As the curated library of a vast array of prized automobiles, this 6,120-sq.ft. private showroom in Hong Kong cultivates the avid passion for driving.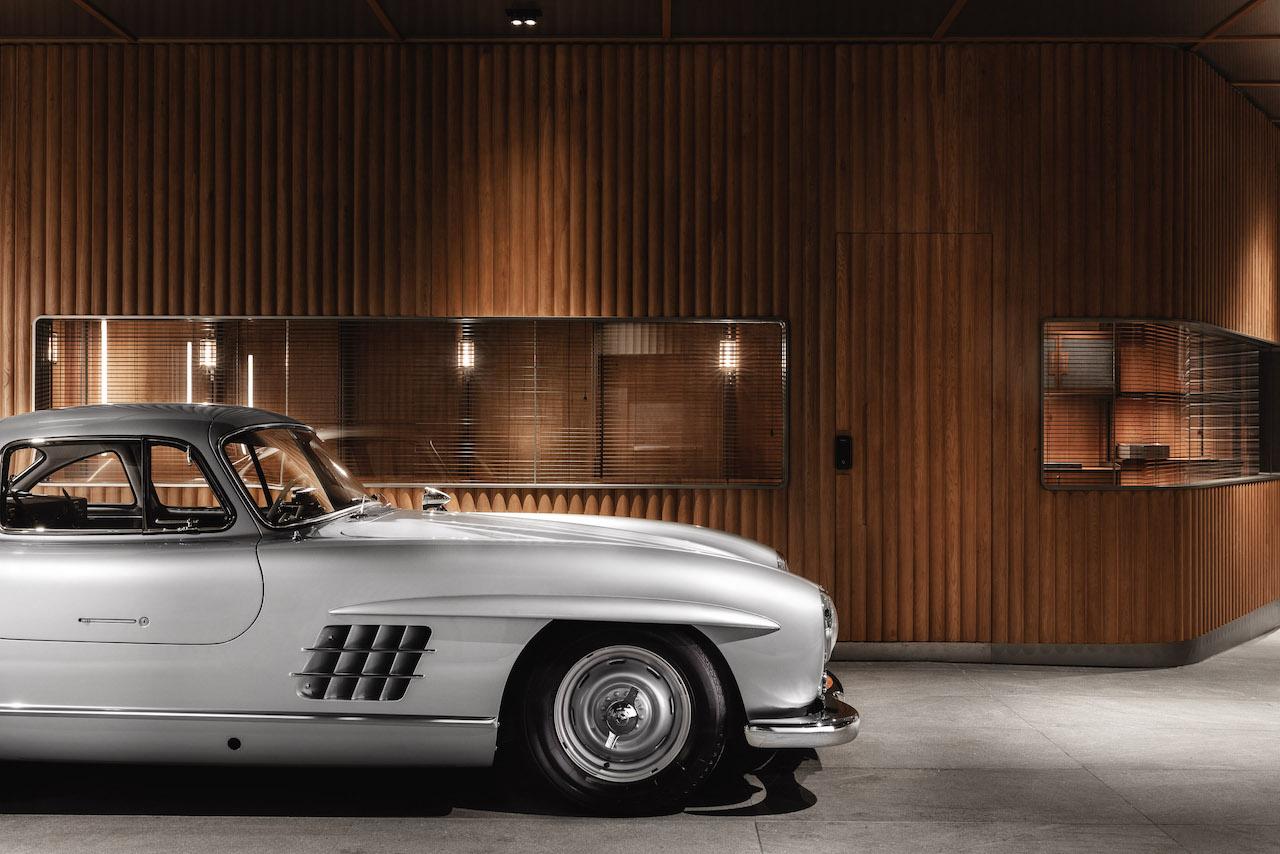 Done by award-winning design studio A Work of Substance, the showroom is fuelled with endless motion and the purest exhilaration of driving. Named "The Library", the luxury showroom belongs to a collector in Hong Kong who owns a collection of contemporary and vintage automotive treasures, as well as memorabilia. Besides showcasing some of the world's finest cars, the space is also fit for gathering and entertainment.
"We set out to celebrate the collection's history and unfold the rich narrative within. This notion forms the backbone of our design approach, allowing us to translate the beauty of automotive design into the space," say the design team.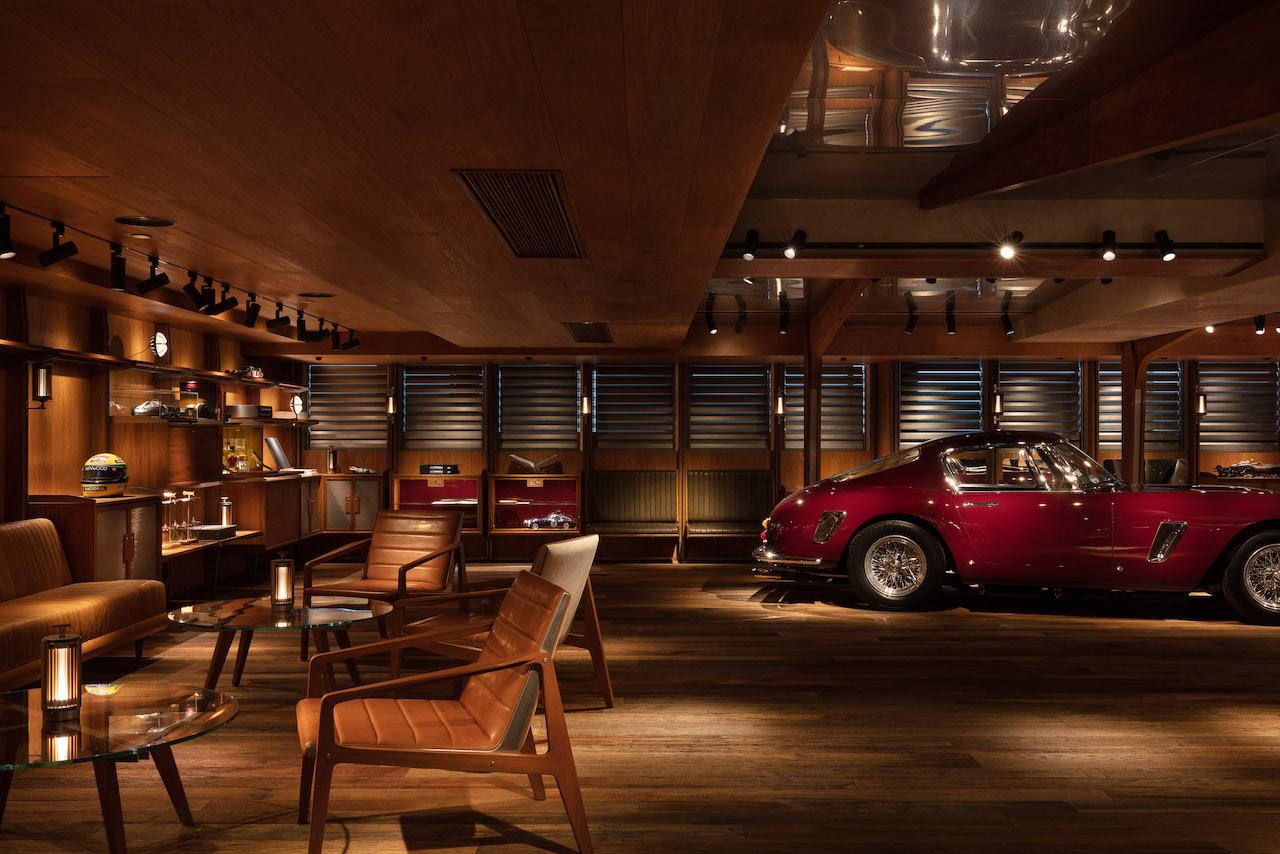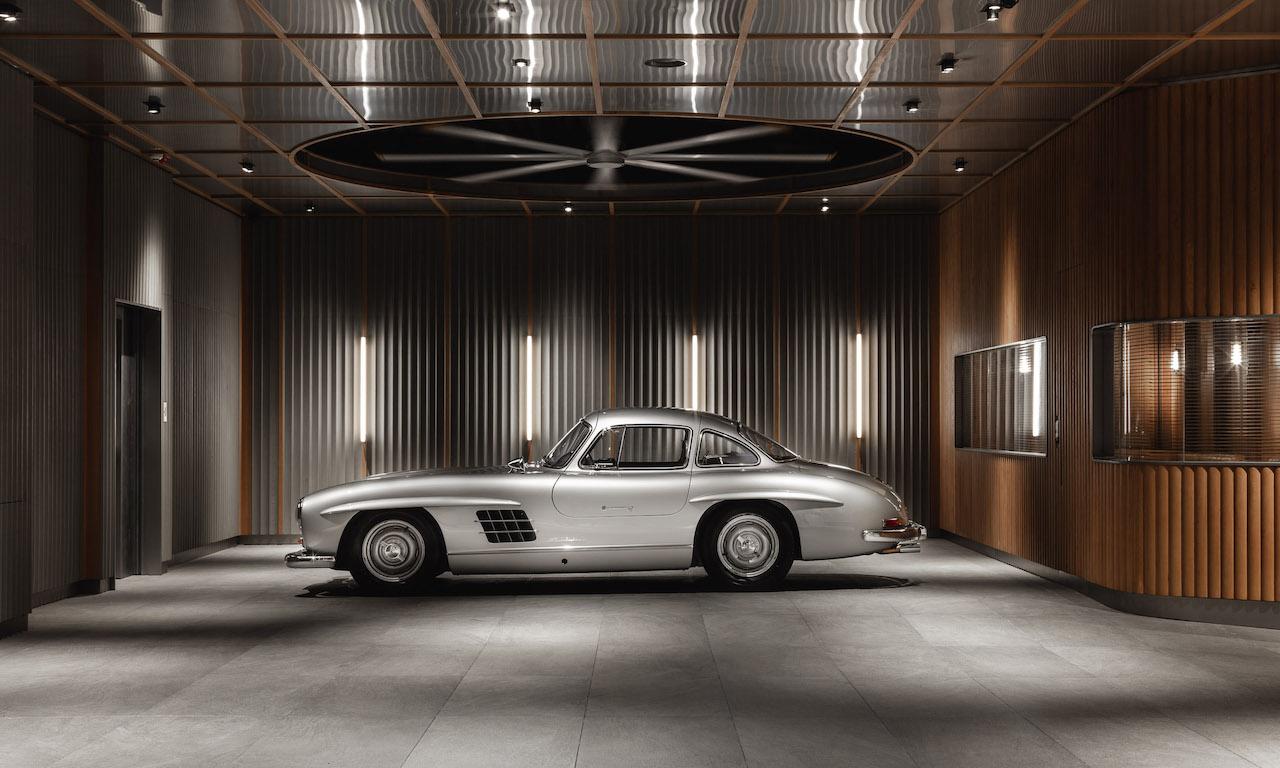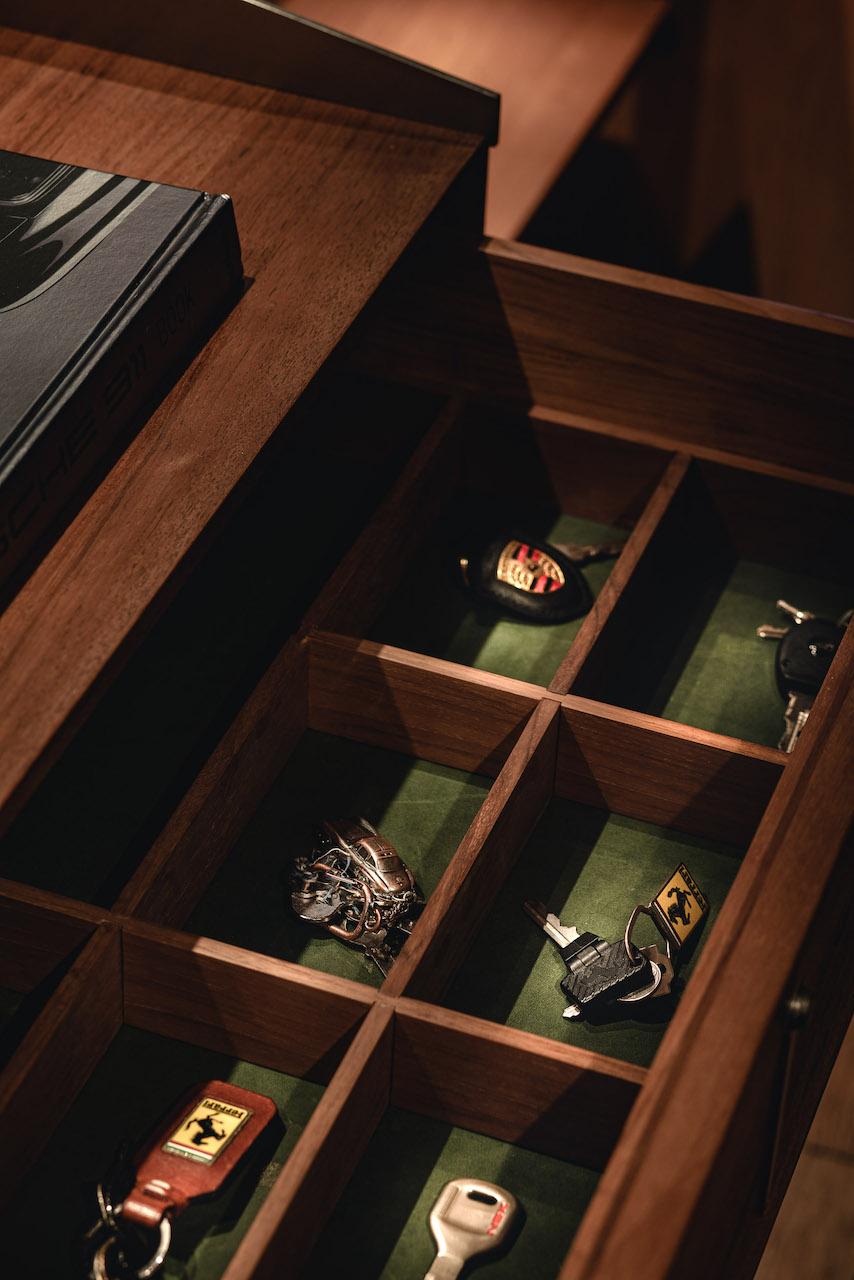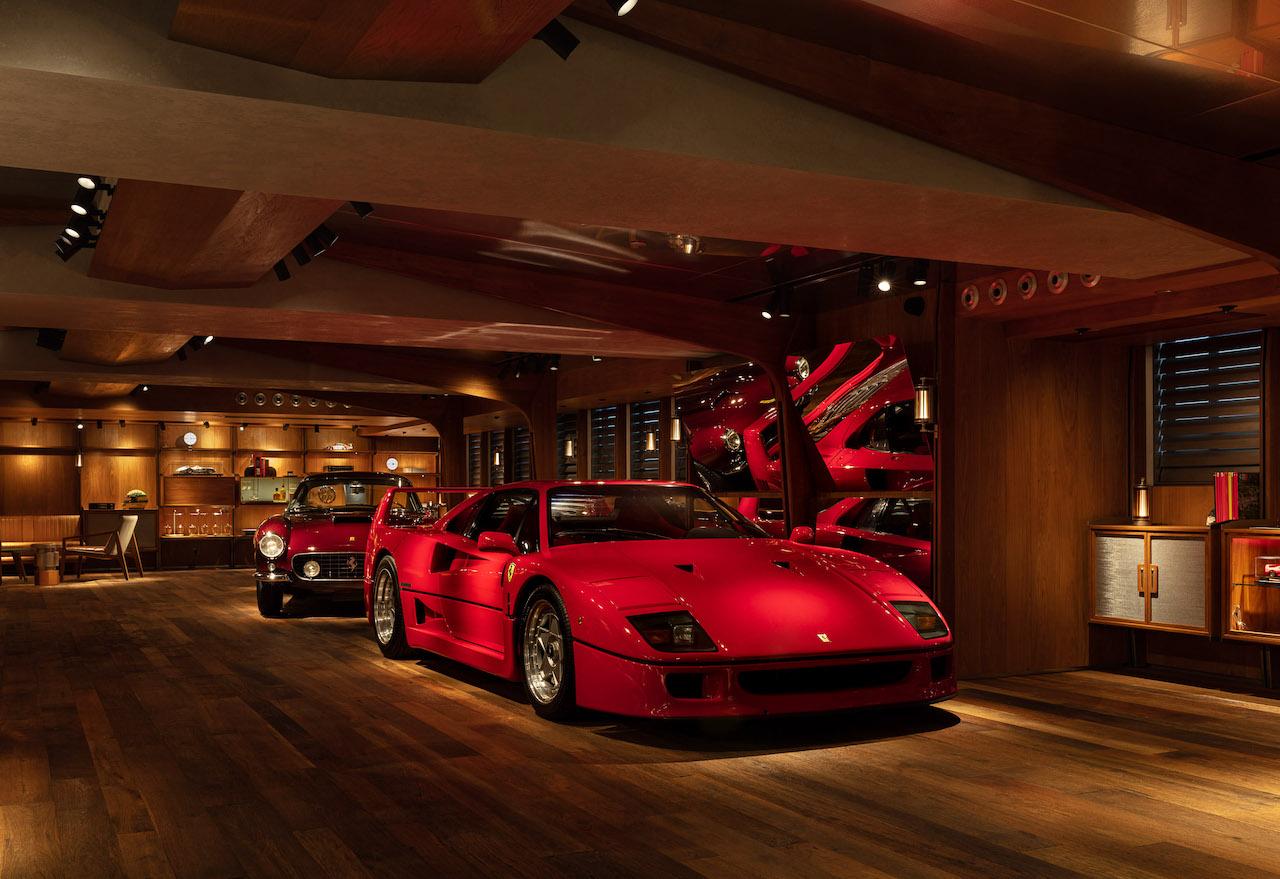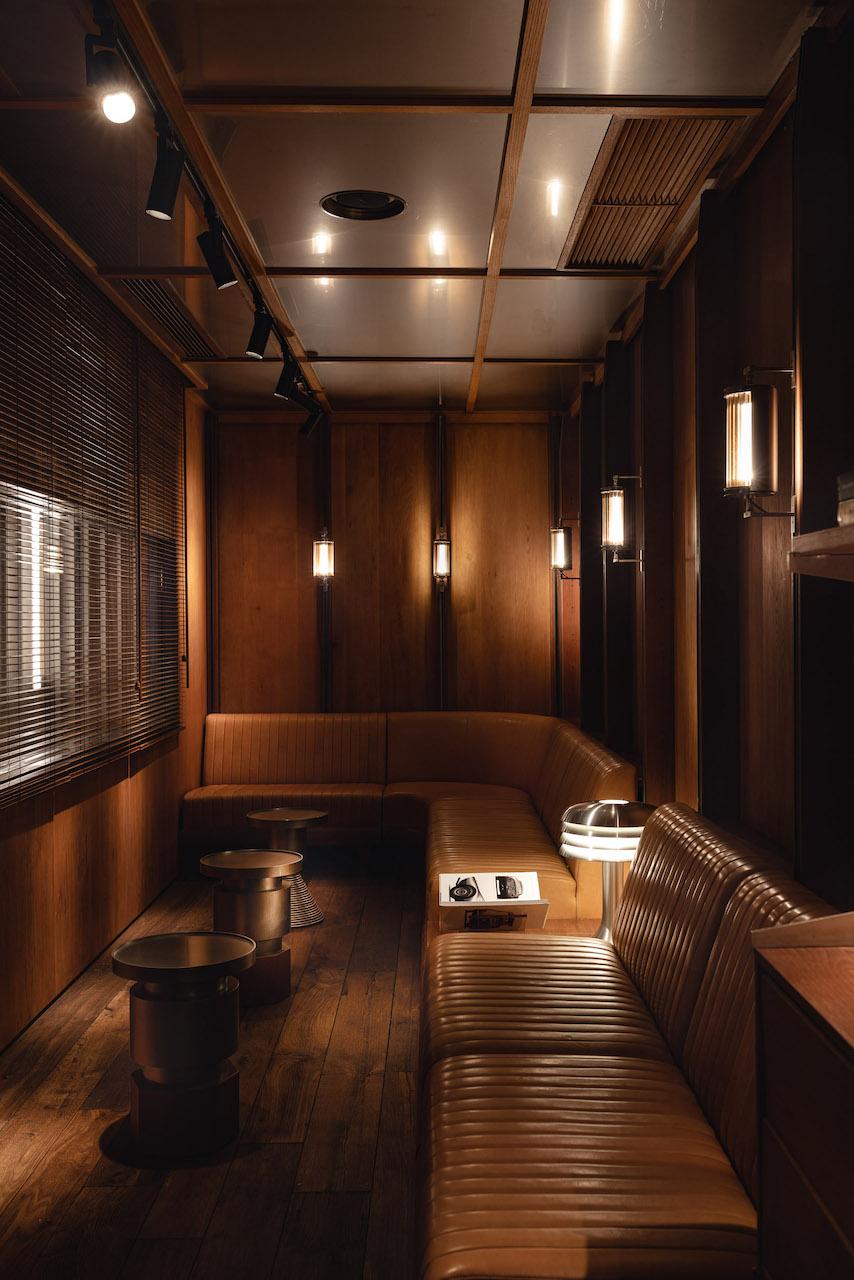 Inspired by the mechanical nature of cars, the team engineers the space with mobility in mind. Each component and part has been meticulously integrated. They can be assembled and disassembled to the user's whim.
"We experimented with materiality to craft a hall of infinite reflections, using polished stainless steel panels to create a visual journey that plays with light and forms," the team adds.
The showroom applies what is fundamental to the essence of a car. The cabinetry handles and lounge chairs, for example, pay homage to the ones adorned on a Zagato and the Ferrari Dino respectively.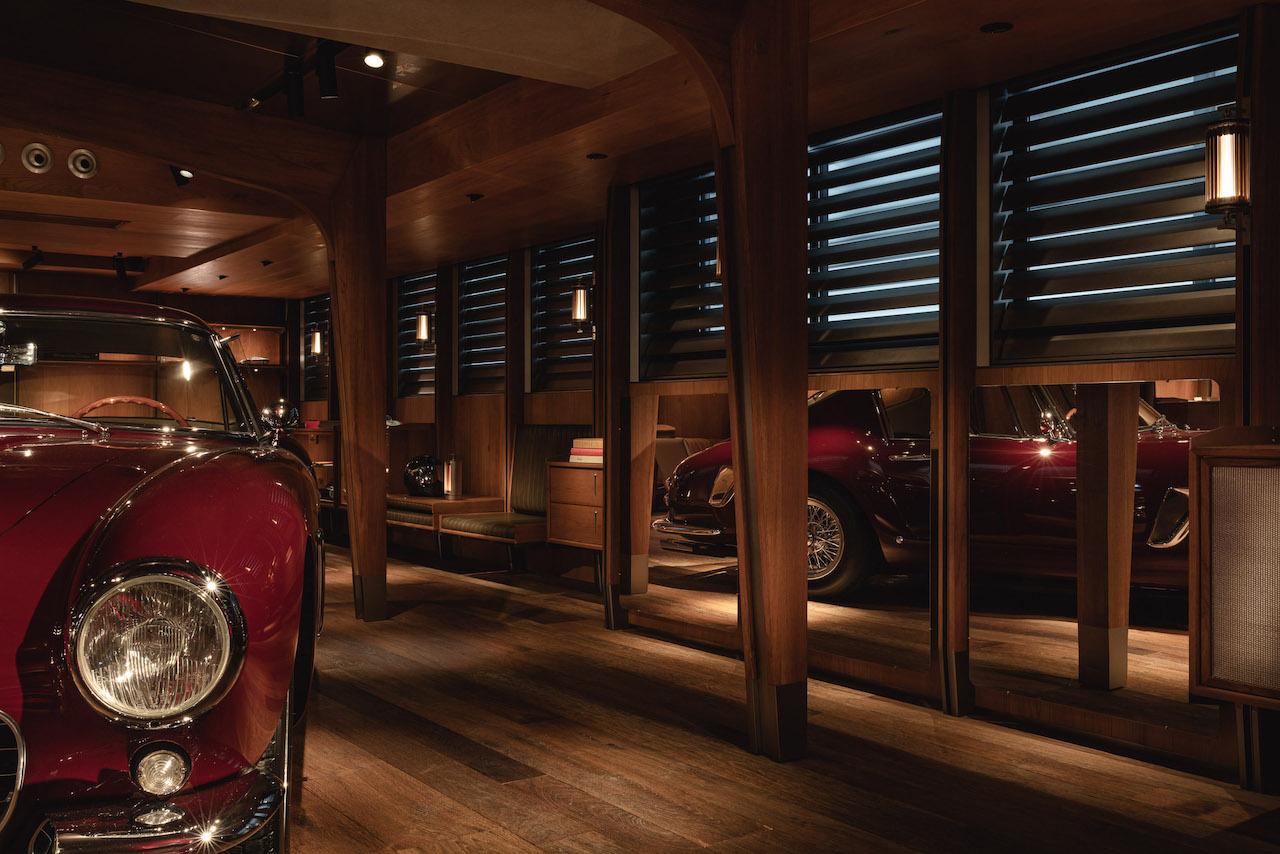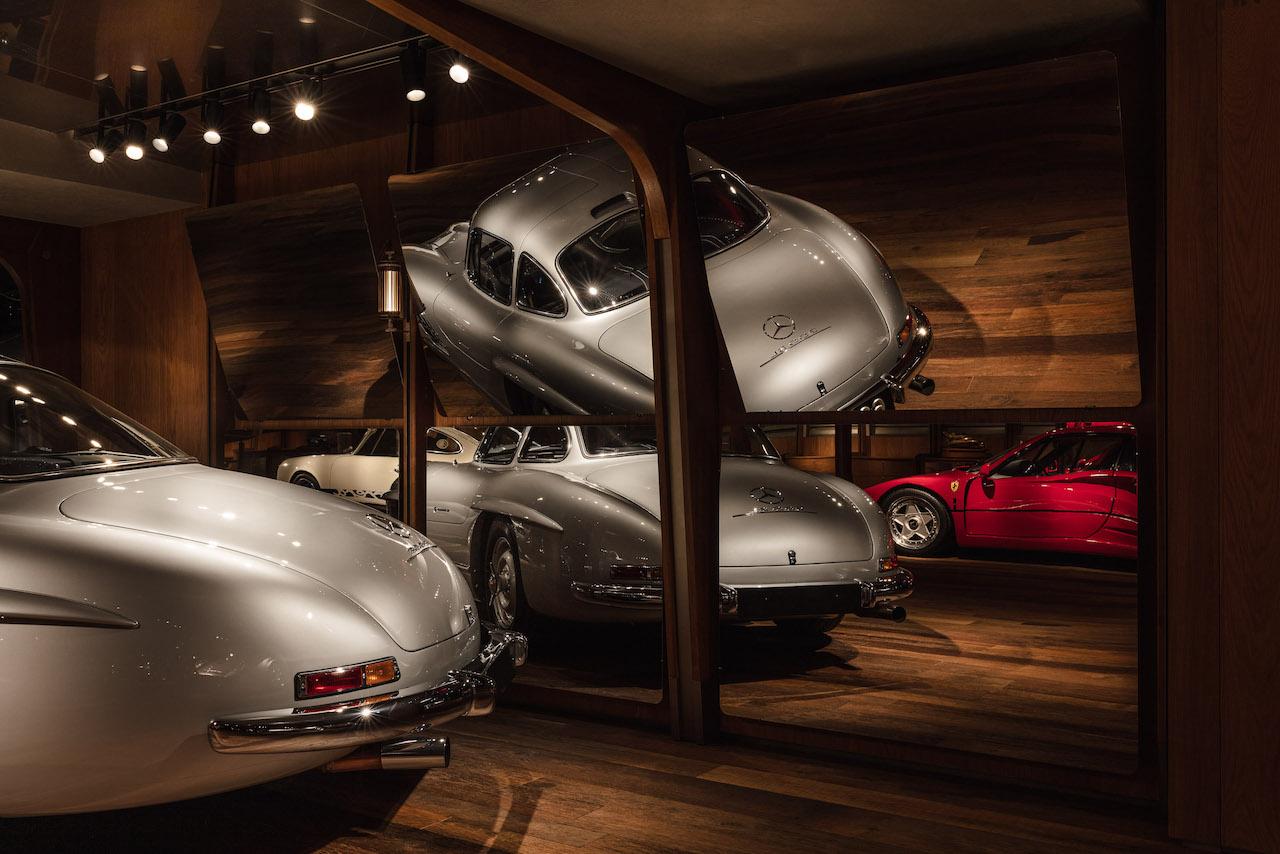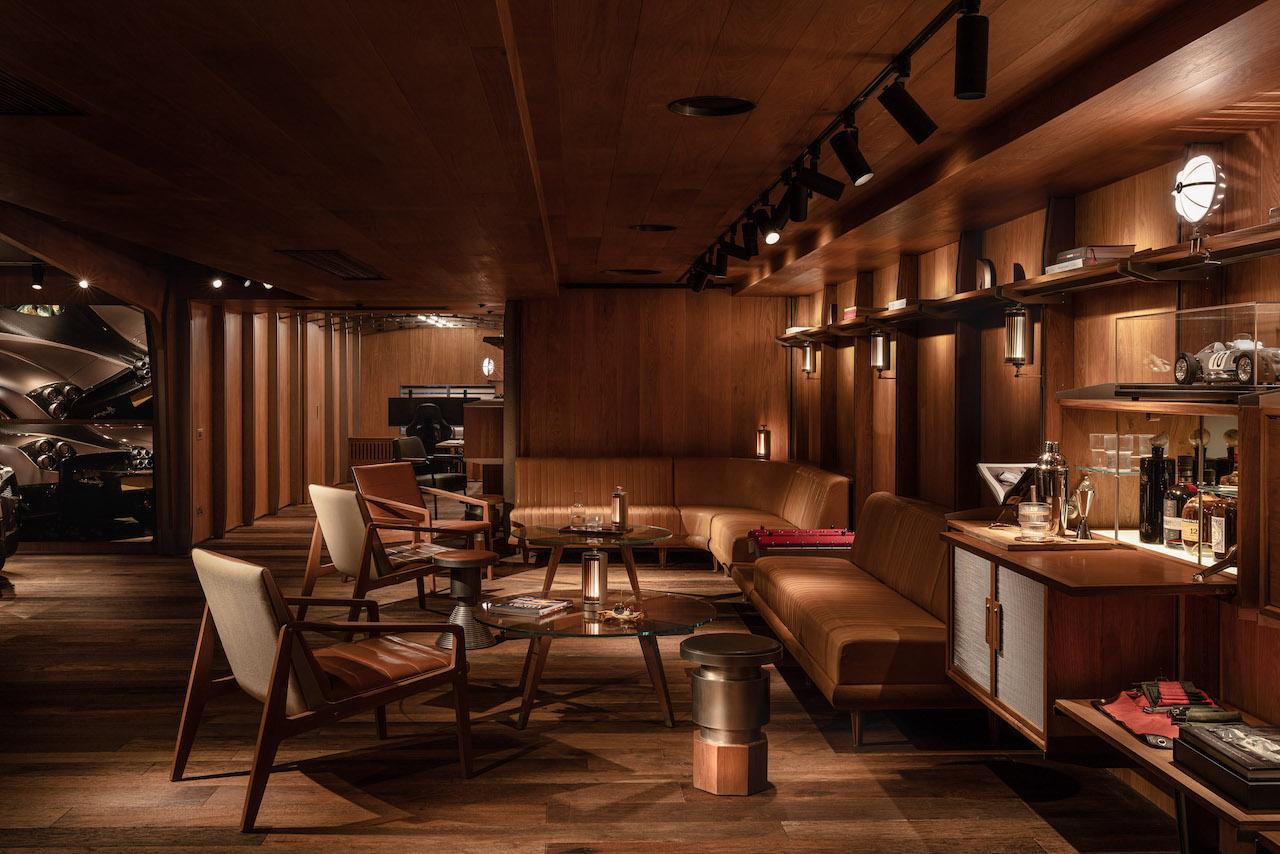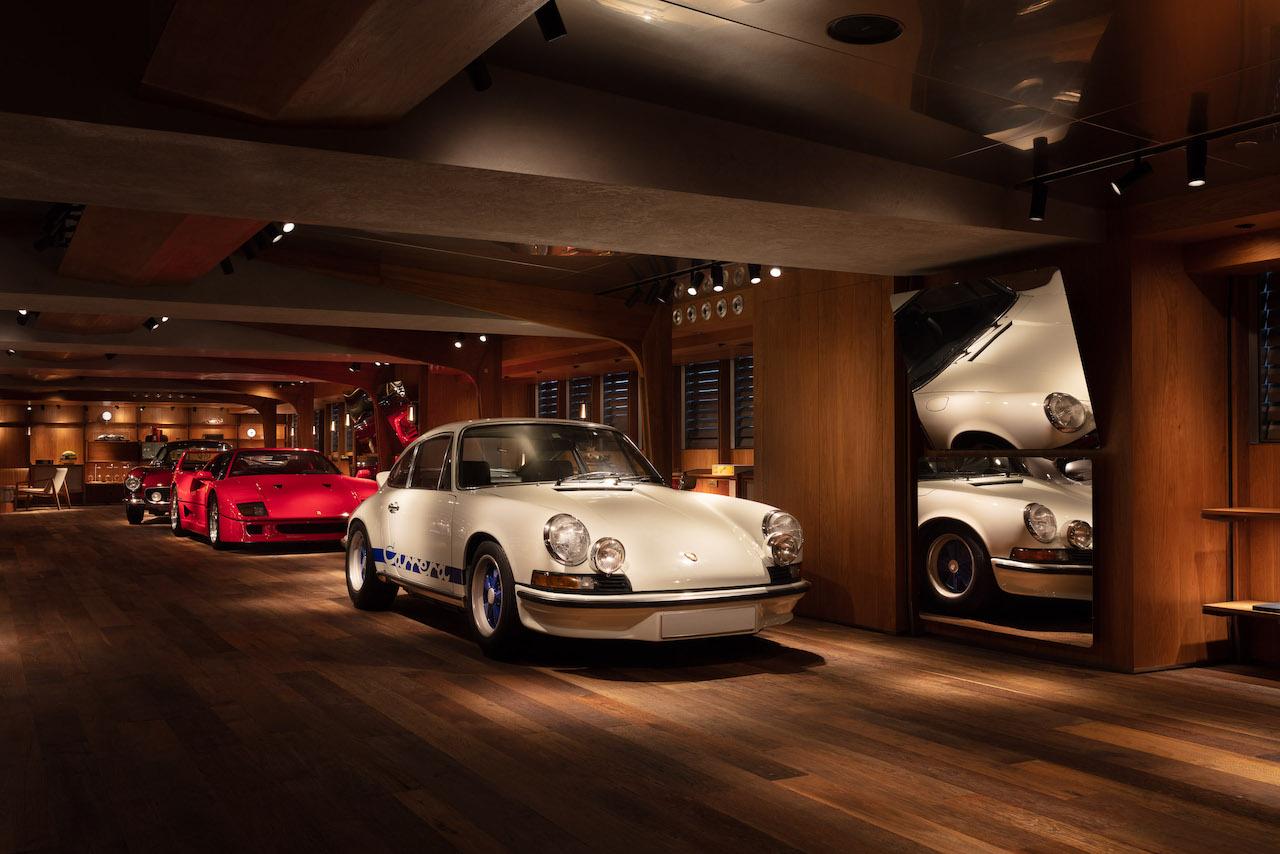 Photo: Dennis Lo