When a European family of four — a married couple and their two grown children — decided it was time to settle in a larger property on Hong Kong island after more than five years, they chose a four-storey townhouse in Pok Fu Lam that came replete with a basement, a rooftop terrace for entertaining and dining al fresco, as well as unadulterated views of the city on one side and the ocean on the other. "We knew immediately that we really loved this place," says the homeowner.
After a successful negotiation, she immediately sought out interior designer Peggy Bels, whose previous project in the Mid-Levels she had come across and felt a connection to. "In the beginning we only wanted to do two bathrooms, but it started here and there, and then we ended up doing the whole house," she continues.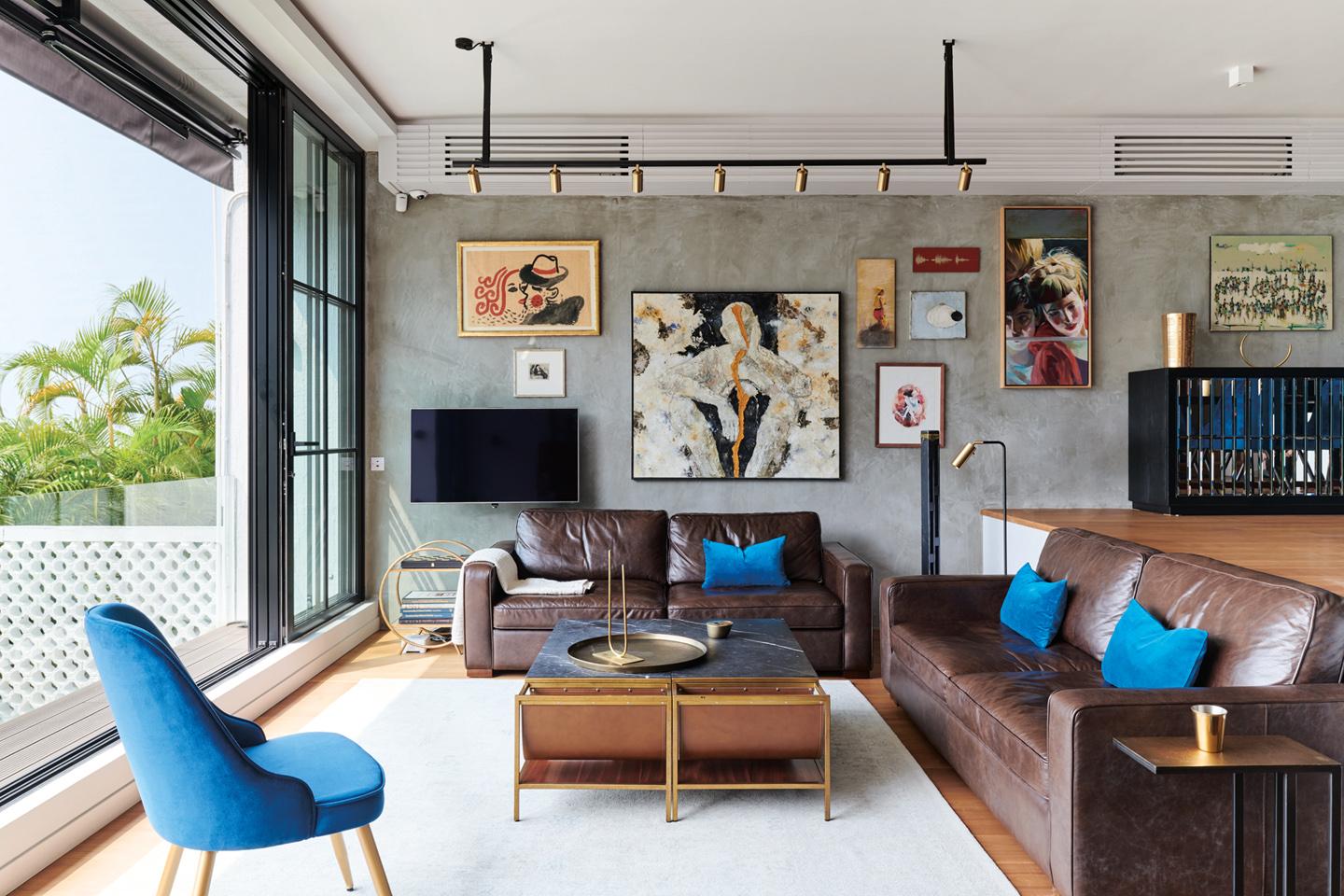 With only four months to complete the renovation before the move-in date, Peggy and the homeowner agreed on a light refurbishment that would retain the house's basic floor plan. Upon entrance, the first thing you see are wall-to-wall windows that fill the entire first floor with natural light. "We opened that main window higher and wider, and that changed a lot in the house," Peggy explains. "It allowed the light to enter the living room and made the kitchen feel more welcoming."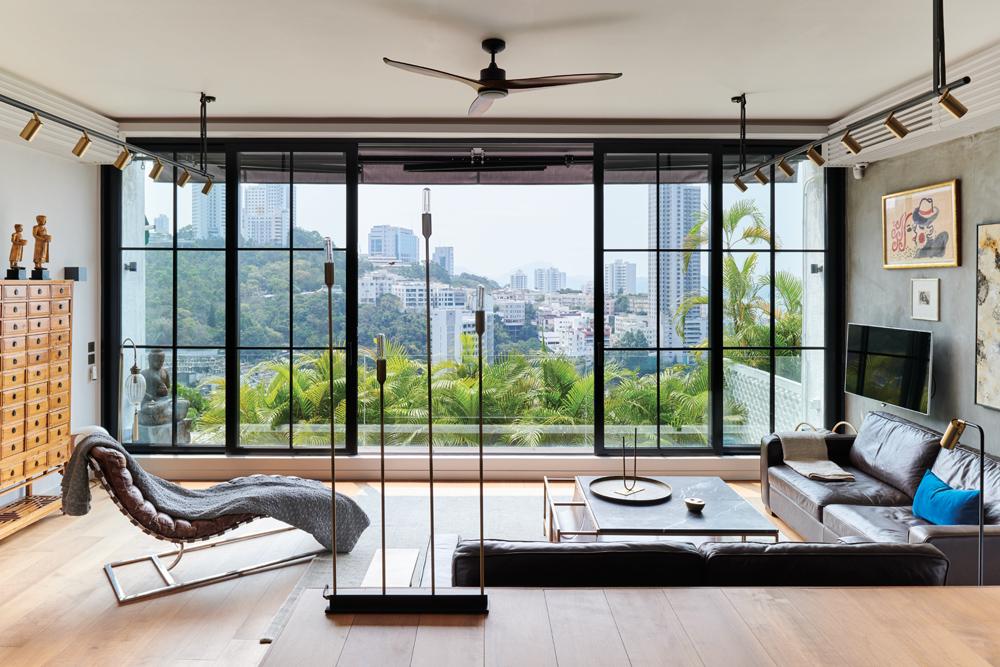 This being a Peggy Bels project, the home is stark, but not brutally so. A cool cement finish was applied to the walls, which remain mostly unadorned save for works by European and Latin American artists collected by the couple. Black metal was used as cladding for doors and cabinets.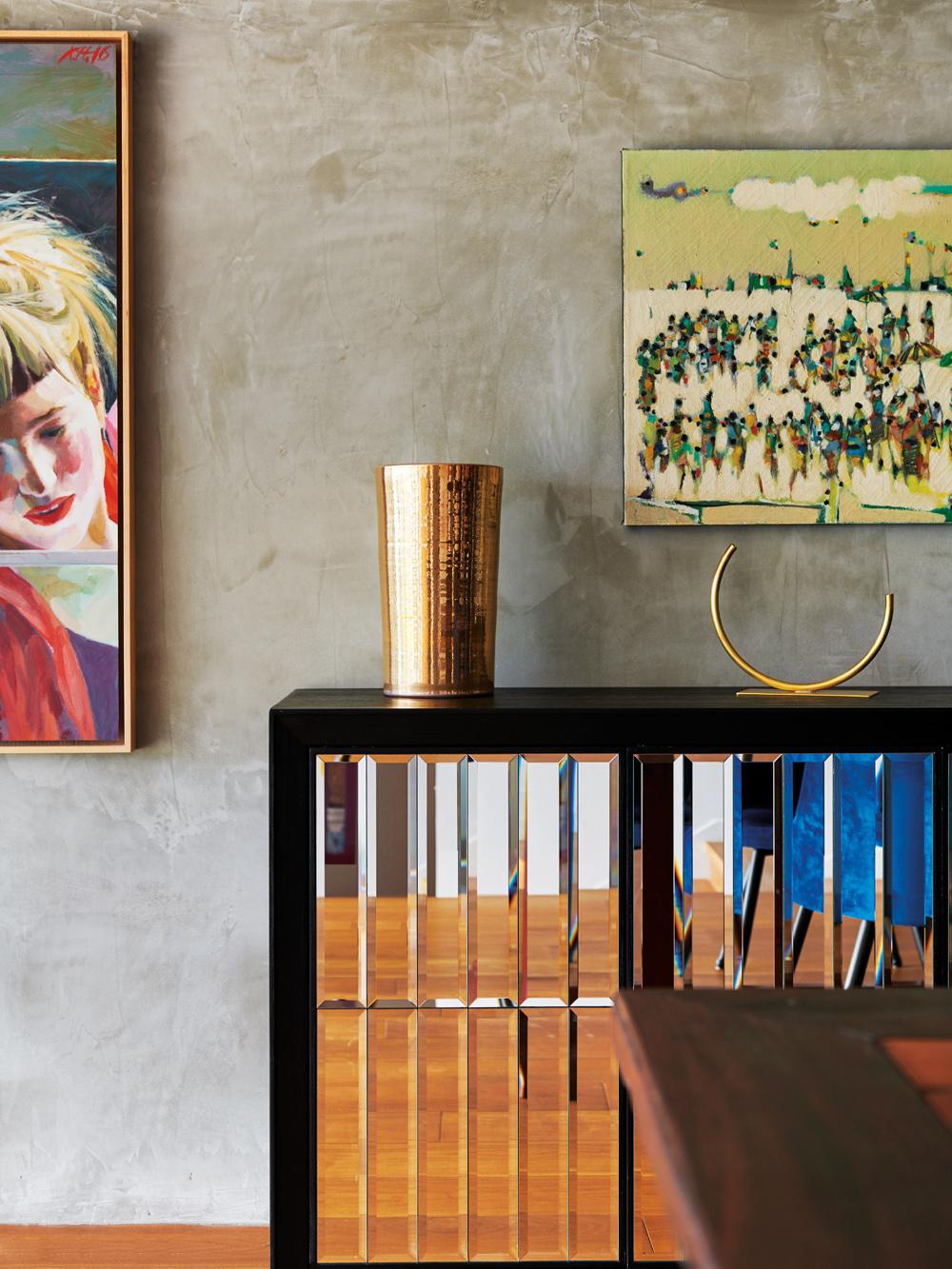 "These dark backgrounds allow light colours to pop and create contrast and depth," Peggy says. "We share a similar taste regarding the colour scheme, so they wanted to get the same tones, lighting, as well as materials I use, but they also had their own ideas and knew very well what they wanted."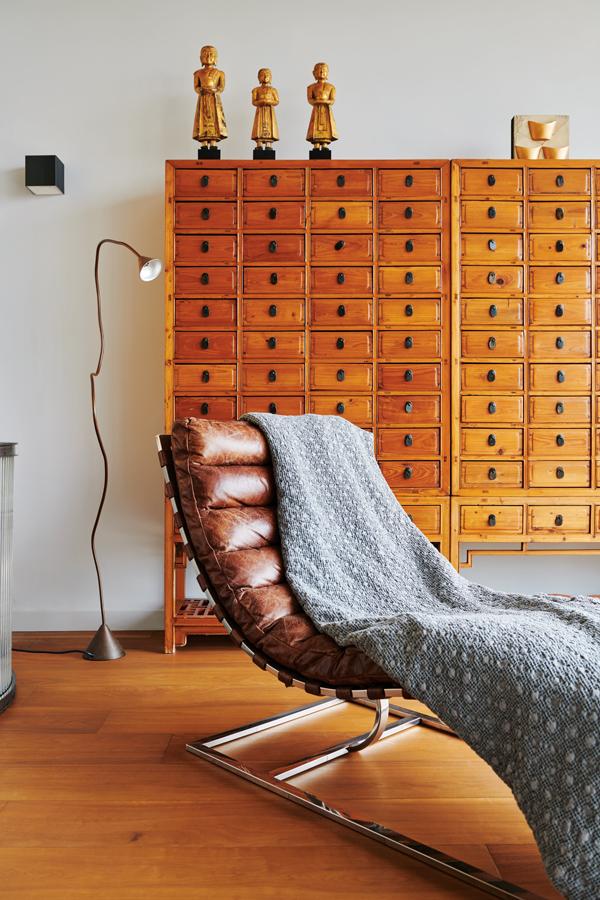 To enlarge the living and dining areas and draw the eye to the windows that serve as a focal point of the space, walls and railings were torn down. The same warm walnut wood flooring picked out by the couple was employed in all of the areas to arrive at the perception of a larger, more open space.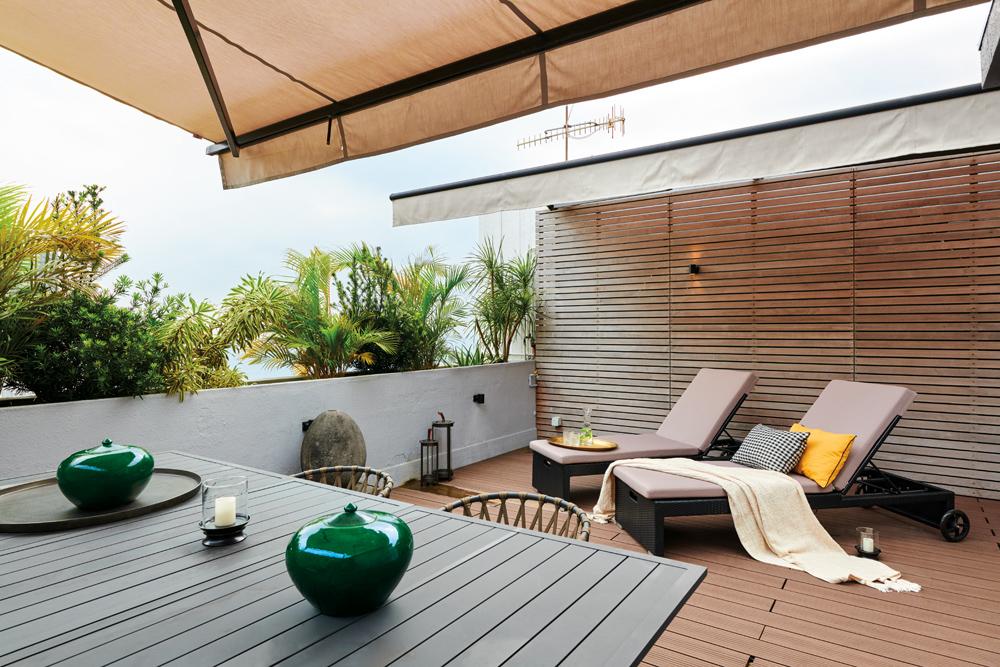 While sticking to the blueprint had been a breeze, striking a compromise between two different styles was less so — though the home's visible aesthetic cohesion states otherwise. "Peggy likes for things to be really clean, tidy, and cool, while I like that everybody can see that somebody lives in the home," the homeowner shares. "I would say it's a mixture of what Peggy and I both wanted."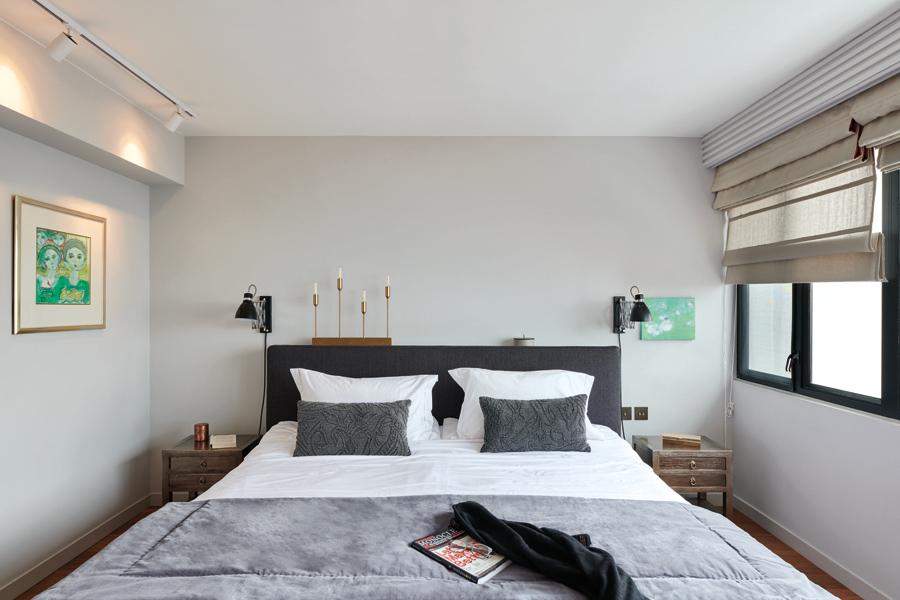 The result is a minimalist home that is as modern as it is warm and cosy. While Peggy's signature touch is evident in every area, the family's personal preferences were attended to and are very much present throughout the home thanks to their unique assemblage of art and furniture, all transported from their previous residences. "I could tell you a story about every single painting and item we have in this house," the homeowner says.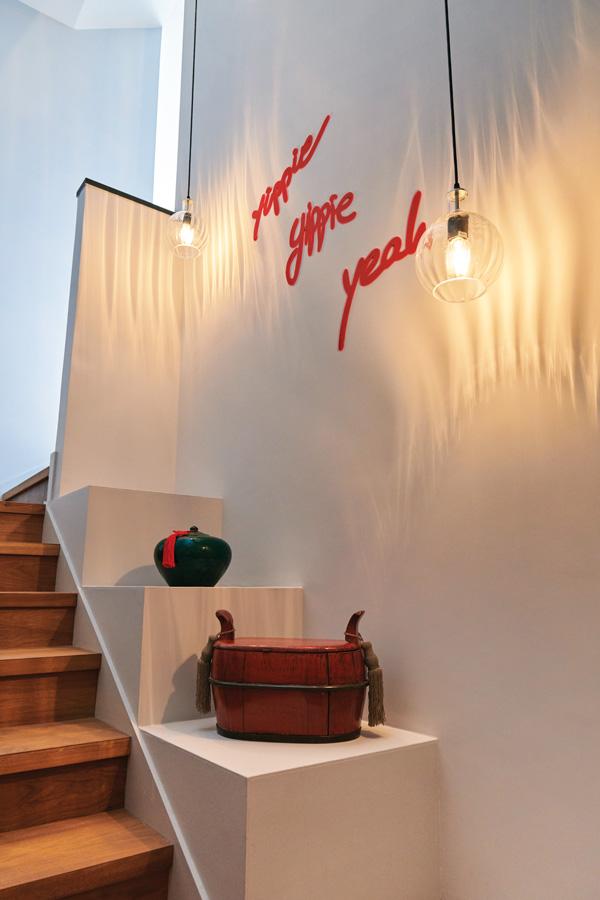 One particular work of art in the living room, a bright red installation that reads "glück," which means "happiness" in German, seems quite indicative of the home's atmosphere. On a sunny day such as the day of the shoot, being on the rooftop of the house — with its spectacular view of Pok Fu Lam — makes you feel as if there's nothing wrong in the world. Says the homeowner, "We're very happy here."
Photography: Hoshing Mok
See more: This Compact 450sqft Soho Apartment is a Travelogue of Far-flung Adventures