Interior designer Sébastien Caron has curated a luxury penthouse in the luxury hotel The Chedi Andermatt in Switzerland with breathtaking views of the Alps.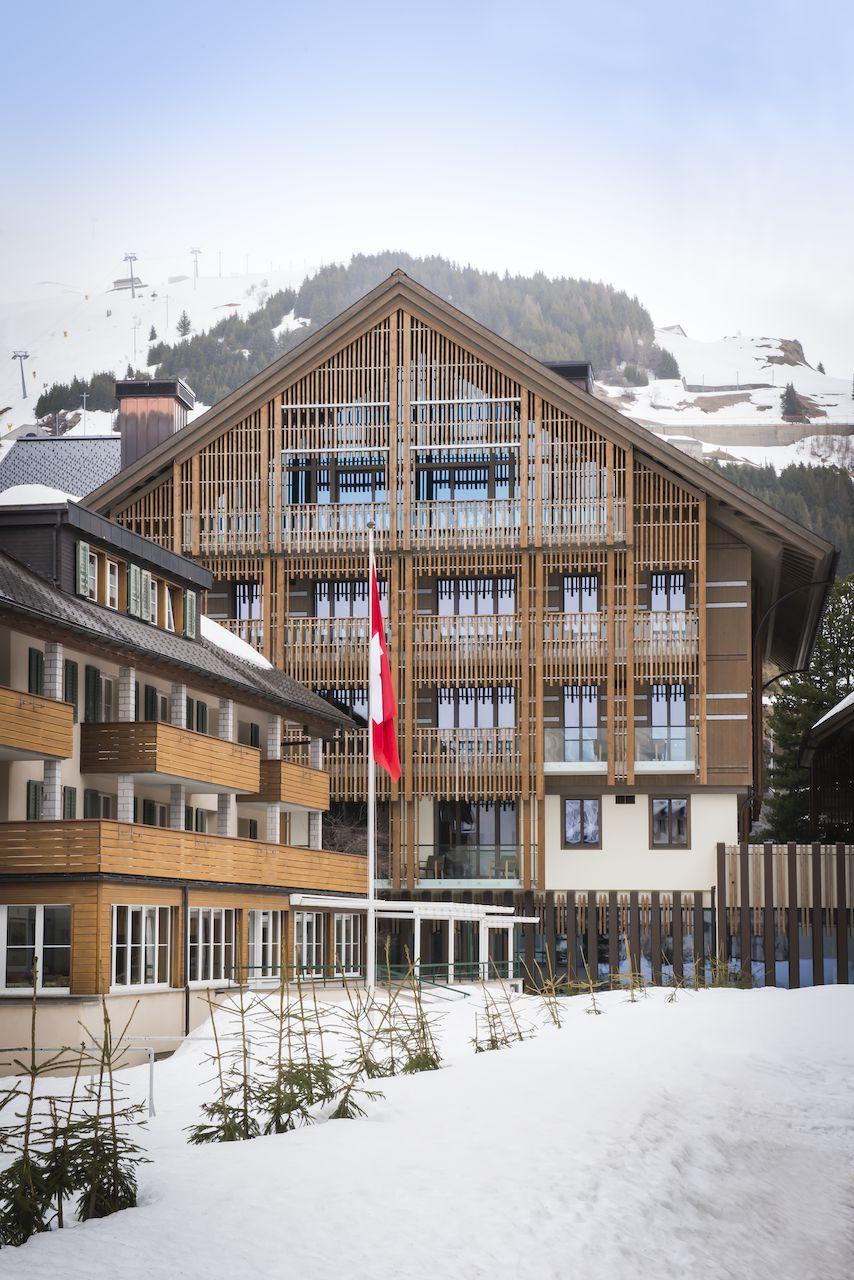 Designed for an American couple who has a special love for Switzerland and its spectacular natural landscape, the penthouse sprawls 3,770 square feet concrete slab under an impressive 7-meter-high wood structure, its surrounding panoply of forests, lakes and mountains sets up a picture of majestic simplicity.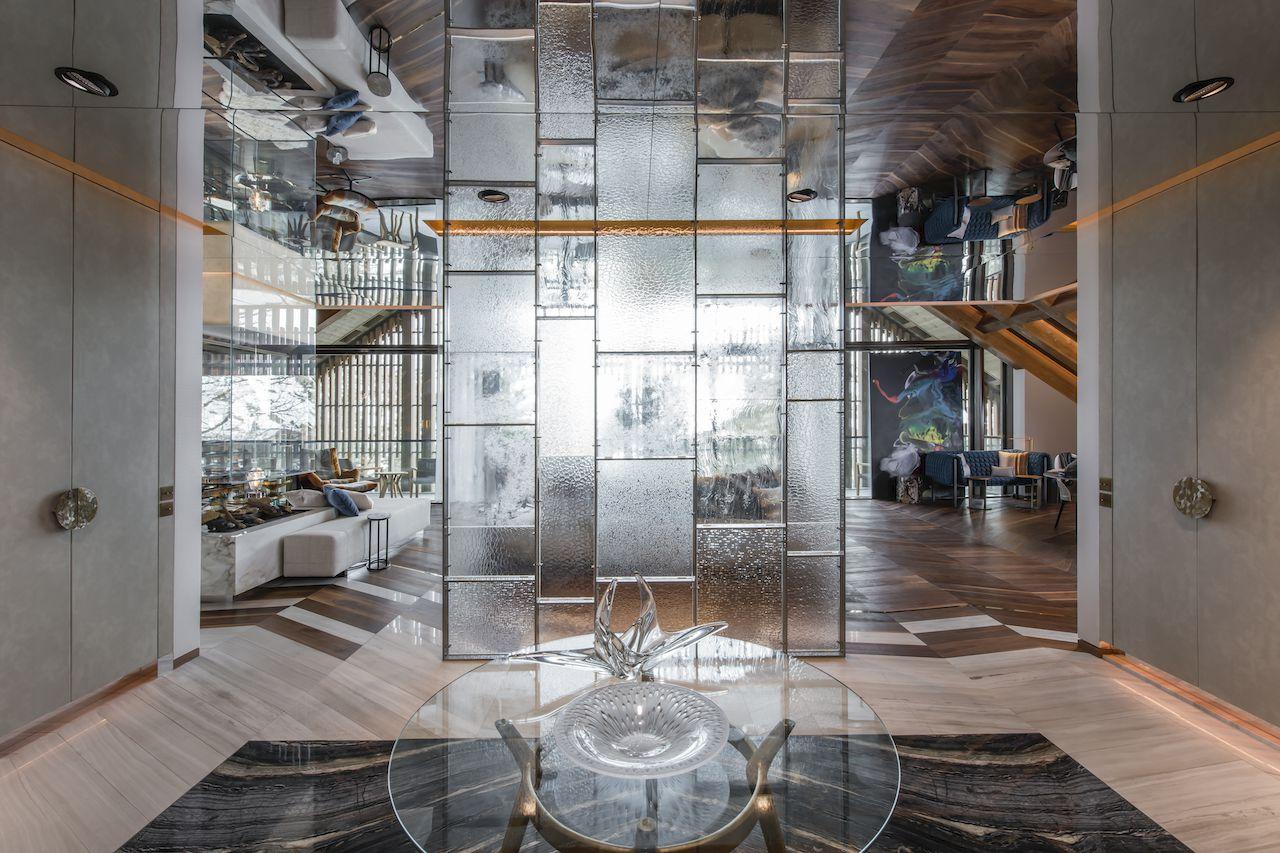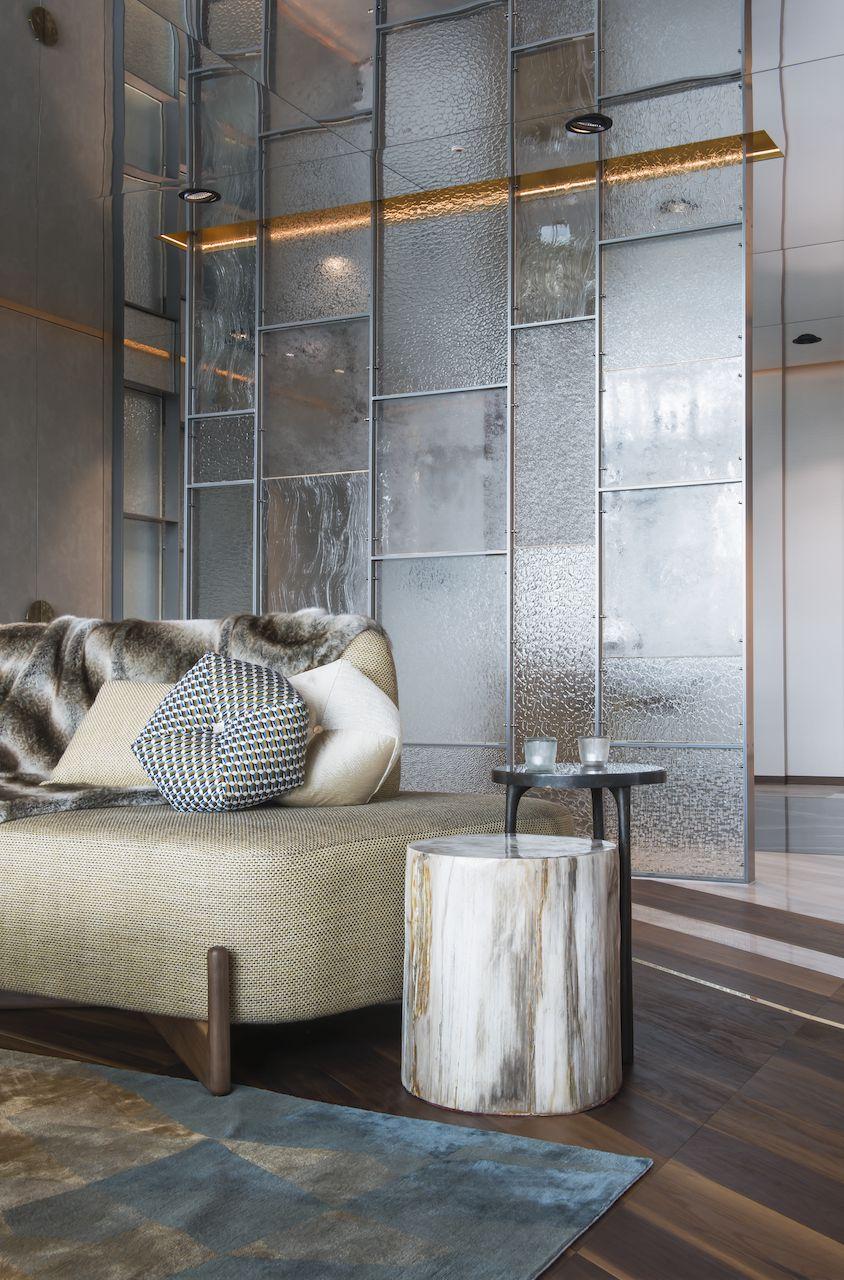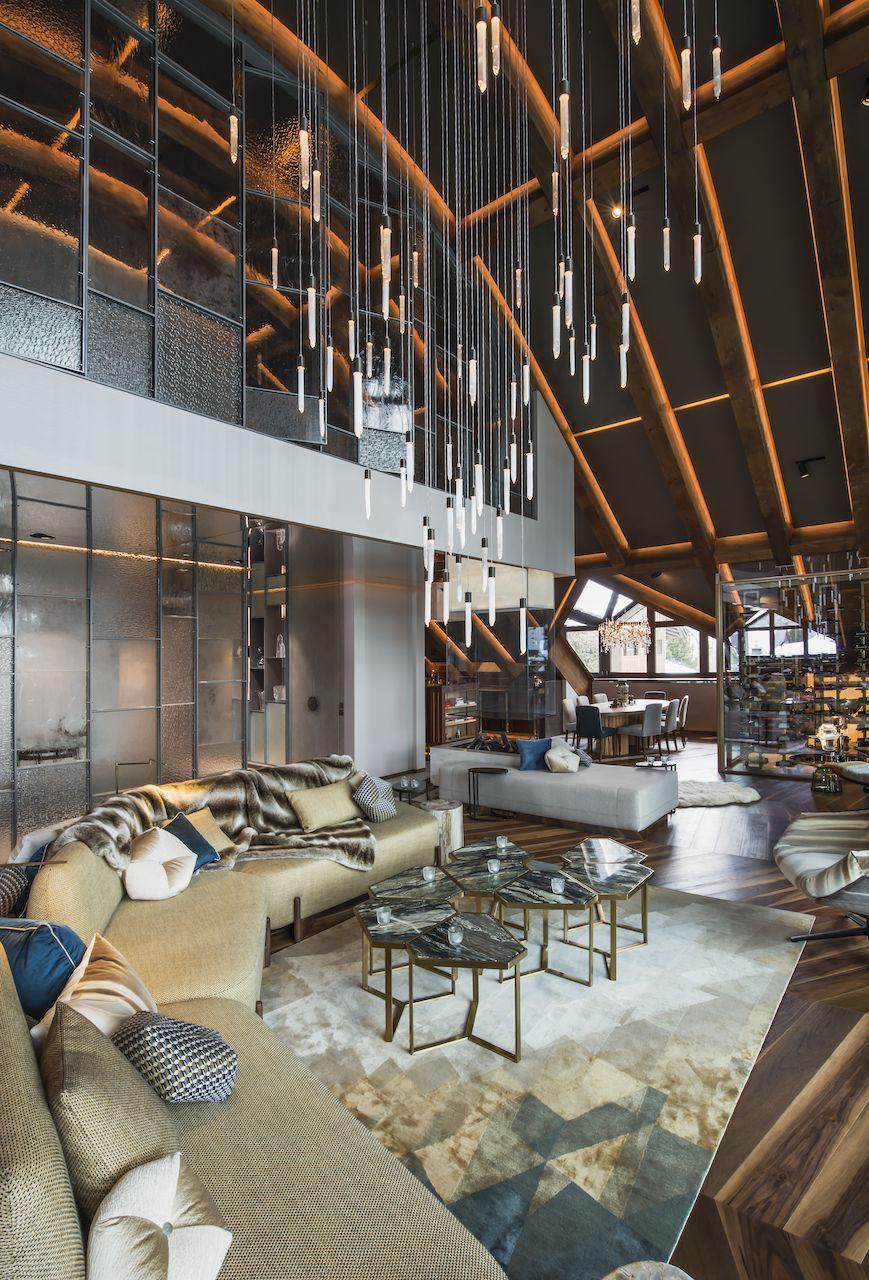 Caron wanted to create a contemporary living space with a warm and friendly atmosphere that's ideal for family reunions and contemplation of the snowy peaks. He makes reference to the mountains by using various materials such as stone, marble and alabaster; to the forests, through linking different wood species that are both simple and precious; and finally to the snow and cold by various plays of transparency through the use of glass and crystal with various textures echoing the world of ice.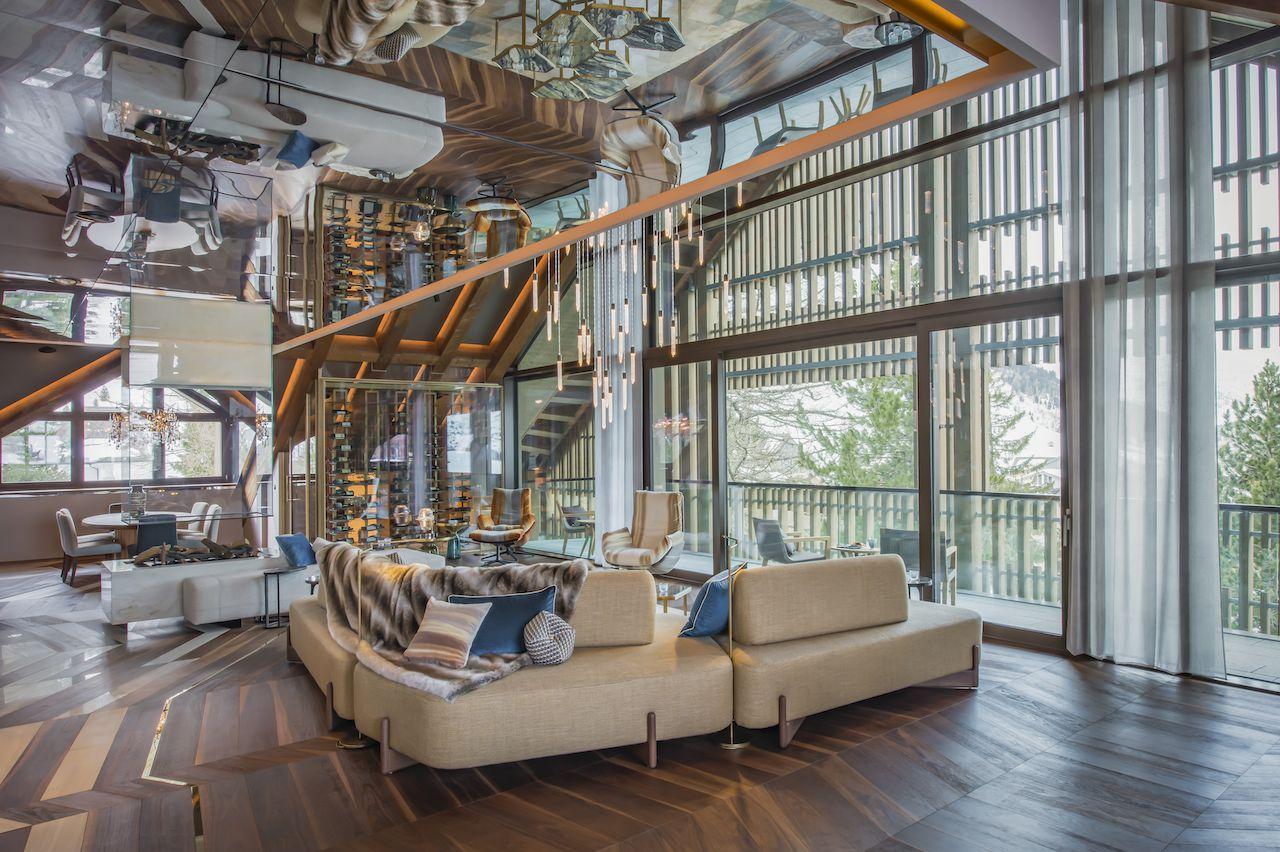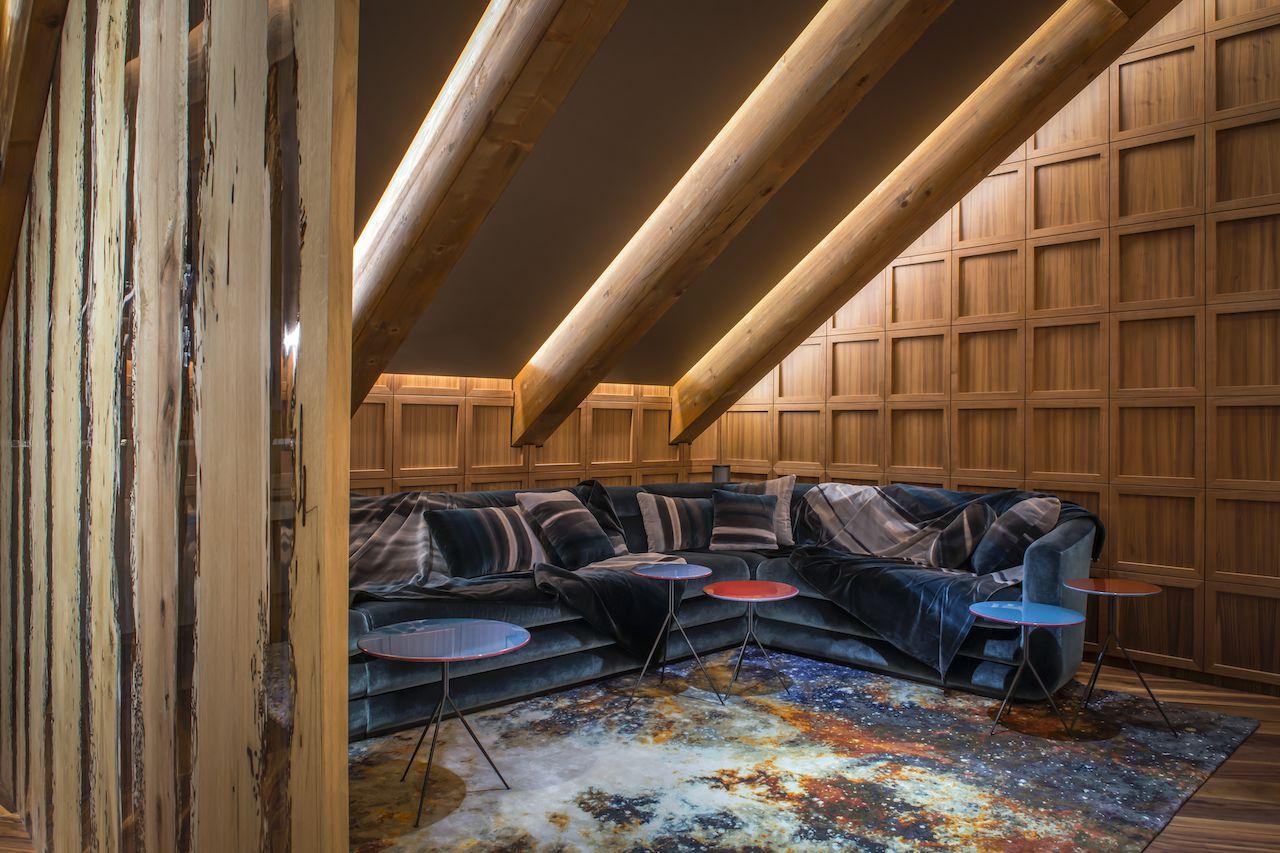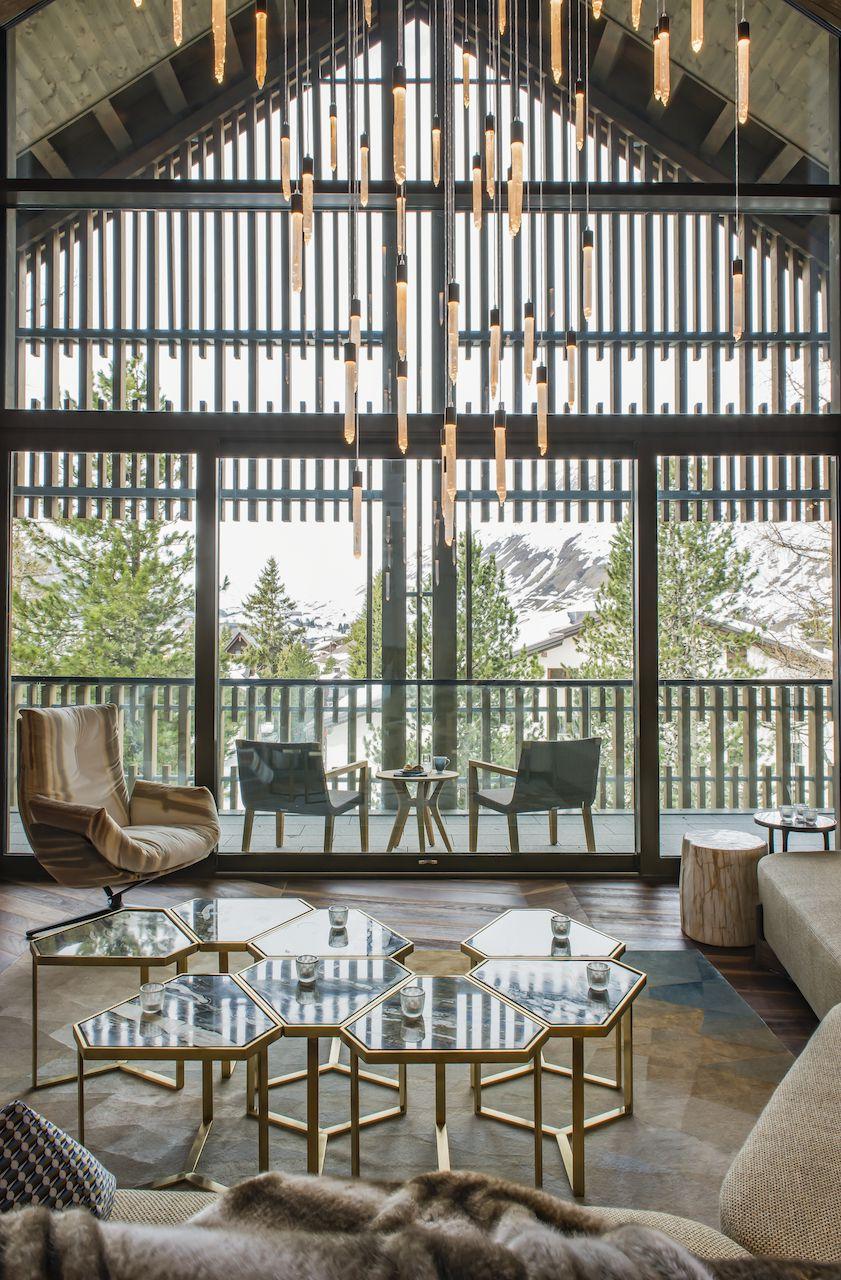 The mountainous valley that can be admired through the 7-meter-high glass wall is also integrated into the project, symbolised by a brass line inlaid in a giant herringbone floor that follows its shape while changing its appearance from a petrified wood to a natural wood.
At the entrance, a ceiling of mirrors enlarges the space while extending strong vertical elements, thus creating a more proportionate connection with the "cathedral" lounge with its monumental wood structure. The structure of the framework around the windows, such as the dining room, was muted by kaleidoscopic reflections that enlarge its visual presence while optimizing the view outside.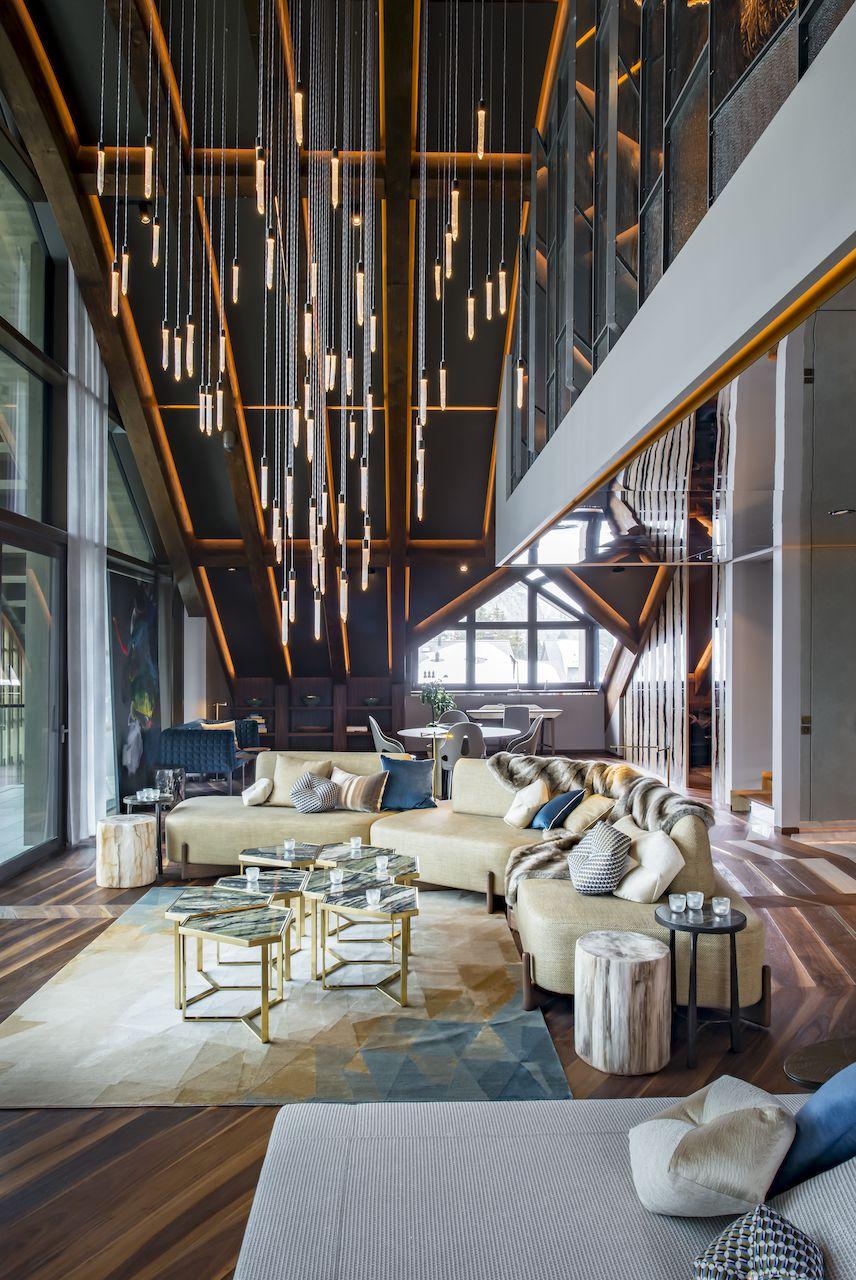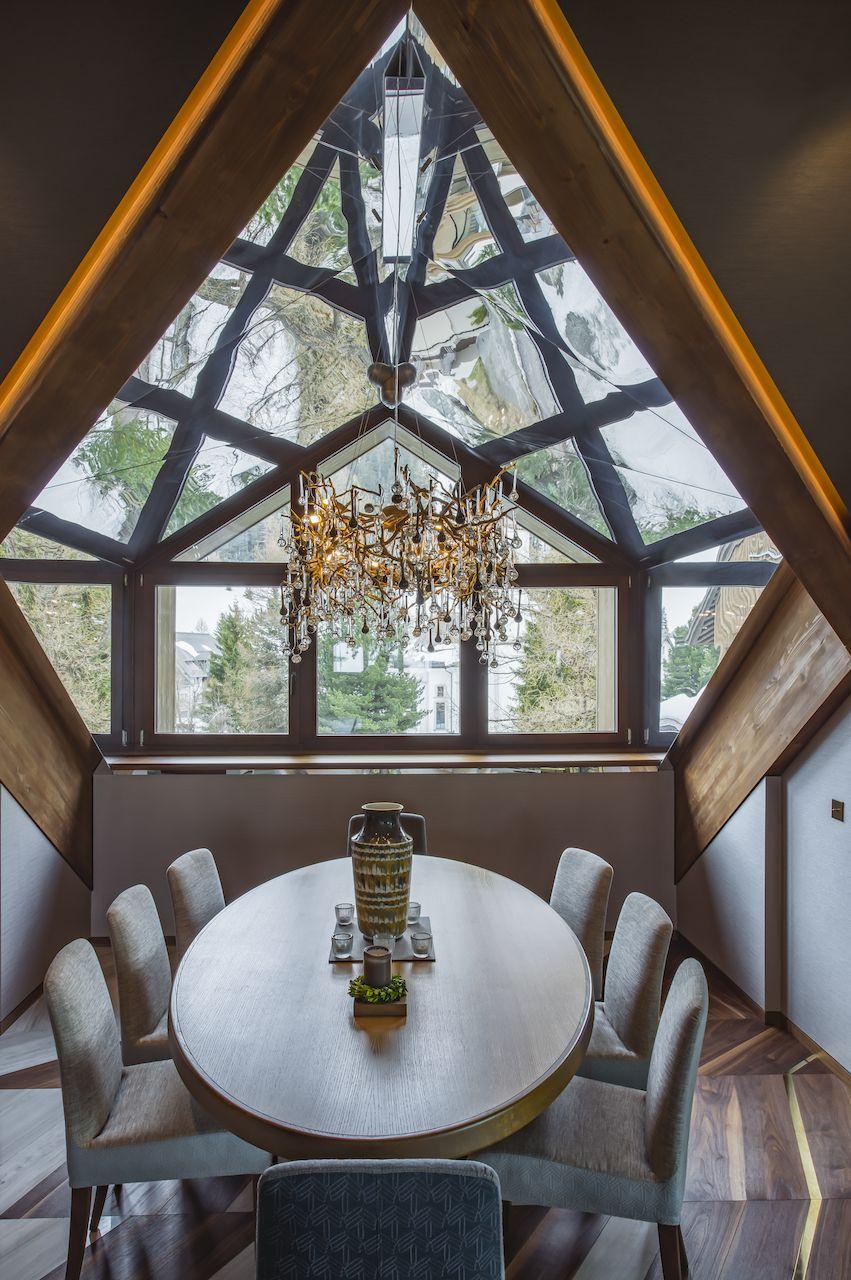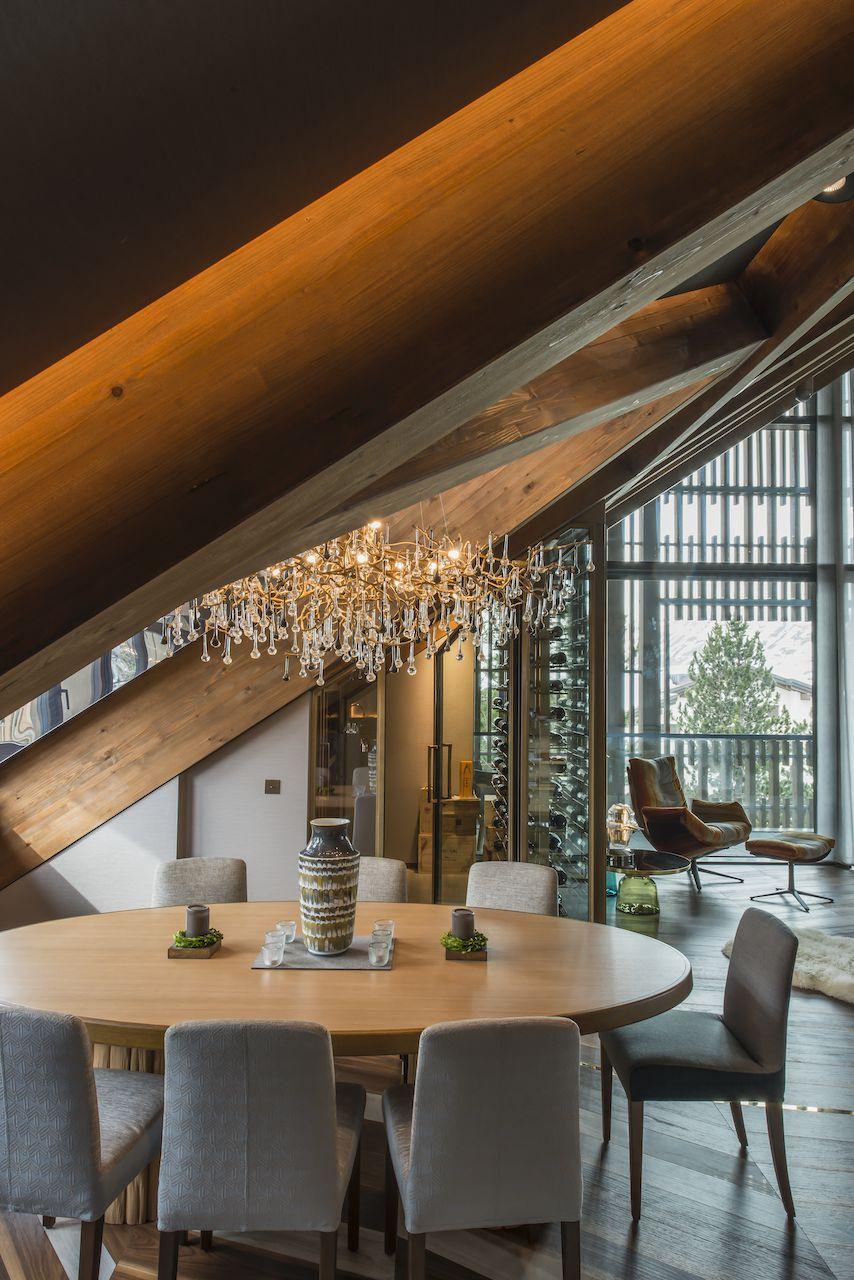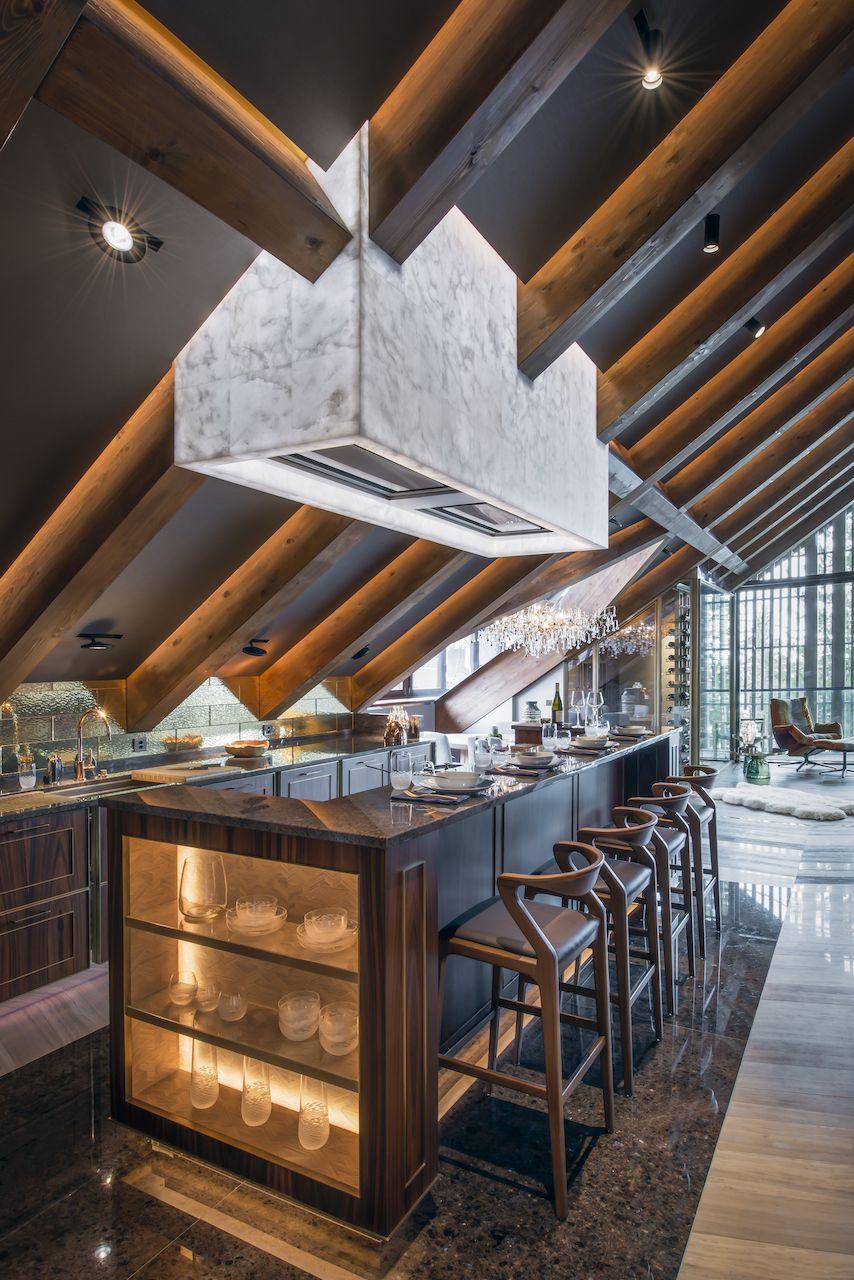 All the main themes of the project mentioned above merge and blend to create a story where every detail is important. In the kitchen, the iconic La Cornue piano, emblematic of French culinary tradition, meets modernity by setting up a luminous ice block in alabaster which overlooks it. The latter echoes the diamond floor of the bedroom evoking a snowflake itself reminiscent of the changing tones of the mother-of-pearl mosaic found in the bathroom.