It's the childhood dream of many to peek inside a clock tower – let alone live within it.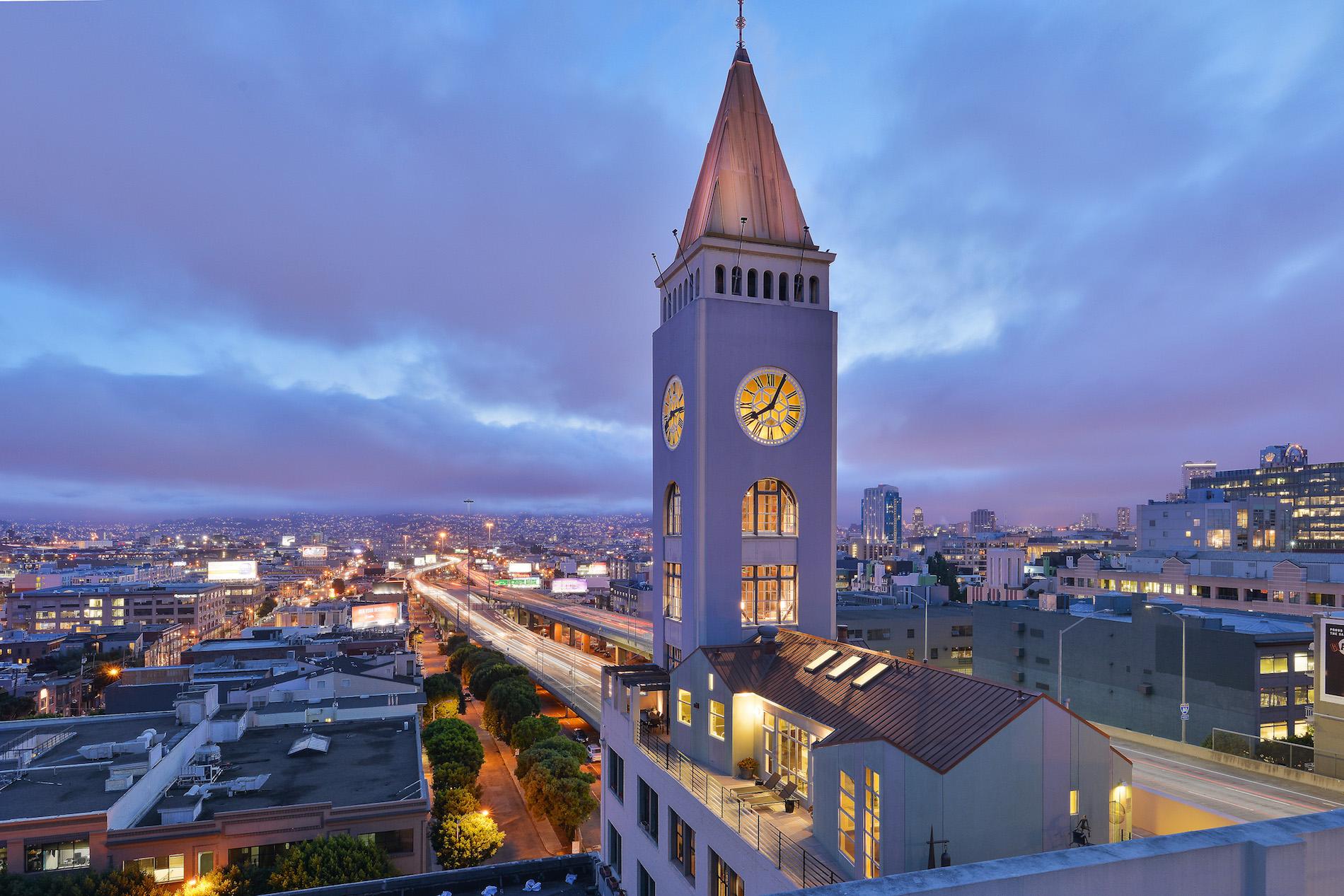 Mysterious and majestic, the architecture traces its roots back to 50 BC Europe and many remain today as some of the world's most iconic monuments – think London's Big Ben. Over in San Francisco, the city's most historical clock tower has been transformed into a stunning four-story-penthouse-loft that now makes that dream a reality.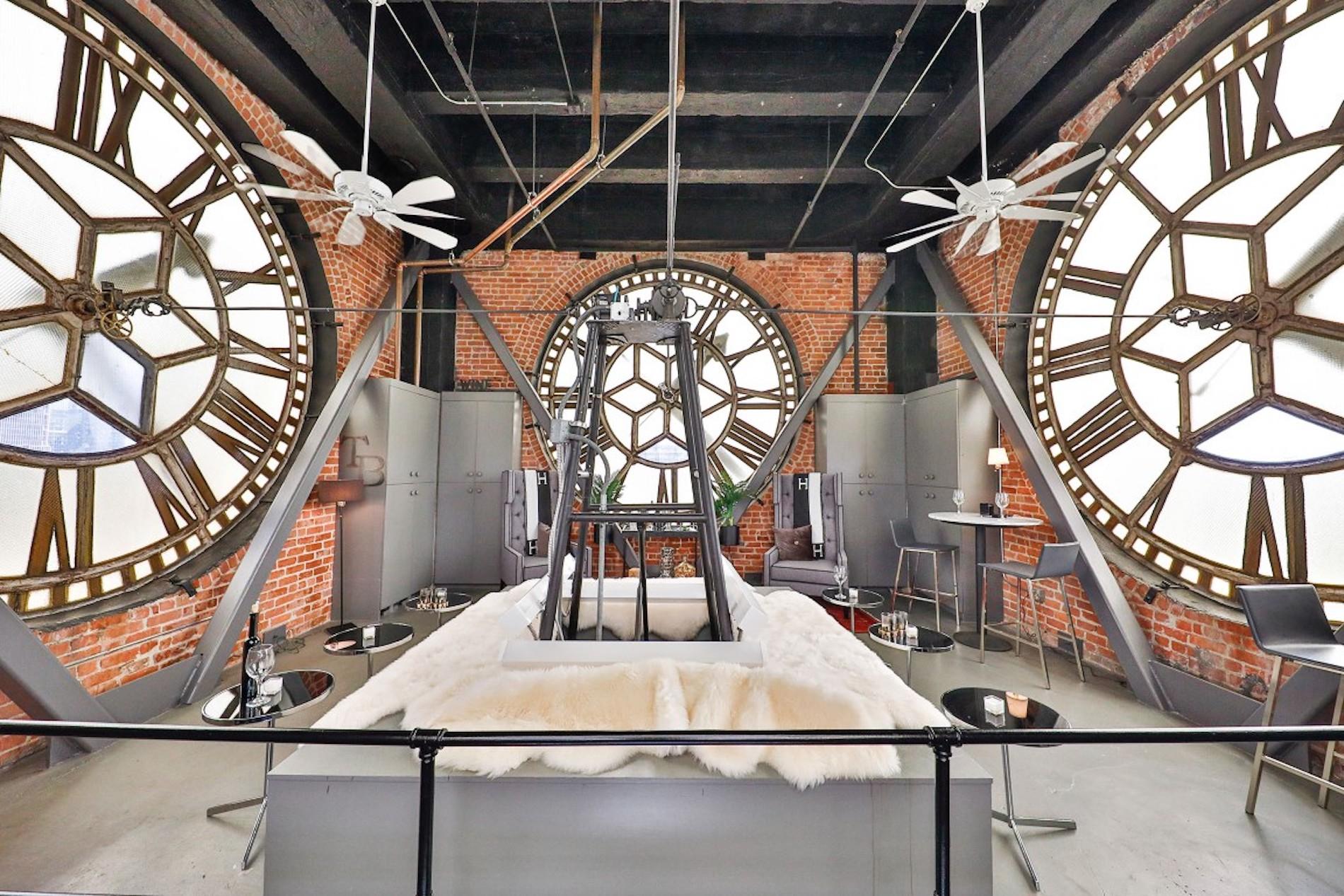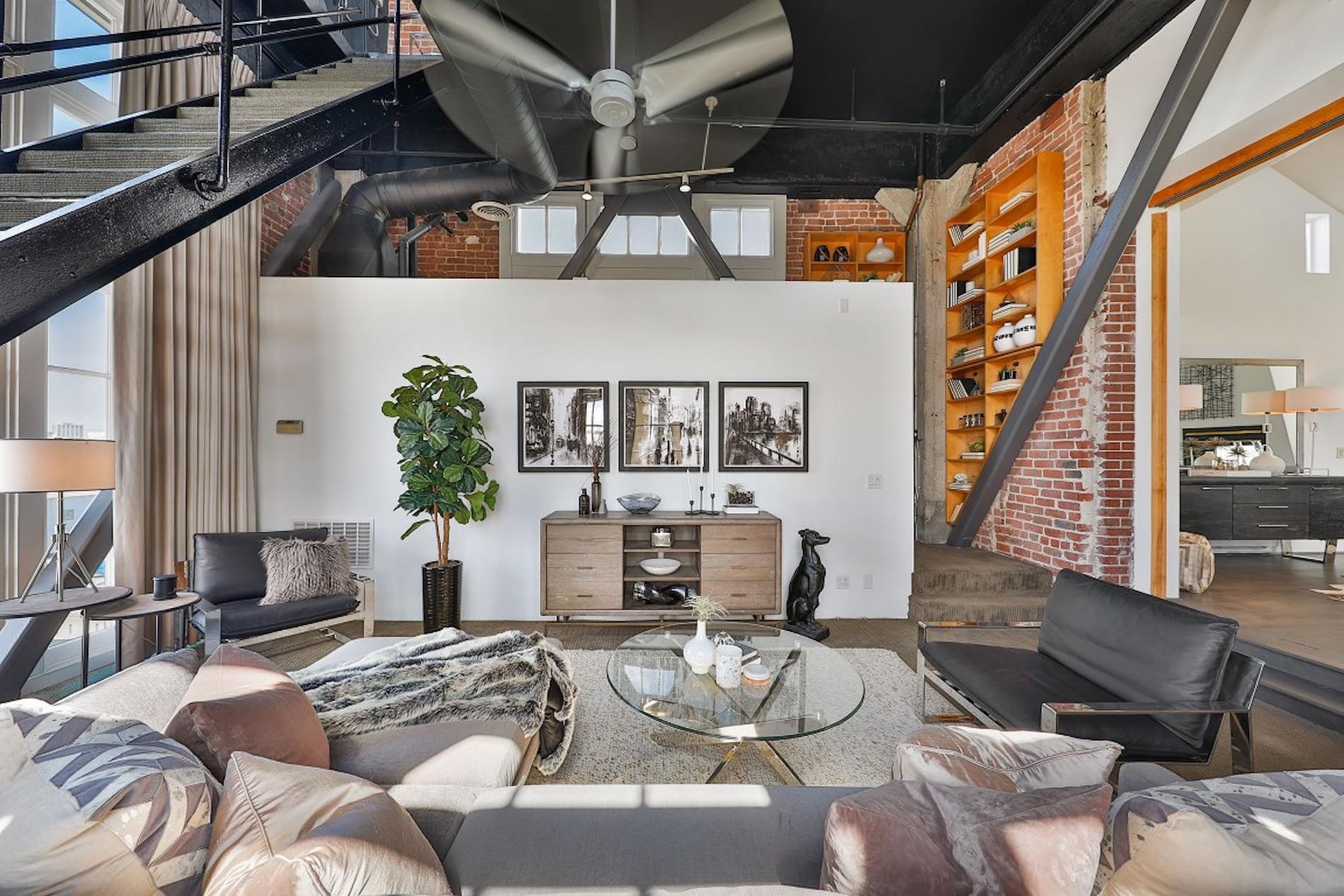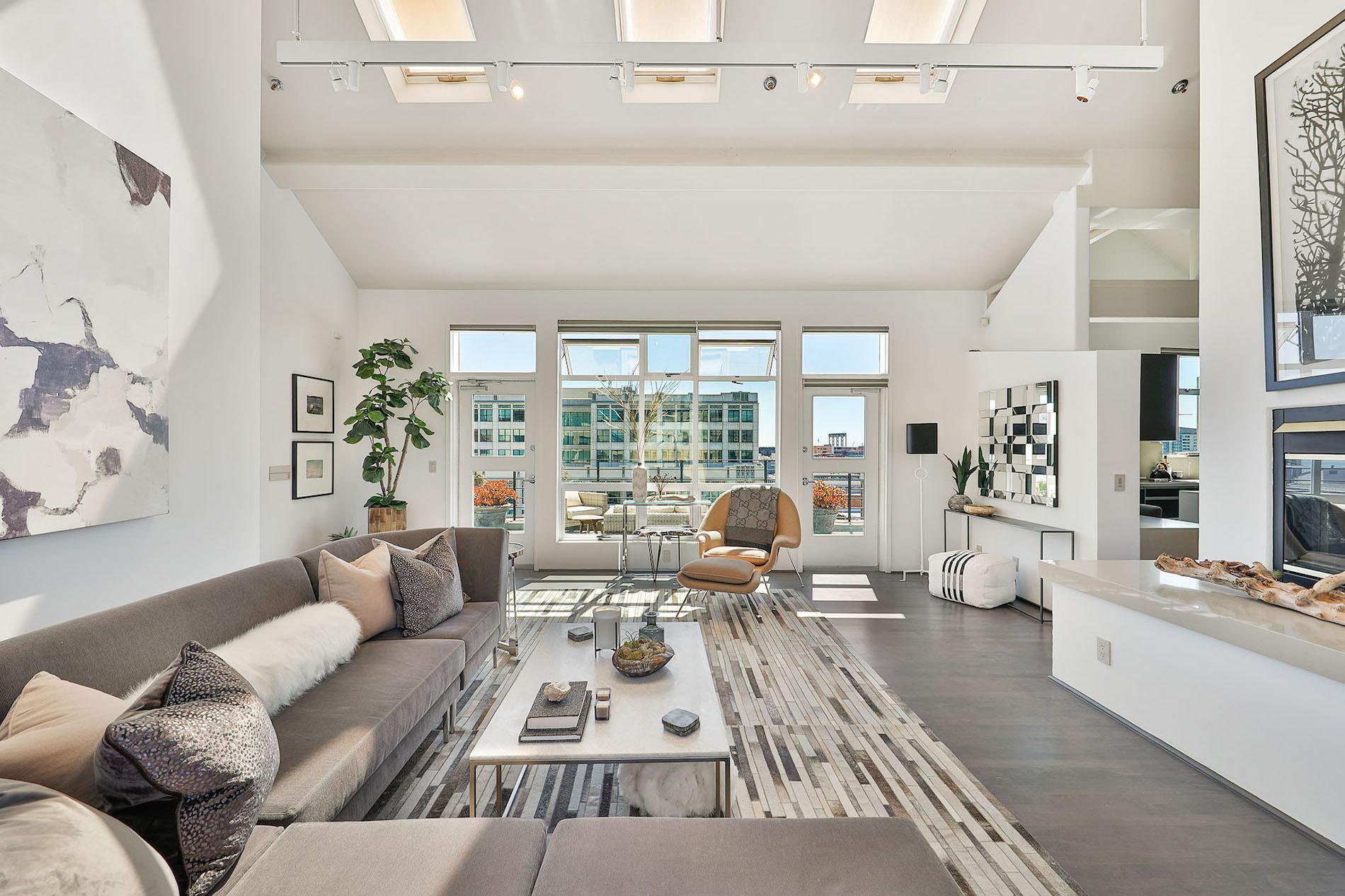 Perched high above the South Beach neighbourhood, the tower boasts a history that is as striking as its stately silhouette; constructed in 1907, the expansive complex underneath the tower was once the headquarter of printing company giant Max Schmidt Lithography Company. Owner Max Schmidt decided to construct a rooftop level unit where natural light that streamed in from all sides created an ideal studio for his lithographers to work.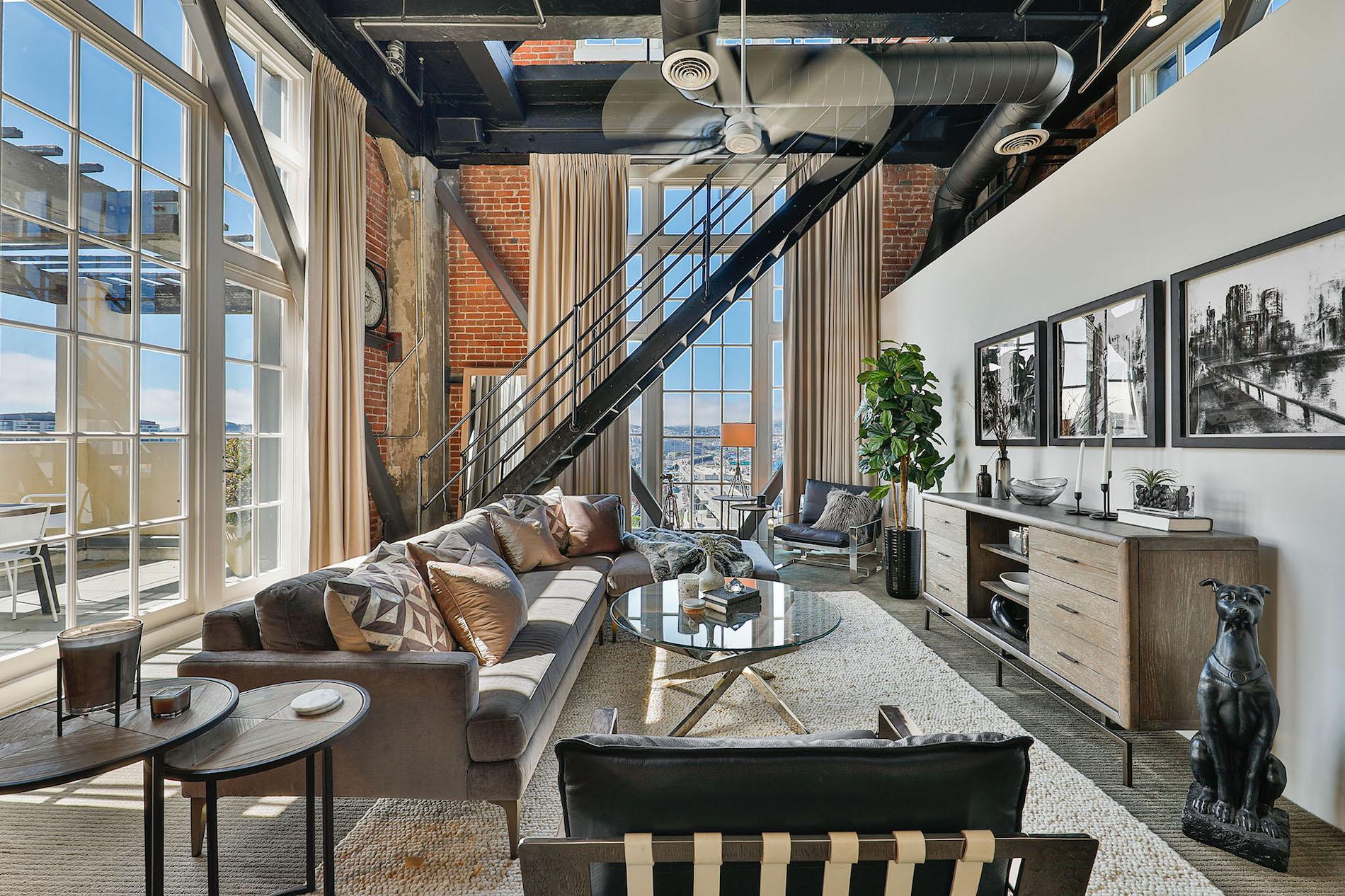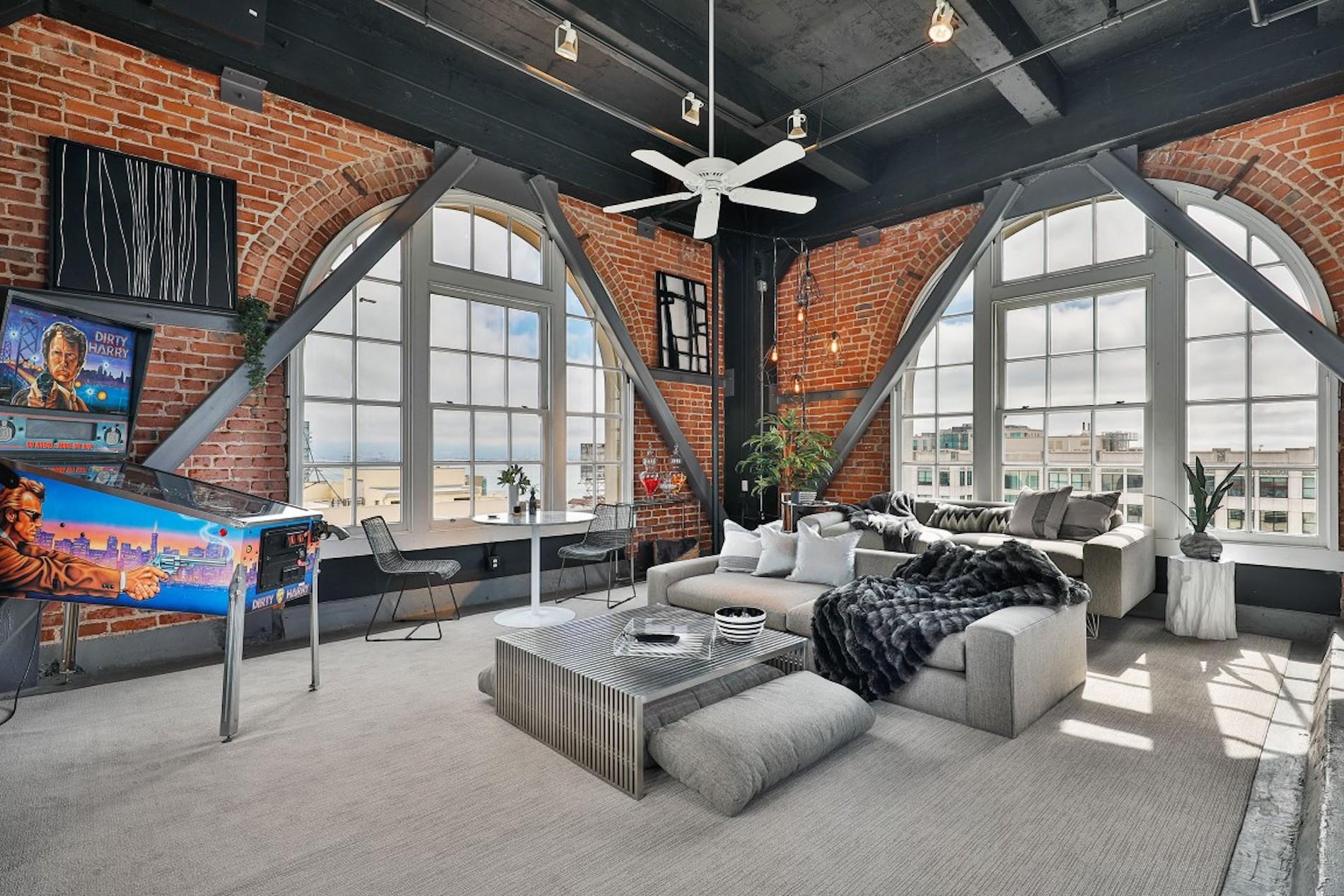 So birthed what is now known as "The Clocktower Building", which has been carefully preserved throughout the years (it underwent a US$33 million restoration by architect David Baker and design firm McKenzie, Rose, & Halliday). Its current owner saw its bountiful potential as residential units and repurposed the old factory into 127 contemporary lofts and offices.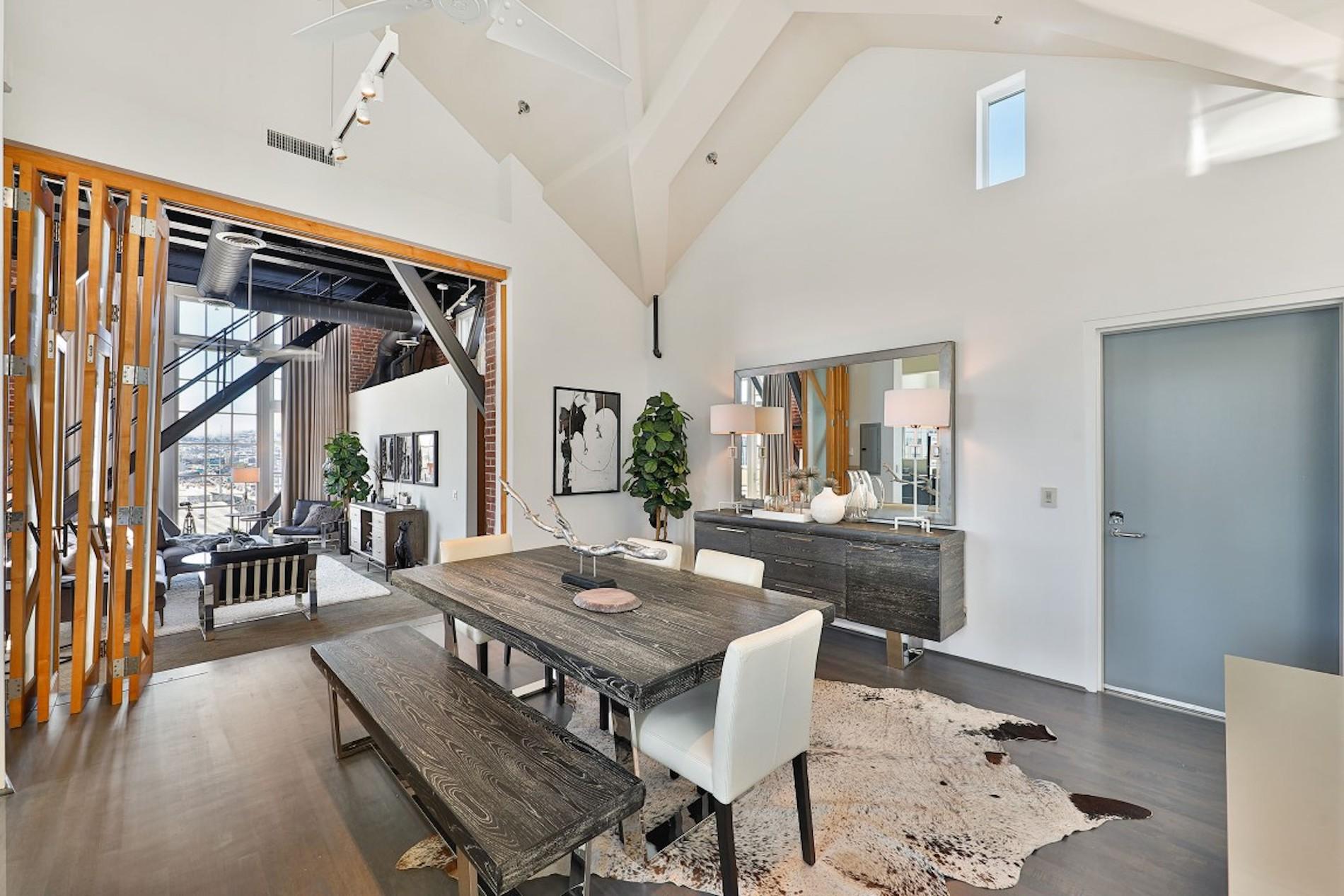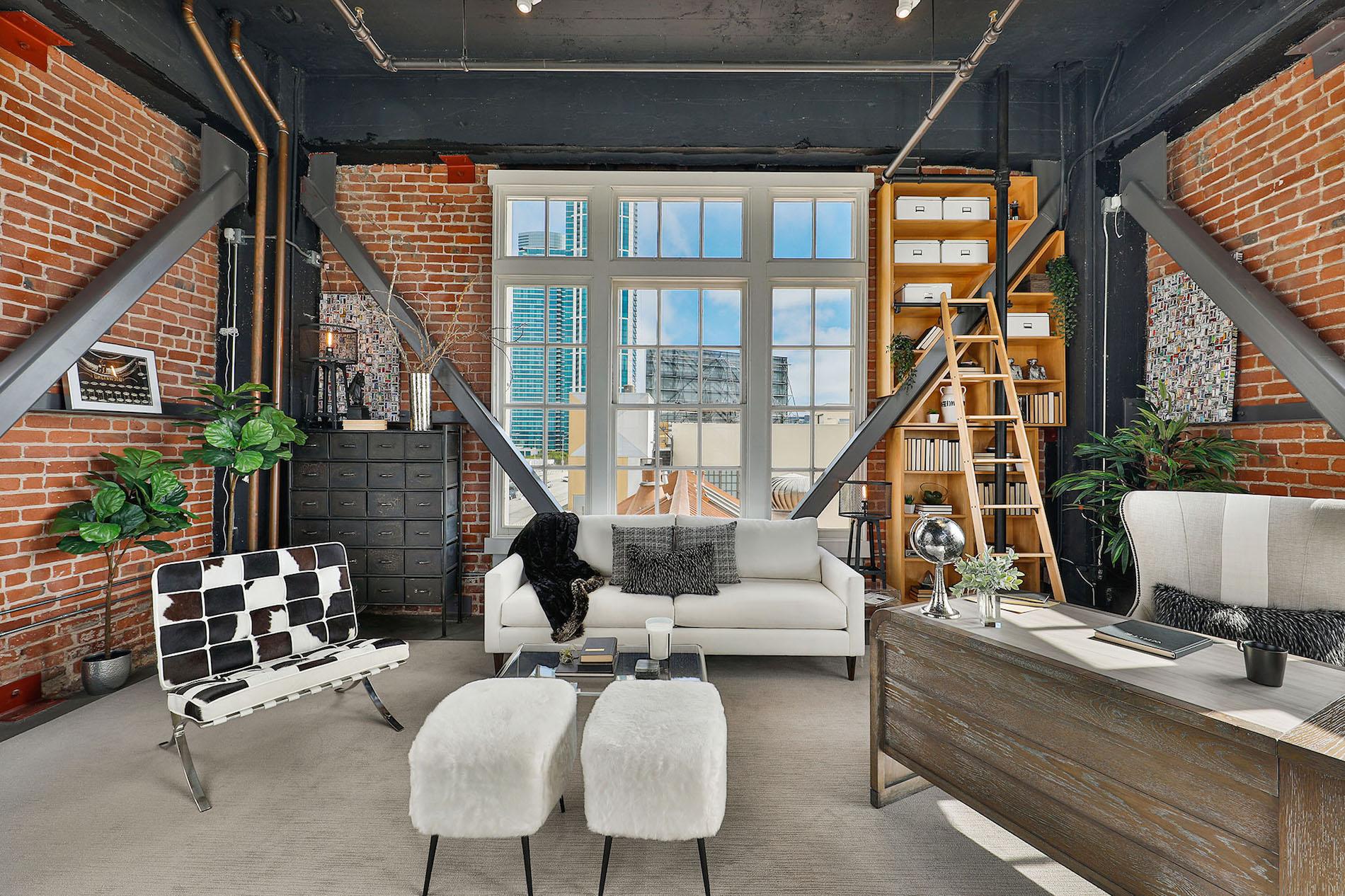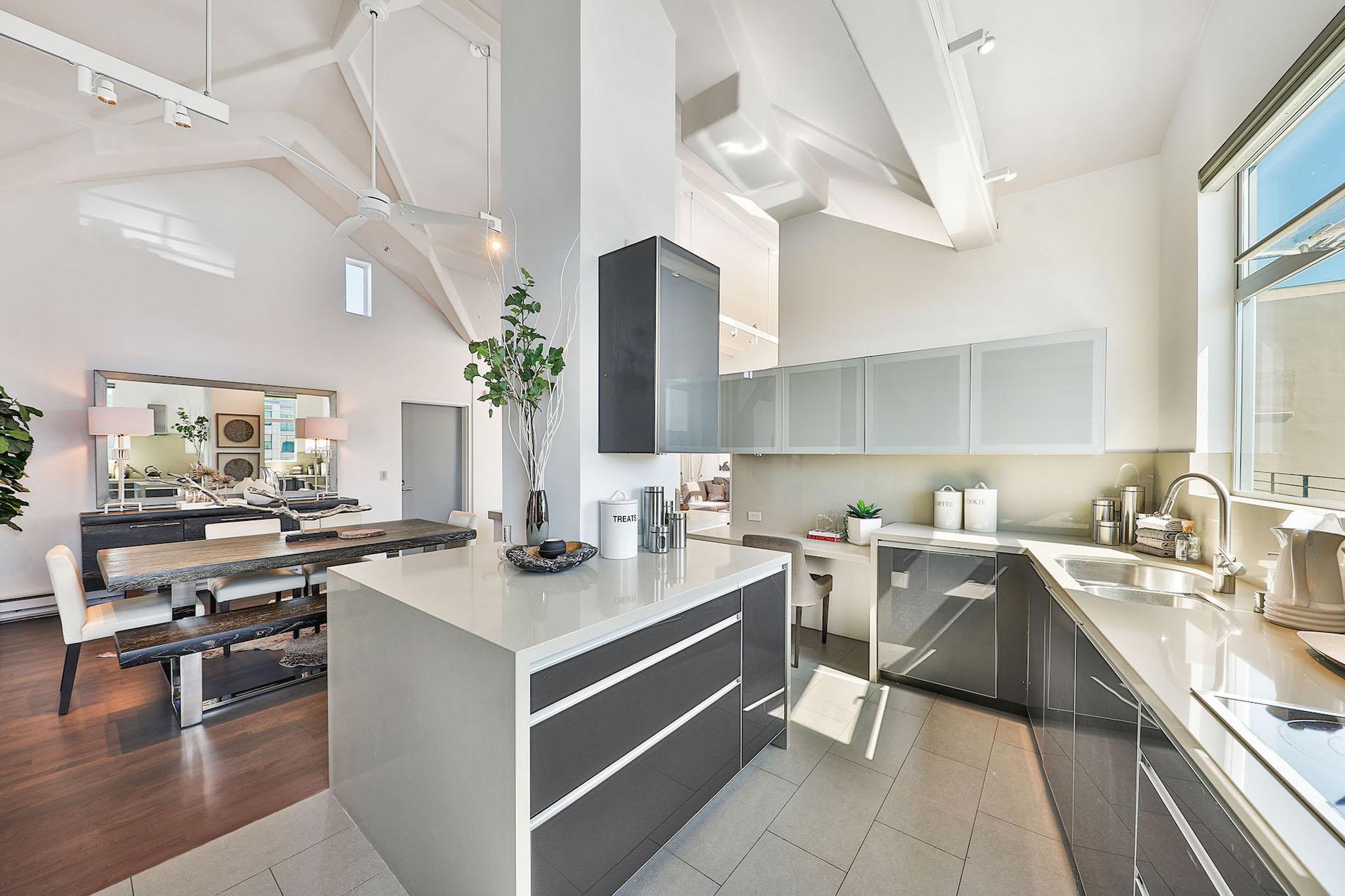 Framed by floor-to-ceiling glass walls, exposed red brick walls and steel beams, the four-storey, 3,000sqft apartment at the peak of the tower makes an immediate impression not only for its decidedly modern, sleekly furnished aesthetic, but the well preserved touches throughout the space that capture its historical gravitas from an industrial era.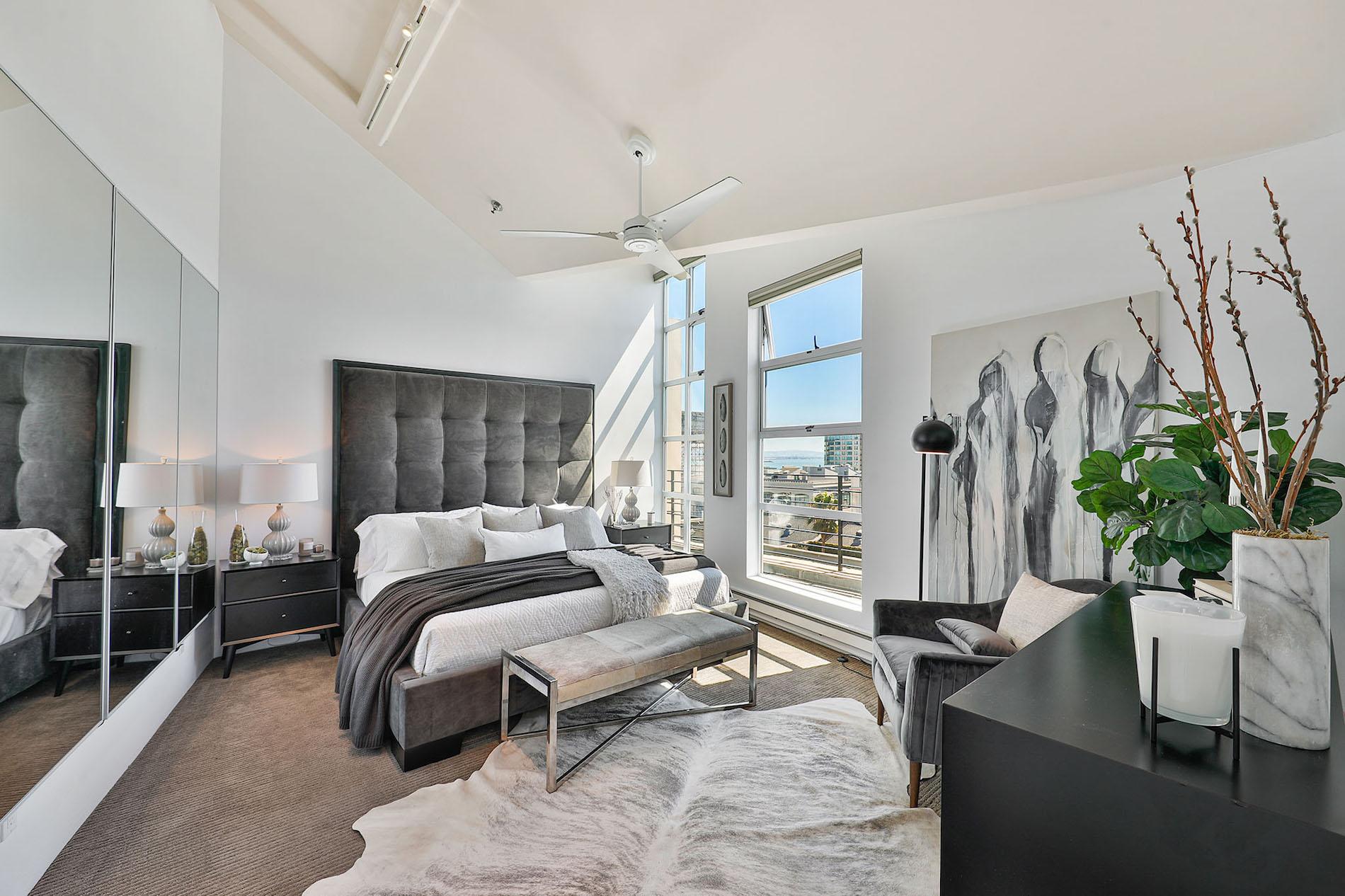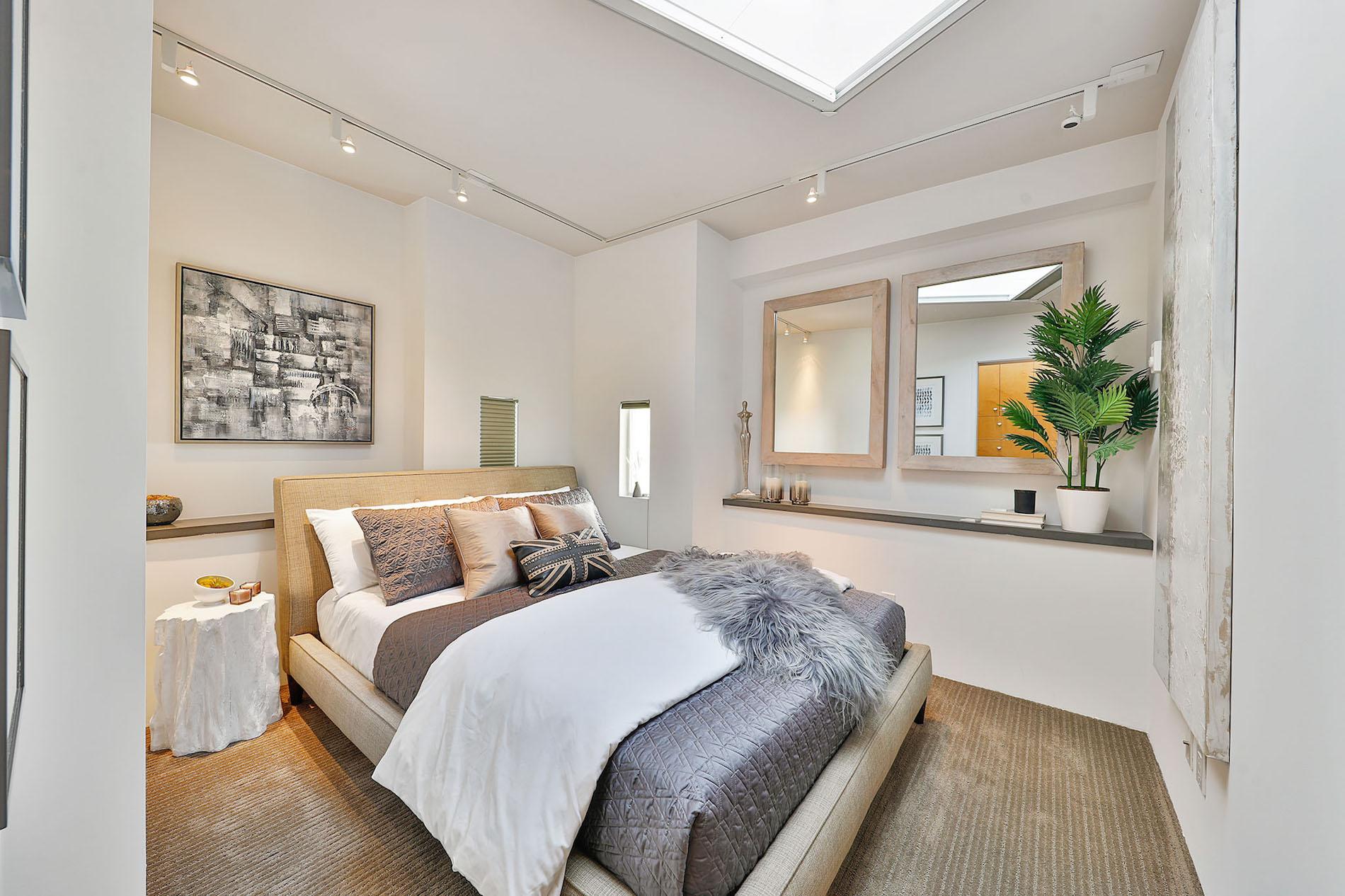 Throughout the incredibly high-ceilinged, steel-beamed interiors, hardwood and polished concrete floors complement the mostly stark white walls that work to accentuate the loft's spaciousness. They also allow for the home's most distinctive feature, the exposed brown-red brick walls that adorn areas such as the main living room, family room and a one-of-a-kind clock room (built actually inside the clock) to take centre stage.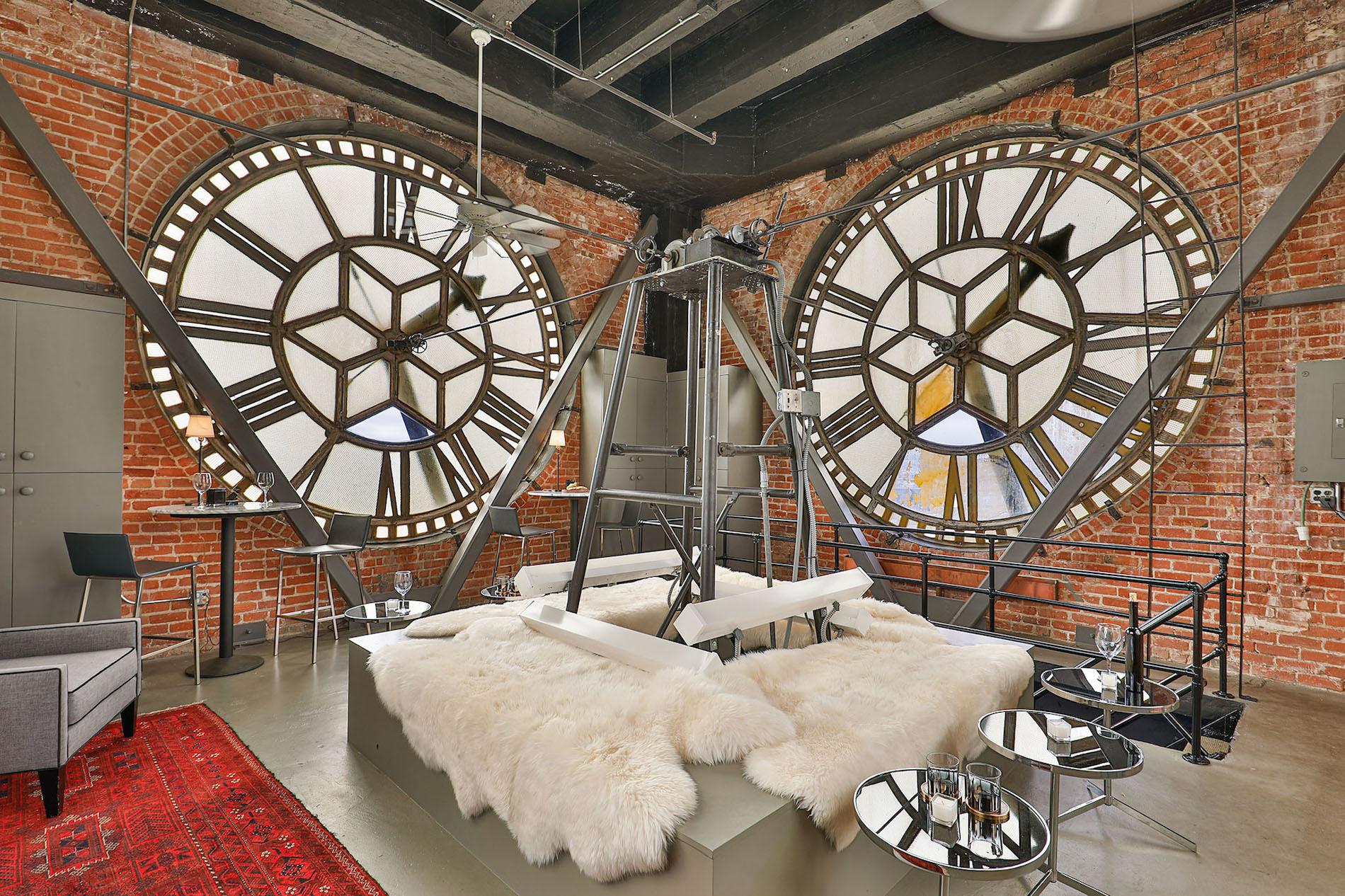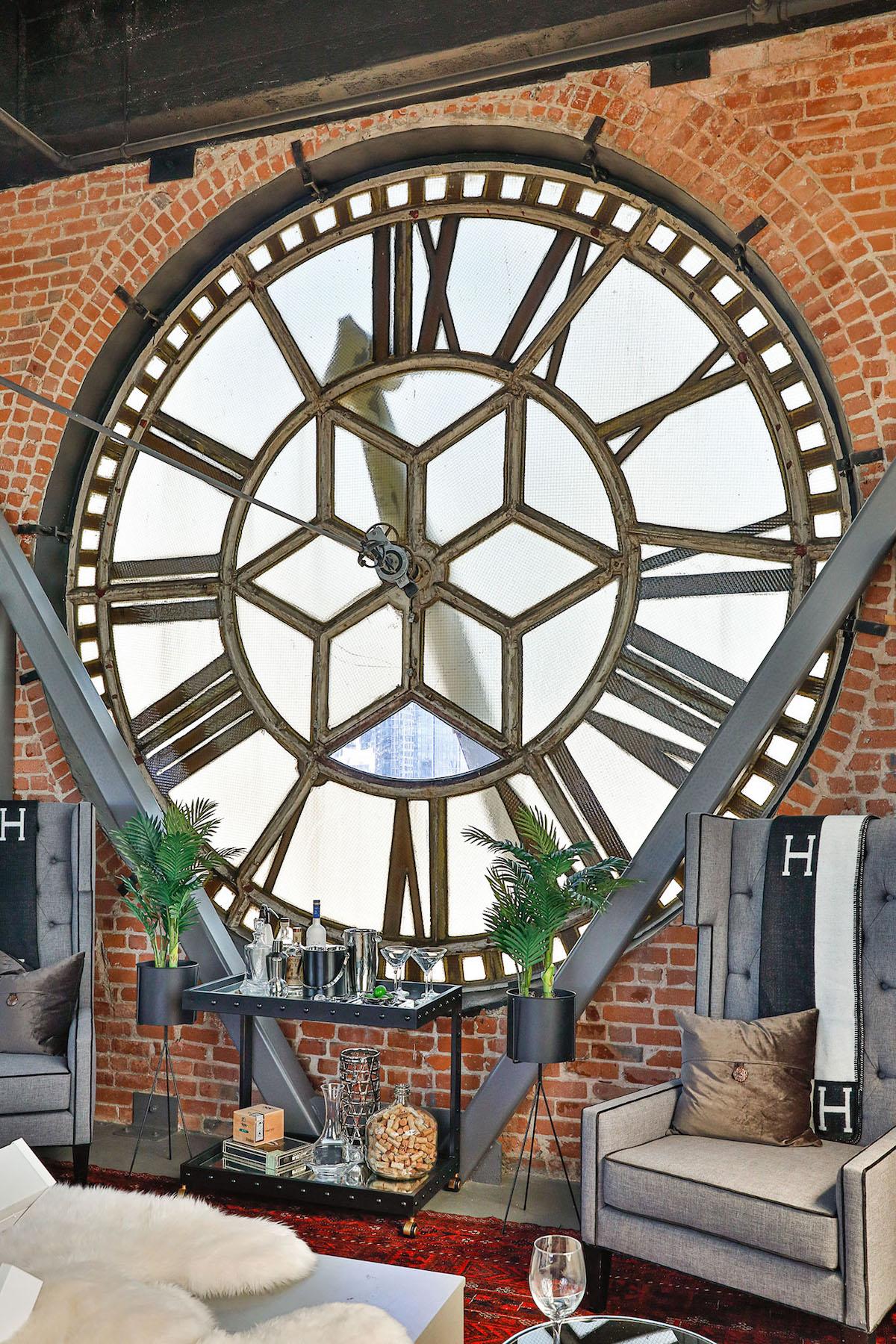 Connected via a charcoal-hued steel staircase, the dramatic clock room sits on the top fourth storey right behind the circular, fully operating clock faces. Soft sunlight streams in through the half-transparent surfaces, while on full view are the mechanical gears that drive the ticking clocks, a sight sure to astound anyone lucky enough to admire it.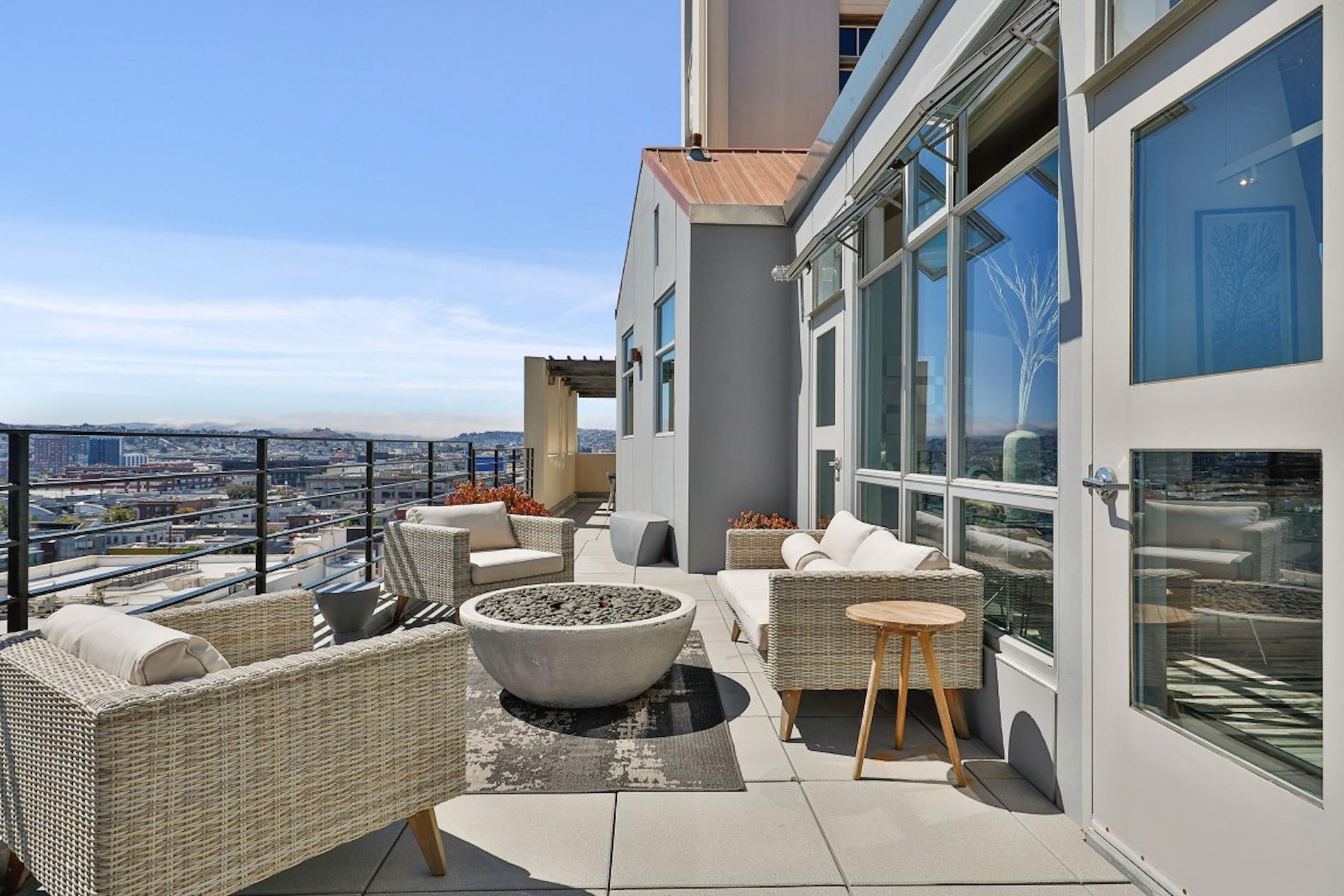 Just downstairs, two bedrooms (including a large master en suite) and two bathrooms as well as areas like gourmet kitchen, office, game room and library offer plenty more entertaining opportunities.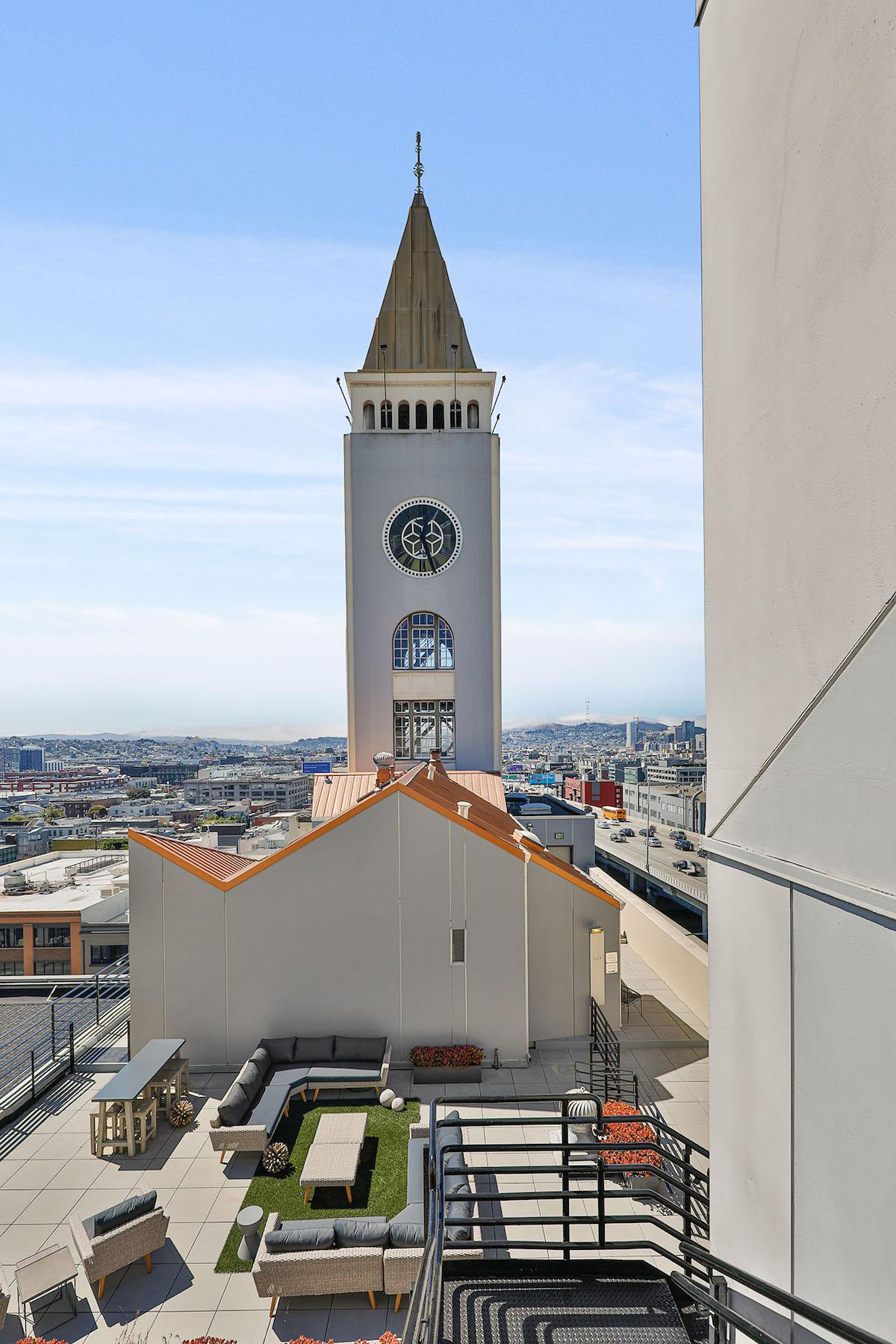 To truly take in the majestic panoramic views of the city that extends over the Bay area, downtown, Oracle Park and the Sutro Tower-Twin Peaks, head outside to the expansive terrace that wraps around the entire penthouse. Enjoy a cocktail or three with friends and guests under the soft glow during golden hour, as the city glimmers in all directions.
See also: Kaleidoscopic Wonder: Bonnae Gokson Unveils the Newly Reimagined Sevva