The beauty of antiques is that they have a story to tell. There is history in every worn down spot, chipped corner, and carved details.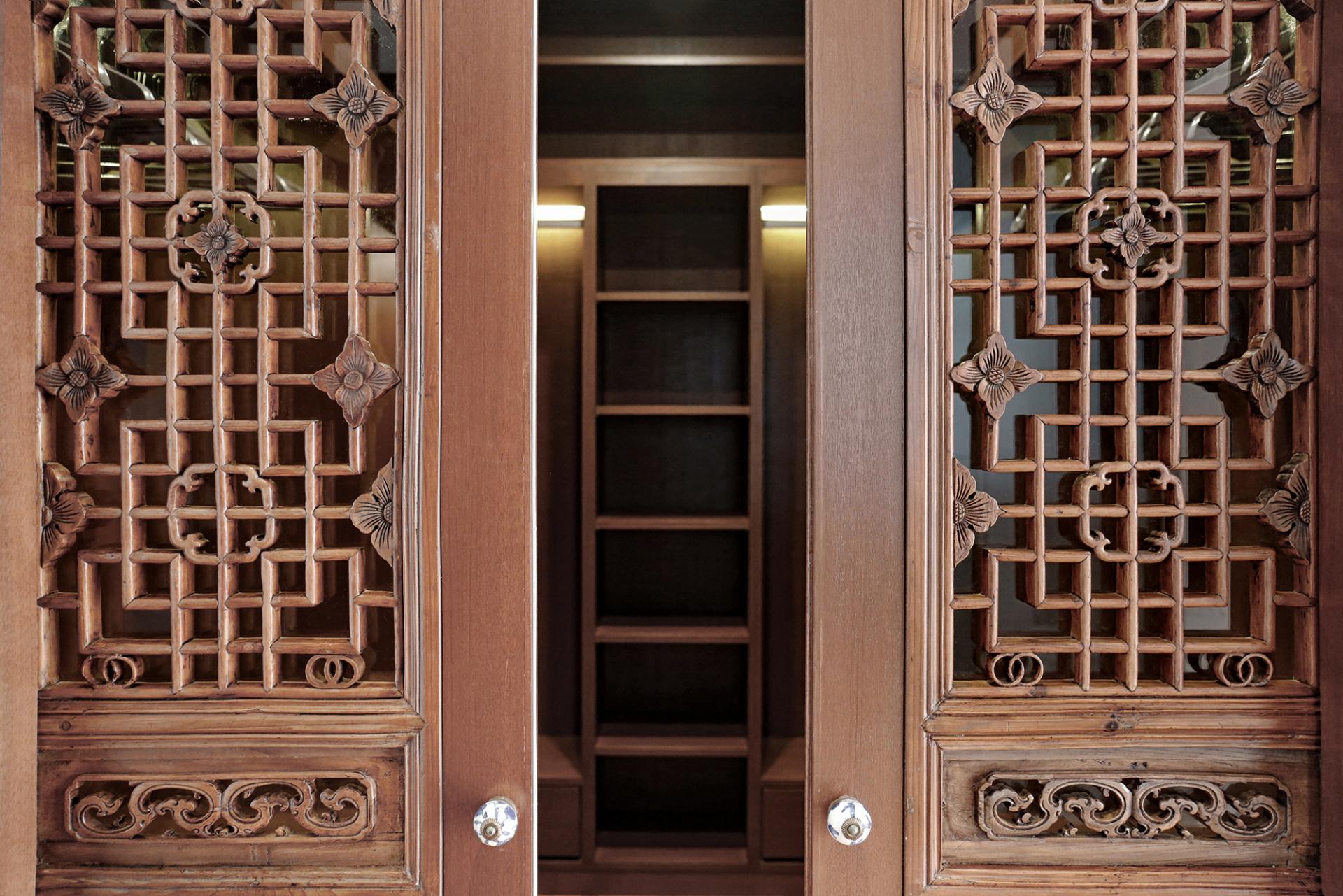 The two-storey bungalow house, located in Tanjung Bungah between the buzz of the George Town Heritage area and the beaches of Batu Ferringhi in Tanjung Bungah is the old family home of independent interior designer Sean Heah.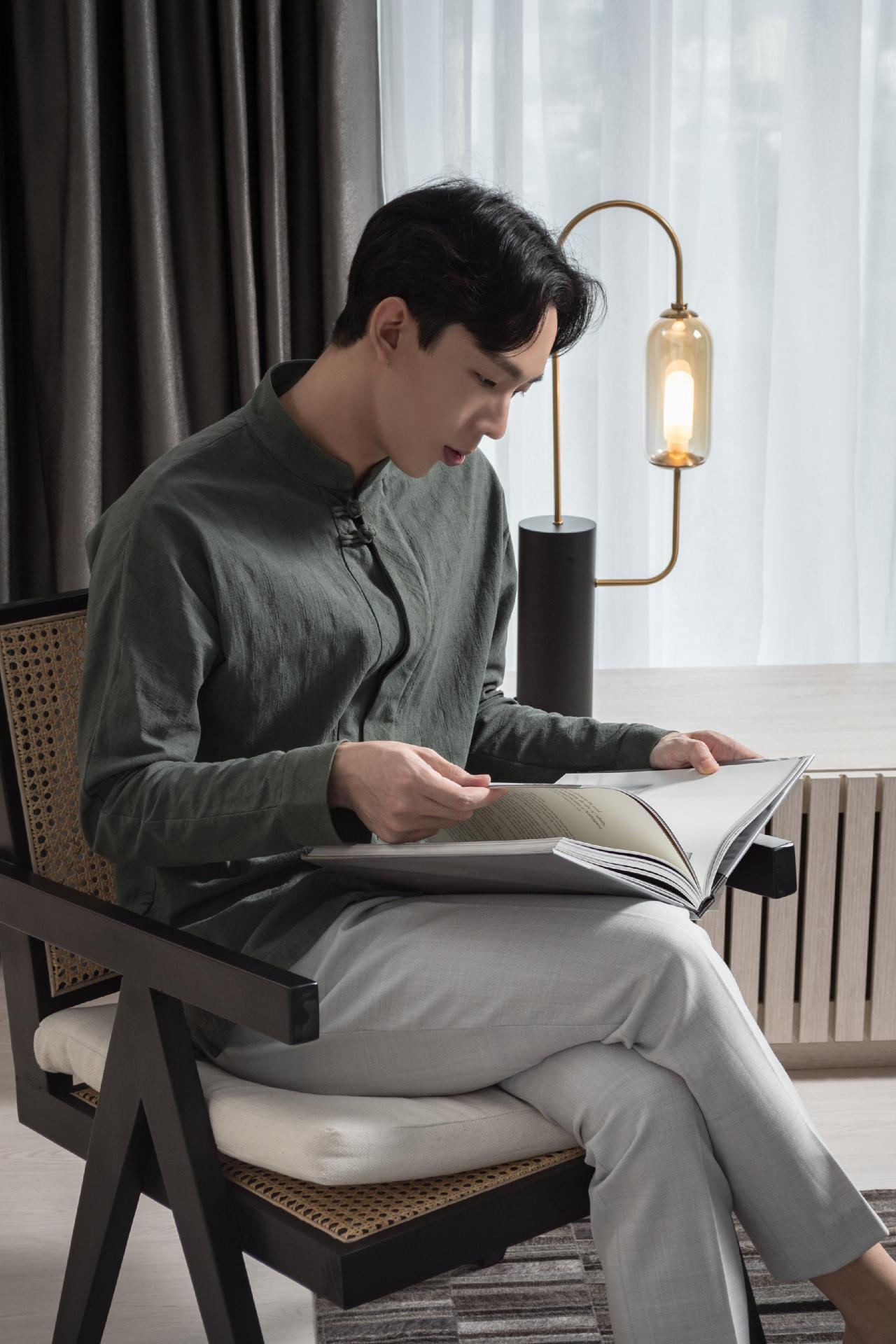 Sprawling over 5,500 sq ft, it consists of six bedrooms, six bathrooms, a theatre room, a library, and a laundry area. This home was also Sean's first project and biggest in his interior design career, having made the switch from accountancy.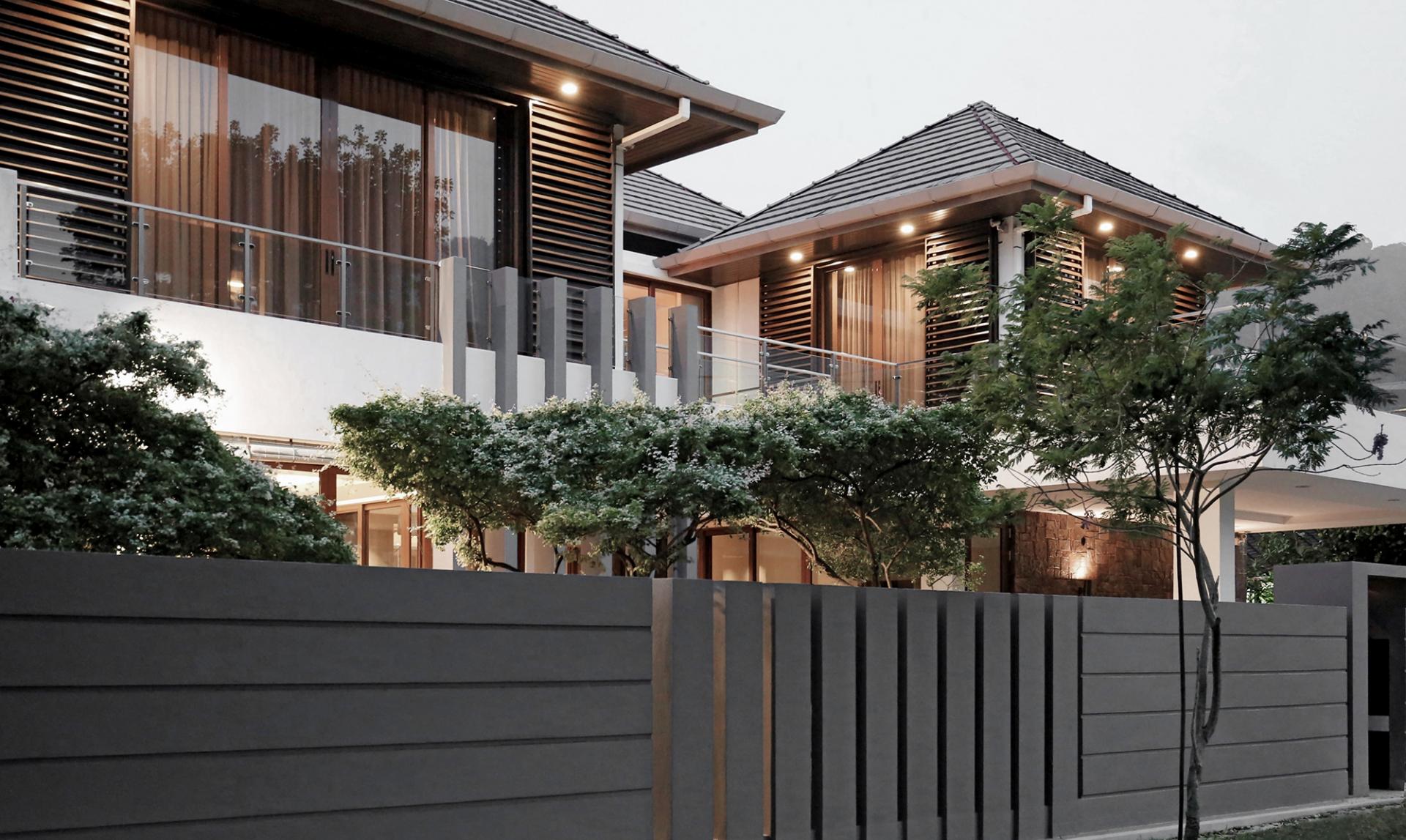 Originally a single storey house, it was then knocked down and rebuilt from scratch. Explaining his vision, Sean says, "The idea for this house is an open concept home that will bring all the family members together. A house that is a clear representation of my family, reflecting the journey of our life and also our vision towards the future."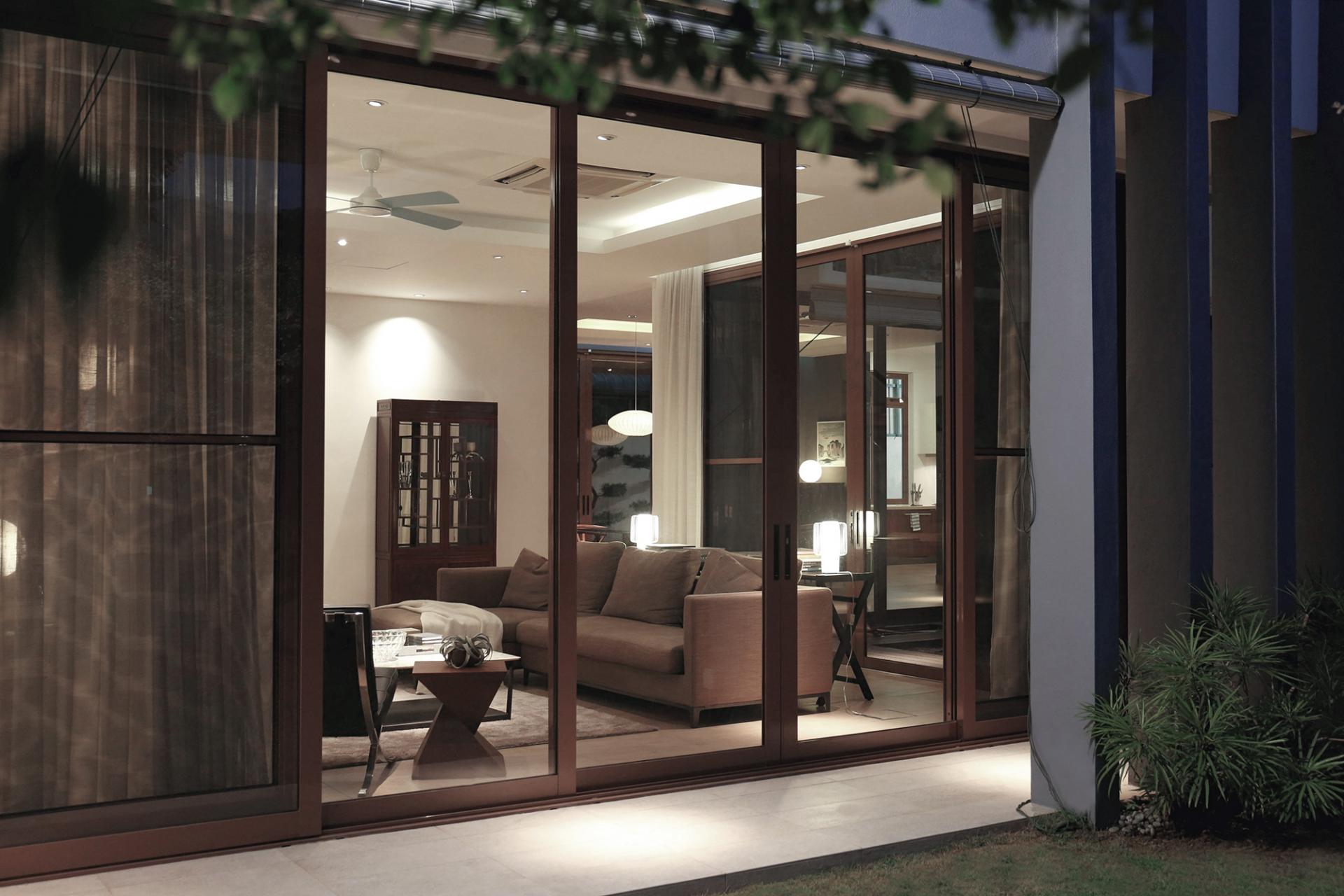 That itself presents the biggest challenge in as each family members have distinctly different personalities and interests. "Ironically, my dad is a lawyer, my mum is a retired auditor, my sister works as a banker, my older brother is in the fashion industry, my younger brother studies medicine and composes classical music," Sean says.
"We have completely different taste when it comes to art and design. It was a challenge to accommodate everyone's wishes in the house, but contemporary is a universal design language which speaks to us all. Knowing my siblings' interest well, each bedroom was designed in a way that reflects their personality, and still connects with the design story of the house at the same time."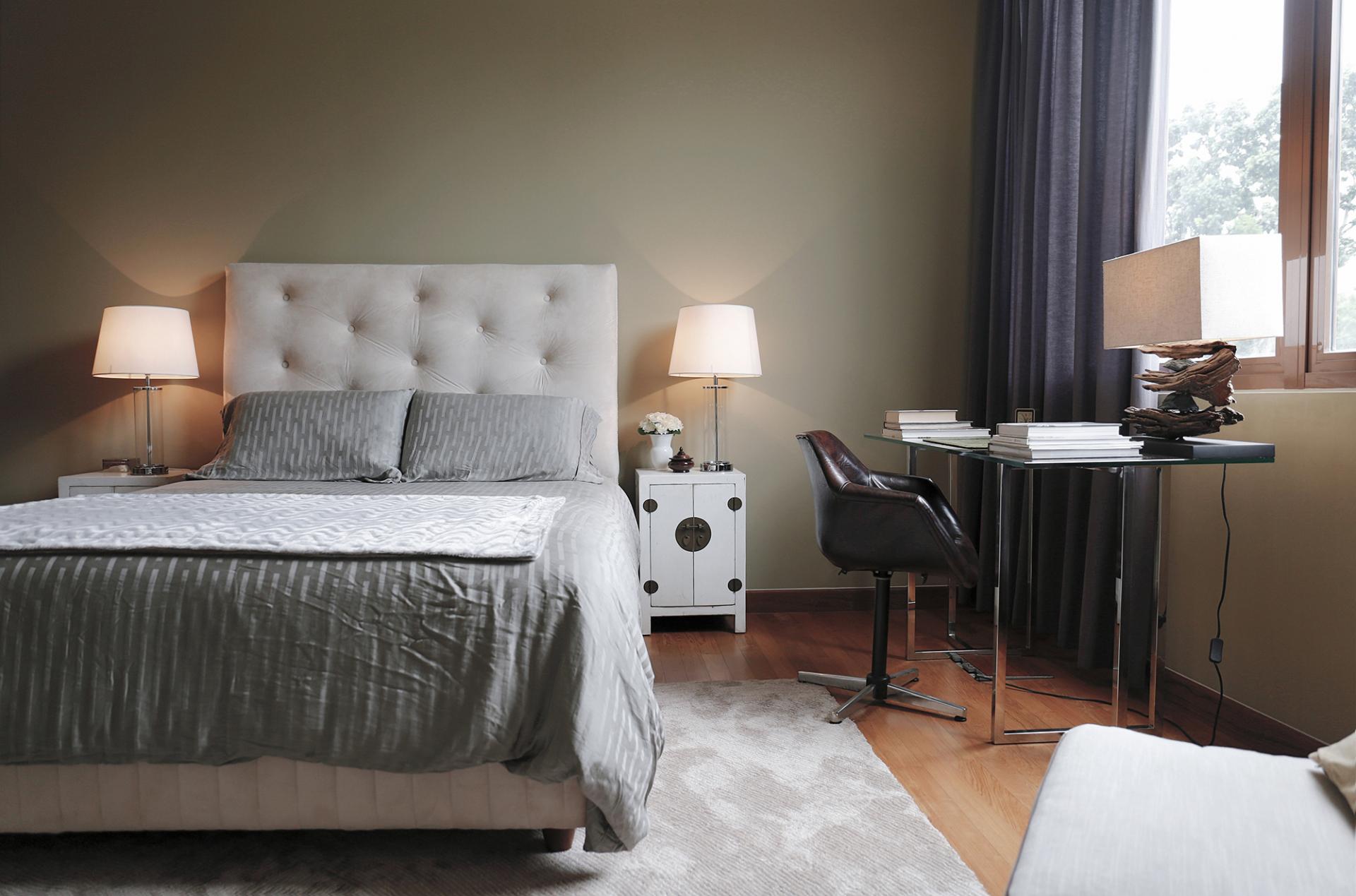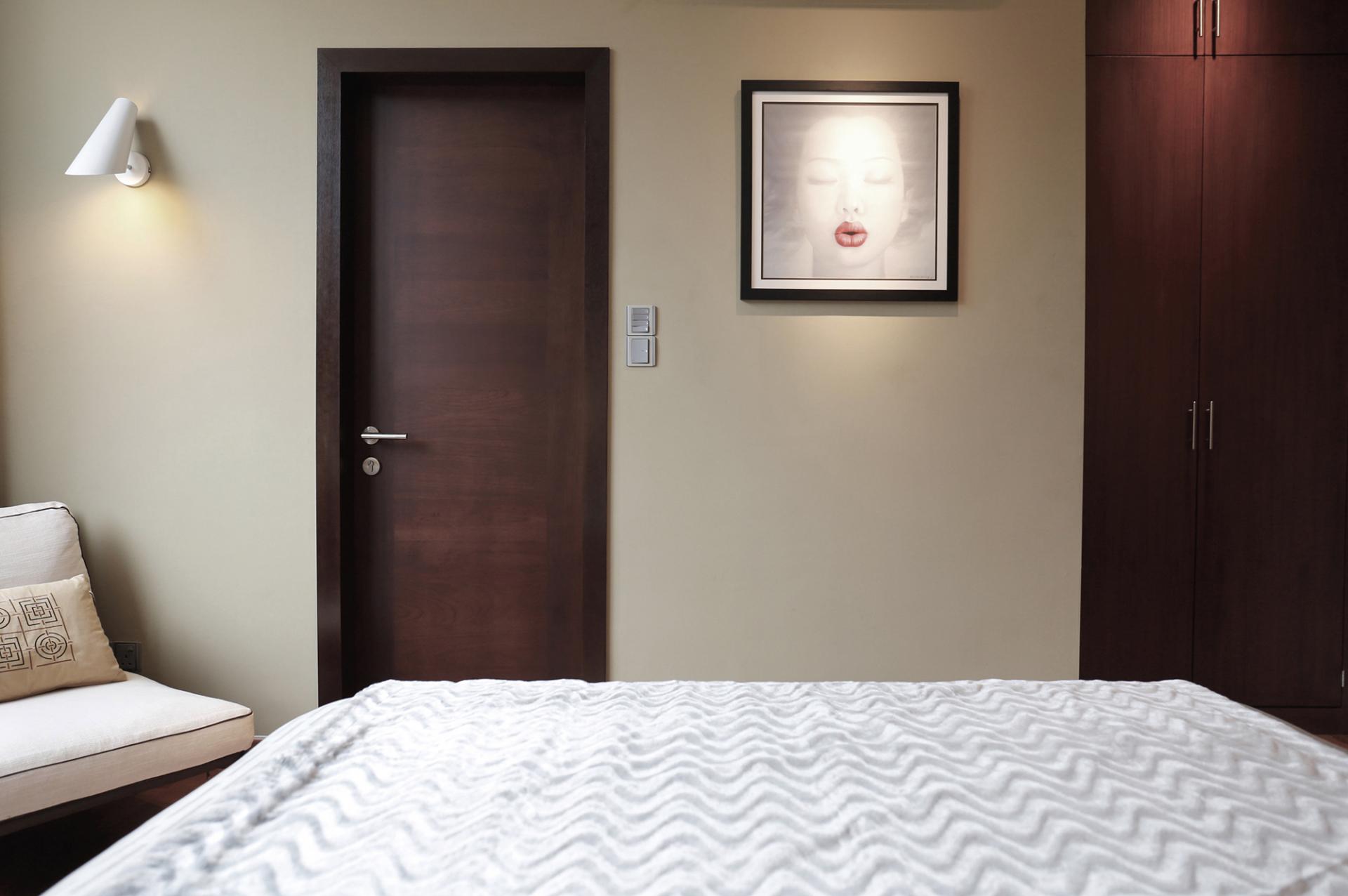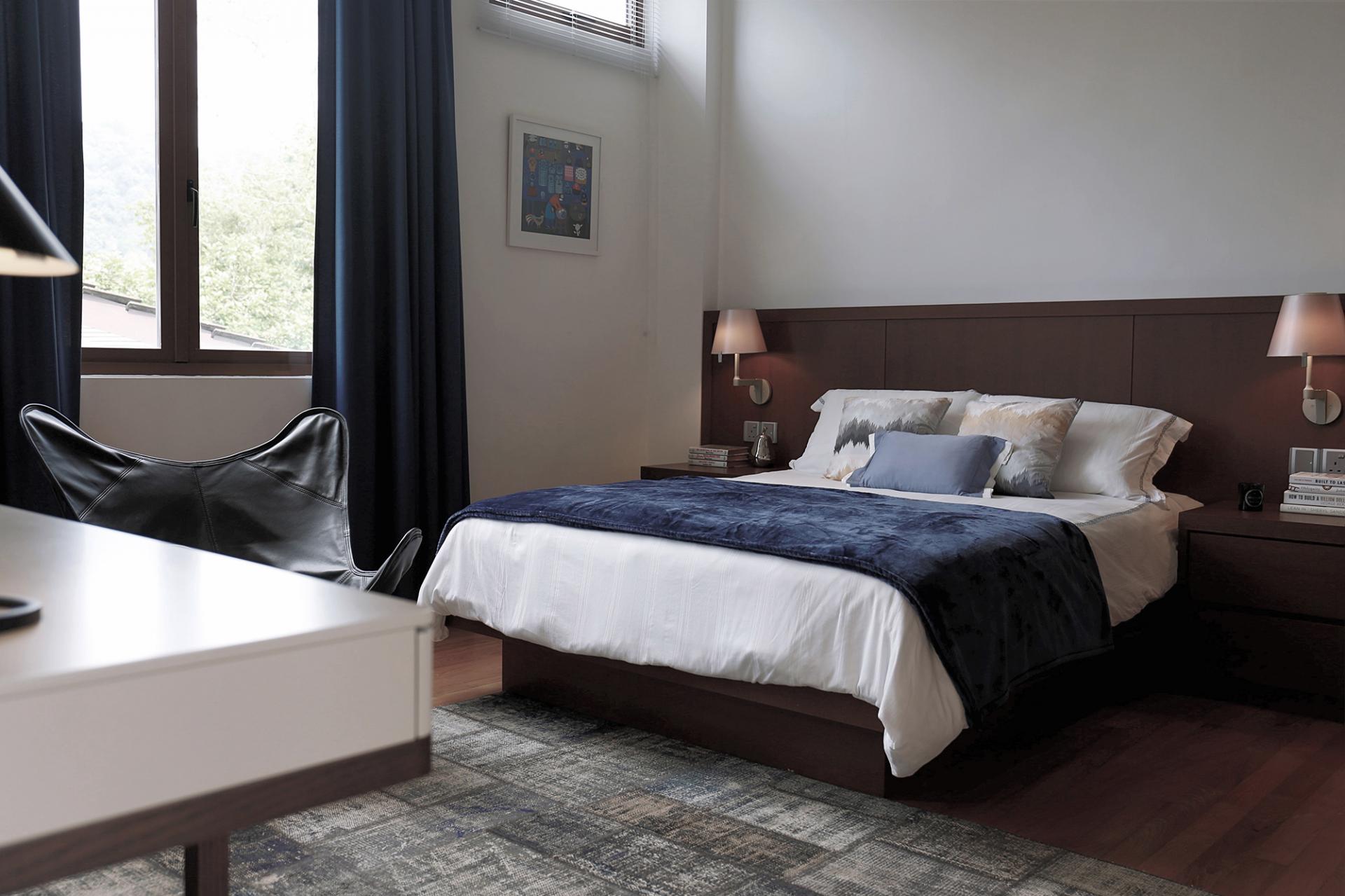 There are some areas of the house that are kept completely modern, like the ensuite bathrooms and walk-in wardrobe. The patterns on the mosaic tiles in the bathrooms are individually customised by Sean and pieced together to create an illusion of a dazzling and luxurious effect without being too over the top.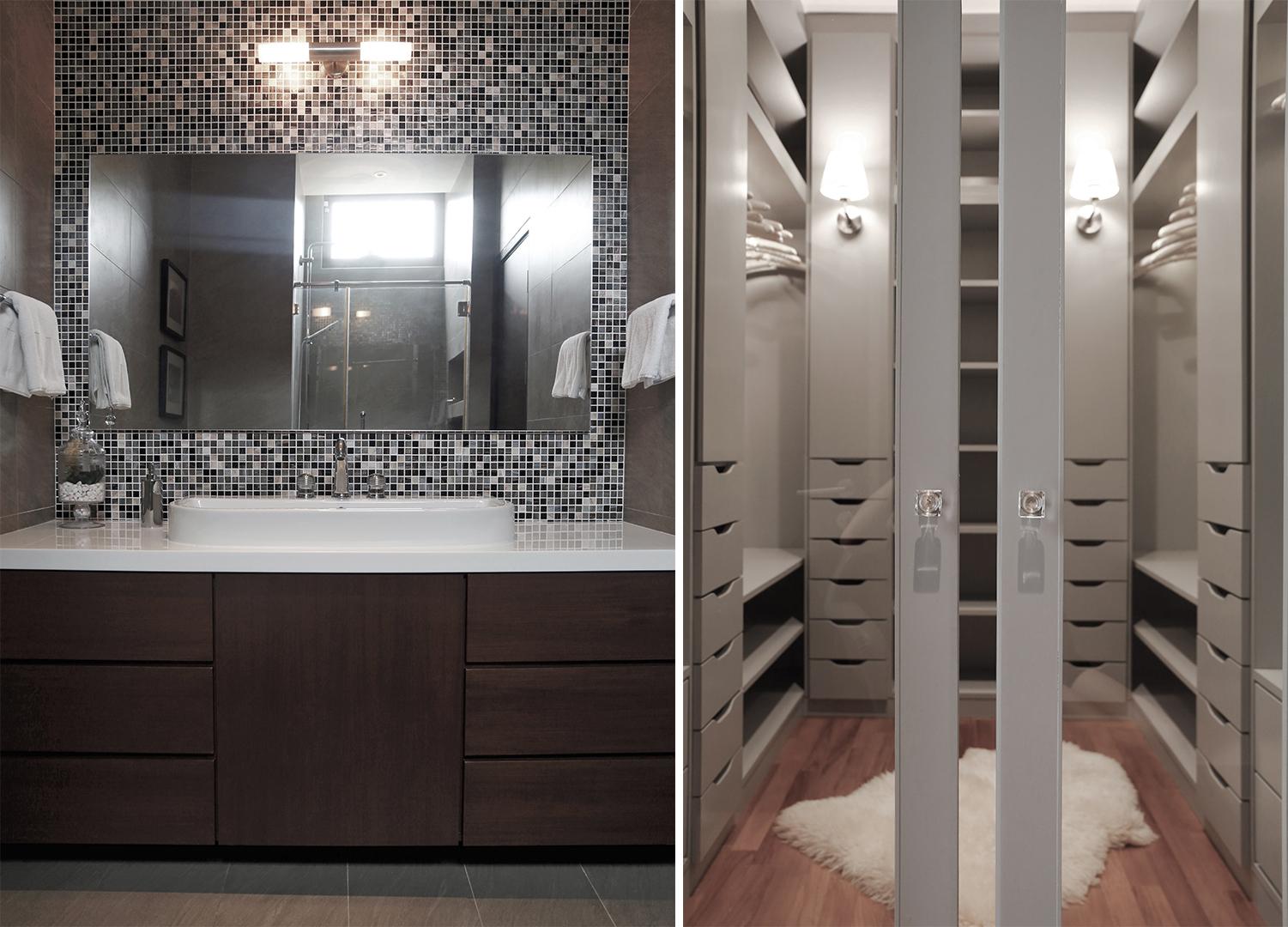 While Sean usually gravitates towards a clean and minimalist style, he chose to incorporate a lot of his parents' antiques into the space. This creates a juxtaposition and a unique character that embraces Chinese culture in a modern and minimal context.
"We tried to keep things minimal, hence you don't see a lot of decoration. It is only those unique and valuable pieces that actually made it to the house," he explains. "We also believe in using pure and tactile materials in creating a space that is authentically peaceful and pleasing to the eyes."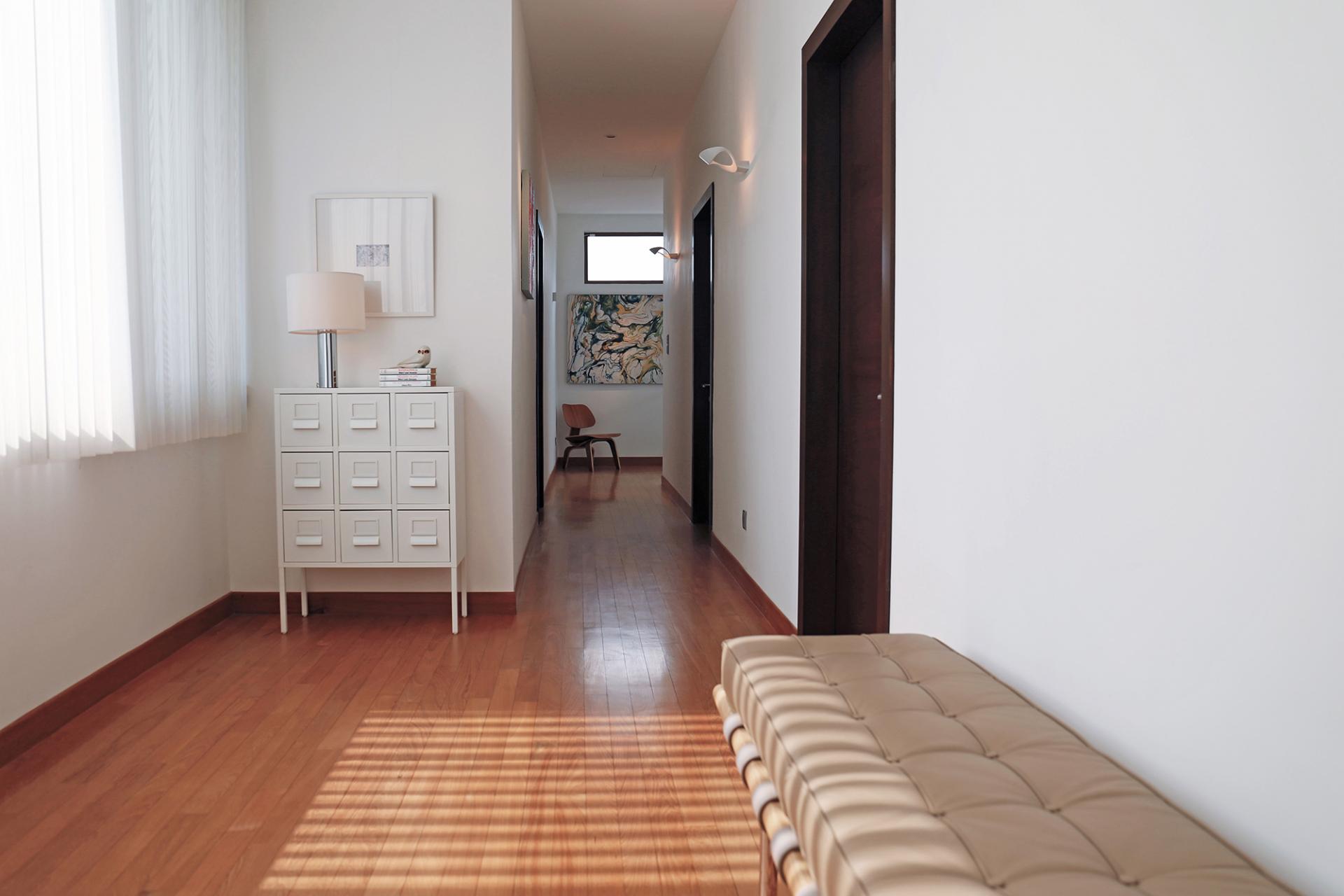 No one could miss the dining room upon walking into the house. The room was painted dark grey to enhance the oriental trees at the background. The moody undertone also highlights the granite table with the tree trunks as legs, George Nelson bubble lamp and Wishbone chairs.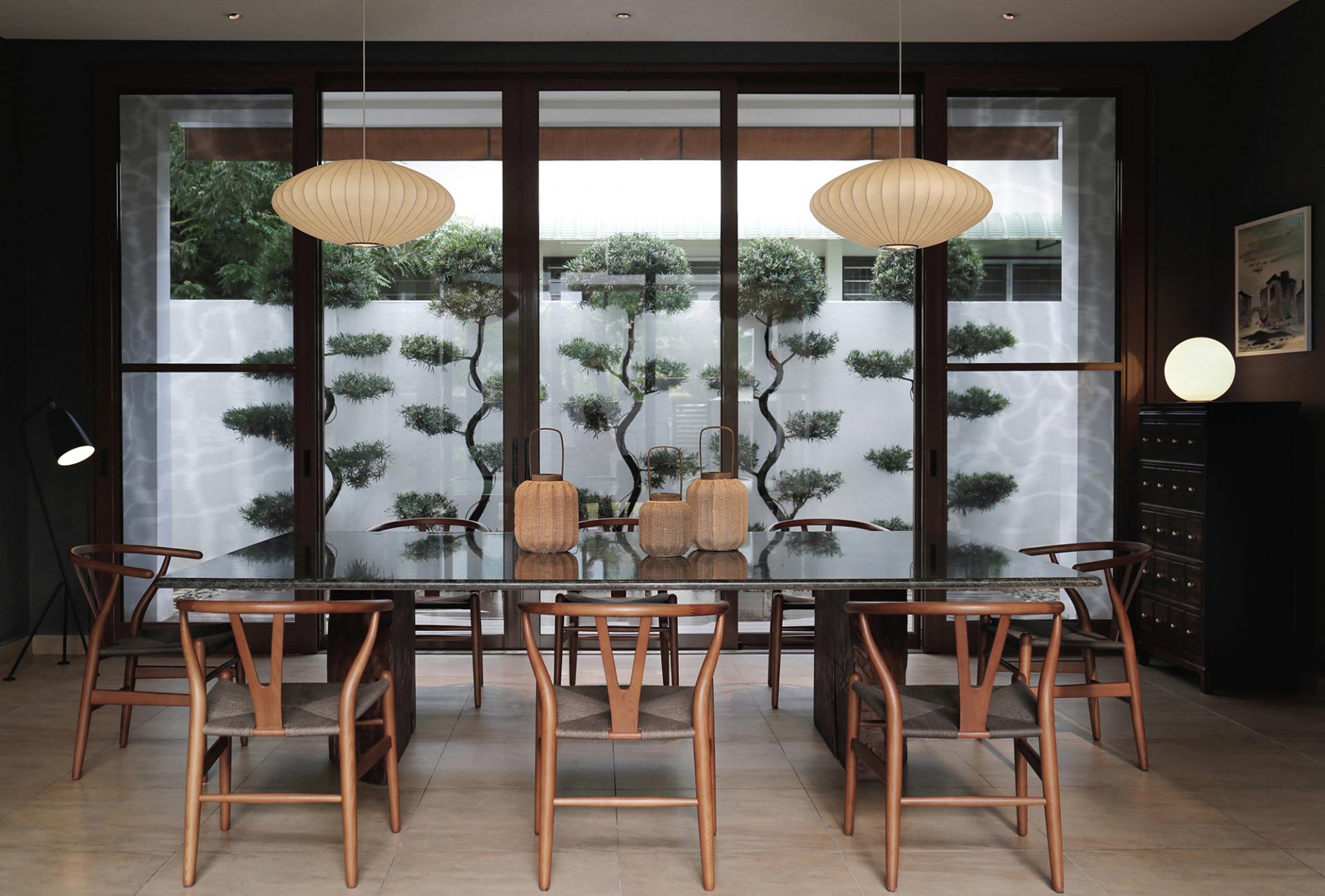 Every room is arguably unique, and in the words of Sean, "you will find something beautiful in each corner of the house."