For today's urban dwellers, self-care is no longer a dispensable luxury.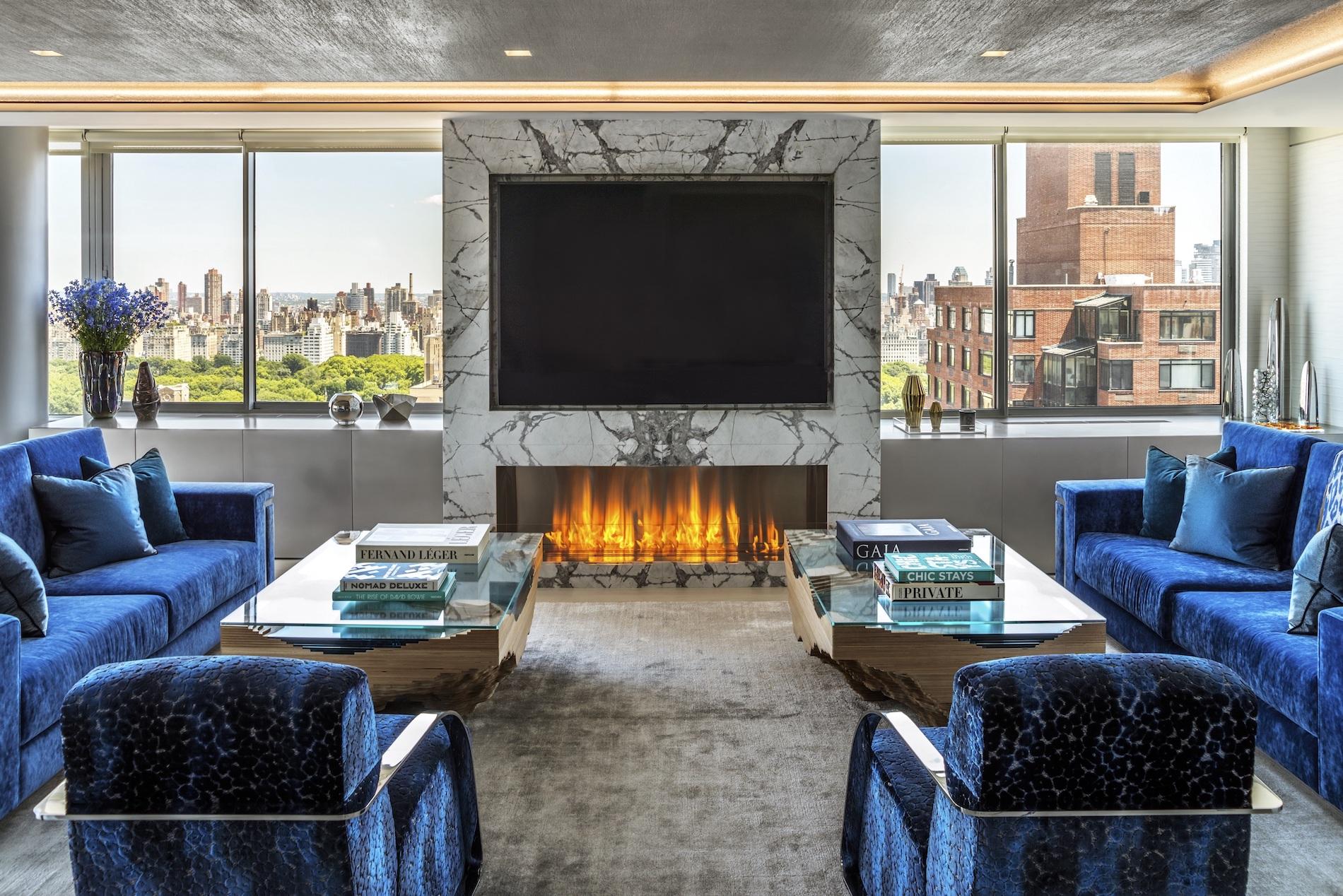 Rather, rituals such as meditation and yoga sessions are religiously incorporated into daily routines as essential ways to maintain physical and mental wellbeing.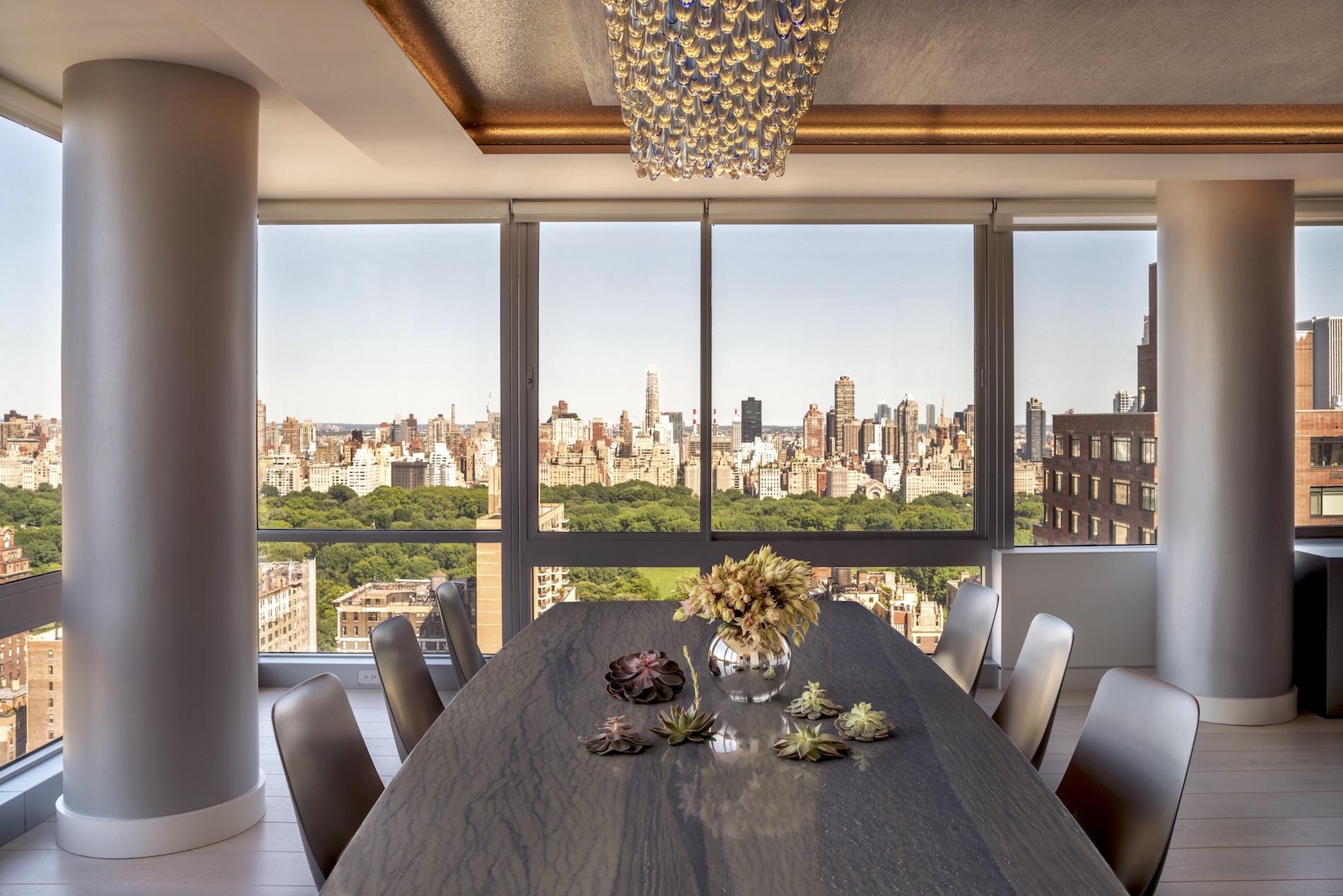 And within this health-centric pad of Jessica and Jason Karp, the co-founders of healthy snacking company Hu, the journey towards your morning namaste is made that much easier thanks to a design where every detail has been conceived to reflect, as well as facilitate, the owners' passion for clean-living.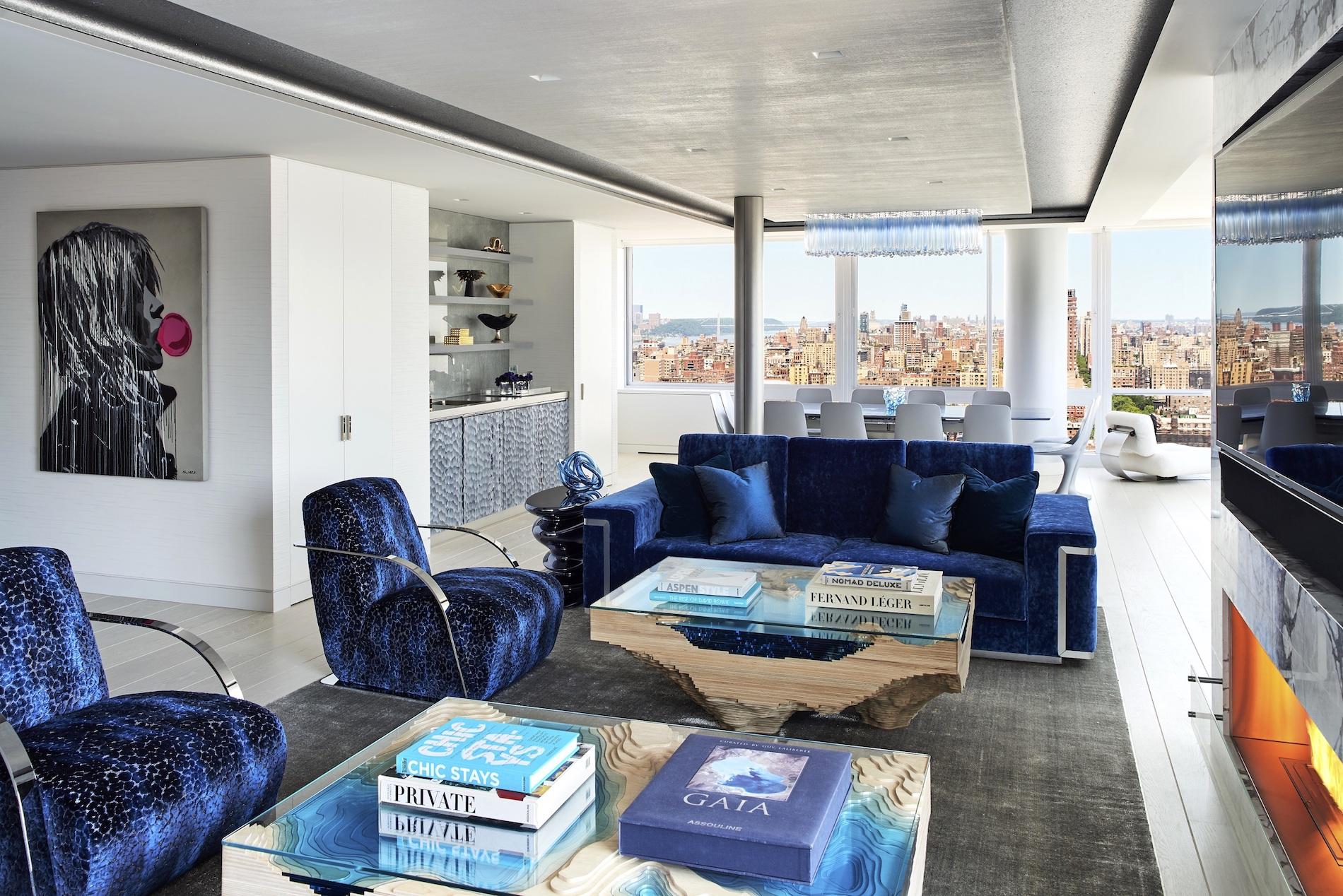 Built over three years by Tony Ingrao, a member of Architectural Digest's elite AD 100, the stunning 4,300sqft abode is combined from three separate flats and sits in the heart of New York City only steps away from Central Park.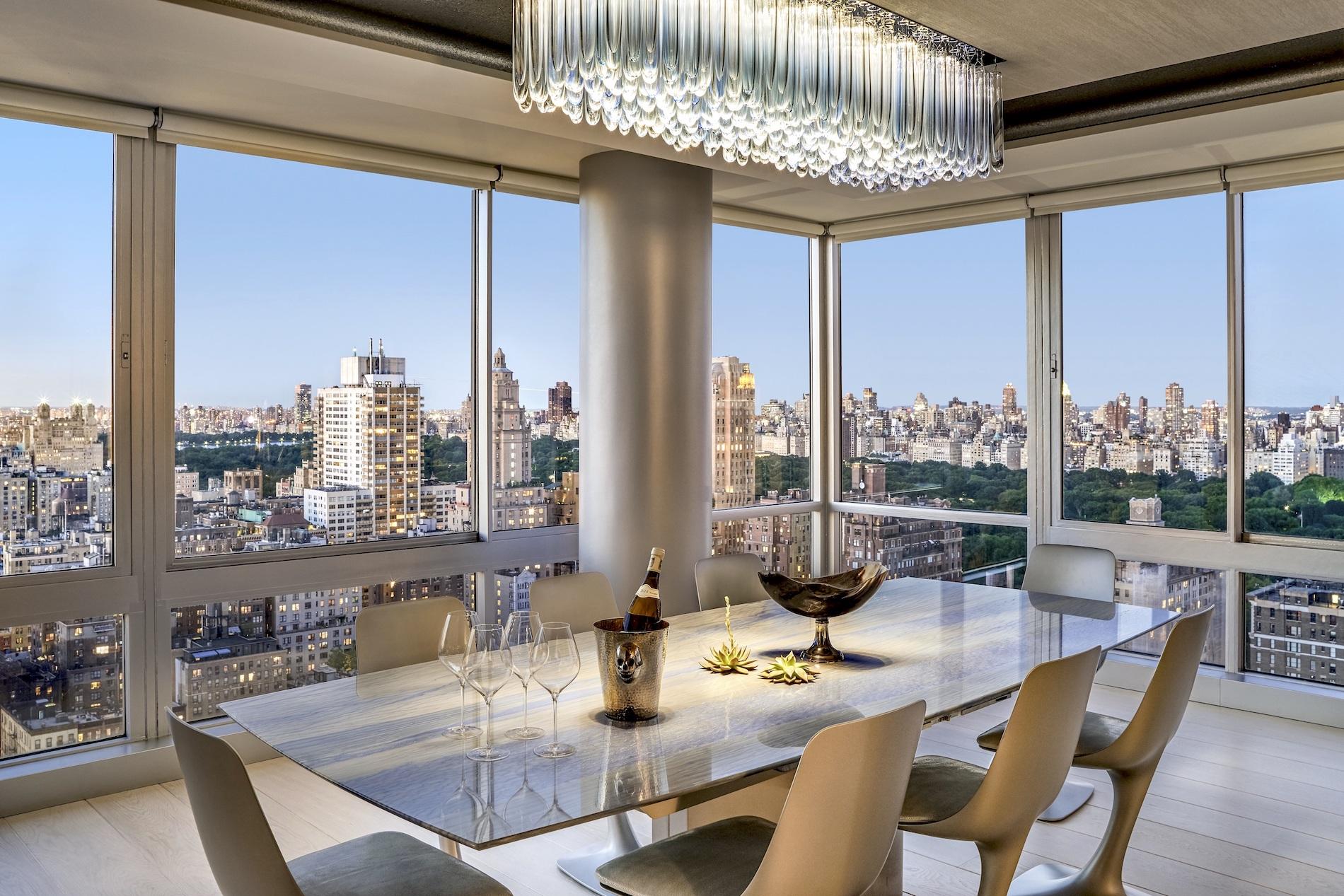 Panoramic views of the city's skyline and the park's iconic greenery are on view immediately upon entry into the dining room, which is framed by expansive walls of windows, instantly conjuring up a sense of calm. Abundant natural sunlight, thought to increase the brain's release of serotonin, has also been ensured to flood generously into the living areas and master en suite, as well as the streamlined open kitchen, through floor-to-ceiling windows.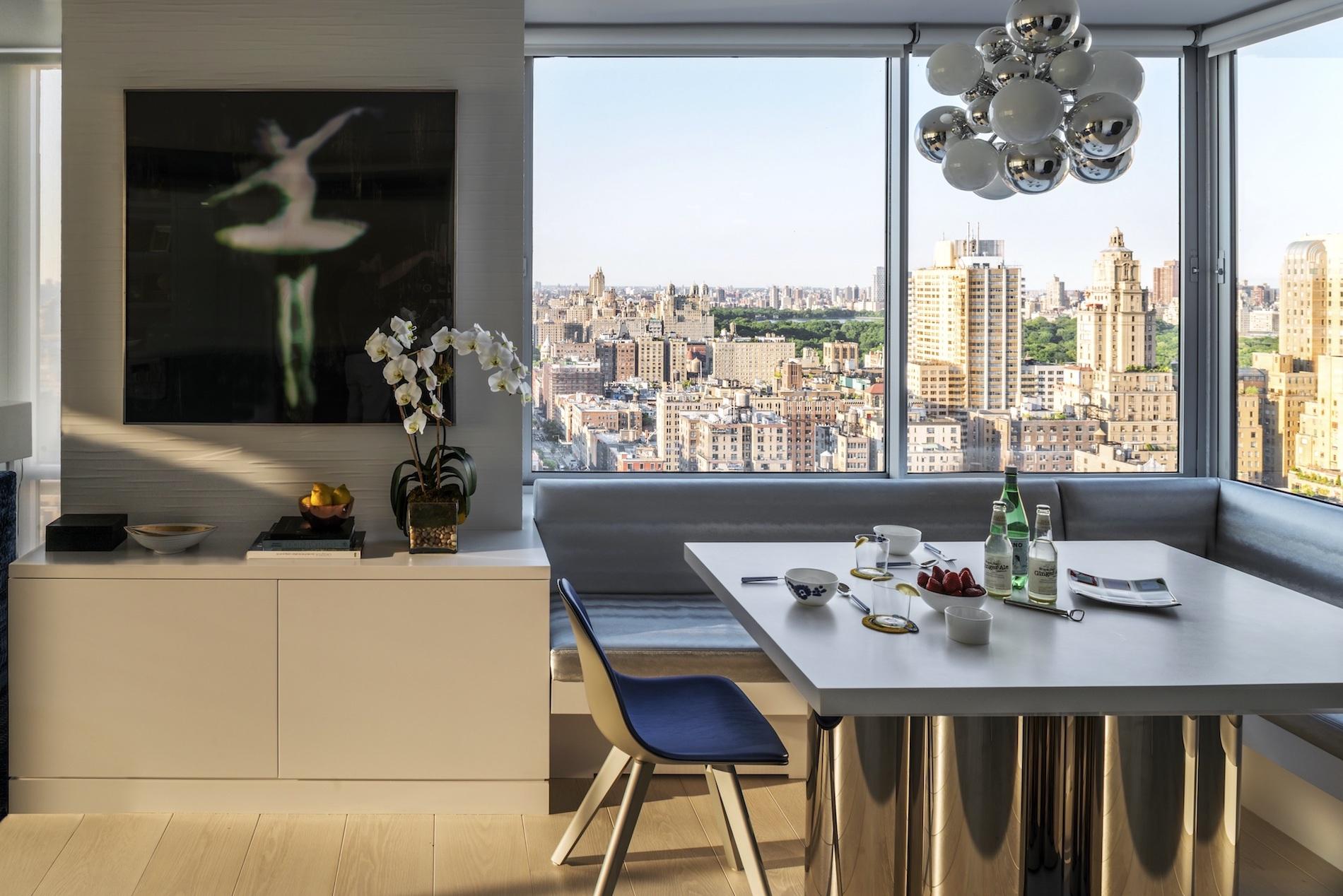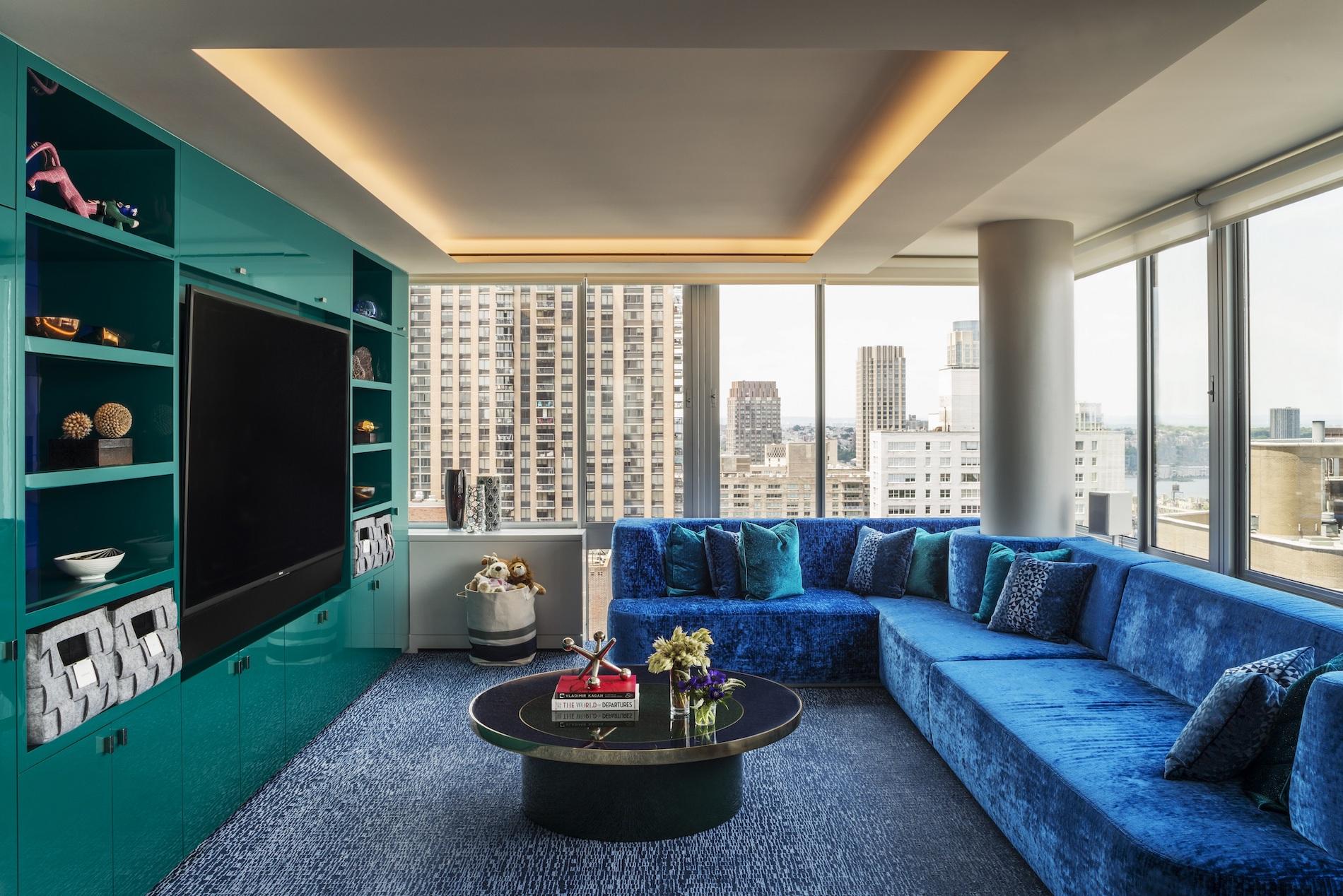 The question of how the four-bedroom home could best improve the wellbeing of its inhabitants set the foundation of Jessica and Jason's vision of the home, which is entirely hypo-allergenic with a whole-house humidification system built-in. It also features a Ketra lighting system, a technology that modulates spectrum of light and brightness – proven to affect mood – based on the circadian rhythm of the day.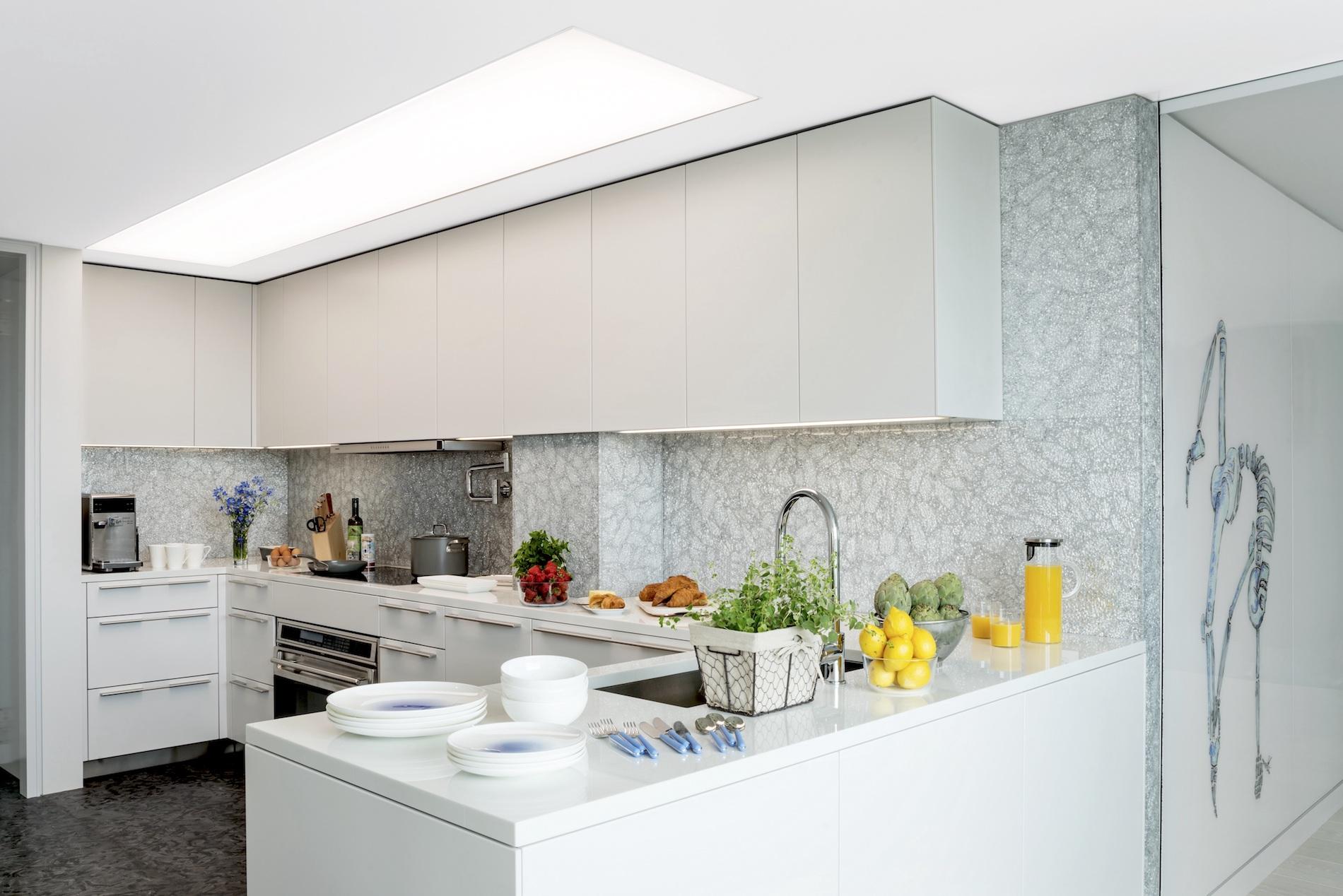 To many, the bathroom is a home's most sacred and private sanctuary, in which one can enjoy many quiet moments during an evening bath or morning cleanse. In this home, the bathroom is designed much like a spa. Framed by luxurious blue-grey marble, it features a spacious walk-in steam shower, soothing lighting, heated floors and towel racks. An advanced triple-osmosis water-filtration system allows for pure showers and baths.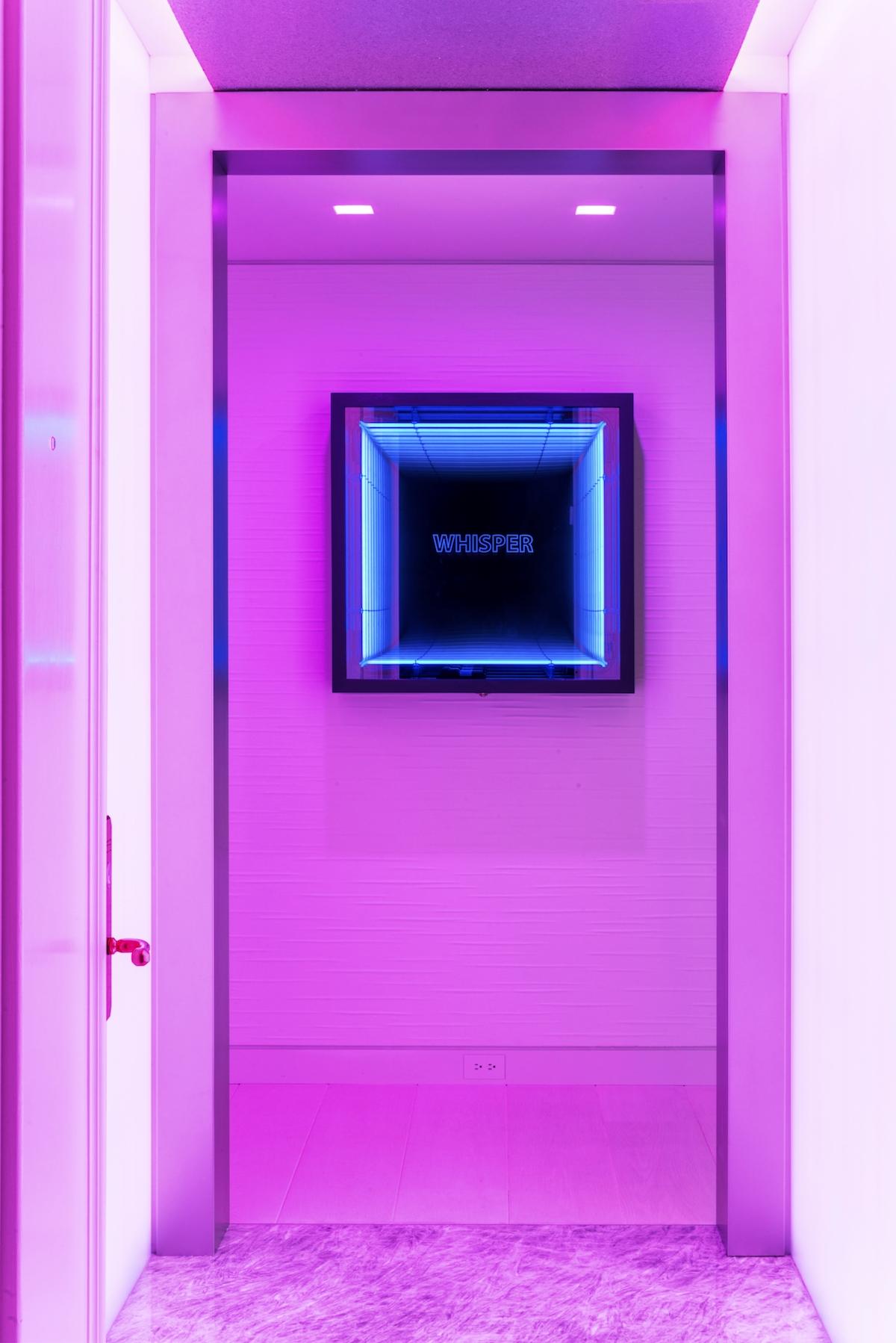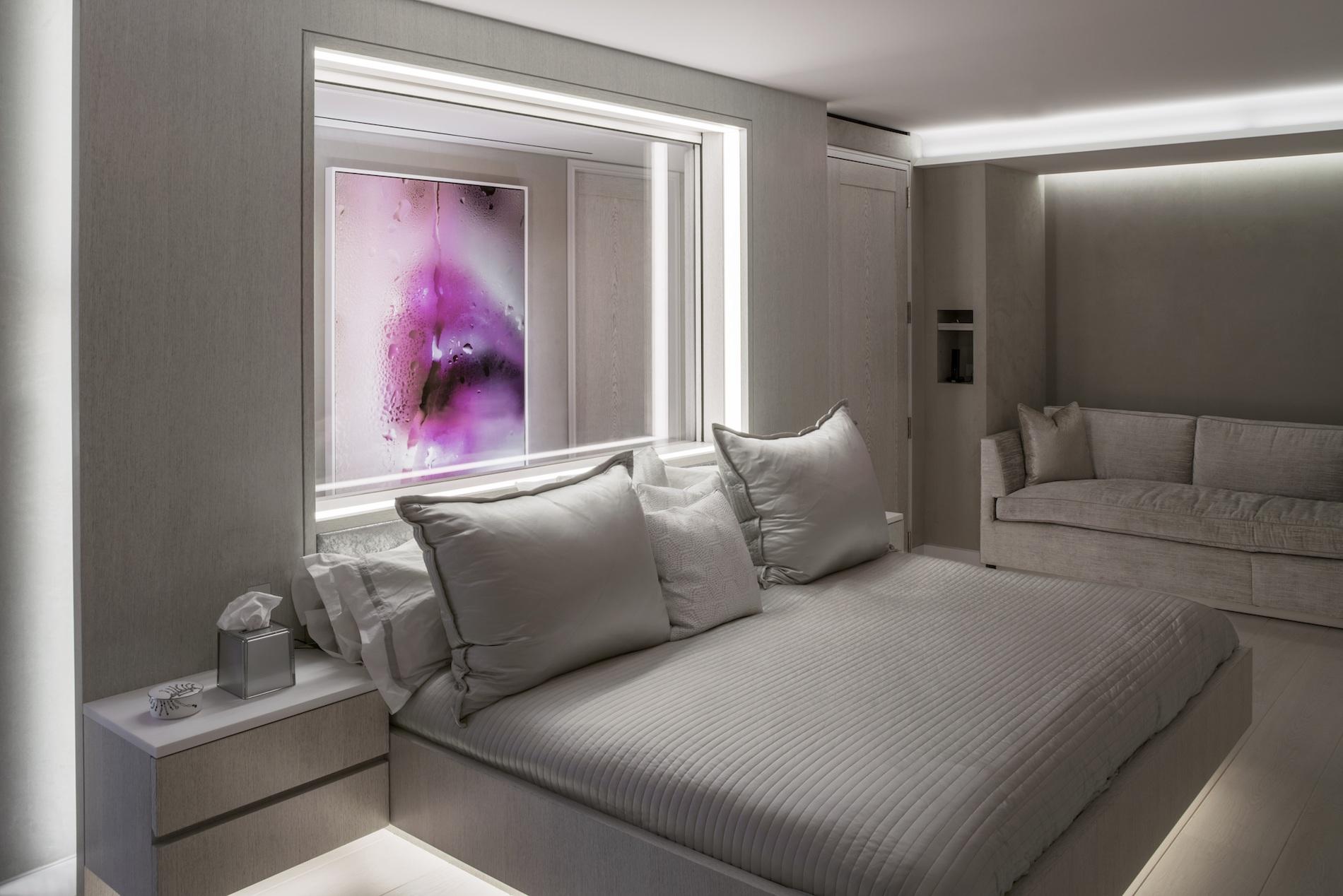 A designated yoga studio sits nearby, perfect for a rejuvenating morning session, as does a relaxing sauna and a well-equipped gym.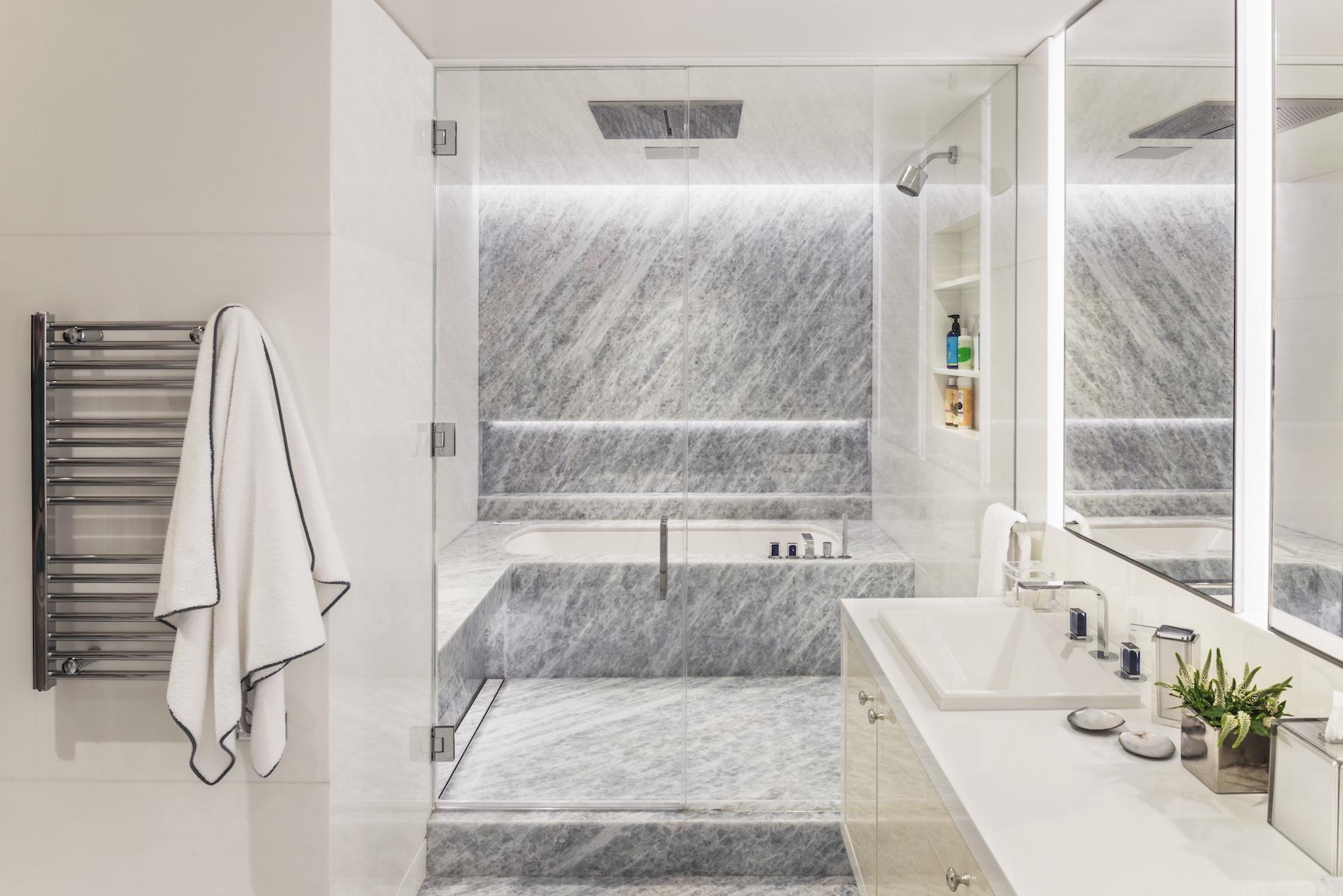 Facilities aside, the owners' health-consciousness extends to the very materials that are being used within the space. Each is carefully vetted to ensure its minimal effect on the environment. Think non-toxic paints and sycamore, white oak wood and caleidolegno – woods that are sourced from safe origins to avoid industrial processing and chemical treatments.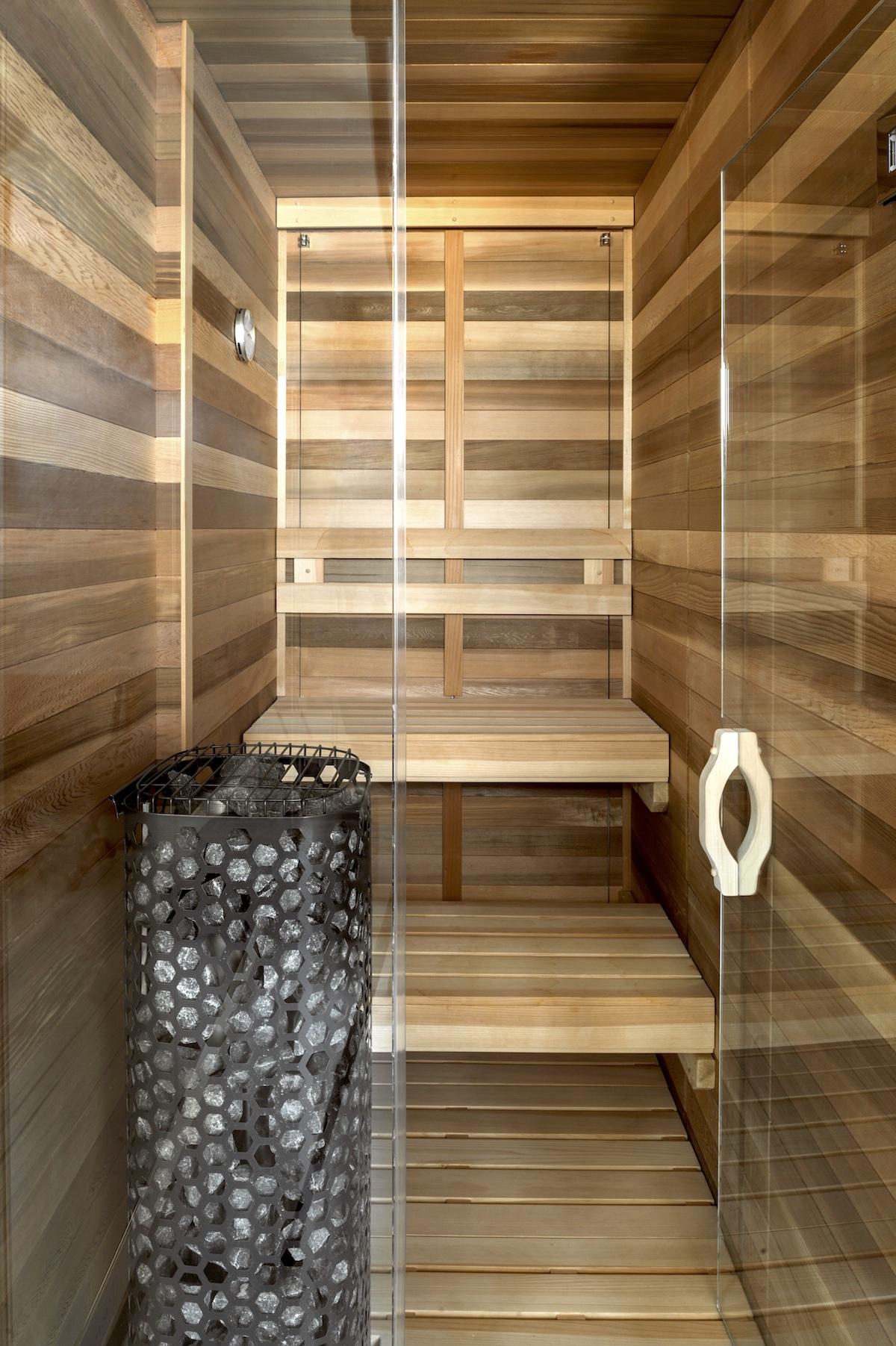 An overall opulent design scheme replete with eye-popping furniture pieces and carefully curated contemporary art add a youthful, energetic vibe to the home.
The sale is handled by Sotheby's International Realty.
See also: Editors' Picks: 4 New Must-Have Products For Your Home This Week