Plush seats, stylish décor, iconic locations and an energising buzz of people coming and going – these are just some of the reasons why hotel lobbies are quickly becoming the modern-day office of choice for many digital nomads and travellers alike.
And now, the latest design project by international studio Hassell has taken this concept to the next level with a luxurious workspace that is actually built inside a hotel – one of Asia's grandest ones, at that.
The Great Room, the co-working space brand founded by Singaporean entrepreneur and architect Jaelle Ang, has unveiled a brand new 15,000sqft space located within Raffles Arcade at the Raffles Hotel Singapore, one of the region's most storied architecture since 1887 which reopened in August this year after a two-year restoration.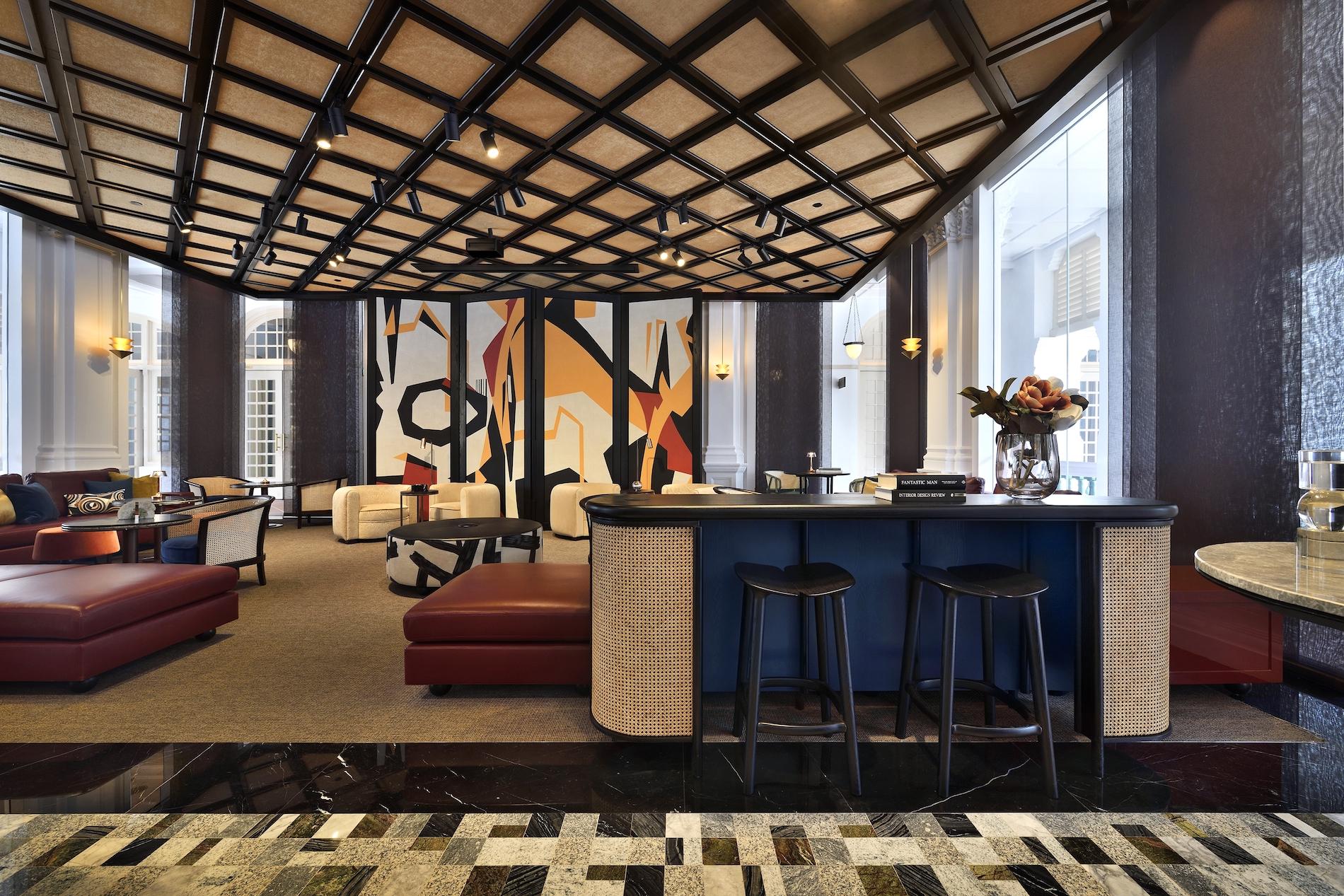 Unlike the brand's other properties, including an outpost in Hong Kong also designed by Hassell, this newest edition swaps contemporary chic for charming age-old glamour.
"The Great Room at The Raffles Hotel Singapore differs significantly to the other locations," says Mathew Shang, Hassell's principal and lead designer, about the design vision heavily rooted in the hotel's 20th-century history as well as the vibrant figures who have called this home.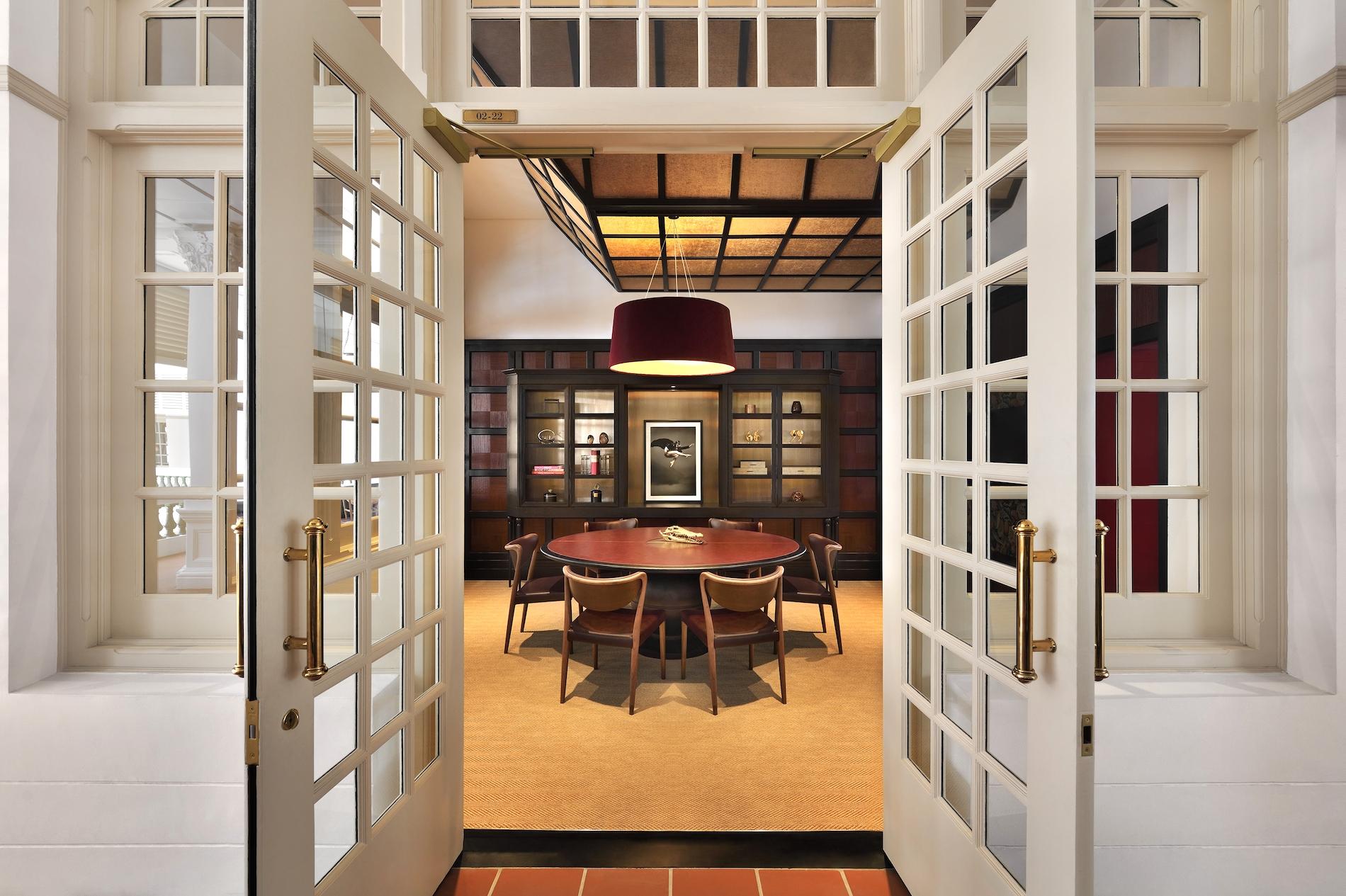 Featuring expansive windows through which sunlight flood into the high-ceilinged interiors, the colonial complex has been designed into pockets of fully flexible, highly collaborative spaces such as a studio, work hall, outdoor terrace, studies, ateliers and private phone booths, plus a bar and pantry, to satisfy various working styles and needs throughout the day.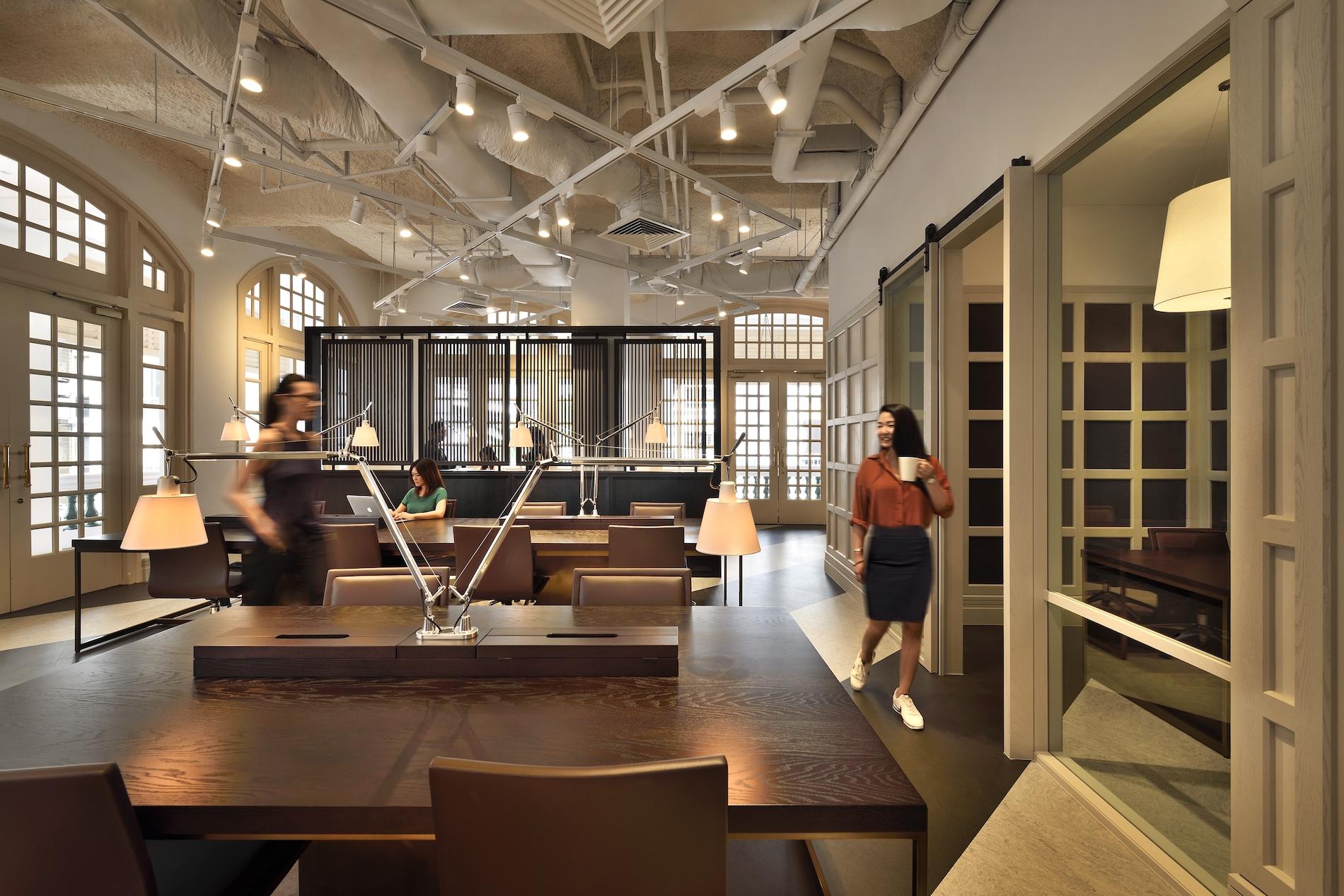 A neutral-hued palette of creams, whites and light browns dominates the interiors, allowing for accents such as dark wood beam ceilings, elegant leather furnishing and other bold design details to stand out, from the luxurious threshold mosaic of finely cut remnant green marbles and granite that takes pride of place in the social centre Great Room, to the striking 1930s theatrical hand-painted canvas screen in the nearby Drawing Room.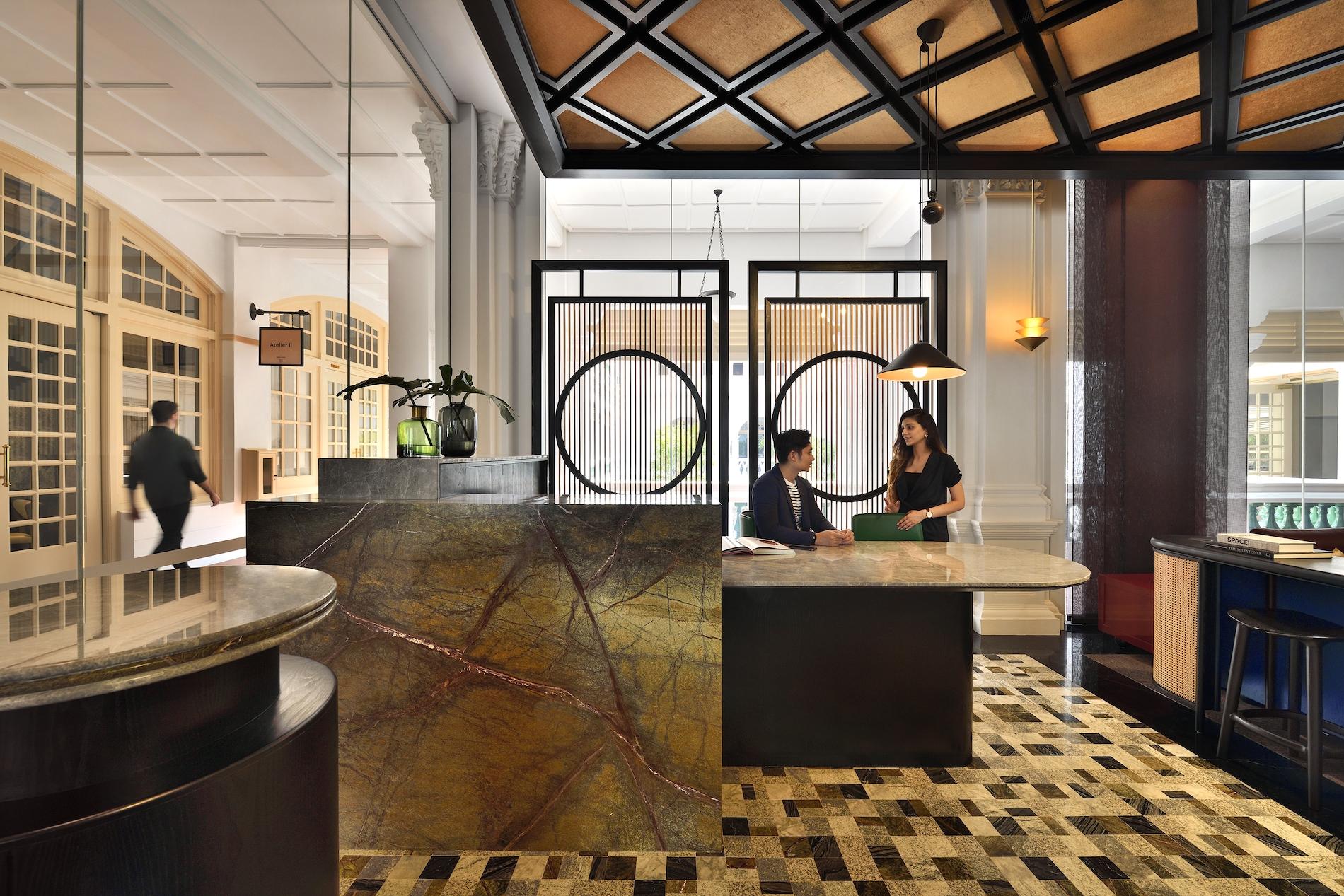 "The heritage architecture dictates that a group of individual rooms are surrounded by open-air verandas, creating a unique work environment," adds Mathew of the layout. Many artists can certainly attest to nature's role in inspiring creativity, and one highlight of the space is its seamless indoor-outdoor integration seen in the abundant verdant courtyards which provide workers with a rejuvenating lush tropical backdrop.
To tour more of The Great Room within Raffles Hotel Singapore, scroll through the gallery below (photography by EK Yap):