A charming three-storey house designed to fulfil the owner's desire to connect with nature.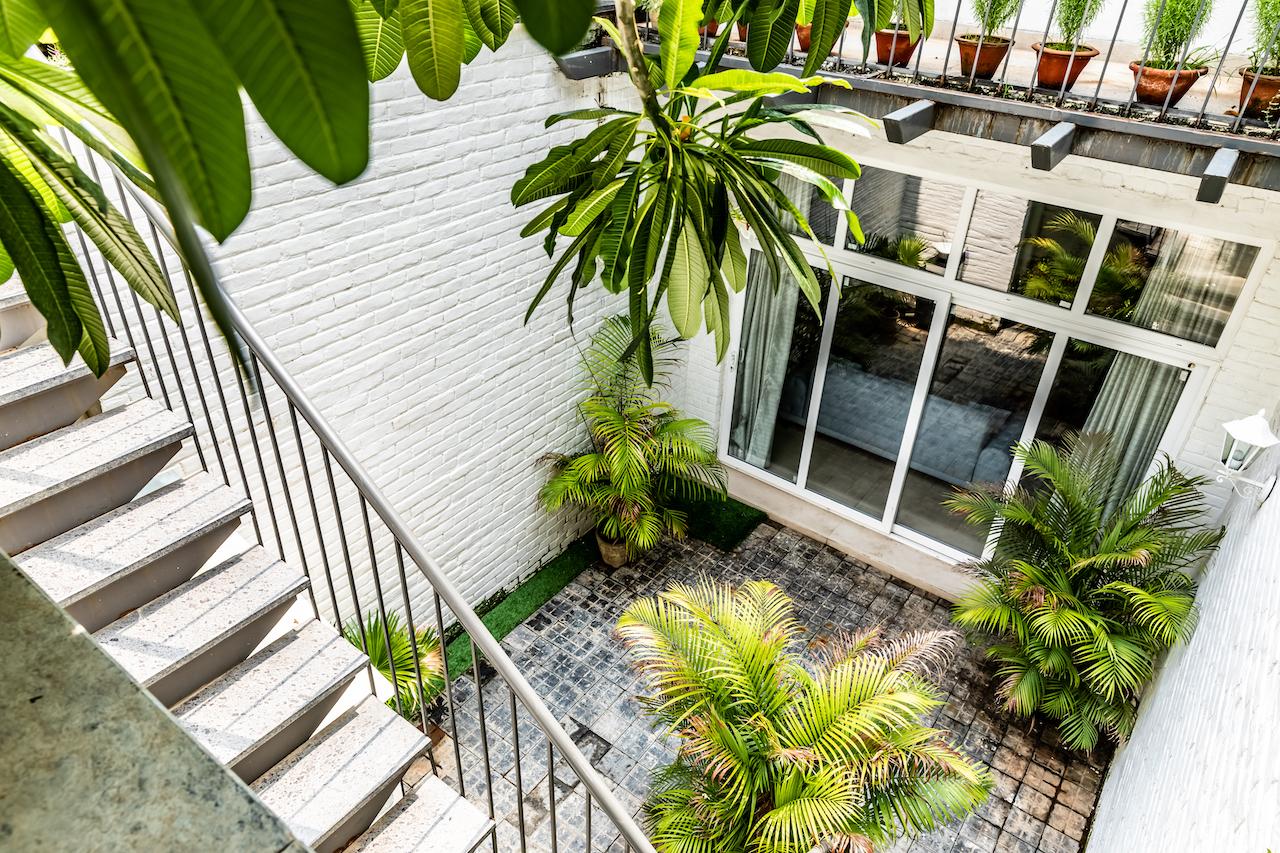 A design that is contextual instantly lends the built structure a unique character that responds to the unique site conditions. Such is the case with this small family home titled Ansal Villas and nestled between sprawling farmhouses in Chattarpur, New Delhi.
Taking into consideration the context as well the site constraints, the house is firmly rooted in its surroundings, while adhering to the client brief of designing "a house that is surrounded by a green footprint". Home to a family of four, the house is precisely positioned to divide the plot into an entrance court and a private lawn.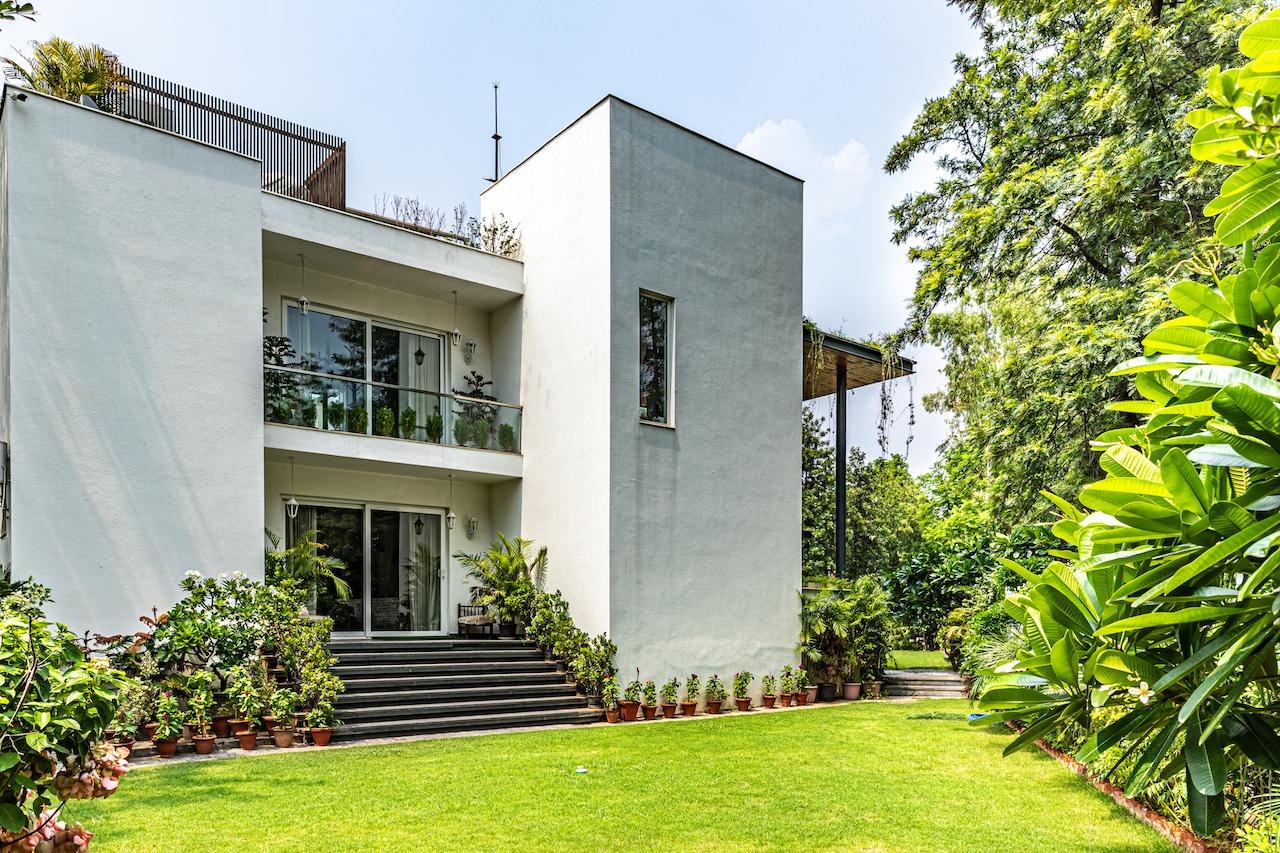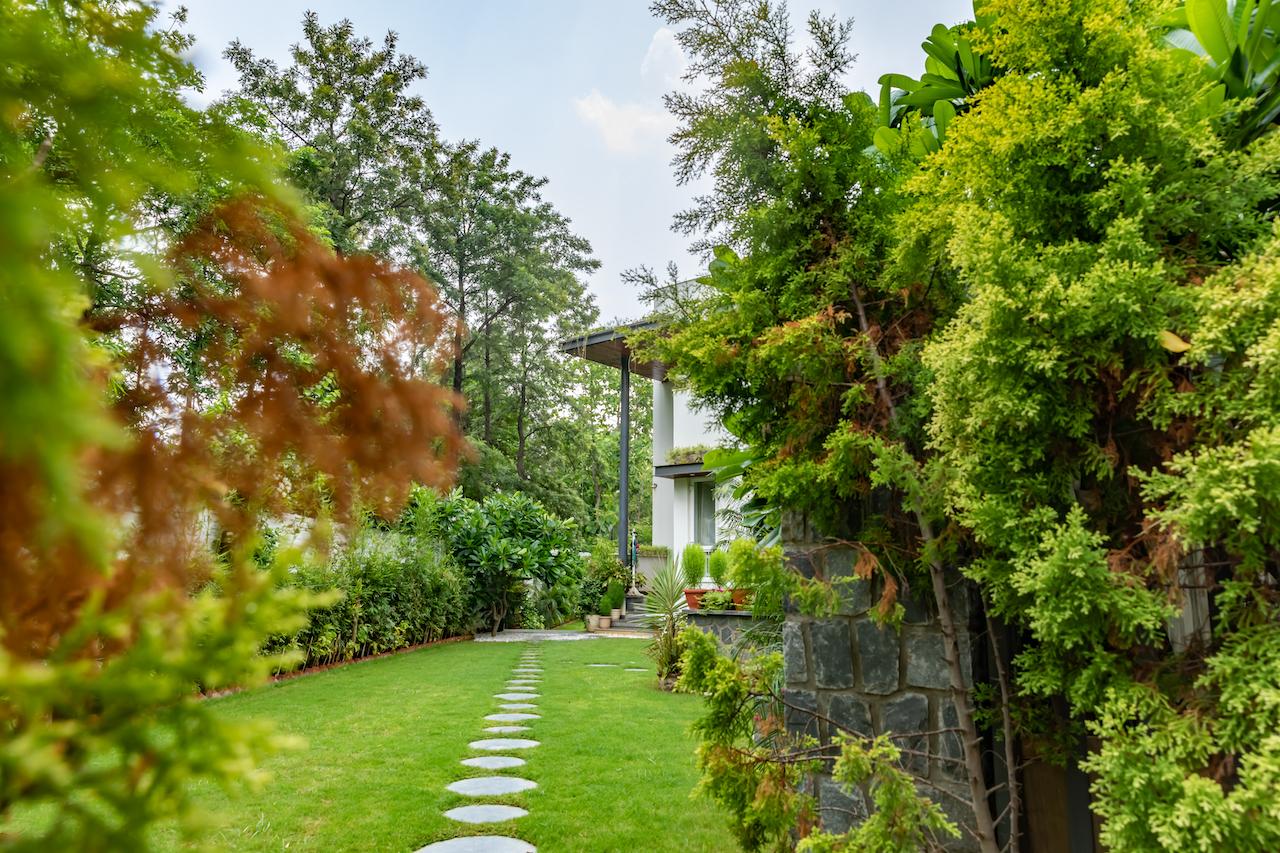 A visit to the property is like strolling around in a park. The entrance, paved with concrete, leads one to the entertainment area in the basement that can be accessed by an external staircase, where the formal area of the house is located. As one proceeds, further along, a few steps transition uninhibitedly into an entrance foyer, a double-height space finished with steel and wood.
The spaces are planned according to the Vaastu requirements set by the owners. Meaning "home" in Sanskrit, Vaastu denotes a science of arranging the five elements: earth, water, fire, air and sky in complete harmony.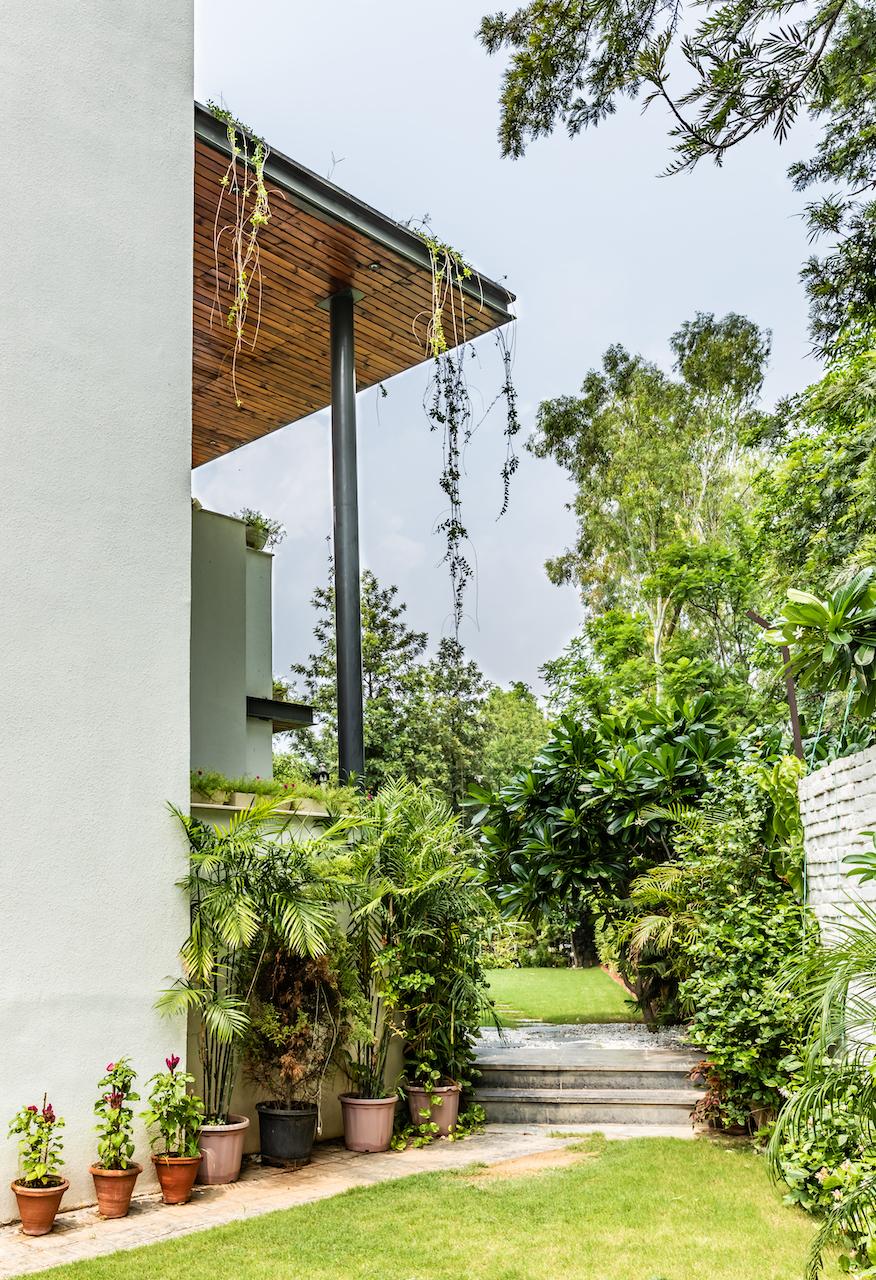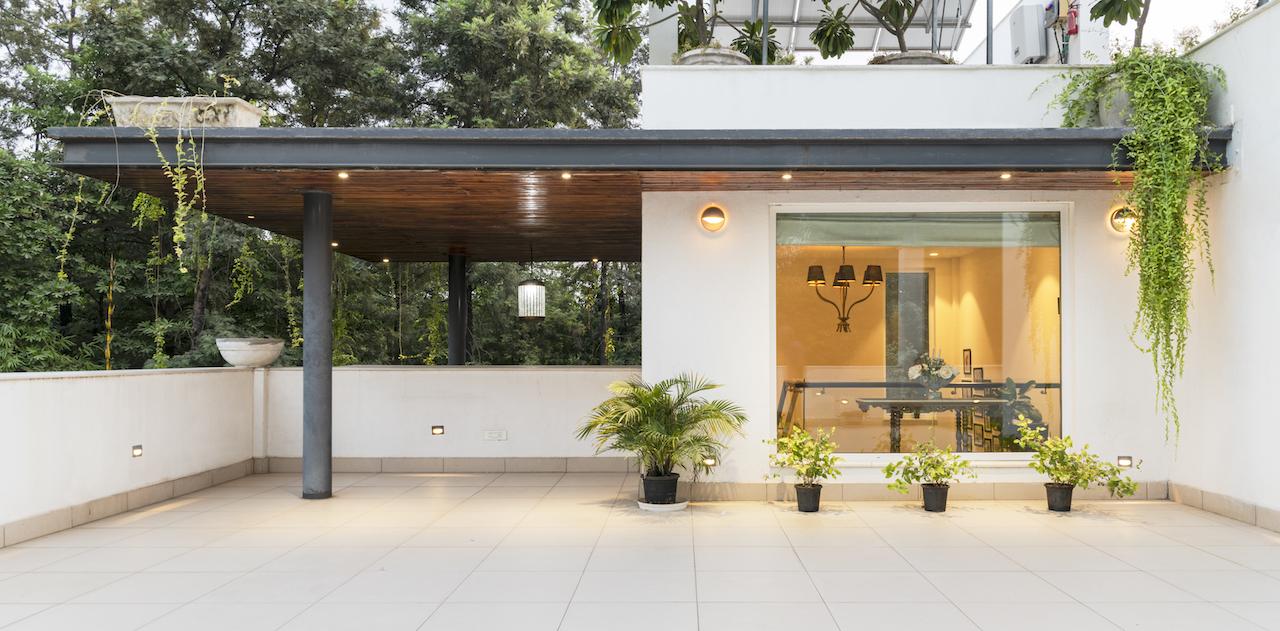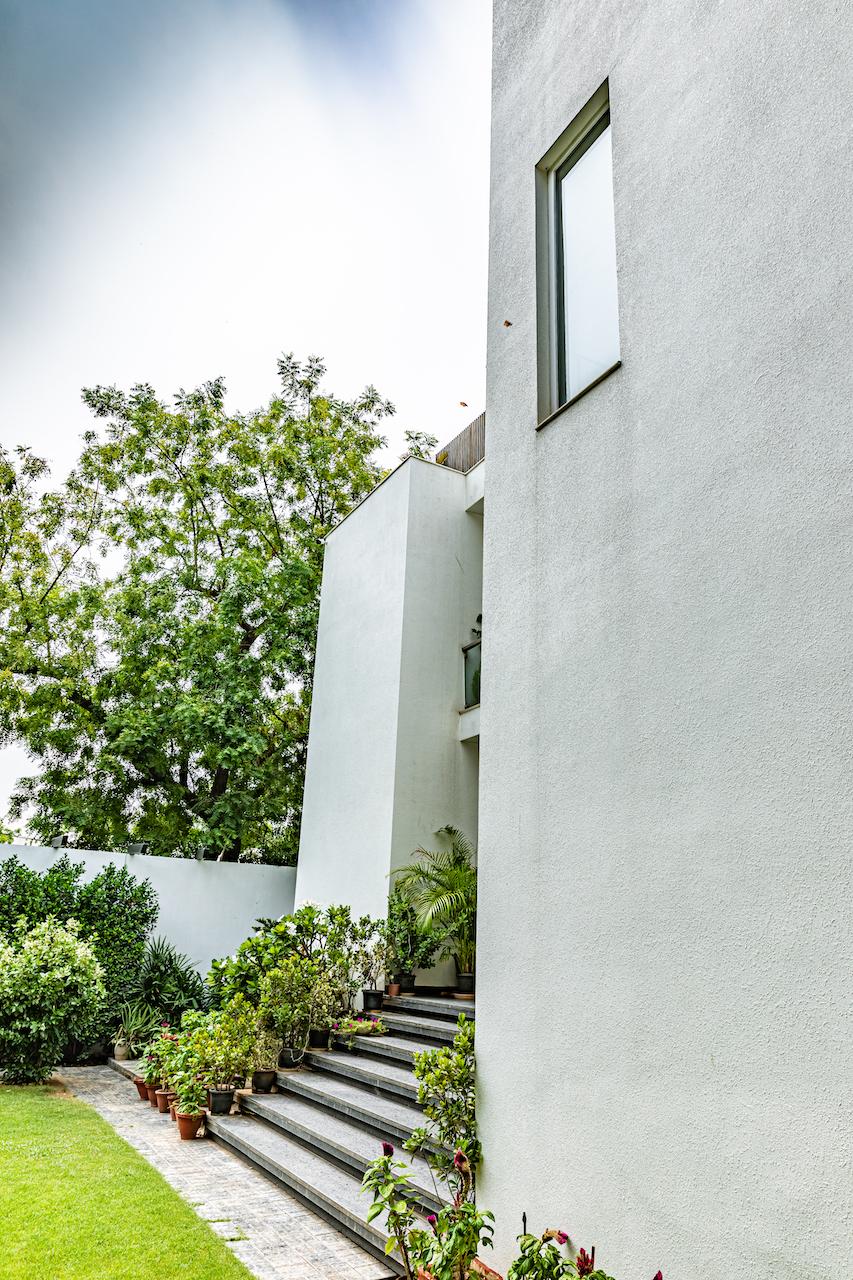 The double-height staircase lobby-cum-lounge seamlessly connects to the dining room that subsequently opens up into amphitheatre-style steps that lead to the private lawn of the house. Greenery and stone finish rule the serene and soothing backyard with a small outdoor seating arrangement.
Inside, the dining room is an expansive space overlooking the serene garden. To the right, the lounge room connects with the guest bedrooms, adjacent to which lies the other bedroom. The first floor houses the master bedroom with a terrace wrapping around it, allowing for future expansion.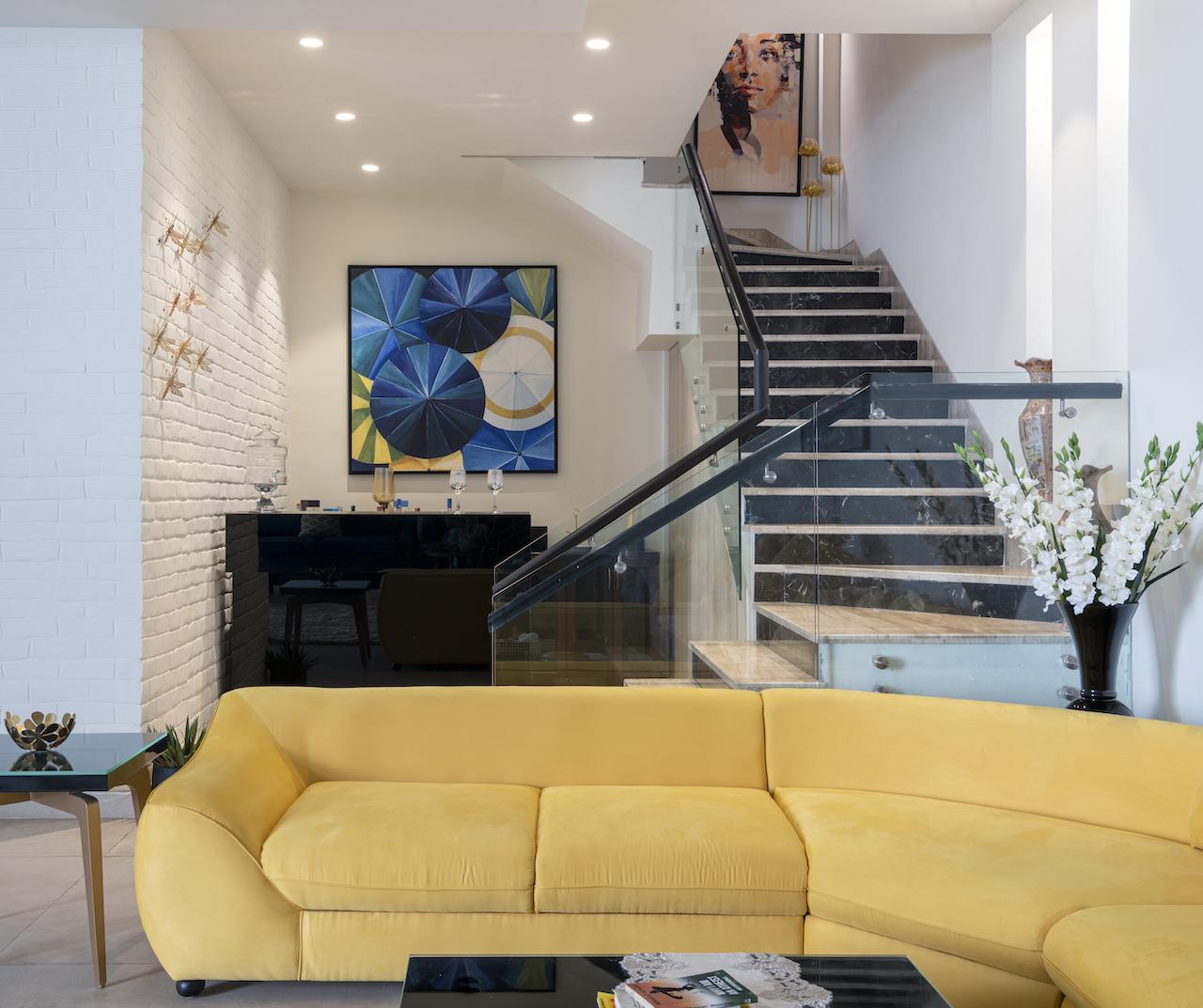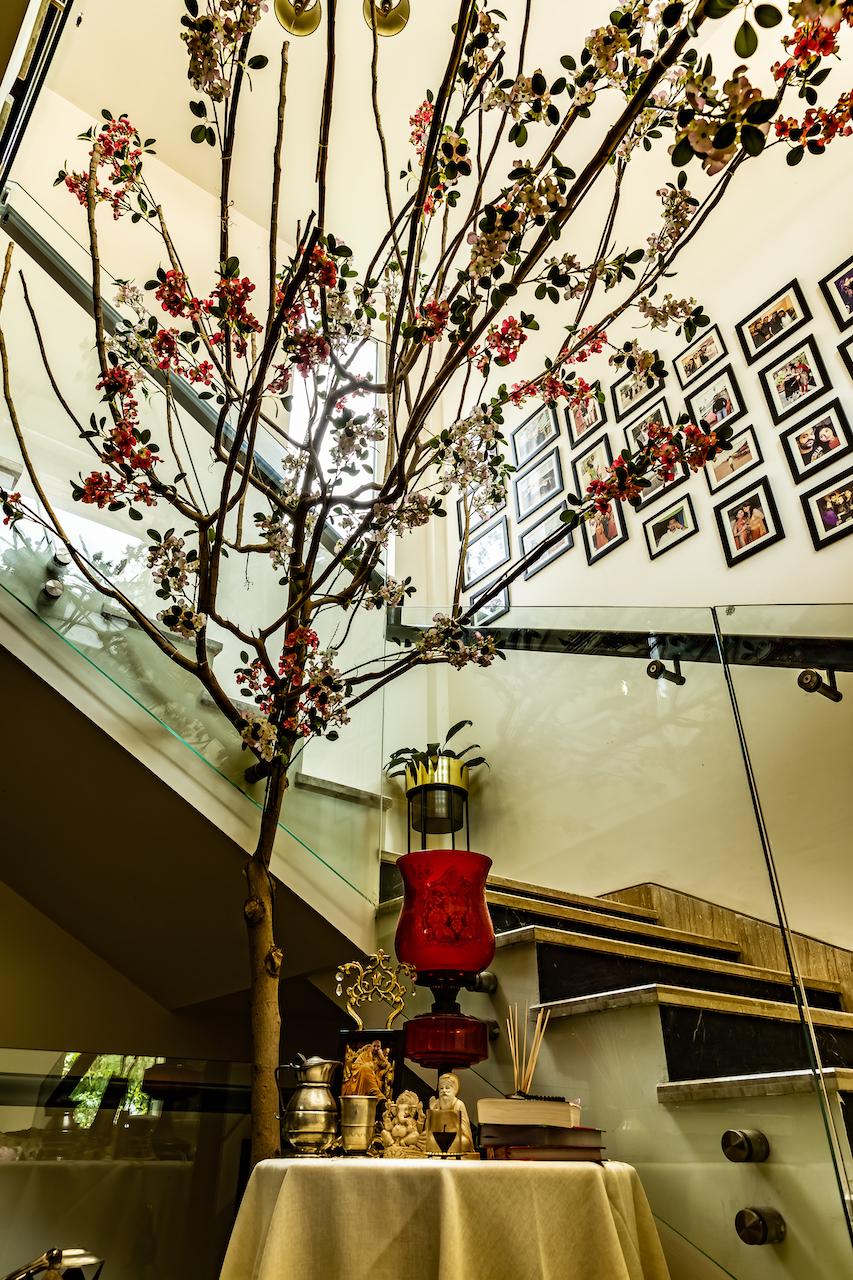 The material palette is kept minimal under a reasonably tight budget, which explains the pared-back aesthetic of the house. Externally, the structure is treated with simple white external paint, stone finish and green pockets. Internally, the openness of the house and simple finishes offer a sedate and modern look.
A house that proves minimalism, green vistas and white hues are all you need to design a timeless abode, this charming modern farmhouse is a perfect getaway from the buzzing city life.