Studio Lotus designs a weekend retreat for a family looking to host friends and families away from the bustling city.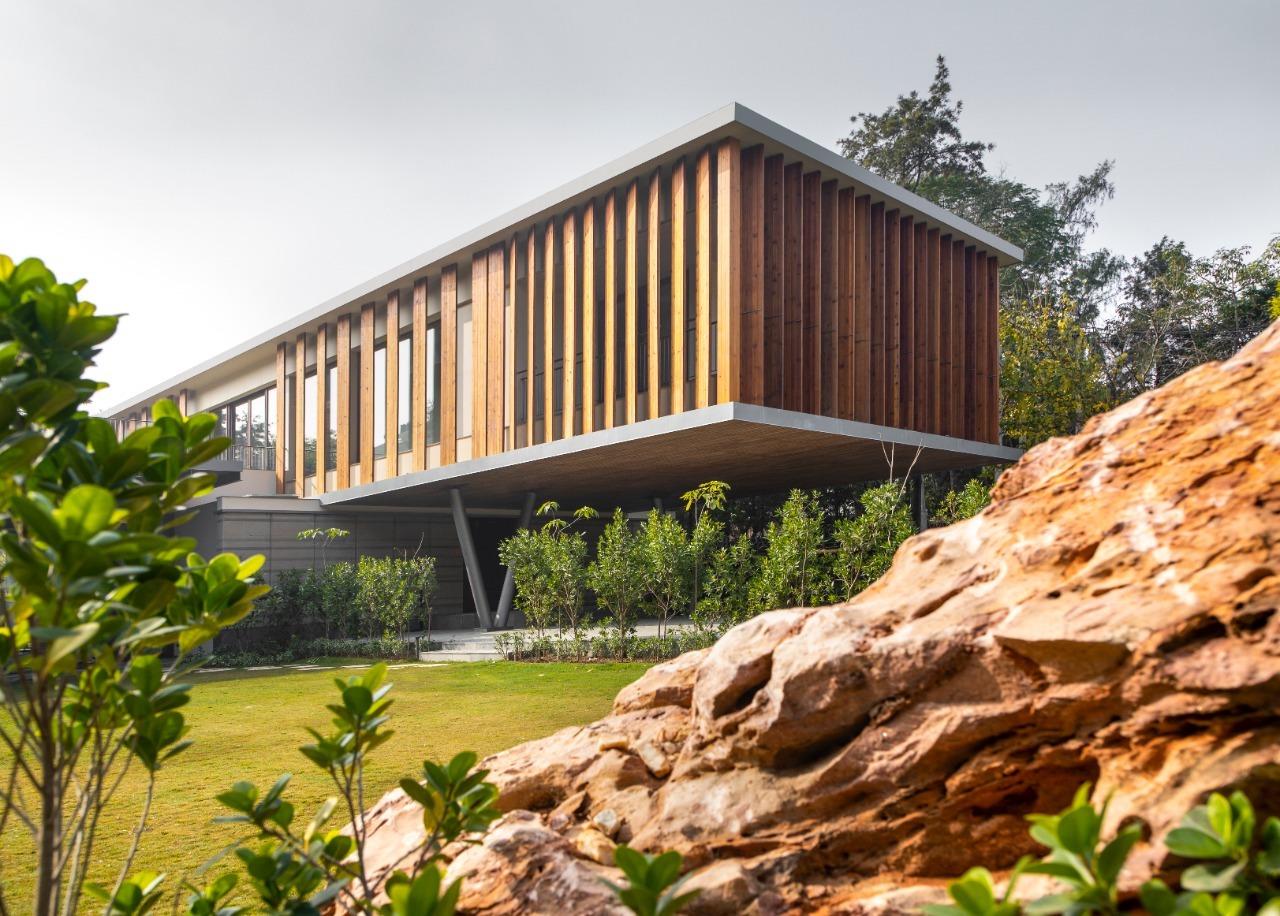 Recently city dwellers in India are flocking to the quieter suburbs in droves to spend their weekends away from the maddening crowds, jam-packed streets and air pollution of the city centre. Spreading across a two-acre plot in suburban New Delhi, this house is the sanctuary of a family looking to host friends and relative in the embrace of nature. A canvas reflecting the homeowner's eclectic aesthetic, it promotes a nature-inspired living experience through the use of locally sourced materials, hand-crafted décor elements and a range of design details.
The design team creates a landscaped zone with multiple recreational functions along an existing 15-metre-high compound wall that serves as a buffer and an extension of the living area. To let in the southern sun and bring the outdoors in, the design team scoops out a winter court, opening the living room to the landscape.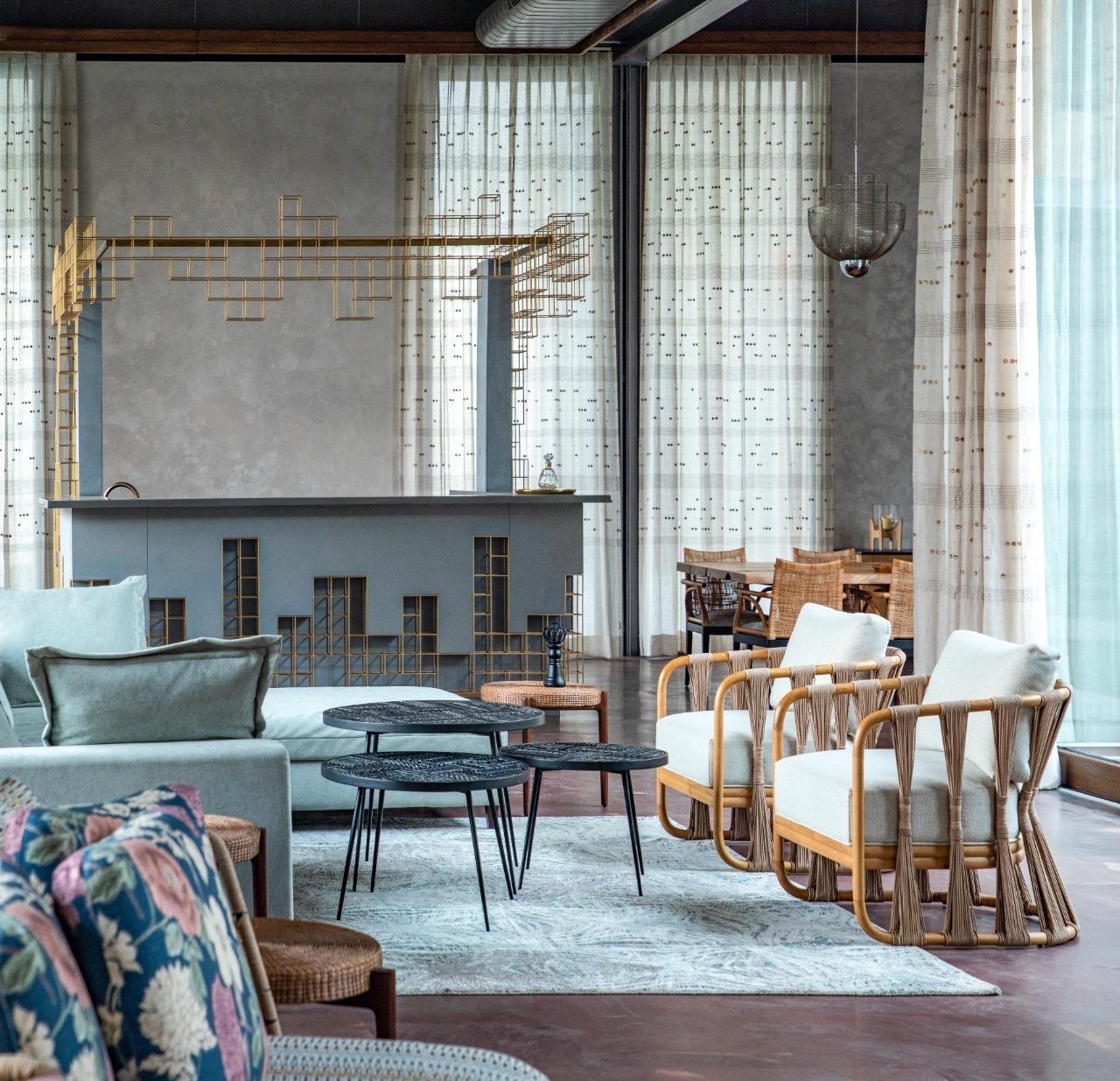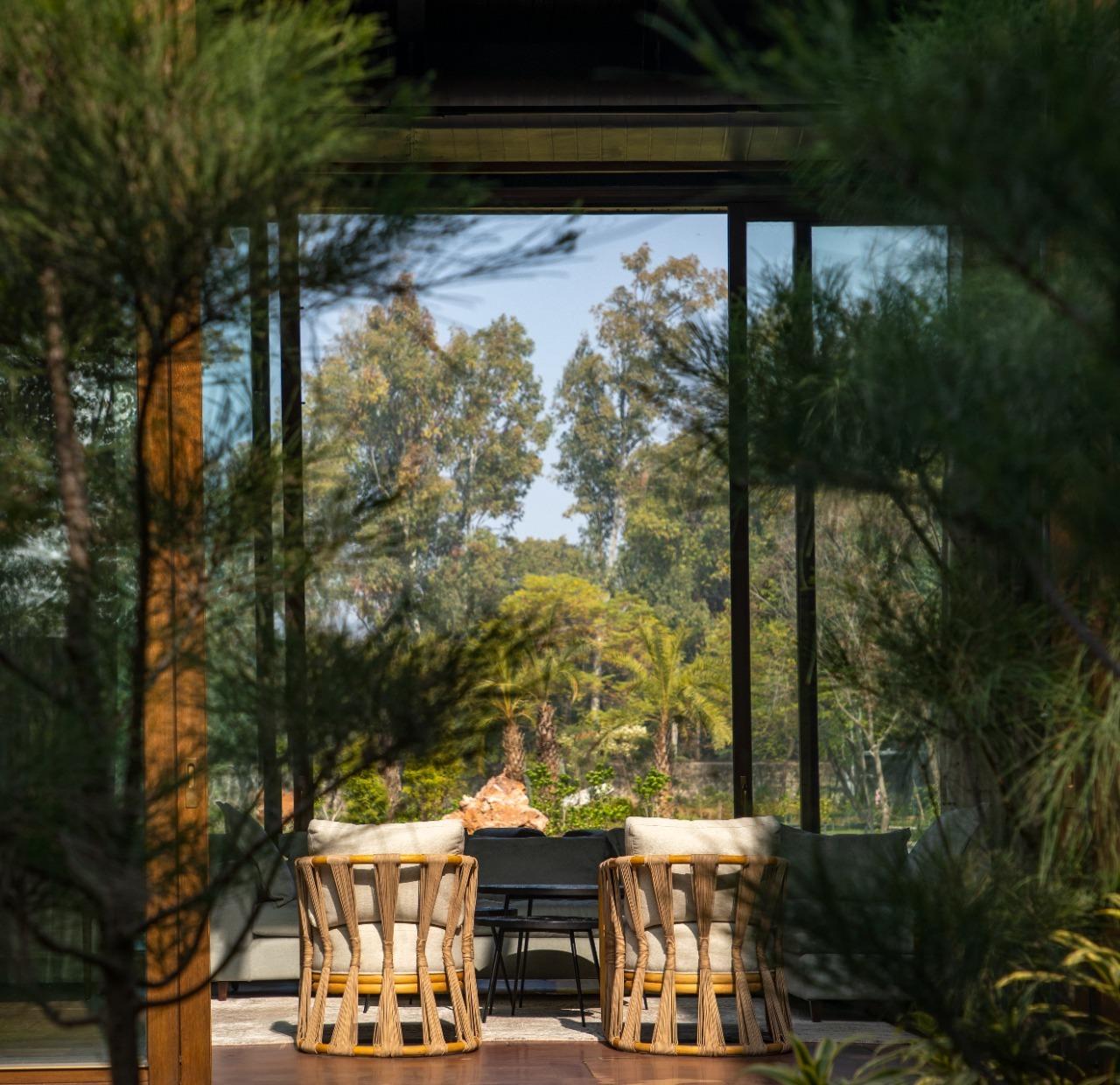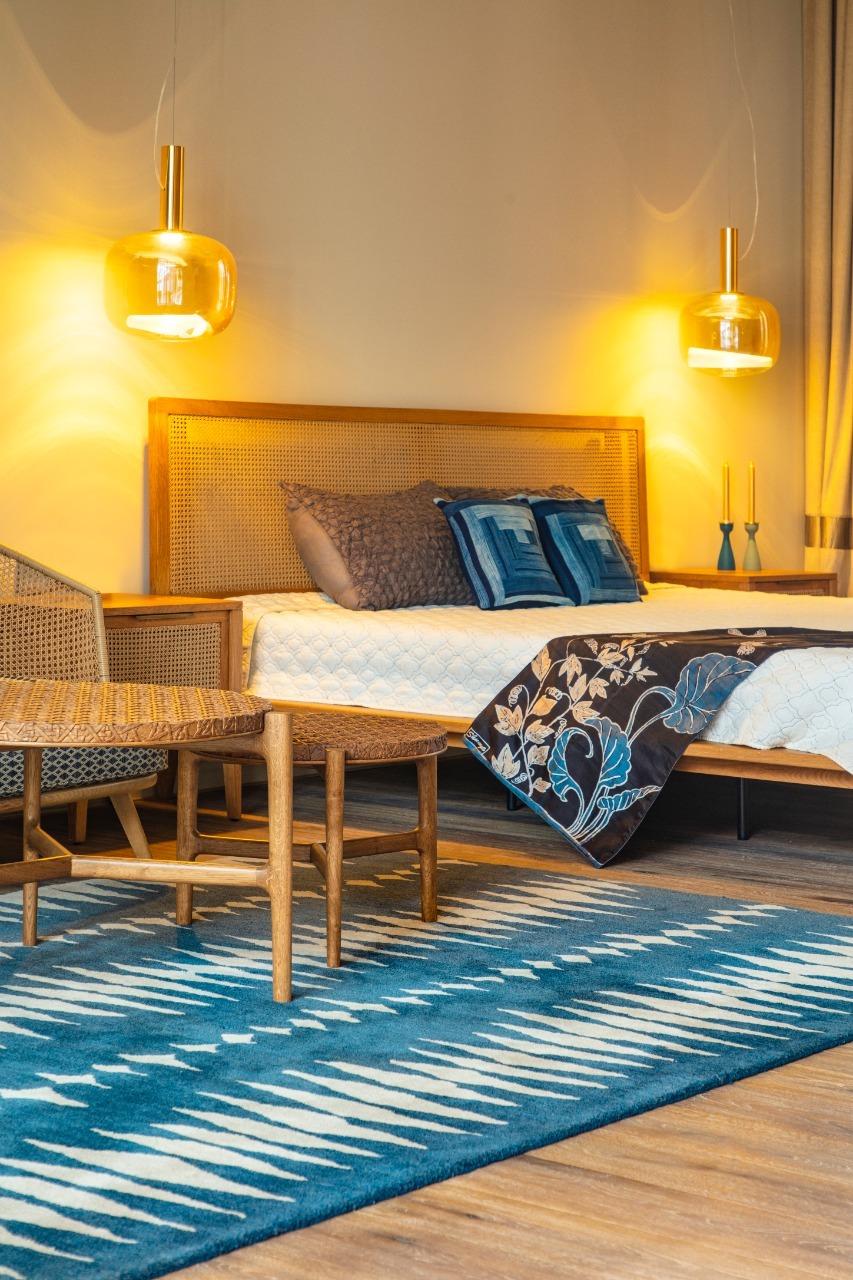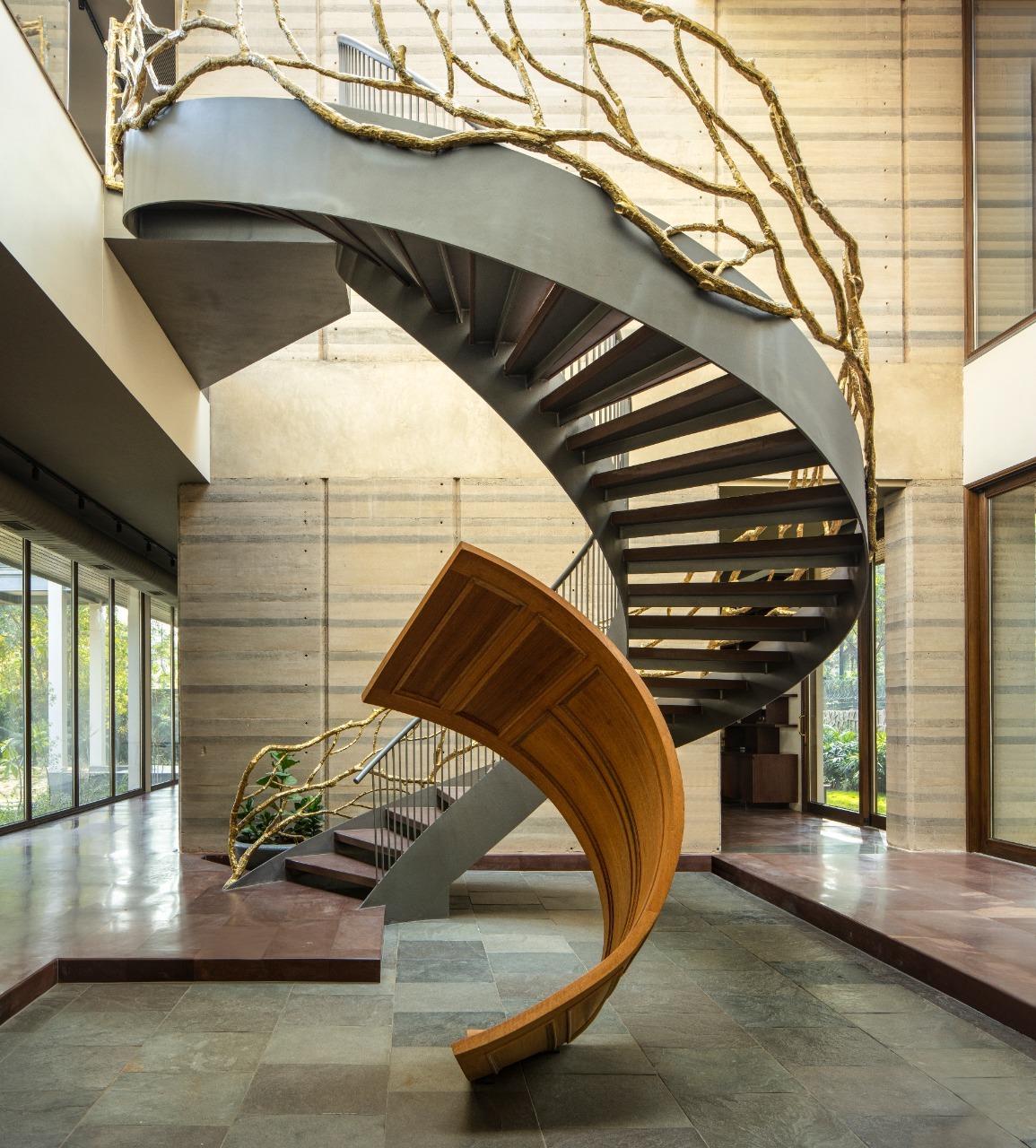 The entryway features a double-height court within which sits a winding staircase that establishes a visual and spatial connection between the shared and the private spaces. Its brass railing emulates twigs and branches of the nearby trees, injecting the area with a sculptural presence. The space invites guests to observe objects, artefacts, murals and art pieces.
The living area is designed in the form of a pavilion, featuring panoramic glazing that ensures the interiors remain day-lit throughout. Like a work of art, a Jenga-inspired bar serves as the node between the living and dining areas. Beyond, the dining area extends into the kitchen and utility spaces. The combination of metal, timber and stone deck out the private spaces and find their unique expression in the bedrooms and the baths.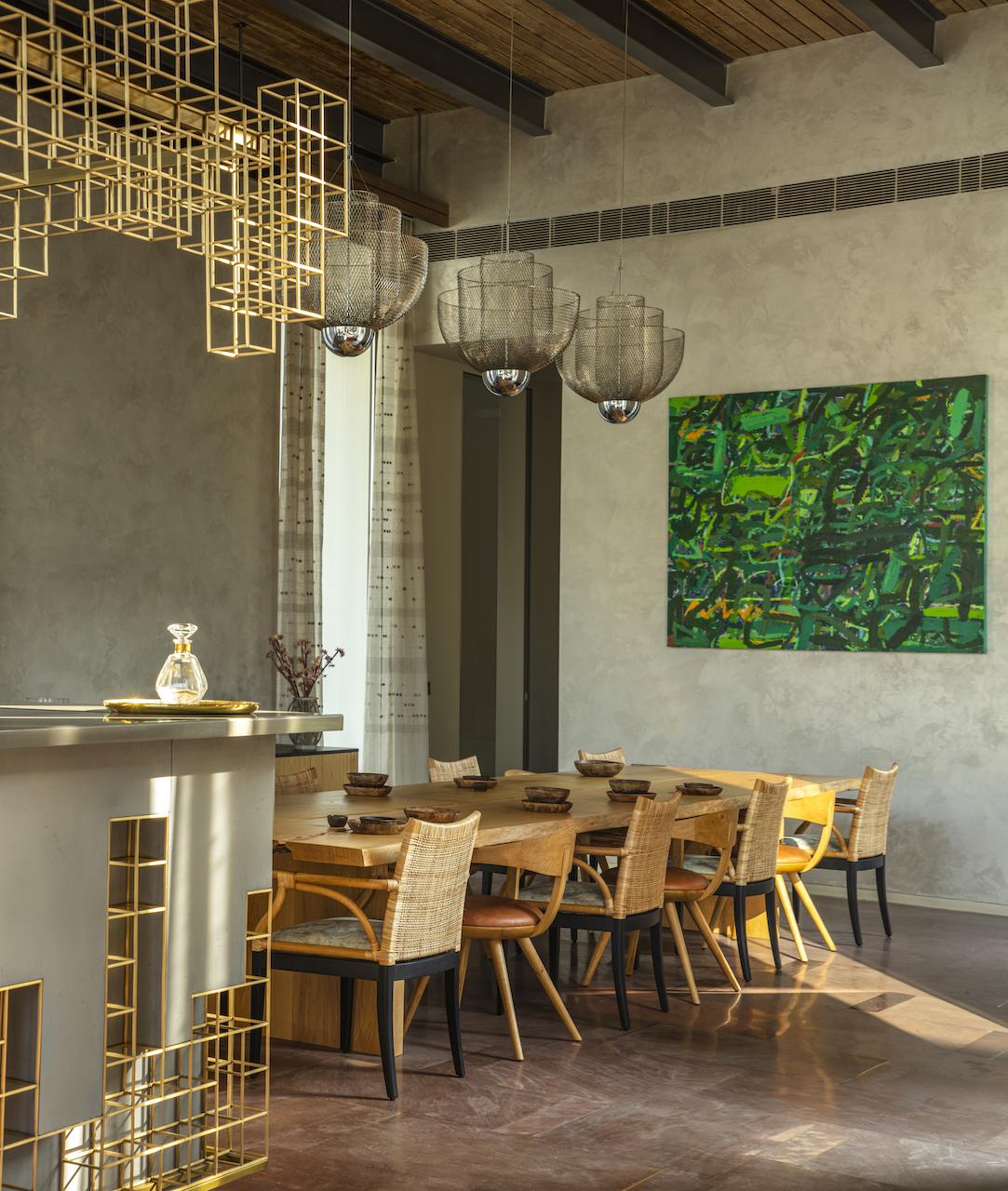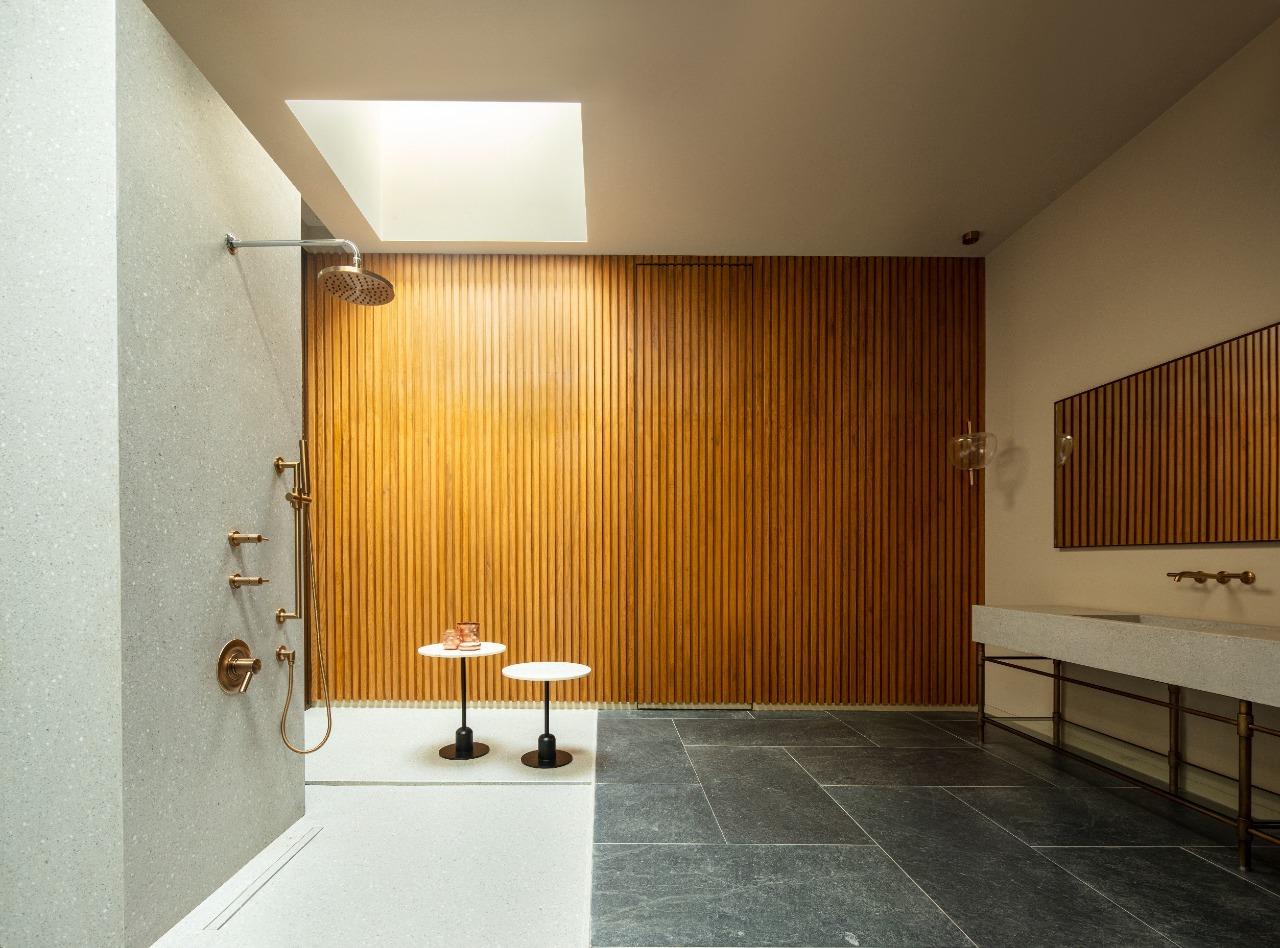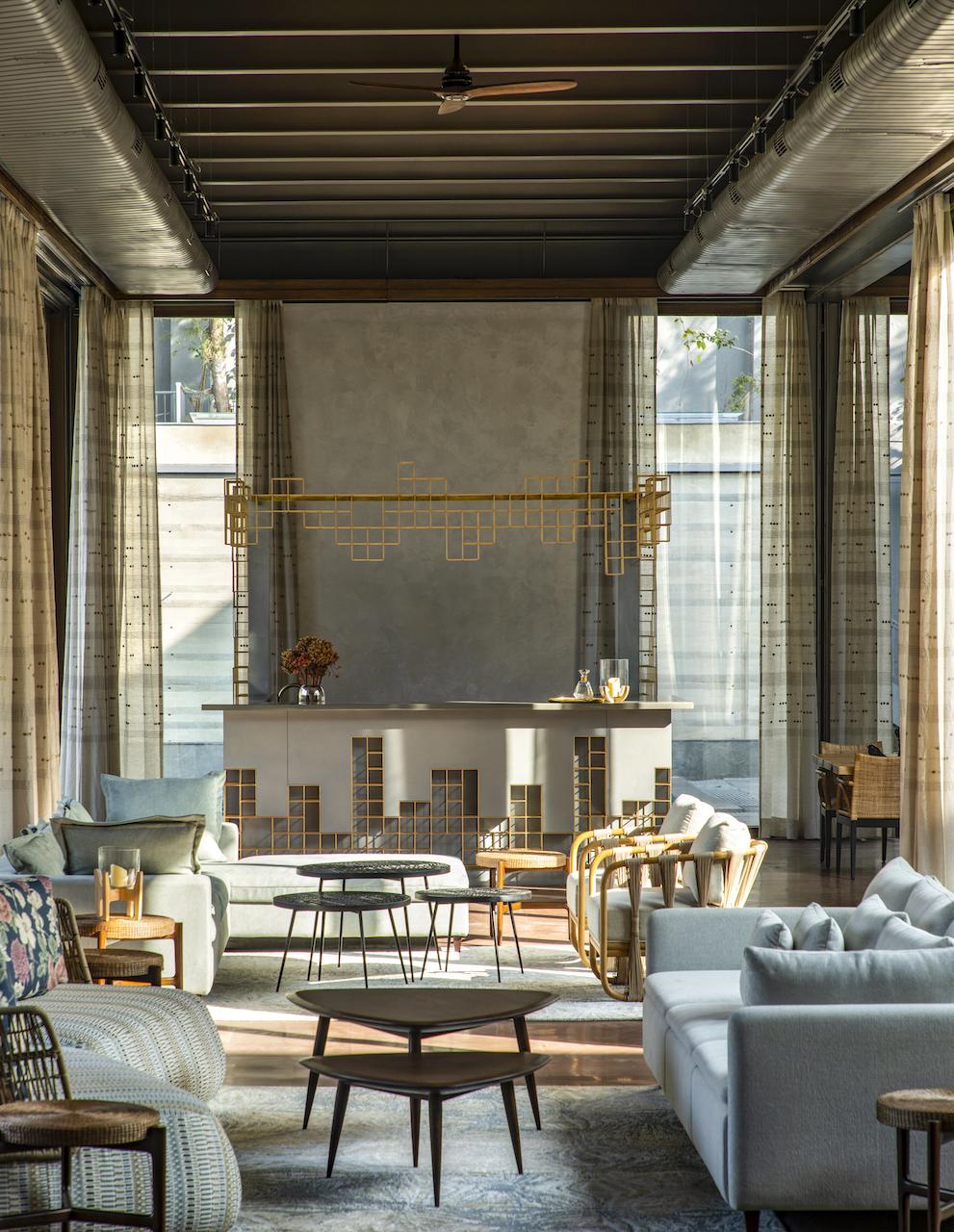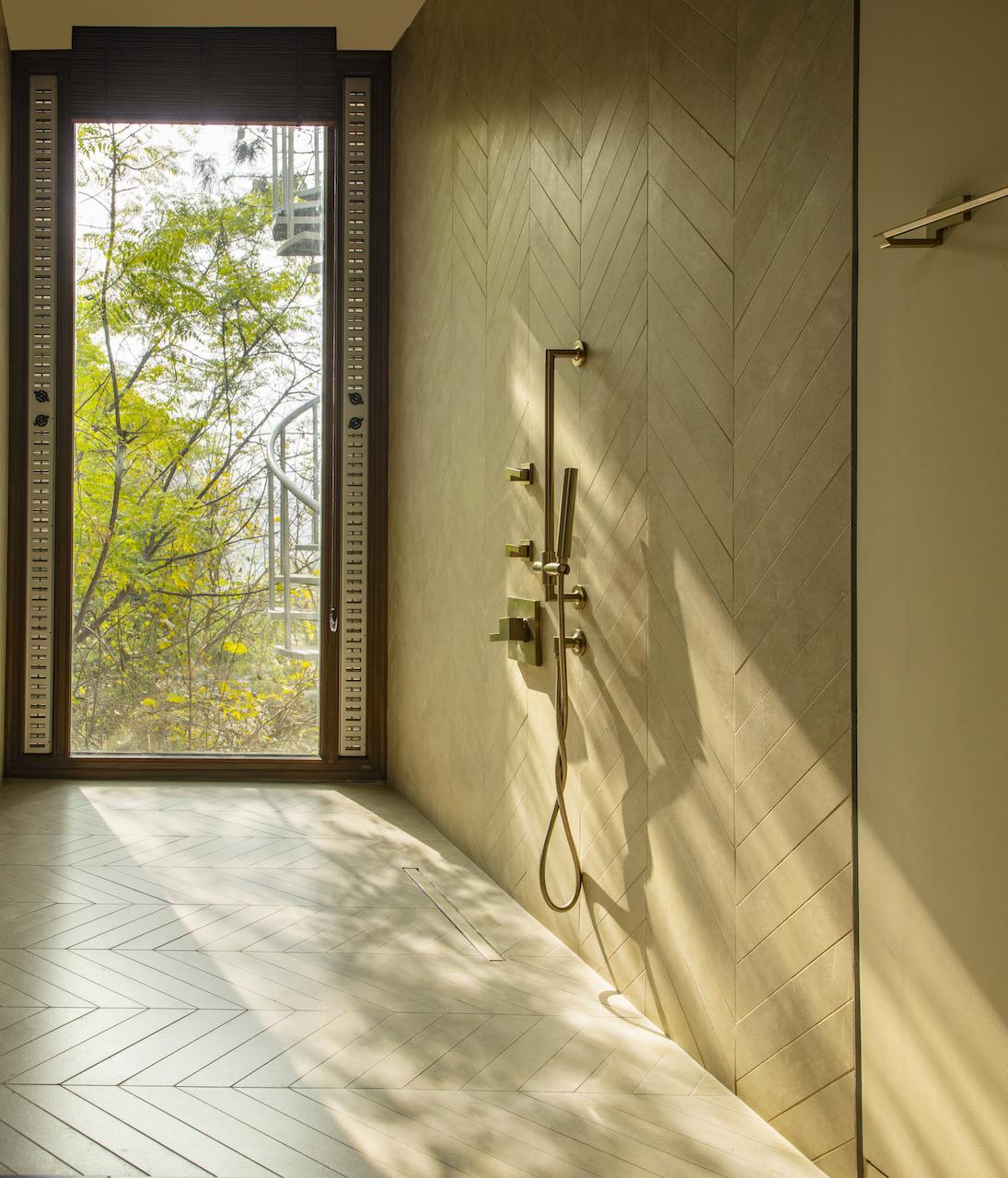 Photo: Niveditaa Gupta