In Balwyn, a suburb in Melbourne located just 10 kilometres east from the Central Business District, lives a family that knows a thing or two about living stylishly without taking themselves too seriously.
For this Greek-Australian family of five, it's all about braving the choice of bright and sunny colours where many might prefer a neutral palette.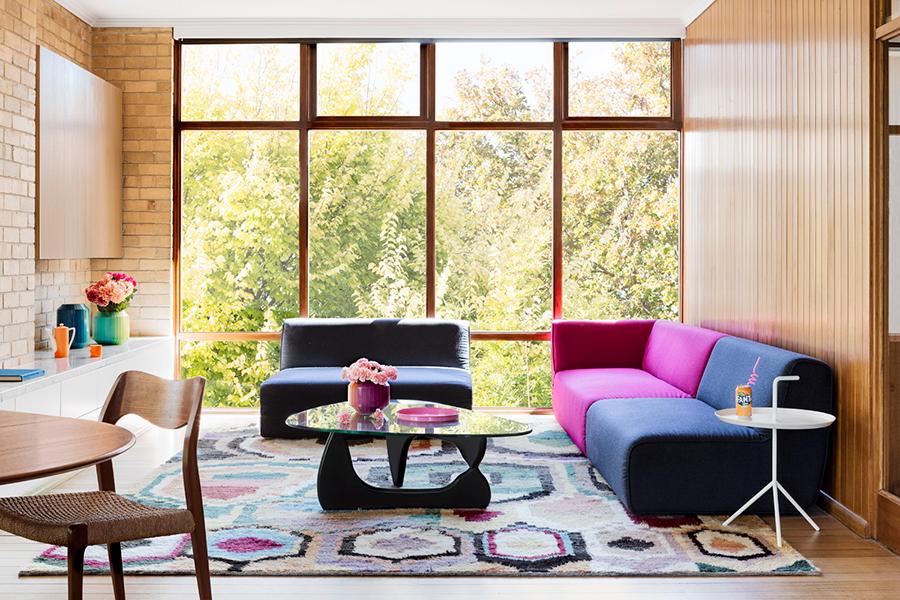 In seeking to renovate their two-storey, 1960s yellow brick house, the couple worked with Melbourne-based WOWOWA Architects in designing a full saturation of colours into their two-storey home.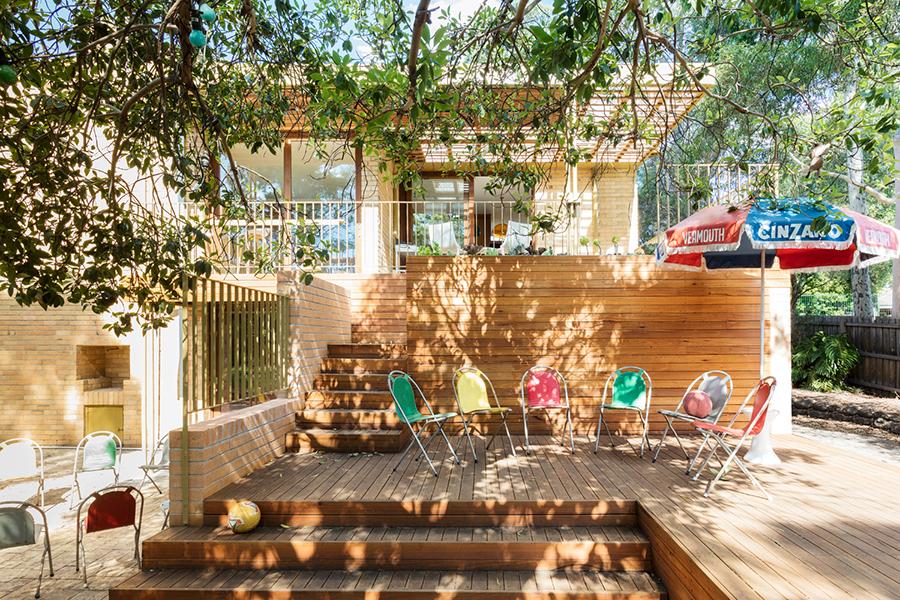 From the spacious living room to the bedroom, down to the walls and floors of their bathrooms, a playful contrast of colours abound.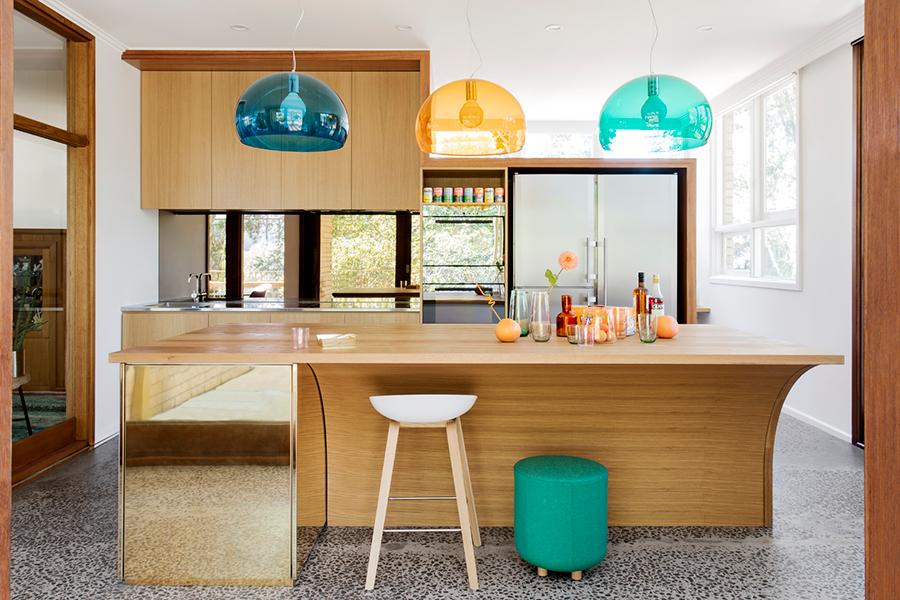 While much of the bones of the original building remains the same, the interior spaces were opened up and redistributed, making room for the family's day-to-day living as well as occasions for having friends and family over, reflecting the couple's love for hosting and entertaining.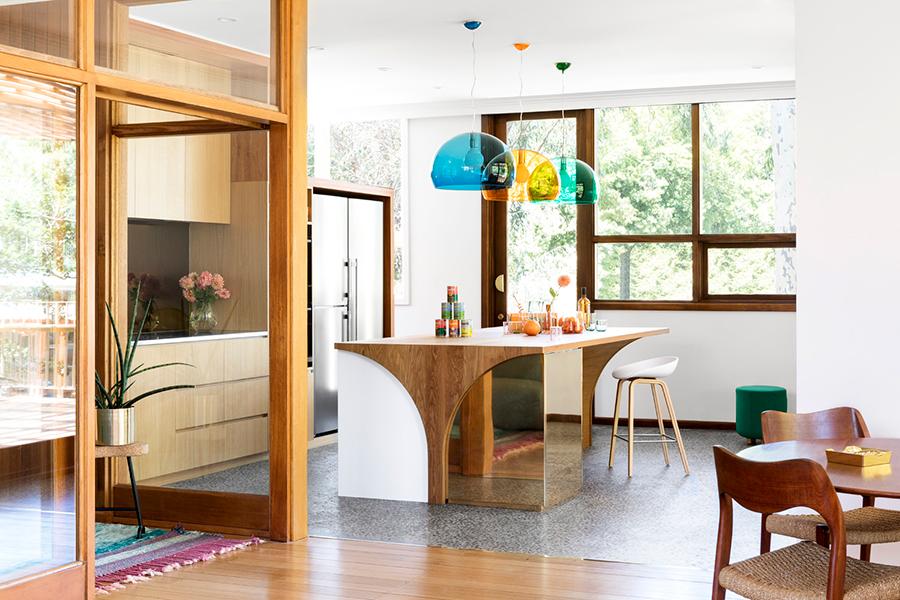 Colour splashes are injected throughout the abode. In the sun-filled living room, a geometrical carpet is complemented by fuschia and navy blue sofas, situated in the warmth created by the room's wood panellings.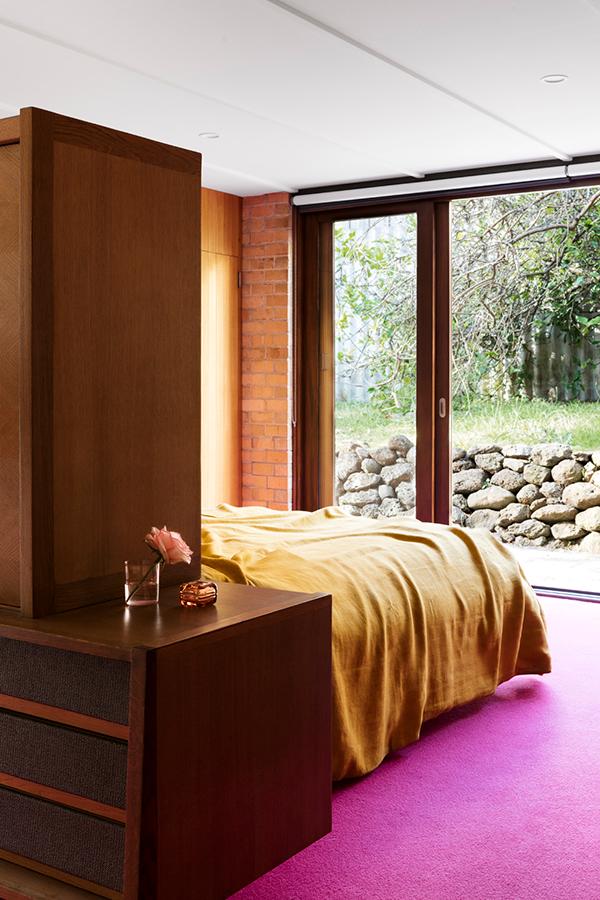 The warm wood motif extends to the rest of the home, including a sunny kitchen with its coloured lamps, and the master bedroom, punctuated by a custom-built storage cabinet that doubles as a headboard and room divider.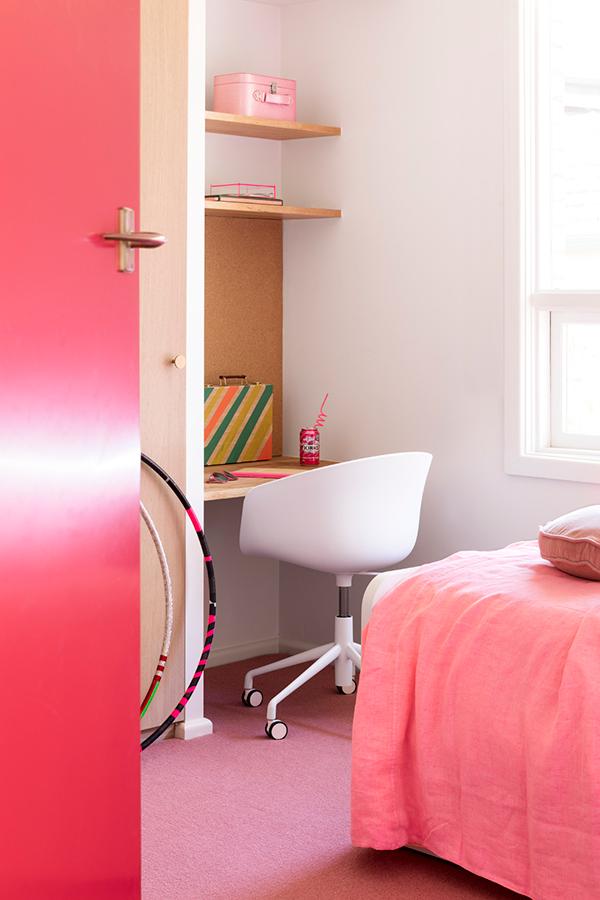 The deck, as well, features a wooden aesthetic, punctuated by colourful seating and an array of elevated steps as pockets for gathering.
Meanwhile the children were invited to select the colours for their bedroom doors and their matching carpets, save for the eldest child who opted for a grey hue.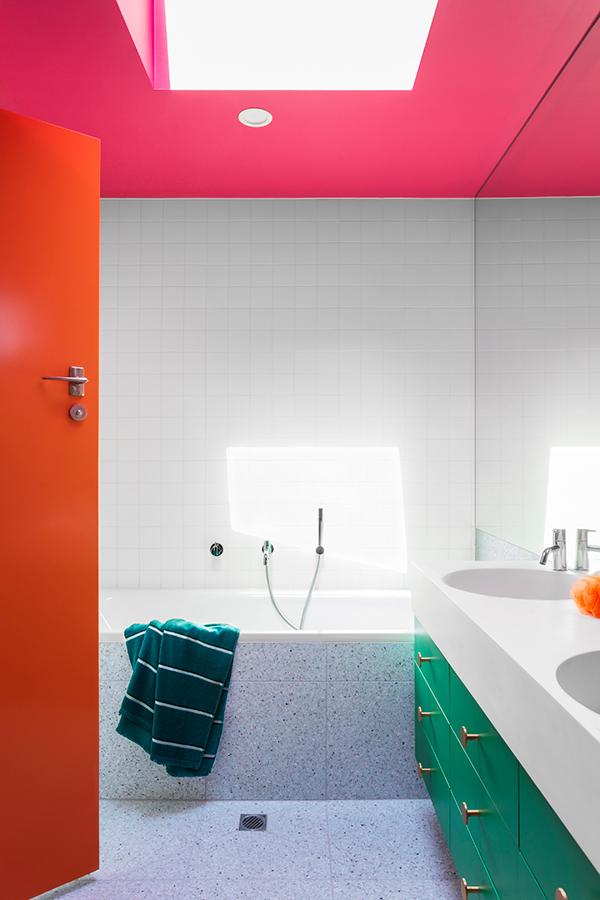 It's in the bathrooms that the house's bold and sunny aesthetic shines the most, however. In one, a bright orange door opens to a skylight-filled space of blue terrazzo floors and bright green cabinetry.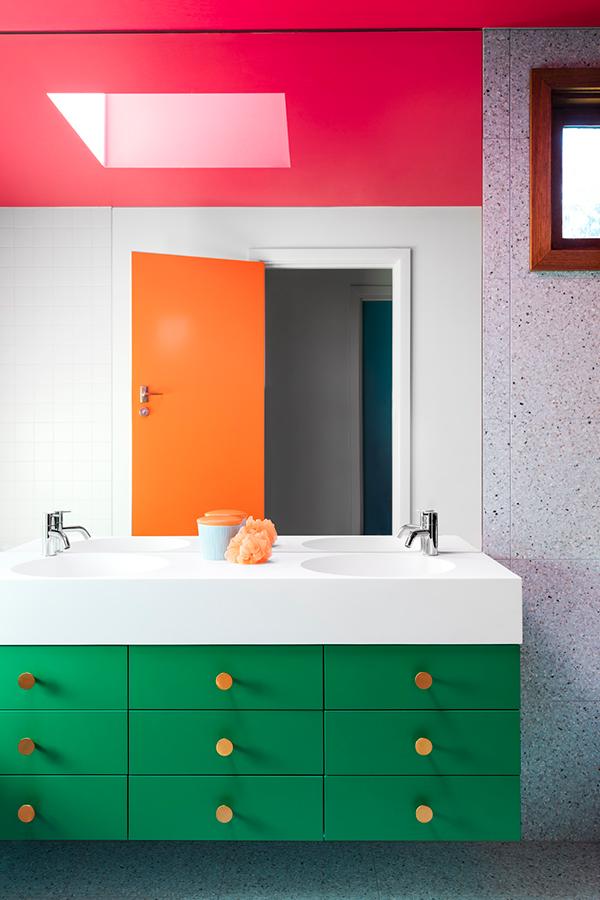 In the other, a rounded pink shape mingles with green in the ceiling, while a wall of orange tiles parallels an equally bright orange screen.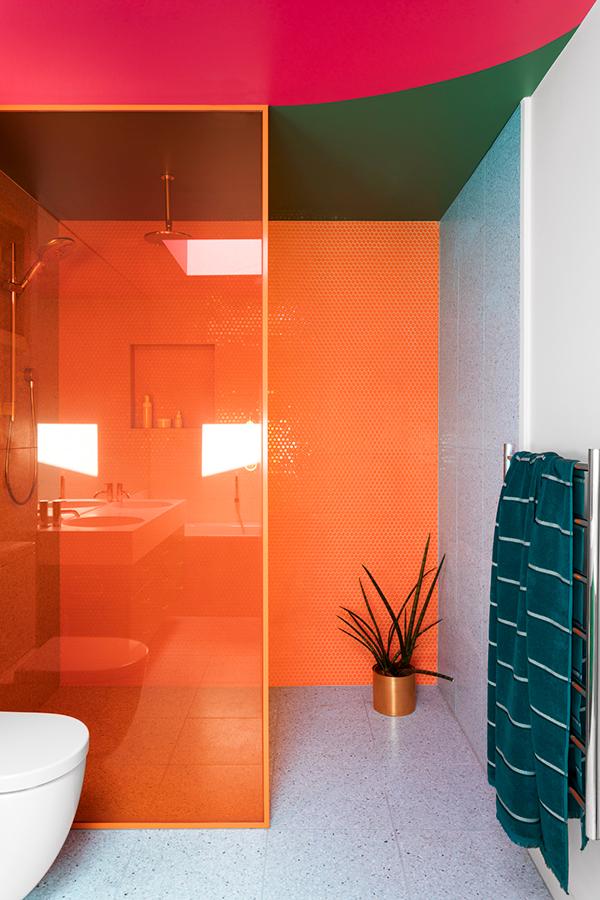 It's a kaleidoscopic world, one fitting for a fun and outgoing family of five.