This 1,184-square-foot home in Portugal gives a family the best of both worlds.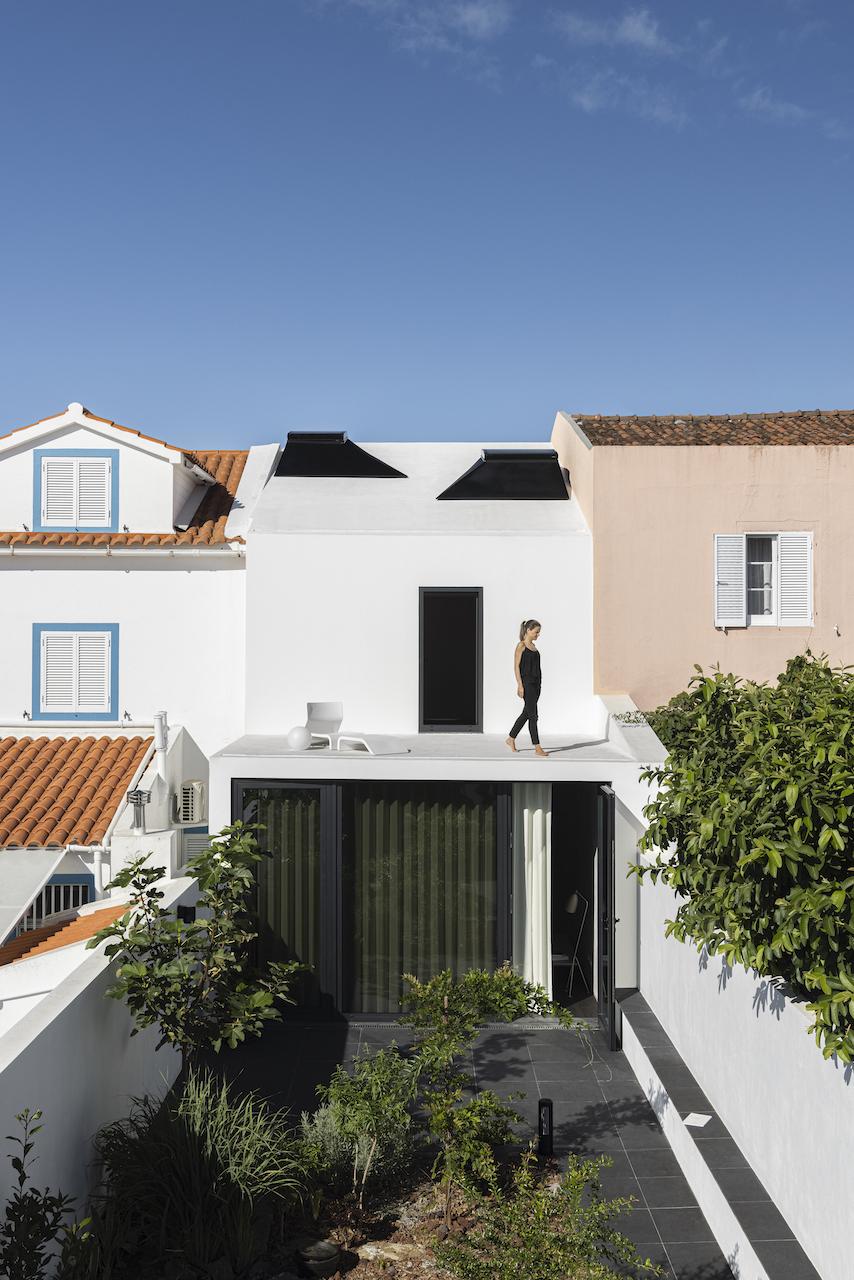 At the center of Ponta Delgada, Portugal, a family house perches in a consolidated urban mesh. Its lower floor spans a single social area, two small bedrooms located on the upper floor. With only 4.2 meters at the front, the facade takes inspiration from the child's drawing of an imaginary house: one door and one window. In that sense, the indoor seamlessly transitions to the outdoor through the main facade.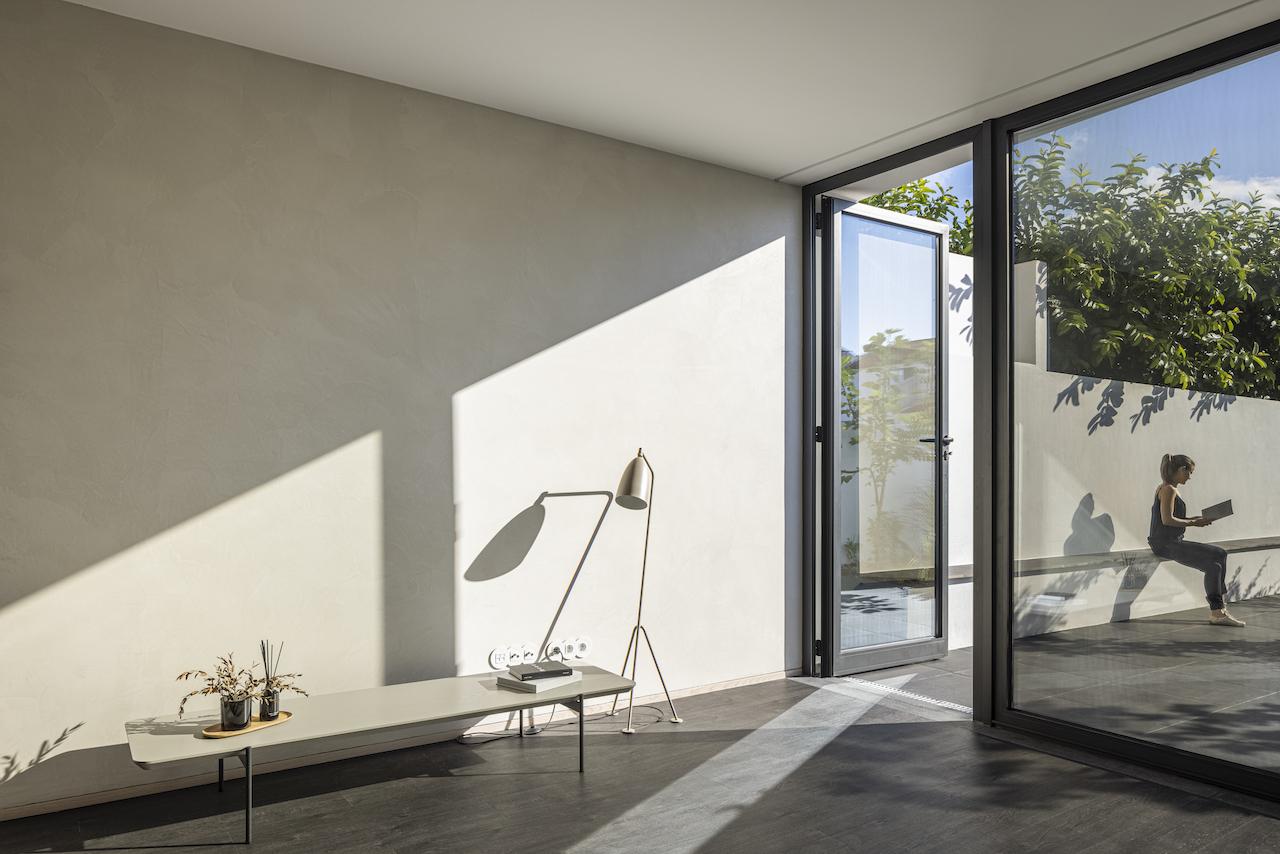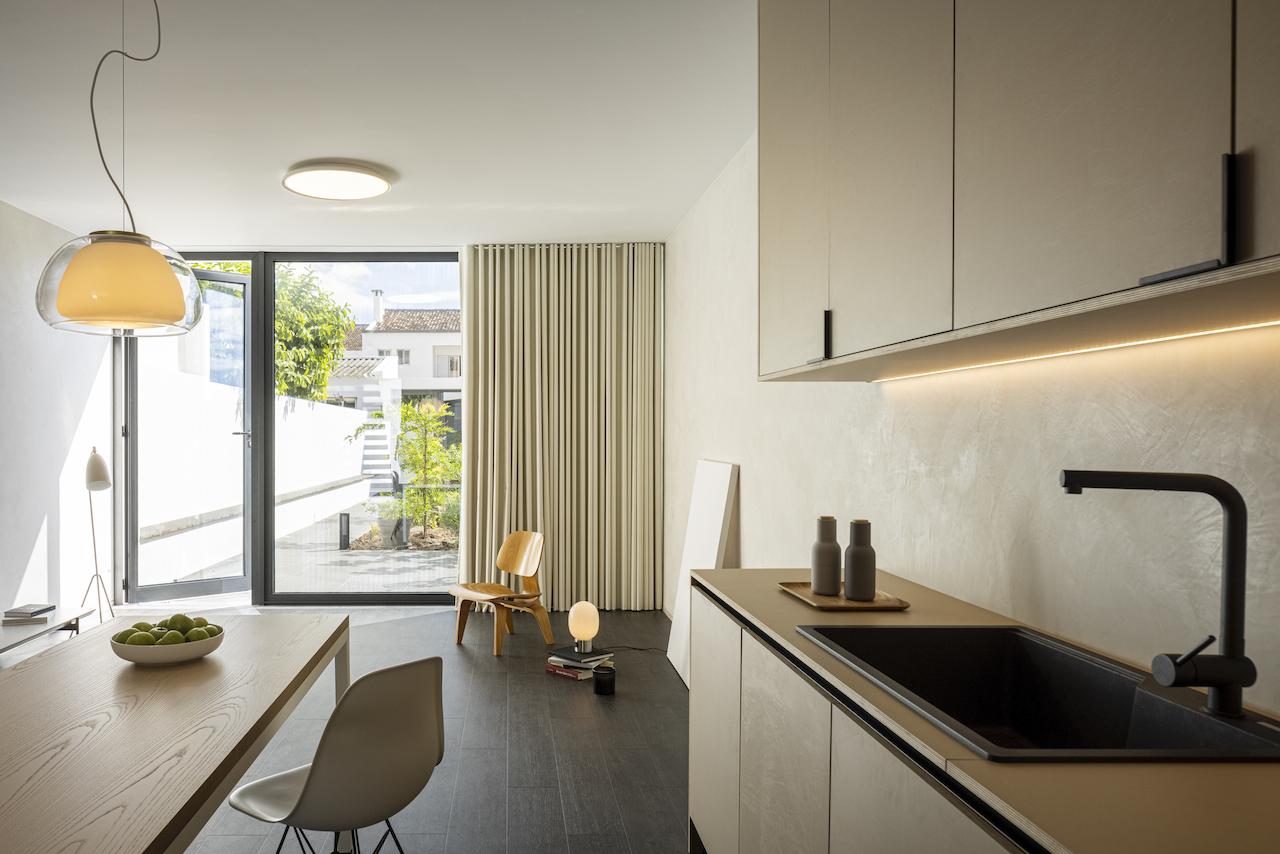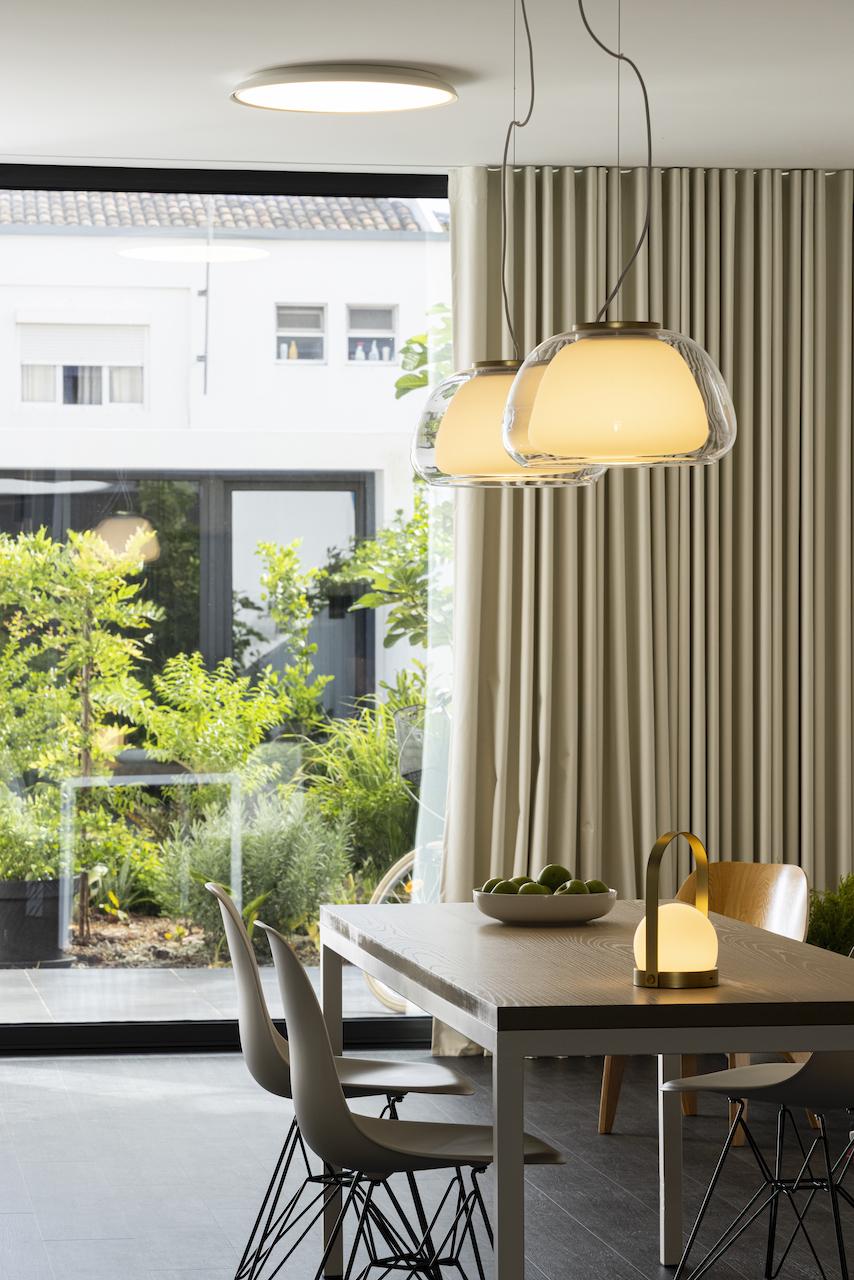 The house develops without the need of transitioning or dividing spaces. The only social space of the house gains dimension in its depth when it connects the garden at the end of the space. The garden establishes the balance with the house and the private area at the rear end of the lot. On the upper floor, the bedroom on the east side is treated with a terrace, from which you can visualize the houses that constitute the urban form as emblematic of the neighborhood.