With its majestic natural scenery, beautiful architecture and an overarching living philosophy that focuses on mindfulness and minimalism – it's no wonder that Japan is the destination of choice for many who wish to either rediscover a moment of calm in their lives, or search for the secrets to living well.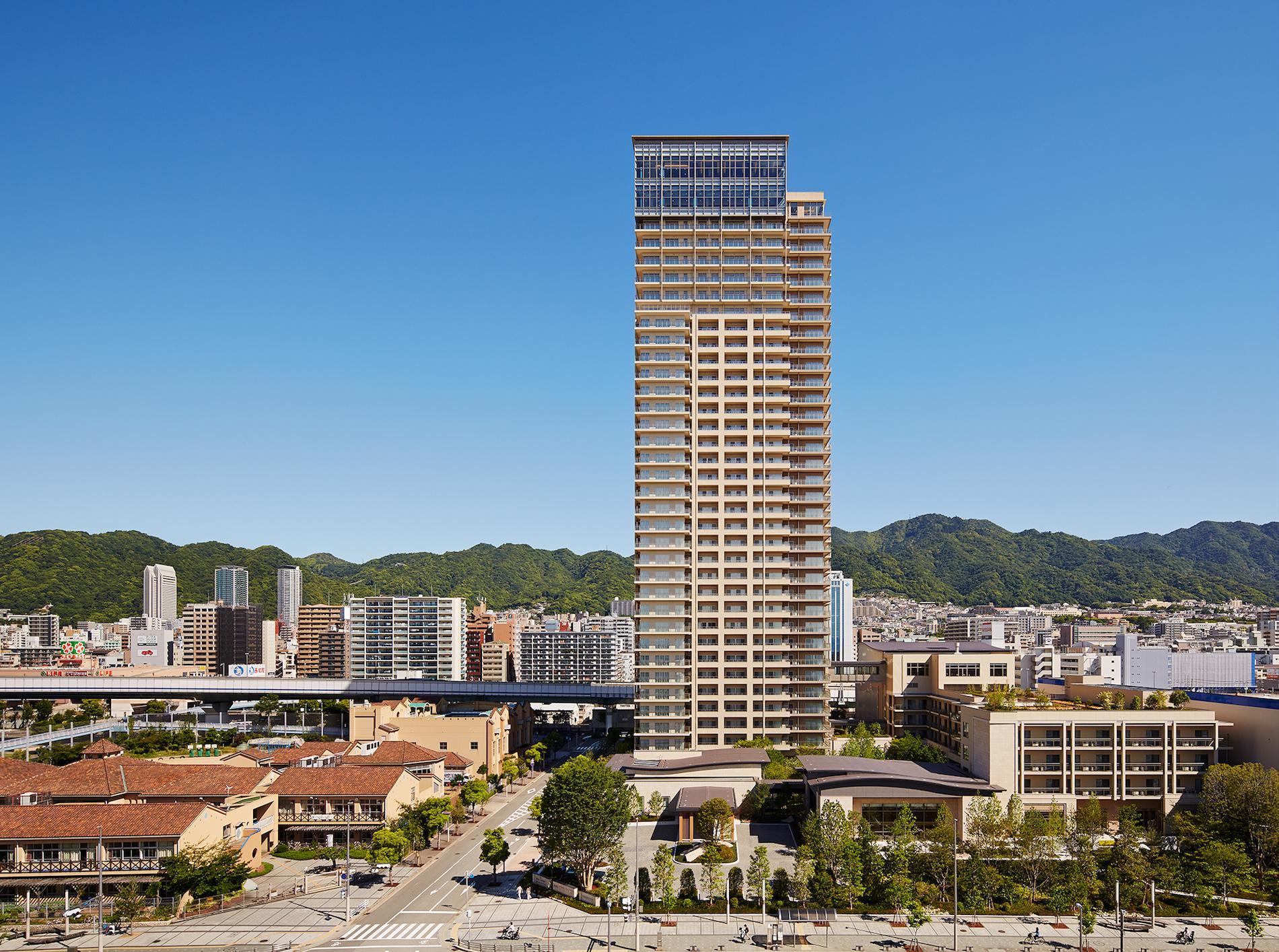 A key to achieving that, the Japanese believe, is a close connection to nature – which is found in abundance at a newly unveiled residential project specifically designed for seniors and retirees. Built in the heart of Japan's Kobe, the structure sits along a tree-lined boulevard near the breathtaking Mount Rokko and just one block away from the Kobe Sea.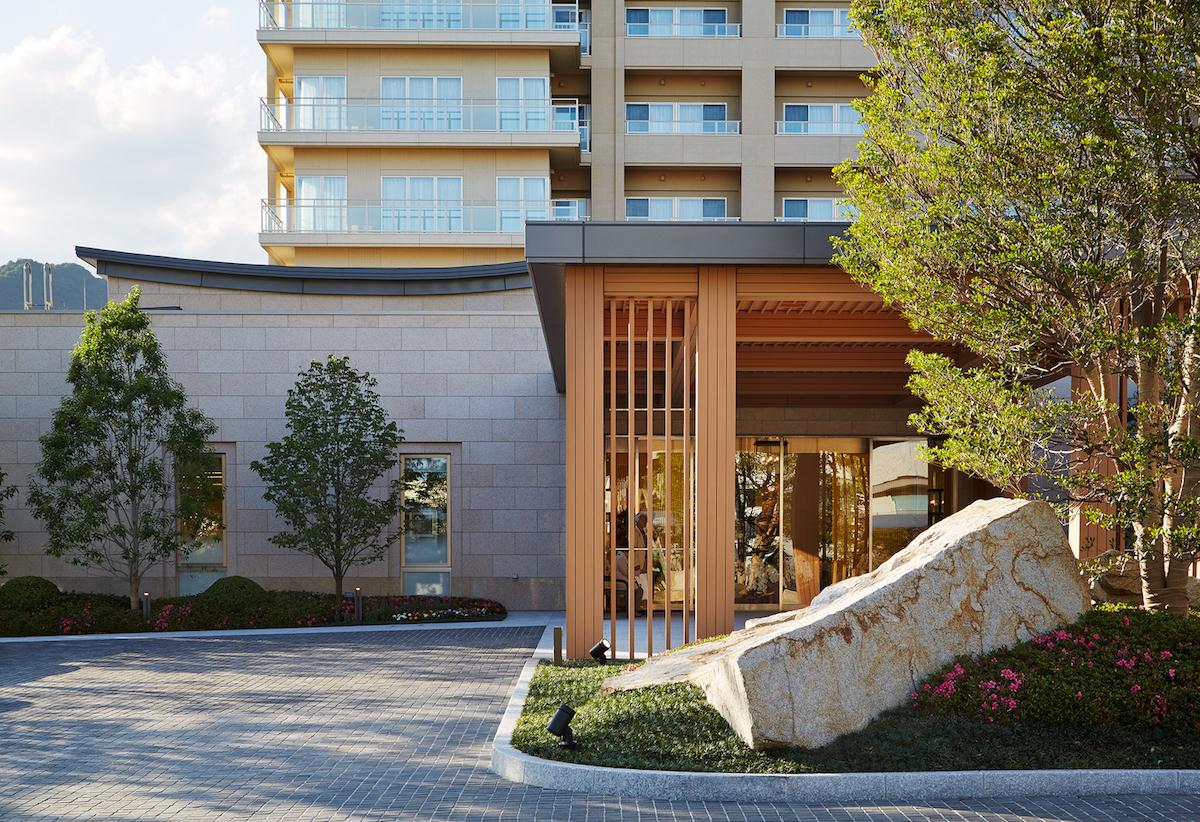 Spanning 35 stories and 483 residences, the new Sun City Kobe Tower apartment complex is designed by Richard Beard Architects with a striking asymmetrical façade; the sleek, streamlined silhouette immediately evokes a deep sense of harmony before one even steps foot into the residence, thanks to the series of curvy-roofed, low-scale pavilions at the front that hint at the shapes of the nearby ocean.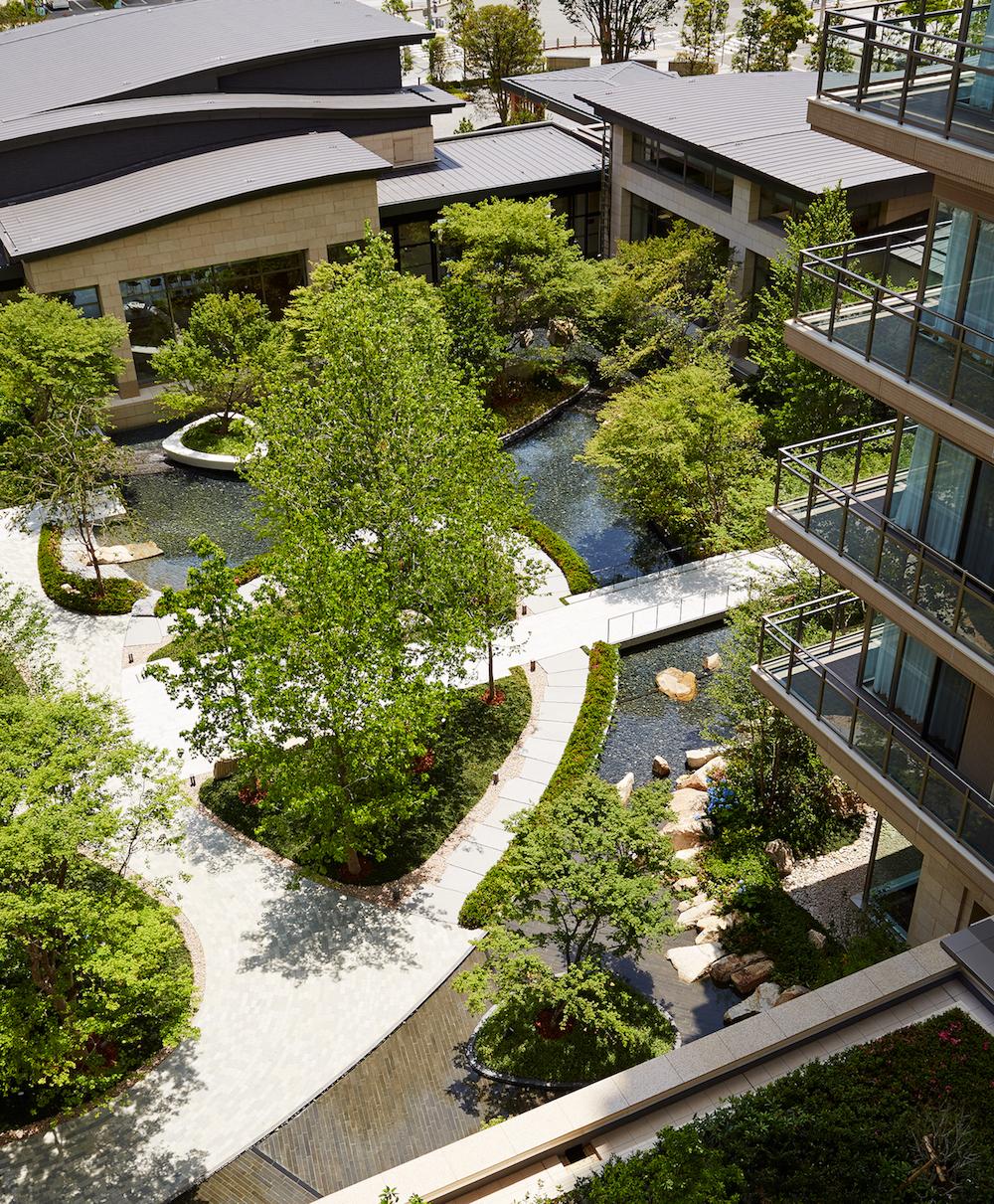 The tower, which is uniquely pulled to one side of the three-acre site, was designed this way to allow for a sun-drenched central courtyard and a rich variety of framing gardens to be developed. Much like the property's very own green cocoon, they serve as a calming separation between the building and the adjoining streets.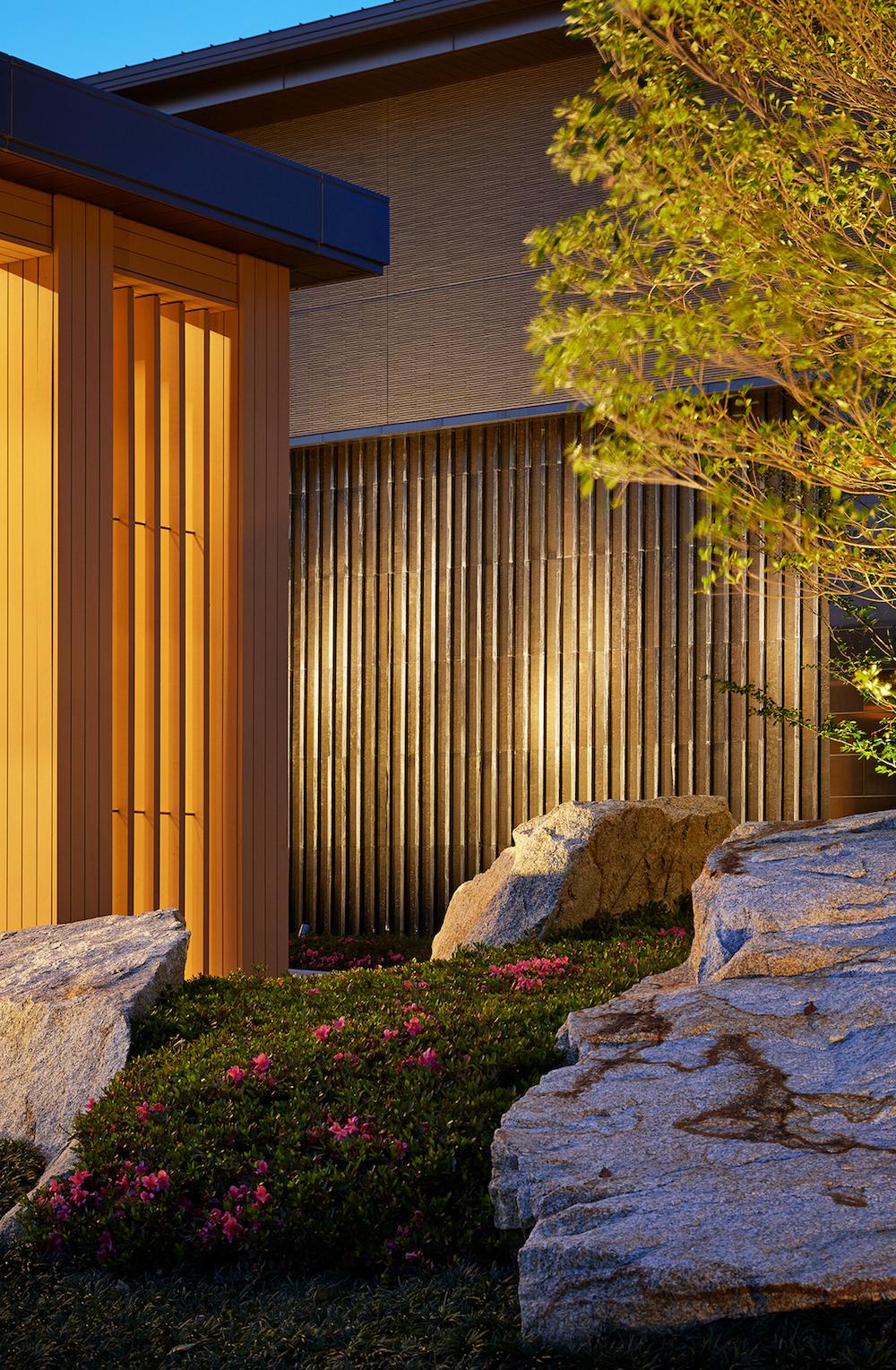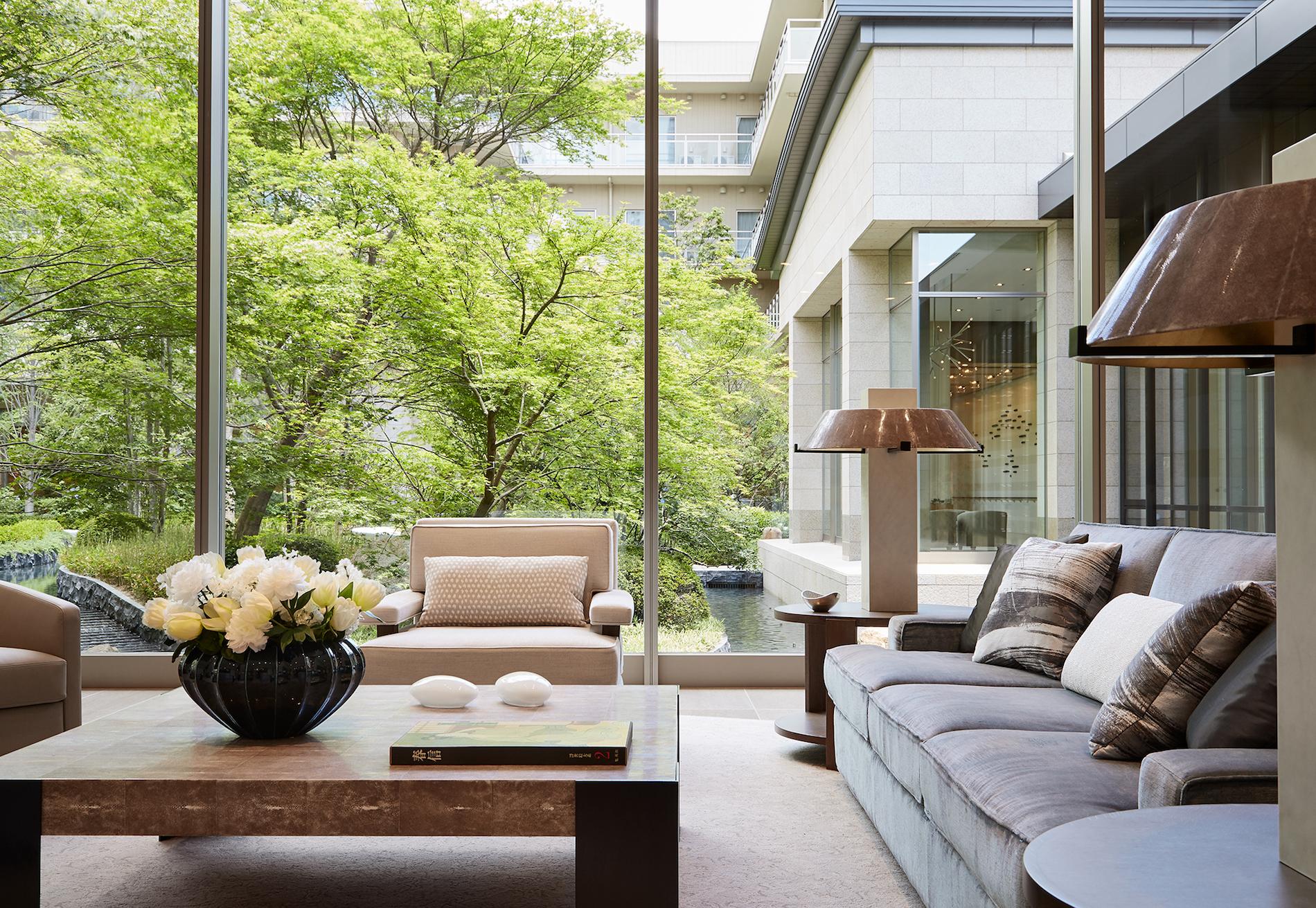 A Japanese screen-like porte cochere welcomes one into a serene water feature at the entrance, while further nods to nature can be found in the garden level promenade offering unobstructed, continuous views around the central gardens. Larger homes and restaurants sit at the top of the building, as inter-connected volumes, minimalist glass guardrails and gently shifting colours lend to a "lantern" effect of the structure, effectively adding the to the building's overall seamless continuity.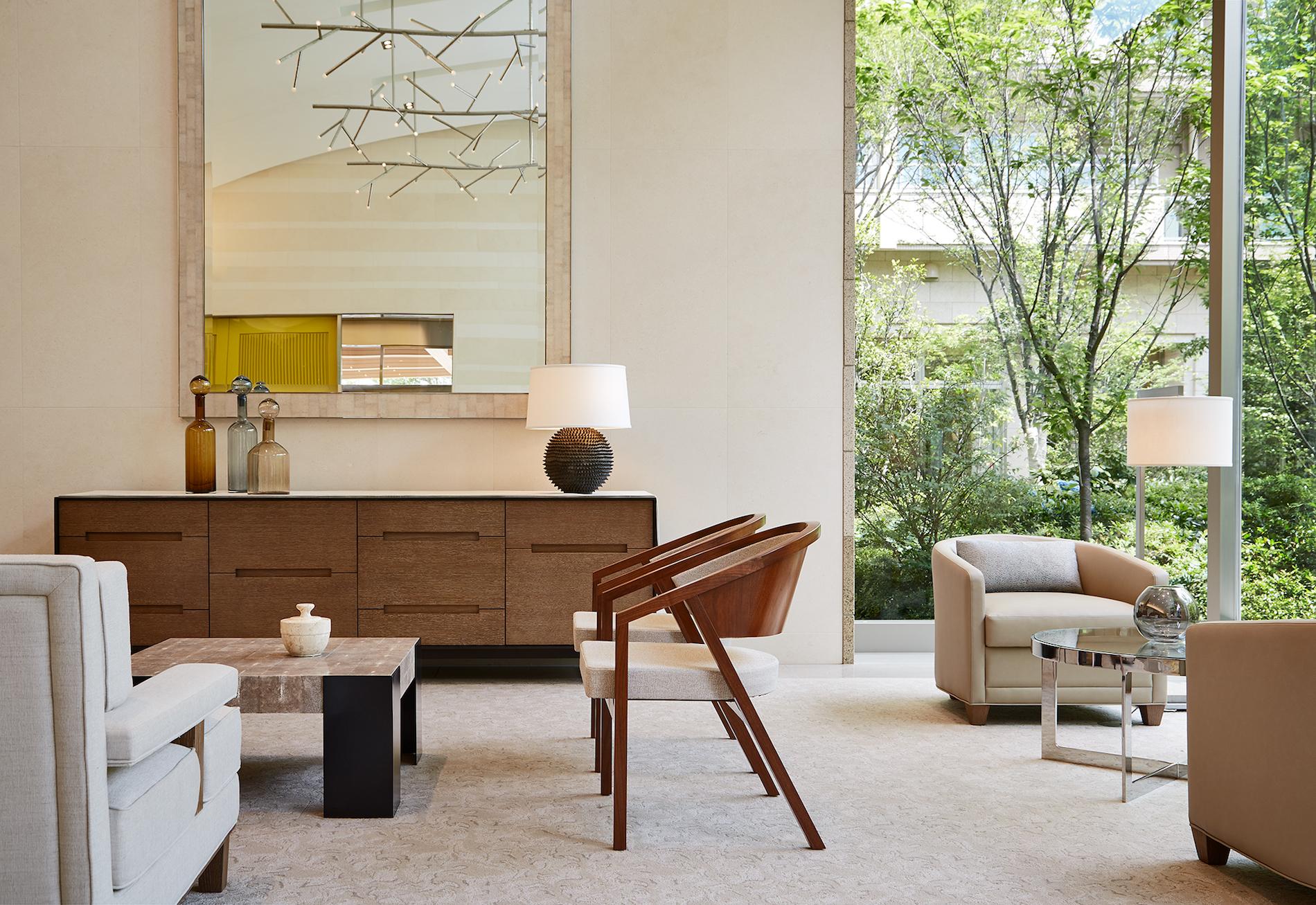 Similarly, interior design firm BAMO Inc drew inspiration from the architecture as well as surrounding landscape to create a "peaceful harbour" – a seamless environment that blends a sense of comfort with finely crafted touches. Beautifully contemporary in style, the light and airy interior features plenty of wooden surfaces and details, white stones, fresh colours and well appointed furnishings. Plenty of floor-to-ceiling windows encase the complex, offering the lower floors with views into lush greenery and the upper floors with panoramic mountain or ocean vistas.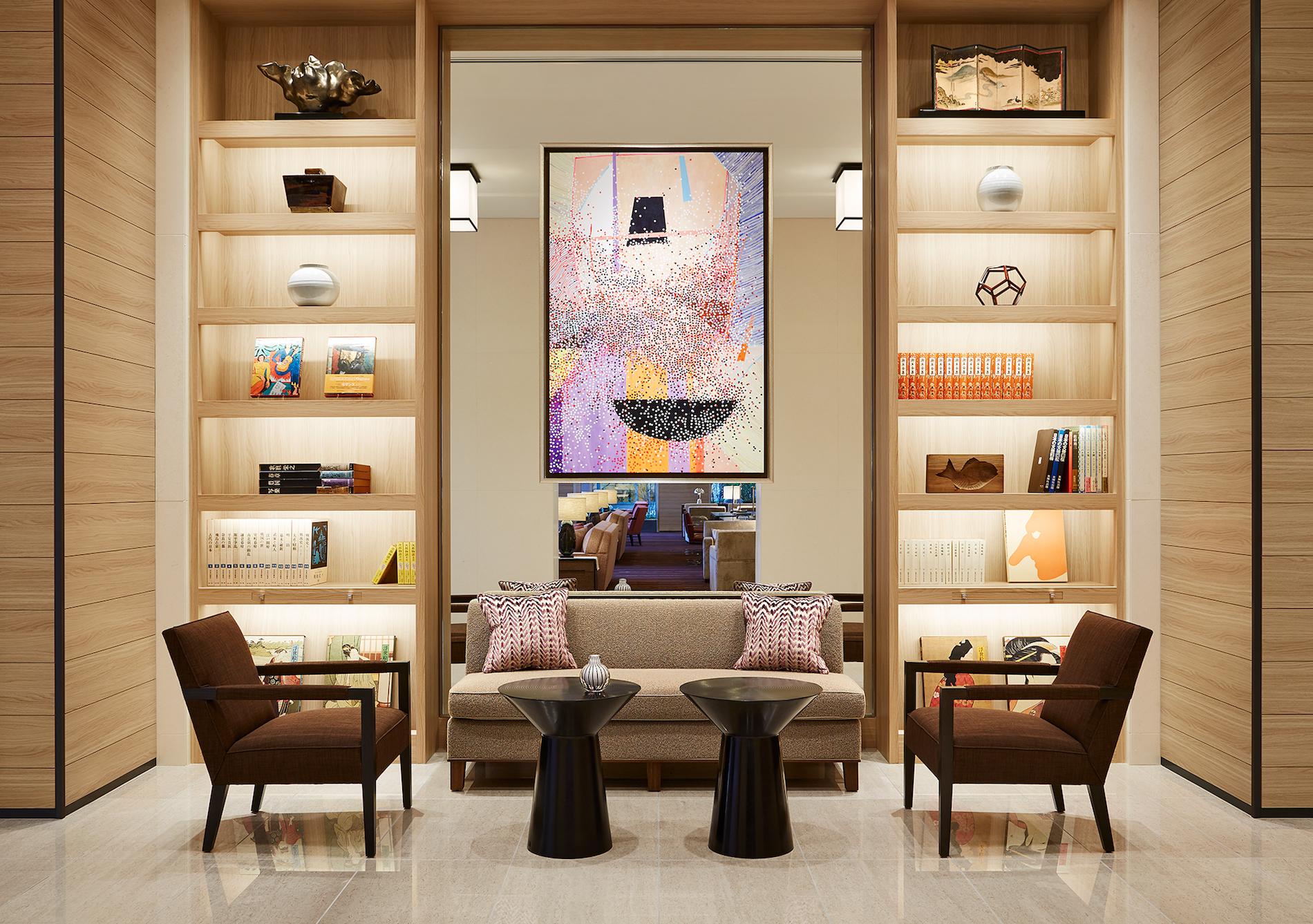 Scroll through the gallery (photography: Steve Hall) below to see more of the residence: