The transformation of this 818-square-foot home in Taiwan manages to preserve and celebrate the soul of the age-old property.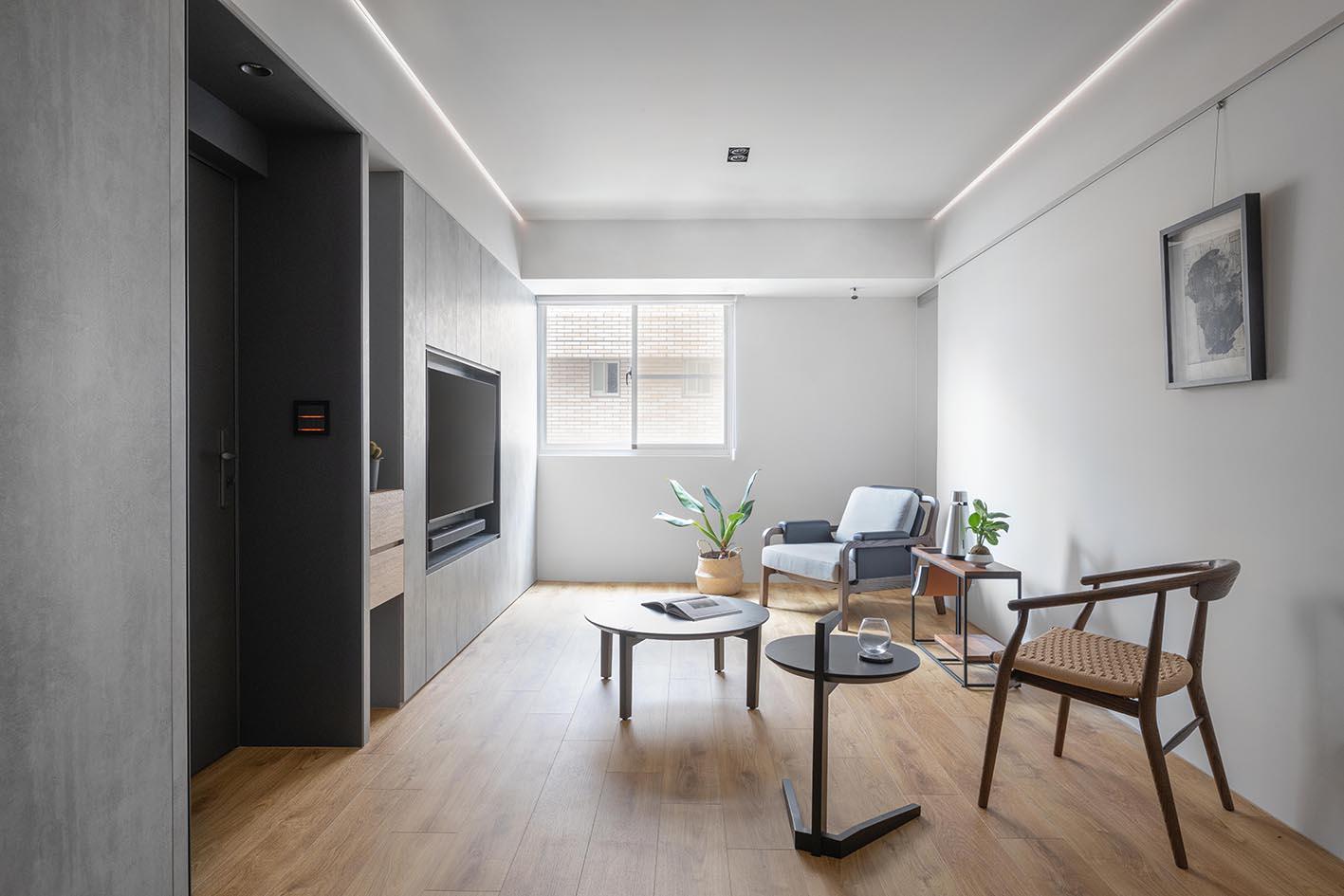 In starting a new chapter in life, a professional soldier selected this 818-square-foot house in Taoyuan to reside with his wife and child. The family was looking for a simple, comfortable and free space that is not confined by conventions. In this 20-year-old abode, the design team at Zero.D placed a few rattan single chairs irregularly in the living room to replace the sofa. Whether it's family time or get-together with friends, you can stretch the chairs at will or sit directly on the ground to kick back and chat.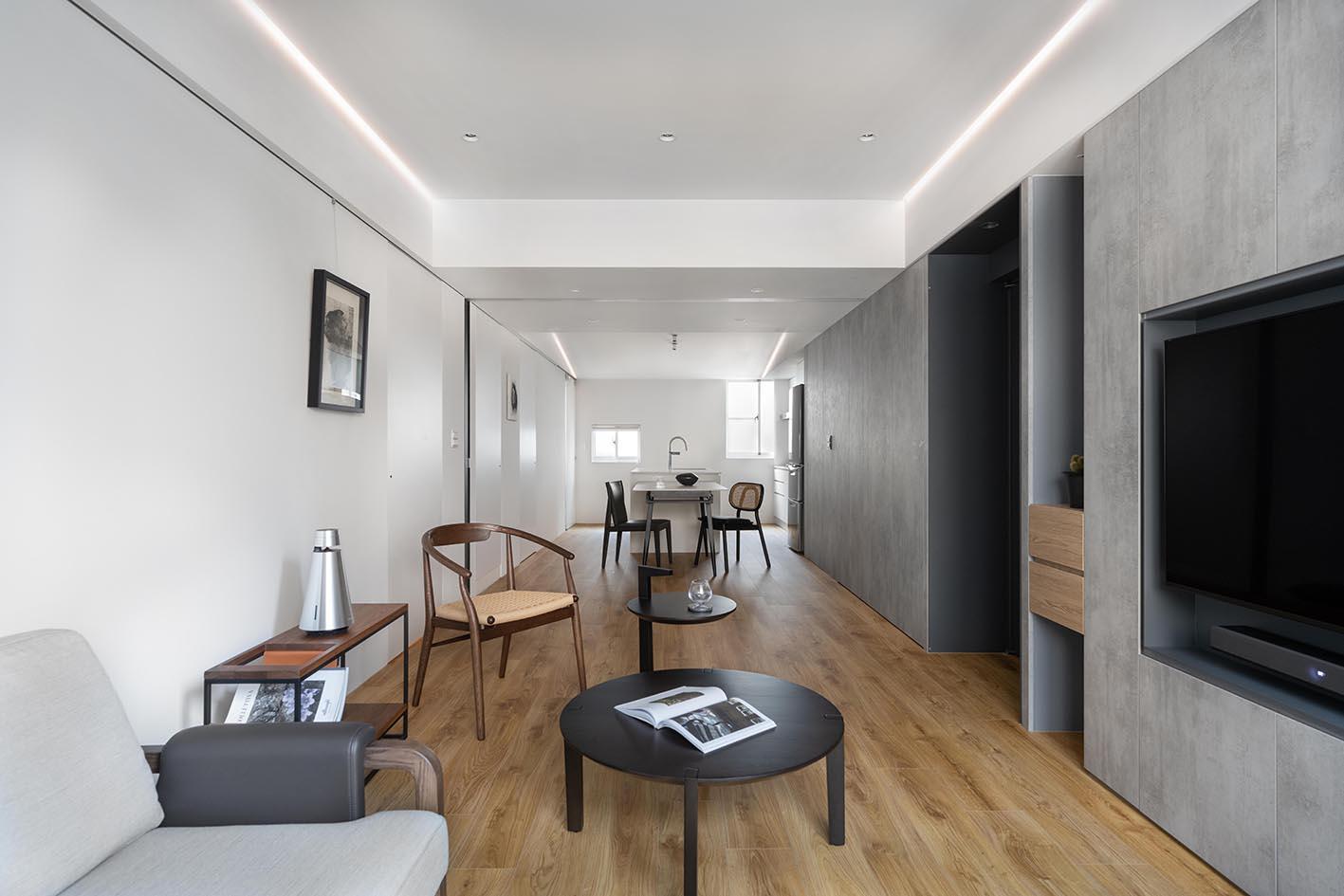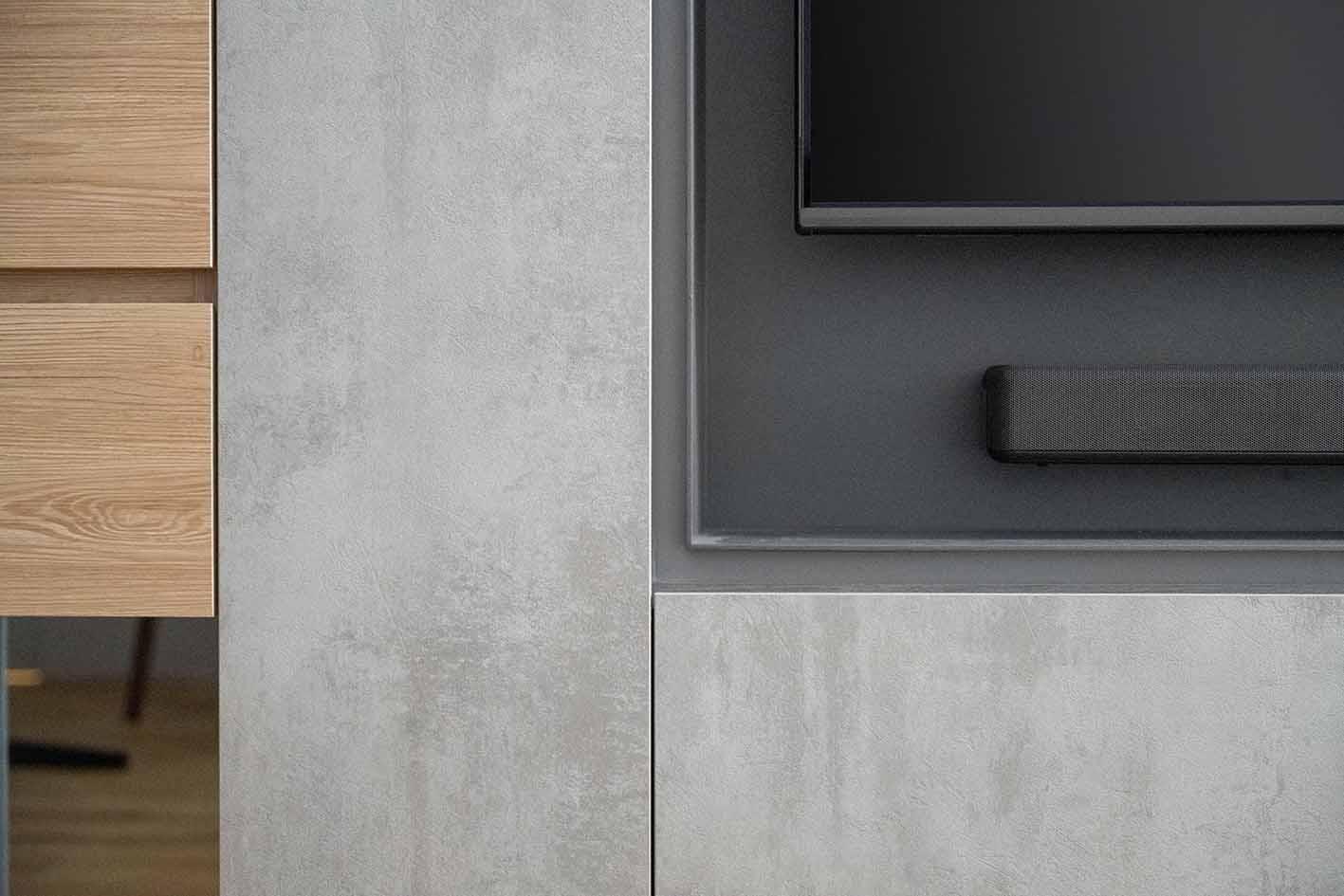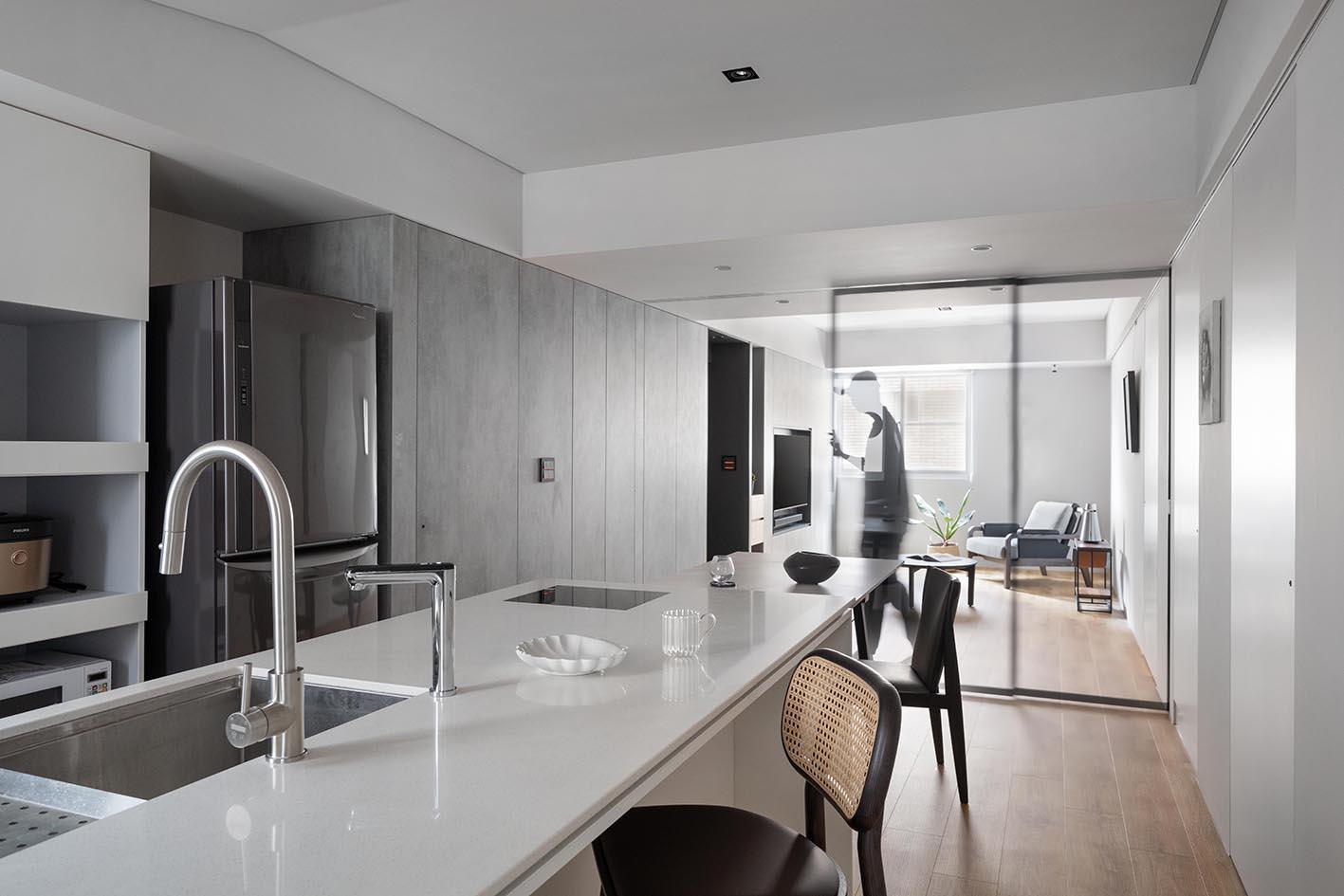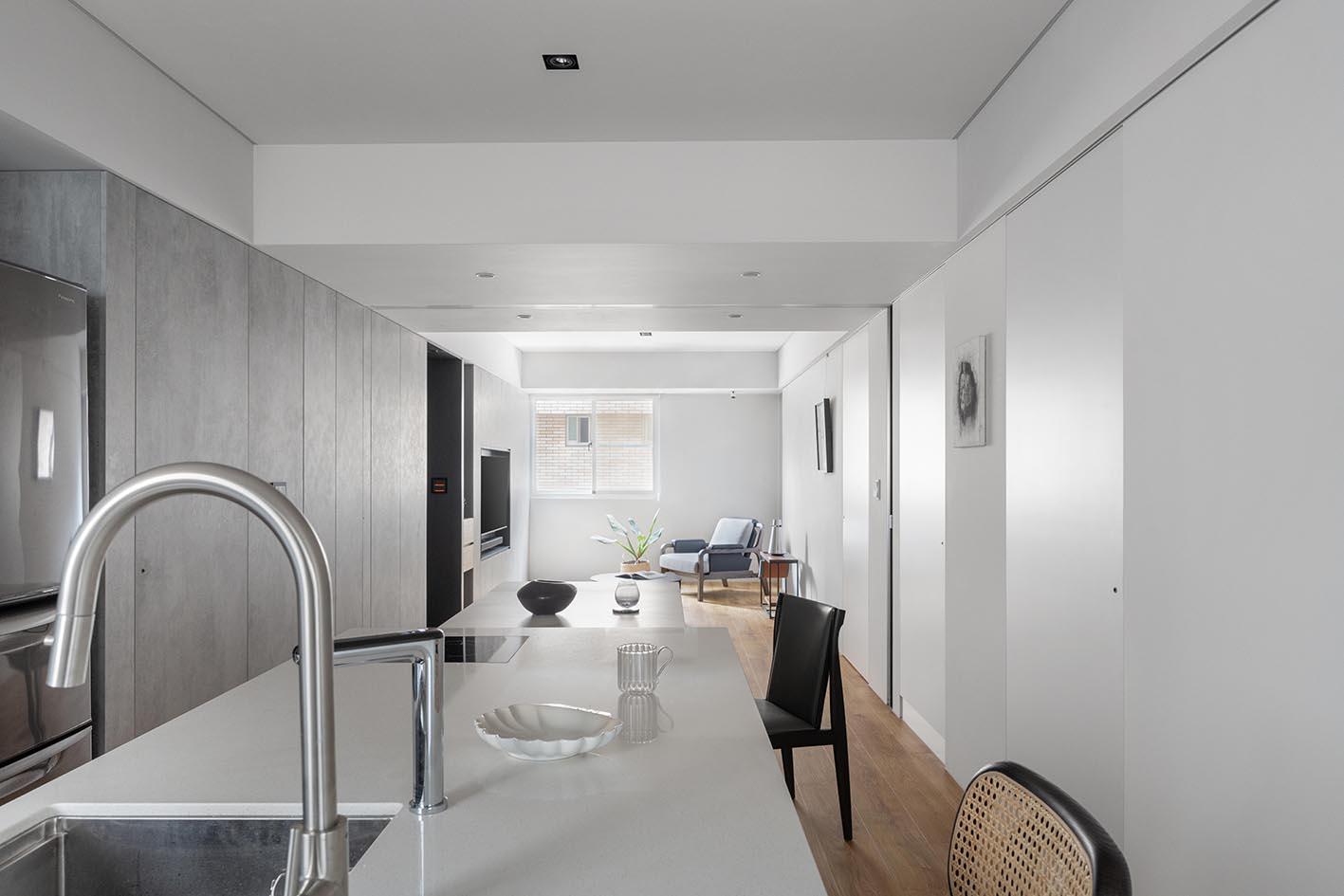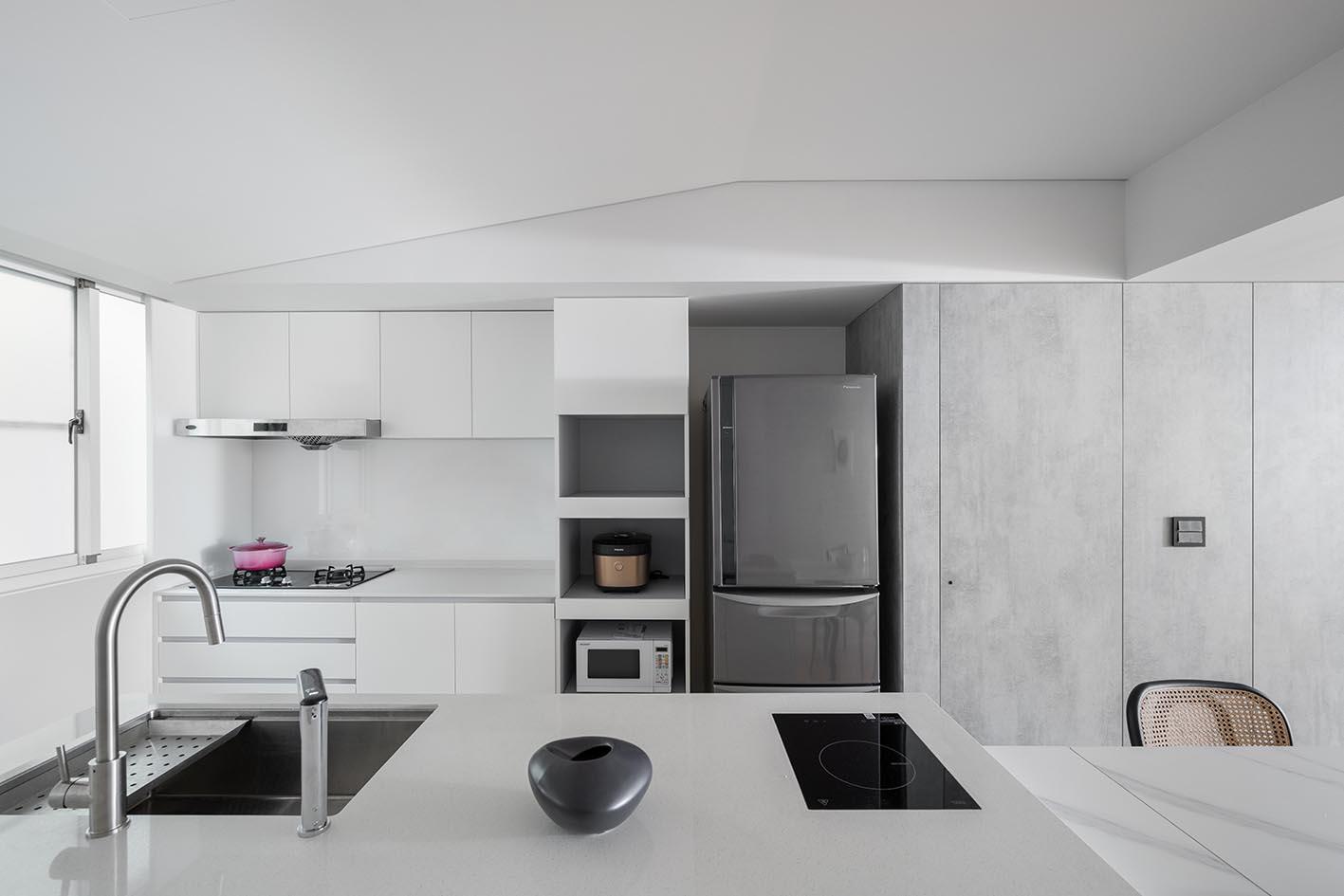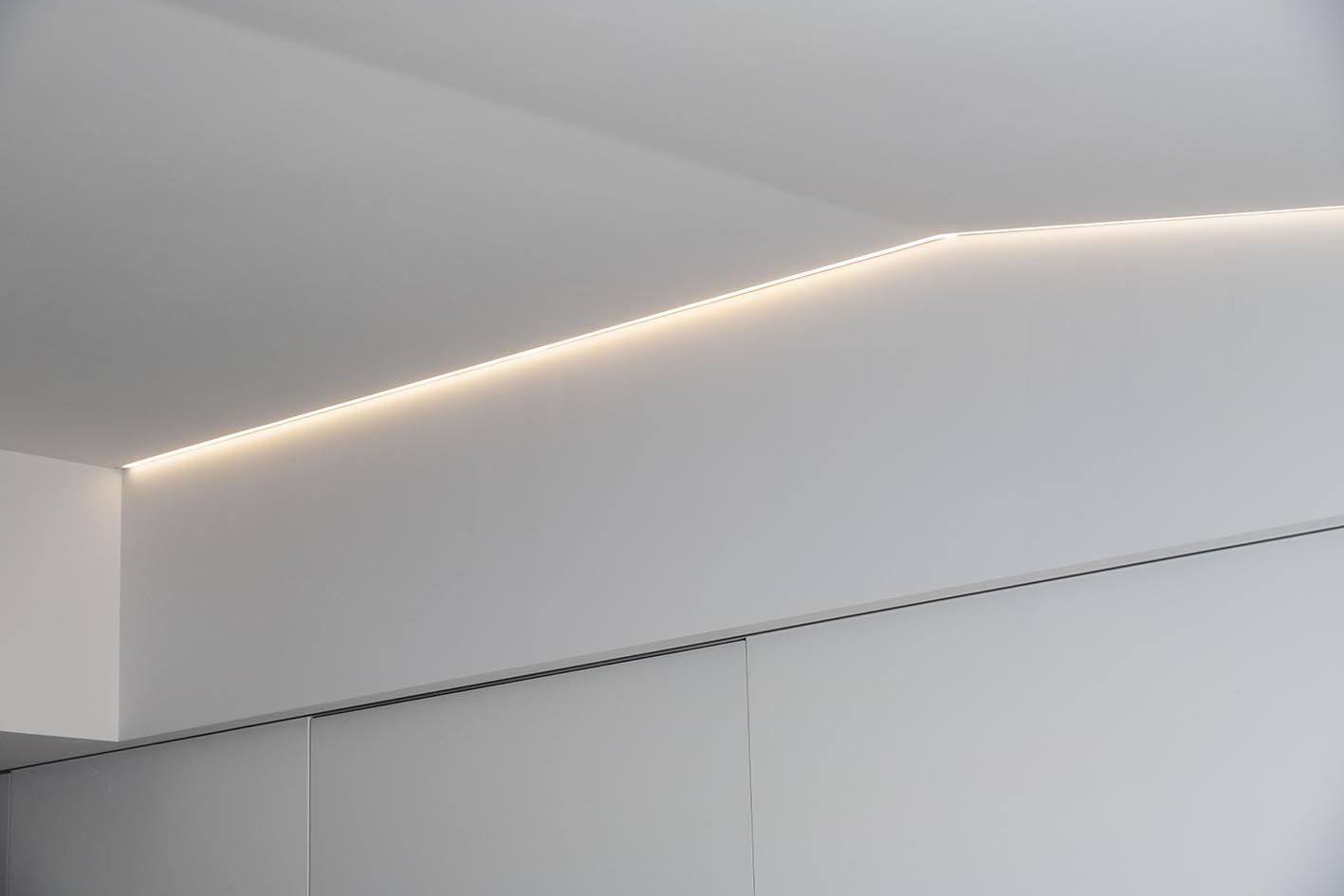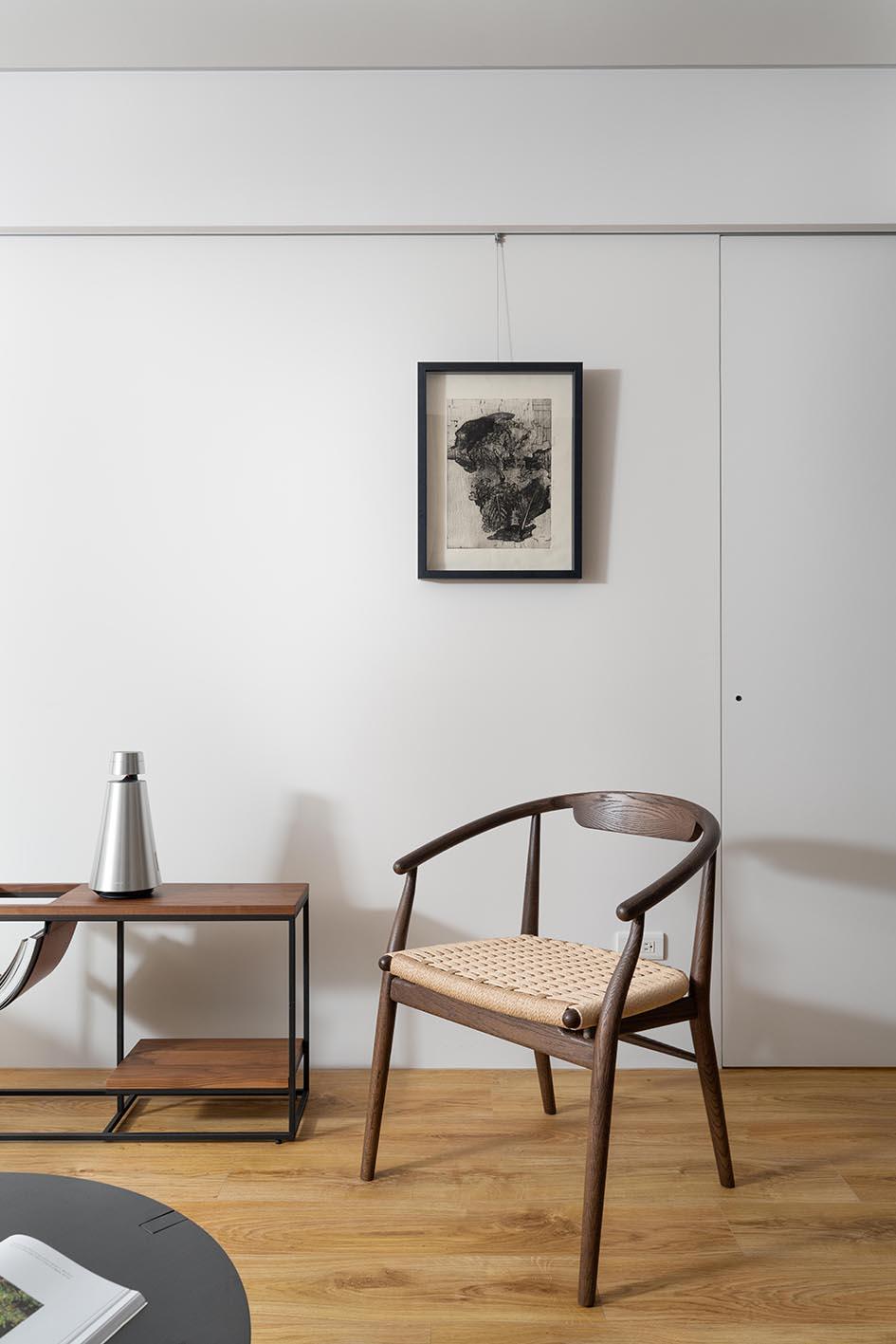 To maximise the use of space, the foyer area is simplified, meaning the door immediately leads to the public area for a visual openness. In the public area divided by straight lines, the cabinets next to the TV wall and the gray mirror are low-key, functional choices. Boundary between each spaces is clearly defined to make neat the vision. In the living room, the rattan single chair, the wooden iron-built side cabinet cultivate an atmosphee of peace and relaxation.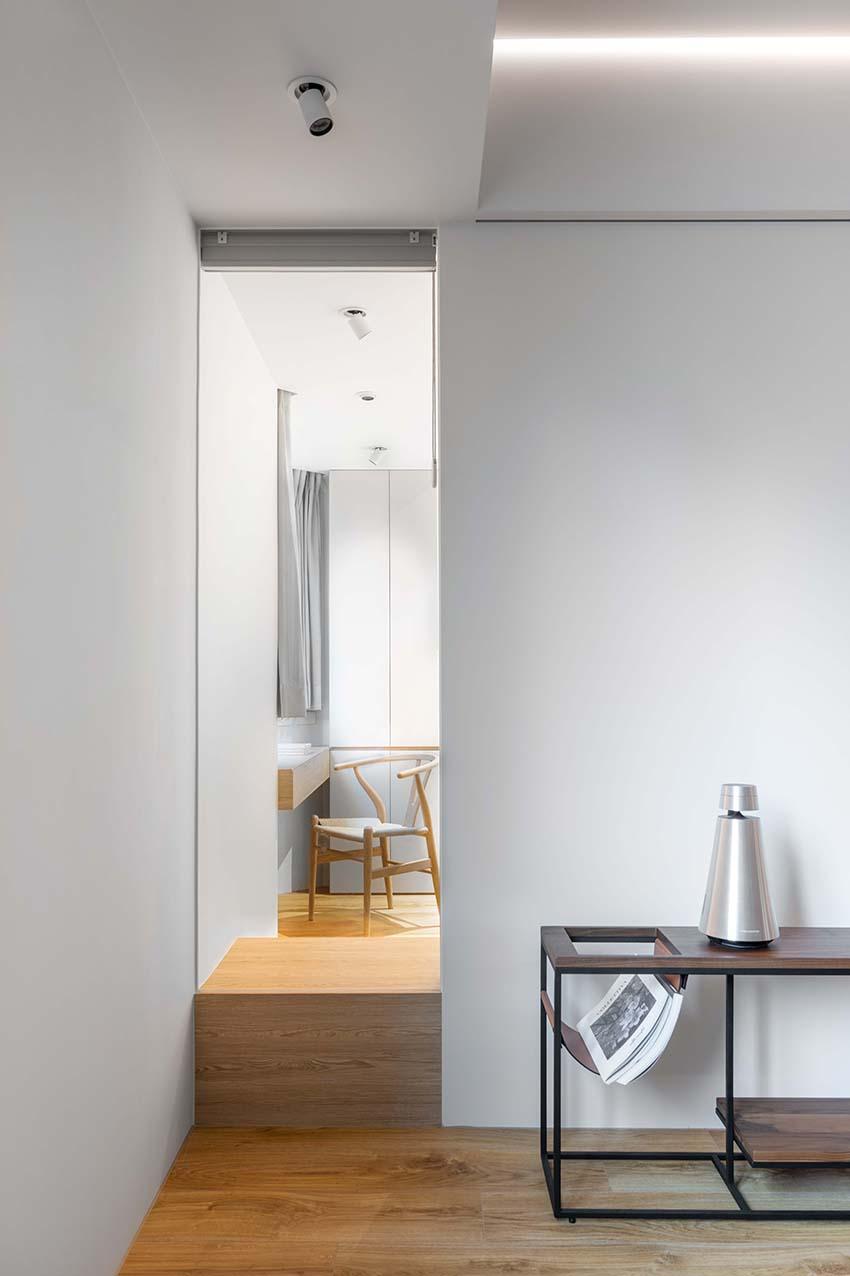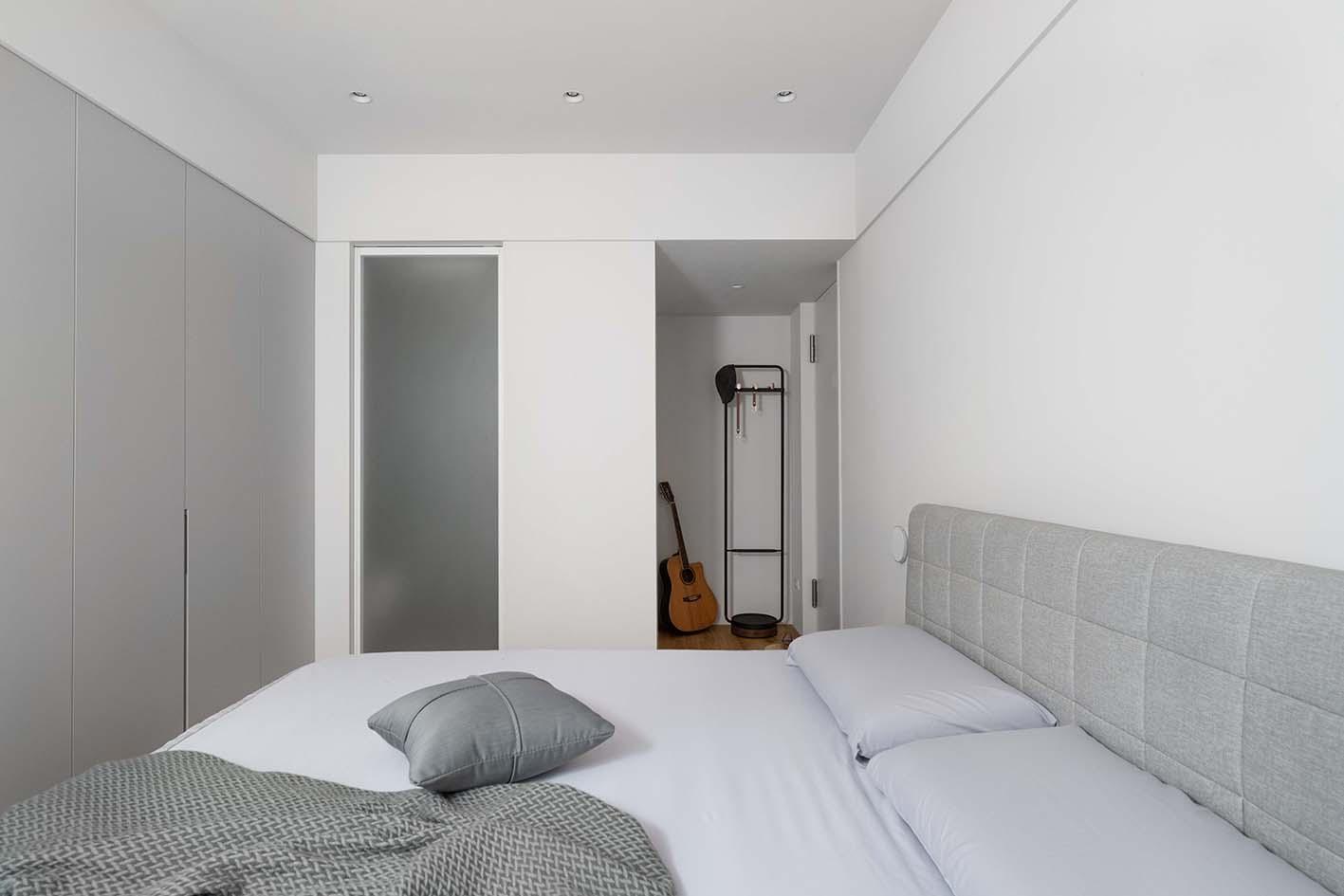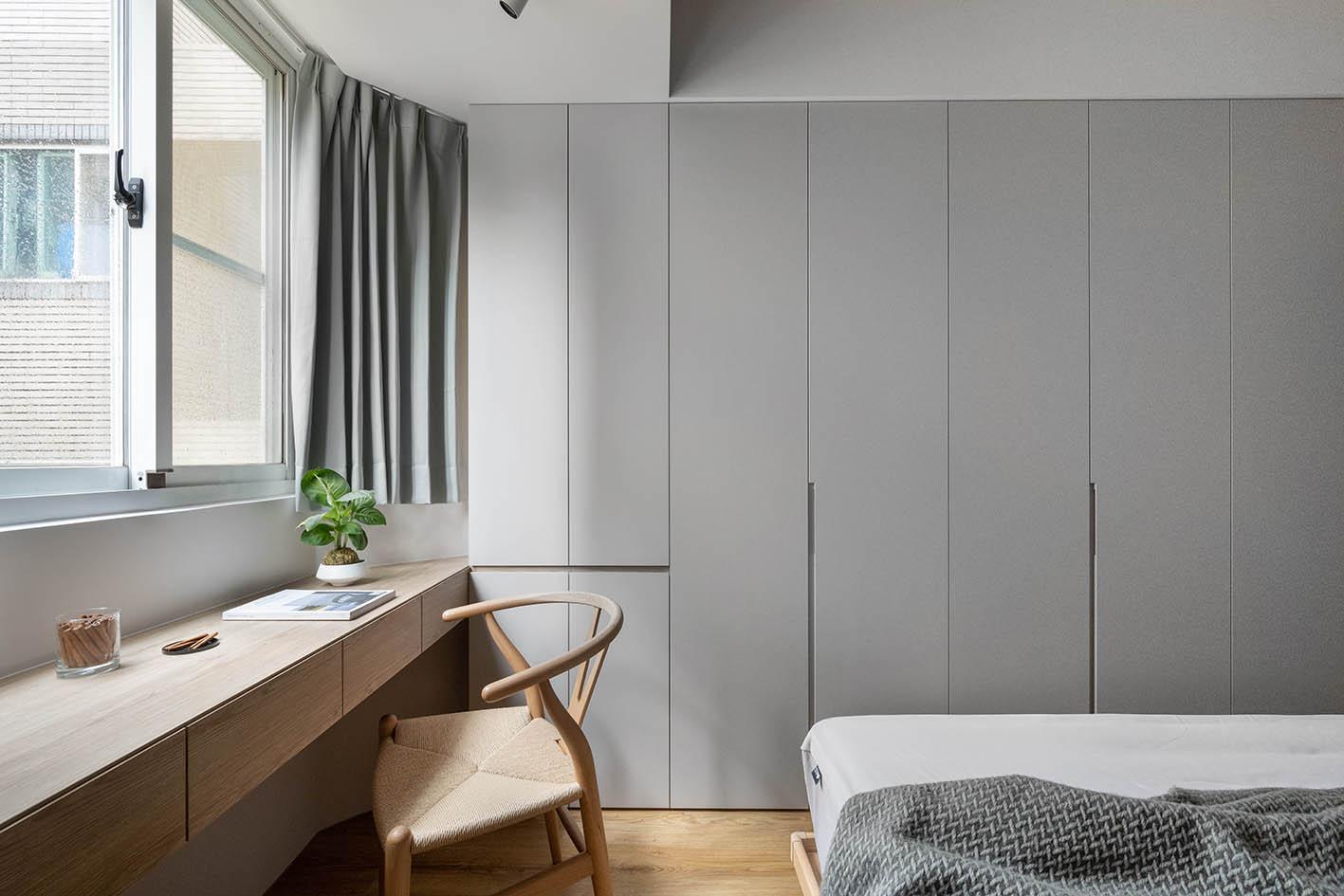 A corner of the living room is intentionally decked out in glass surfaces, so that part of the private space can be seen, maintaining a cohesiveneess between the two spaces. The solid-color façade wall, rattan single chair and wooden side table make the vision warm and harmonious.
Photo: Zero.D