They say that one man's trash is another man's treasure. In Julie Progin and Jesse Mclin's home, there is no better demonstration of this than the vintage Singer sewing machine that sits in the couple's bedroom. Jessie had found the old machine in a dumpster near their previous home in Happy Valley.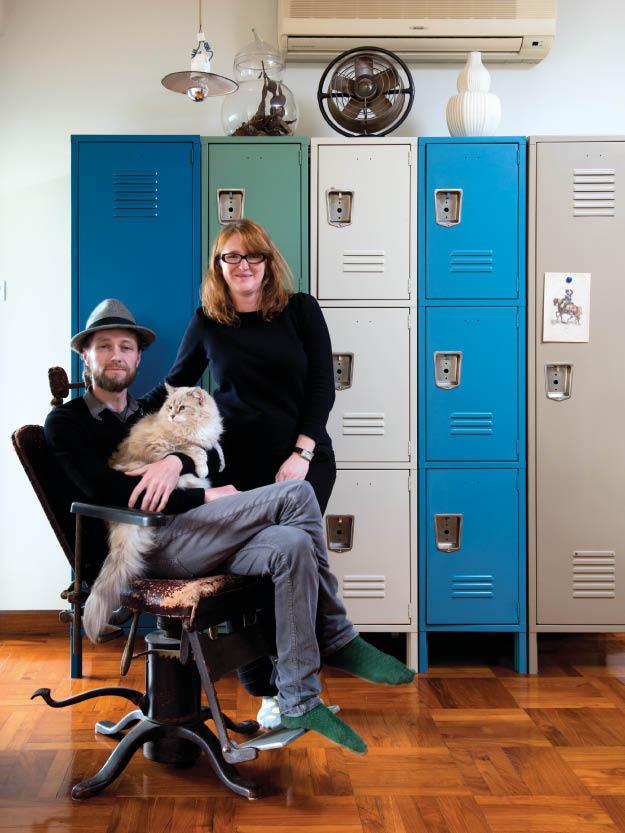 "They were clearing out a flat, and there were all sorts of things, hundreds of movie reels, too. The two of us carried the sewing machine out of there, and of course, as soon as it was away from the dumpster, everyone then thought, 'wow, that's so beautiful – it must have been so expensive,'" says Jesse. "Singer is such an established brand that it has a great tracking system. The machine has a serial number so you can trace its origin on their website," adds Julie.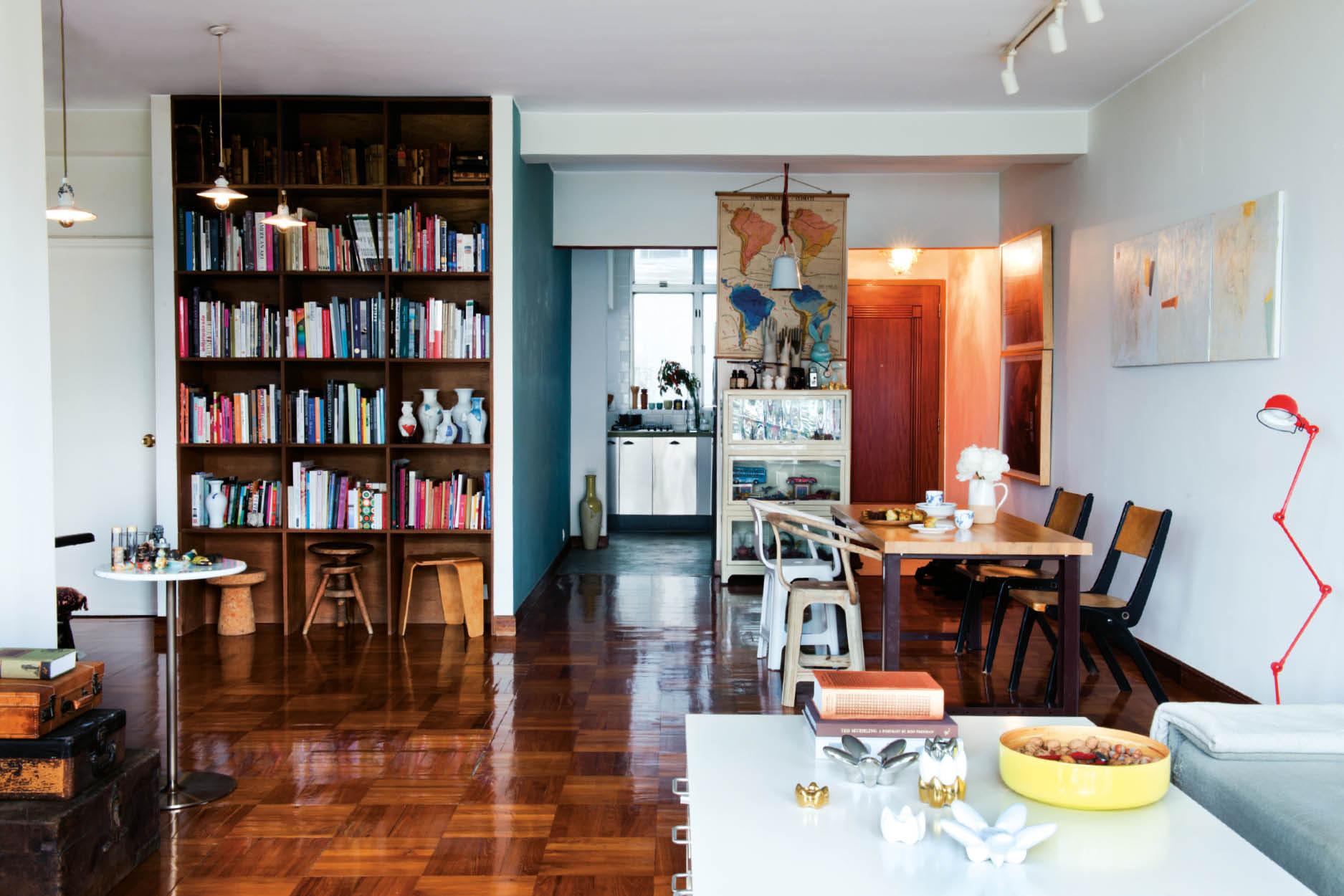 In fact, many of the couple's pieces were "just found," says Jesse. They both collect a lot, and have a knack for it. "We're running out of space for all our stuff, we need a mansion," says Julie. "But we'd still manage to fill it." Despite the couple lamenting about the lack of space, their home doesn't feel cluttered at all, thanks to its high ceilings, open layout and abundant natural light streaming into the apartment.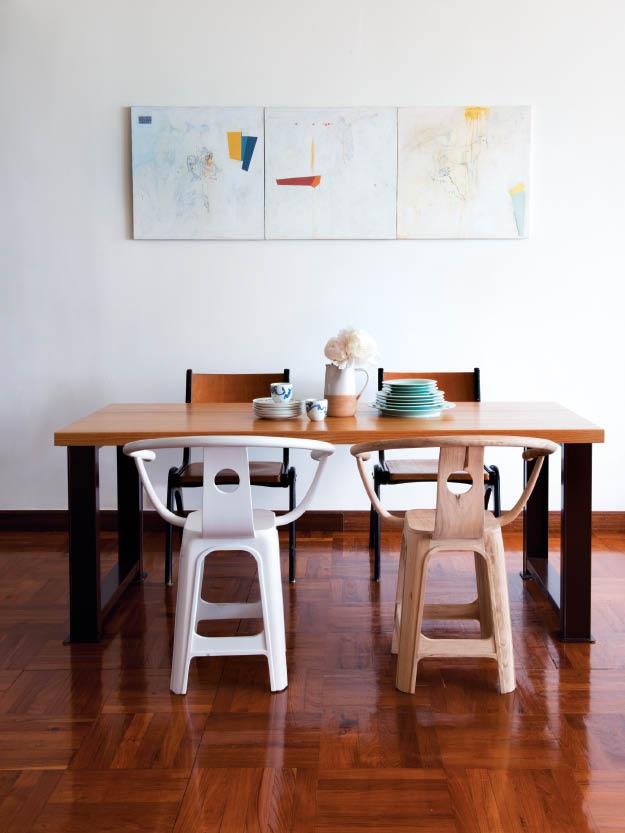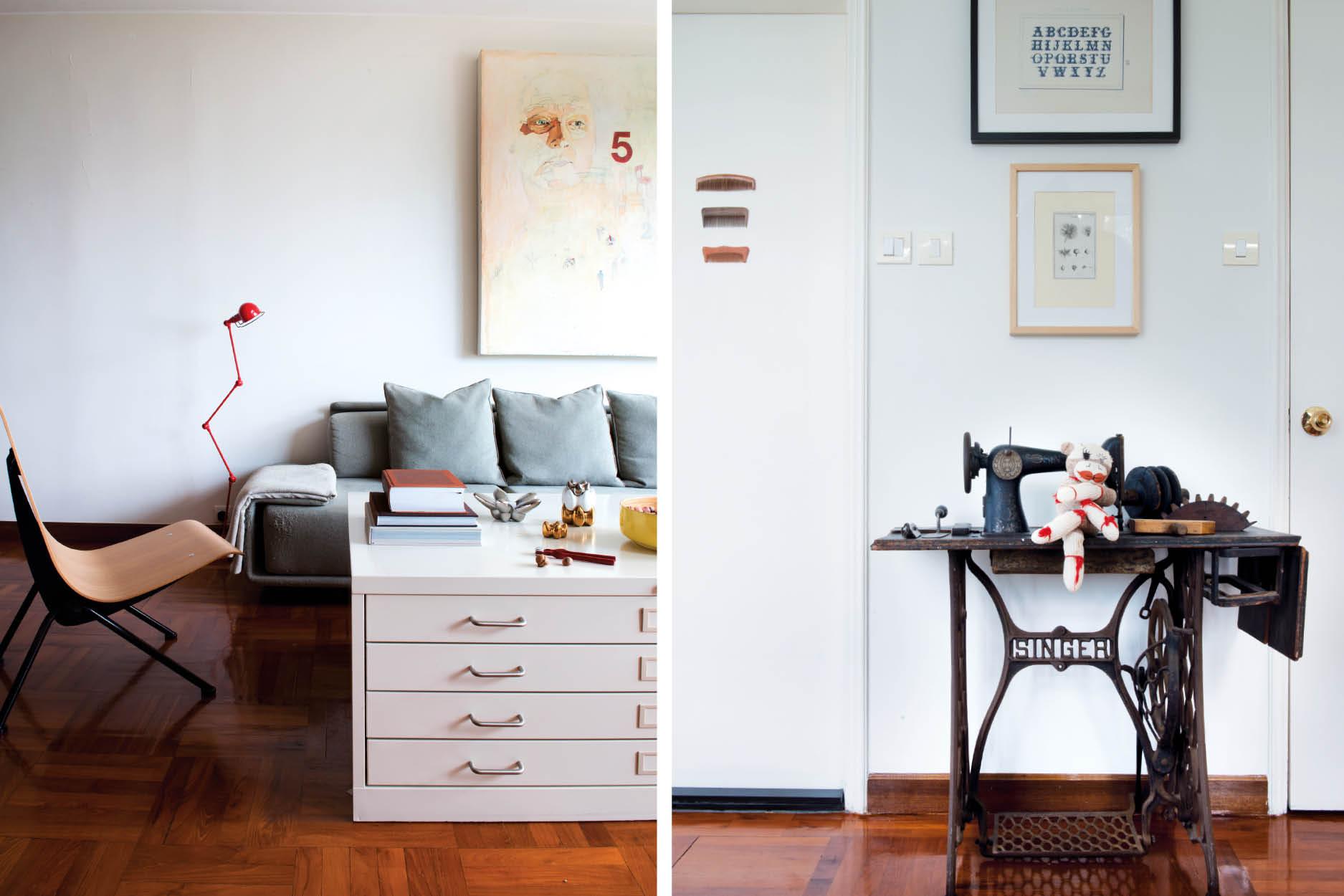 Everything here has a story behind it. In the dining and living area alone, there are old maps and plywood chairs that the couple came across at a school that had shut down, old bottles that Jesse's father used to collect in California, and framed butterflies that look as if they were from Deyrolle in Paris, but were actually from a junk shop on Cat Street in Sheung Wan, and cost only five dollars. The conversation piece has got to be the barber chair, which sits in front of the colourful school lockers that the couple had shipped in from their old apartment in Brooklyn, New York. Jesse came across the chair on a weekend drive up the Hudson River when they still lived in New York. The couple had borrowed a car from their friend's aunt's car for the getaway, and chanced upon the chair on the side of the road. "An antique shop owned it, and sold it to me for a small fee," says Jesse. "We lifted and turned the chair to get it into the car, but it was so heavy we ended up scratching the car!" he says.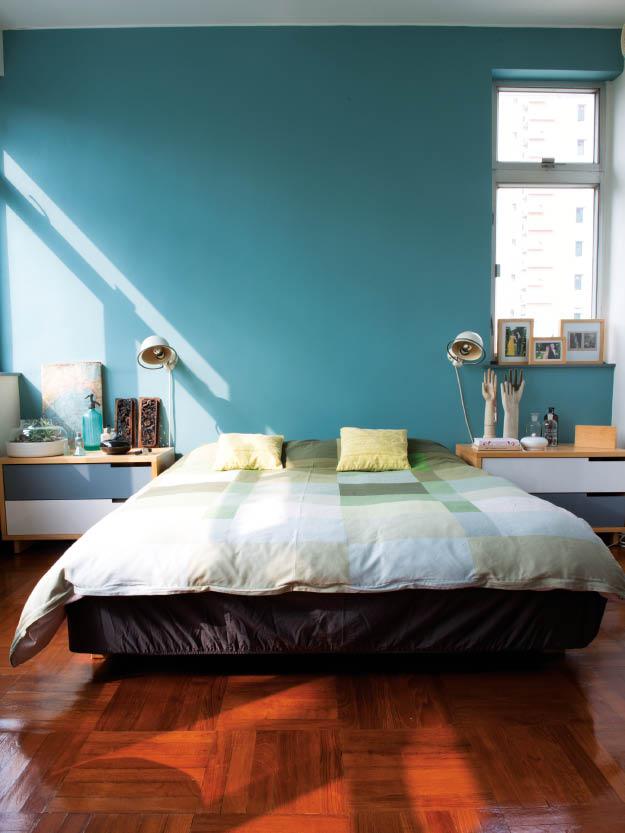 Aside from the metal lockers and sewing machine, there are other touches of industry throughout the home. The coffee table, for example, is a cabinet that was sourced from an office supplier in Shenzhen. "We looked everywhere for a good quality one, and almost considered shipping one in from the US before coming across this cabinet. The vintage ones are beautiful but their initial cost is so high – they're heavy, so you end up paying a fortune to ship them over here," says Jesse.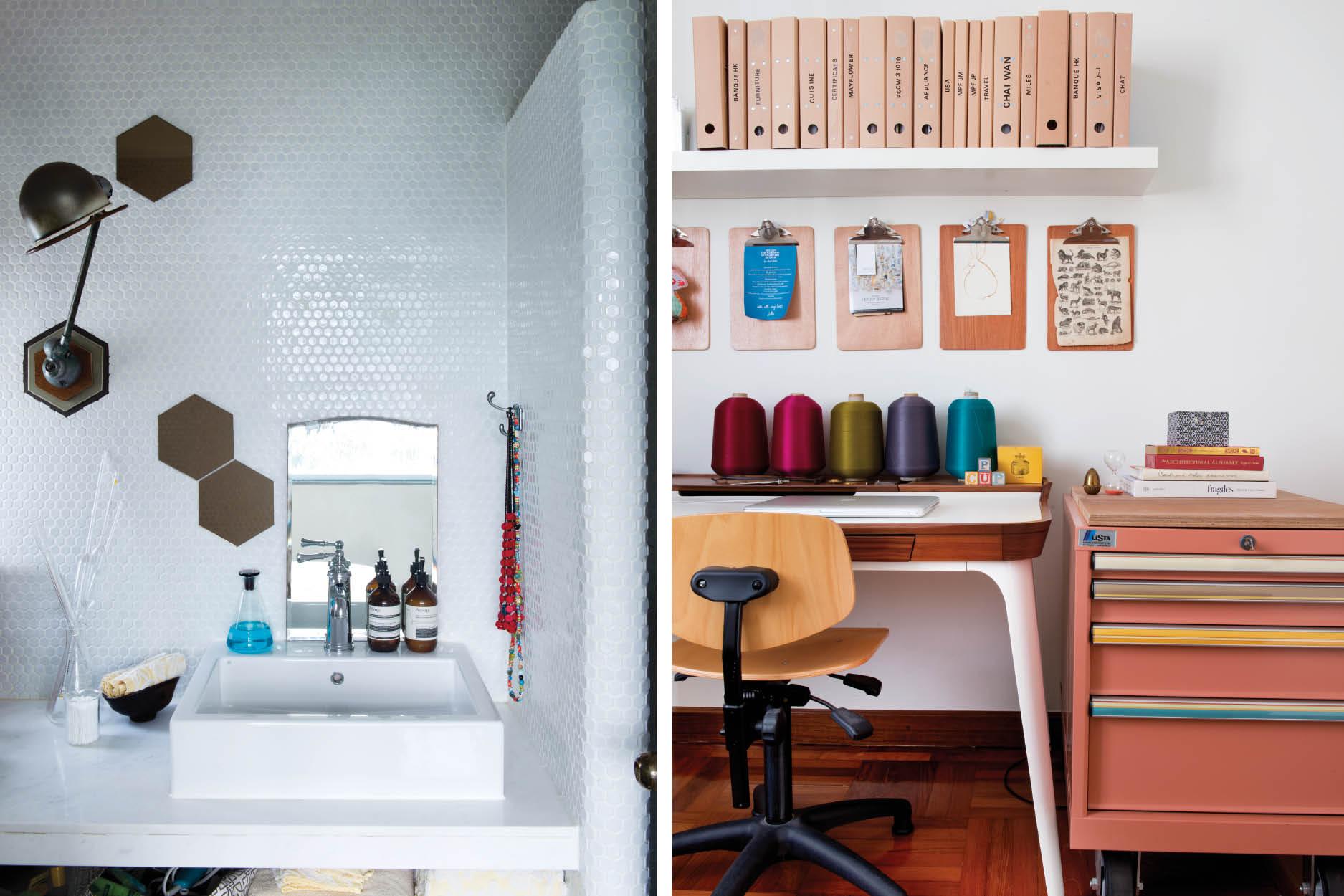 Filament light bulbs continue the theme, as do vintage, heavy-duty lights – particularly the French industrial lamp in the master bathroom. "It's by Jieldé. It's built so strong it's never going to wear out," says Jesse.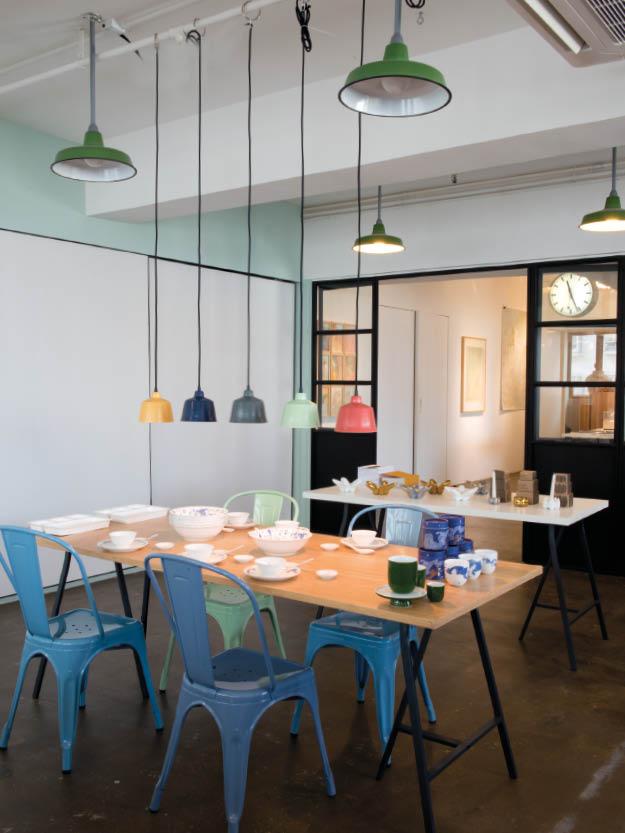 The mix of vintage and industry also comes into play in Latitude 22N's studio and gallery in Chai Wan, which is, like Jesse and Julie's home, fresh, calm and eclectic. Pops of minty, hemlock green carry through both their home and the studio, and this lovely shade really lets Latitude 22N's exquisite ceramic creations shine.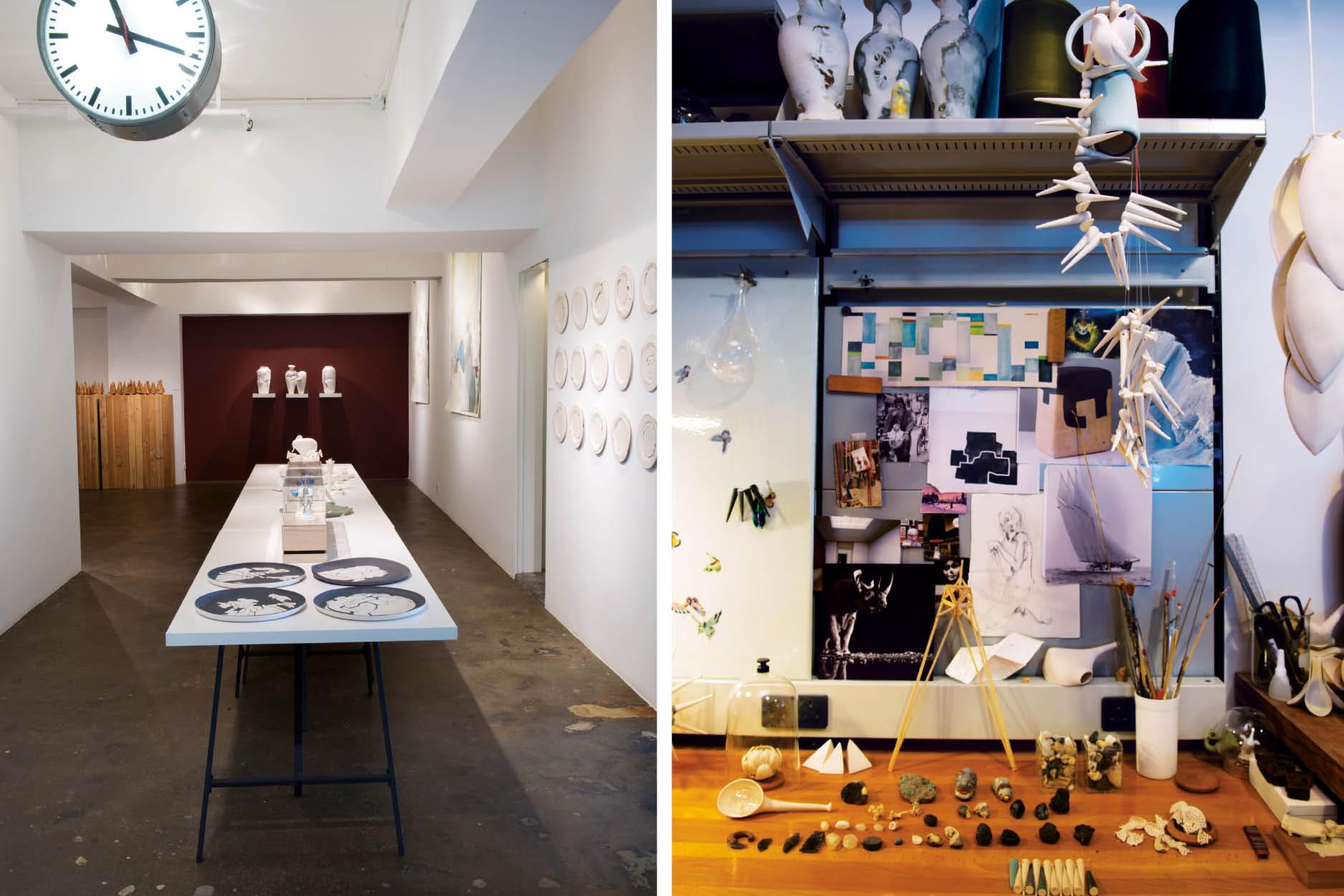 The quality and beauty of their work is clearly gaining recognition both in Hong Kong and globally, with international projects on the horizon and growing popularity locally. It's inspiring to see talent succeed – especially when it's homegrown. We're
looking forward to seeing what this gifted pair does next.
Photography: Edgar Tapan
Styling: Samantha Wong