Veronica Emery is a global citizen – it's no surprise, then, to see she has fashioned a family home with a medley of international influences.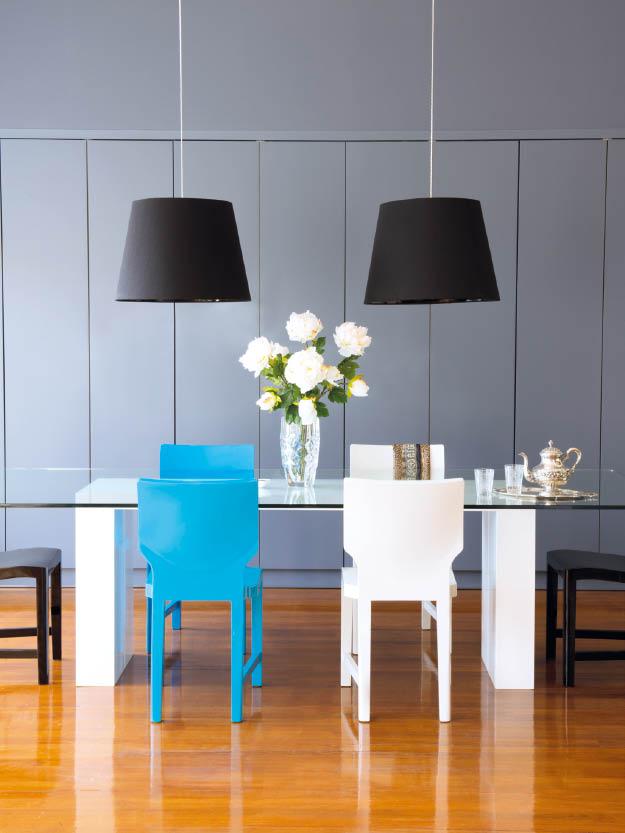 The lawyer-turned-interior designer was born and raised in Argentina to an Italian mother and Swiss father, and has Polish and Russian grandparents. She studied a postgraduate degree in Bruges, Belgium – where she met her Japan-born French husband. They have four children, and the family has lived in the UK, Japan, Bali and now Hong Kong.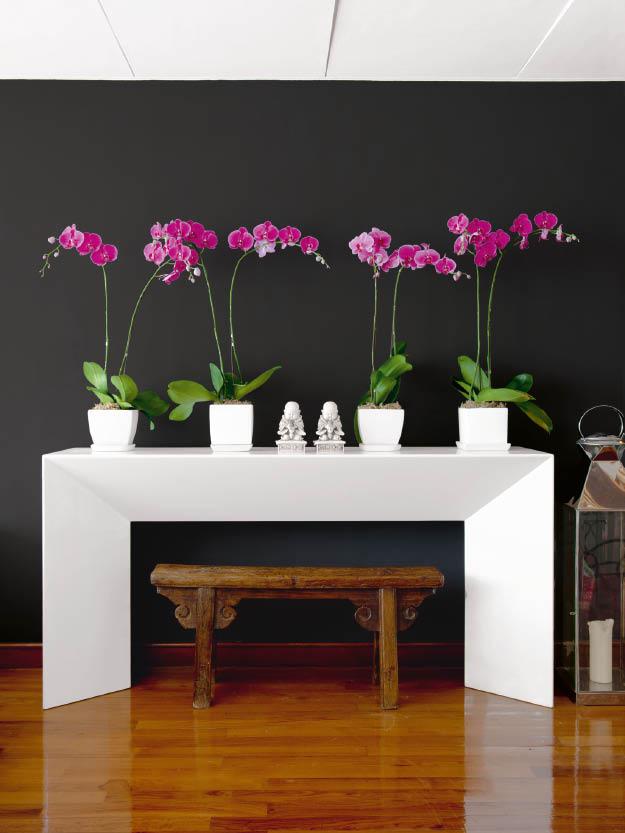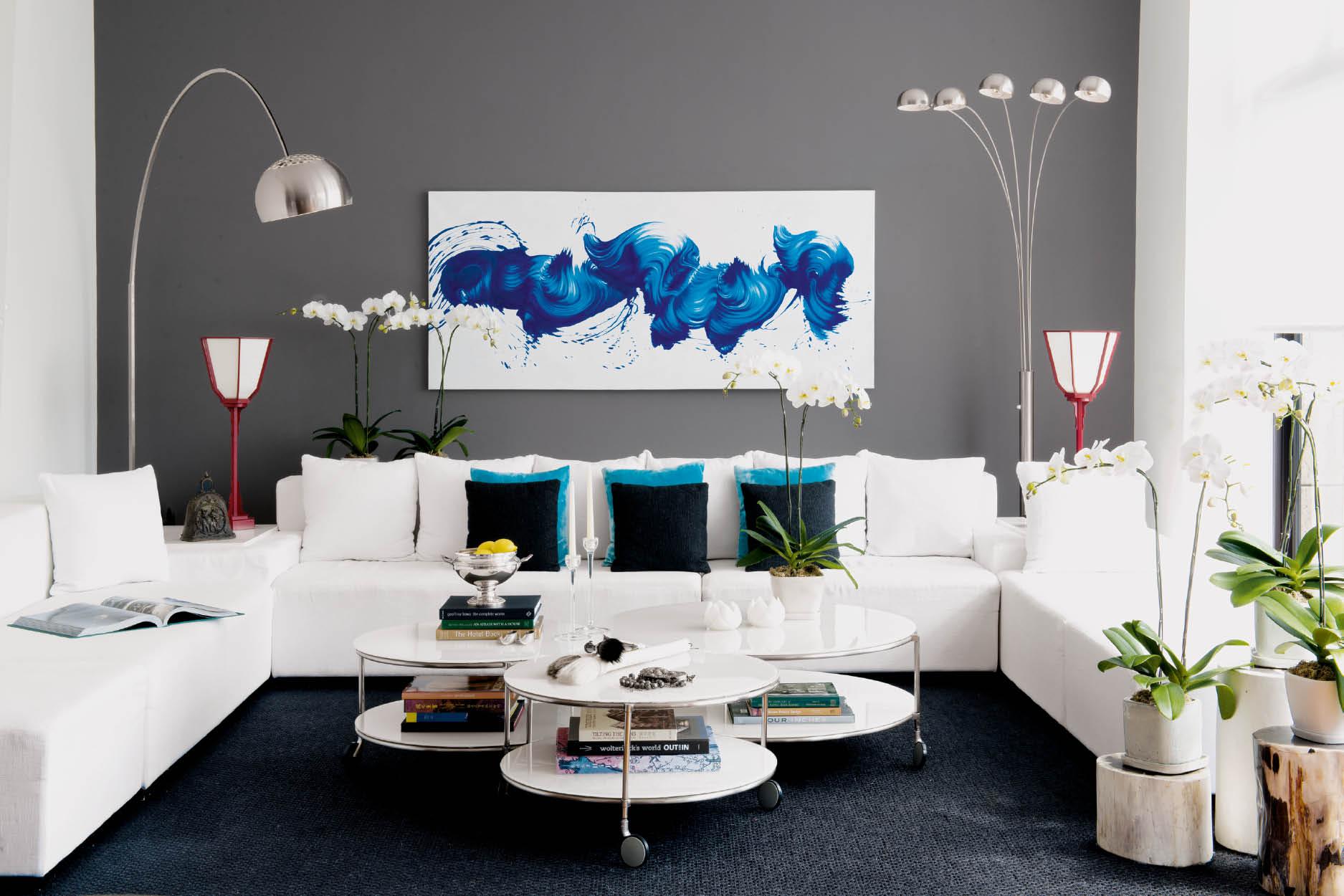 Veronica's time in each of these locales shines through in every room in her home. In the open living and dining room alone, you can find fine silverware, an antique Chinese screen, red lacquer lanterns from Bali, decorative elements that remind them of Japan, as well as knick-knacks collected on their travels across the world.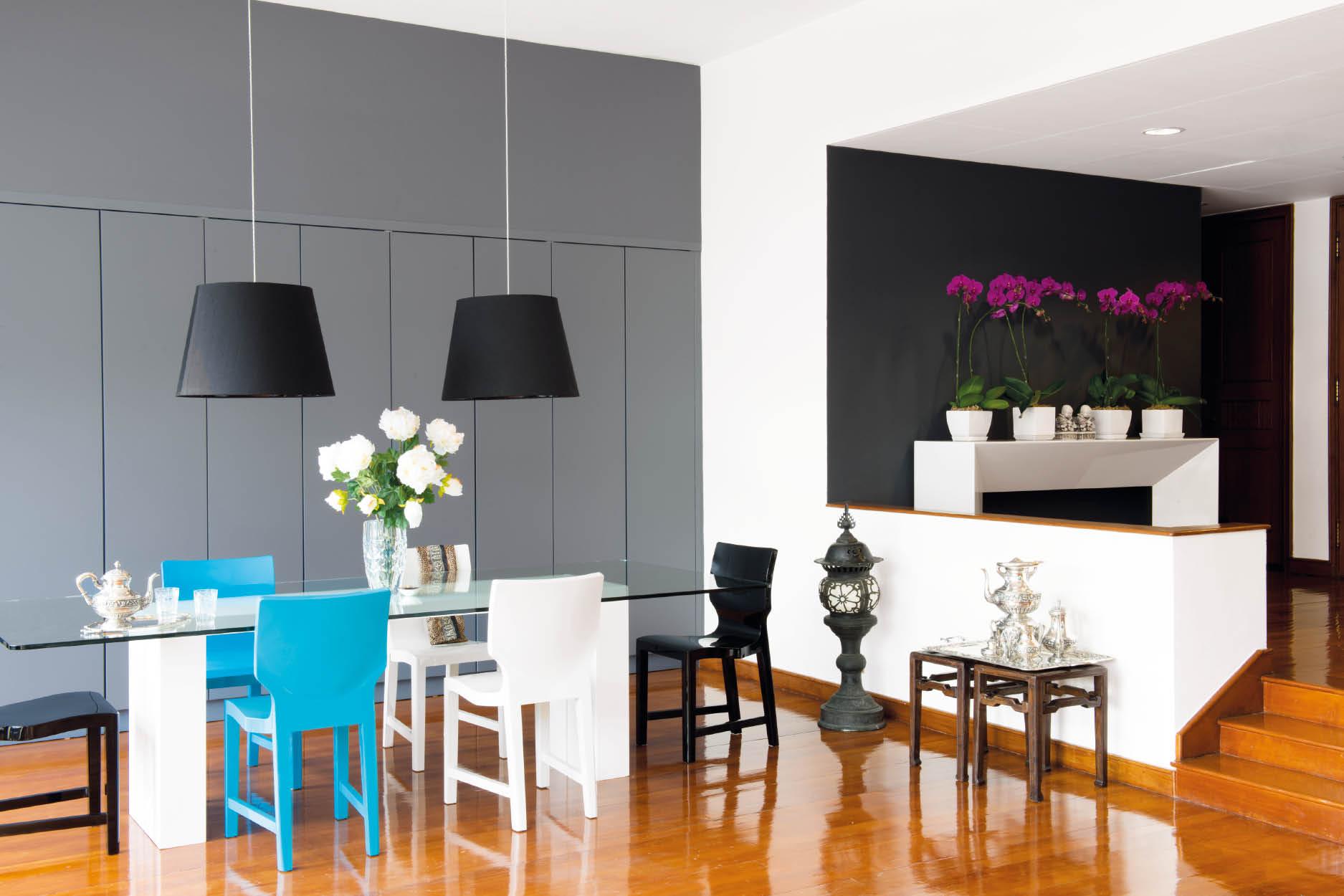 Much of her antique collection came from the homes she grew up in: "My parents loved to collect antiques – I was always surrounded by beautiful things," says Veronica. "My mother has given me a lot of pieces over the years … it's fun to swap them around. It's good to change things and experiment."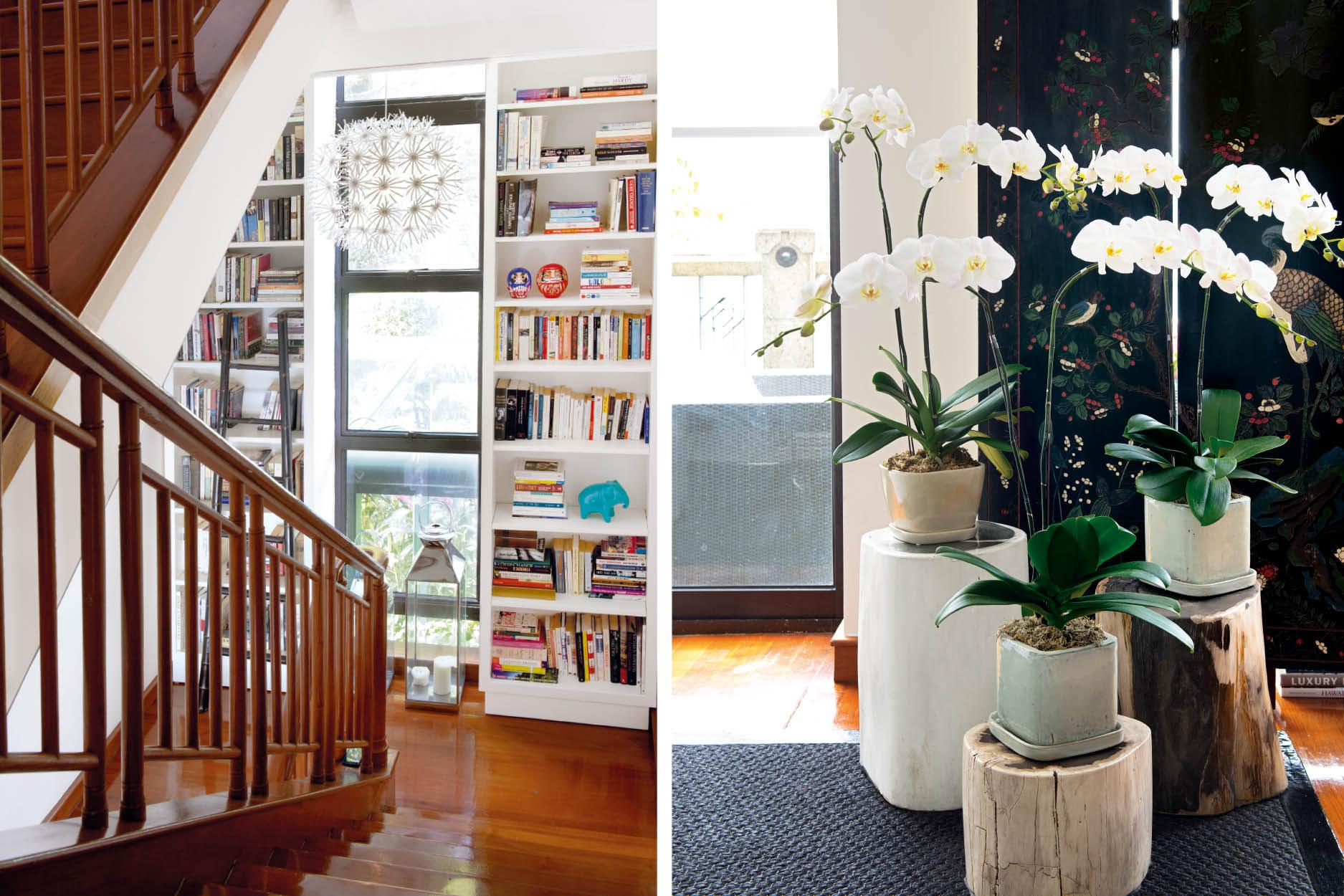 Change is something that Veronica is clearly accustomed to, having lived in so many different countries, but the word applies to her home decor, too. Right now, the living area's pared back, grey and white interior is brought to life with vibrant pops of cobalt blue and turquoise in the artwork, cushions and dining chairs. "It's very contemporary. I loved the turquoise dining chairs – they're what set the colour scheme," says Veronica of the space. "I like white a lot but I think I'll change the living room; I've got the modern look out of my system now. For me, luxury is the ability to be able to change. When you live in a house that is too precious, it's like a museum home."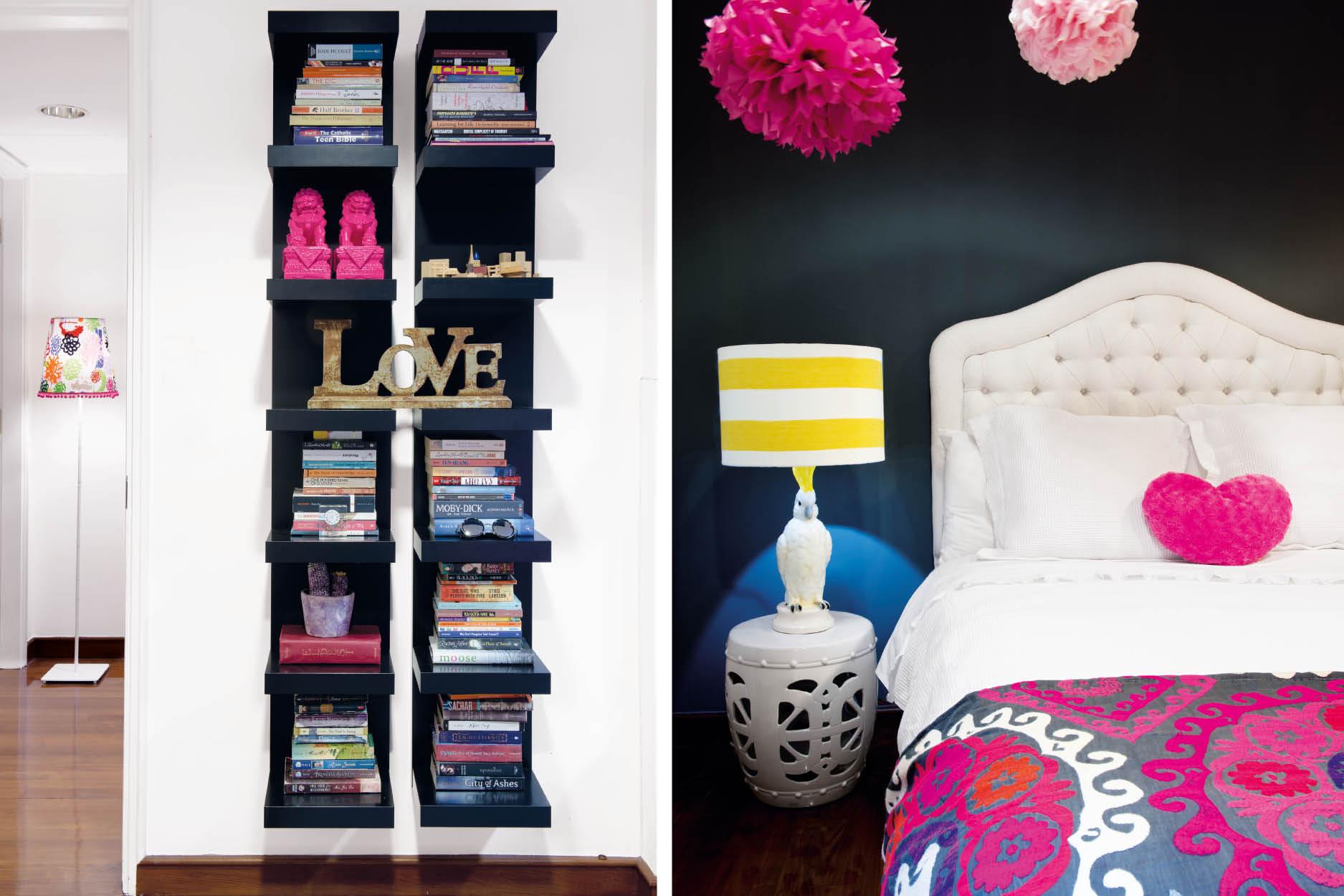 The children's bedrooms upstairs are where things get lively. Vibrant colours and patterns animate the different rooms, each tailored to reflect the children's individual personalities. "I like the kids' bedrooms a lot – I love sitting in my youngest daughter's chair and reading to her," says the designer.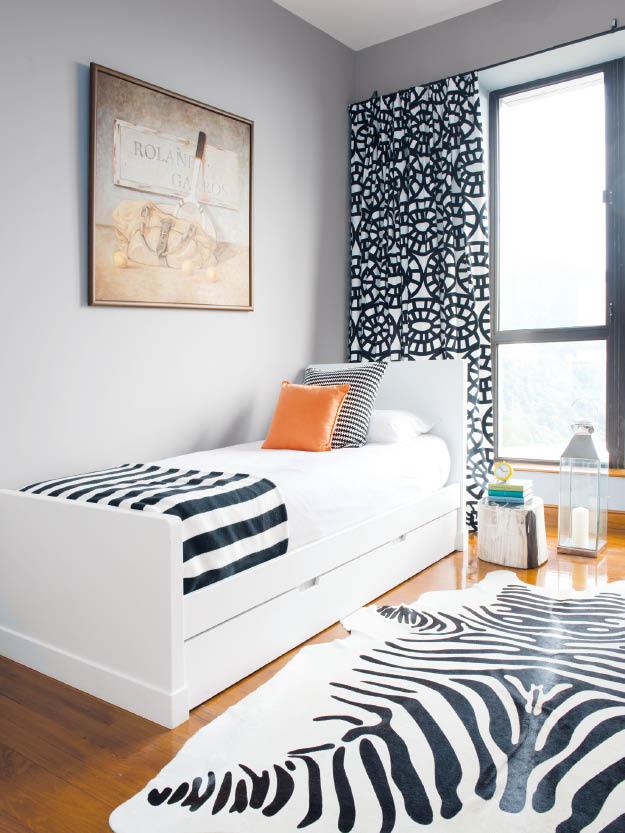 In fact, it was her children who spurred Veronica to make the move from the corporate world to design. After having her fourth baby, Savannah – now six years old – Veronica decided she wanted to have better control over her work life. "I used to work very long hours. I still work like crazy now, but at least I get to decide when I work a little bit more than before," says the mother of four. This led her to enrol in a course at London's Inchbald School of Design. "I have always loved design. It's my passion. I was going to either study law or architecture – my father was a lawyer so I chose that, but design was always at the back of my mind," says Veronica.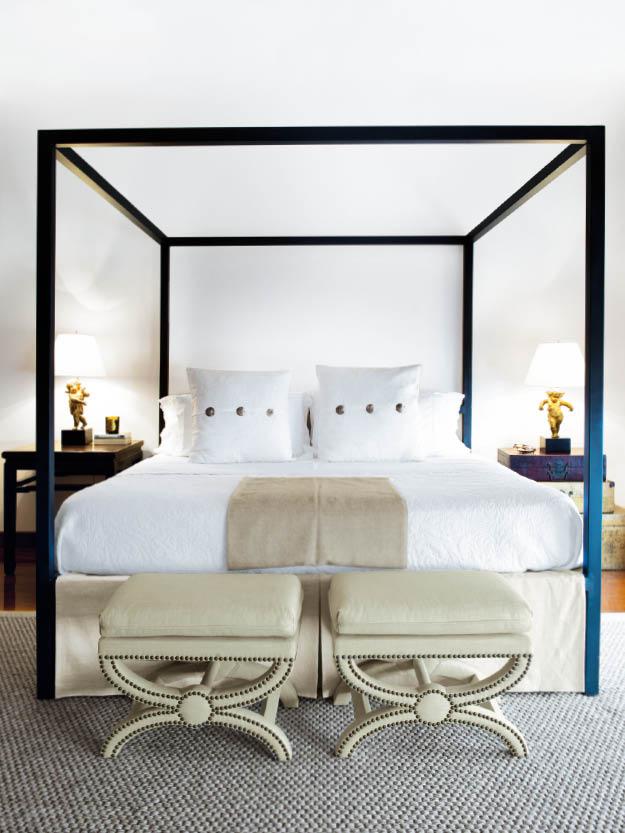 Despite her collection of art, antique heirlooms and design pieces, Veronica is quick to say that she is "not a design snob," while pointing to a lampshade from Ikea. "I think Ikea has some of the best designers in the world. It doesn't all have to be expensive. The important thing is that the house tells the story of who is inside; it's not a showroom."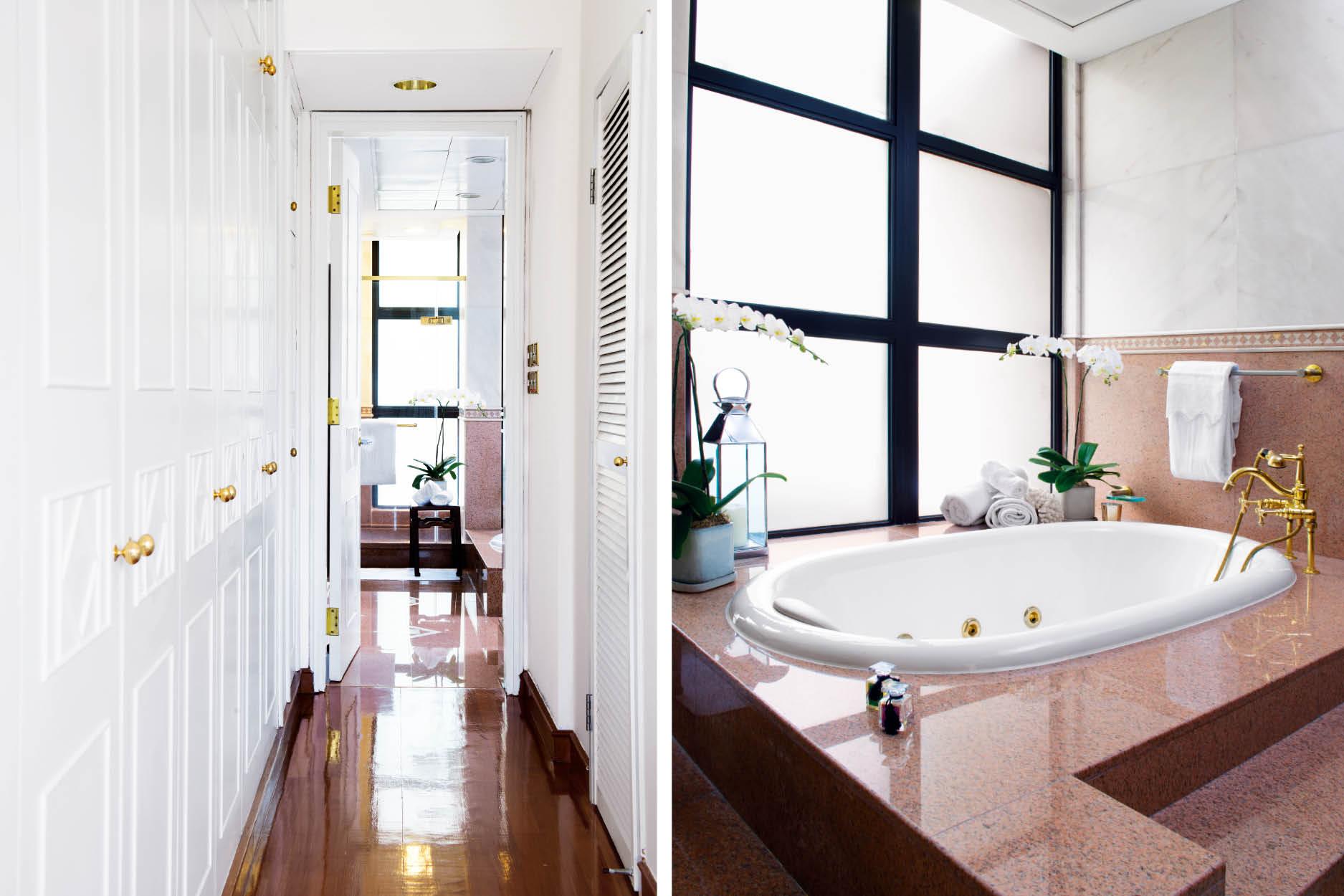 And, adds Veronica, "It's important to have some things in your house that bring a smile to your face whenever you see them. I bought two little Buddhas when I first got here – I thought they were so unique. After I bought them, the guy came out with a box full of them. But who cares? They make me smile. You shouldn't take yourself too seriously."
Photography: Edgar Tapan
Styling: Gemma Blest