Time was of the essence when designing this spectacular family abode.
"From start to finish, we only had six months for concept, design, construction and installation," explains Greg Natale. Luckily for the Sydney-based designer, Greg was already familiar with the family's needs and tastes, having previously designed their Oklahoma home – a mansion with a bold equestrian theme for the avid horse lovers.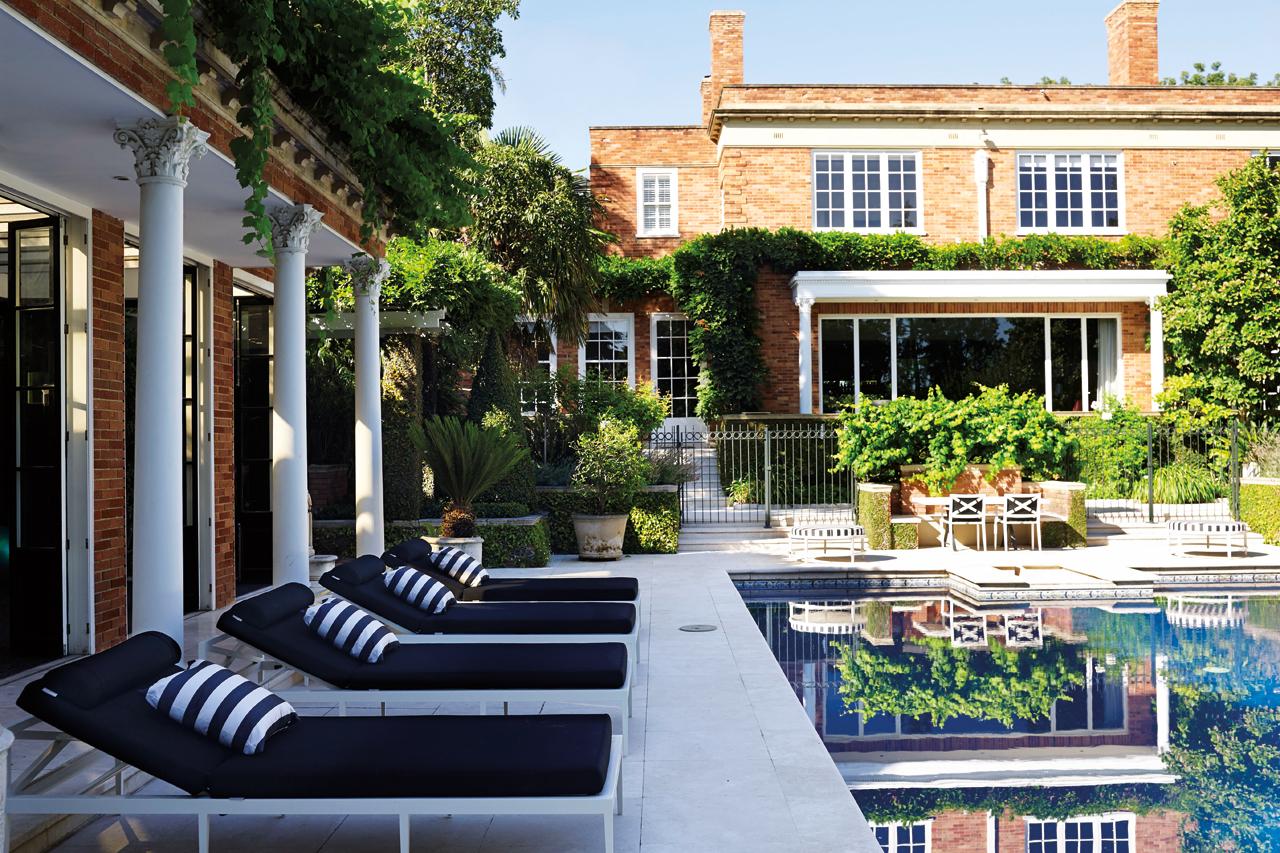 Their second collaboration is situated in an upscale residential enclave in Melbourne. The two-level, seven-bedroom home's welcoming red brick shell opens out onto a sparkling swimming pool and backyard. Greg focused on redesigning the home's dated interiors, delineating areas with the clever use of timber panelling, custom joinery, shelving and slatted ceilings, so rooms flow into one another effortlessly.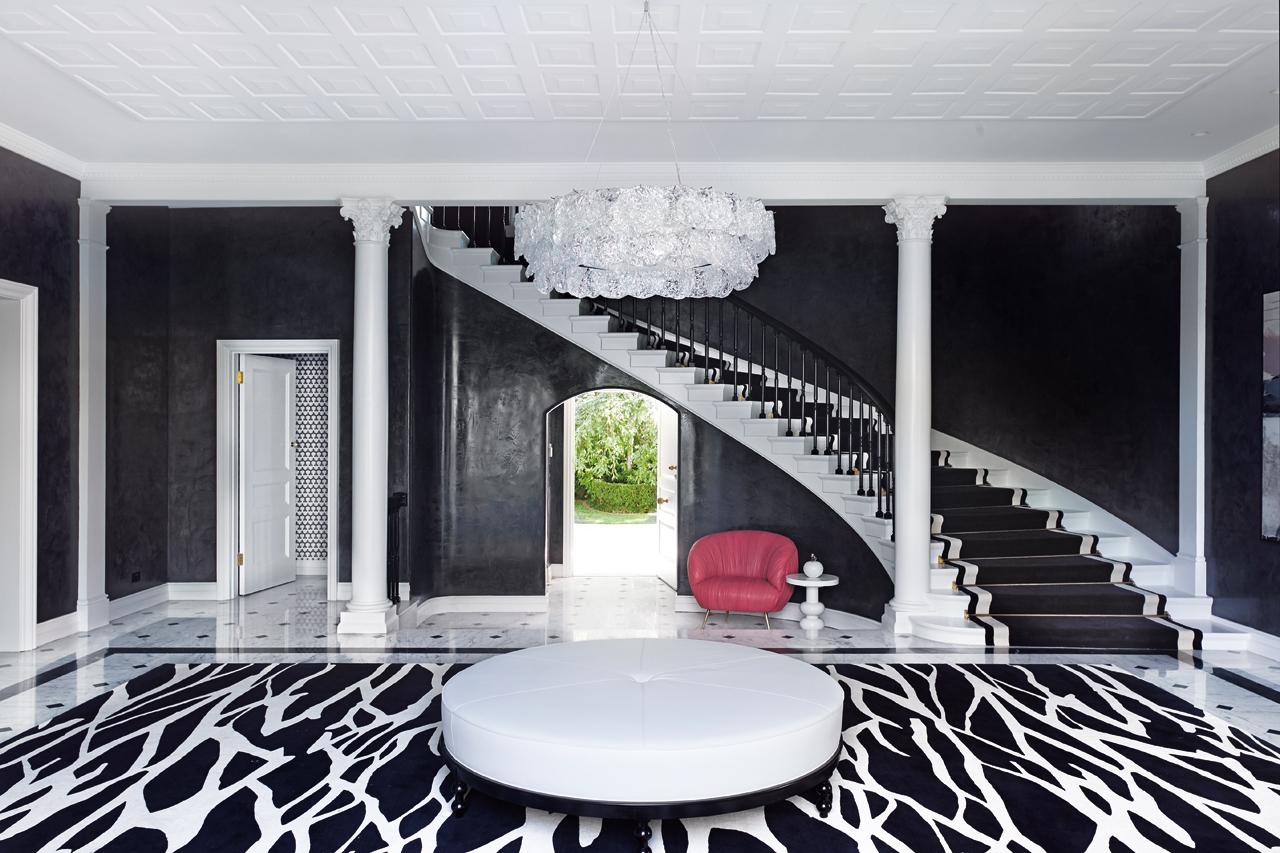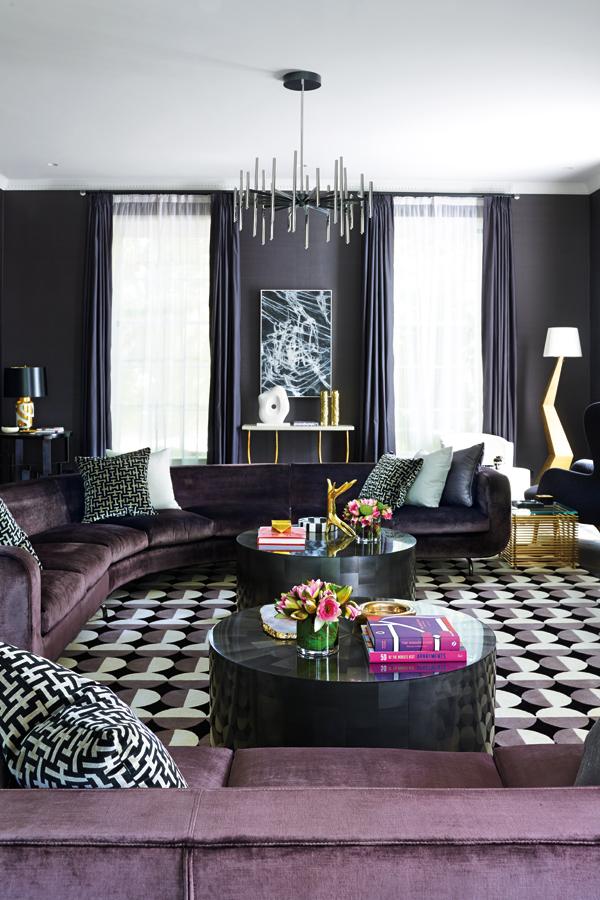 Greg and the homeowners agreed on a monochromatic palette – an ideal backdrop for the designer's brazen use of graphic prints, seen in the soft furnishings, the patterned rugs and cushions in the living area and foyer, and the throws in the bedrooms. "I love patterns – I think anyone will recognise that," says Greg.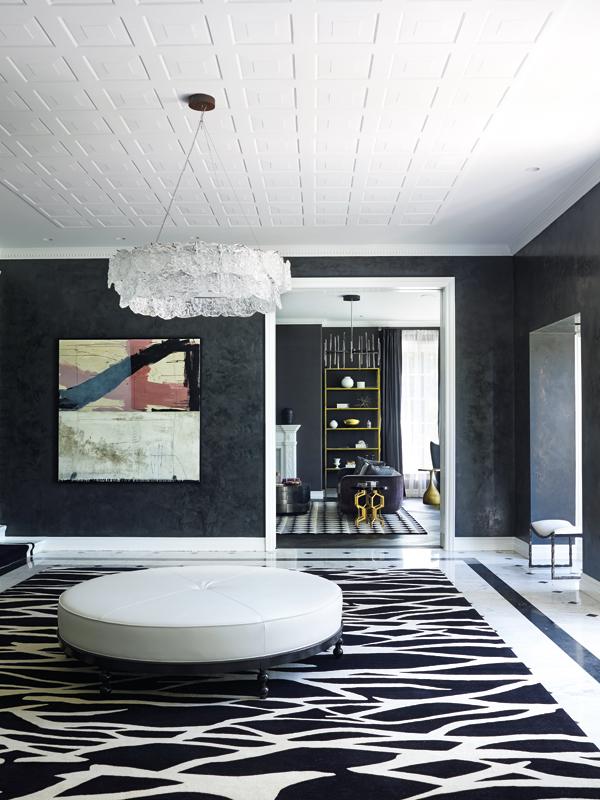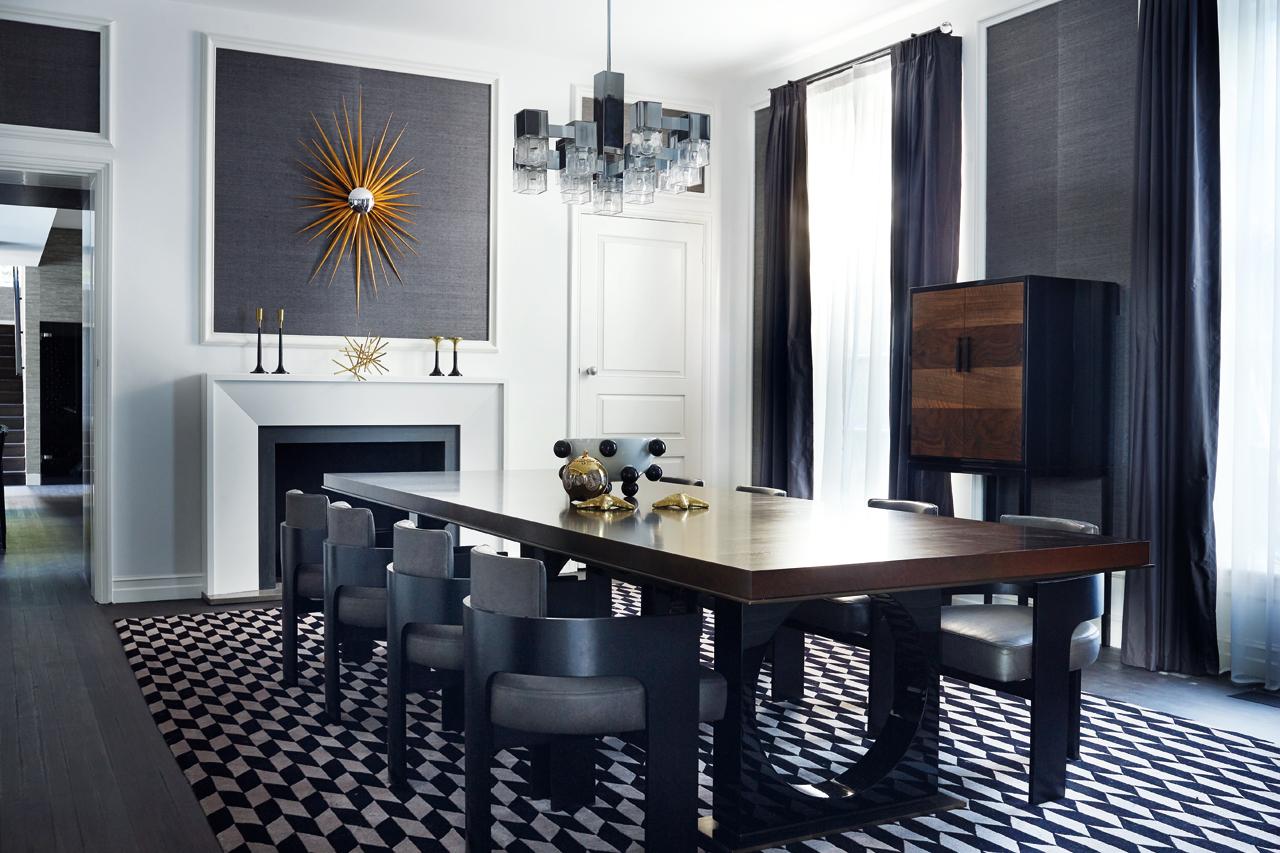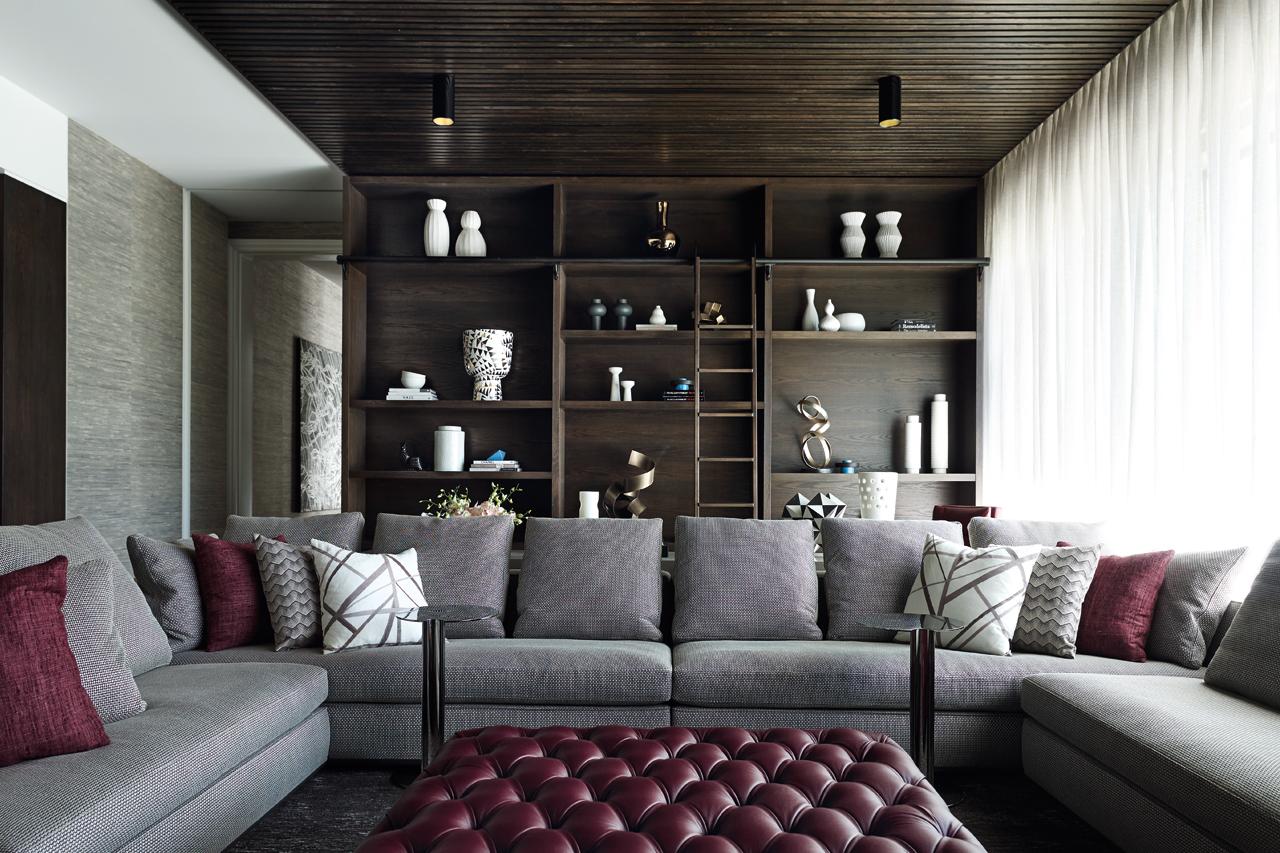 The pieces that adorn the home's interiors blur the line between furniture and fine art. The Salvador Dalí Bracelli lamp for BD Barcelona in the living room stands out as an arresting sculptural showpiece next to timeless mid-century modern collectibles including the Fritz Hansen Swan and Egg chairs. "For me, the formal living room is the real hero," Greg explains. "It encapsulates the spirit of the project, and also plays host to some of my favourite pieces in the house."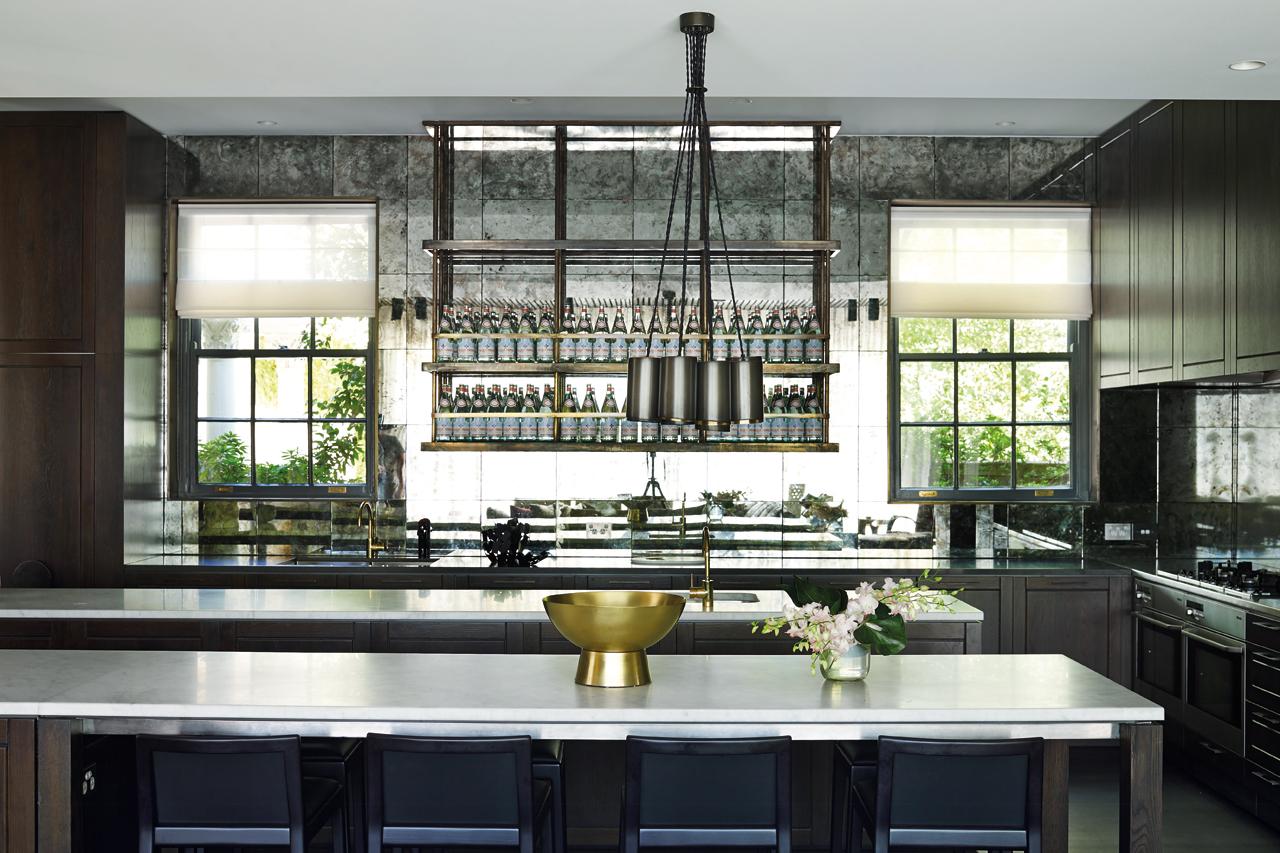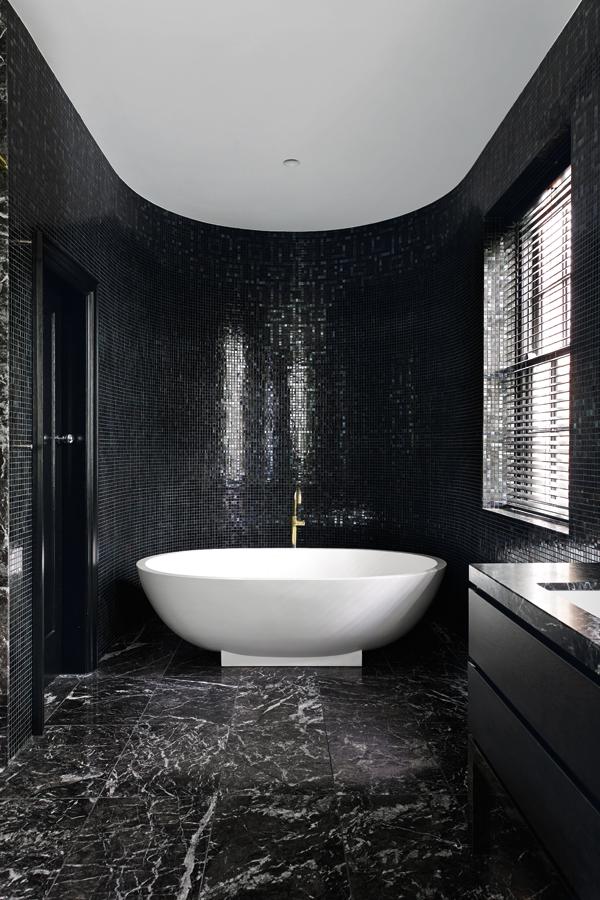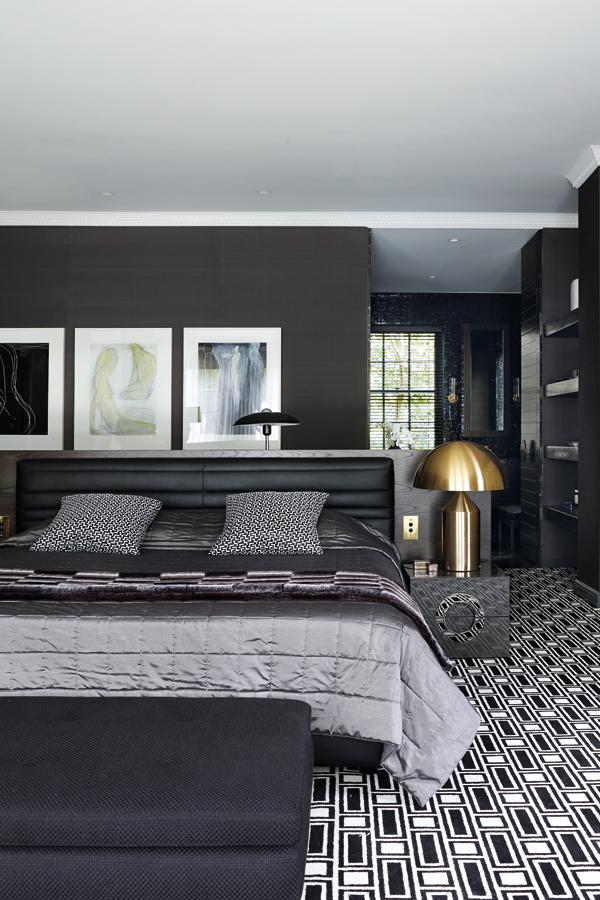 Although the curated interiors remain grand, Greg took the needs of the homeowners into consideration by designing a comfortable family room. At the heart of every successful project is the delicate balance between a designer's ambitions and the needs of its inhabitants – a compromise that's evidently been reached in this Melbourne residence. Greg says, "What I love about the client-and-designer relationship is that we can each nudge the other in new directions creatively – and that's all part of the thrill of seeing the project come together."
Photography by Anson Smart
A version of this article originally appeared in our March 2016 issue.