A couple's home in Taipei is bedecked with a mix of colonial-style decor and pieces.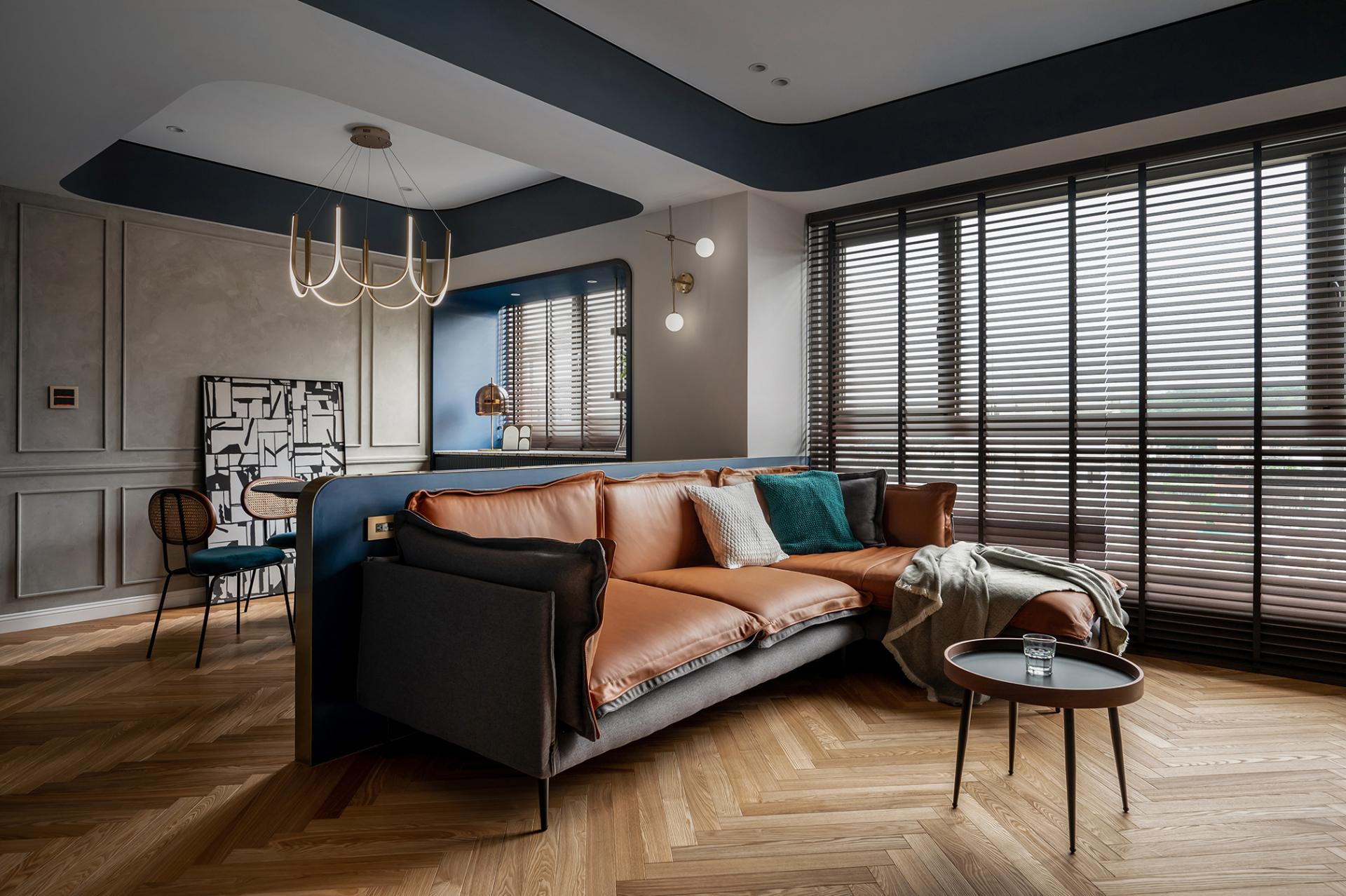 Located in a renovated old house in Taipei, this 1,067-foot residence with rounded walls is custom made by CIRCLE Interior Furniture Design for a couple, whose recklessness and unique insights bring much insight to the designer team - the dwelling is an extension of their personality.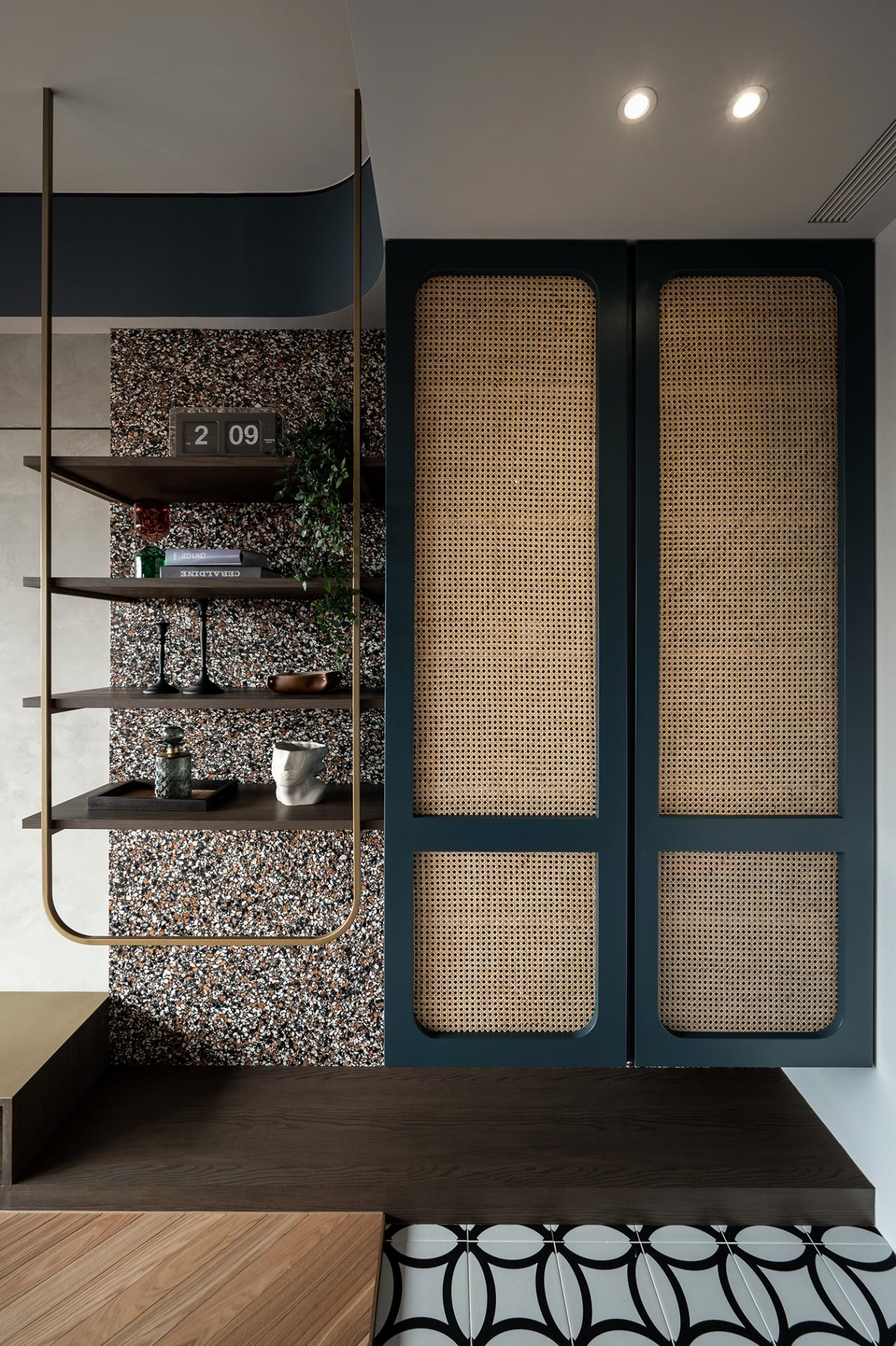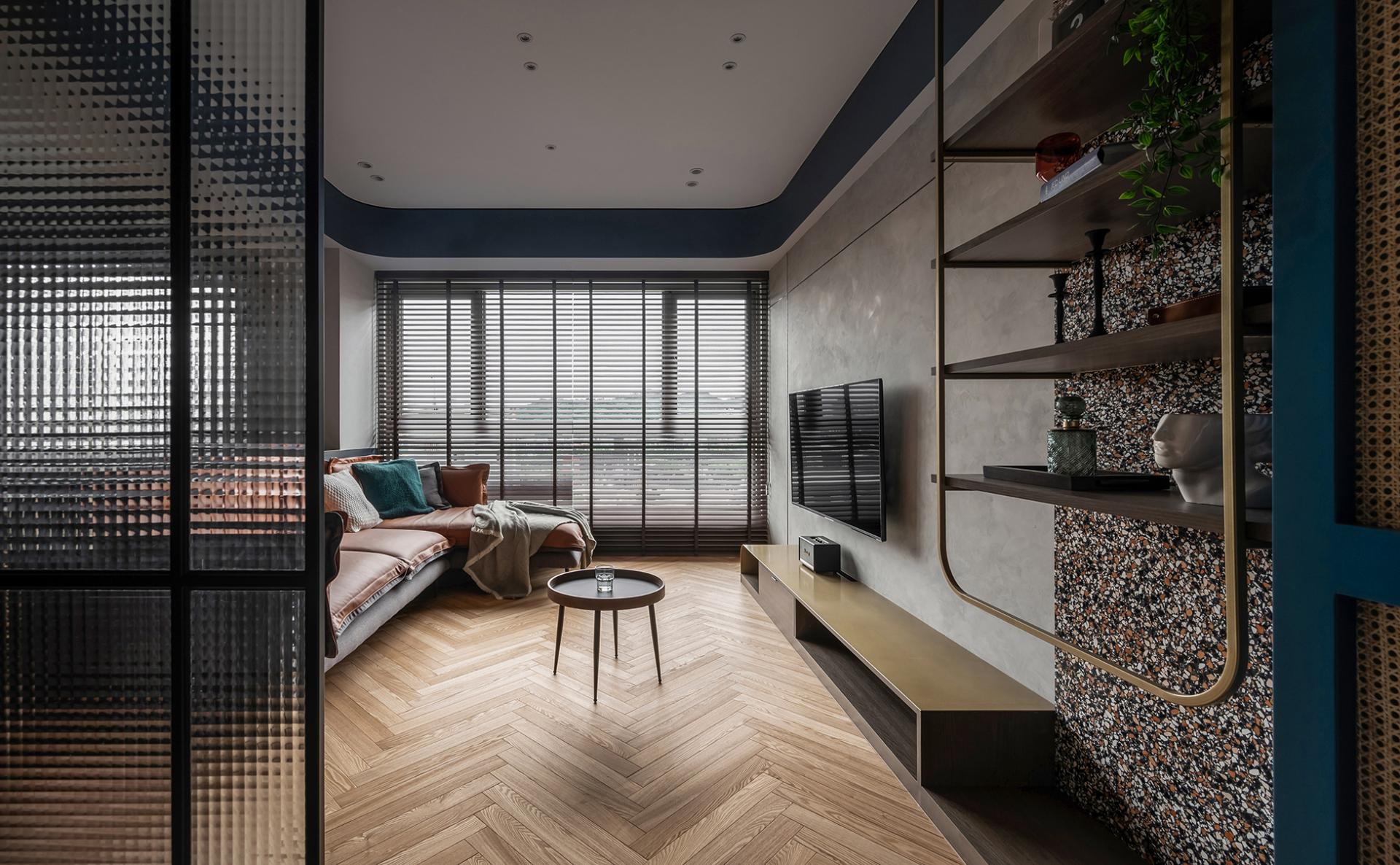 The foyer area floored with tiles and the rattan shoe cabinet are classic colonial styles, which are not only beautiful but also practical. The retro style also manifests in the prussian blue spliced orange terrazzo decorative surface, bronze metal display stand, and round-cornered long lattice glass screen partition.
Like carving out an oil painting, the designers play with layers with a master's dexterity. The open display rack not only displays the owners' favourite decorations, it's also a good planting area. Unlike the concealed storage cabinet, it is neat and tidy, and emanates a sense of life and vigour.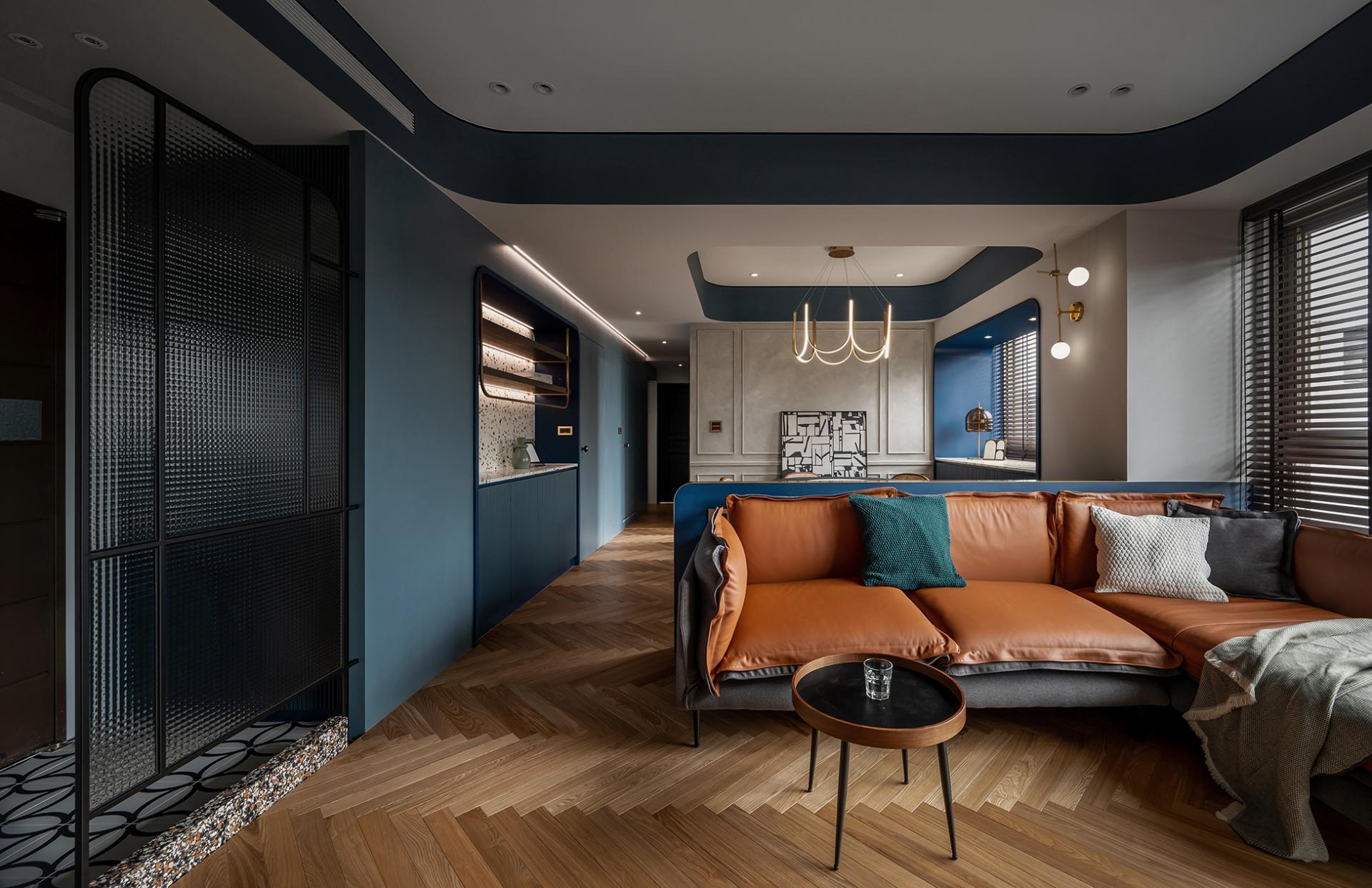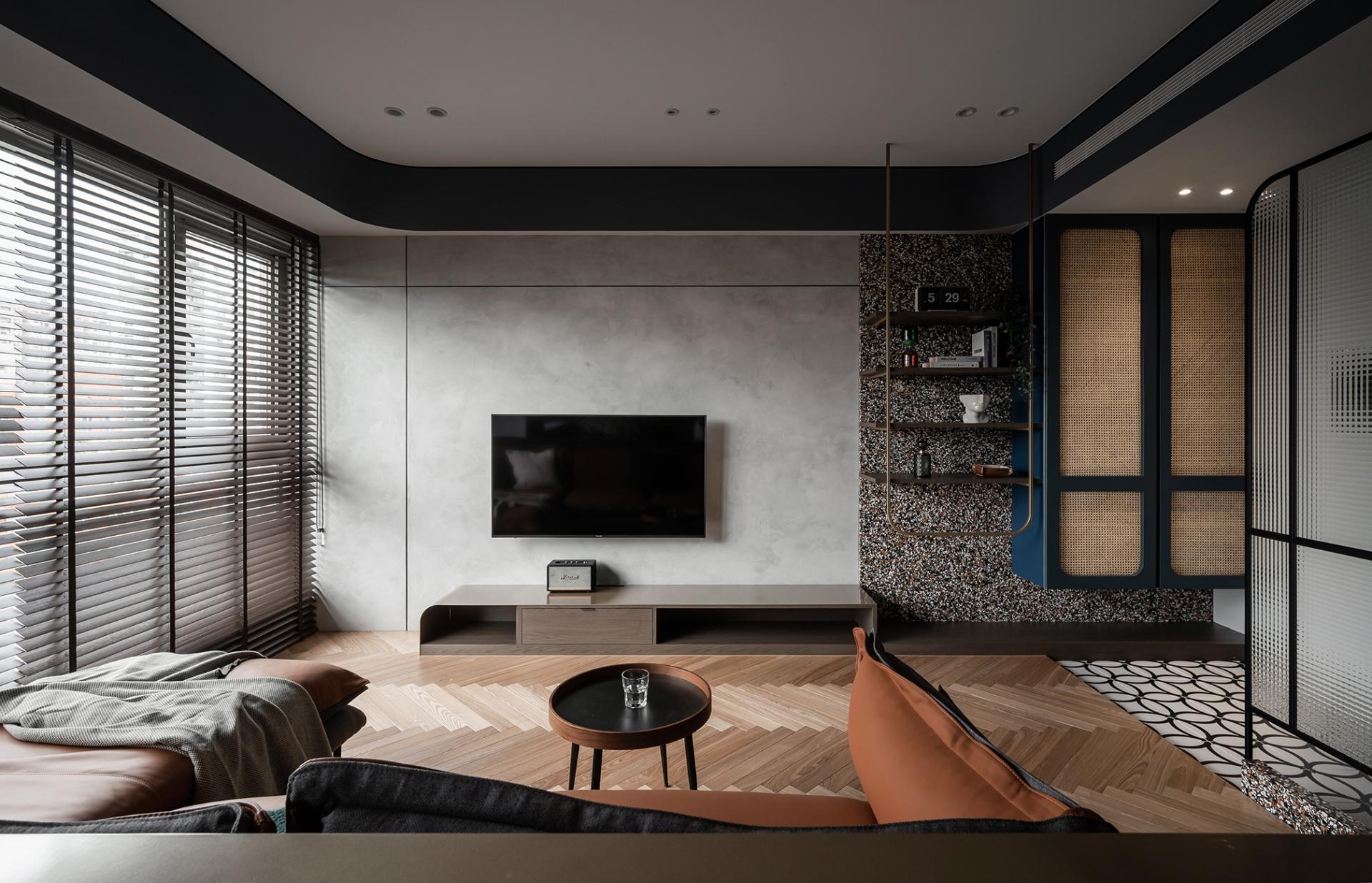 In the living room, the large area of painted TV wall complements Prussian blue well, while the herringbone parquet floor is simple and exquisite. The visual focus is directed to the orange coffee and blue leather sofa, which makes for an even stark contrast between the retro and the elegant. The facade shape of the ceiling is also extended in blue, instantly uplifting the gracefulness of the entire space.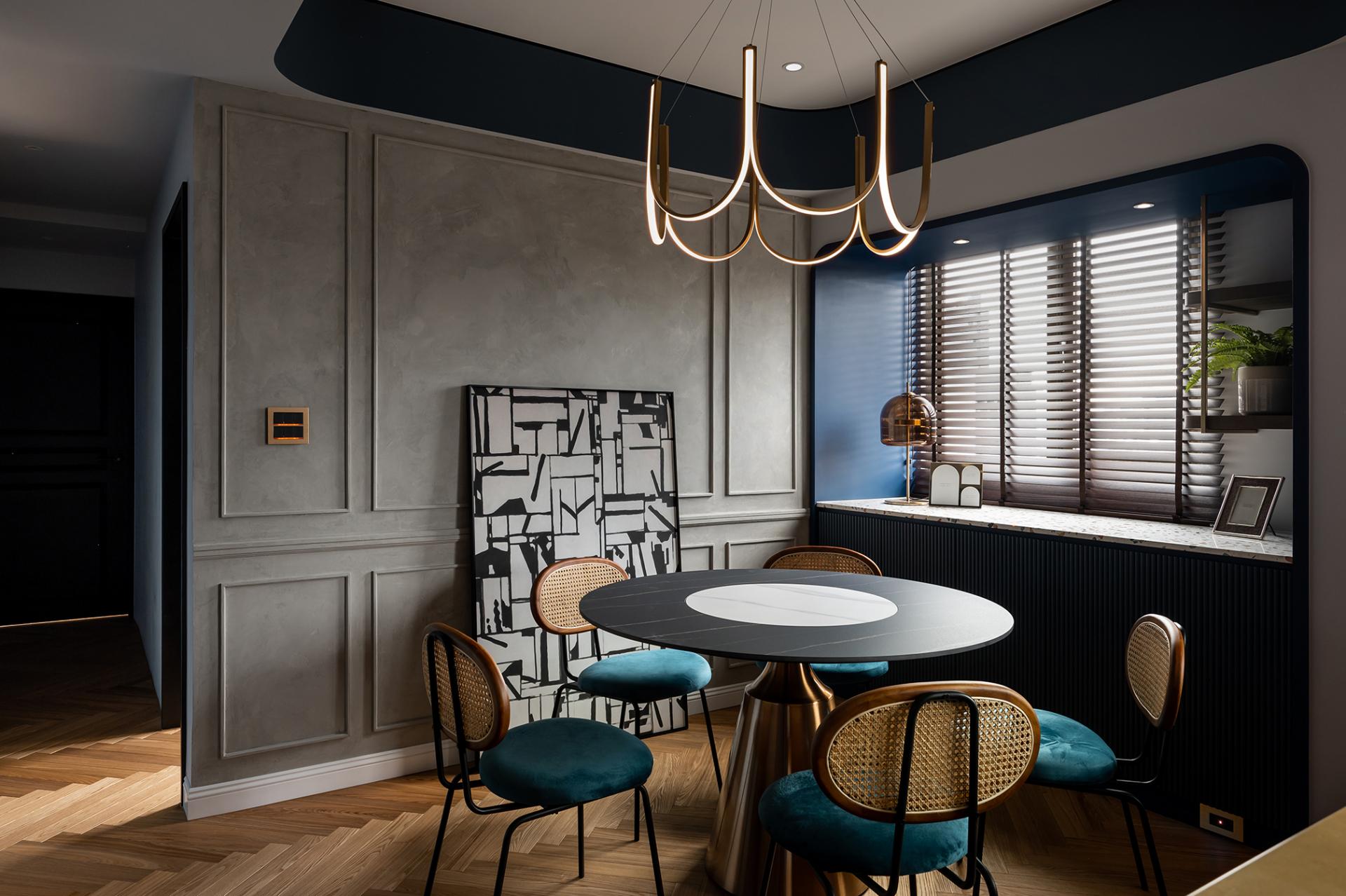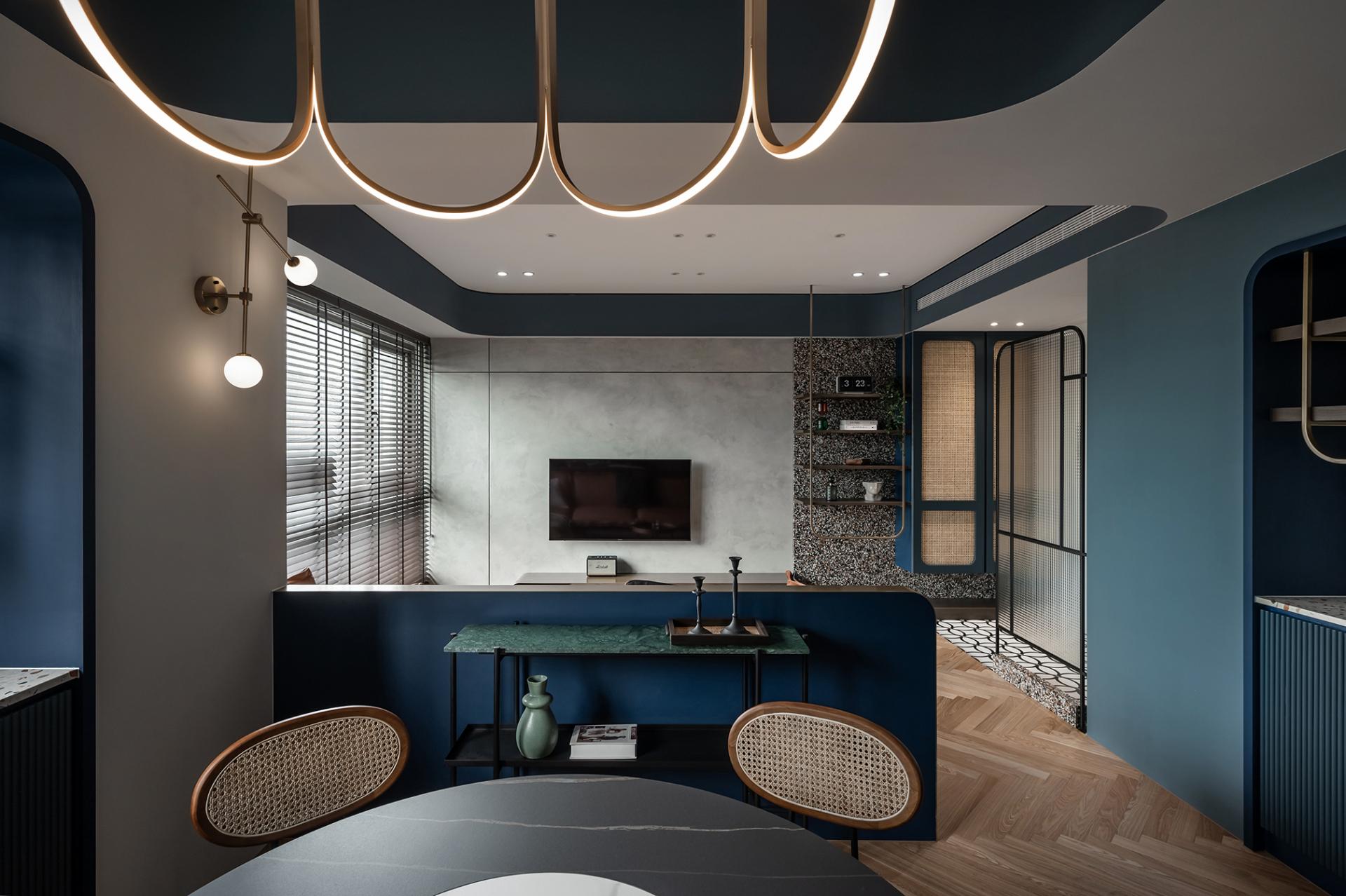 The lighting in the dining area has light lines to keep the space comfortable and open. There're also an ingenious mix of retro pieces: the rattan-woven flannel dining chair, the contrasting black and white dining table, the gray moulding wall and the rounded window sill area. It is worth mentioning that the iron low cabinet with emerald stone surface hidden by the partition wall is made of Taiwan's unique serpentine material, its colour has a jade-like textual surface.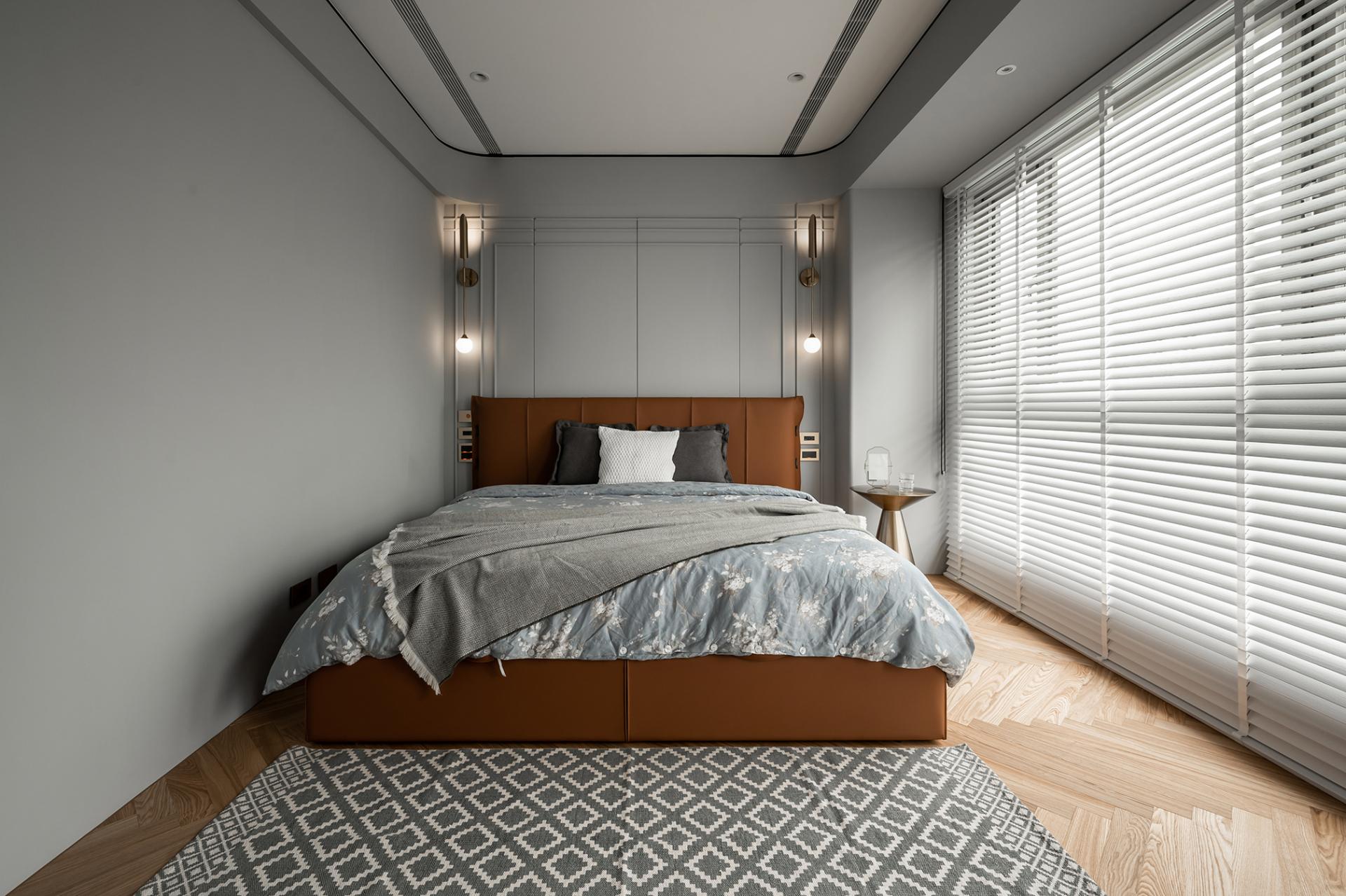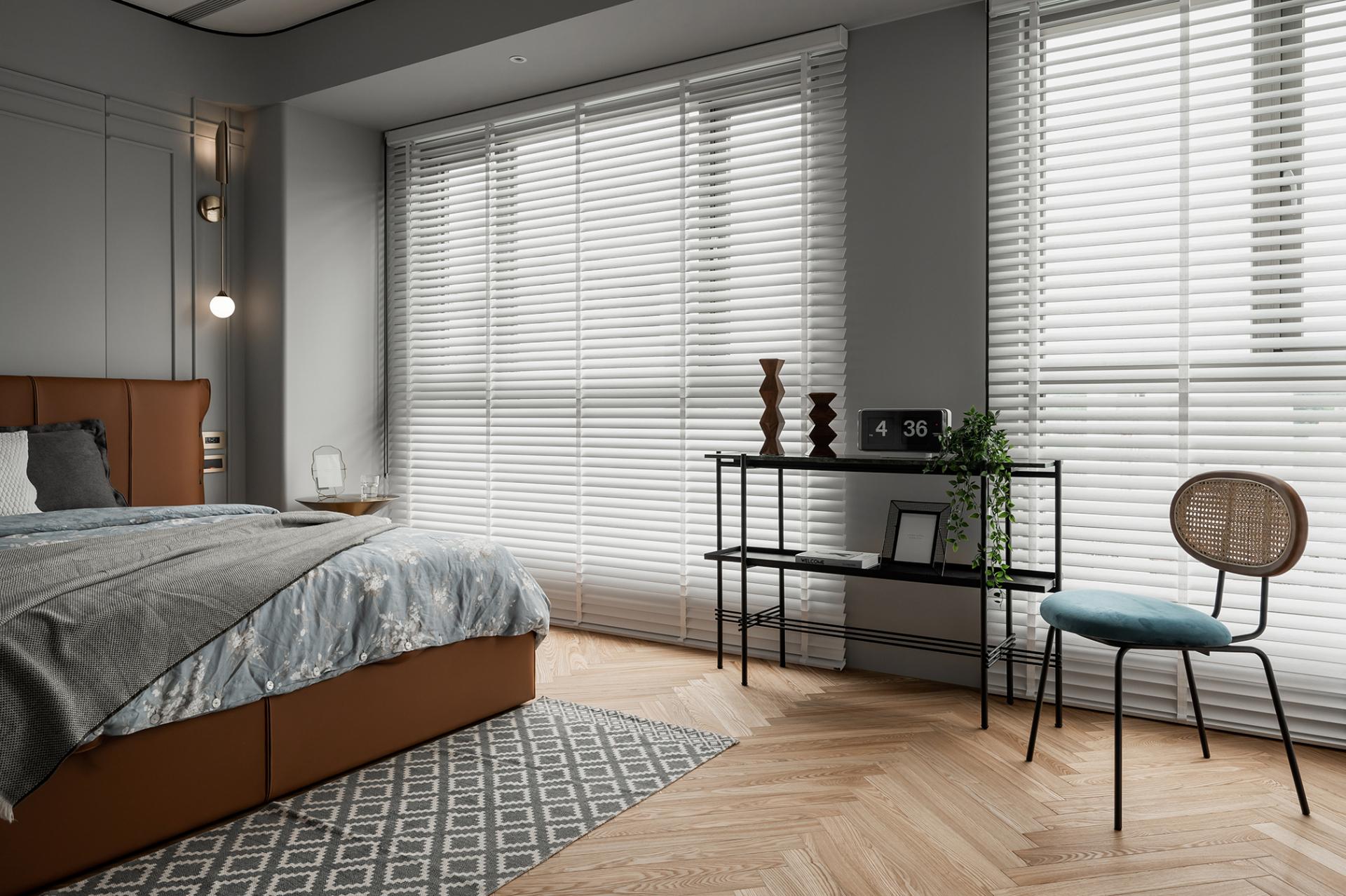 The bedroom uses grey and orange coffee as the main palette. At first glance, the whole seems to have a dash of art deco style, yet sleek and modern. The leather stretch fabric panel and software of the bed frame balance the slightly cold grey hue, bringing out an ambience of subtlety.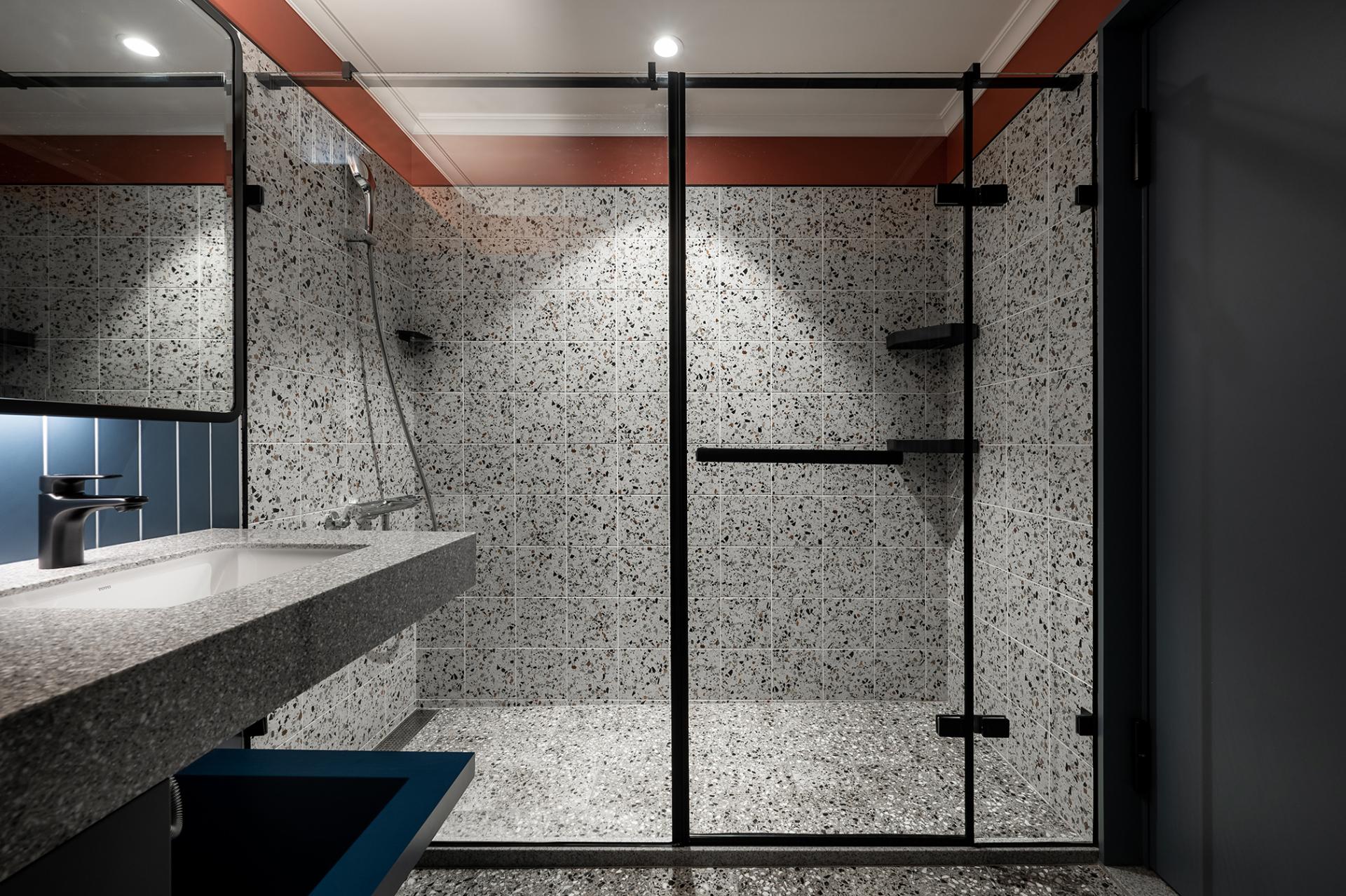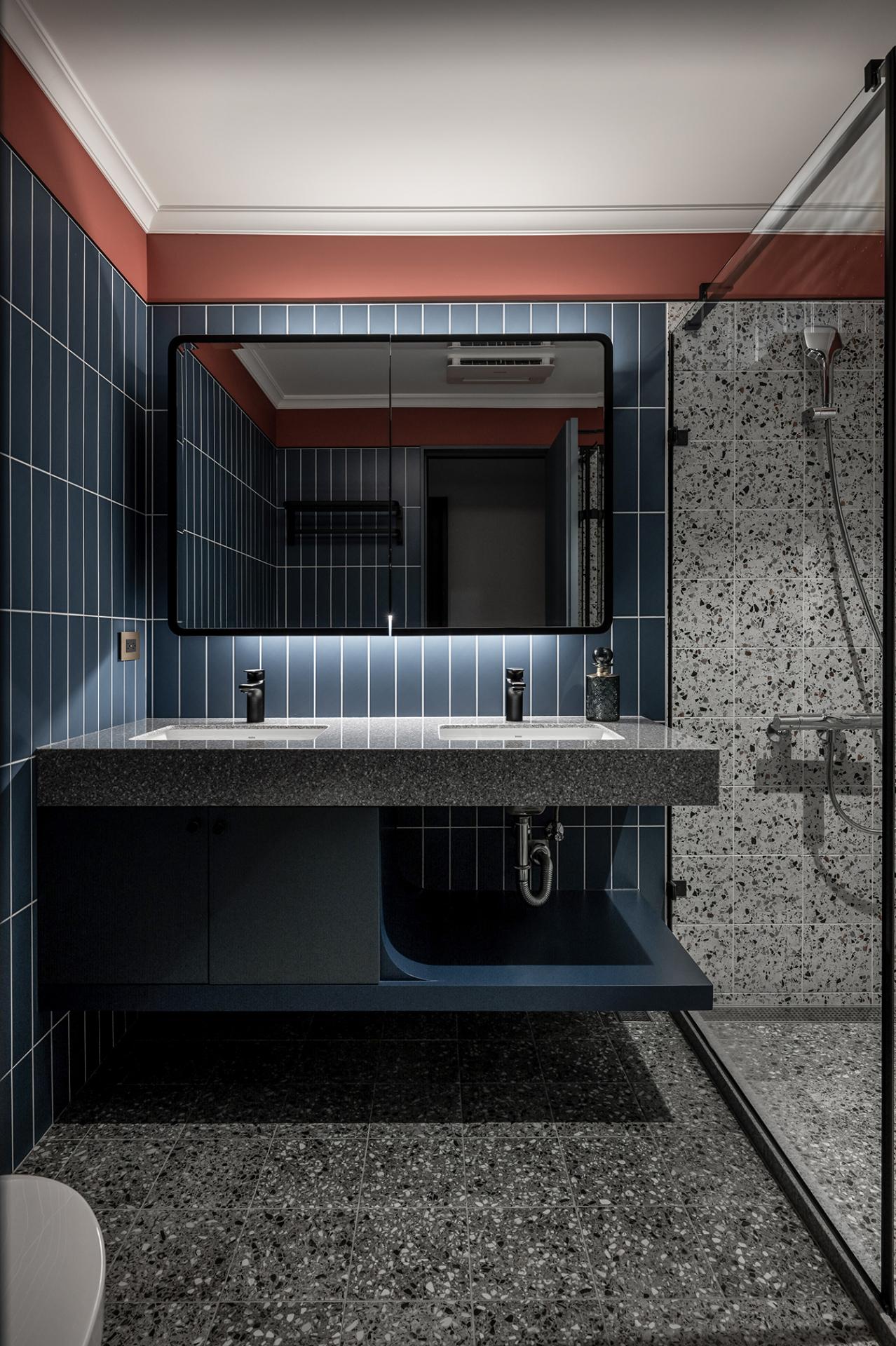 The combination of colours in the bathroom space is very interesting. Full of imagination and fun, the terrazzo patterned tiles echo the artificial stone material. The splicing ratio of different materials can be mixed and matched to create a unique artsy ethos.