The world of yachting has been pushing the envelope of design and architecture for years.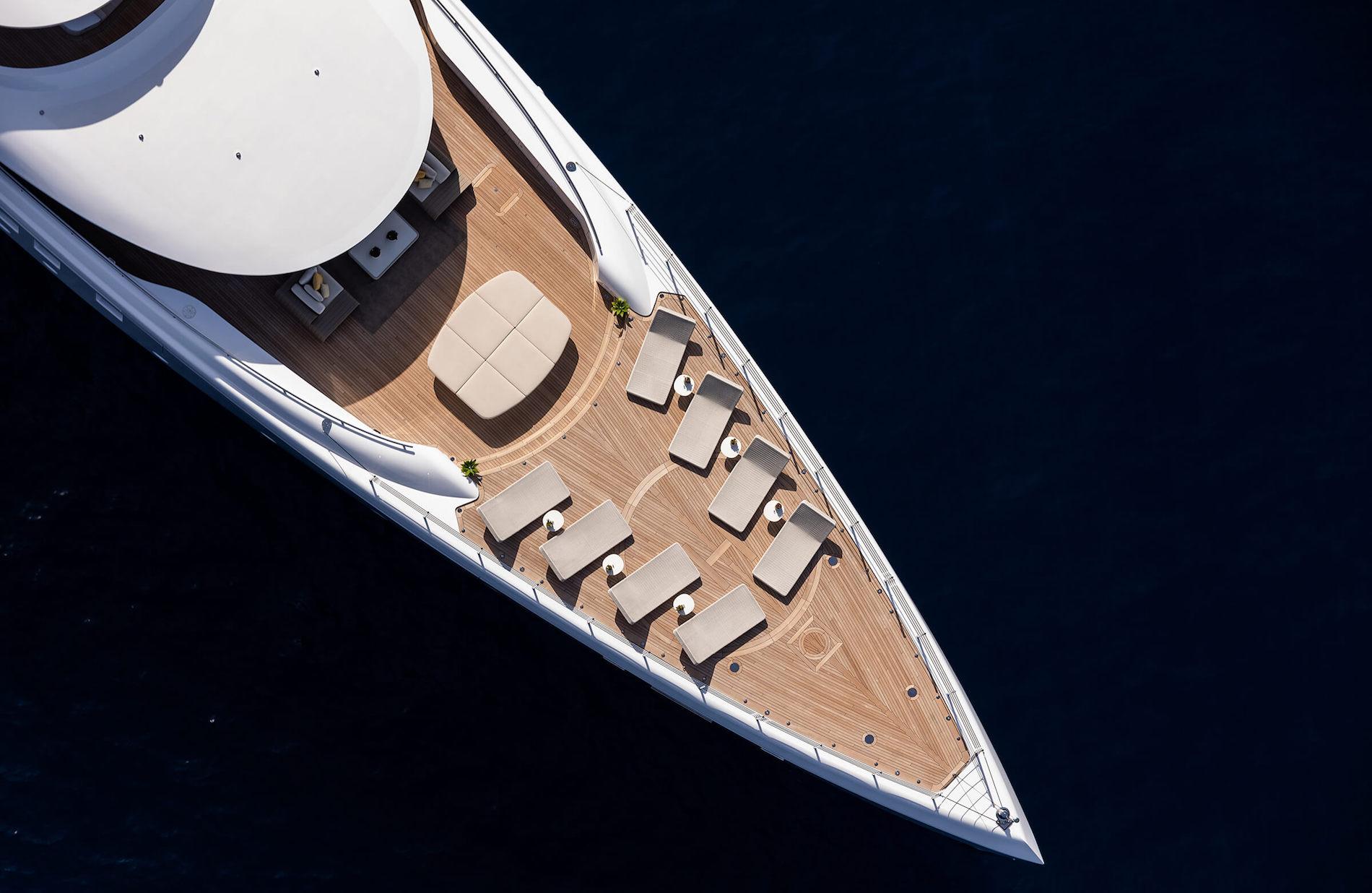 From futuristic silhouettes to exquisite finishes and state-of-the-art features that rival those of a five-star hotel, some of the most innovative spaces and elaborate interiors these days are found aboard on superyachts and cruises.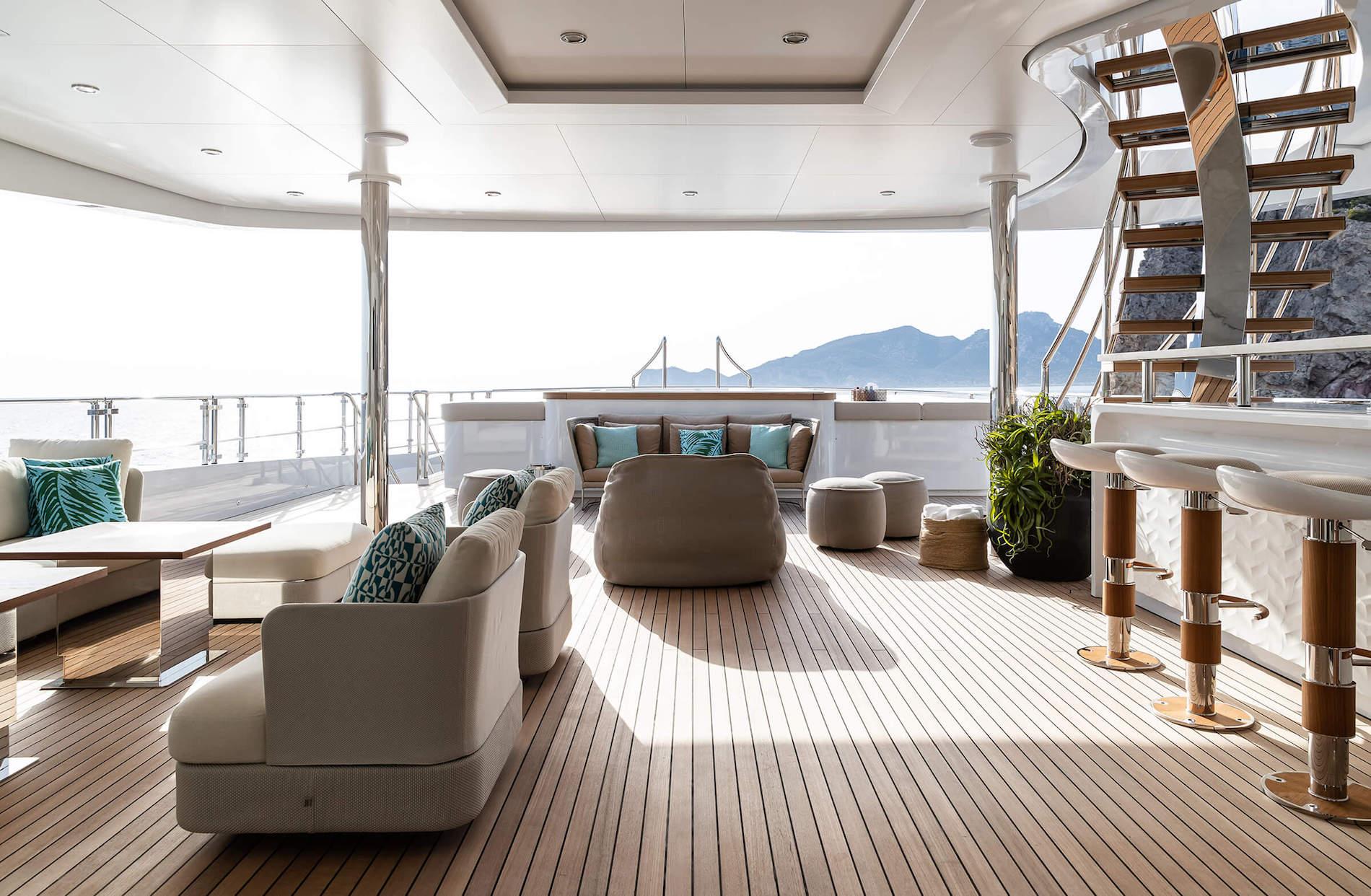 Spanning 63 metres and with every inch custom designed, this newest superyacht from Italian shipyard Benetti is no exception. In fact, the Metis bears much resemblance to a suave high-rise penthouse or a seaside holiday villa, thanks to the sleek, quietly elegant interiors crafted by London-based Bannenberg & Rowell in collaboration with German studio Birgit Otte Interior Atelier.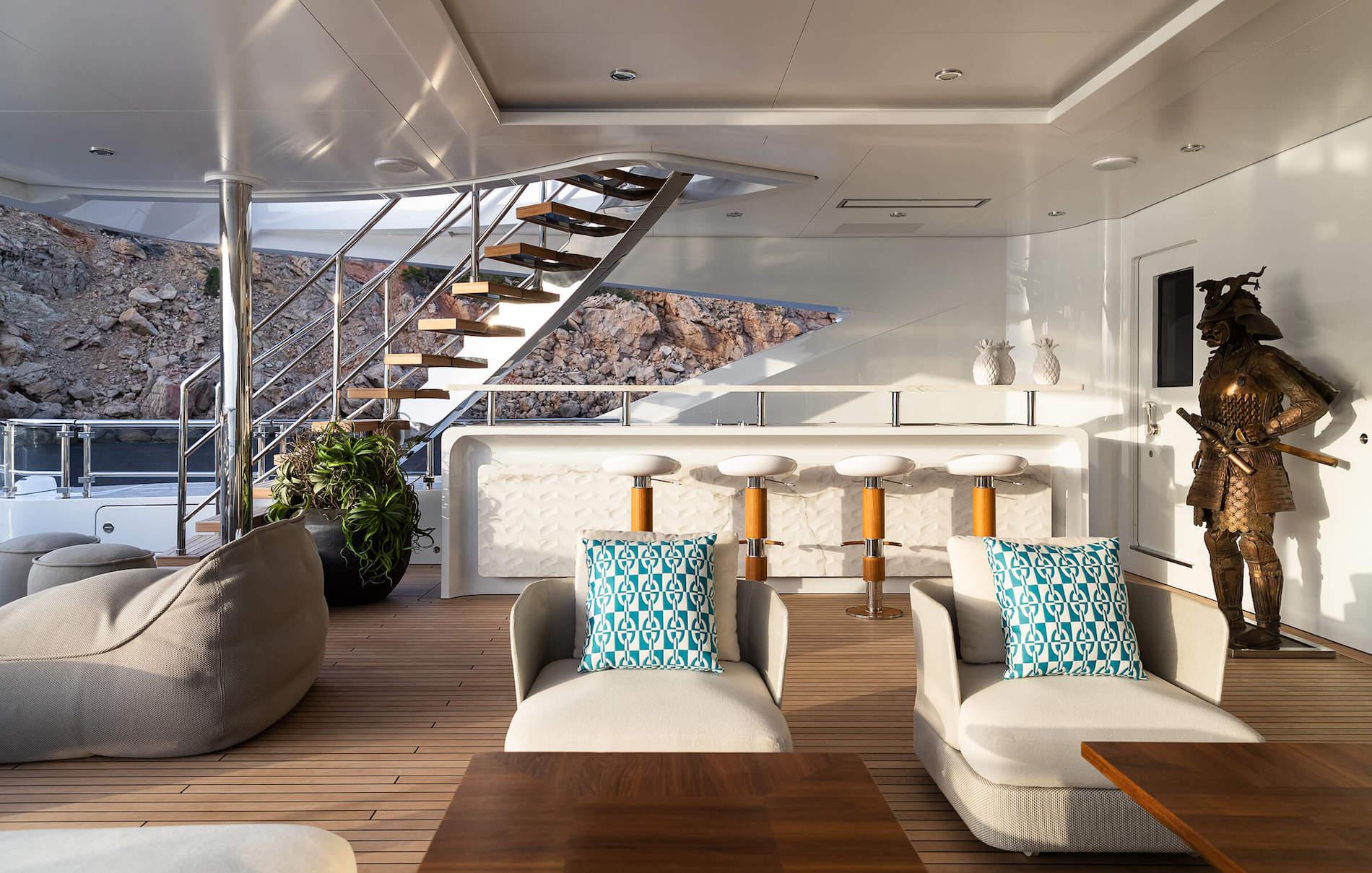 Its form – sinuous yet beautifully austere, built in steel hull and aluminium – serves as a dynamic frame within which interiors come to life. Boasting an impressively long sliding bow, the yacht features 17 cabins and expansive volumes of living and entertaining spaces (including a private deck, a gym, a helipad and 1,614sqft owners' apartment) that are softened up by flowing lines as seen in elements such as the curved cantilevered staircases that can be lit up in the dark.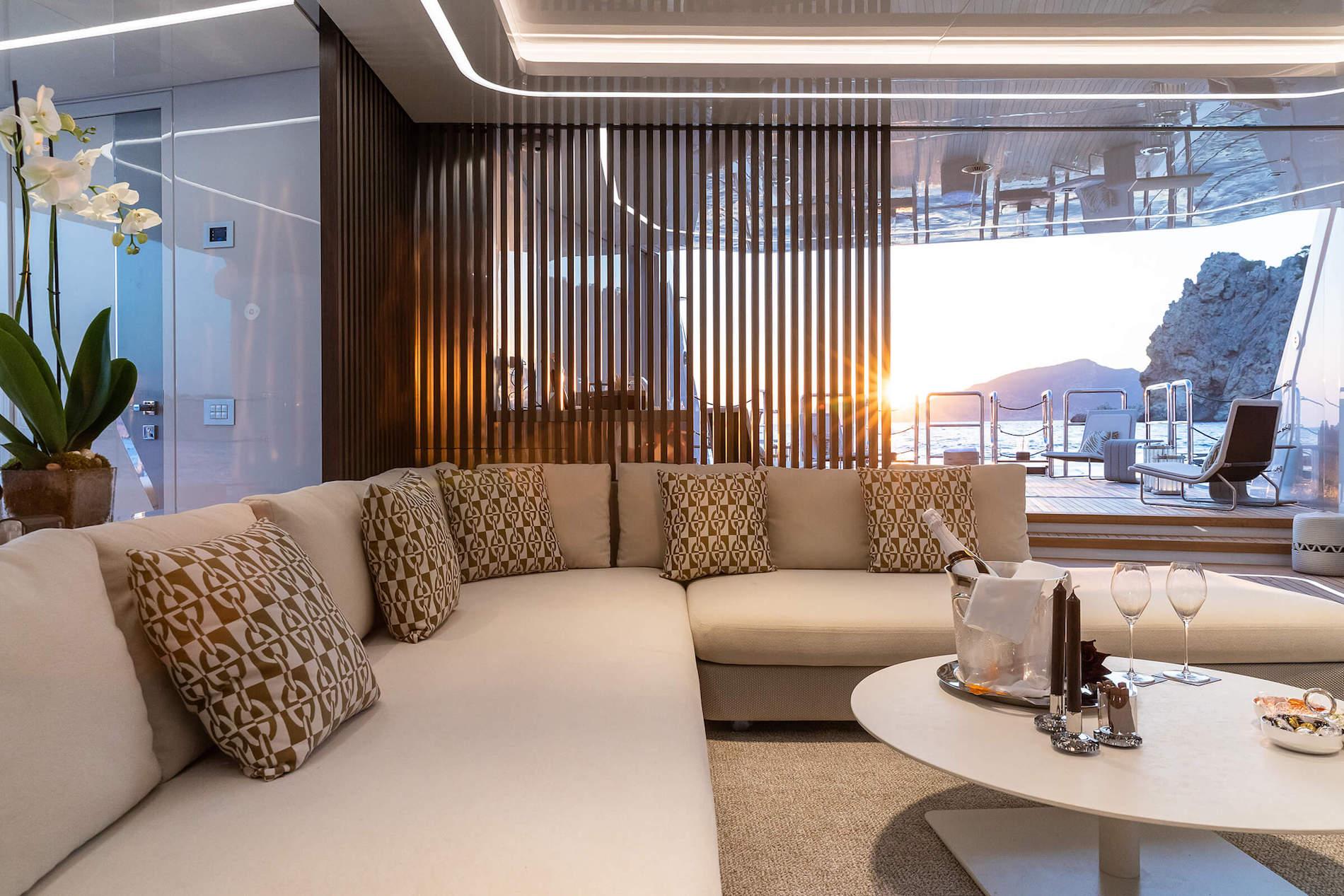 "Metis' unique layout has freed us from what I call 'the tyranny of alignment', allowing us to unlock new corners and views of asymmetric designs," says Dickie Bannenberg, co-founder of Bannenberg & Rowell known for the bold shapes and geometric motifs in their designs. These elements are seen in abundance in the 'beach club', a space with rooms that are rotated 30° compared to traditional layouts from which guests can enjoy new views of the ocean, as well as the similarly elegantly rotated main salon and upper deck salon.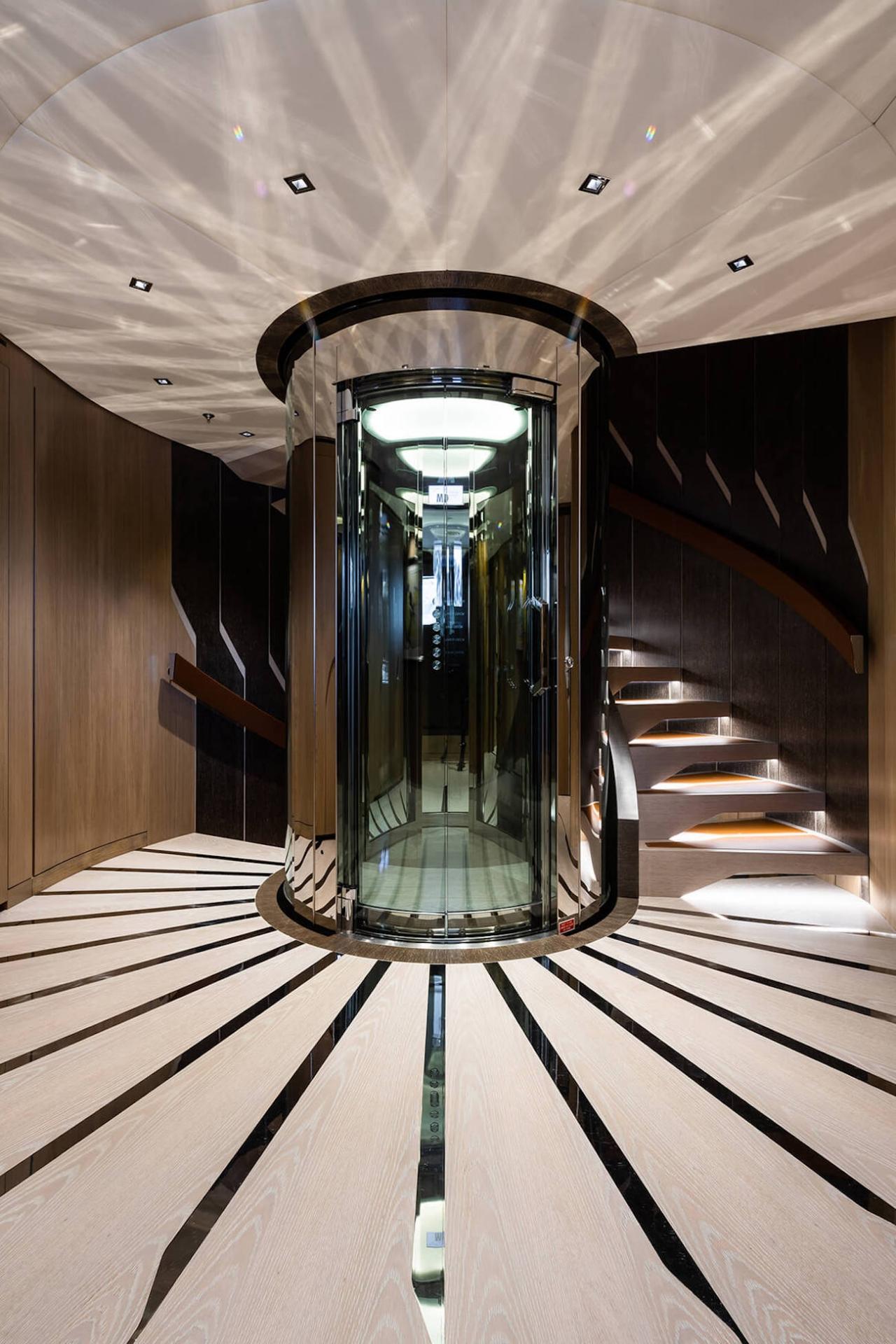 Carefully conceived soft indirect lighting illuminate the living and dining areas dominated by a neutral, harmonious colour palette of soft greys, taupe, cream and brown. Materials such as carbon, polished steel and bleached oak feature heavily, accented with marble and leather inserts as well as colourful upholstery, curated artwork and plush furnishings that boast similarly curvy forms, adding to the space's overall timeless yet modern aesthetic.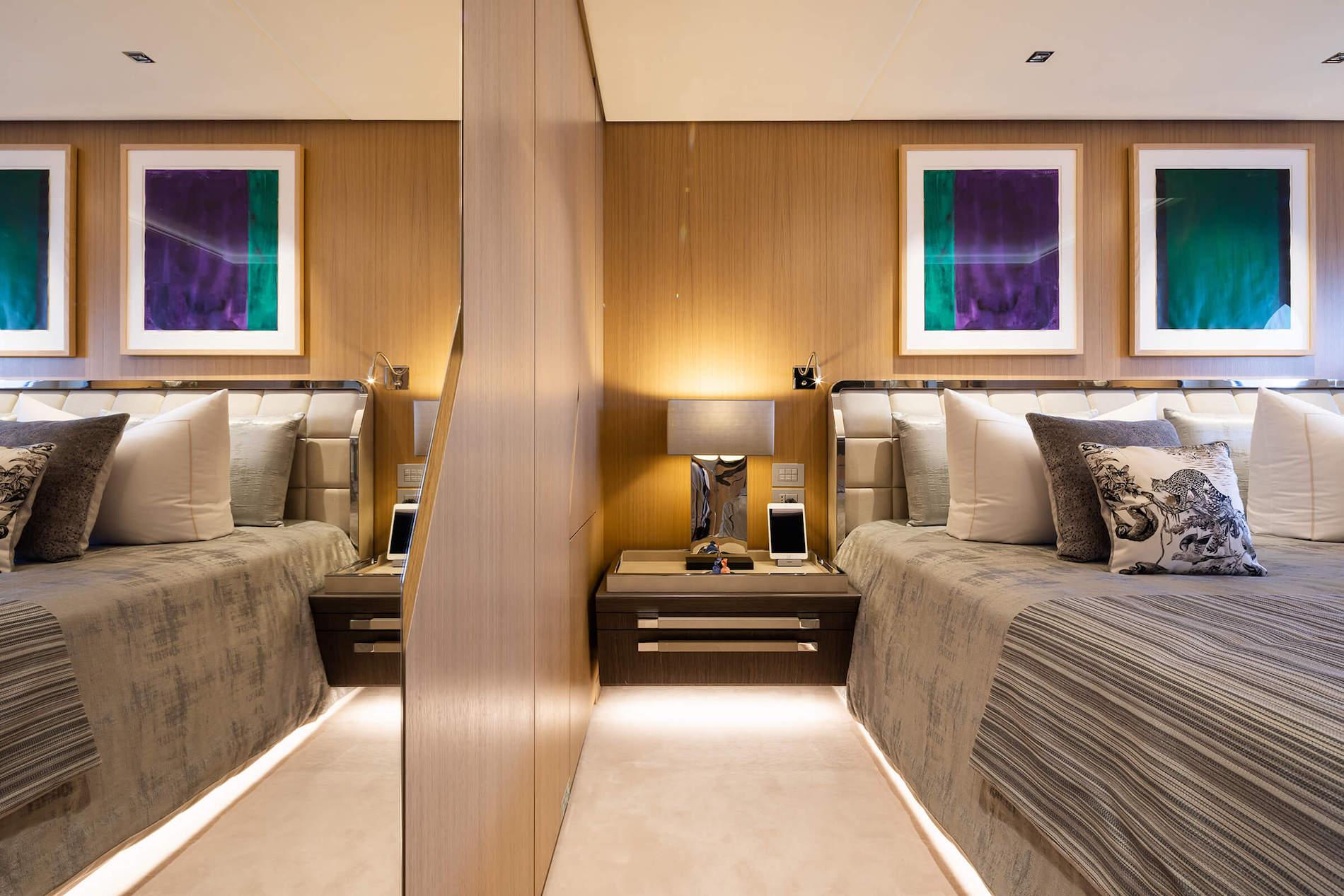 Click through the below gallery to see more of the Metis yacht; all photos courtesy of Benetti: