You are sure to enjoy a swimmingly good time at this stunning pool, whether you can manage a few laps or not.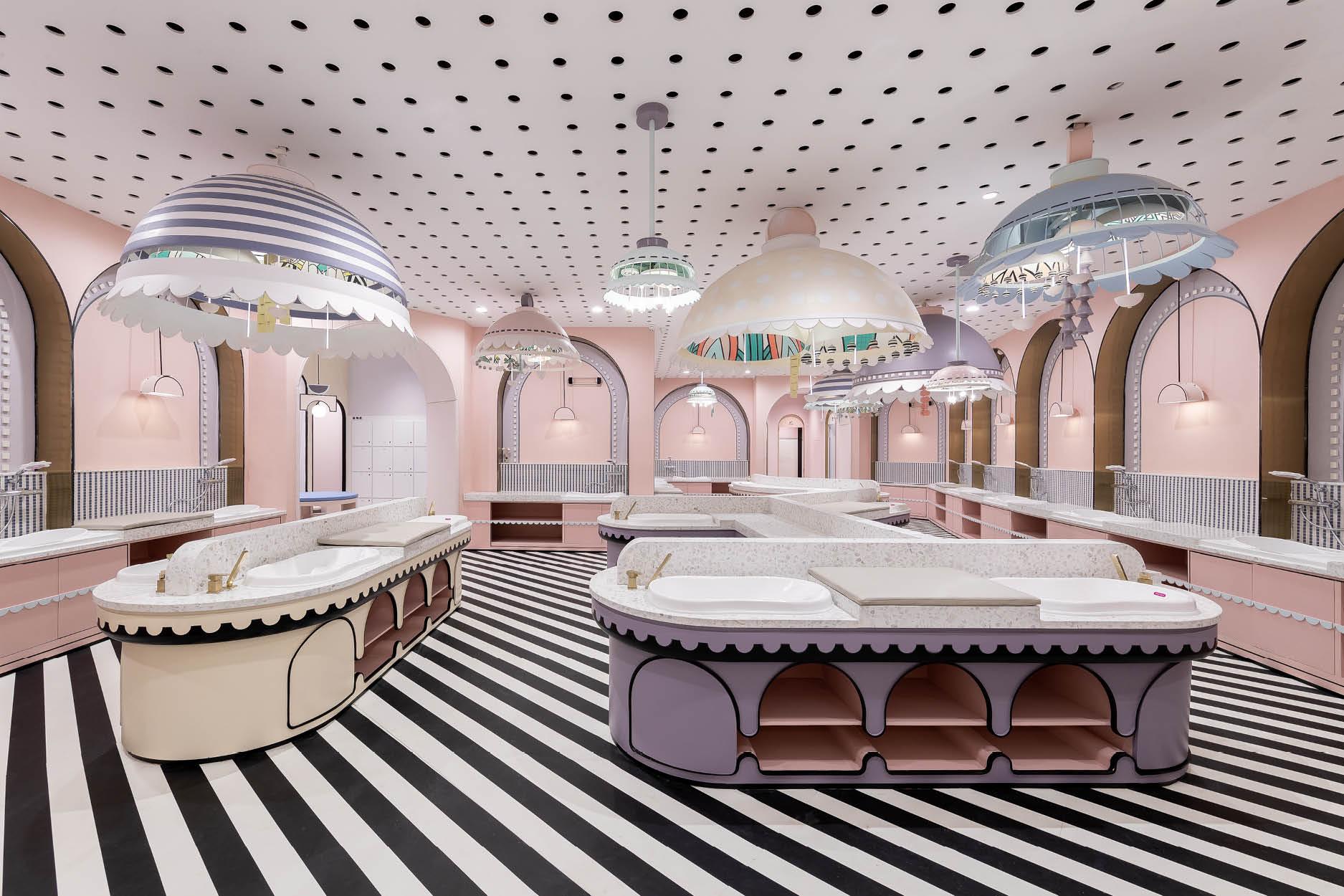 Dominated by an eye-popping gummy bear pink hue and giant geometric prints, entering this newly minted family-centric recreational facility may feel like being transported into a scene from a fairytale.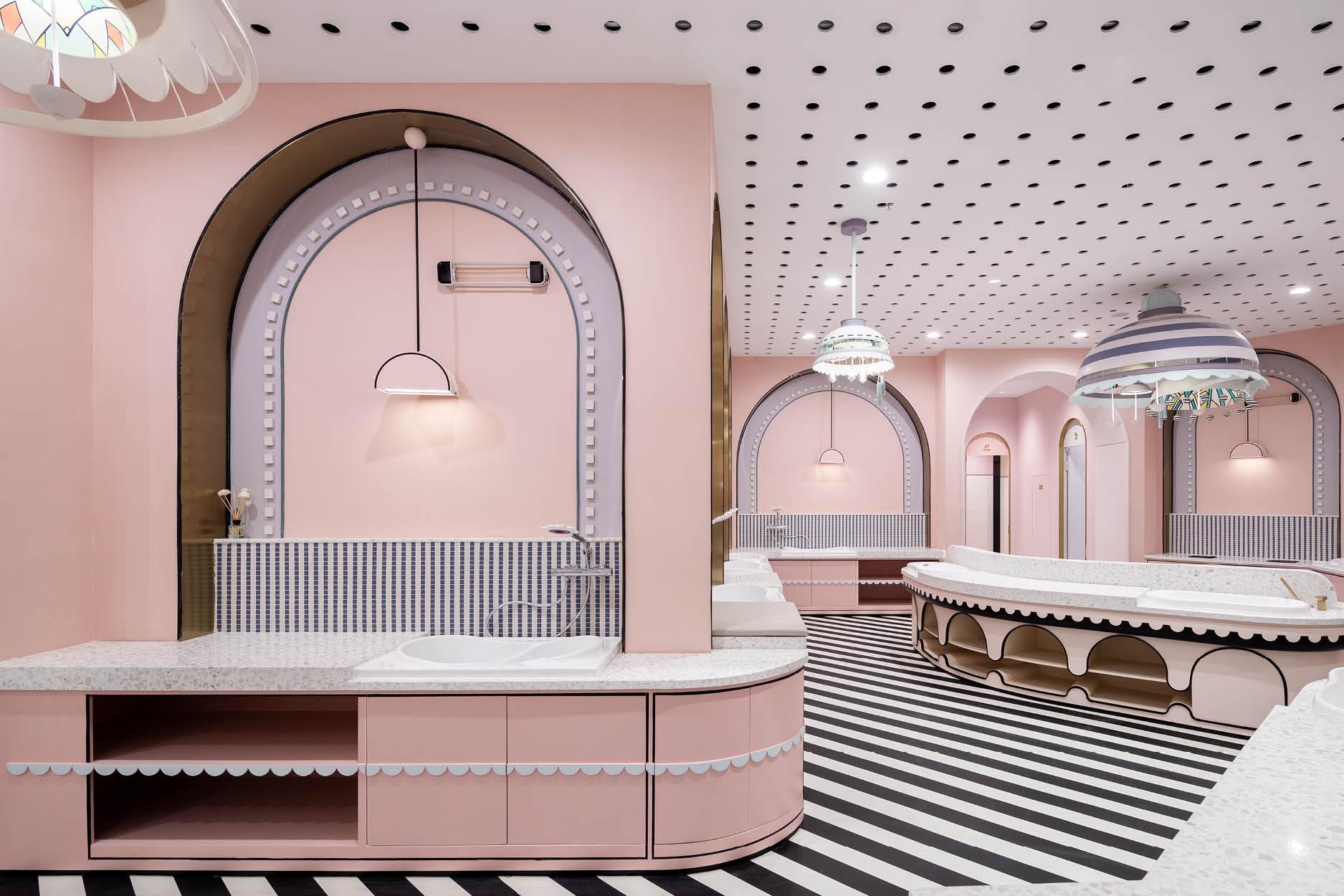 The Loong Swim Club, which was just completed this May, is another signature project from X+Living, the architecture firm founded by young emerging talent Li Xiang.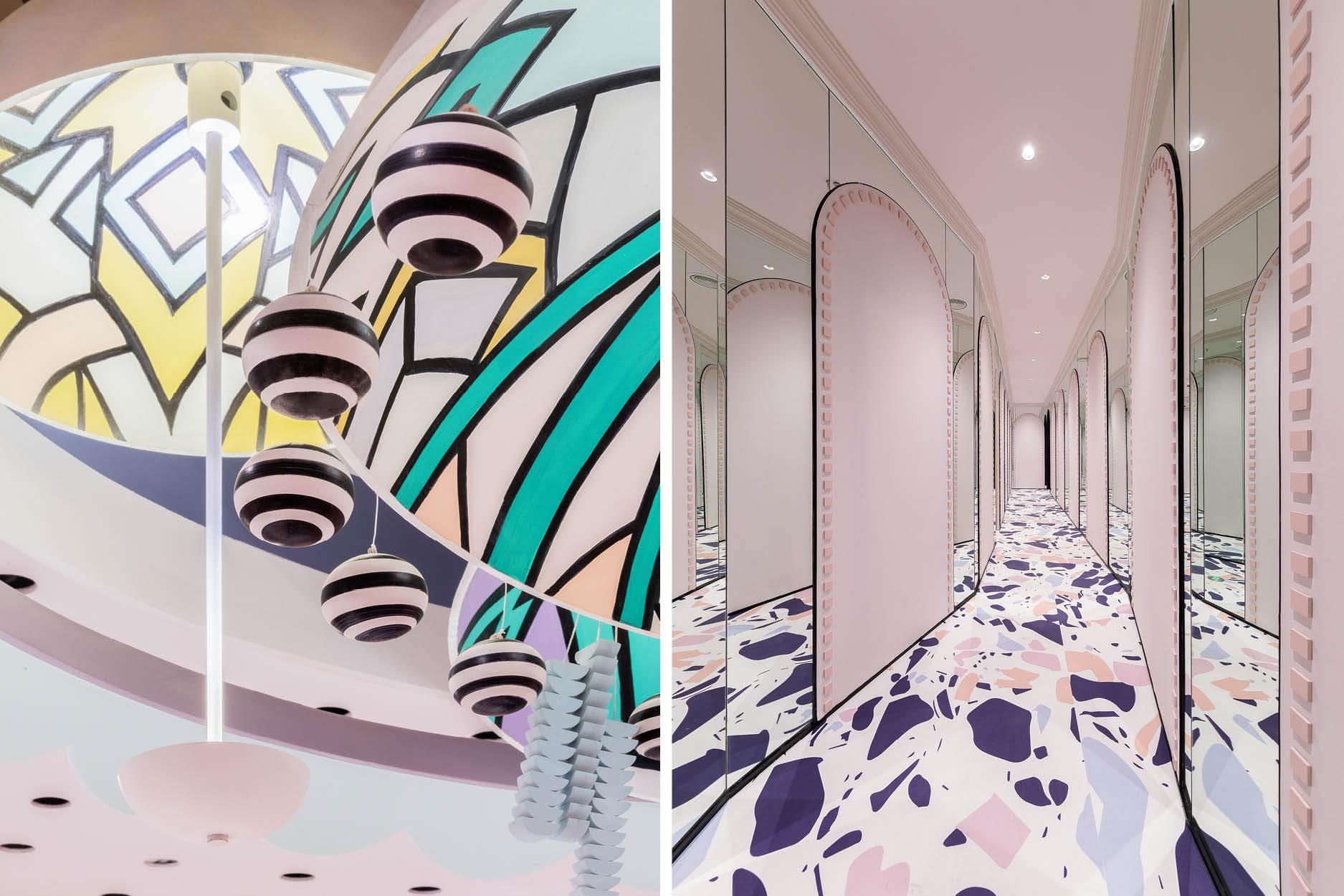 A distinctly feminine, fanciful aesthetic drives her vision for the 24,000sqft space divided into five main functional areas, with a focus on visitors and their personal preferences. "We have created a meticulously streamlined flow in the space, as well as a multi-dimensional environ that allow for adults and kids to play in."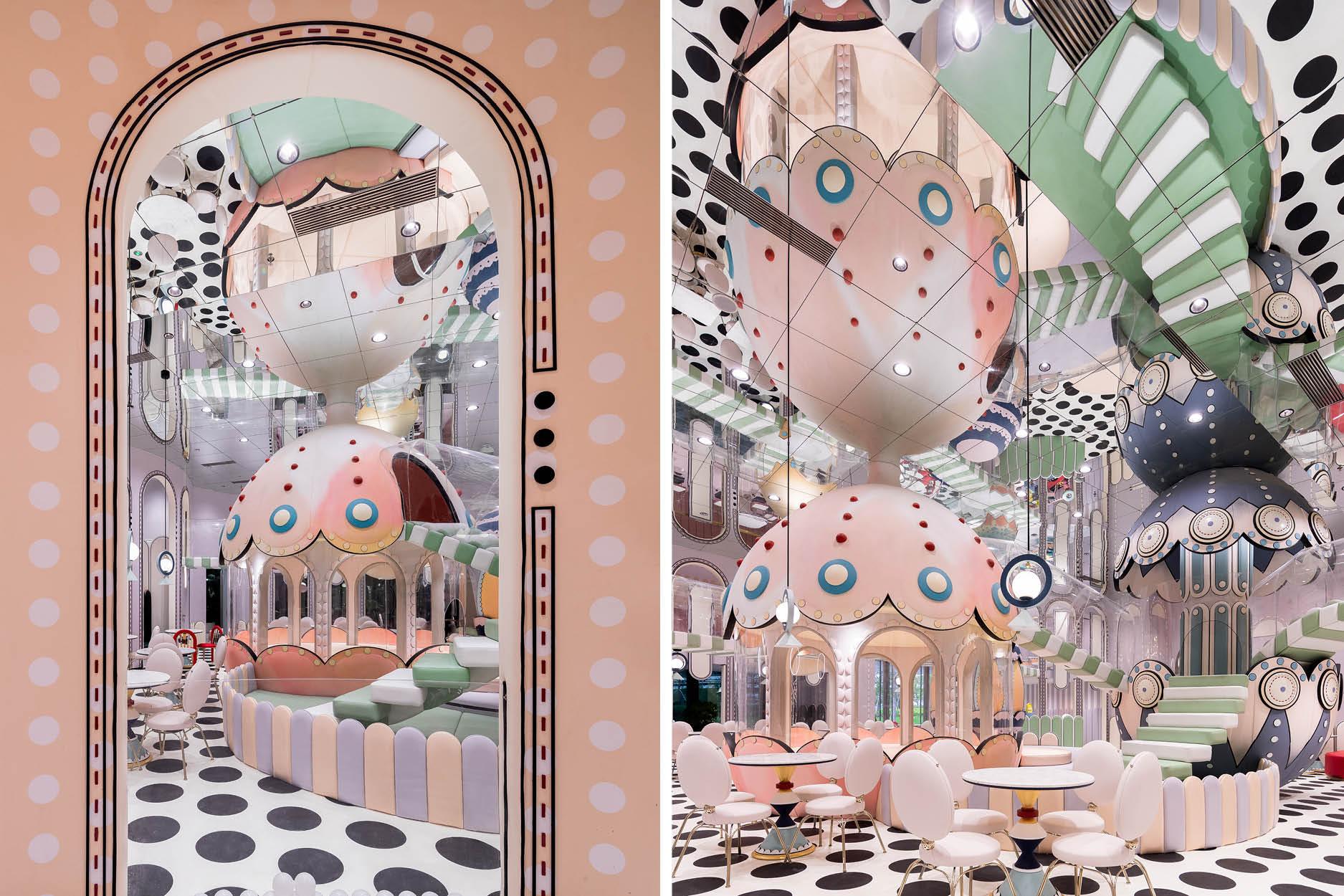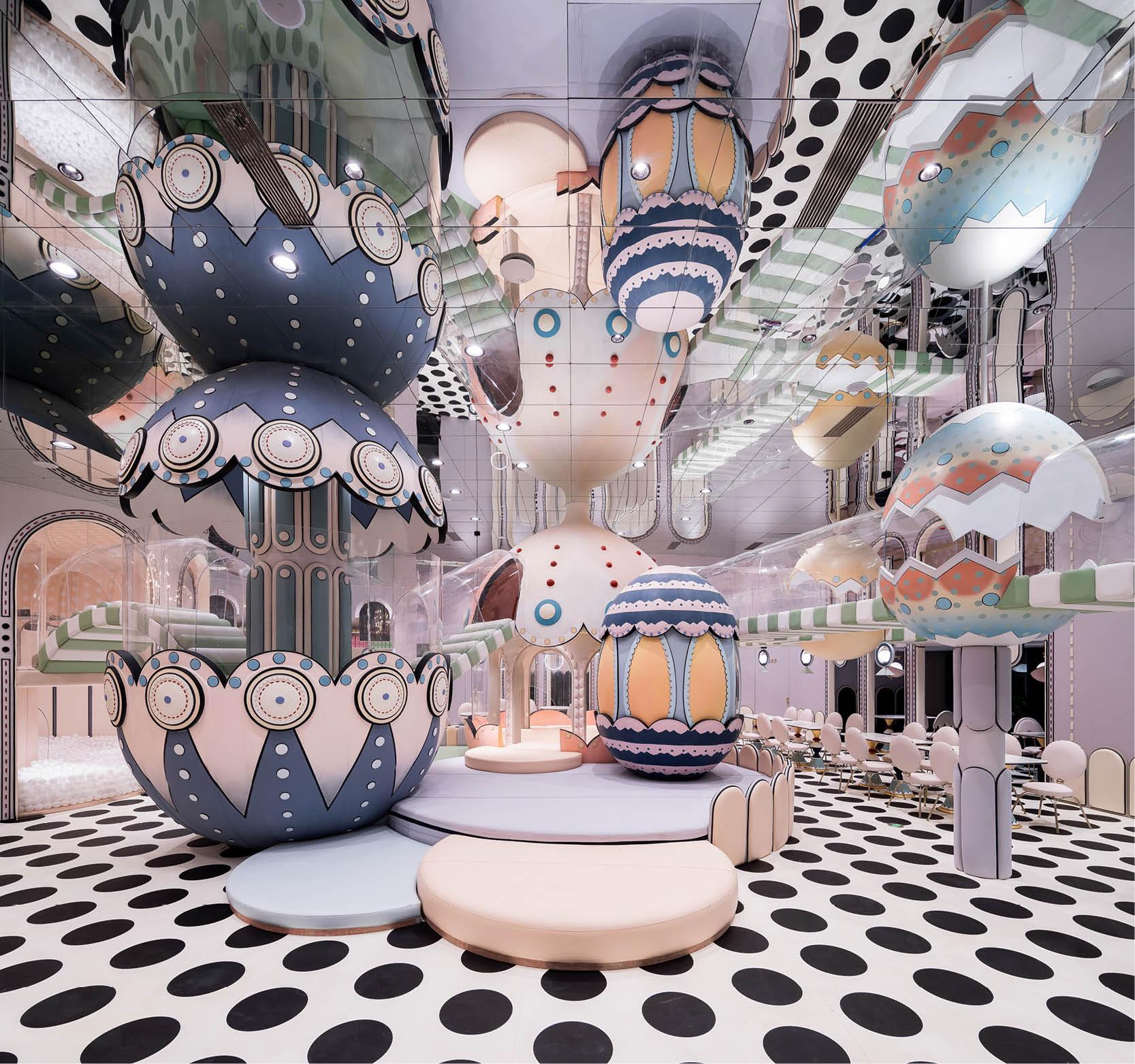 The first thing that impresses on arrival is a reception area featuring a gigantic whale performing a wondrous water dance. The aquatic theme extends to the reception desk designed in the shape of a boat, with lace underneath that are reminiscent of small waves.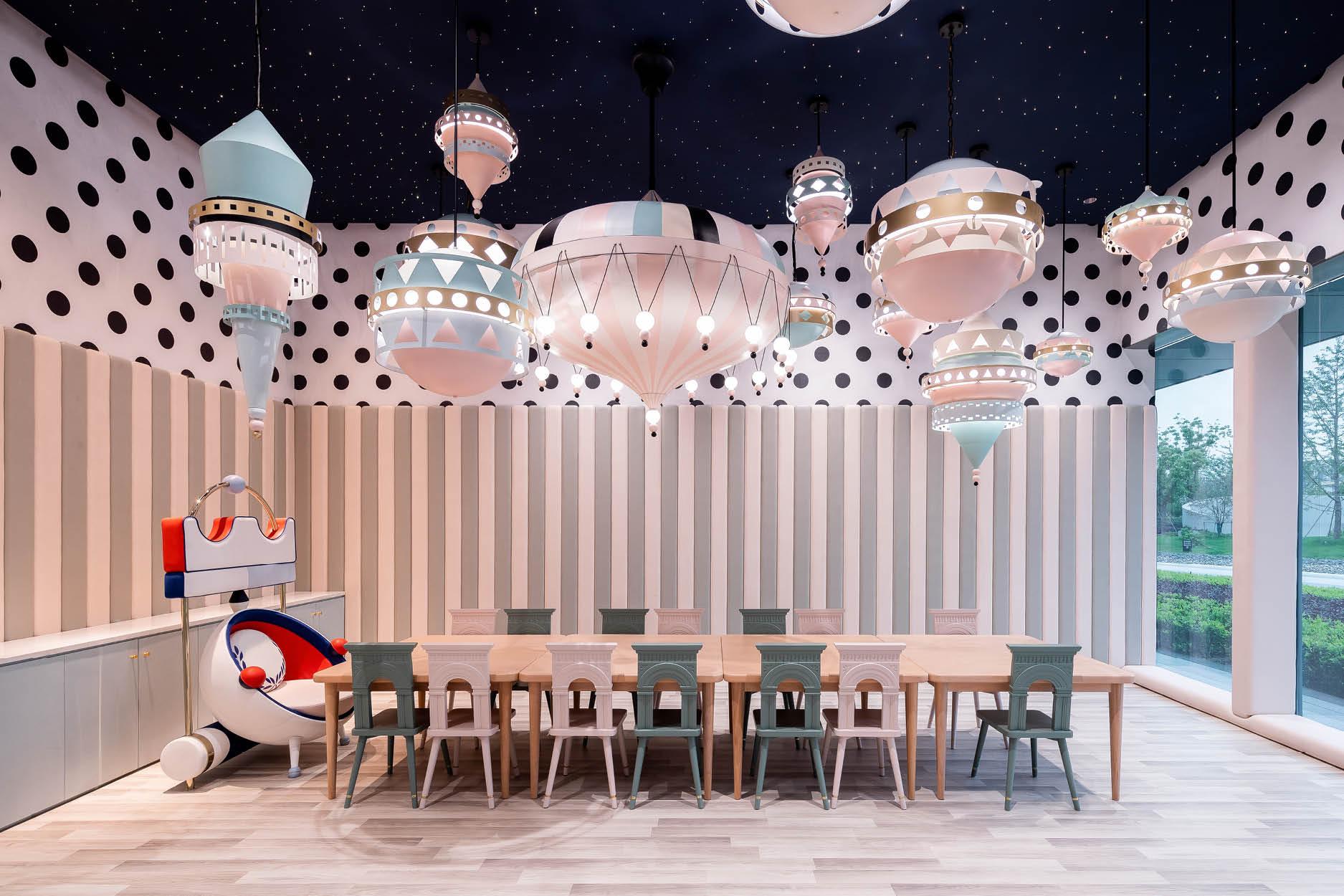 The library is also infused with imagery of the ocean; the waves of its tides inspire the very silhouettes of the reading chairs, as well as the bookshelves that frame the space.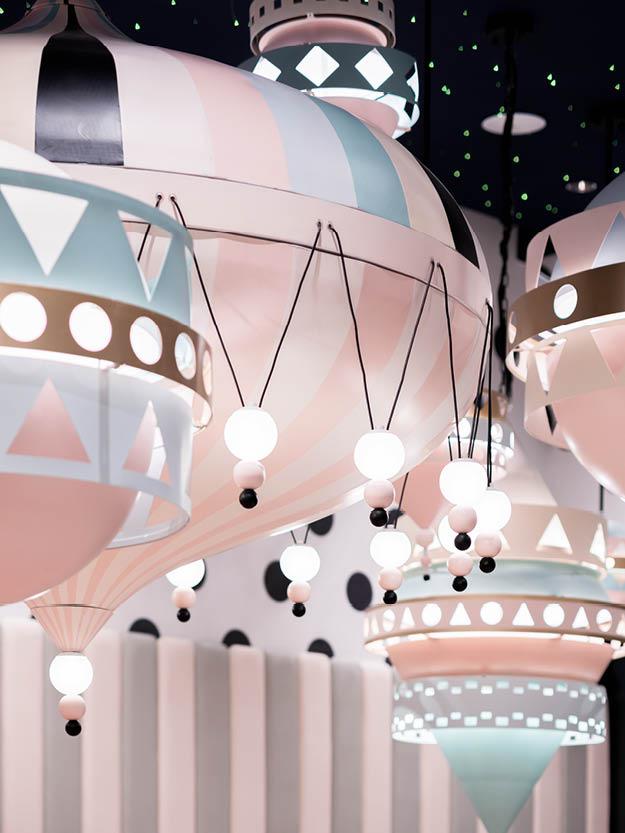 Li Xiang's wildly imaginative designs, however, is perhaps displayed most beautifully in the nearby swimming and dining areas.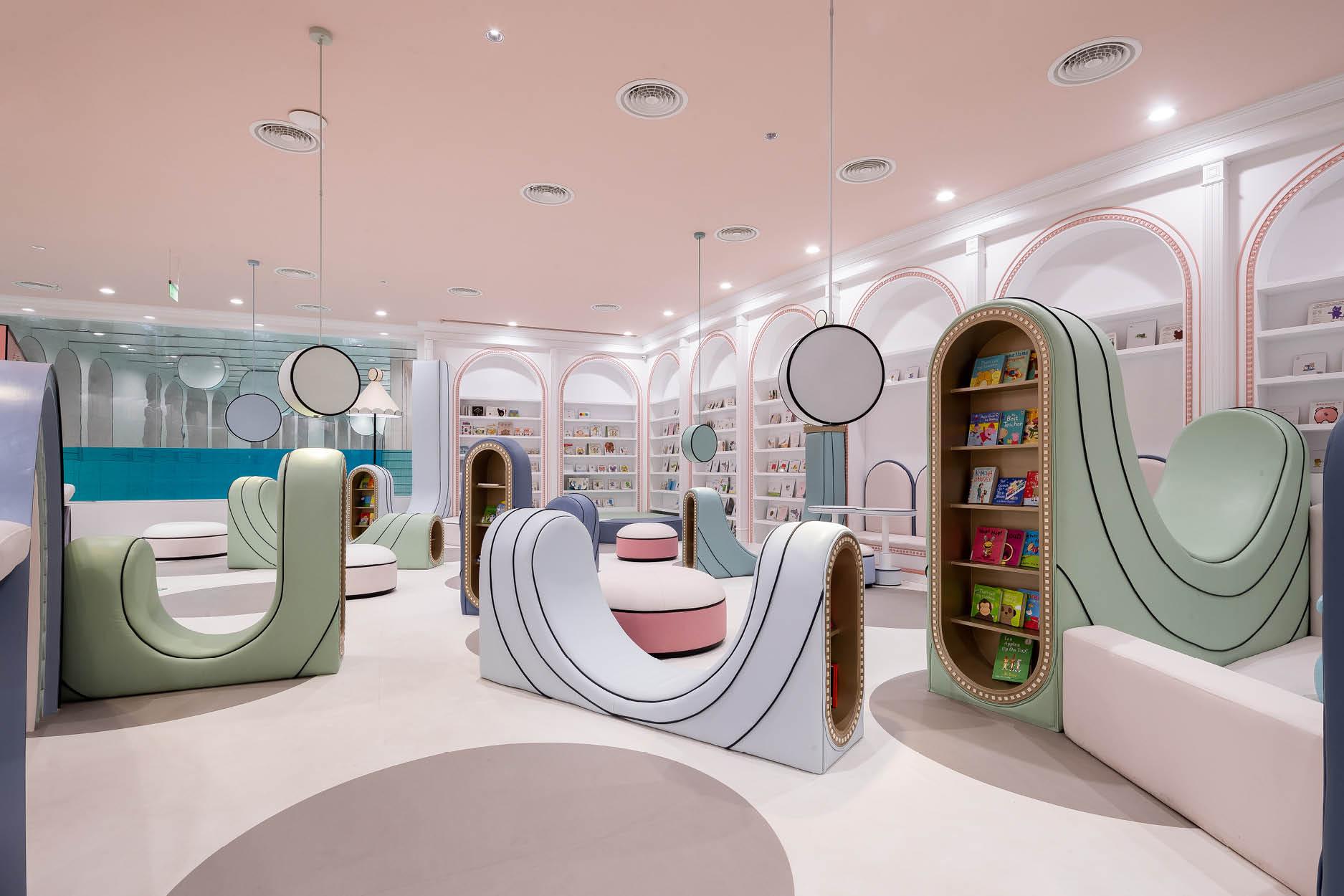 Before entering the pool, visitors will first encounter a few eye-catching small classrooms that offer a series of DIY experiences, fostering many creative moments shared between parents and kids. Along the hallway, a spectator area filled with benches allows for parents to observe, and interact, with their kids during class.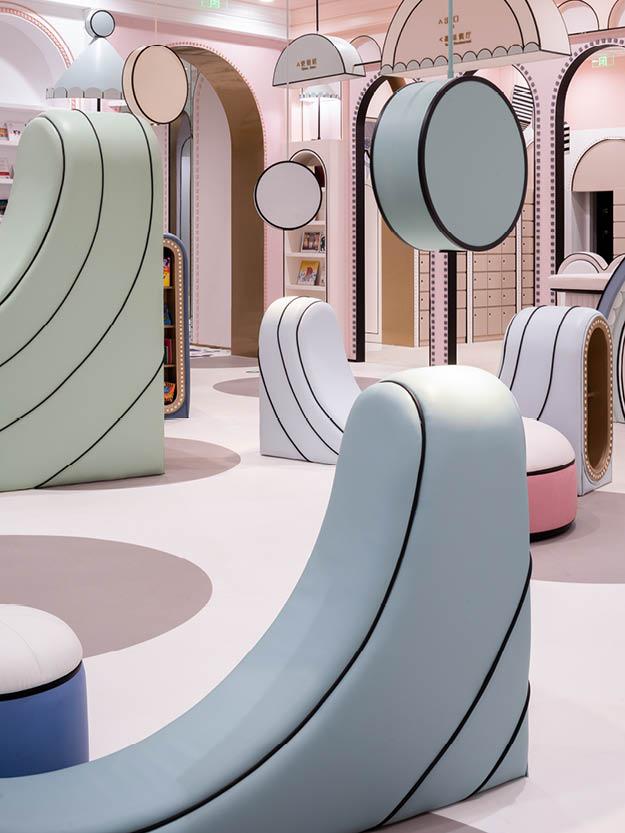 The bathrooms are another impressively designed area, where understated coloured lamps elegantly complement detailed patterns. Li Xiang and her team expressed a wish to inspire a child's creativity especially during their intimate, quite moments in the bath.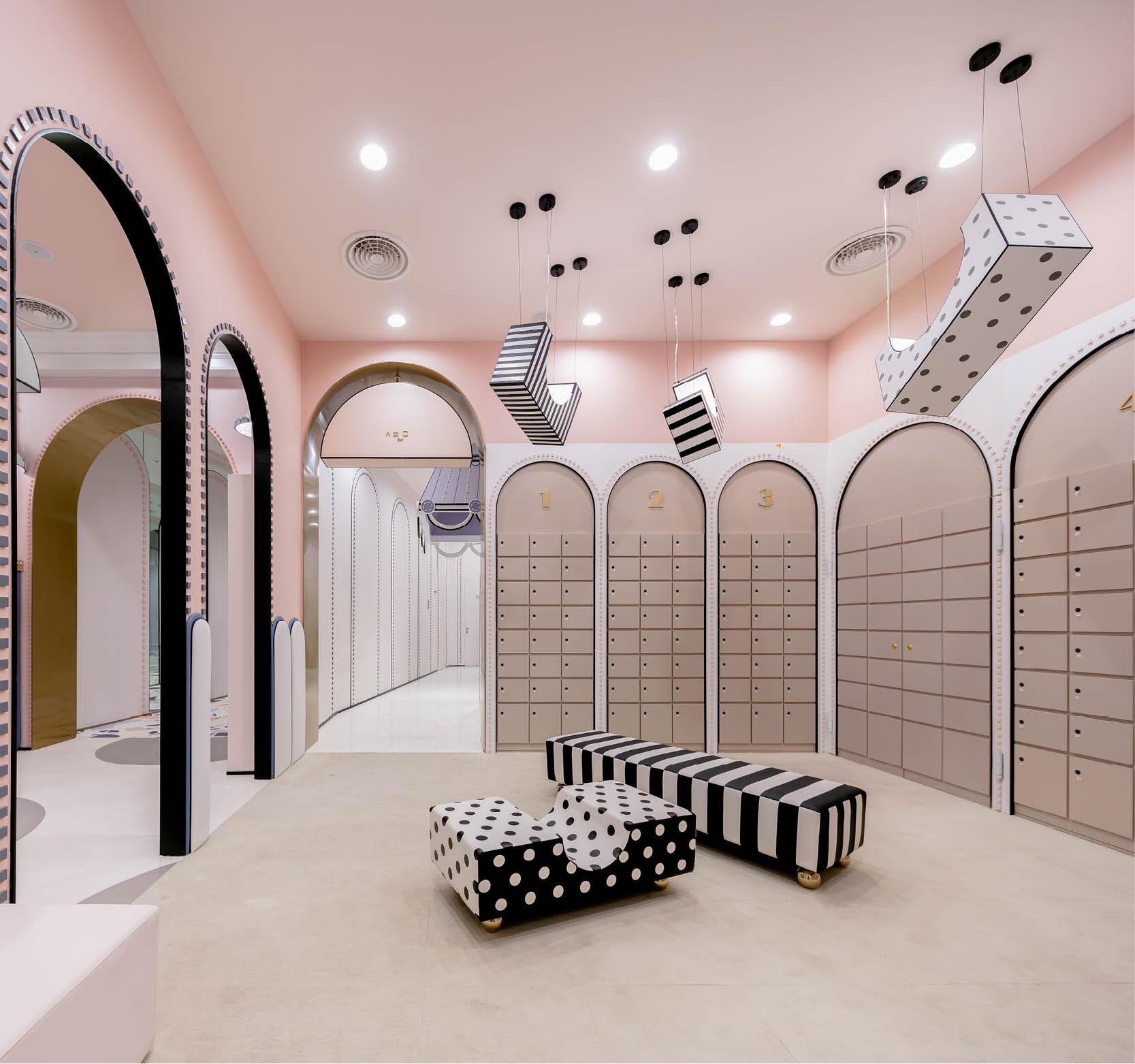 Entering into the pink-hued swimming pool, the aesthetic of which lends to a dramatic visual contrast against the pool's azure water, evokes scenes of a fantastical fairytale or science fiction film, is an experience all on its own. The expertly conceived juxtaposition of colours, patterns and shapes, while each distinctly dramatic, somehow interweave and complement each other to beautiful effect.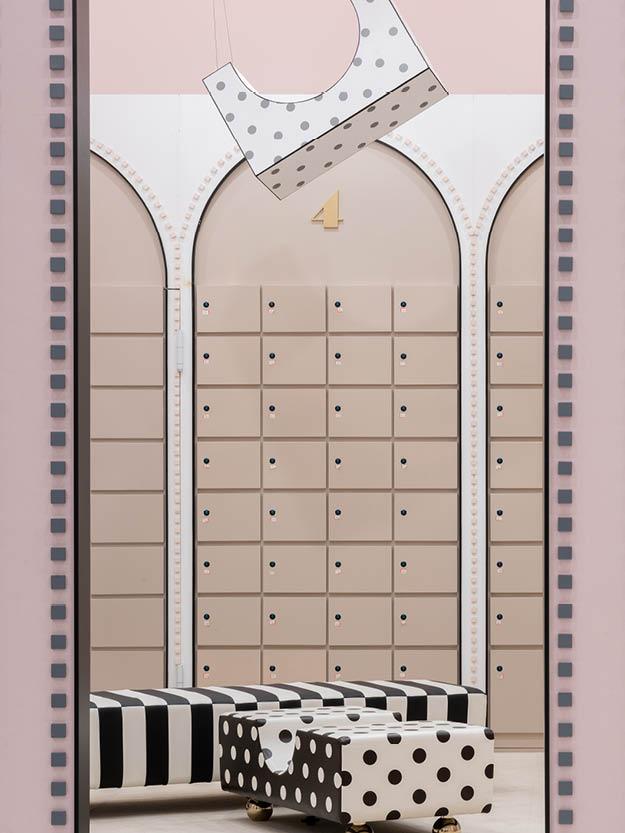 Over on the ceiling, teardrop-shaped chandeliers and lighting fixtures take pride of place.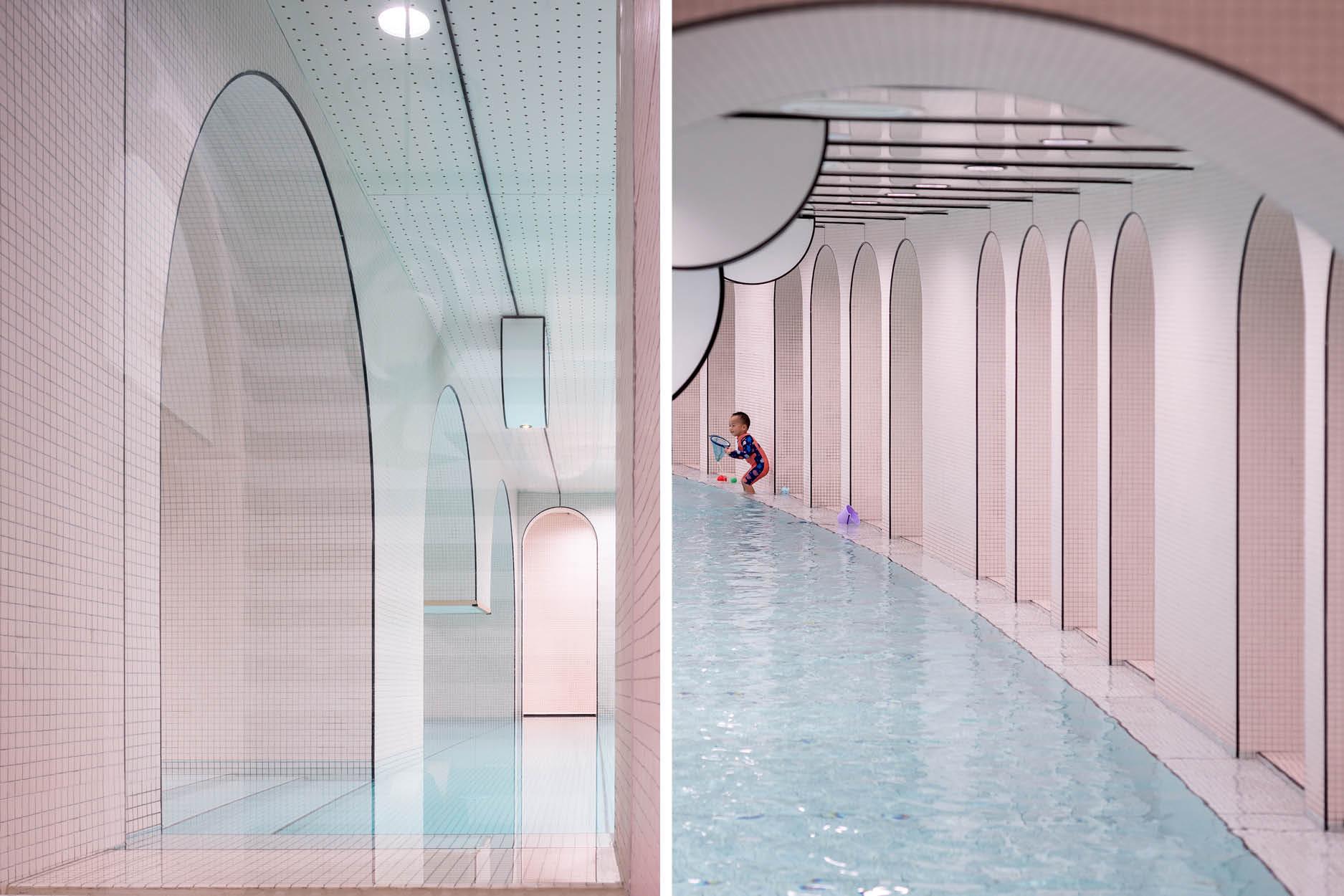 Similarly, the restaurant also boast a wondrous, whimsical aesthetic. A colour palette of pale pinks, blues and green set the scene for an intimate meal with loved ones, accessorised with lighting fixtures that are shaped like Easter eggs.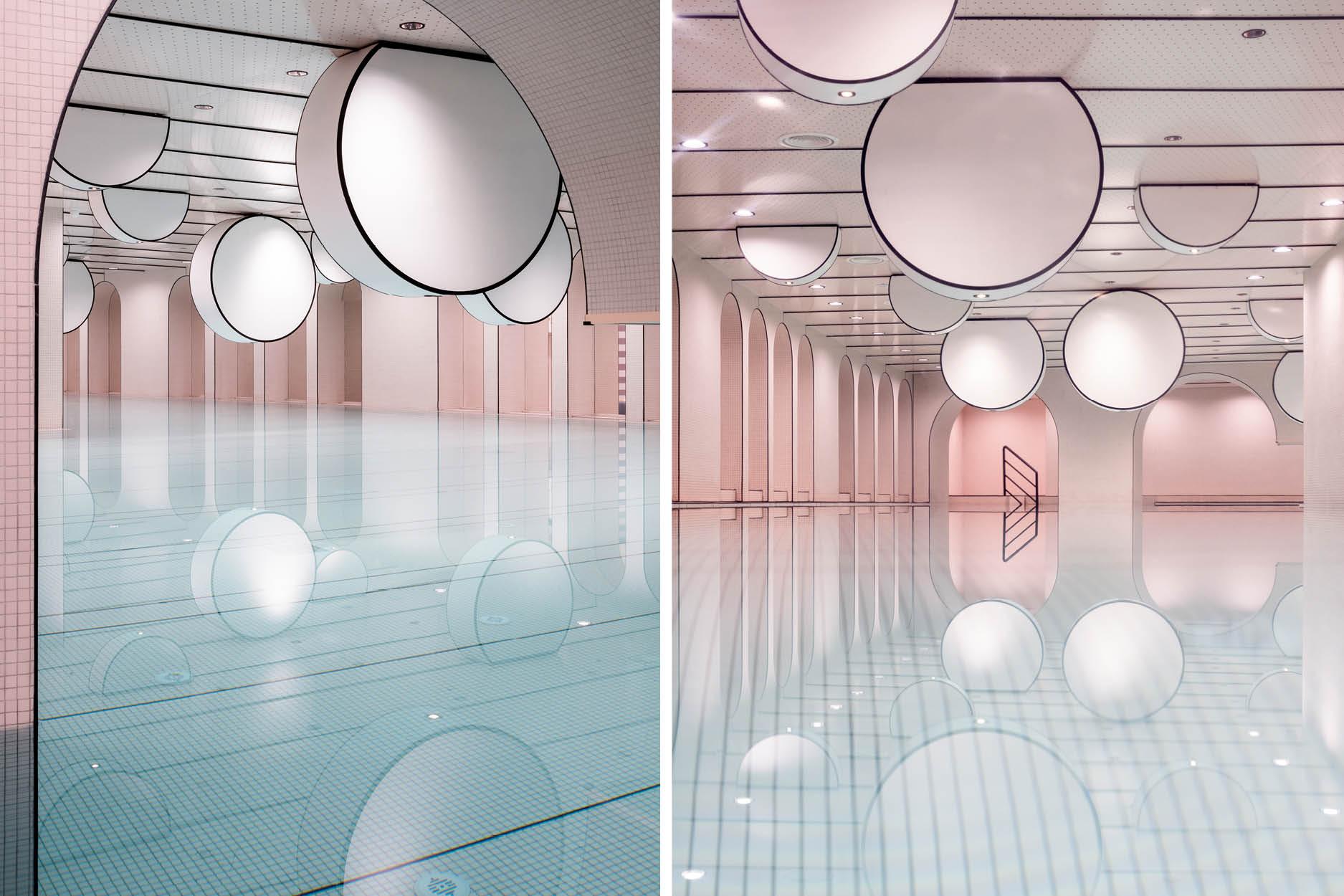 A sense of soft sensuality and curvaceous elegance, in fact, imbues many corners of the space. Arched doorways and variously proportioned decor elements - often framed starkly in black - contributions to the overall cinematic experience.
Li Xiang feels that this project is one that captures her core design ethos. "Water is the lightest and softest element in the world, with an infinite ability to give birth to new life. I wanted to bring this softness into a space, where each corner and detail seamlessly flow into and meld with each other, much like water."
See more: 3 New Bathroom Essentials To Rejuvenate Your Evening Ritual