Located in one of the most singular skyscrapers in southern Mumbai, the 1,400-square-feet residence is fronted by the Arabian Sea on one side, and sweeping cityscape on another.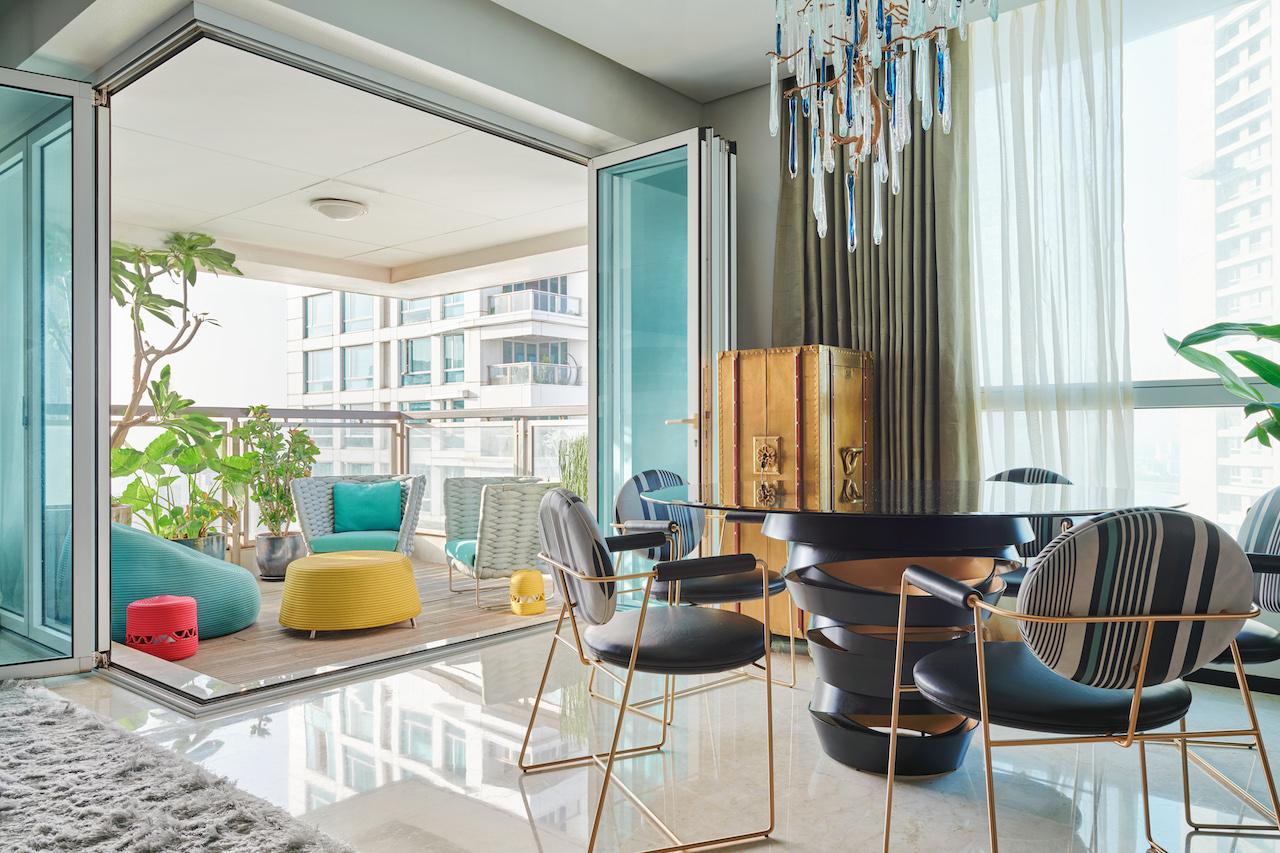 The 1,400-foot residence was intended to be used by only one person, but was then transformed into wo bedrooms with fairly spacious layouts. Home to a youthful single lady, the luxurious and exquisite decor are a prerequisite. The master suite is equipped with a master bathroom, a spacious walk-in closet and a dedicated shoe room, to allow the owner space to enjoy some me-time.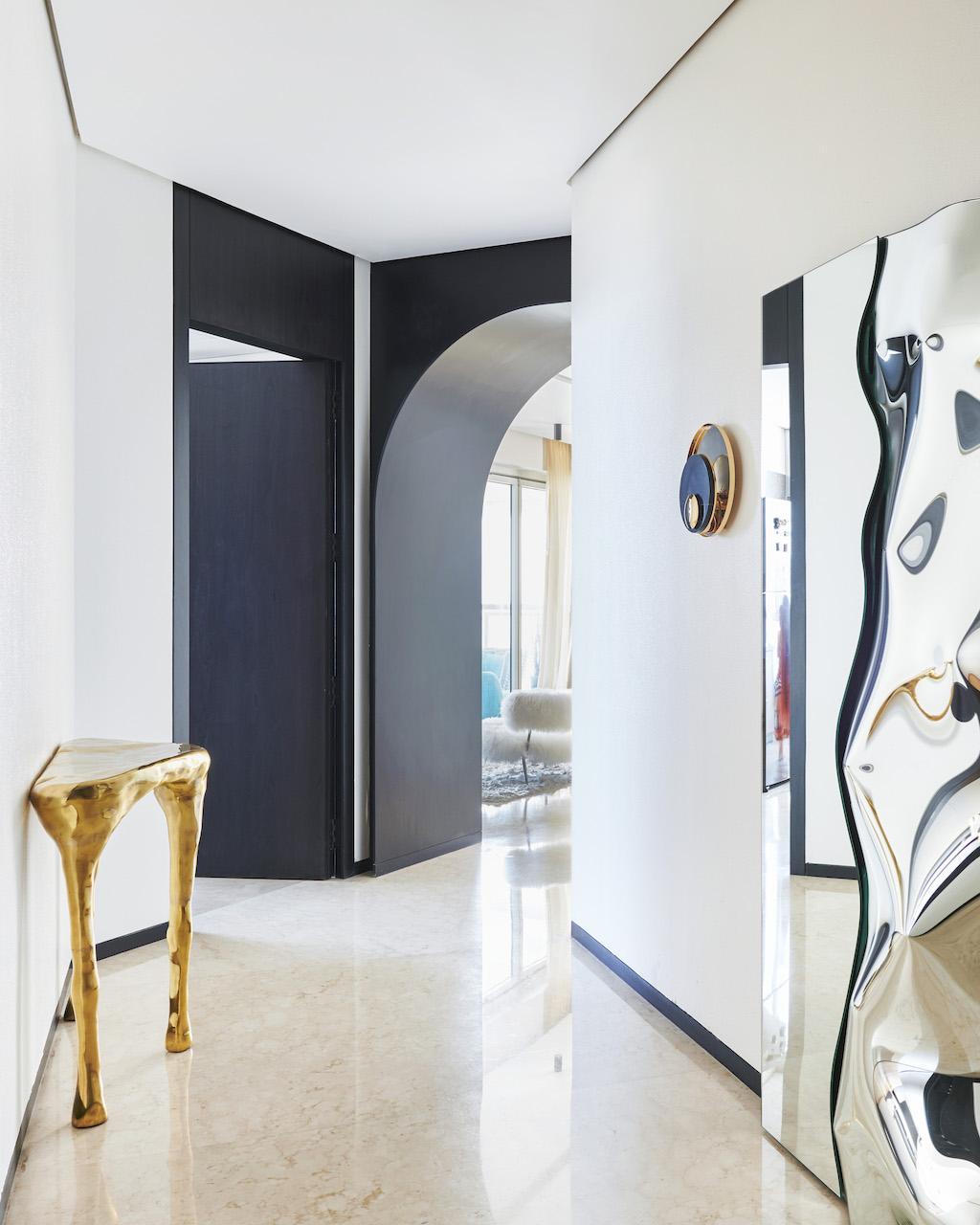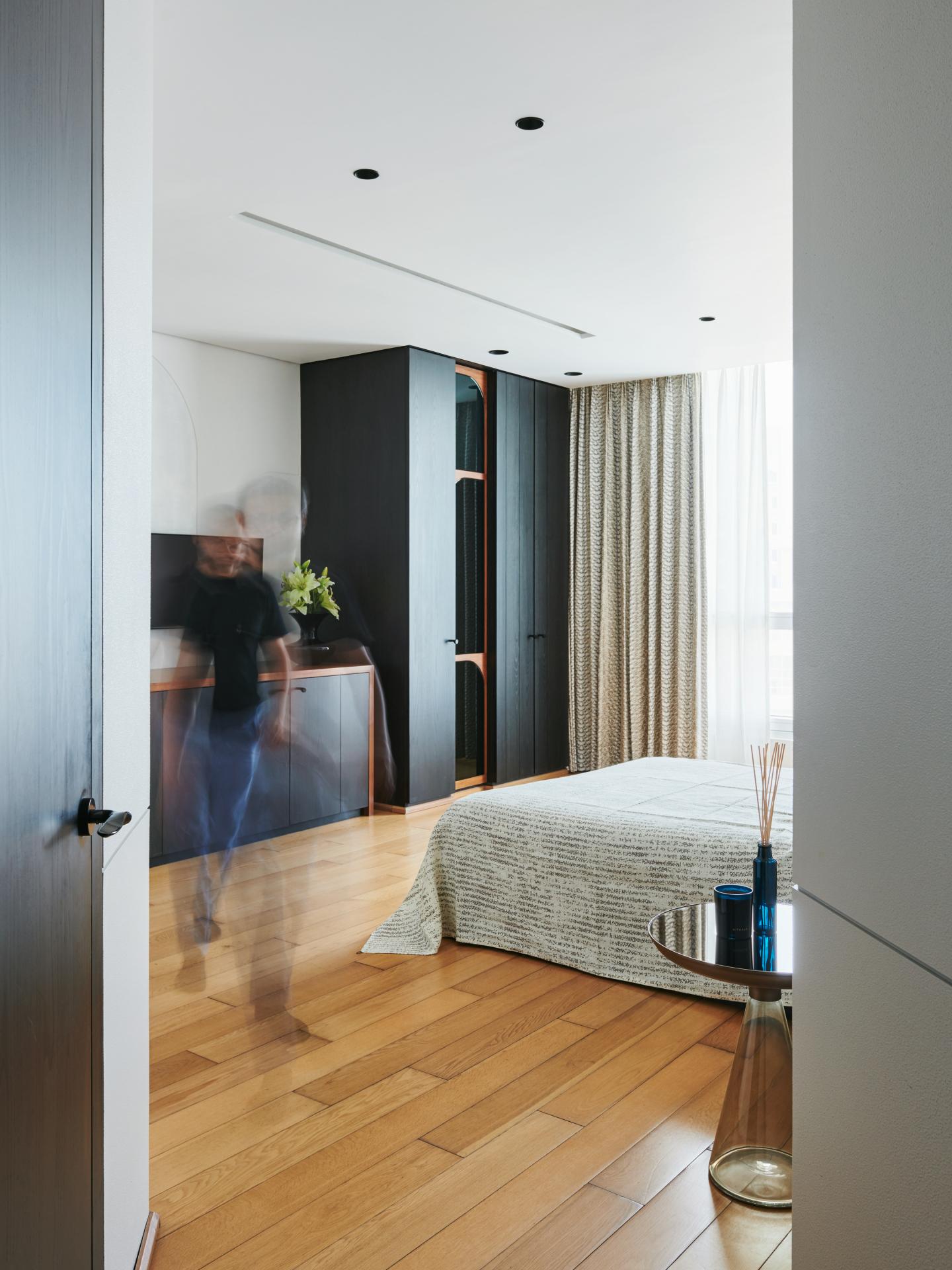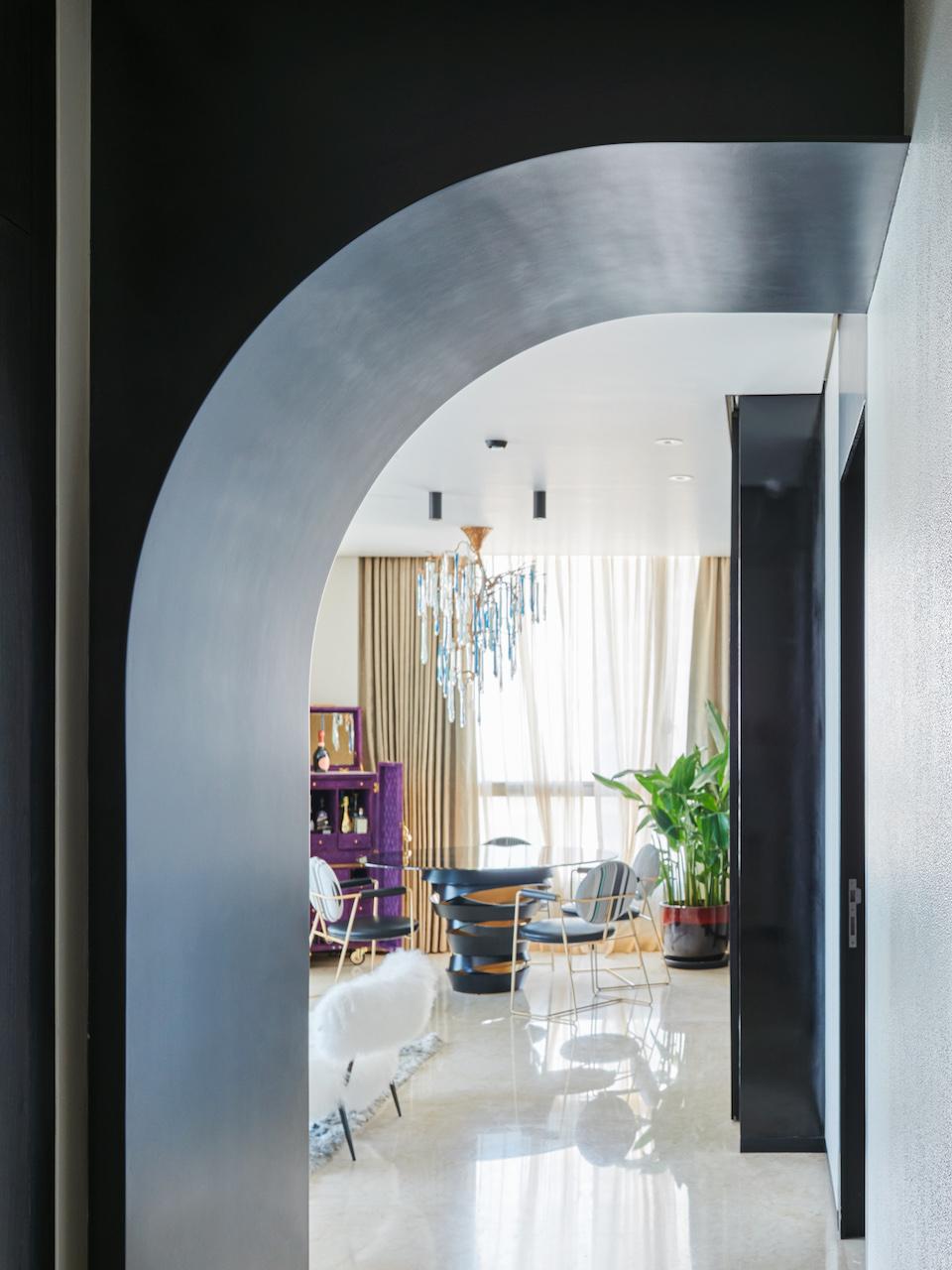 Curated by Boca Do Lobo, the space is composed of simple and elegant tones along with geometric design and furniture to present an understated mature and generous atmosphere. The interior is that of a modern style, with rich texture of white walls and unique luxurious furniture, creating a luxurious and exclusive living space.