It's an enchanting vision that feels straight out of a Jane Austen novel.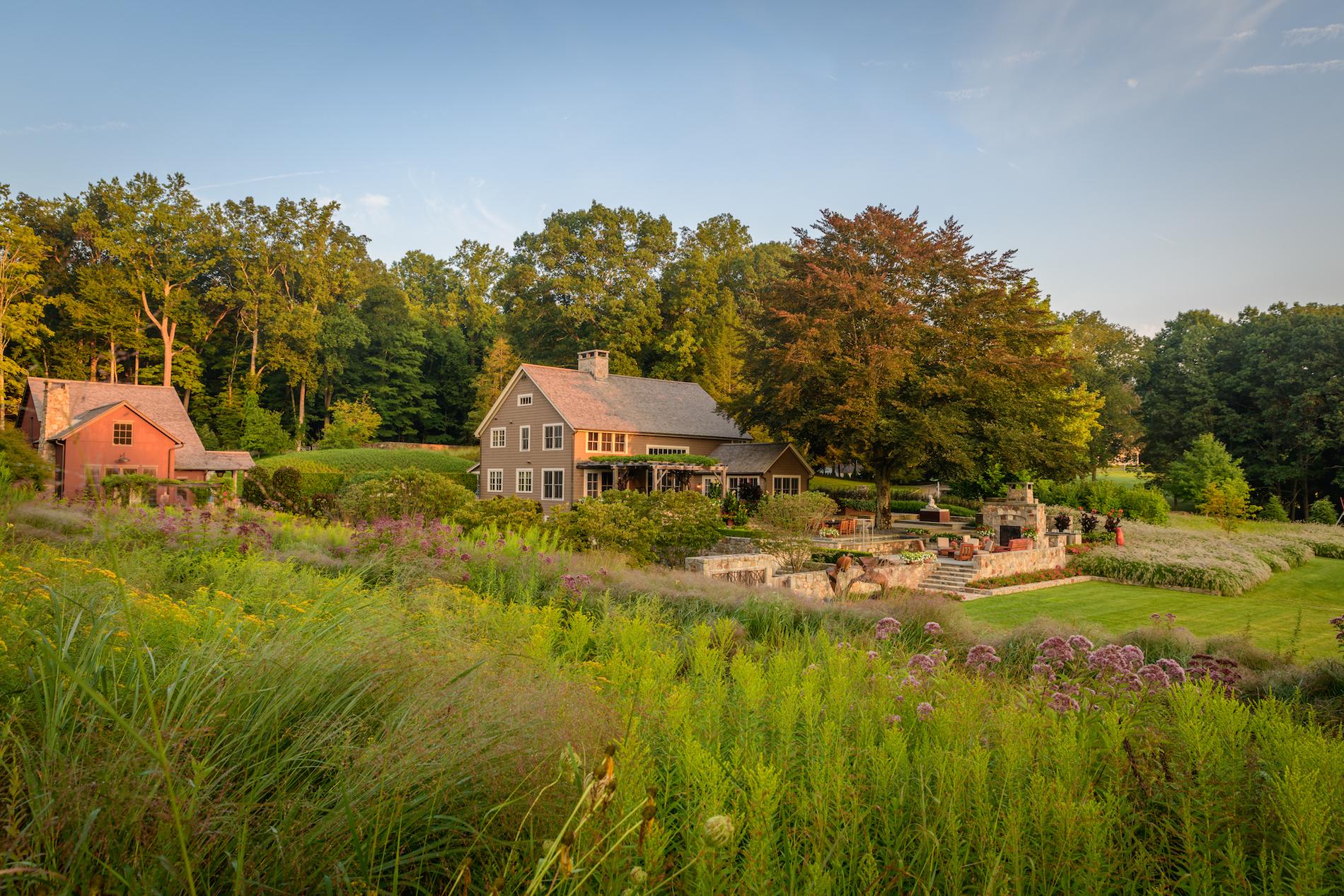 Sitting on eight acres of rolling terrain in Redding, Connecticut, the InSitu Garden and the charming property nestled within it were designed over a thirteen-year period. "The eight acres of InSitu are designed as a series of twelve-plus garden rooms that are harmonious with a spiritual quality that inspires the visitor to relax and form a deeper connection to the land," says designer Richard Hartlage, who melded landscape structures with rich, rare plantings alongside his team at Seattle-based Land Morphology to create one of the state's most atmospheric and impeccably managed gardens.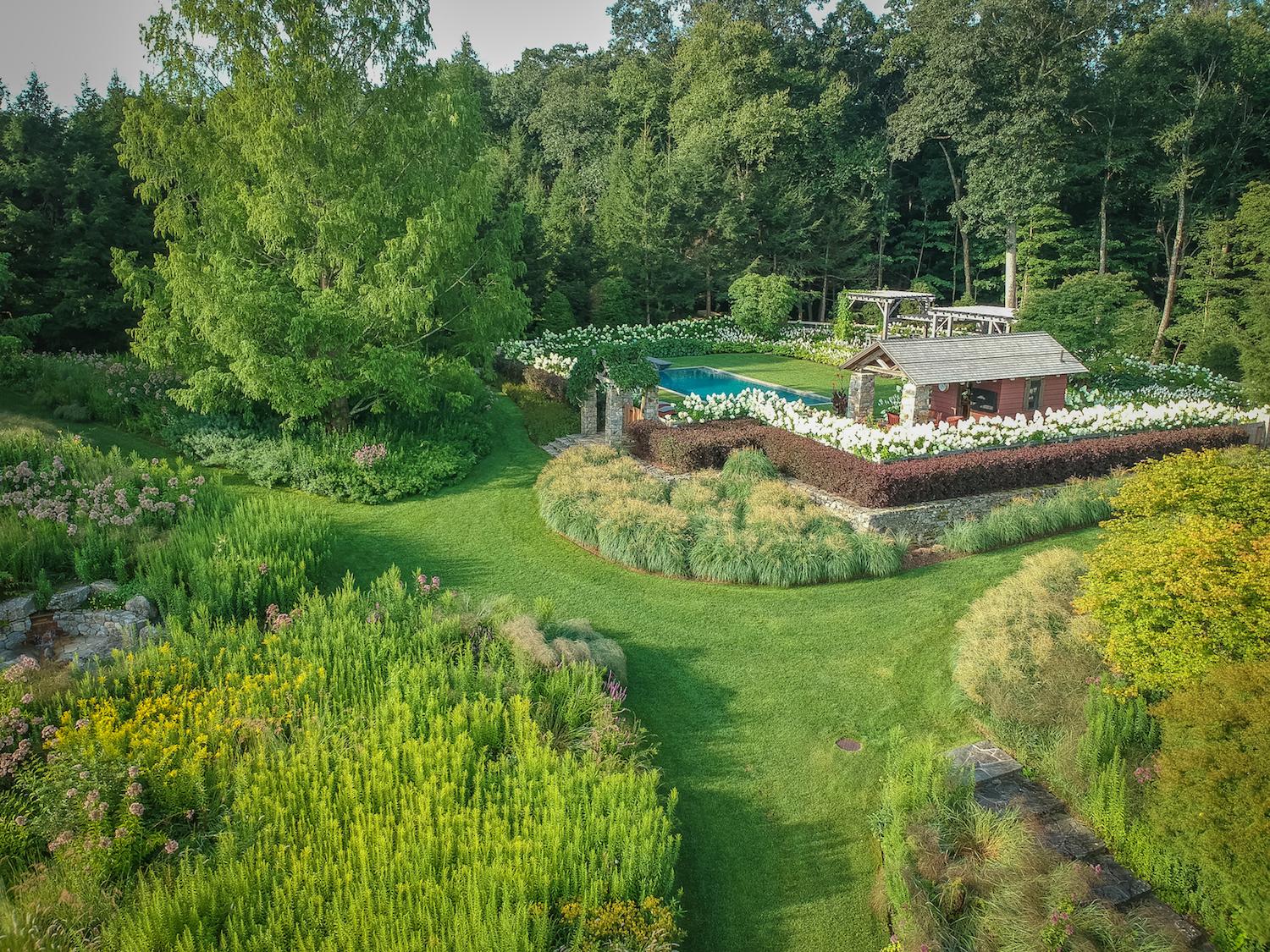 Accessed via a tree-lined lane, the expansive plantation has been envisioned as an entertaining space and restful respite from life in nearby New York City. Eight water features act as focal points to organise the various sections, which features a sunken garden with upright beech trees under-planted with roses, as well as an abundance of native plants that ensure the garden fits beautifully into its surrounding Connecticut countryside landscape.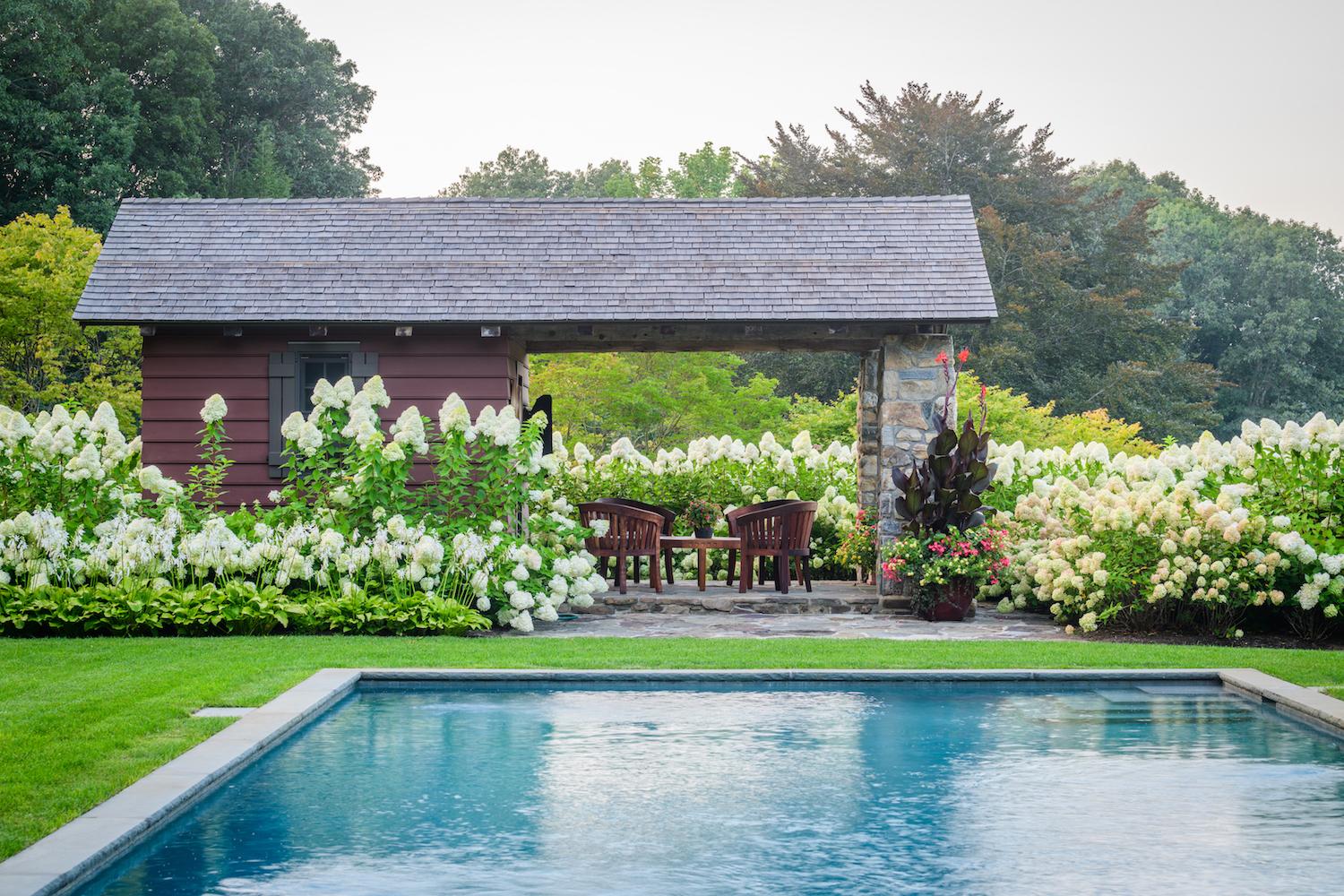 "Plantings are more than 75% native," explains Hartlage. "We tried to capture the essence of the Connecticut landscape by using locally available materials and plants native to the northeast, this creates a profound unity in the garden while creating a place that speaks to the unique beauty of the region."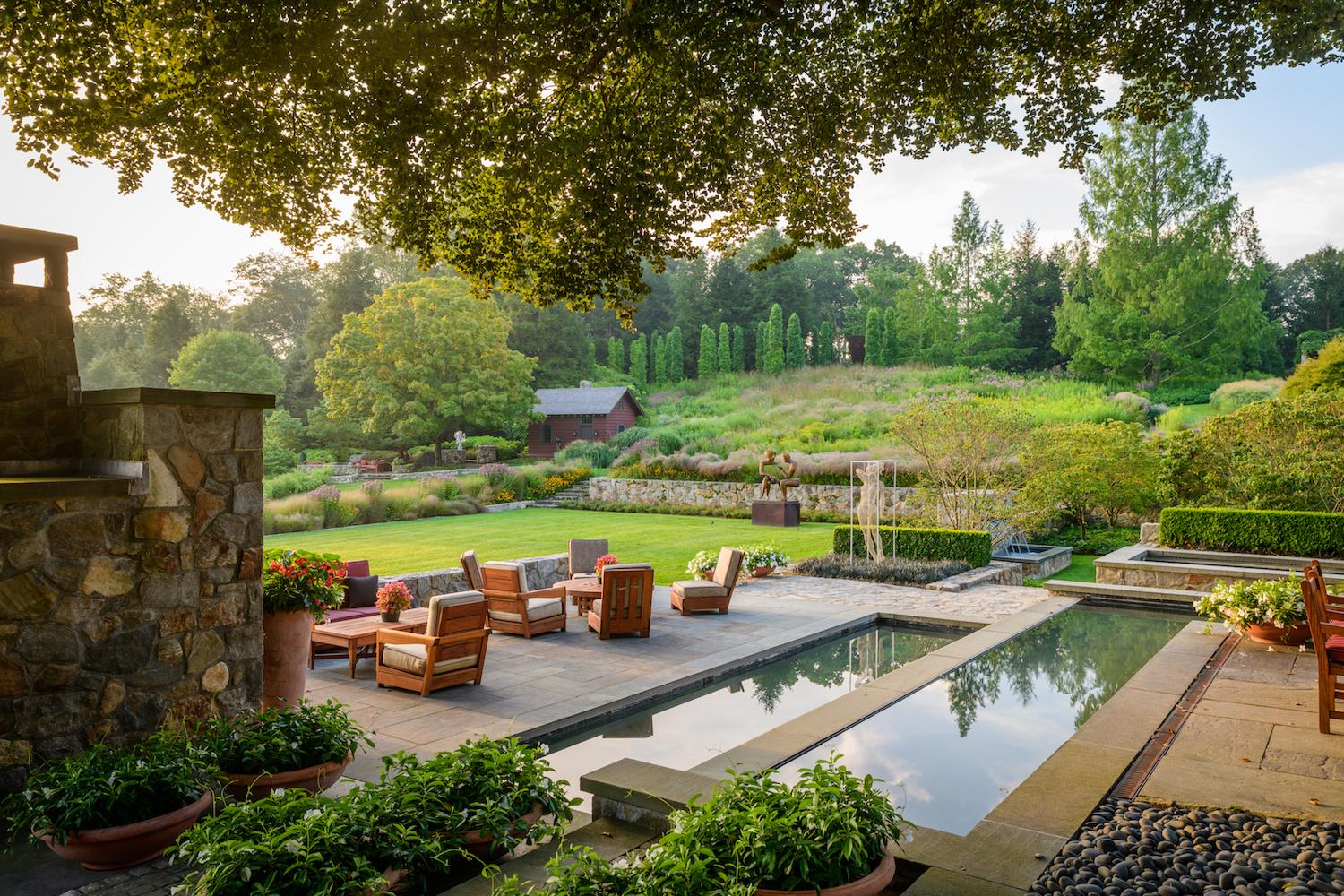 These picturesque vistas can be enjoyed in their full glory from the nearby main house and living terraces, where one can enjoy luxurious meals on the alfresco dining area that is shaded by a 75-year-old copper beech tree, made fresh from the outdoor kitchen and pizza oven hidden behind a large-scale outdoor fireplace, or underneath the rustic white oak arbour laced with beautiful wisteria. A swimming pool and formal fountain garden sit nearby in the landscape surrounded by meadows and manicured lawns.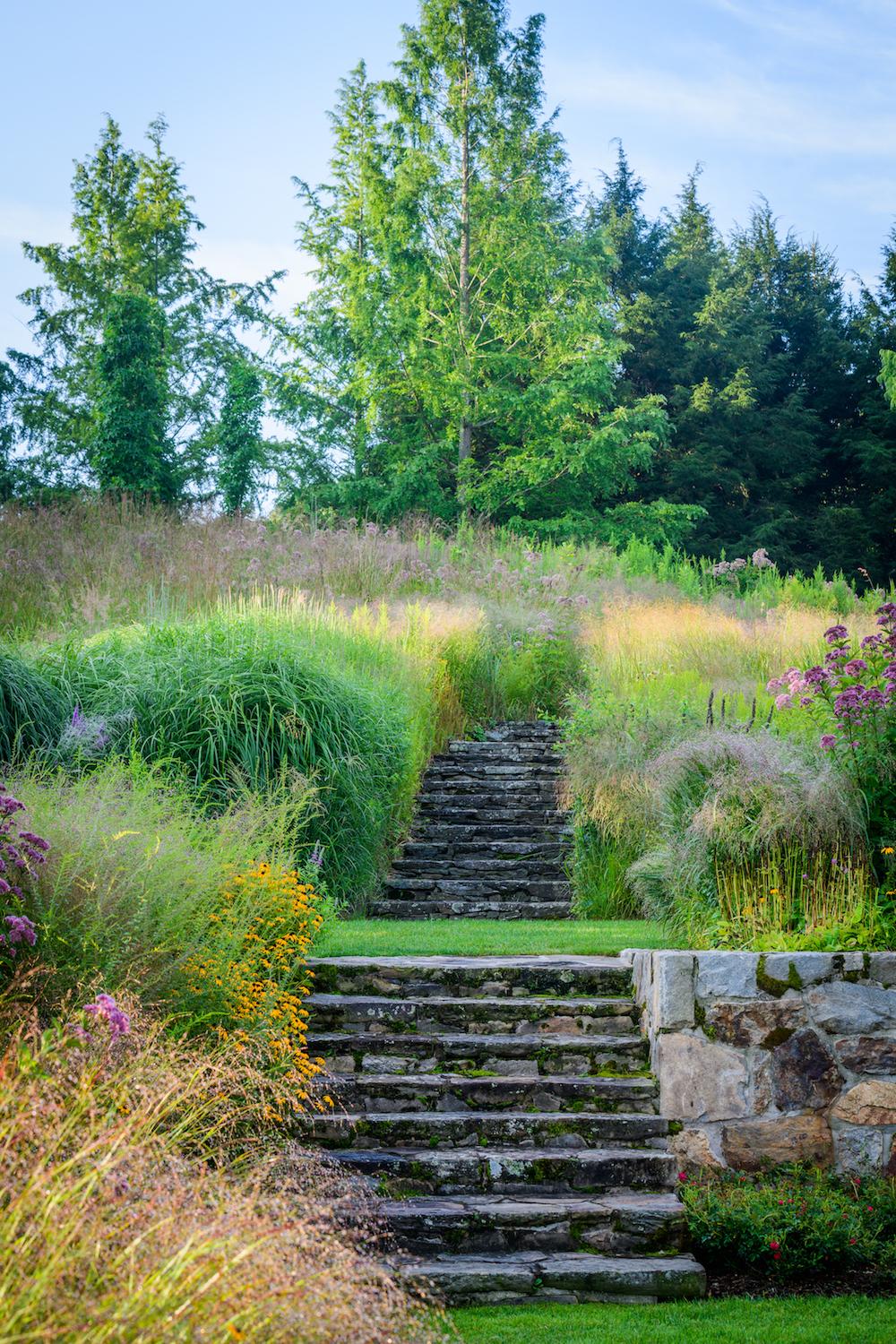 Capturing the essence of the surrounding woodland, the property and gardens shine a spotlight on local crafts and natural materials, especially a kind of blue stone quarried within 75 miles of the garden that is used to craft the terraces and site walls. Adding to the space's beauty is a collection of figurative sculptures and art can be seen scattered throughout the grounds.
Scroll through the below gallery to see more of the InSitu Garden (photography courtesy of Rob Cardillo Photography and Claire Takacs of Takacs Photography):