This 912-foot home space in Mid-Levels with the curved elements, soft colors and high ceiling design, creating a warm living environment for the homeowner who has just become parents and a pair of twin children.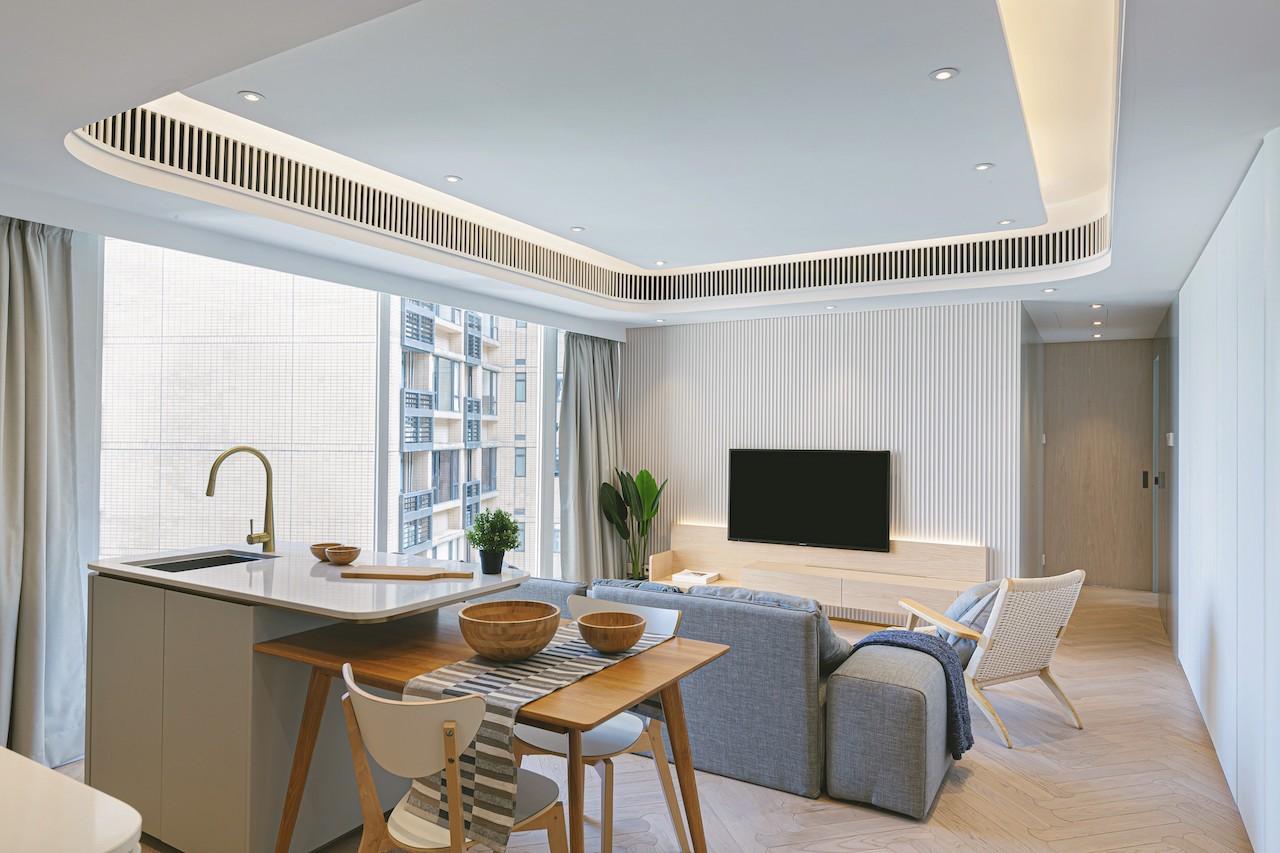 The entire unit is based on curved lines and pink colors. The design is inspired by the dessert works of the female head of the cake shop founder, making the entire space full of the hostess's personality. The interior design company STYLE Design & Project Limited hopes to strike a balance between feminine and masculine designs, create a simple, soft and comfortable visual effect with shapes and line colors, and add a masculine atmosphere on the basis of femininity.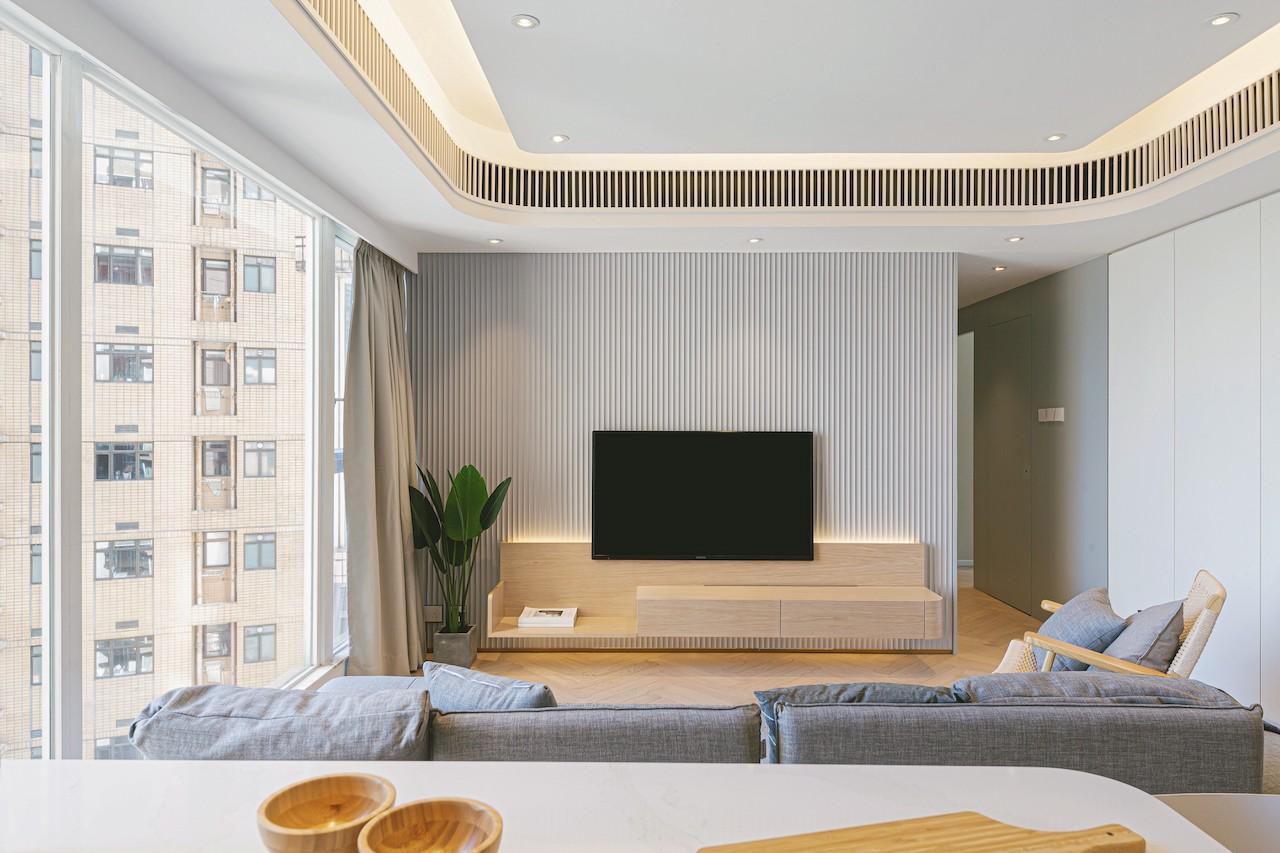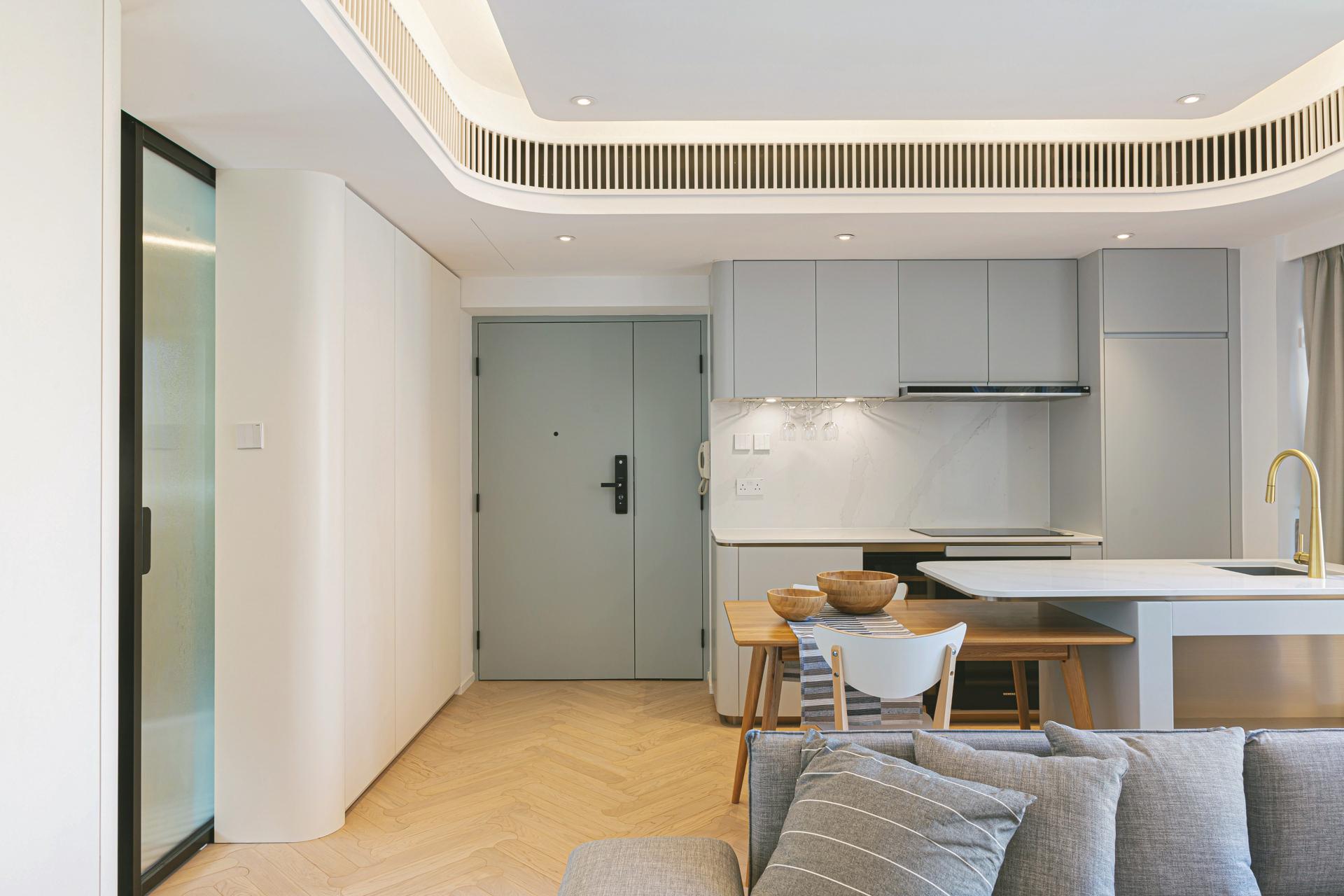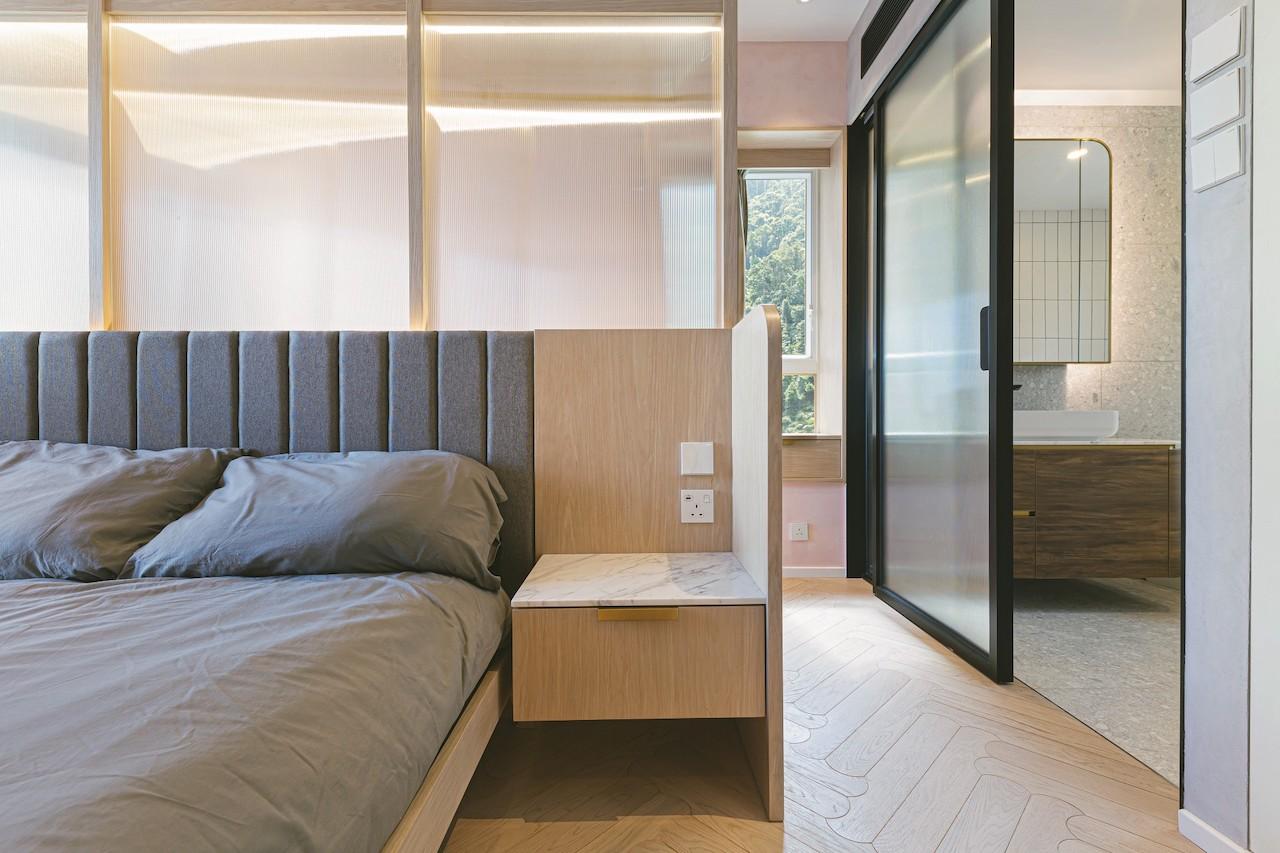 The arc and silver are the visual basis of the entire design, and the arc curve can reduce the edges and corners of the home. Each visual focus is a succinct fusion of the two, such as the arc-shaped lamp trough of the ceiling, which makes the living room full of space. The curved floor is arranged in a herringbone manner, which enhances the visual effect extending from the living room to the bedroom, and makes the home style run through the soft and curvilinear feeling. In the material, in order to add masculine elements, some raw elements are specially added, and the pink color is added, such as light pink cement paint with cement color, gray cement terrazzo, creating a soft and rigid atmosphere, and at the same time A little retro and modern personality. In addition, because the female head of the household loves to cook, Chinese and Western kitchens are deliberately added to the layout. The room also deliberately arranged a fully open close-set layout to enhance the softness of the space while reducing the pressure.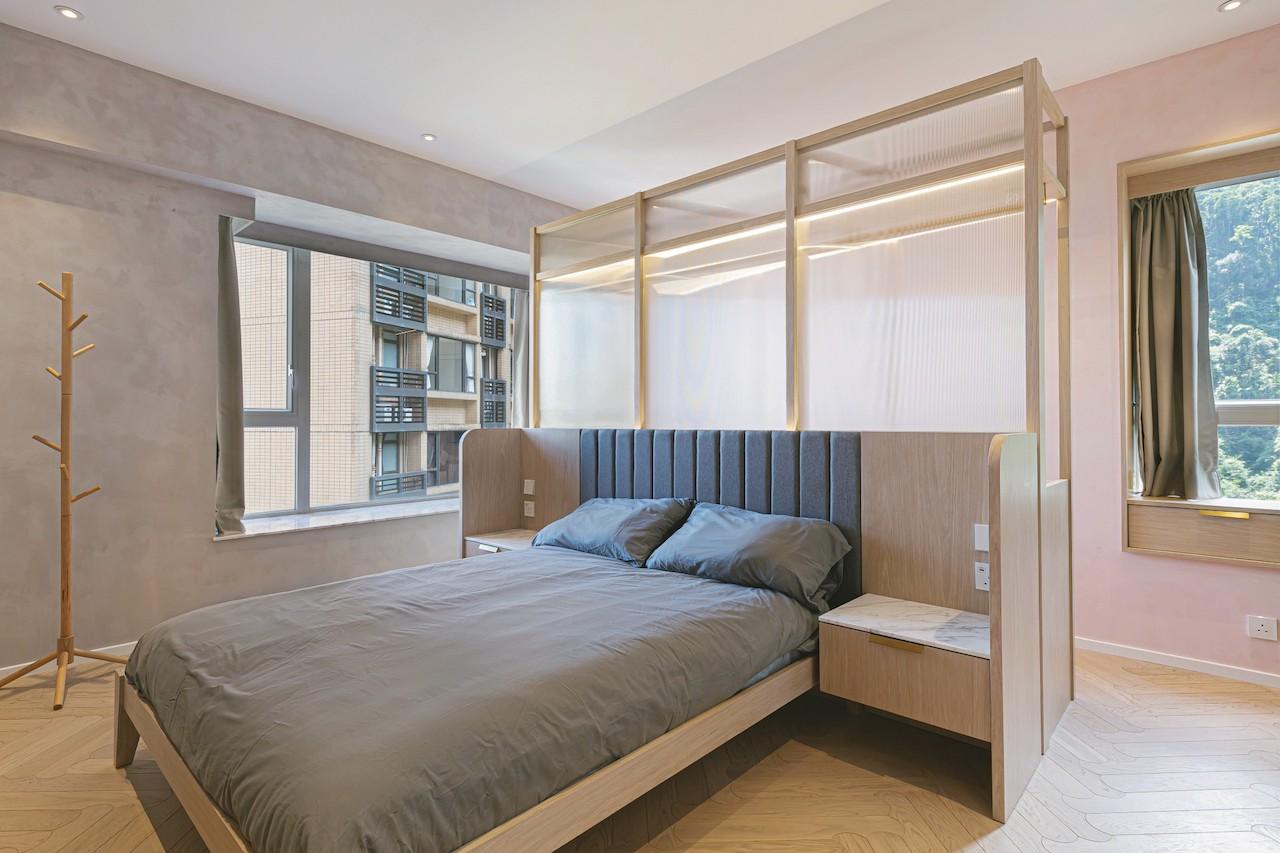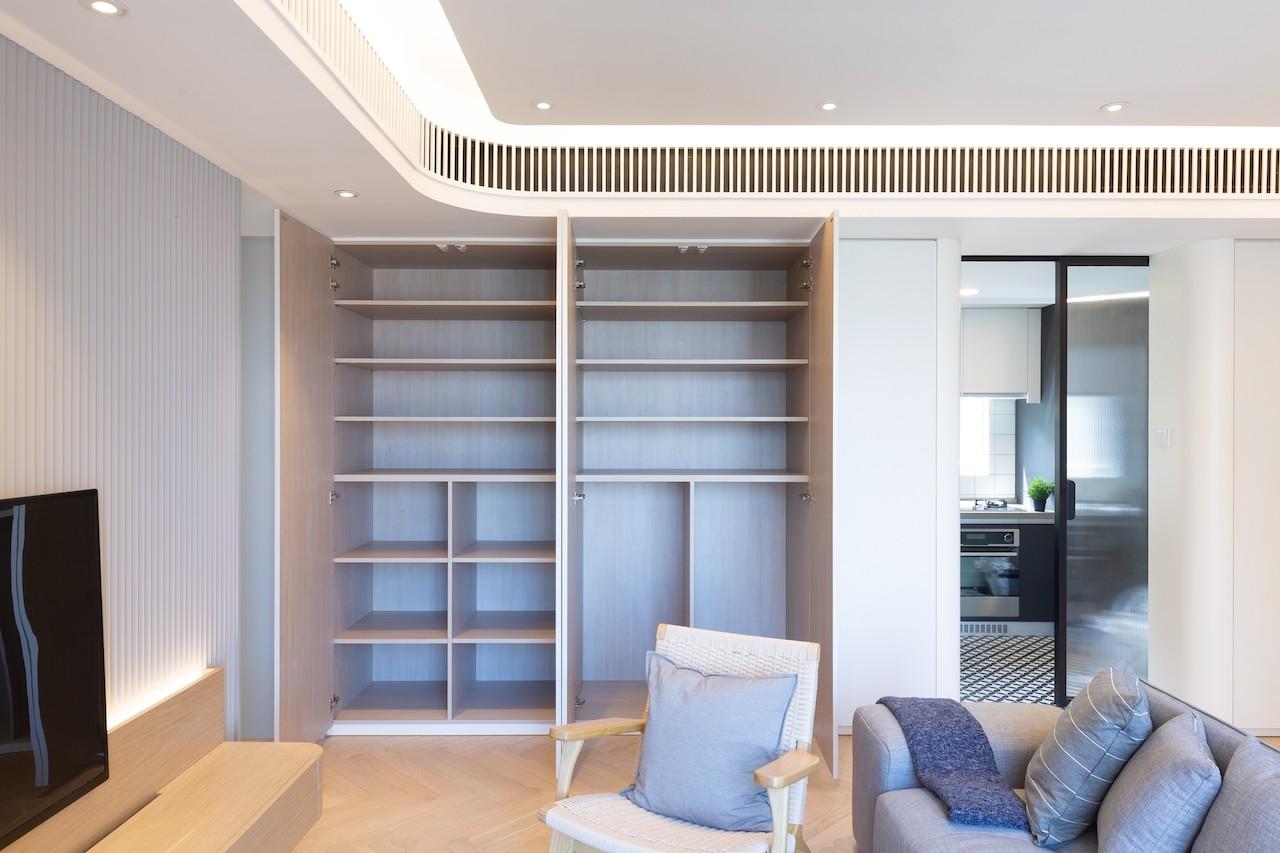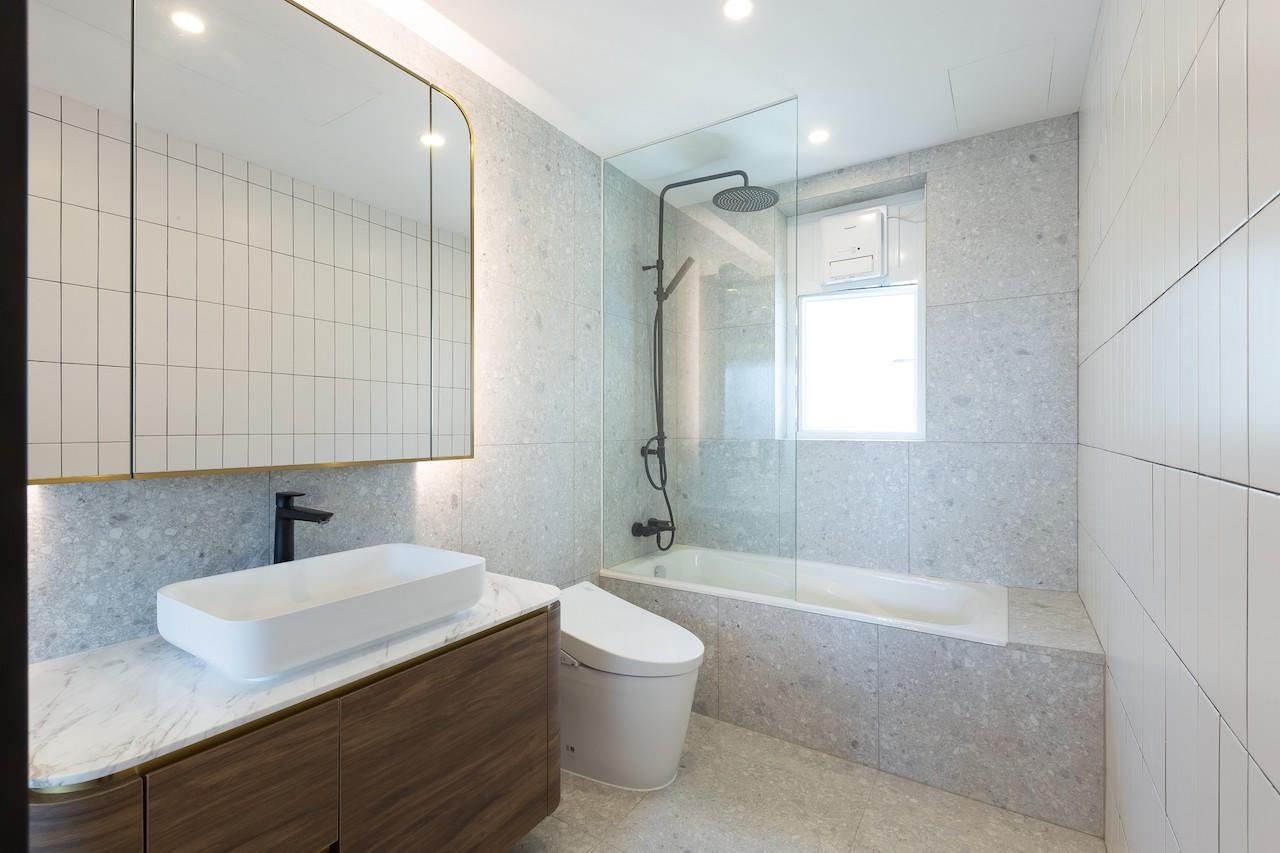 STYLE Design & Project Limited
www.style-design.com.hk