Set high among the mountains in Tai Hang, this 800-sq.ft. apartment cultivates a calm, pet-friendly environment subtly integrating the lifestyle and hobbies of its inhabitants.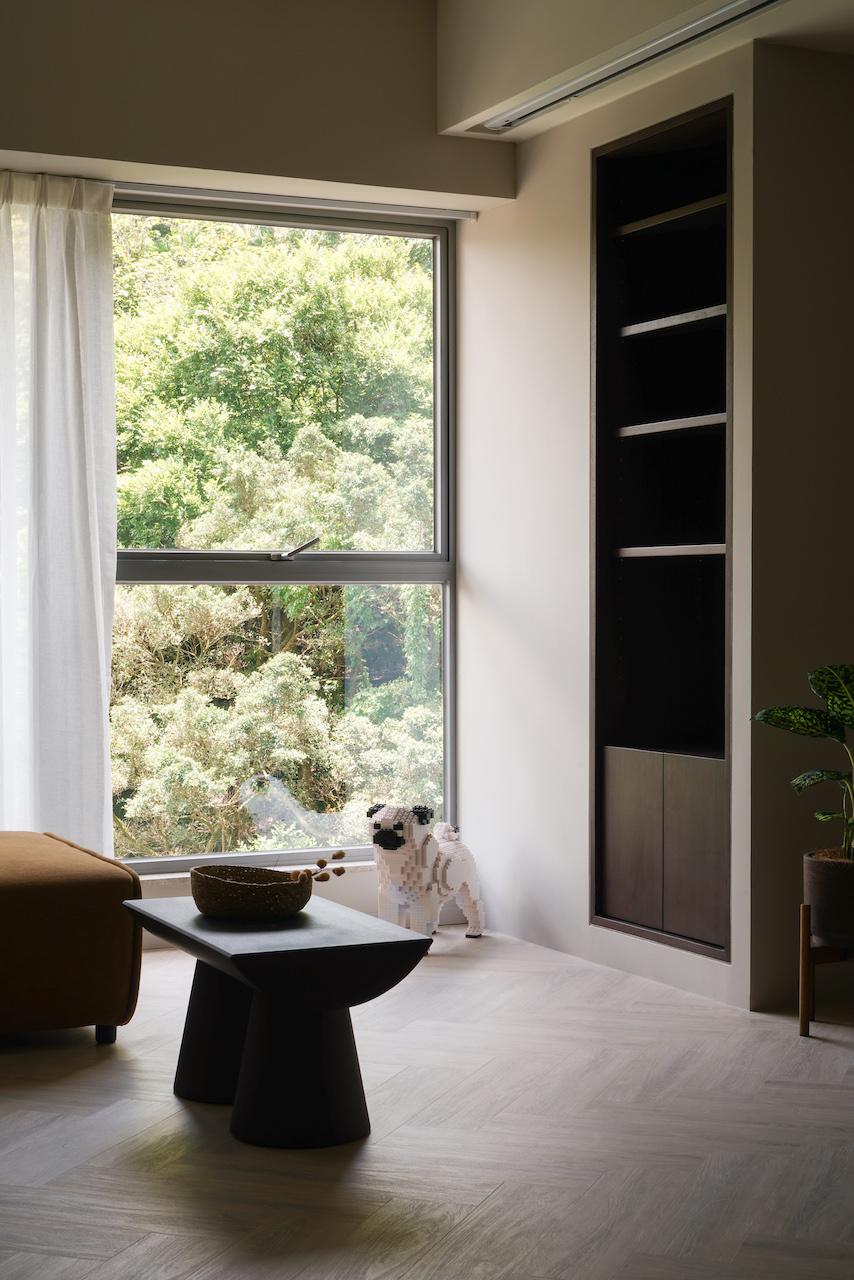 The design team JAAK was less concerned with aesthetic form and language than how the home's interior could be modified to afford greater ease and comfort for the residents: a young couple with three dogs that enjoy spending time at home, cooking, and watching movies.
By revising the original plan of the home, an open living, dining, and kitchen area now sits at the centre of the residence, forming a shared space large enough for the owners and their furry friends to roam freely around.
An orange-toned sofa adds pops of colour to the neutral backdrop, paired with a set of coffee tables custom designed by the team. The gentle platforms and large openings in every room strengthen the abode's connection to its surrounding landscape, bringing them one step closer to the open book of nature.