Littlemore comes up with spaces every member of the family will treasure and enjoy in this 690-sq.ft. apartment.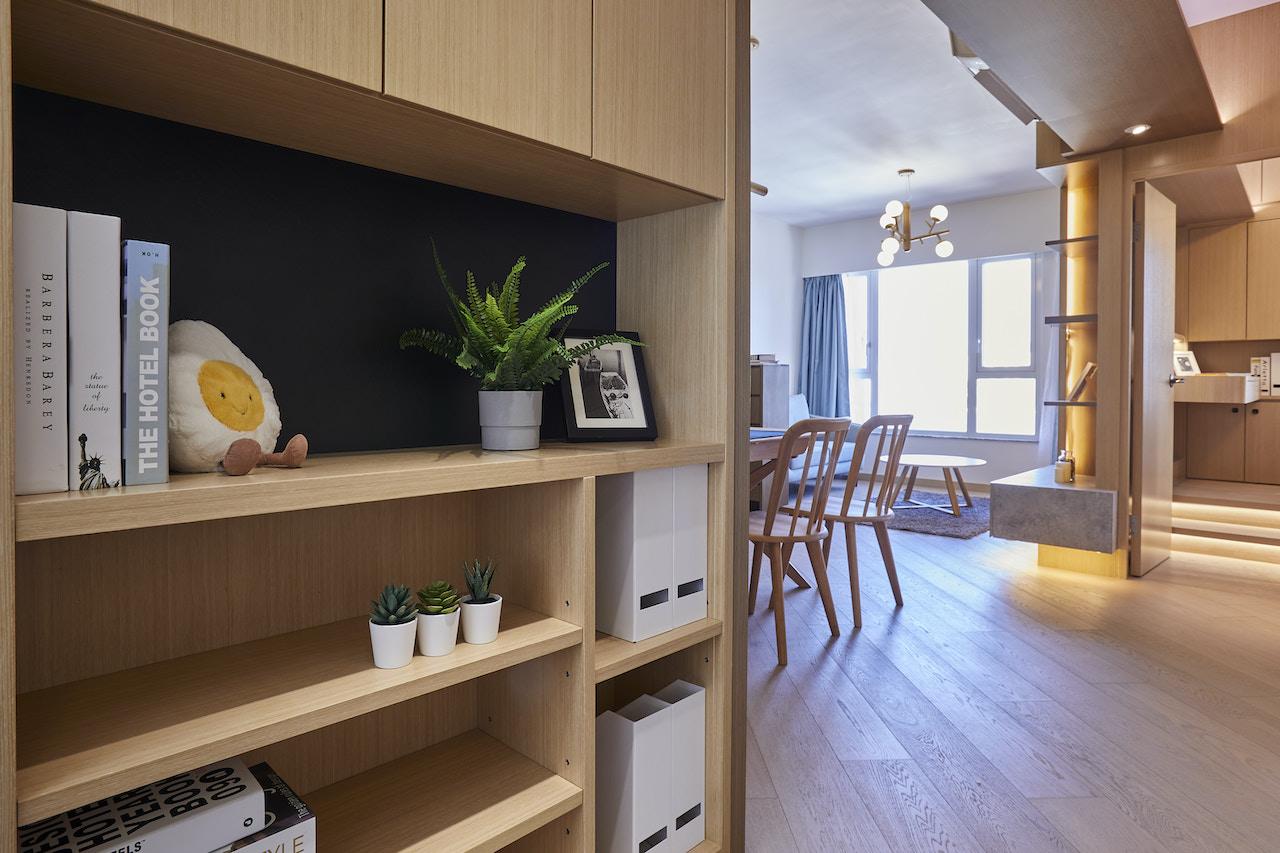 The dining table, as the anchor piece in the home, connects every room and makes the dining area the core gathering zone. The project applies wood furniture and fixture, setting up a warm and homely ambience.
The team at Littlemore mixes and matches wood finishes in different areas and directions according to practical needs, like an artistic composition of collage. The dynamic yet coherent detailing creates a casual atmosphere for the young family to interact with each other.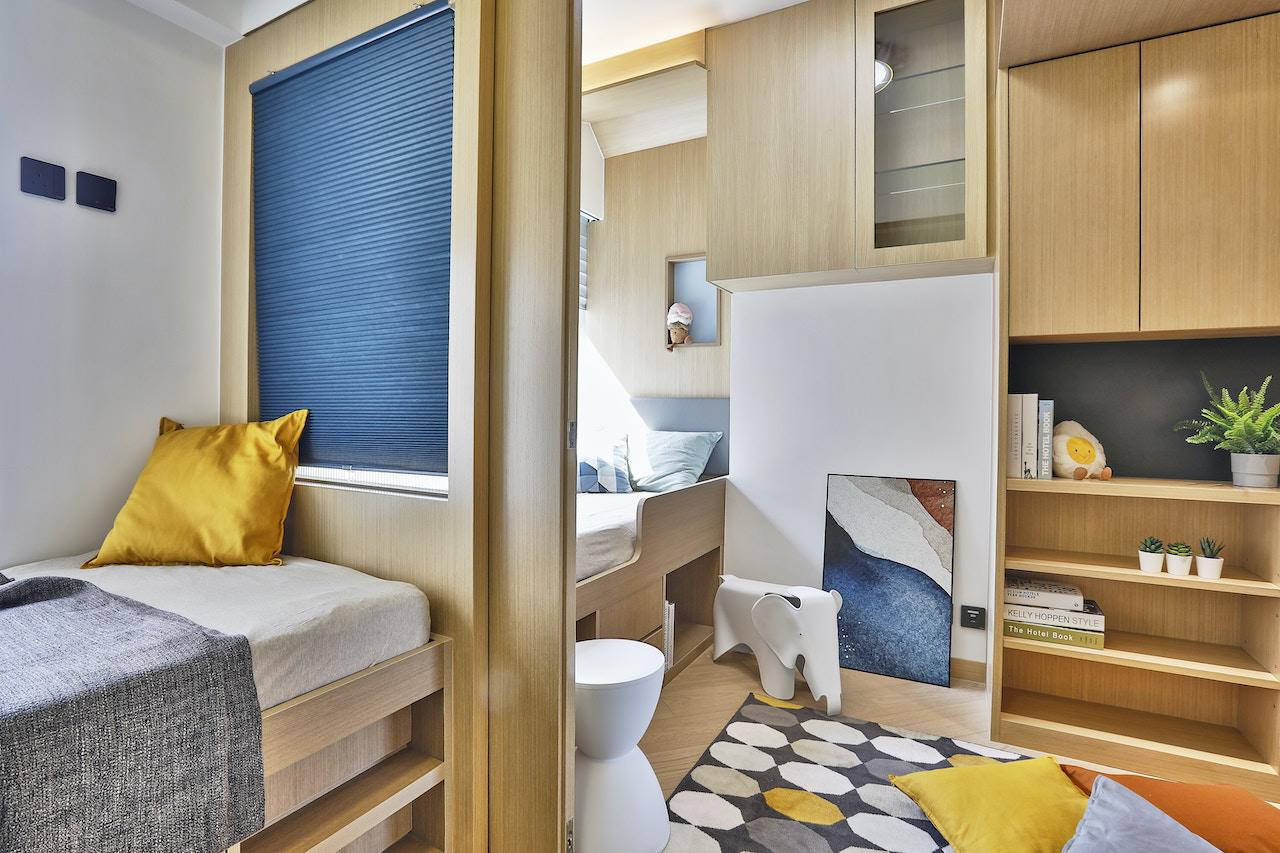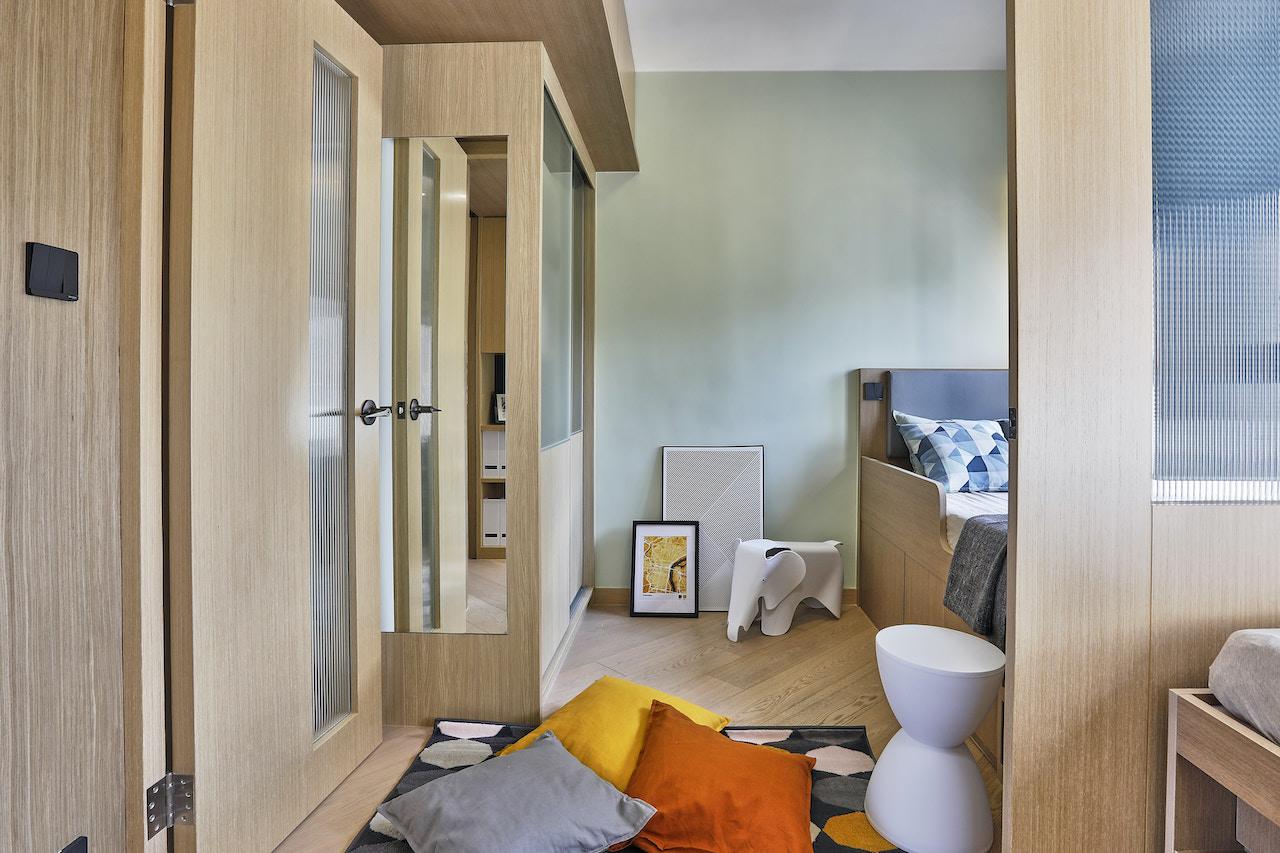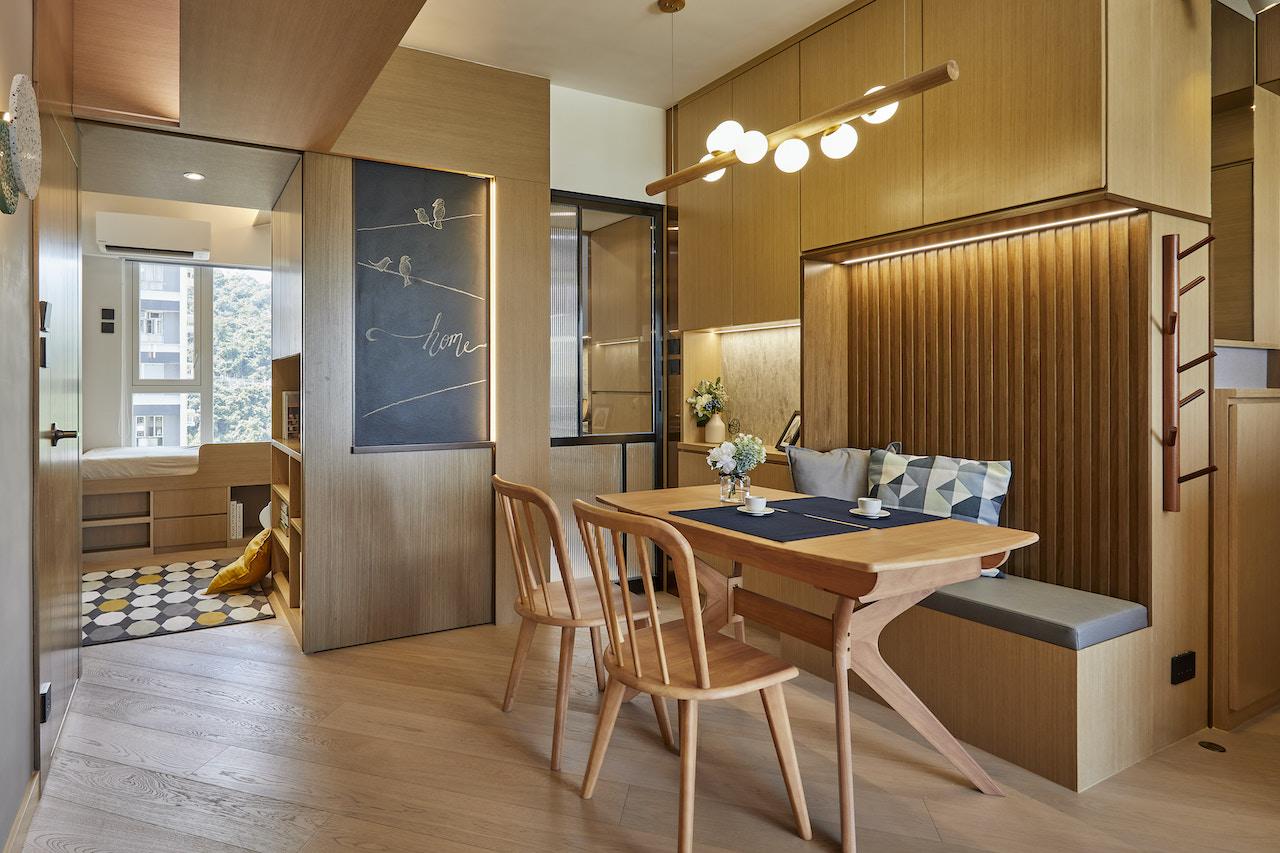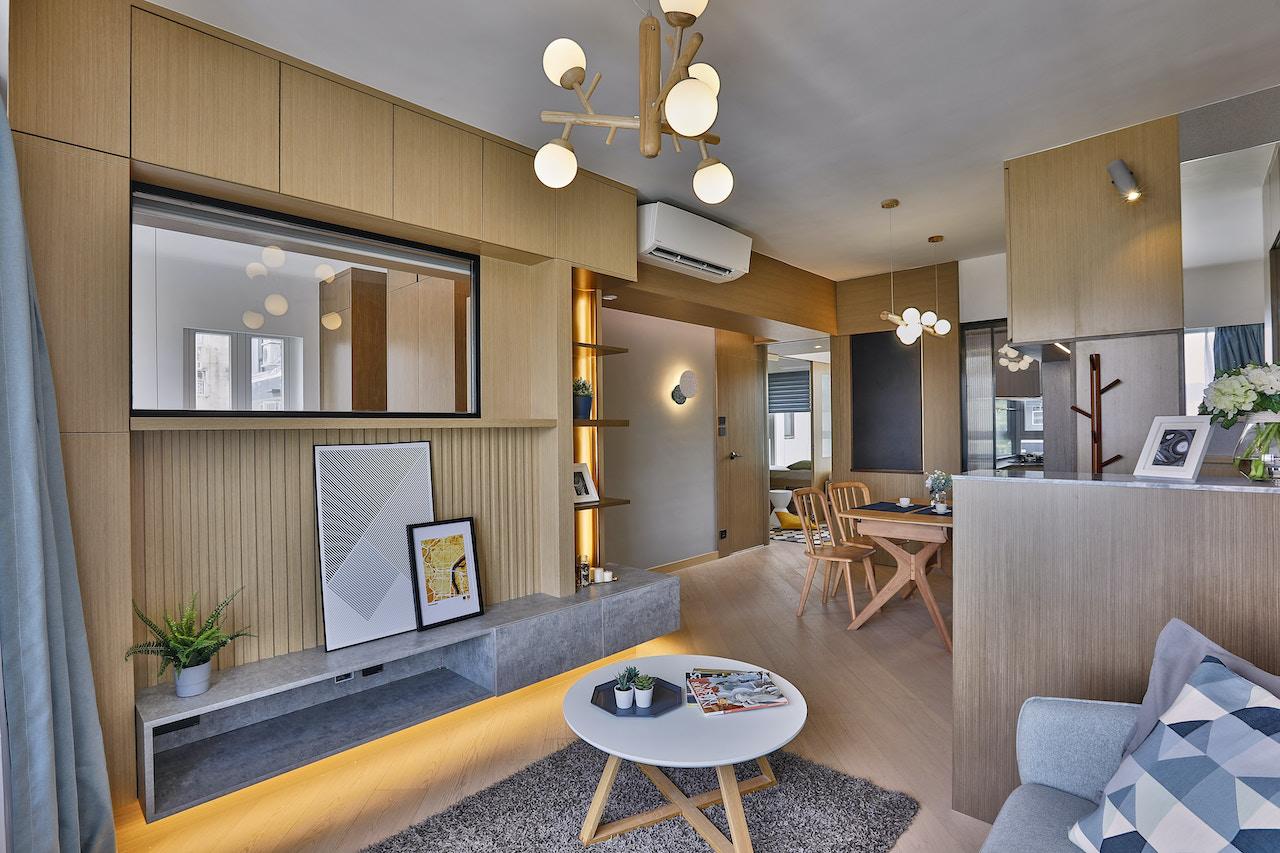 Overlooking the stunning view of Victoria harbour, the working area of the master bedroom links to the living area visually, creating a porous feeling and emitting more natural light into the interior.
Anyone who has kids, or has spent time with kids, know children can outgrow spaces faster than parents can reconfigure them. This is why the design team puts flexibility front and centre, enabling any kind of games or activities for the young children. There is a concealed sliding door, which can separate two independent rooms if need be in the future.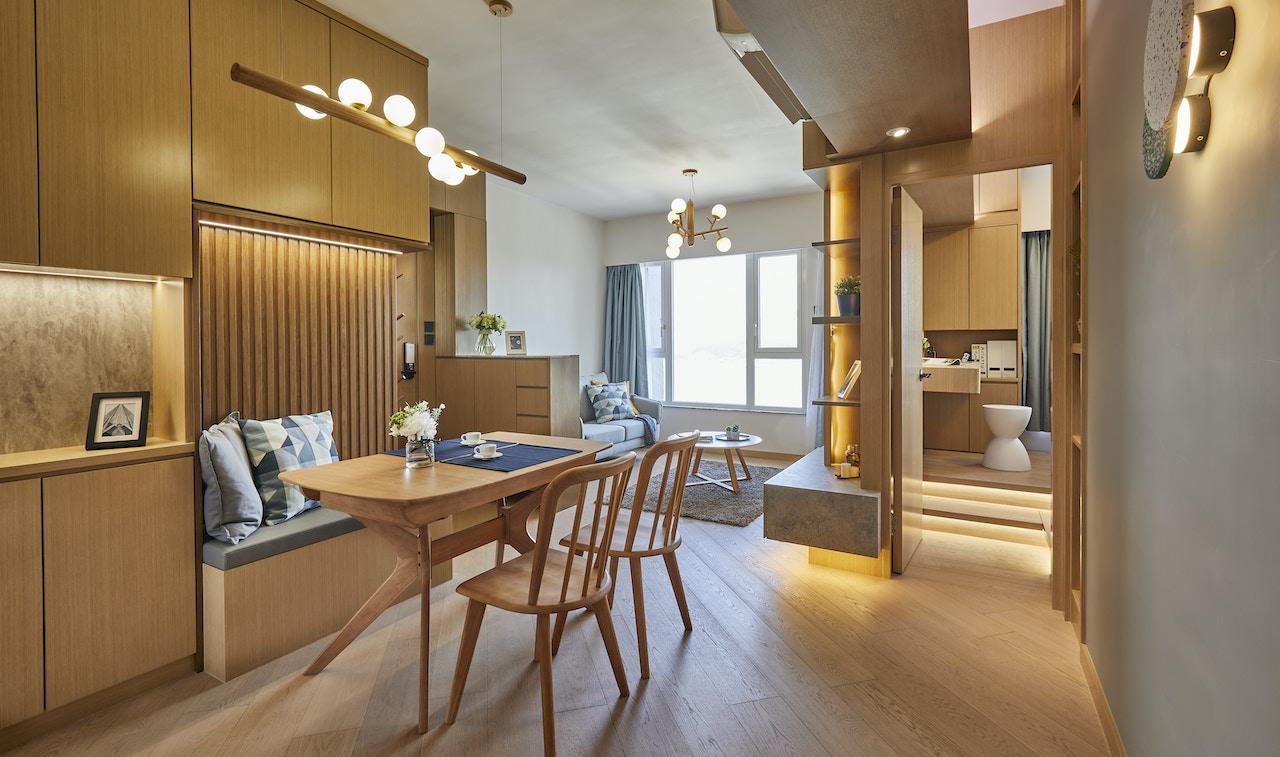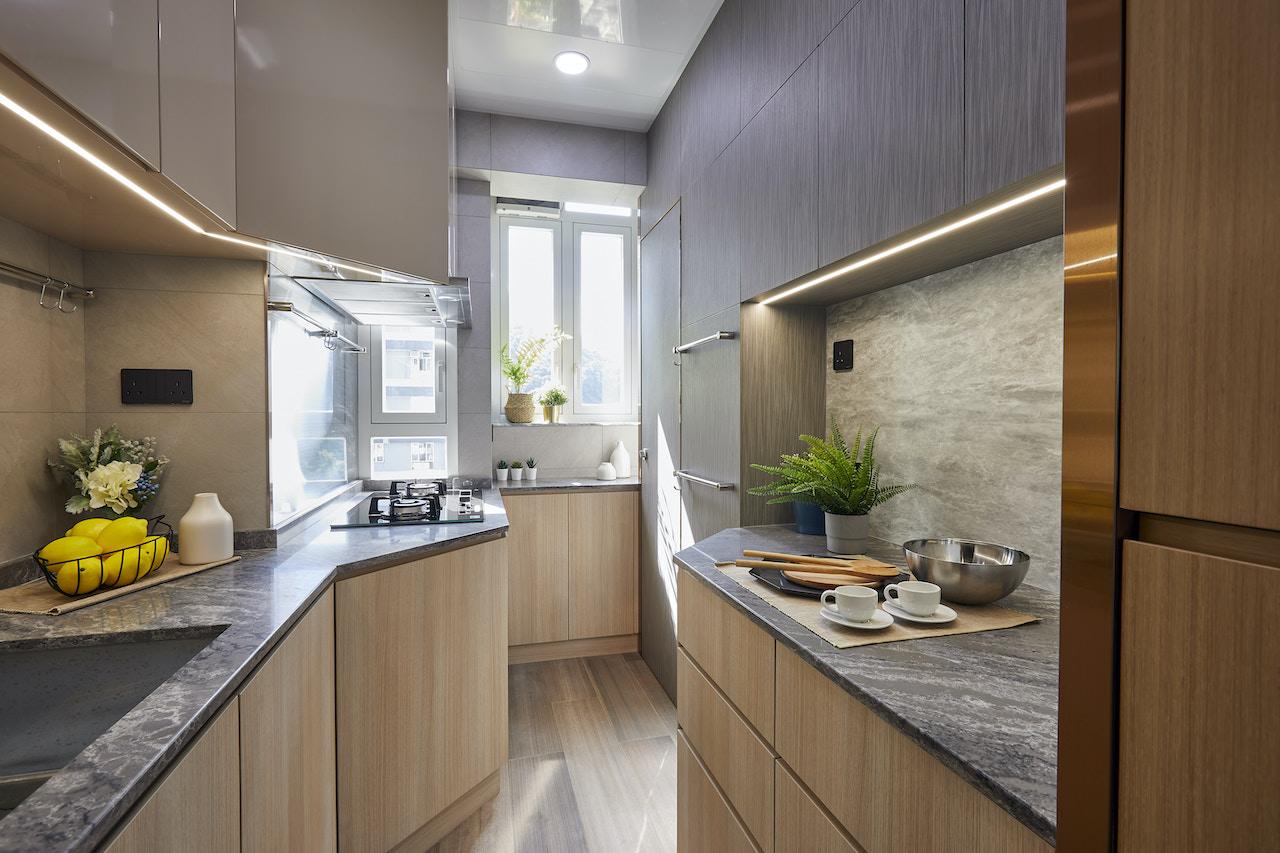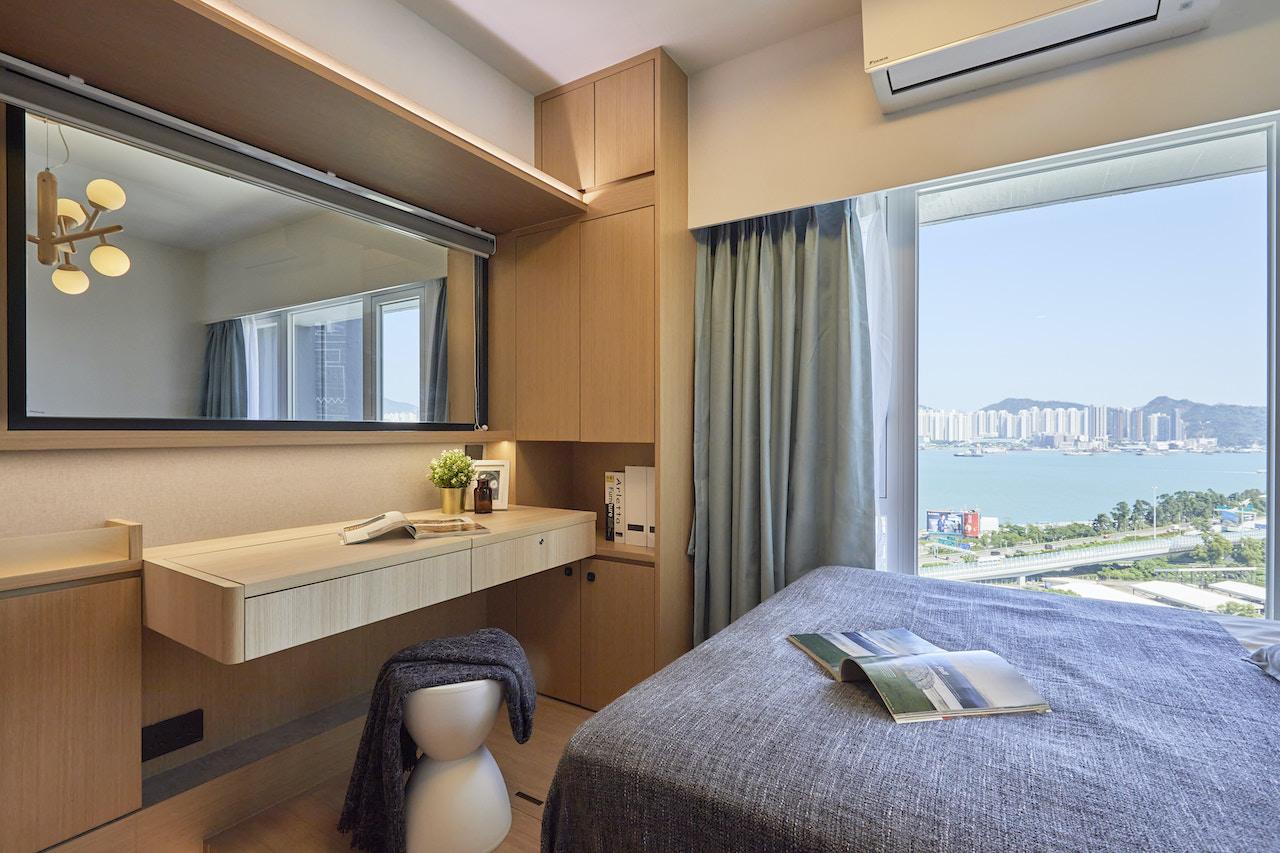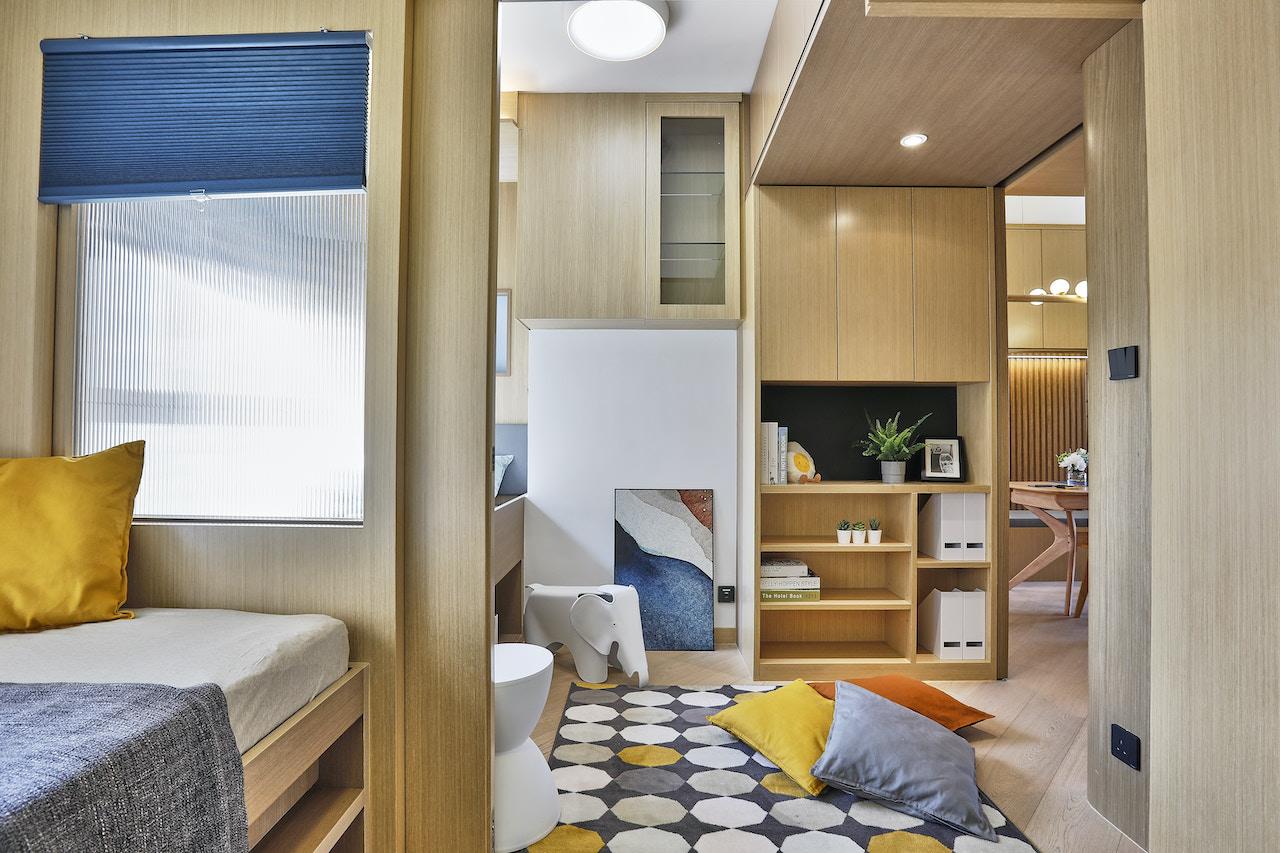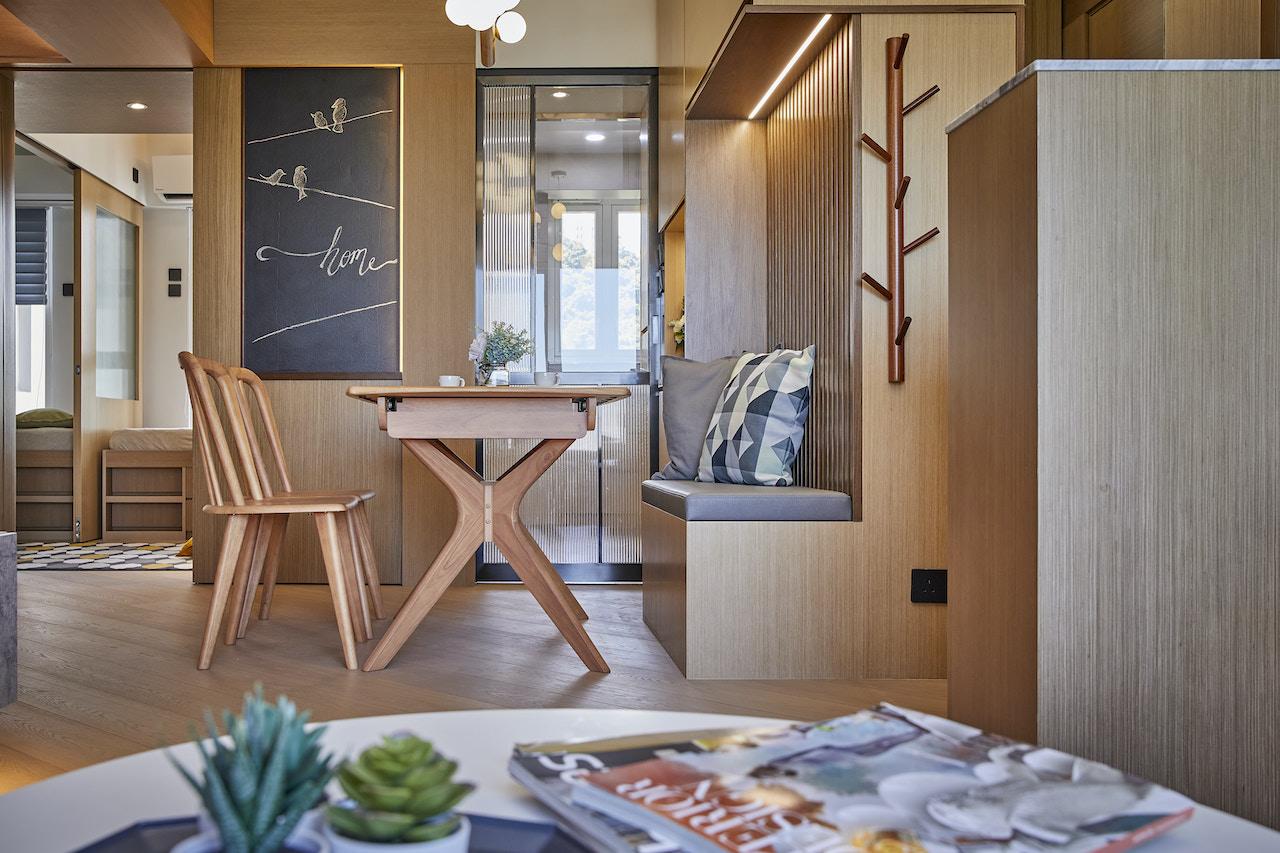 Photo: Michael Perini