This compact flat with a texture resembling an arc village is a perfect amalgamation of home office and residential space.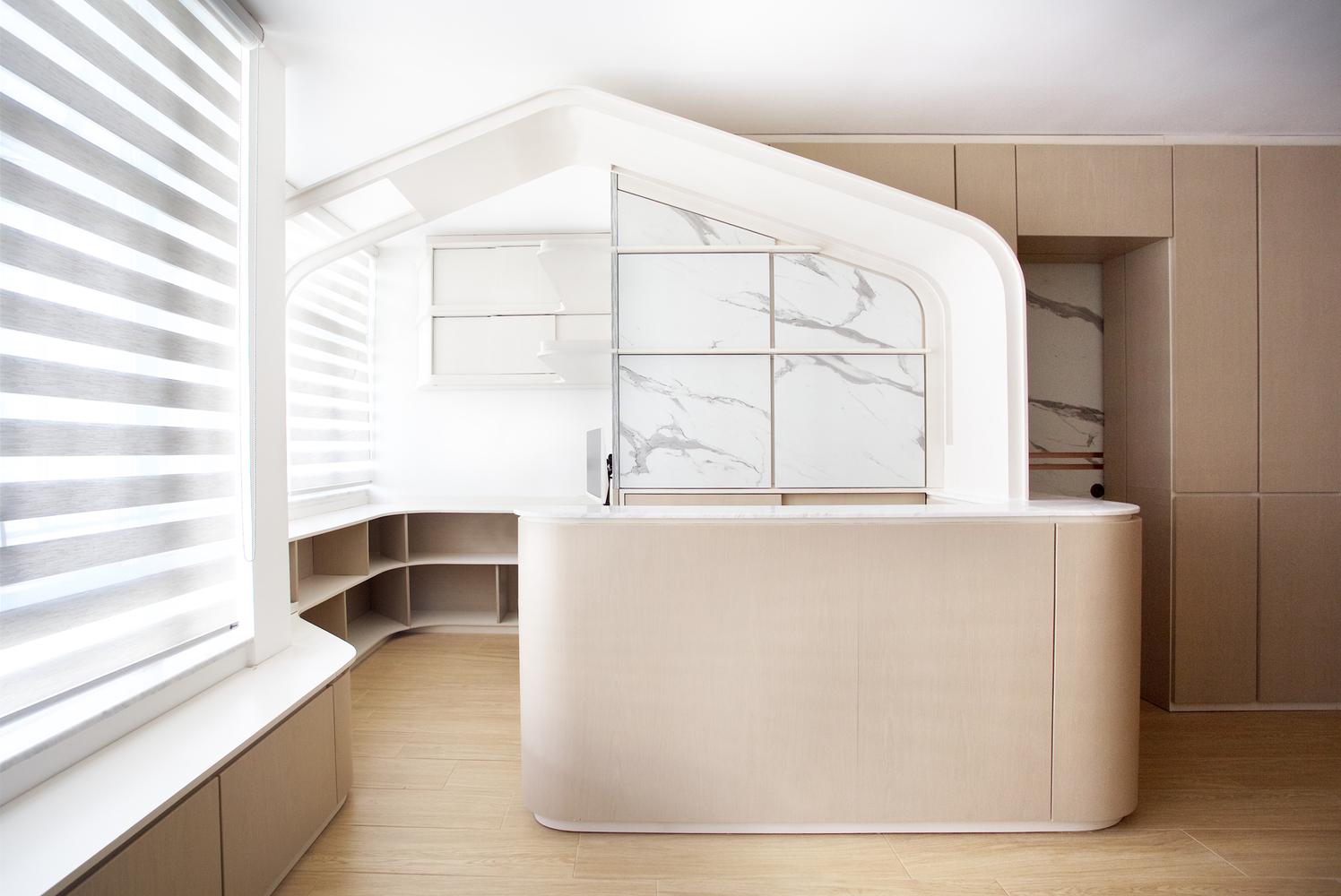 The interior design company Sim-Plex Design Studio transformed this 606-square-feet unit in Lam Tin into a living space composed of curved frames and curved corner cabinets. There is not a trace of complicated and redundant decorations. Instead, a warm residence is constructed in light tones that allows people to kick back and relax.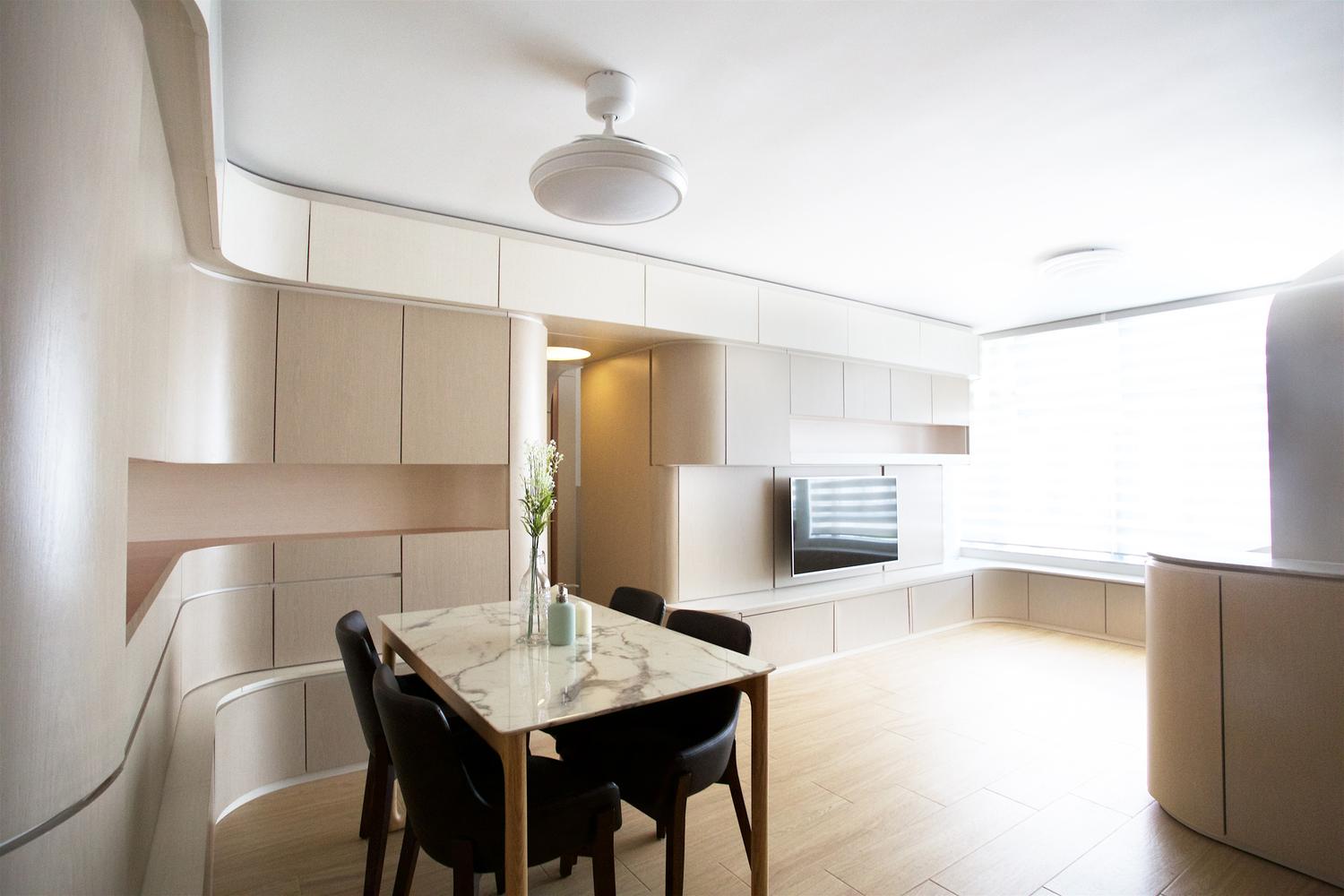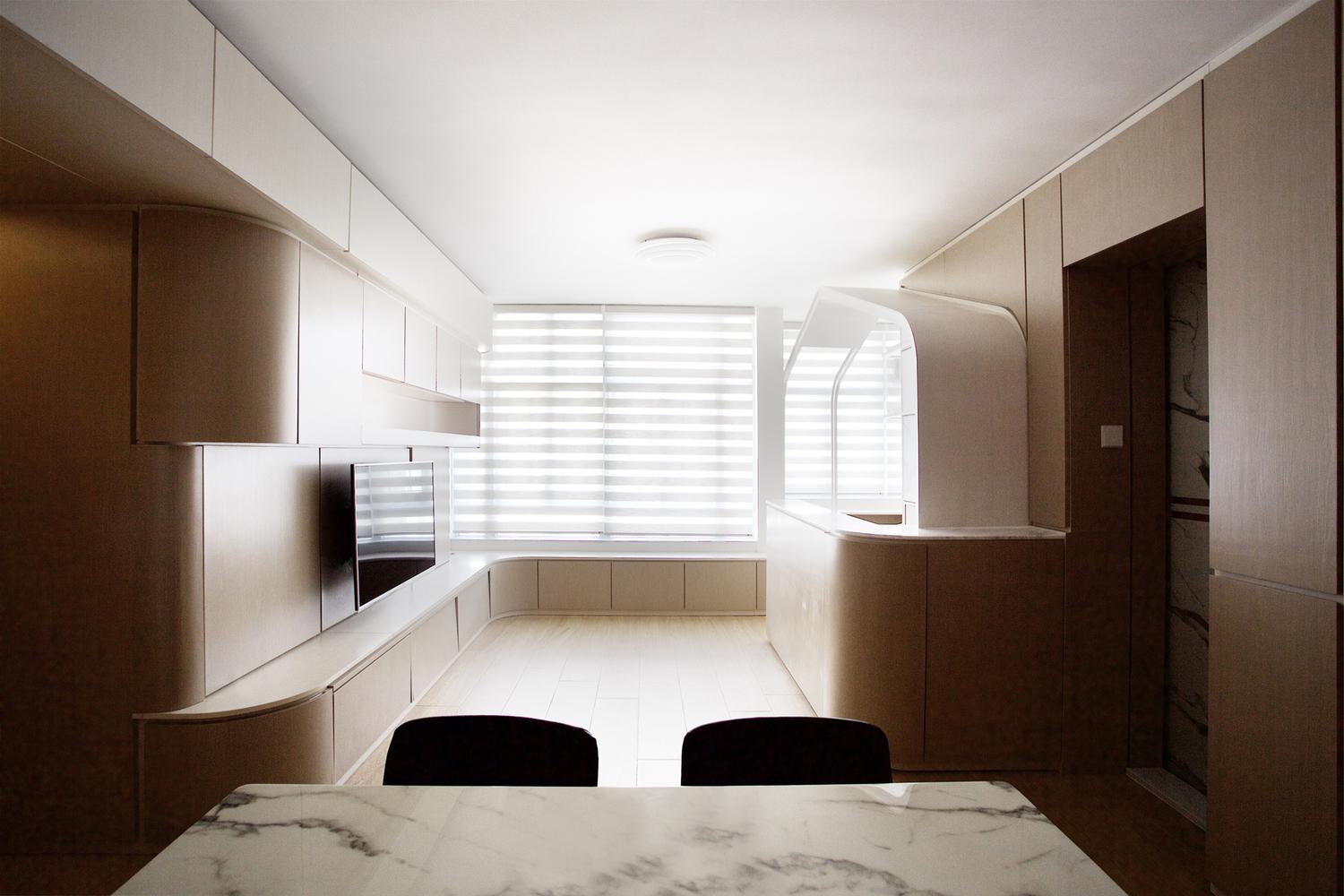 The overall structure takes the white palette as the main axis, combined with log furniture and wooden floors to give the space a simplistic and neat atmosphere. The space is filled with design elements with arcs and rounded corners, which enhances the smoothness of the space, at the same time creating a working space seamlessly connected with the living room. Most of the concrete walls were demolished during the renovation to allow bright natural light in.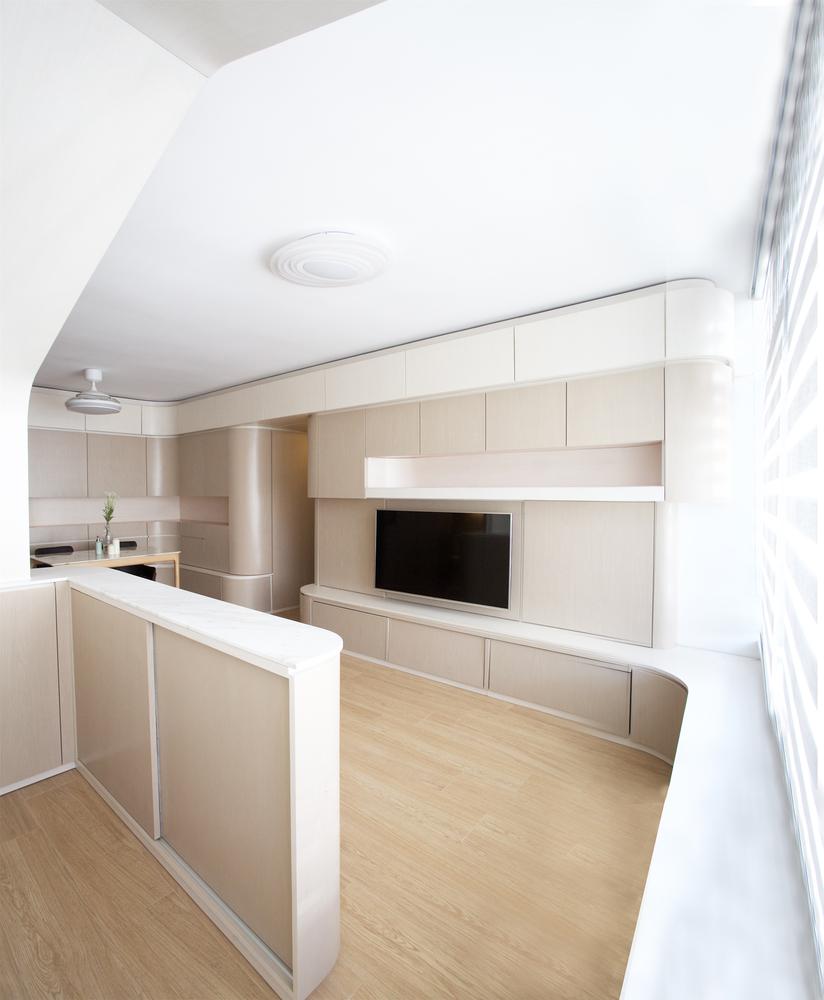 A village house-like arc frame on the bartop in the living room acts as a door connecting the working and living spaces. Round-corner wooden cabinets wrap each space to conceal the clutter in the house and adopt a variety of wooden blocks to carve out the atmosphere of the village. The marble wall, dining table and sliding table are the highlights of the space.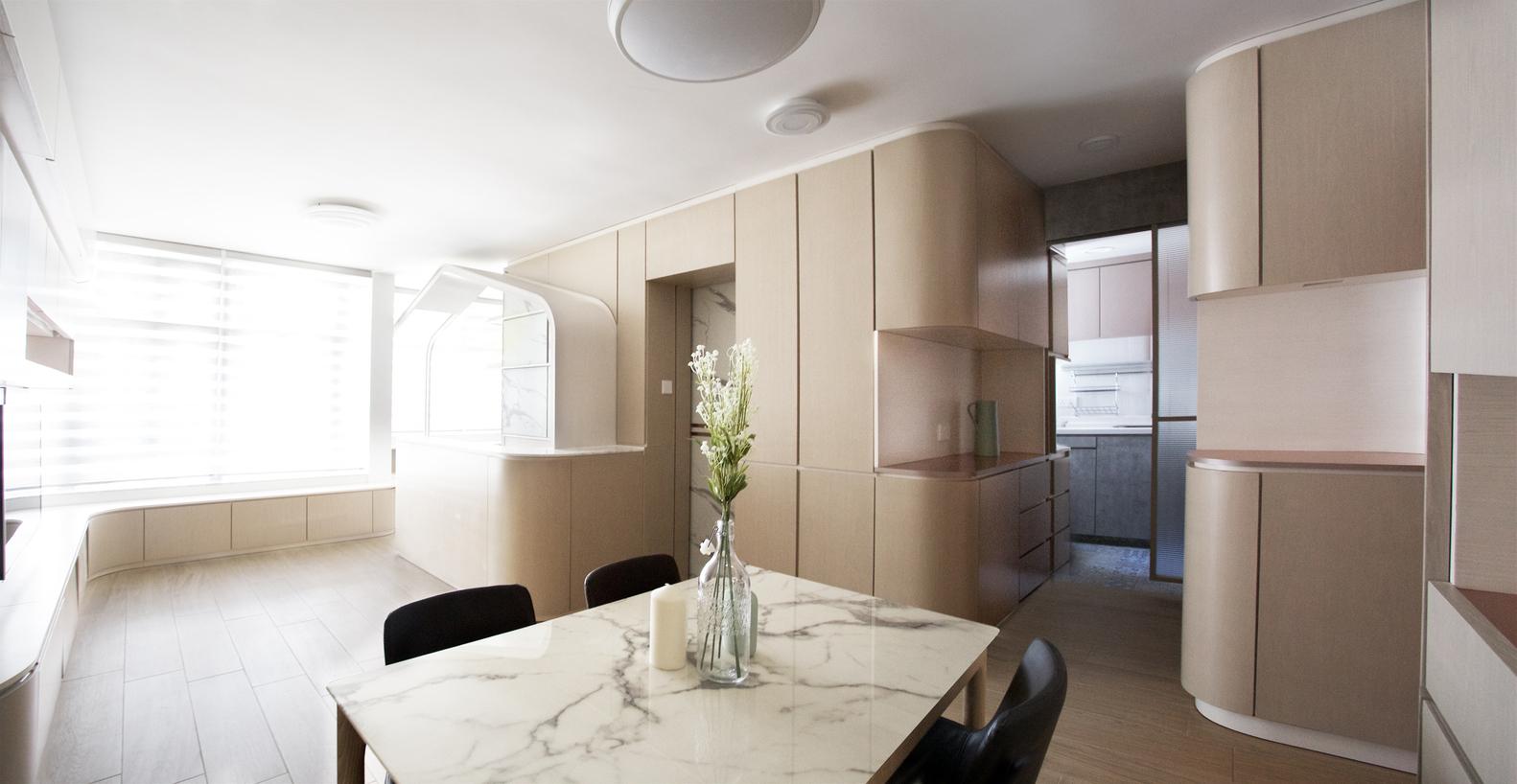 In the master room and the children's bedroom, the dark blue wall paint echoes the two spaces. With no brick wall between each other, the curved wooden cabinets with different copper gaps help maintain privacy while enhancing communication between family members.