Forest Interior Design creates a luxe, minimal home that still feels lived in and warm.
Striking a balance between simple and lively can be difficult; many struggle to create a minimalist home that still manages to be cosy. Located in Taikoo Shing, this two-bedroom flat straddles that line perfectly. It offers a contemporary living space wrapped in warm, textured minimalist interiors.
This 583 sq. ft. space is a rare find in Hong Kong because of its spatial layout. Dubbed as a "ze wang" flat in Chinese, the unit has a large saleable area with a large living room, large bedrooms and no awkward corners. Yet it didn't match the homeowner's needs or lifestyle.
The homeowners are a young couple who used to live abroad, with high standards for quality of life. In this home, they wanted a cosy space with wooden floors and a distinctive design that incorporates Feng Shui elements.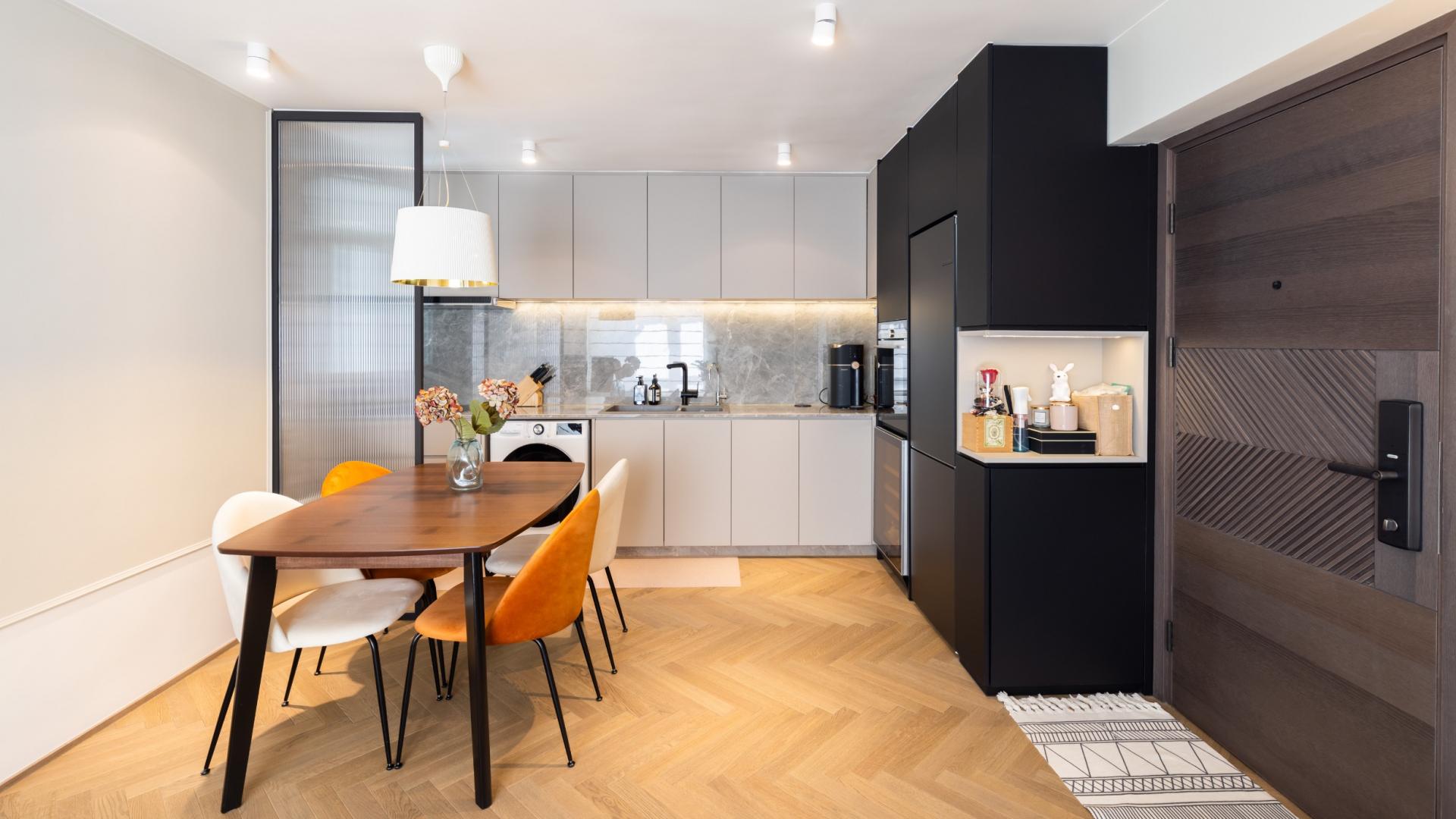 Wooden floors matching the earth-toned colour palette pave the entire flat, creating a warm and cosy environment. The design is simple but not monotonous, as the details bring balance and personality. A high cream-white wall trim line the off-white living room walls, with the kitchen cabinets matching this dual-colour tone. Sitting in the centre is a dark wood dining table paired with white and brown chairs. Add the suede sofa, wooden elements of the front door and TV wall, and you have a luxe yet soft home filled with layers and textures.
The designer integrated the kitchen into the living and dining room by turning it into an open kitchen. A glass partition was also installed in the kitchen to hide the stove while meeting the owners' Feng Shui concerns.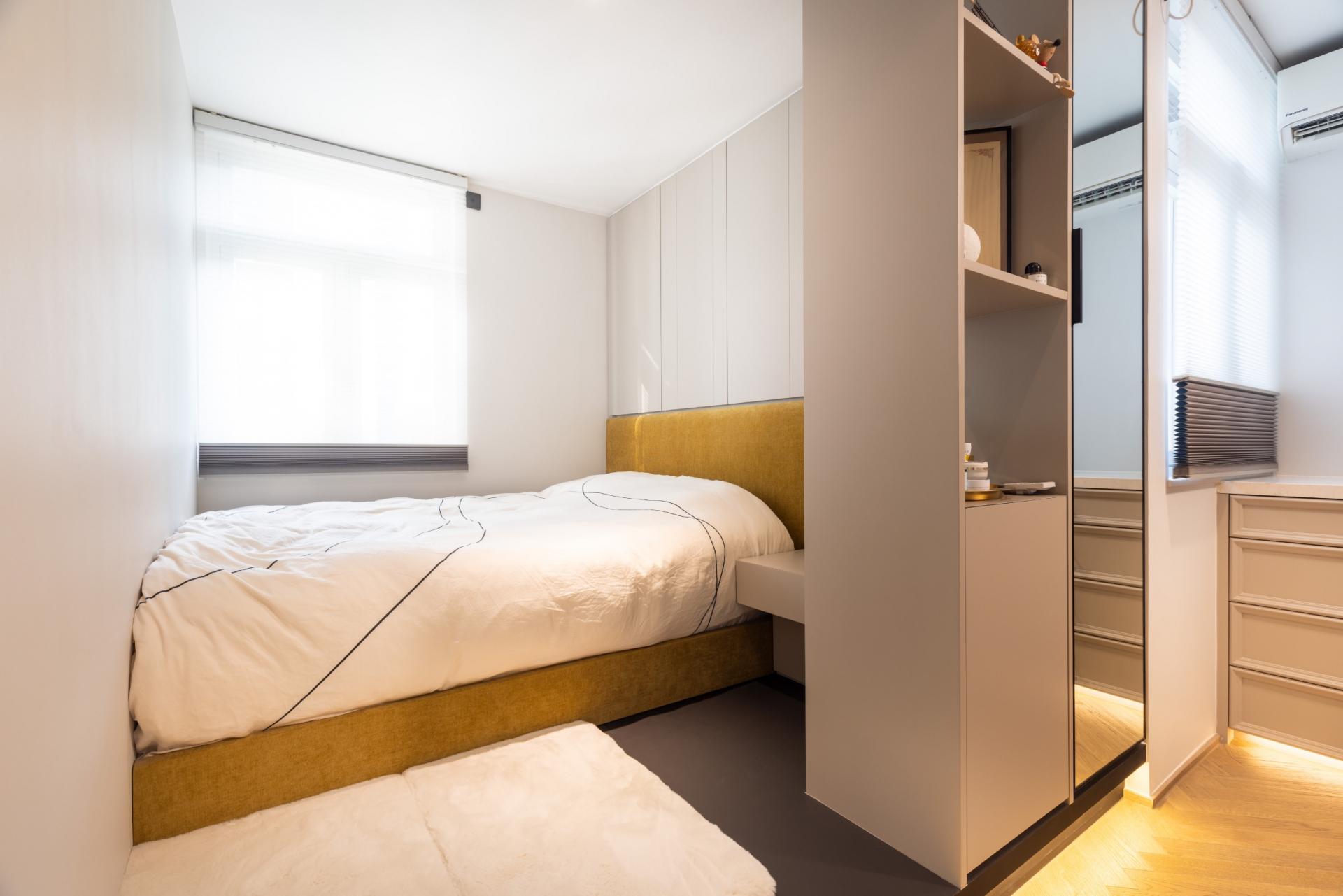 The layouts of the bedrooms were changed more thoroughly . The master bedroom used to be closer to the living room, while the larger guest bedroom sat at the end of the corridor. But the designer switched the two rooms to give the master bedroom more privacy. The guest bedroom has also been cut down to free up more space for the master bedroom to have a cloakroom.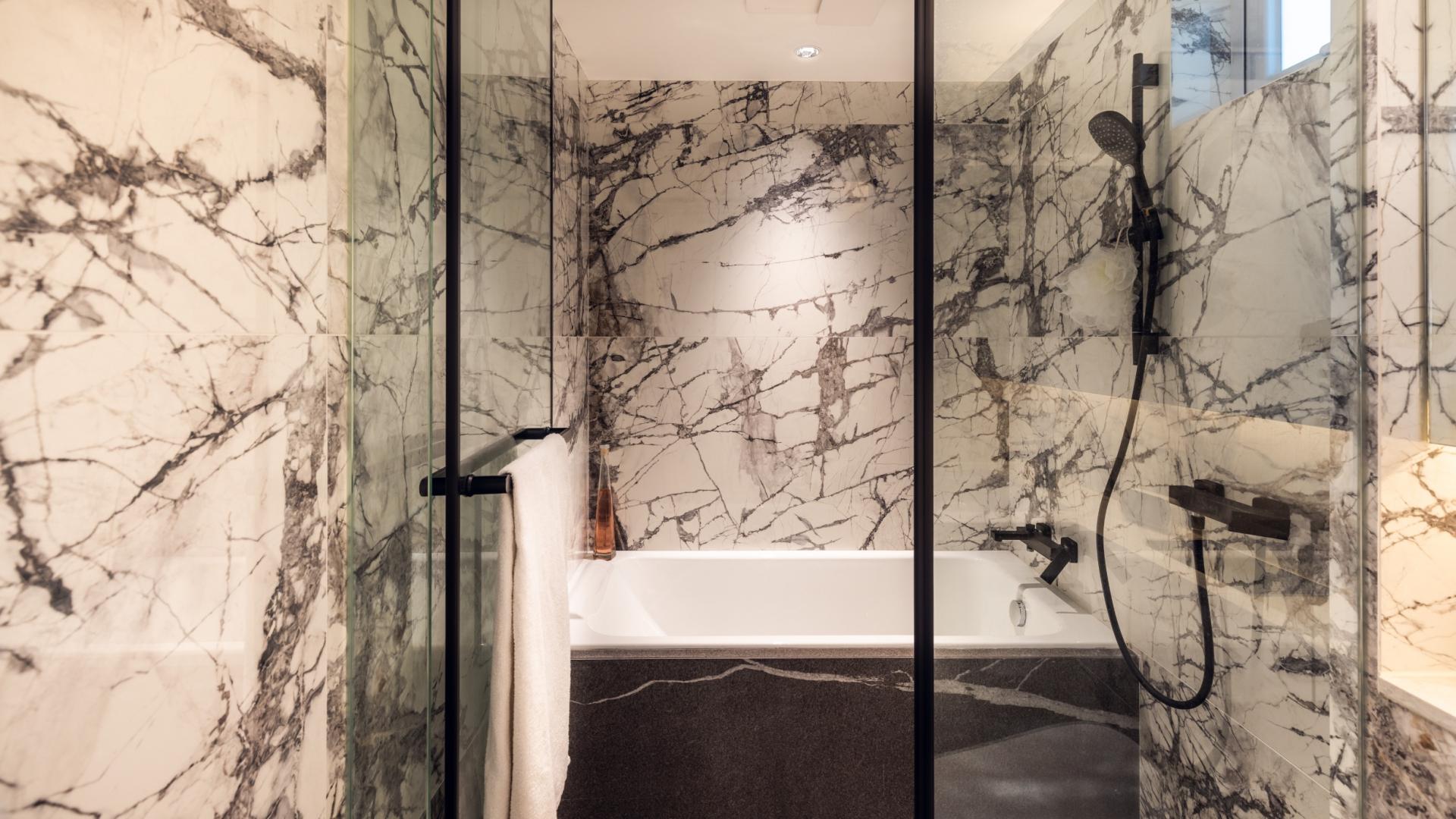 The cloakroom connects to the most luxurious detail of the flat, the bathroom. Forest Interior Design covered the walls with marble slabs, and installed a bathtub and separate space for showering next to it. This unique design allows the homeowners five star hotel experience from the comfort of their home.