Just like a wandering boat on the search for a safe harbour, many of us are also constantly looking for an anchor in life that we call home – until you actually find it and realise that home, in fact, is wherever your loved ones are.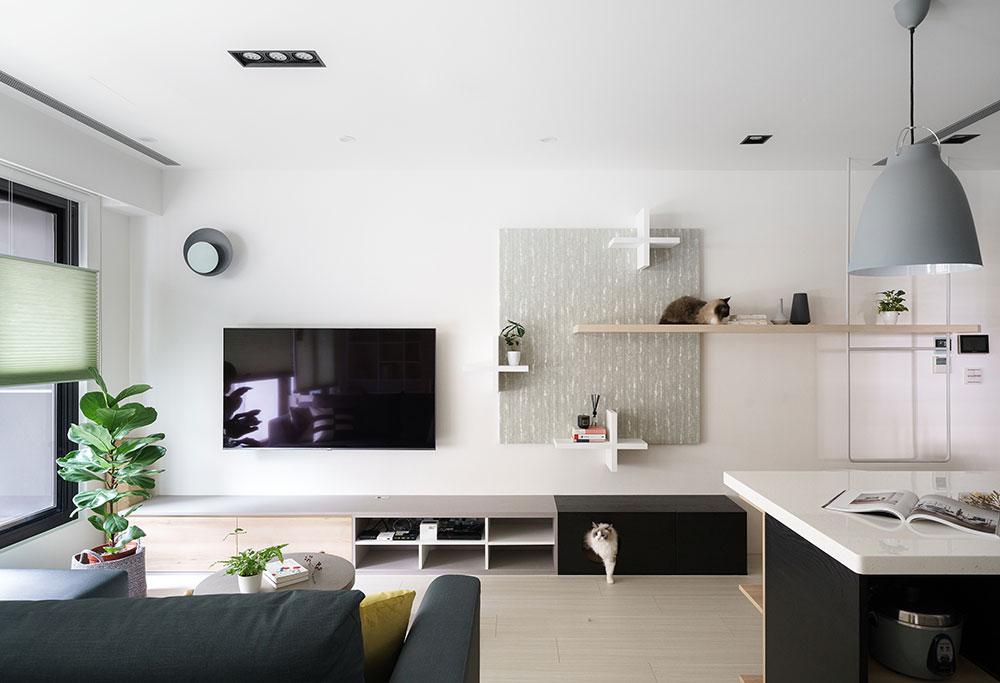 In Taipei, a couple and their two cats, "Shiyi" and "Little Prince", have found their safe haven in the form of a 538sqft apartment. To create their ideal palace for their young family of four, they tapped design studio NestSpace Design to implement their requirements into the interior design.
A primary concern was to avoid creating a space that feels oppressive, and in which the fur children are allowed the freedom to play and run around; hence, the design team built a special open plan kitchen featuring a central island that enhance the sense of spaciousness. They also designed a special home office and lounge corner just behind the sofa, so that the homeowners can still spend time with the whole family despite engaging in different activities.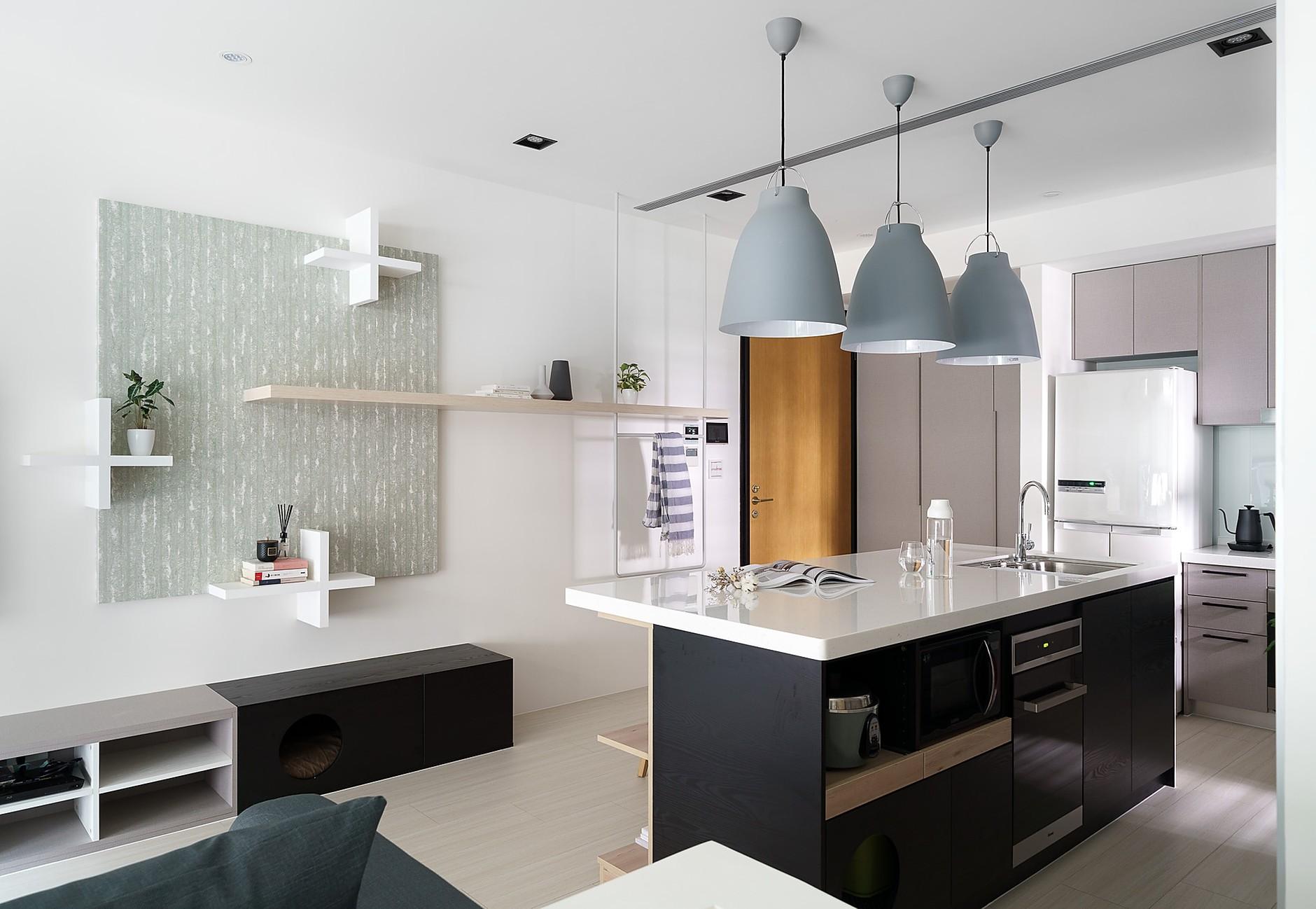 In any small home, clever storage spaces are paramount; as such, the designer built a grid-style storage cabinet into the walls of the work space and utilised the perforated panel as a sliding door that aptly saves space. A little walk-in closet has been added to the master en suite, allowing for clothes and clutter to be neatly out of sight. All these resulted in a sleek, beautiful and practical space that serves as a lovely paradise for the close-knit family of four.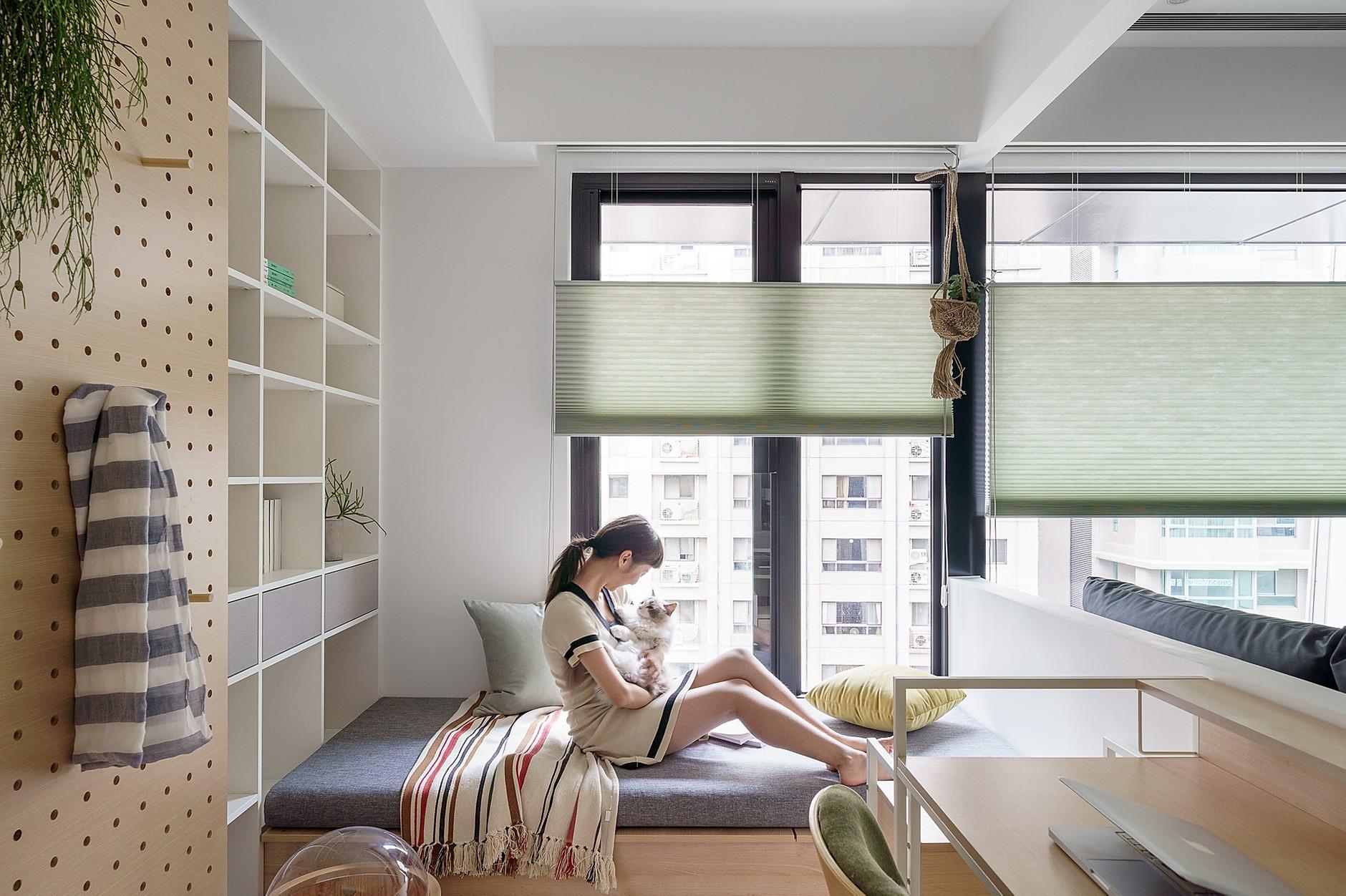 Photos:NestSpace Design
Scroll through the gallery below to see more of the home: