Anouk Taeymans' decision to paint her house a single colour – and the most dazzling shade of all – has been a winning one.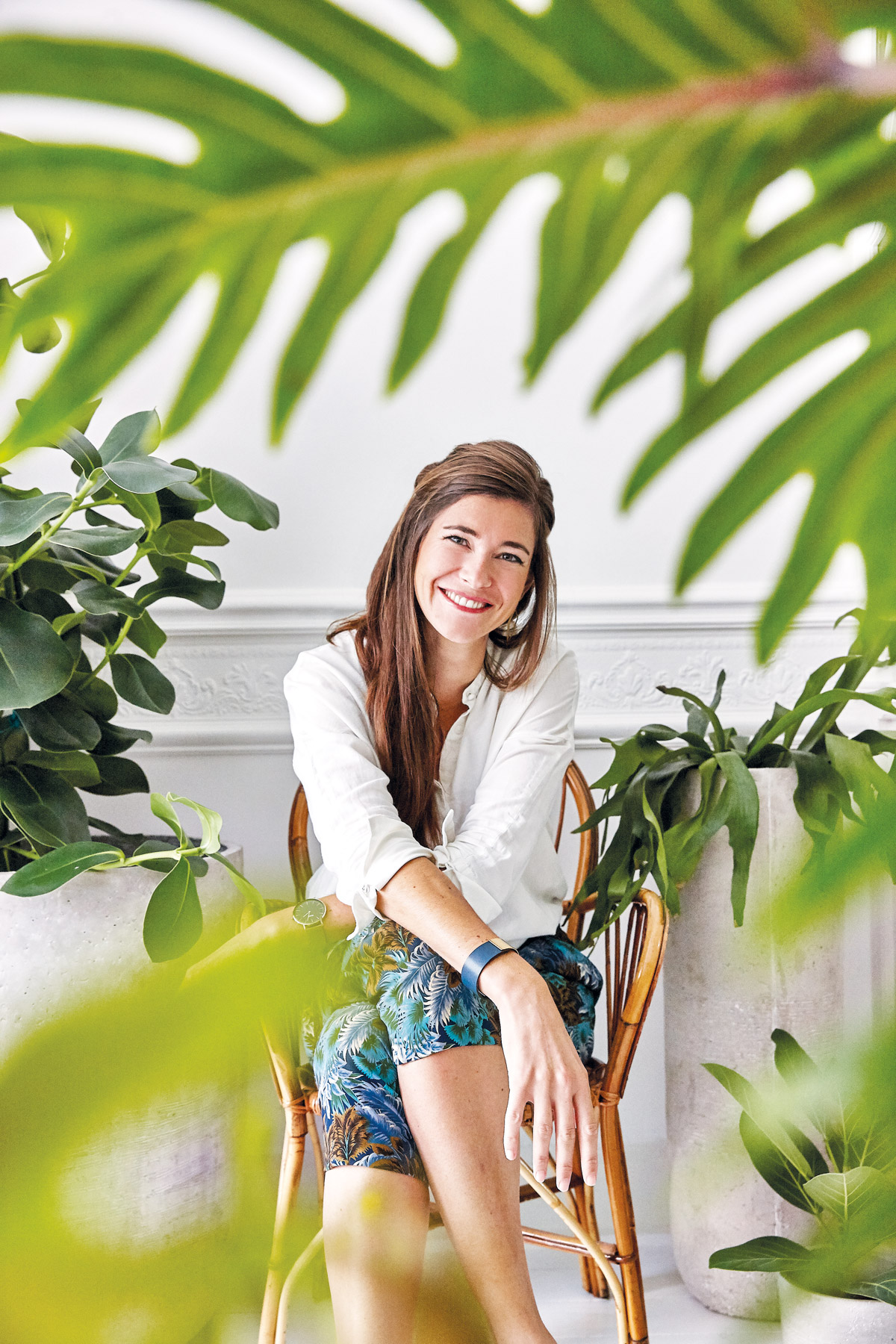 The backdrop of brilliant white couples with a flood of natural light to shape a space that feels bright and airy, and where details such as lush, green plants, sleek Scandinavian furniture, delicate brass accessories and designer lamps are free to shine in all their splendour.
An engineer-architect by training, Anouk lived for some years in Norway where she completed a masters degree, before settling in Belgium.
It was here that she founded her design brand ByANOUK and moved into her charming flat situated in a Belle Époque house in Antwerp, demonstrating that it is not only in her work, but also in her home that her refined taste comes to the fore.
The building where Anouk's apartment is found dates from 1914 and there are a number of stunning Art Deco elements that reflect its age, from the stained-glass windows and stucco mouldings, to the strong geometric lines of the fireplaces and the etched glass panels.
A sequence of four rooms line up: the bedroom, living area, dining room and kitchen each lead into the other, with white walls, and white-painted, wooden floors a constant. Parallel to this chain of rooms there's a bathroom and a small spare bedroom. But it wasn't always this way.
When I first saw it, the apartment was painted in 50 shades of grey. The floor was dark and worn, says Anouk. I painted everything white – not sterile but rather a warm kind of white. I installed new windows and then decided to invest in beautiful lighting from quality brands – there's a Flamingo lamp from Vibia, an Atollo lamp from Oluce, an IC lamp from Flos and an Austere-T lamp from Trizo21. I'm in love with these pieces: they add a lot of atmosphere to the house.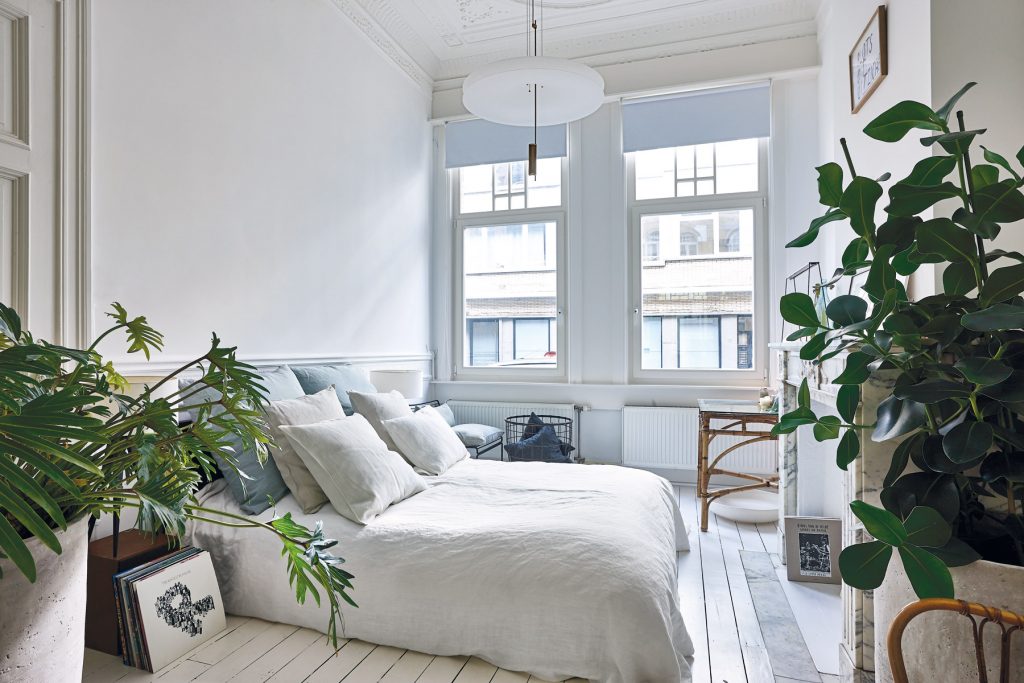 I painted everything white – not sterile but rather a warm kind of white.
This wasn't all that Anouk did to add contemporary touches to her stylish apartment. She wanted the apartment to be able to function like a showroom. I invite my clients to my home so they can see how the lamps and accessories work in everyday life before they order them. The most frequent reaction when visitors come by? 'Wow!' is what they usually say, says Anouk, whose patented Myshelf, an adjustable, easily-installable and customisable shelf, is among her own designs on display.
Other key elements of the interior include an abundance of lush greenery as well as the dominant use of natural materials such as wood, marble, stone, linen and rattan. There are a number of distinctive accessories, too, such as vases, clocks, pillows and candles.
A cosy haven, how does the designer like to enjoy her surroundings most? I love my bed, with the big pile of extra-large, linen pillows. I lie down and stare at the beautiful ceiling and that Flamingo lamp by Vibia – my all-time favourite.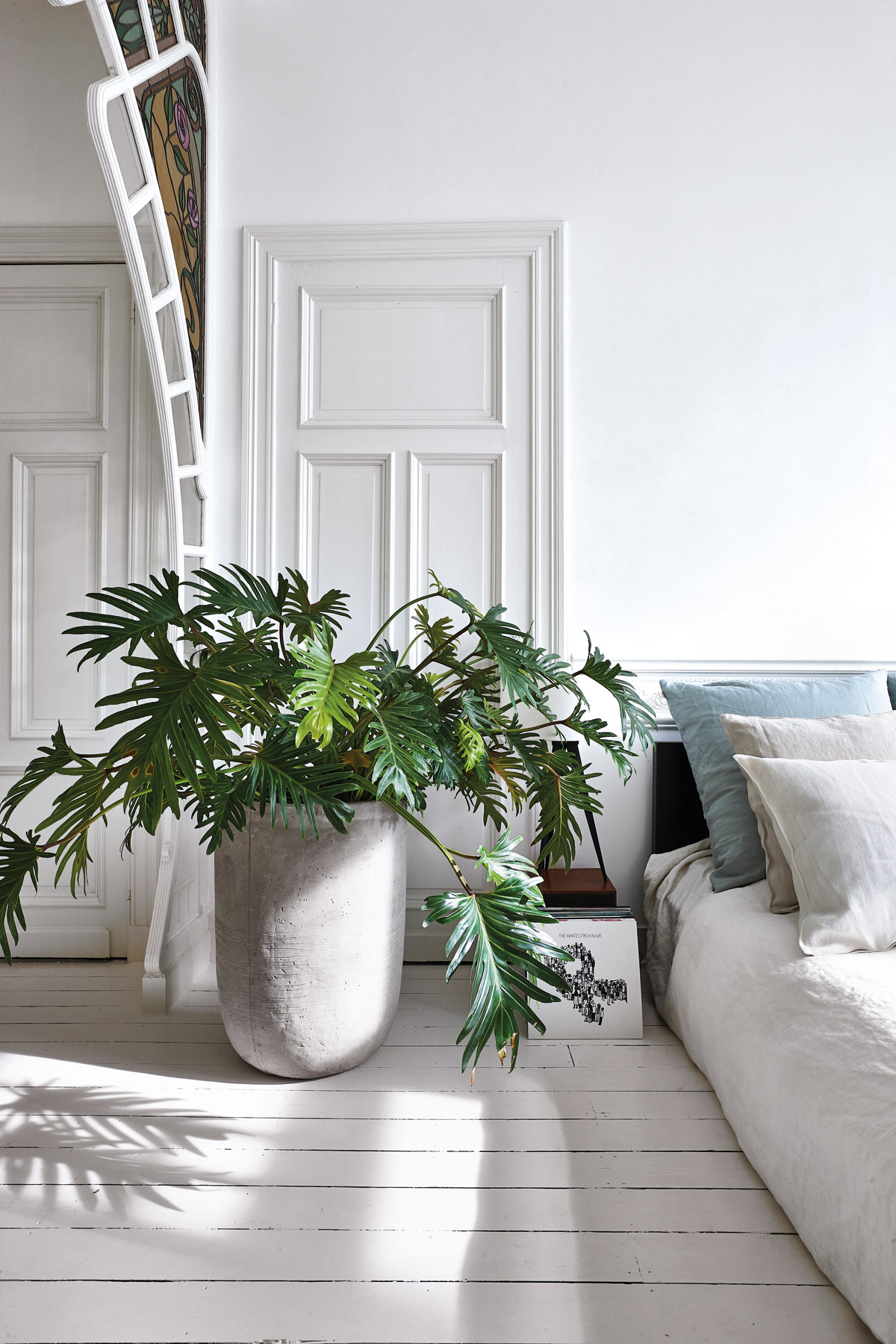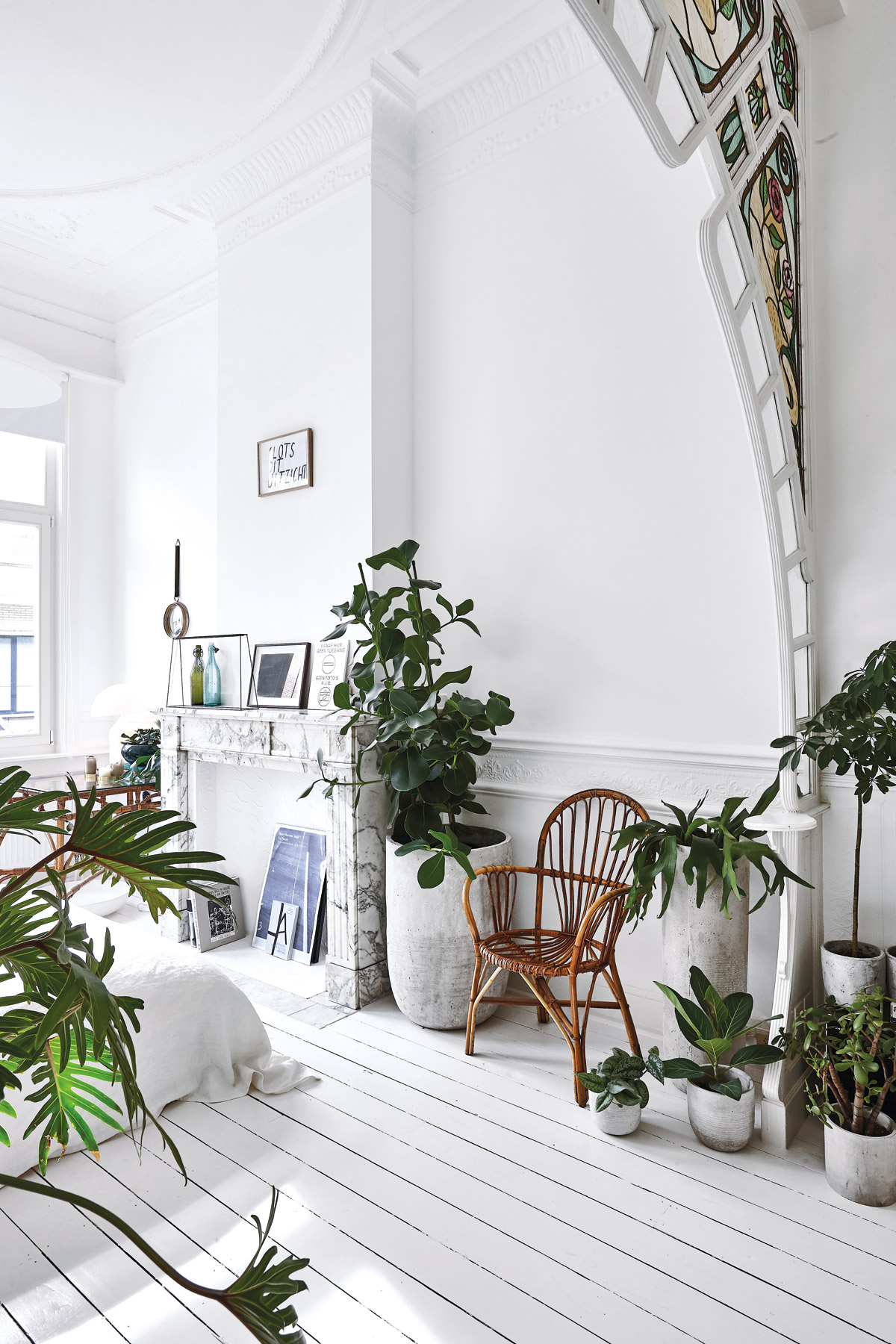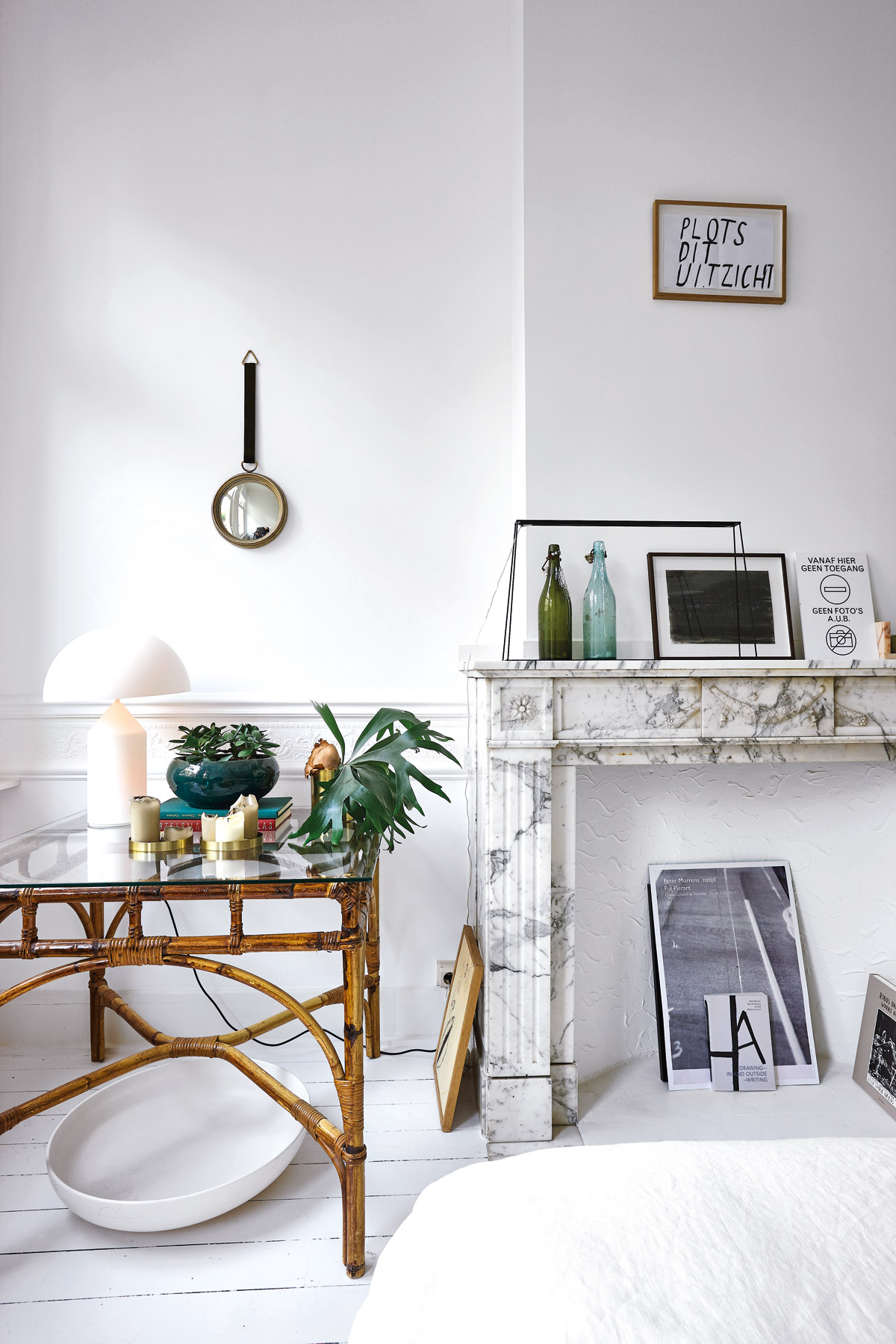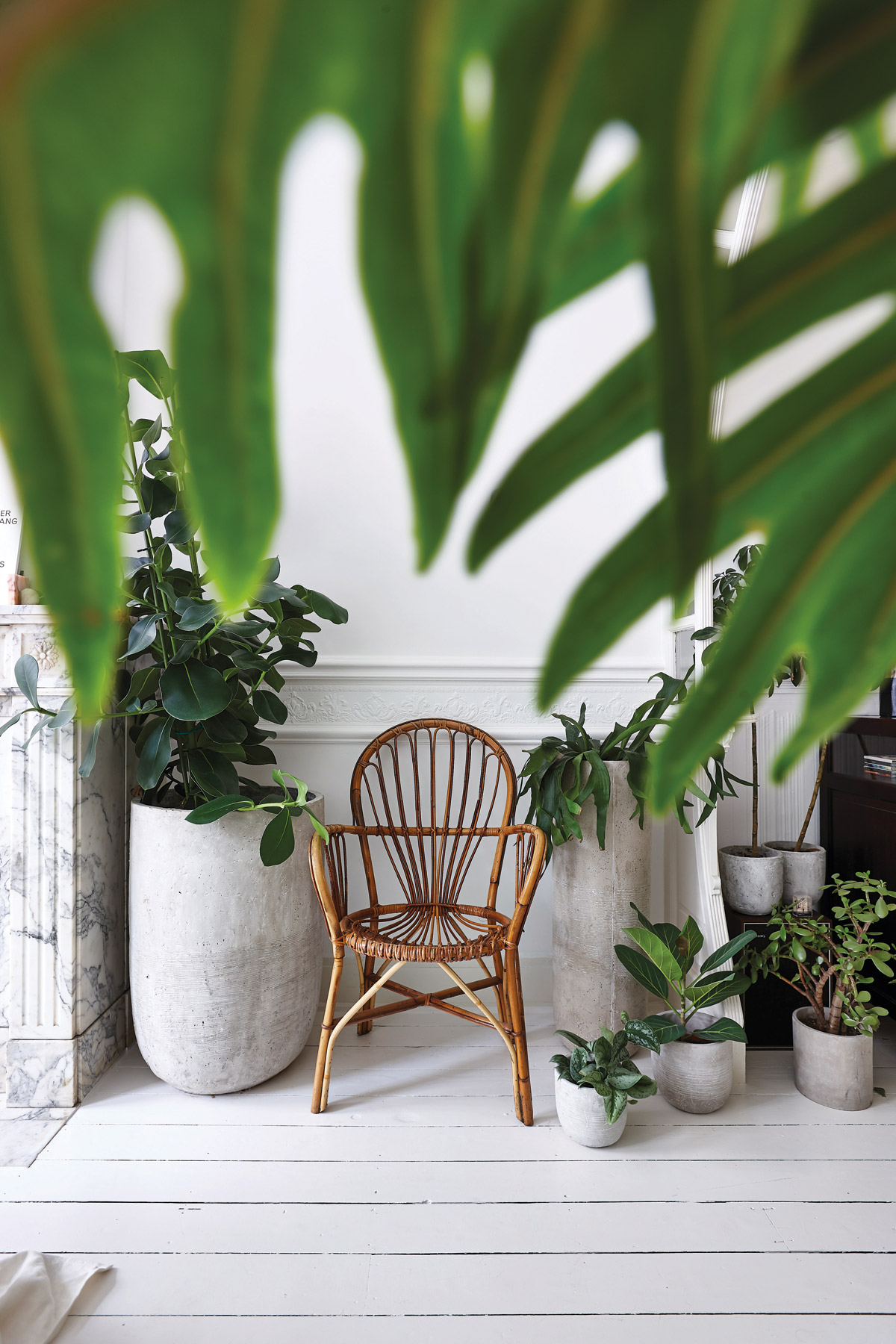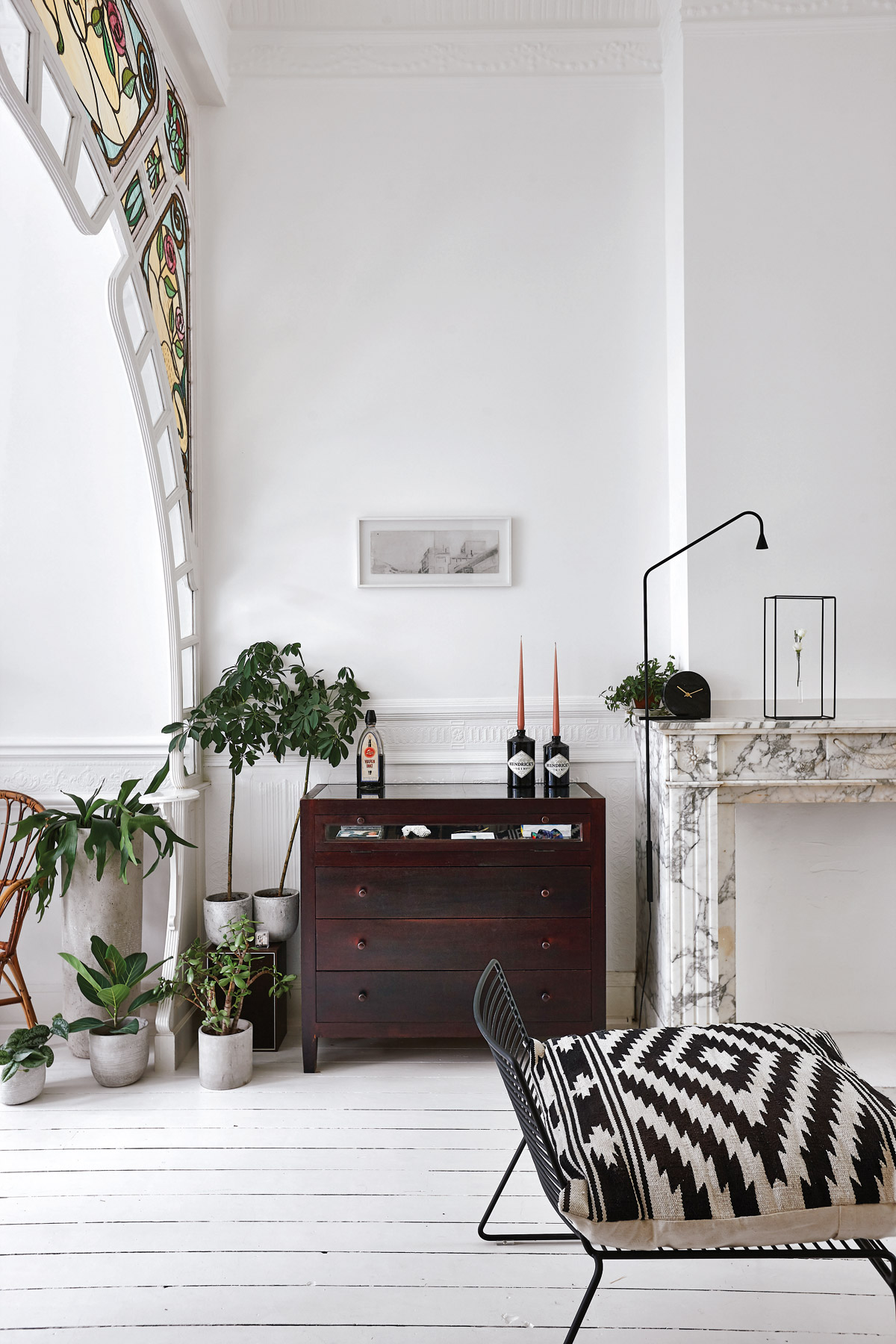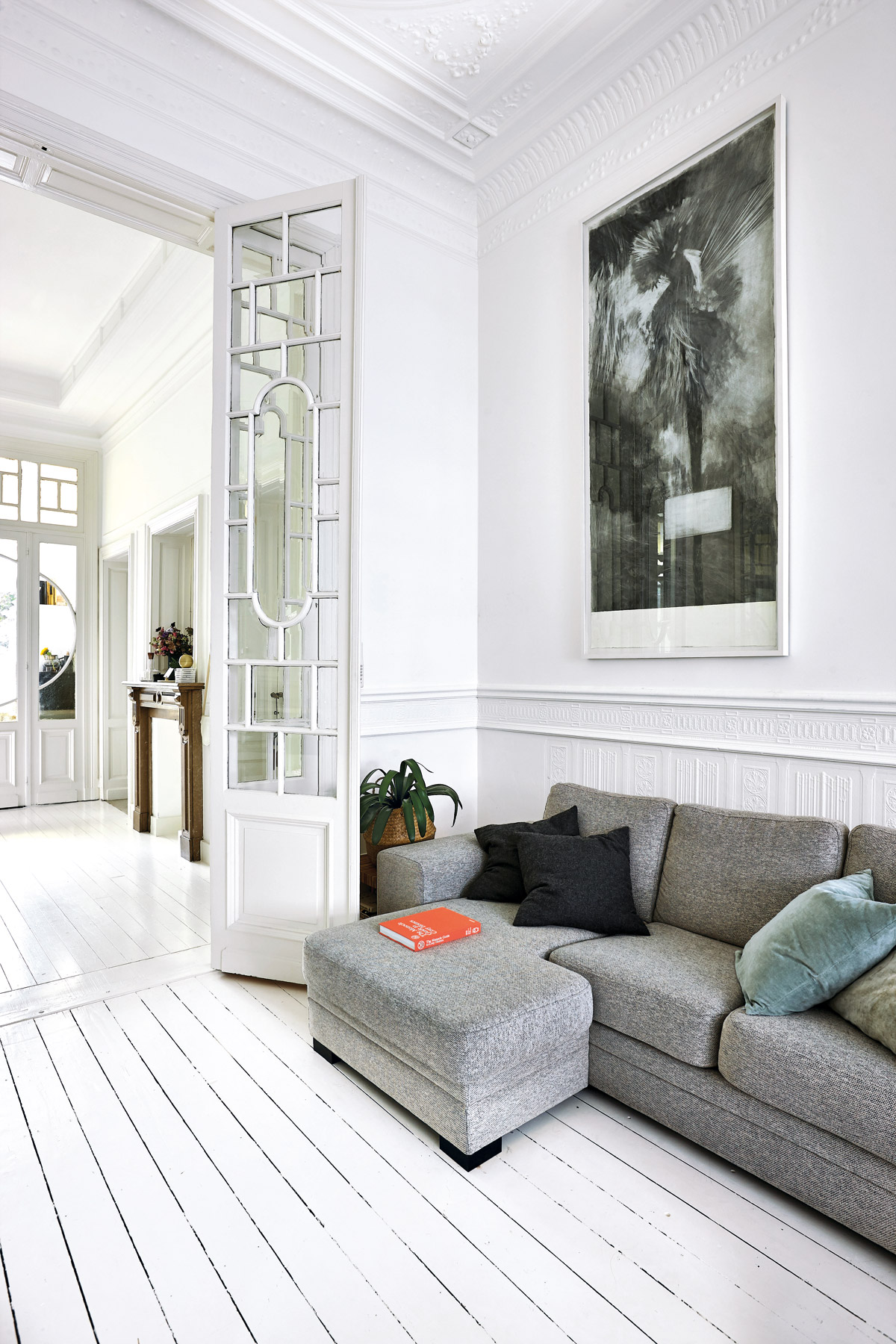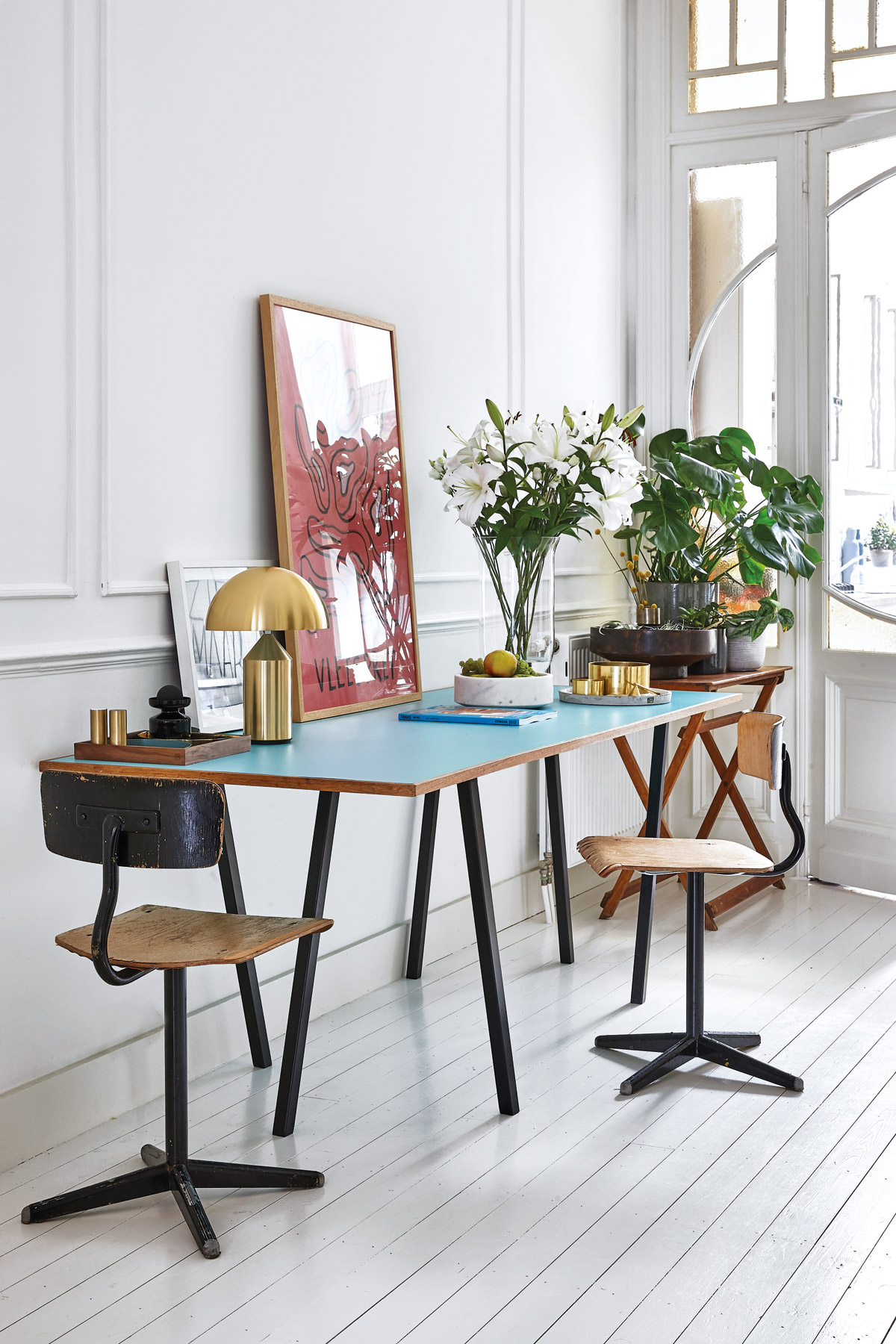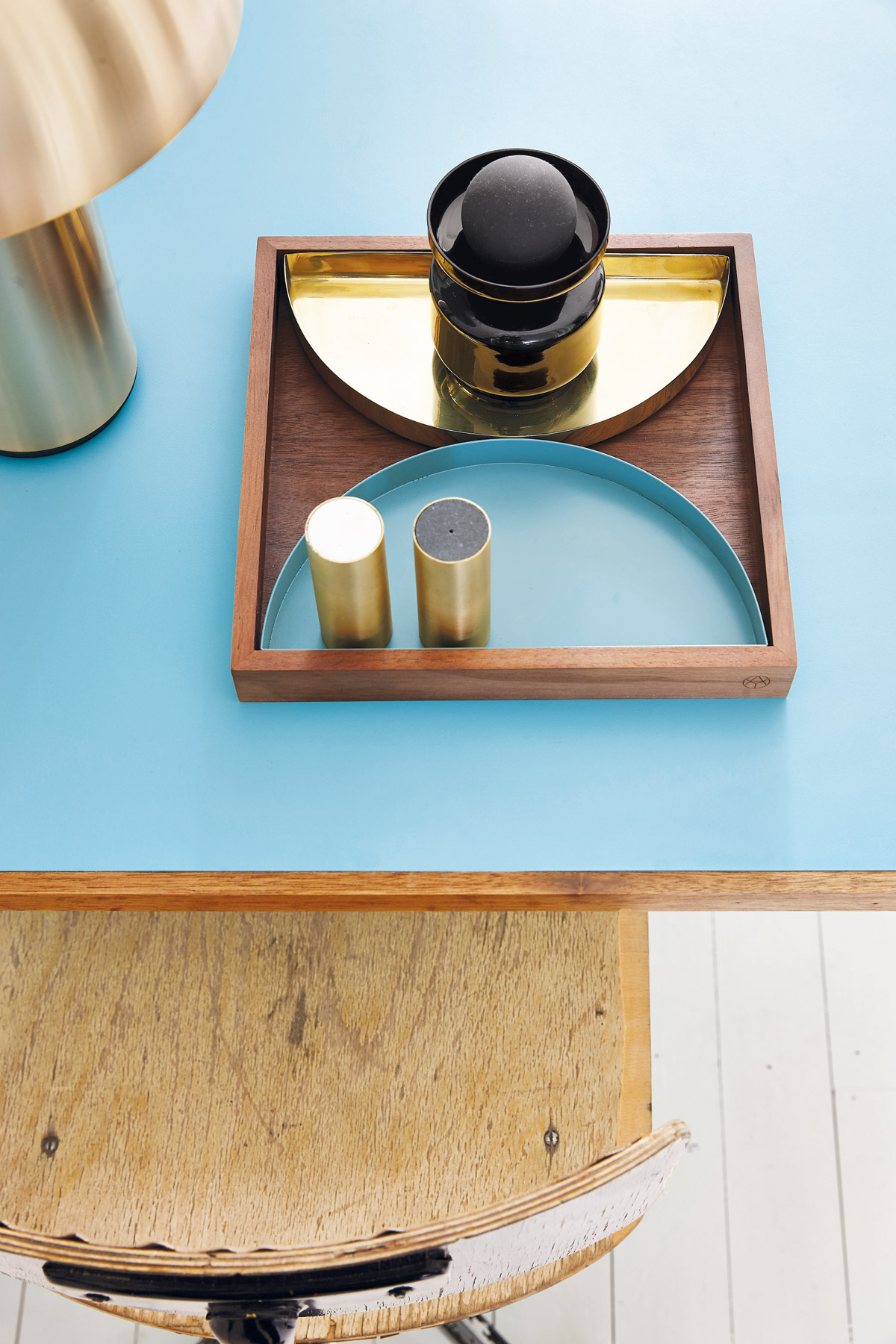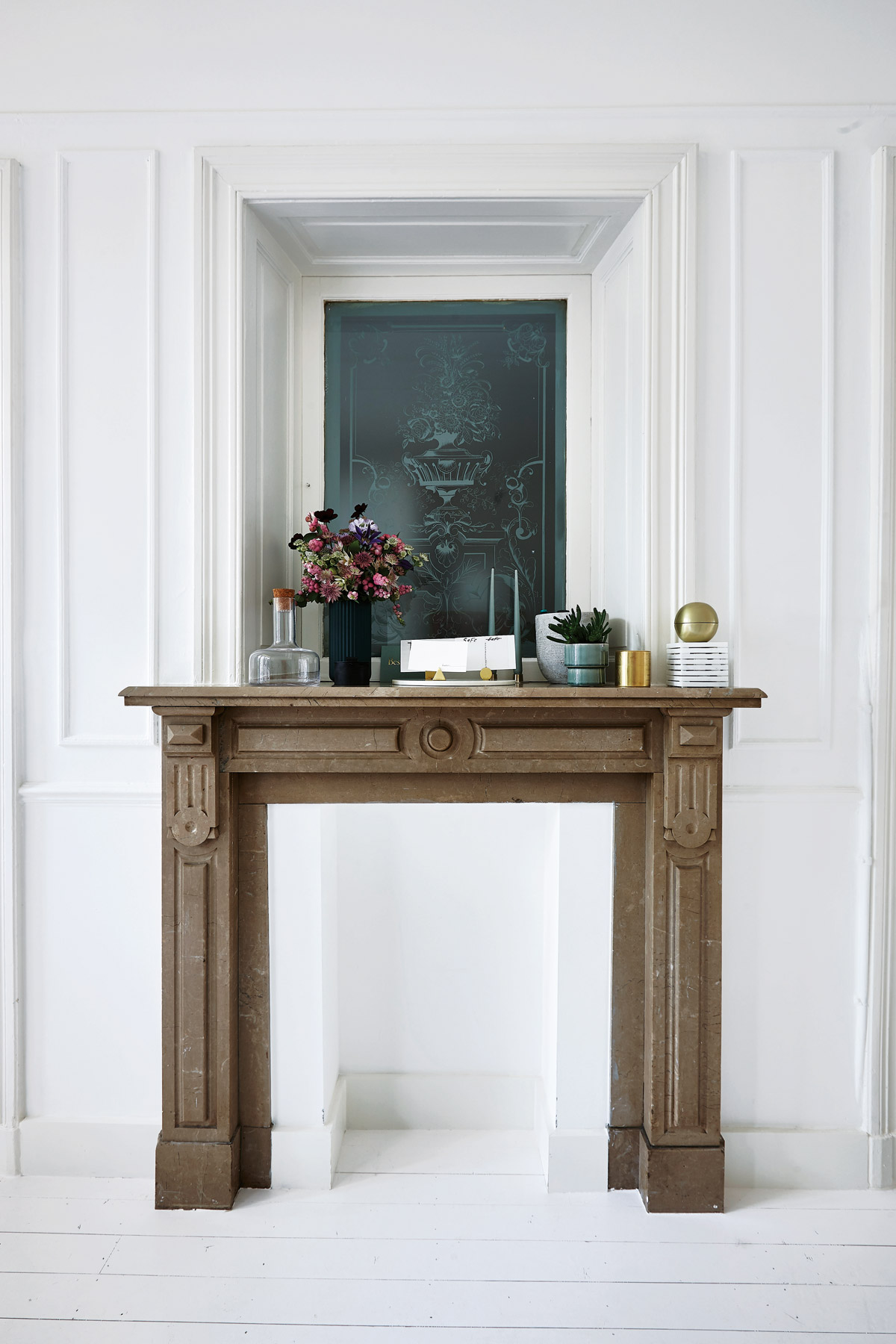 For more inspiration, pick up a print or digital copy of our small homes-themed May issue, on newsstands now.
The post This 450sqft Antwerp apartment is a plant-filled Art Deco haven appeared first on Home Journal.