If you're here, reading up on the latest in design trends and interior how-to's on Home Journal, chances are you quite enjoy sprucing up your home.
Chances also are that you appreciate anything that will let you accomplish this with greater speed and efficiency.
Here, we've gathered the mobile apps that help you do just that – from measurement tools to furniture recognition and more. We live in something of a golden era for tech, after all, so we might as well make the most of it where it matters – the home.
For measuring: TapMeasure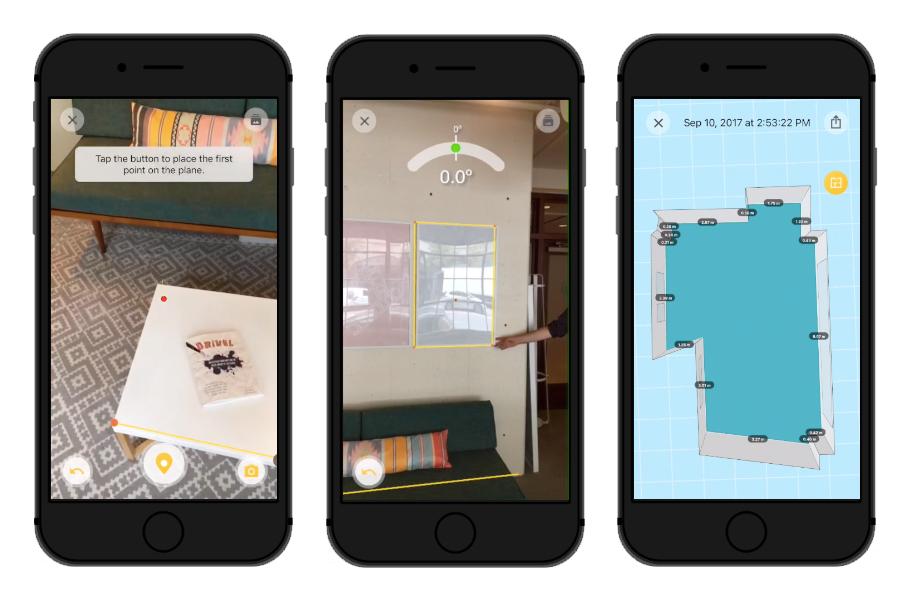 TapMeasure is a portable, sharp edge-free measuring tape that does exactly what its name suggests and more. With the help of augmented reality and basic gestures, such as tapping and dragging your device to identify the length between two points, this mobile app also helps determine whether your wall art is off by an angle – and how to rotate it back correctly – as well as draw up a wall-to-wall-to-ceiling, 3D blueprint of your interiors, allowing you to plan and visualise the furnishings that will fit in your space. Intuitive and quick, this tool is a must-have in everyone's home decorating arsenal.
Free on the App Store
For moodboarding: Morpholio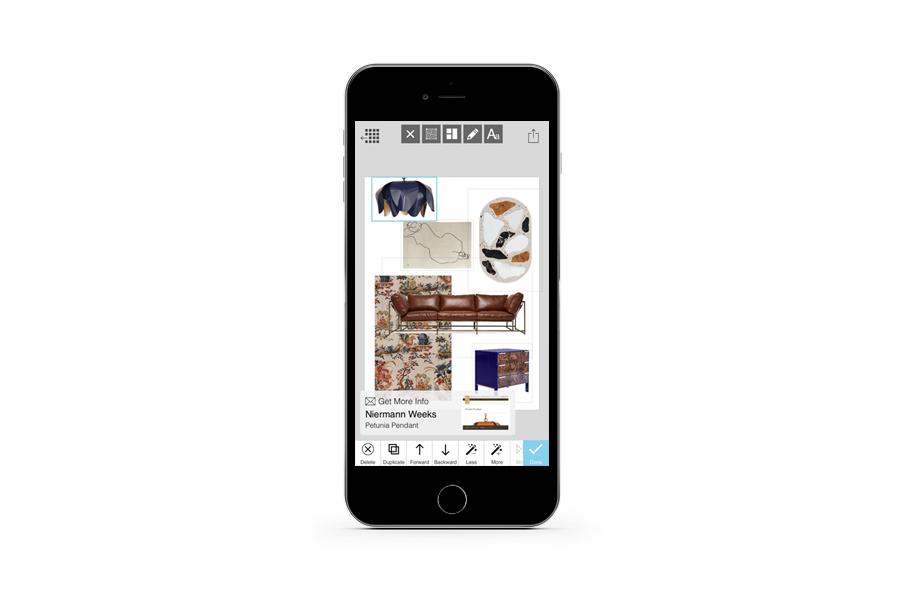 What's more difficult than sourcing the perfect dining table or the perfect couch?
Only sourcing all of the above – and more – in a way that they all come together coherently, and complement one another nicely.
This is what moodboards are for: the gathering of visuals to inspire everything from mood to texture combination to colour palette selection, and allowing all of that to inform your furniture selection process, something the Morpholio app lets you do. Select images from various furniture categories, such as accessories or wall surfaces, and pick those that stand out. You can also add artworks and textiles, all of which have product and pricing information, as well as a link for sourcing them online. Then, you can save these moodboards for your personal reference or share it with an interior designer you're working with. While free, the mobile and tablet app also comes with a paid version that lets you source images from Pinterest, among other features.
Free on the App Store
For sourcing: DesignLife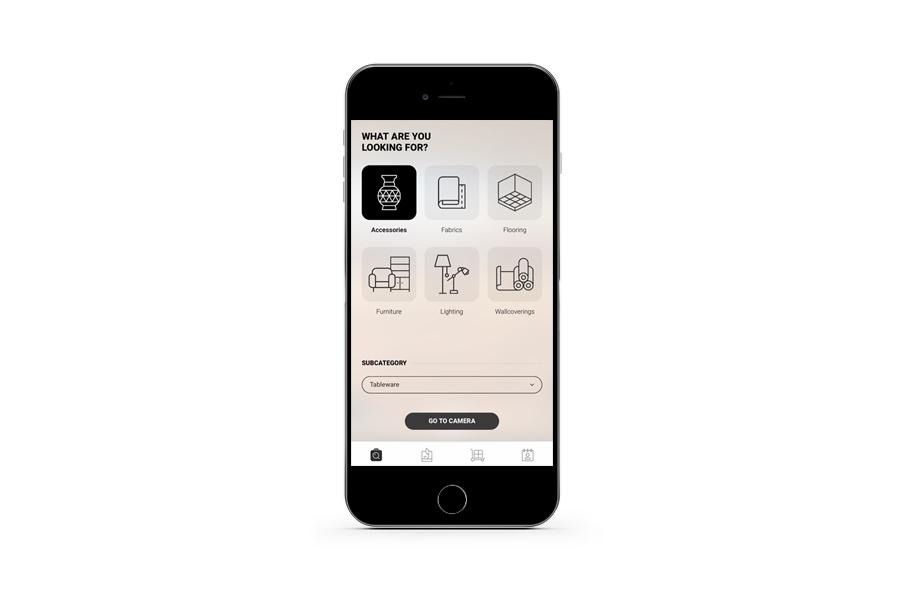 Ever encountered a lamp or chair that you liked so much, but had no way of acquiring it because, well, the item was part of a store's or restaurant's interiors and there was nobody on-hand to tell you where it's from? This dilemma is why interior designers Jane Moriarty and Justin Kandiah created DesignLife, an app that lets you snap a photo of the furniture piece, identifies the item for you, and connects you with the same or similar-looking pieces of furniture online. It's like the Shazam or SoundHound of interior design. You can also refine your searches by brand, price and colour, and shop for those pieces directly through the app.
Free to download on the App Store
For simulating: Ikea Place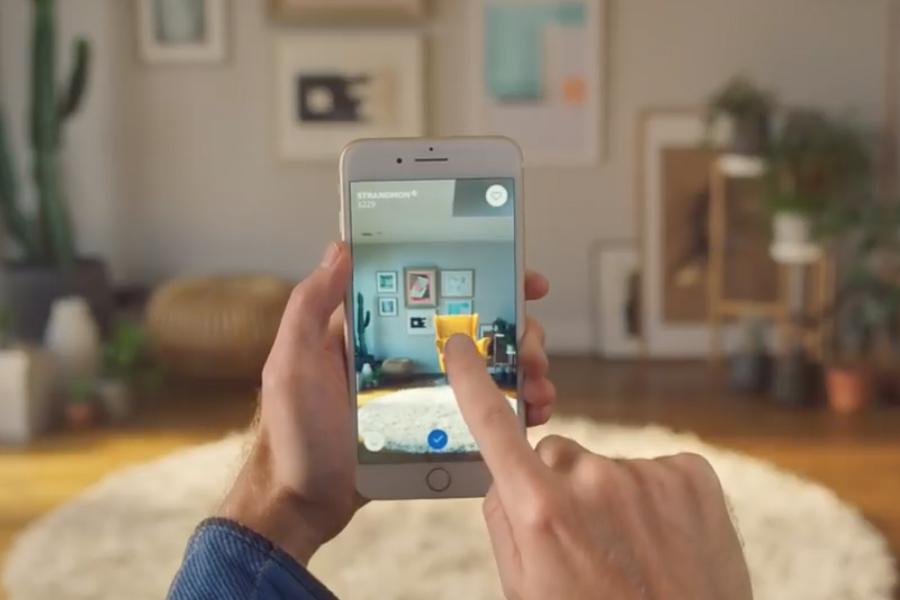 It's like DesignLife and TapMeasure in one, except Ikea Place came first. With augmented reality, the app lets you visualise how their furniture pieces might look in your space, all spatial considerations considered. Look up pieces from their recent collections or pick from a full database of furniture; then, holding up your camera at the room you're looking to place it in, tap to drop in the item you wish to visualise in that space. You can move the item around, too.
Another feature of this app is allowing you to take a snapshot of a furniture piece and identifying its closest Ikea twin. It's a super useful app for either functions, if the only con is narrowing down your search field to the brand's pieces.
Free to download on the App Store and Google Play
For expert help: Qanvast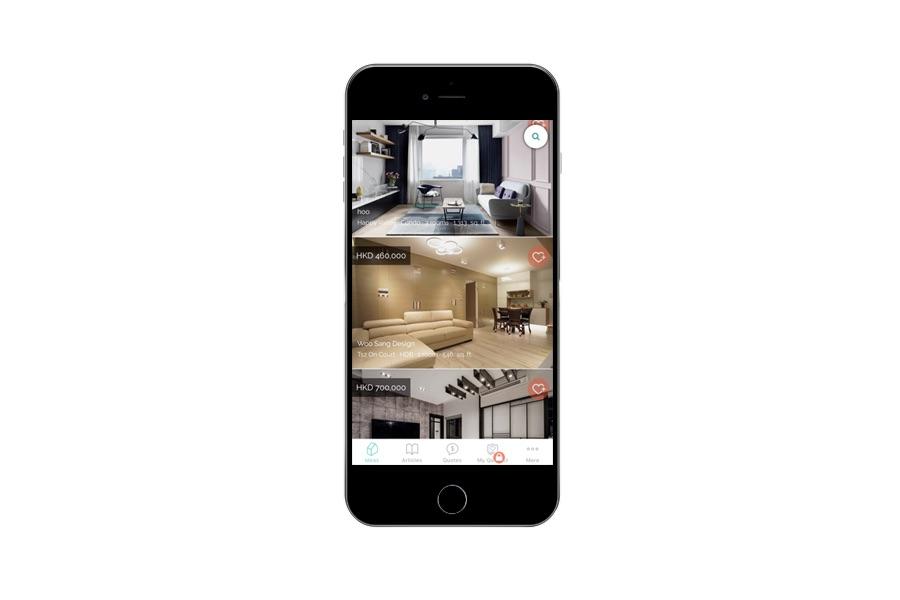 While all of the above might come in handy where helpfulness and efficiency are concerned, none of them will matter if what you really lack is time.
Thankfully, there's an app for that. Qanvast, an app tailored for our little corner in Asia – there are versions for Singapore and Malaysia in addition to Hong Kong – connects you with interior designers that will do all that the above apps do, and more.
Browse a selection of projects for interiors you might like, then find out the interior design firm behind it as well as an estimate of their fees. Once you've identified a potential designer to work with, the app will invite you to fill out a quick enquiry request form, requesting the type of property you need help with, your budget, timeline, and contact details. Qanvast also helpfully conducts a routine check of the firms before listing them on the app, so that you don't waste your time on dubious companies.
Header image: Ikea Place demo video, courtesy of author
See more: HJ Reviews: Wireless Home Speakers, Bluetooth Earphones, and More