Located in the heart of Geneva with exceptional views over Lake Geneva and Mont Blanc, the property has been overhauled by renowned architectural firm Pierre-Yves Rochon.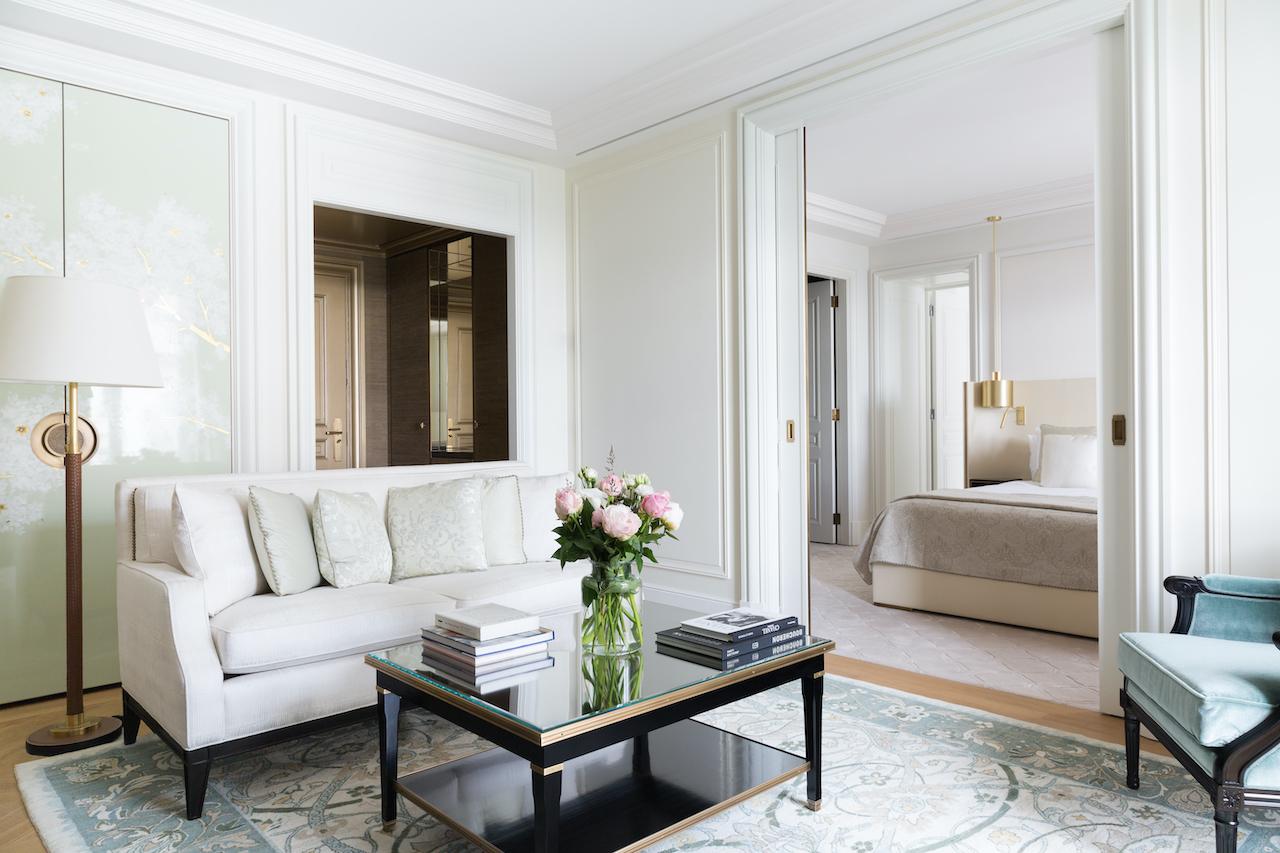 Featuring 26 spacious suites in a refined, contemporary style, two gourmet restaurants led by Michelin-star chefs Olivier Jean and Alain Verzeroli, as well as a Guerlain Spa set to welcome both international visitors and local Genevans alike, The Woodward offers the most discerning of traveler a warm welcome.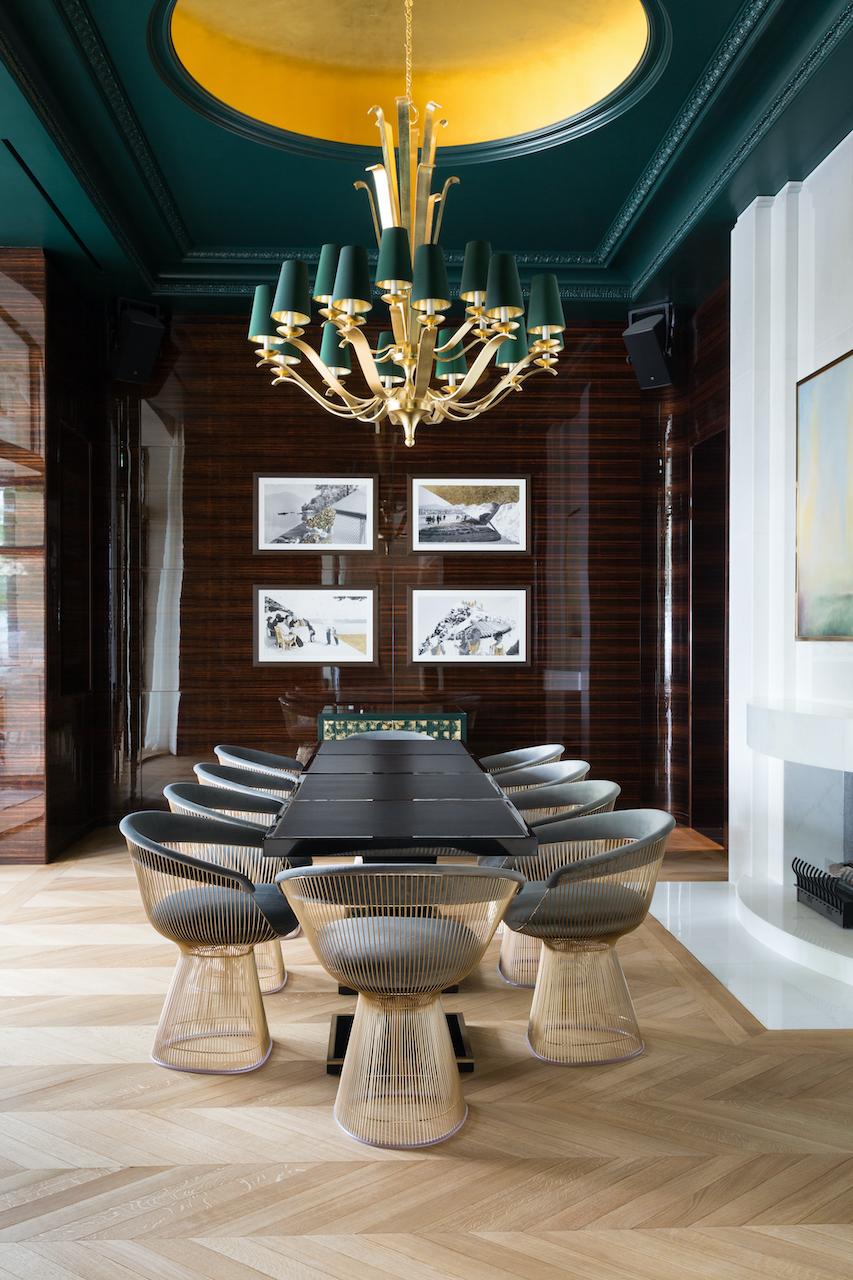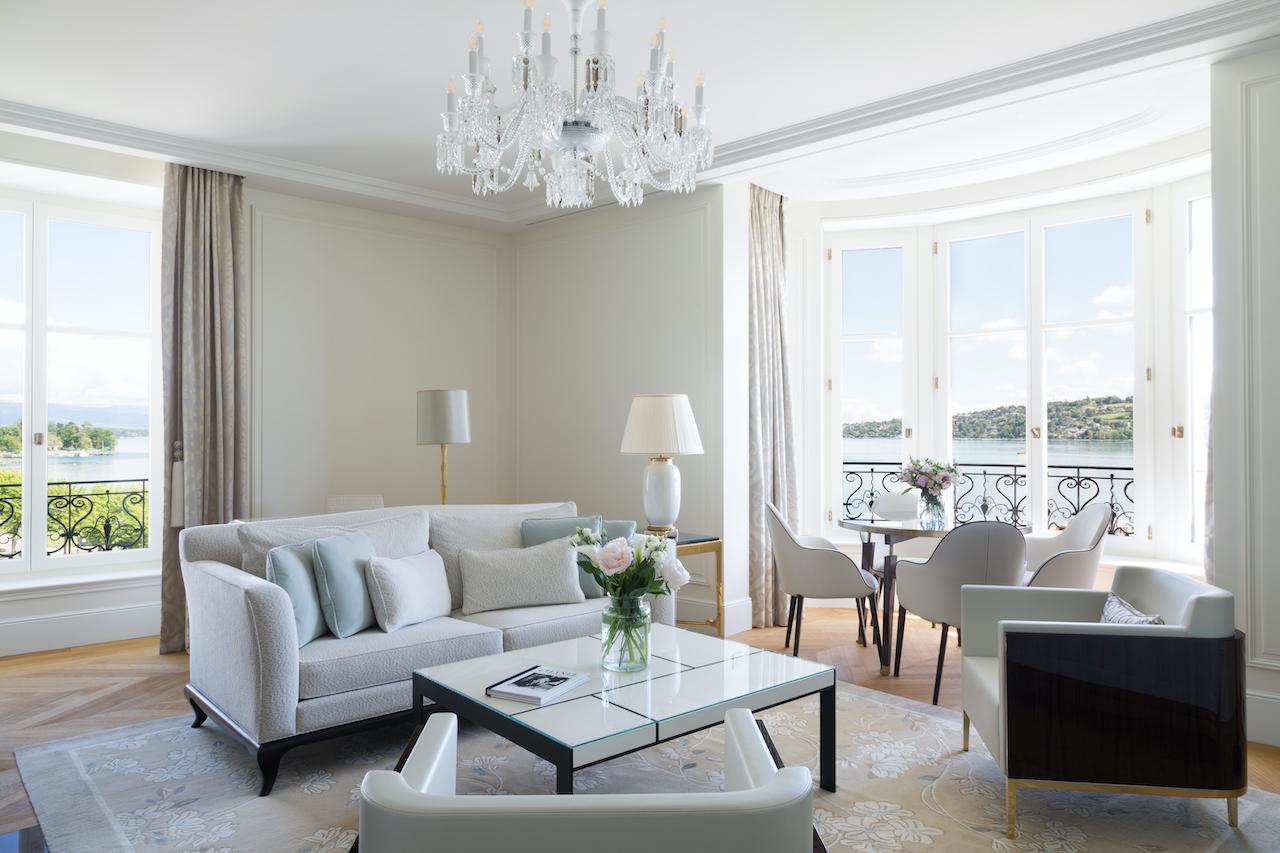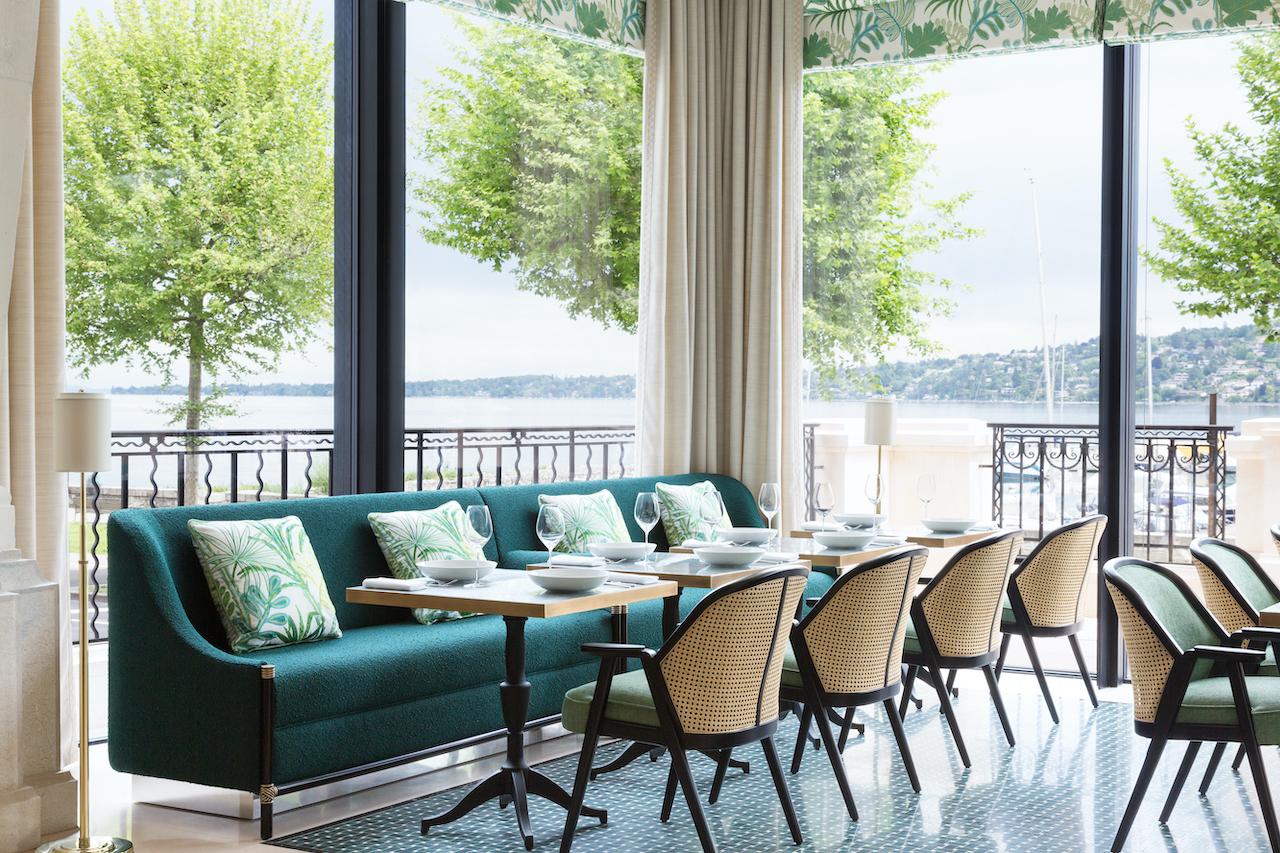 Originally built in 1901 by French architect François Durel, in post-Haussmann style, the hotel is currently being completely transformed and carefully reimagined by seasoned architect Pierre-Yves Rochon.
Enter the massive wrought iron entrance door, decorated by hand with gold leaf, will find the hotel's reception, where the walls are made of Macassar ebony wood and the floors covered by lustrous carpets, giving the space the warm atmosphere of a graceful home.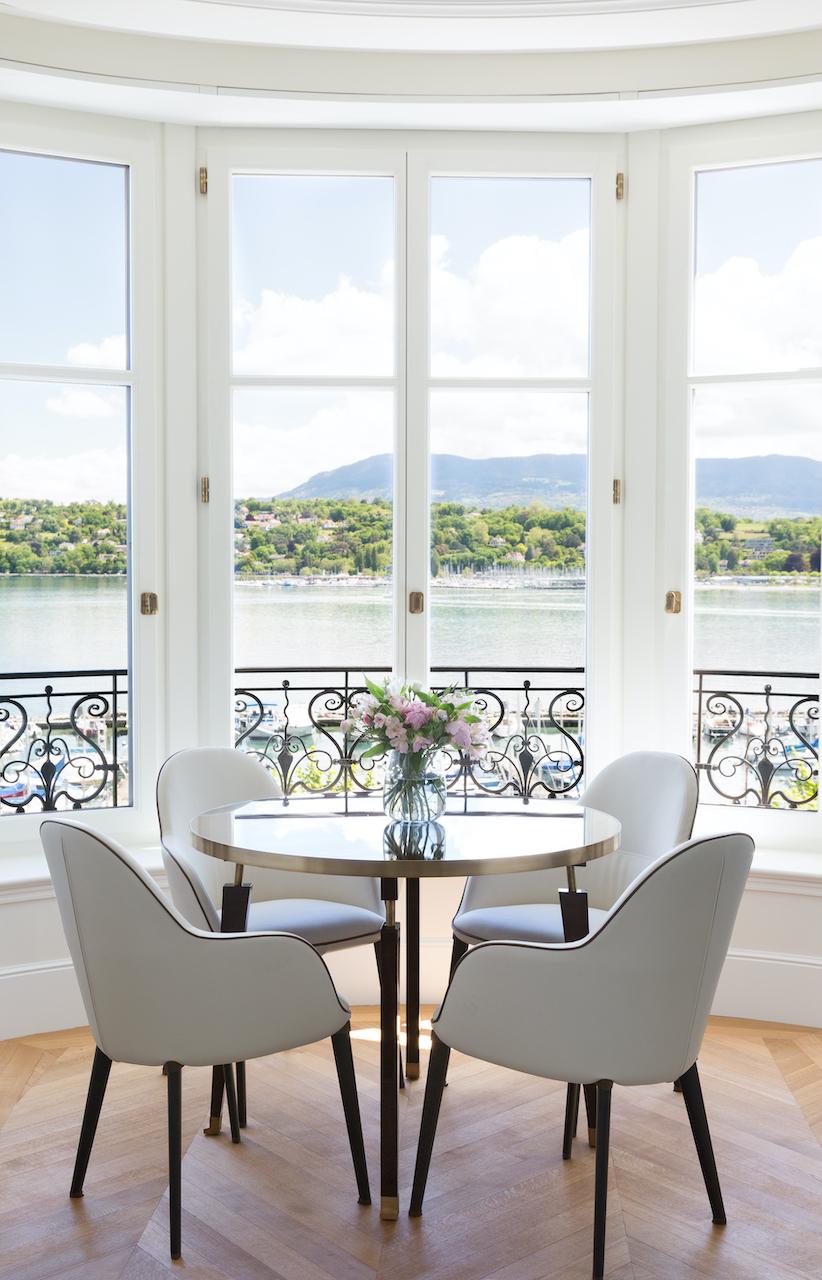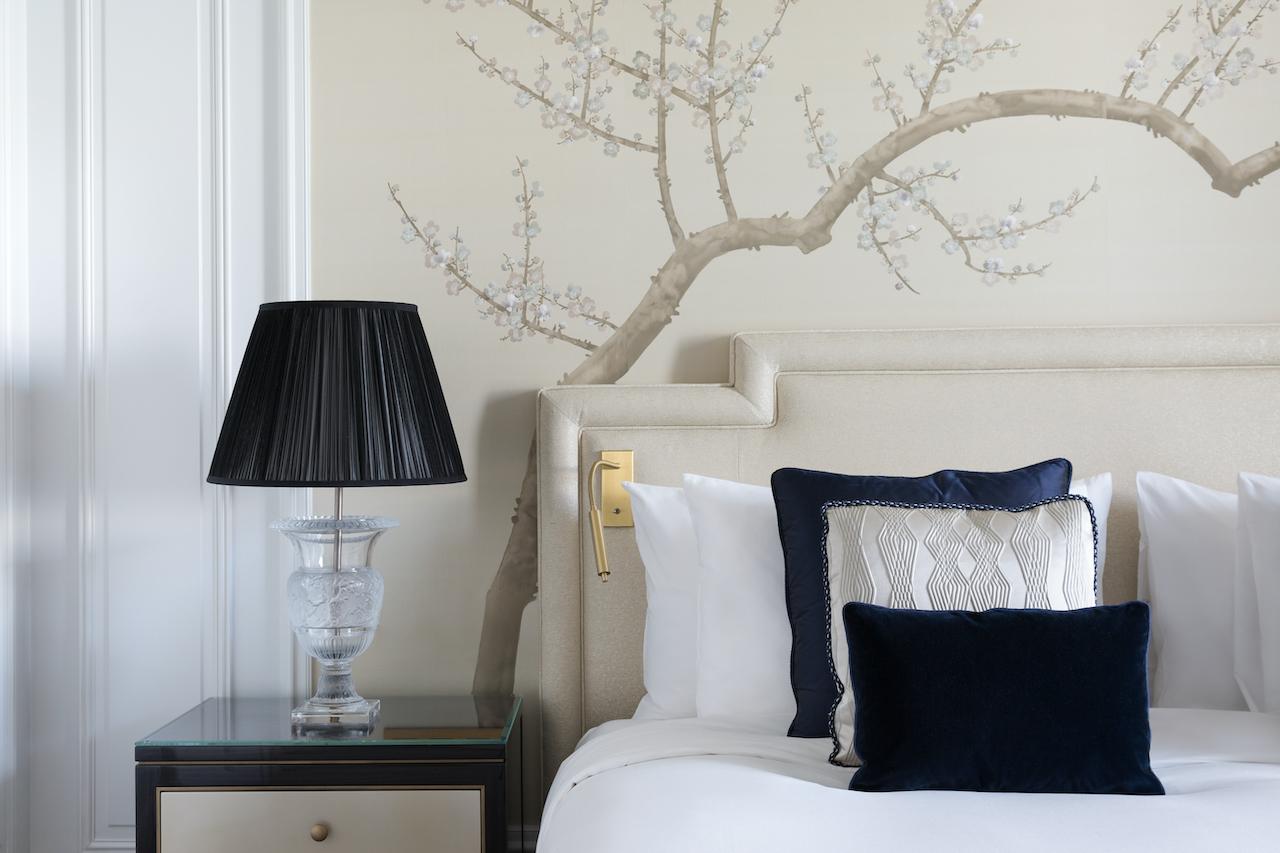 Walk a few steps to the main lounge, where velvet Pierre-Yves Rochon sofas sit atop an immense hand-knotted Nepalese carpet. A French gilded mirror and Baccarat crystal chandelier pay homage to the establishment's glorious past while a bronze table by Hervé Van der Straeten and armchairs by Ralph Lauren offer more modern touches.
The Woodward's 26 suites, each a full apartment, have been artfully arranged and decorated to achieve a unified look and feel. The sophisticated design is enhanced by unique decorative elements, including handcrafted wallpaper, wood marquetry sliding doors, Lalique door handles, majestic marble fireplaces and elegant bookcases.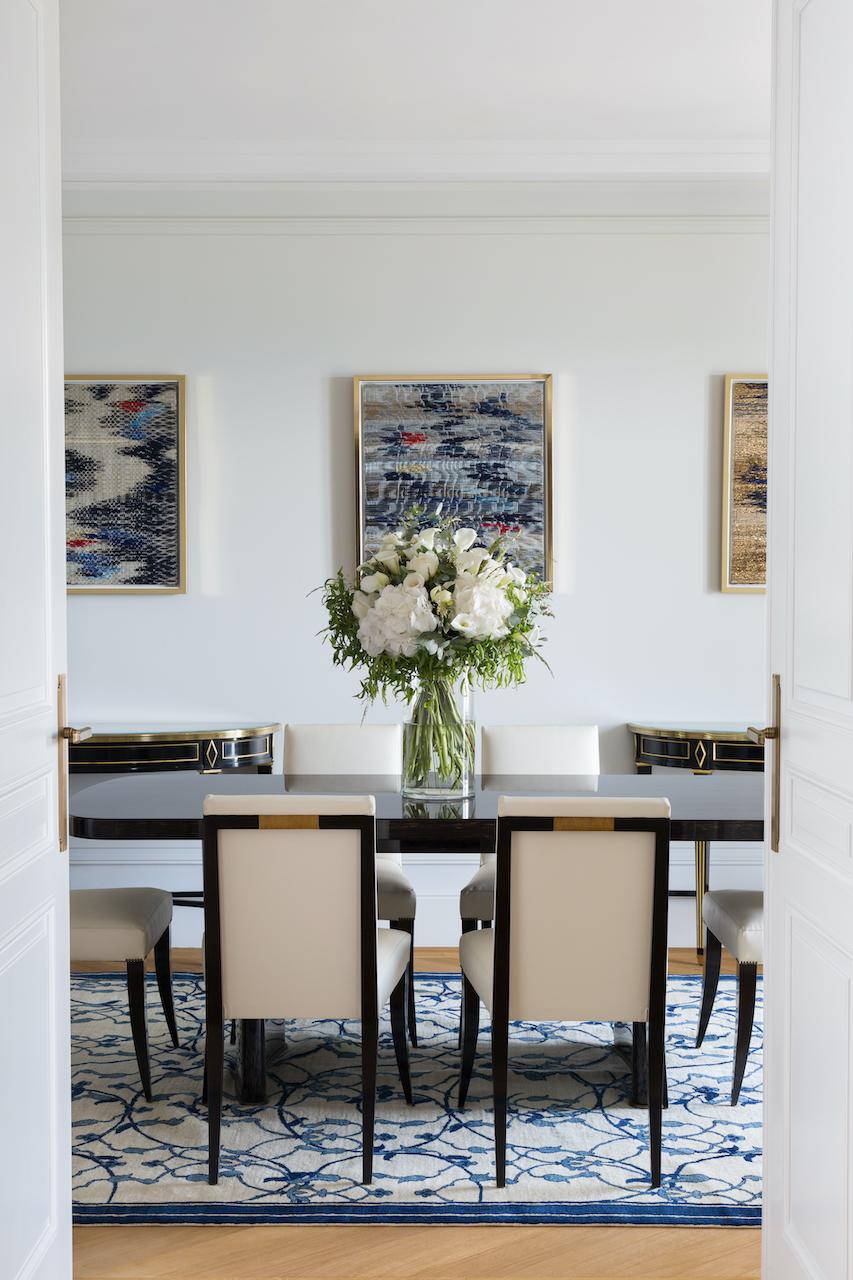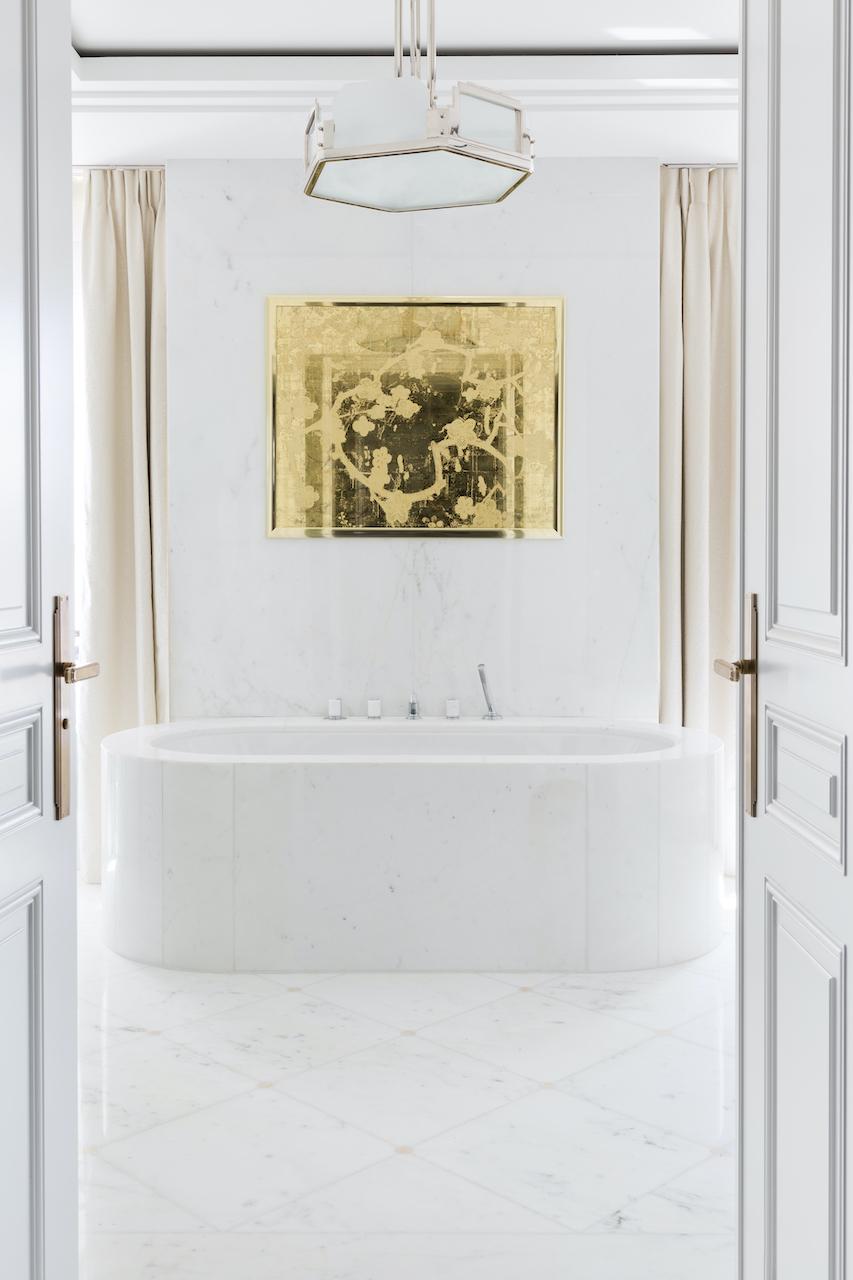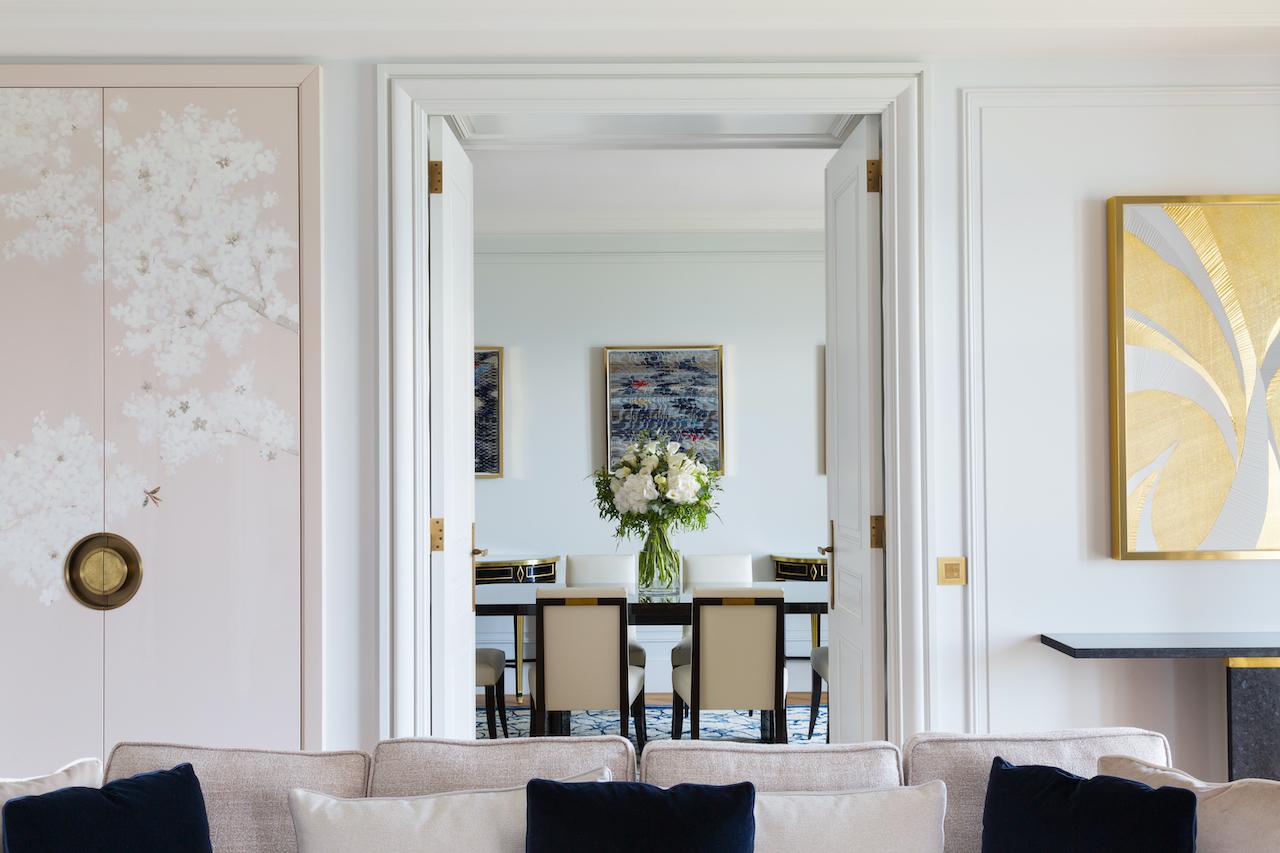 The attention to detail extends to the lighting, designed by Akari-Lisa Ishii's Japanese firm. Among the most beautiful apartments is the Presidential Suite, with its ivory and blue tones and panoramic views of the lake from a large balcony and each of its bedrooms.
The living room features a true work of art; a lacquered wood cabinet decorated with spring flowers containing an 'Experience Bar' that sparkles and shines. White Carrara marble in the bathroom enhances the natural light streaming through the oversized windows. Tastefully chosen works of art displayed throughout the hotel add to its familial ambience, offering sophisticated charm at every turn.