On your next visit to the Kansai region of Japan, why not spend a few days being pampered in a traditional Japanese inn, known as ryokan?
Allow the soothing and therapeutic waters of the hot springs (onsen) to melt away the strains of daily urban life. Here is a handy guide to three authentic ryokan towns only a train ride away from the Japanese cultural hub of Kyoto, all offering an authentic onsen experience.
See more: See Tokyo on foot with Walk Japan
Ohara
Tranquil escape:
Located a mere hour north of central Kyoto, the idyllic rural town of Ohara is a literal garden of wellness and serenity. Since the Heian period, the town's
Sanzenin Temple
, founded in the 9th century by the Japanese Buddhist monk Saicho, has been welcoming visitors to its spiritual surroundings. Meander through the expansive temple grounds that connect the indoor and outdoor spaces in perfect harmony.
Where to stay: The Seryo Ryokan, a stone's throw away from Sanzenin, is known for its exceptional traditional kaiseki, sourced from the finest local and organic produce. This friendly family-run inn offers magnificent views of nature in its open-air baths, filled with onsen water from the Ohara hot springs, originating from the northeastern valleys of Kyoto.
Mad for miso: The local sweet Saikyo miso is one of 100 miso varieties produced in Ohara, offering a veritable feast for the taste buds. They make a wonderful souvenir for your foodie friends, too.
Kanazawa
Back in time: Aficionados of Japanese heritage and landscaping have long been flocking to this historically important city northeast of Kyoto. Attracted to the famous landscaped garden of Kenrokuen and the preserved teahouses dotted along the Higashi Chaya District, Kanazawa is well worth a weekend trip.
Where to stay:
Allow yourself to be transported, literally and spiritually, to the serene
Motoyu Ishiya
, located in a mountainous area outside the city centre. This ryokan prides itself in an extensive collection of art pieces; from clocks, to traditional folding screens, which are showcased around various interior spaces. The Fukatani onsen here is revered for its healing properties for a range of ailments, and the amber-coloured onsen water here is the local answer to smooth skin.
Magic water:
Legend has it that the Fukatani hot spring was founded by Gyoki, a Japanese Buddhist priest of the Nara period, under the guidance of the Great Buddha.
Amanohashidate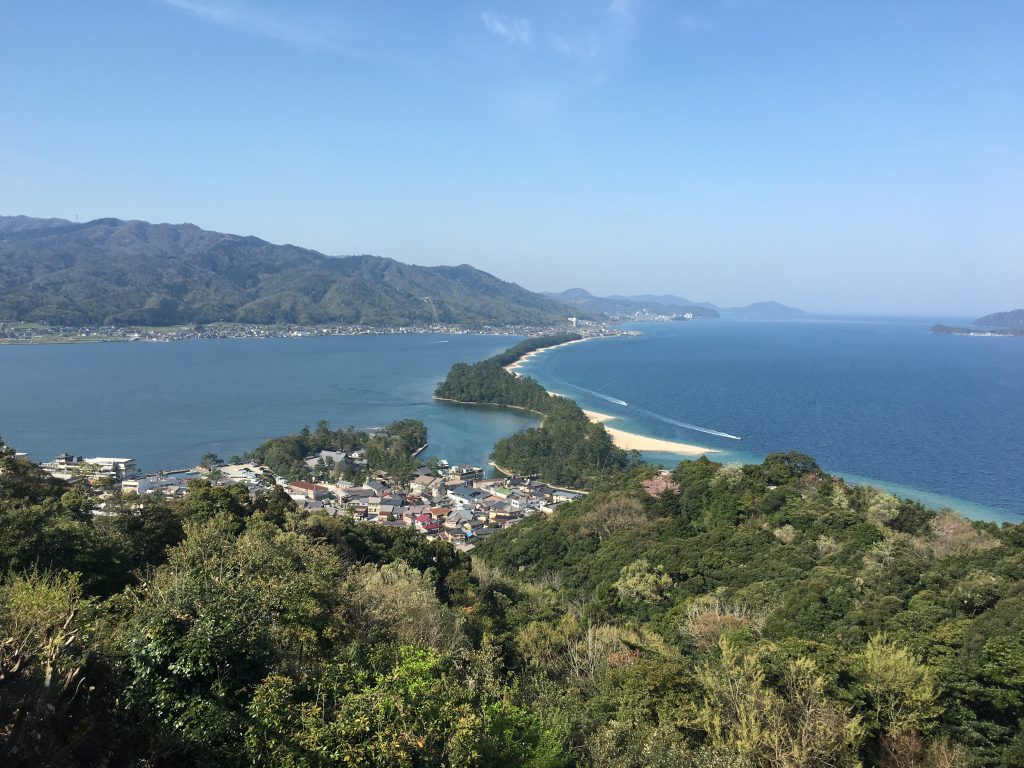 Bella vista: Amanohashidate, which literally translates as Bridge to Heaven, is regarded as one of Japan's top three scenic views. This romantic description refers to the resemblance of the sandbar to a pathway between heaven and earth, when viewed from the mountains on either side of the bay. Northwest of Kyoto, this photographic attraction is a two-hour train ride away, and offers an array of family friendly activities; from nature walks, to cycling trails, to leisurely boat trips.
Where to stay: Within a short walking distance from the main train station is the Hotel Kitanoya. This well-established ryokan offers everything one would expect from a traditional Japanese ryokan experience: delicious multi-course seasonal cuisine, warm hospitality, and open-air baths, in addition to its own private garden for guest access.
Good fortune: The local Chionji Temple attracts visitors from far and wide seeking wisdom and luck. The omikuji (Japanese fortune-telling paper strips) here are folded into fans, which are hung from pine trees scattered around the temple grounds.
The post The Ryokan Factor: a guide to the hot spring resorts of Kyoto appeared first on Home Journal.