The design team from BW buro created in this 282-square-meter country house a timeless interior that will be relevant for many years to come and inspire the owners to visit the country more often.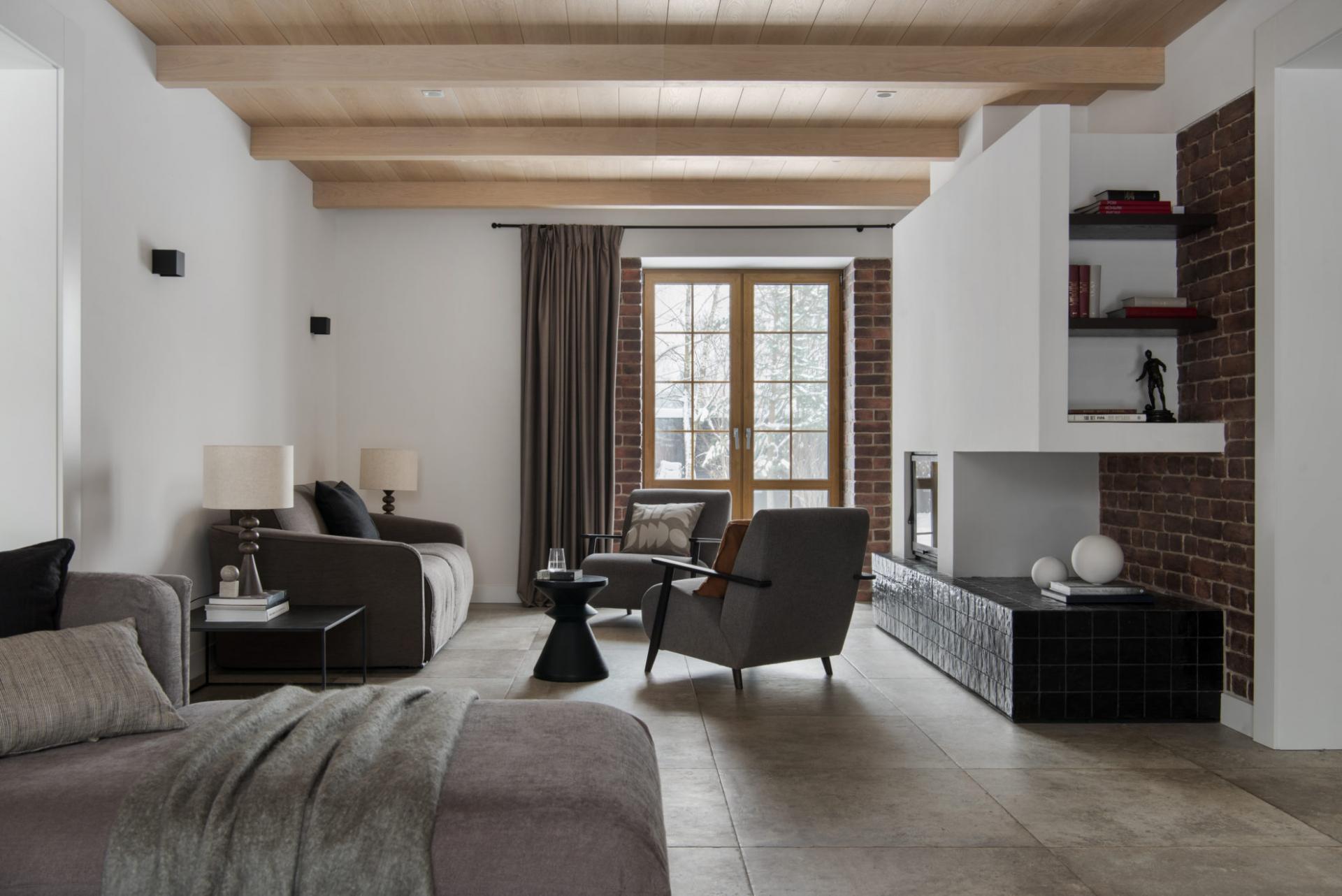 Built some 20 years ago, the house was used by the family as a summer residence. With outdated features – all the windows were small or irregular in shape, an inconvenient folding staircase leading to the residential attic, a constructive pitched part of the roof protruded in the rooms of the second floor – it required a large-scale rethinking.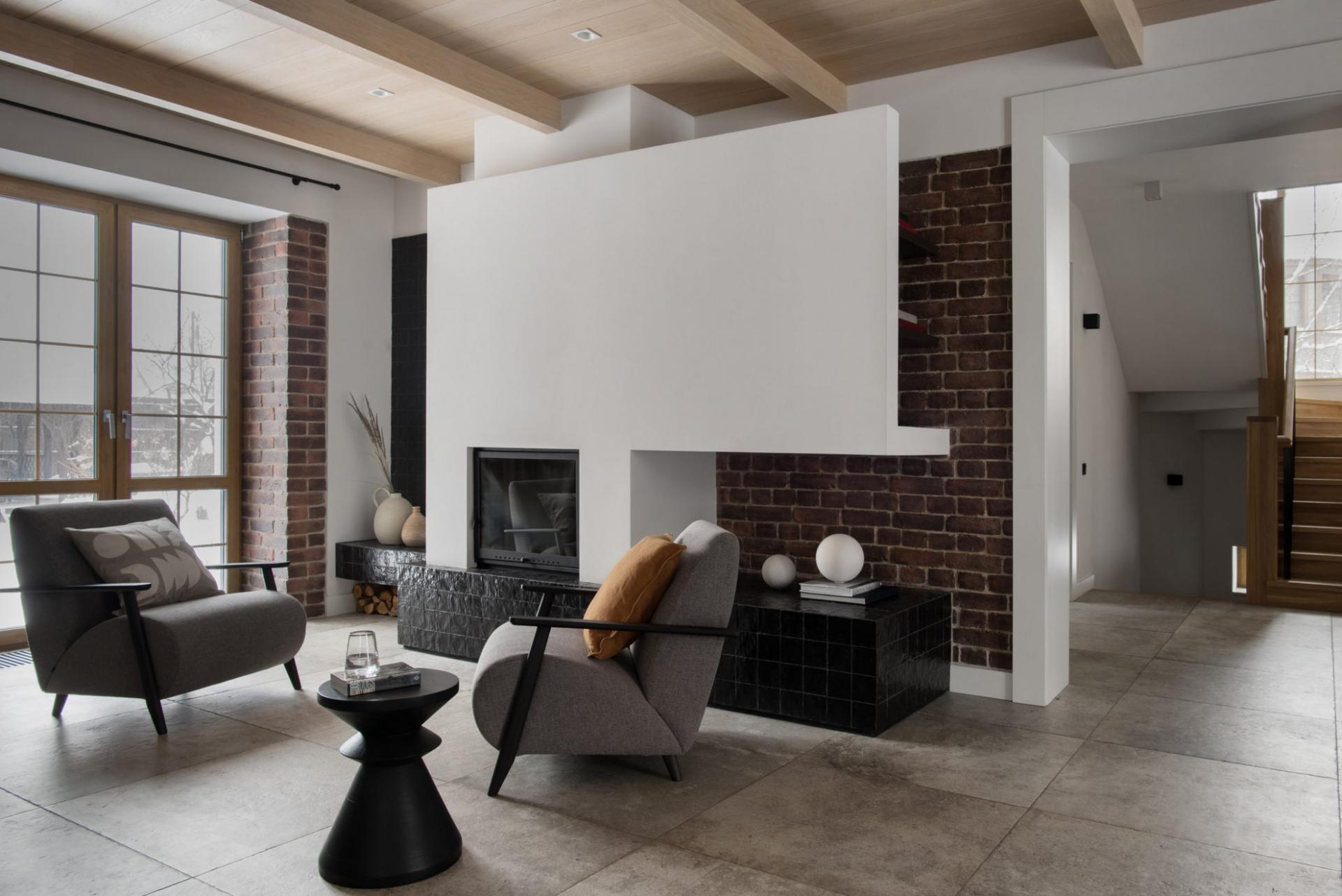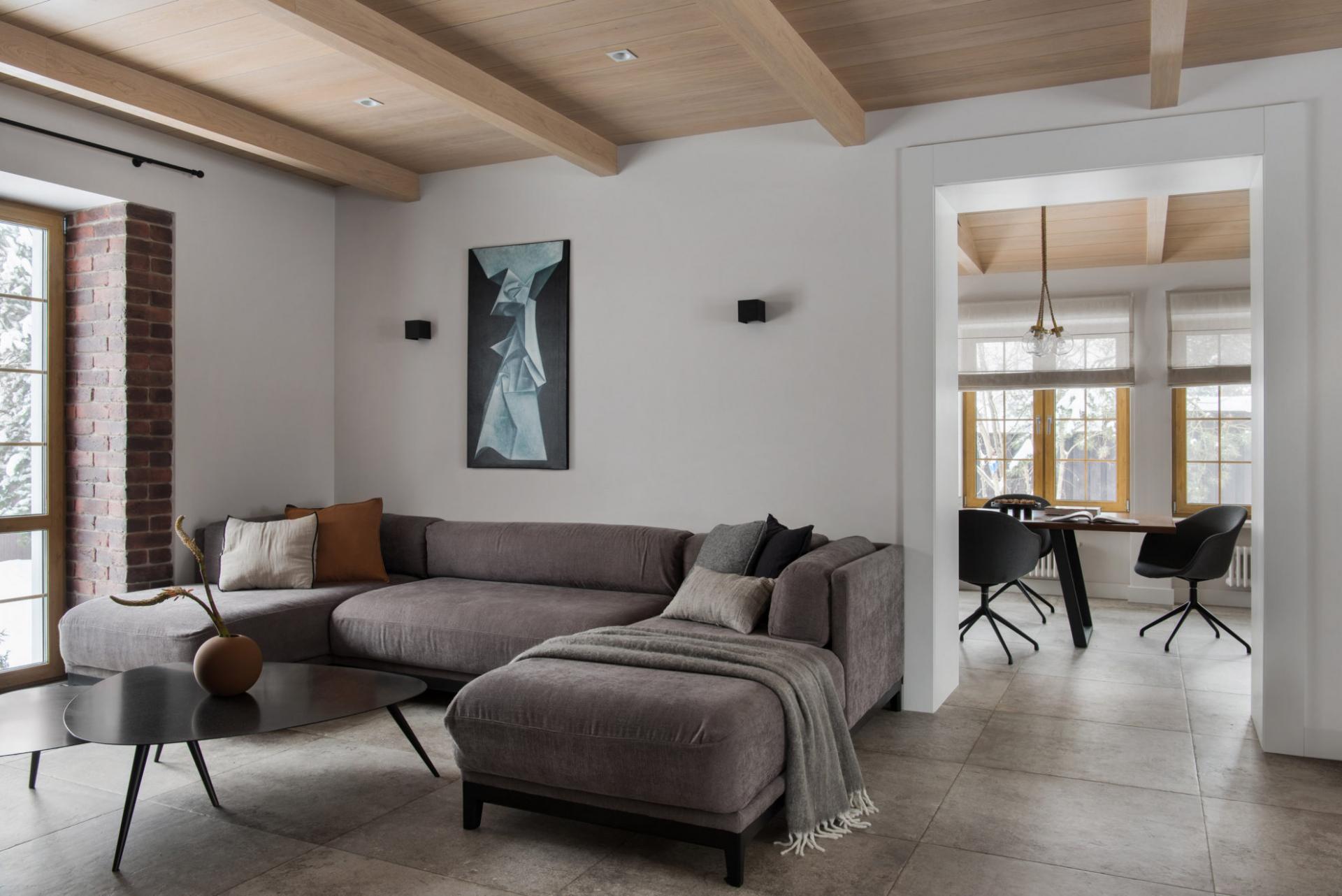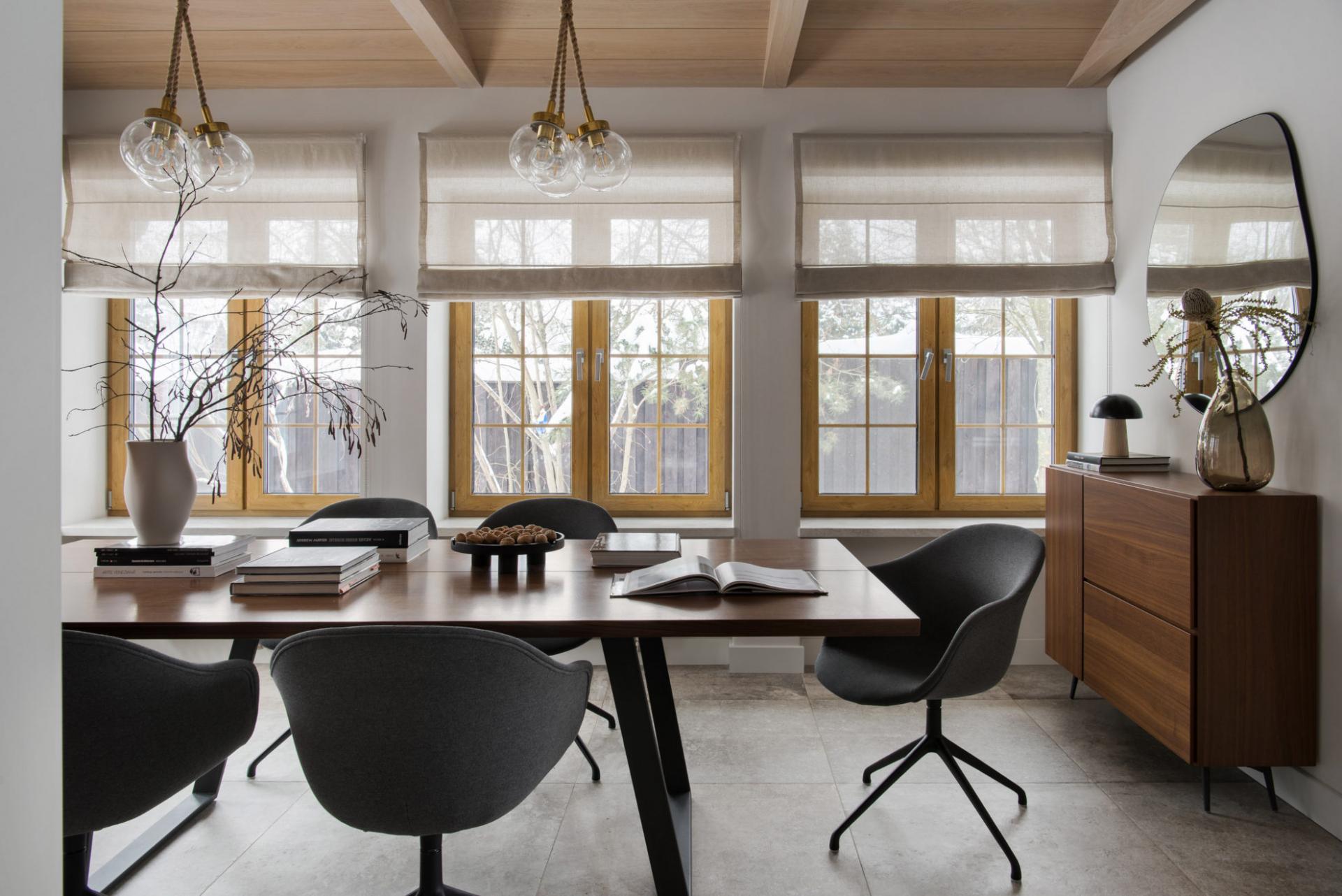 For interior designers Anastasia Sizova and Vladimir Razdov, the idea was to conceive a modern interior and yet not introducing fickle trends into it; it ought to be a harmonious timeless space that will be relevant for generations to come. They thus lowered the windows to the floor, making it possible to integrate the nature and light into the abode. The doorways were also enlarged to make the space as unified and comfortable as possible.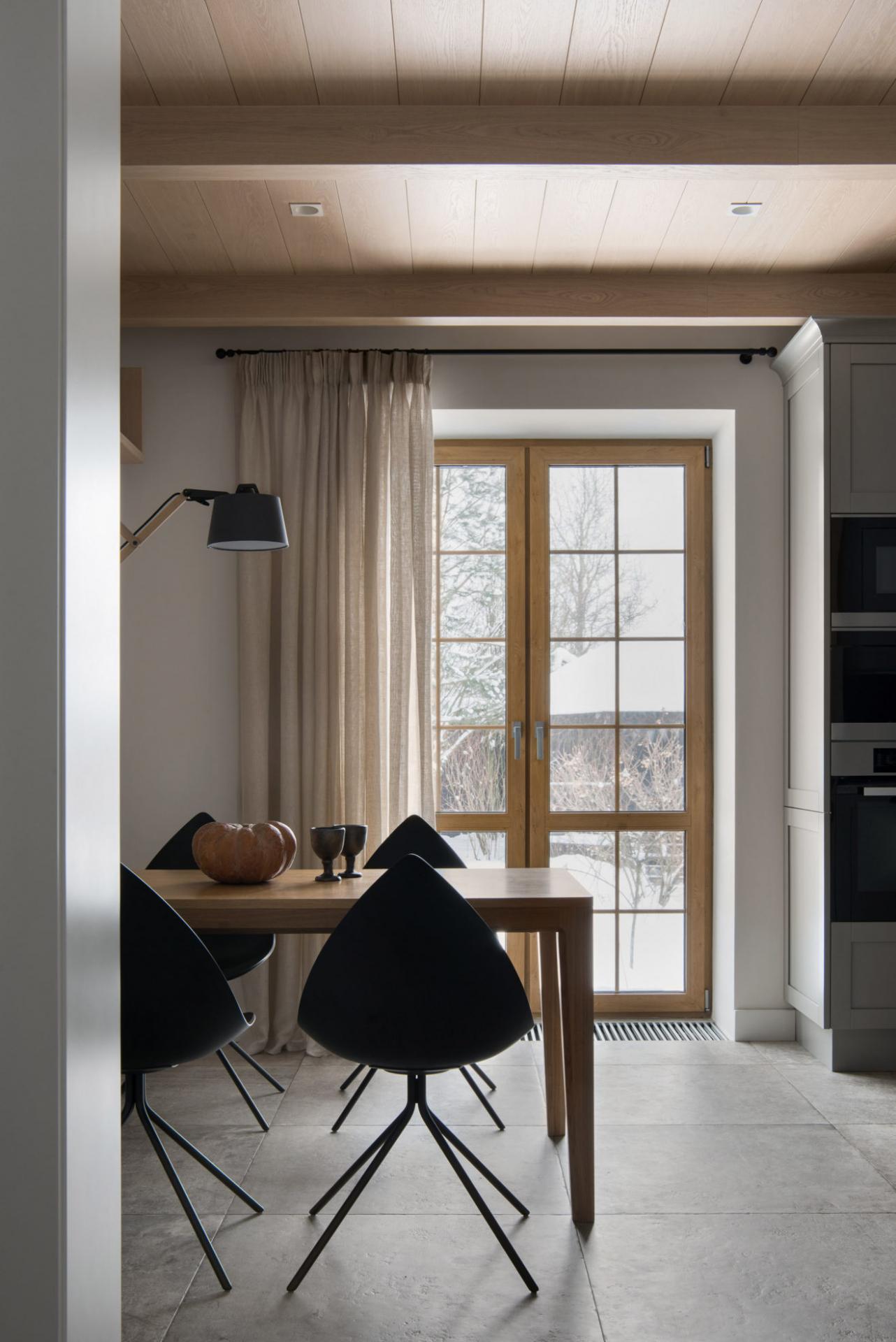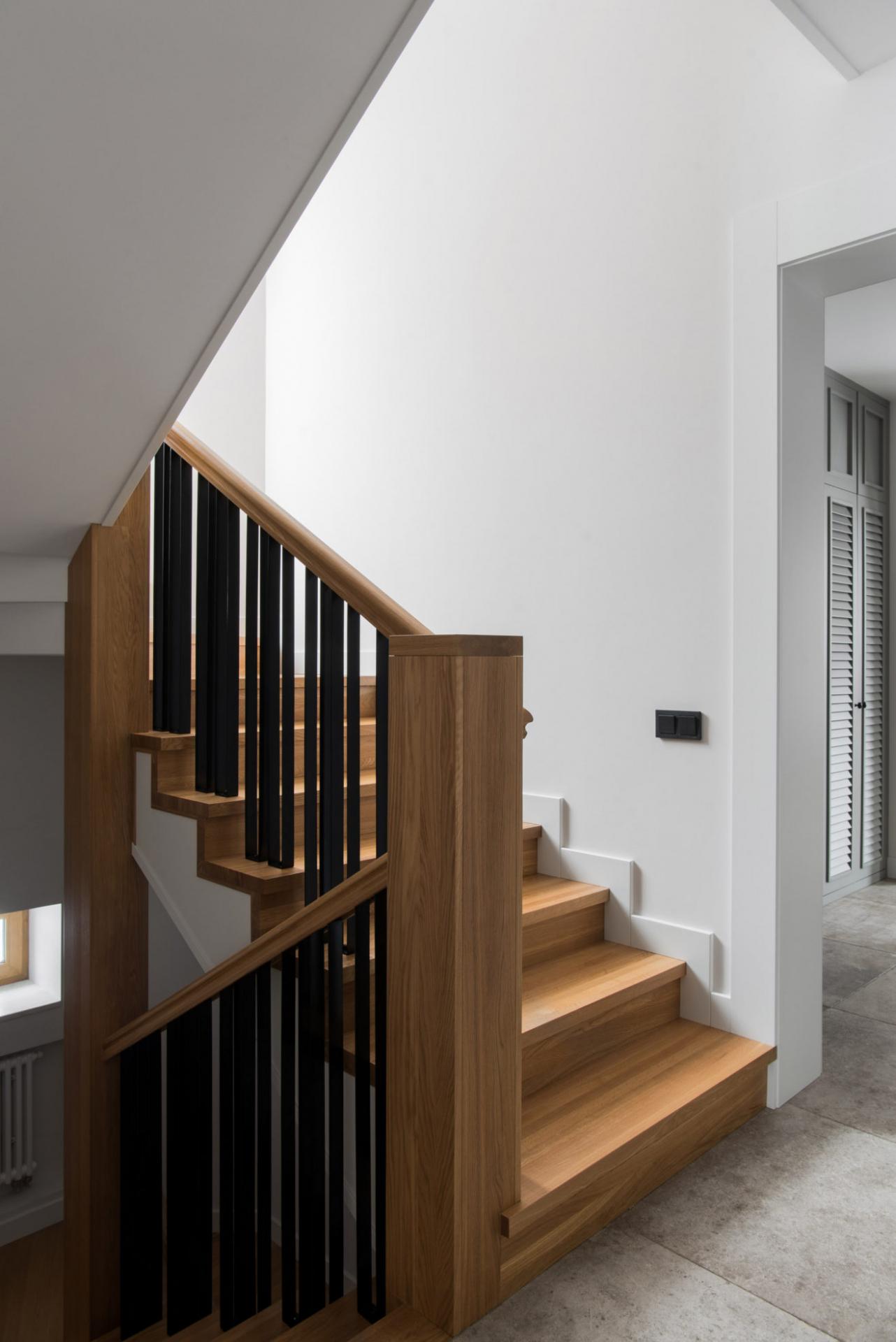 While the entire dwelling is punctuated with a monochrome palette, the kitchen-living area has an oak ceiling and wall decoration with antique bricks, with black tiles in the fireplace area and green accents like water in forest rivers in the bathroom.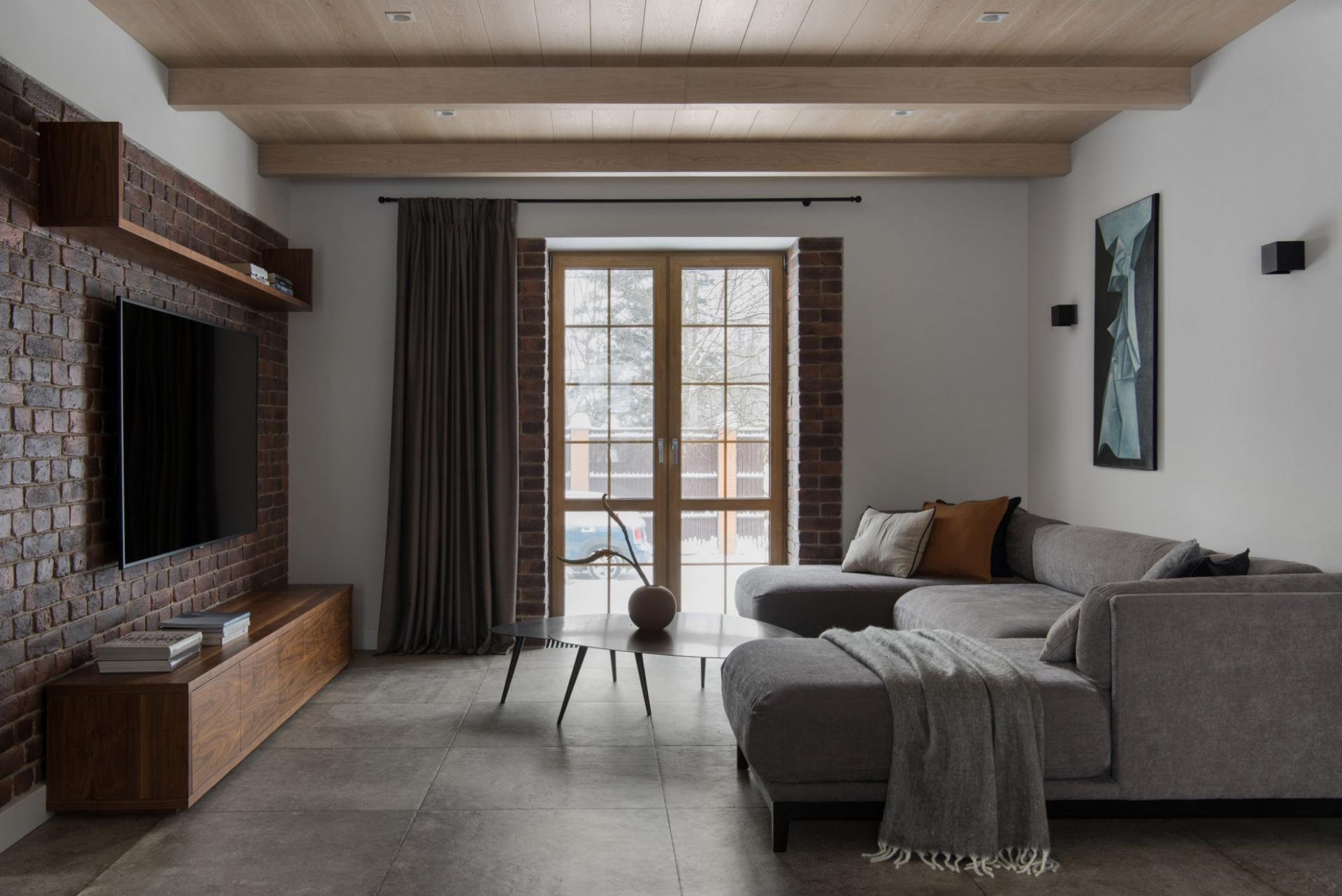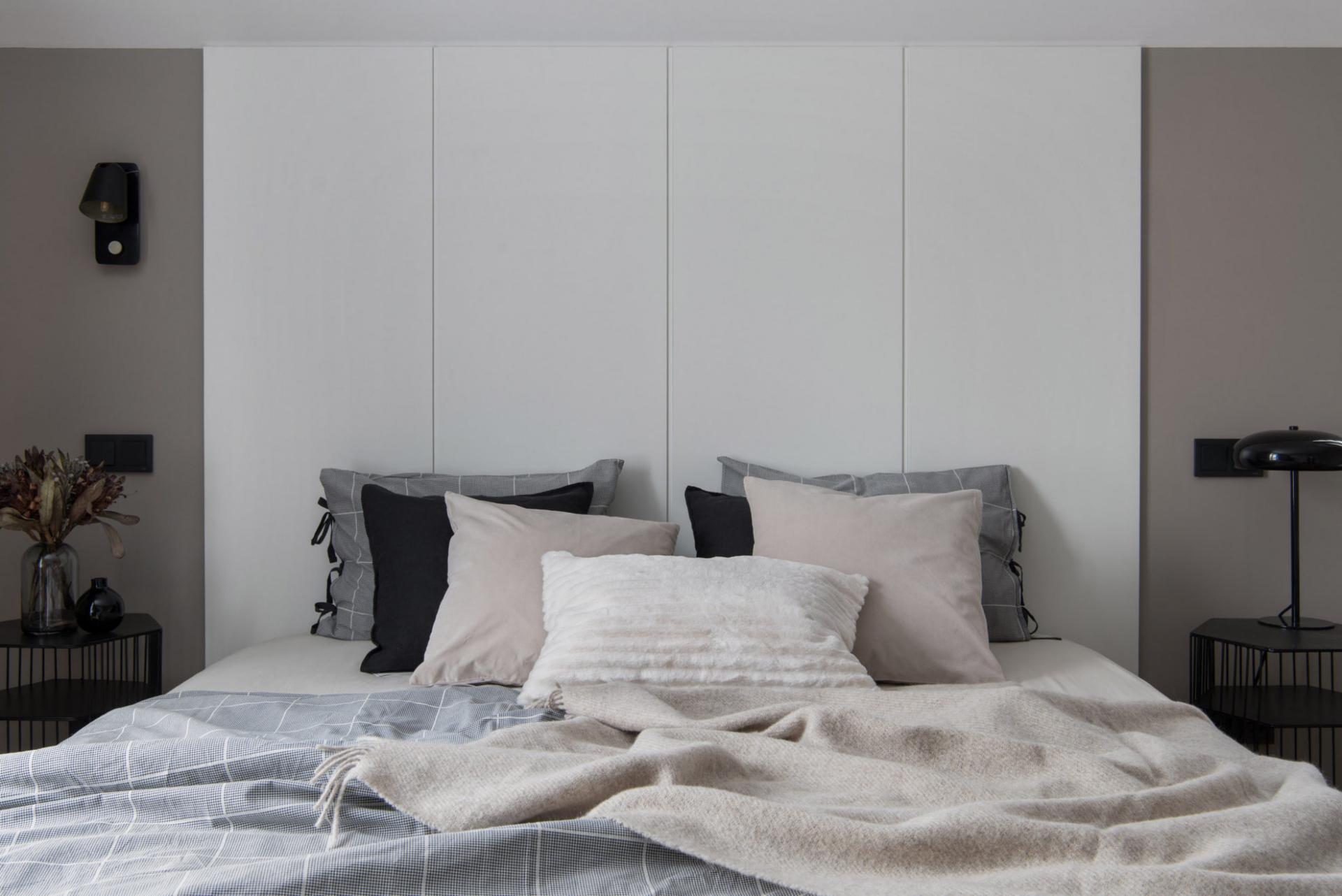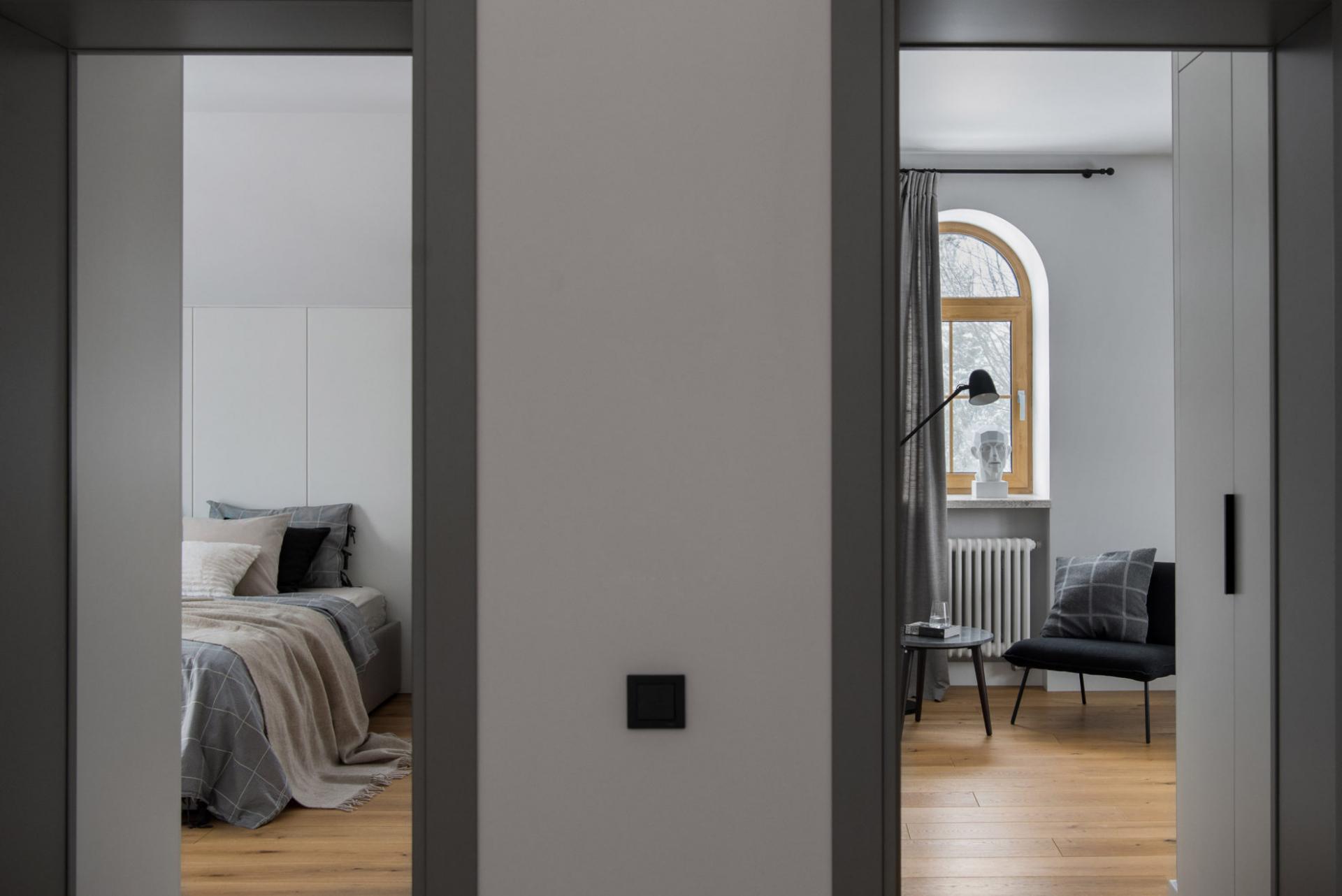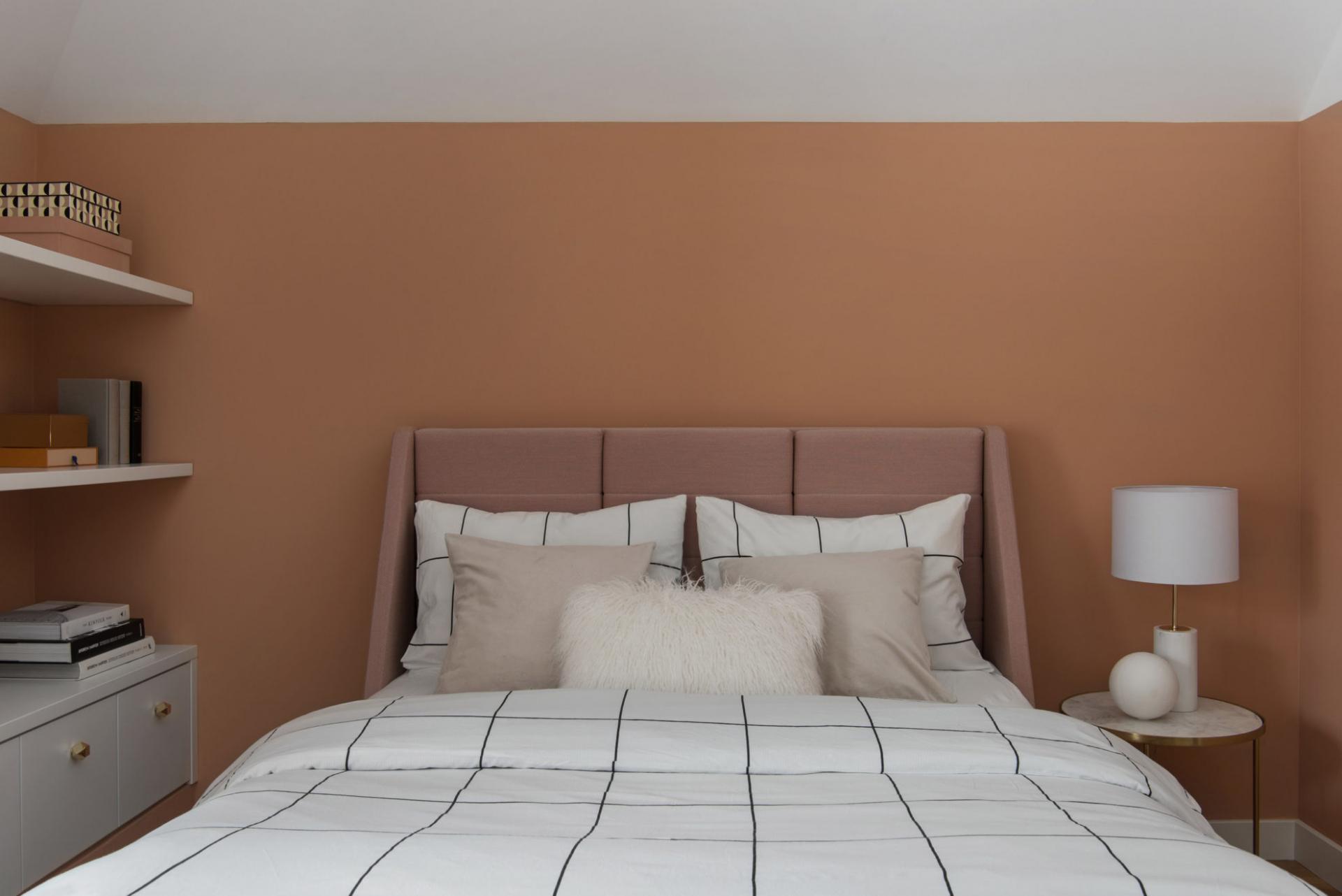 The attic was completely overhauled and transformed into an interesting and cosy den for the youngest child. A new staircase was built with storage space under the steps. The bathroom in the private area was divided into two parts. Now there are two bathrooms, a child's and an adult's, adjacent to the parent's bedroom.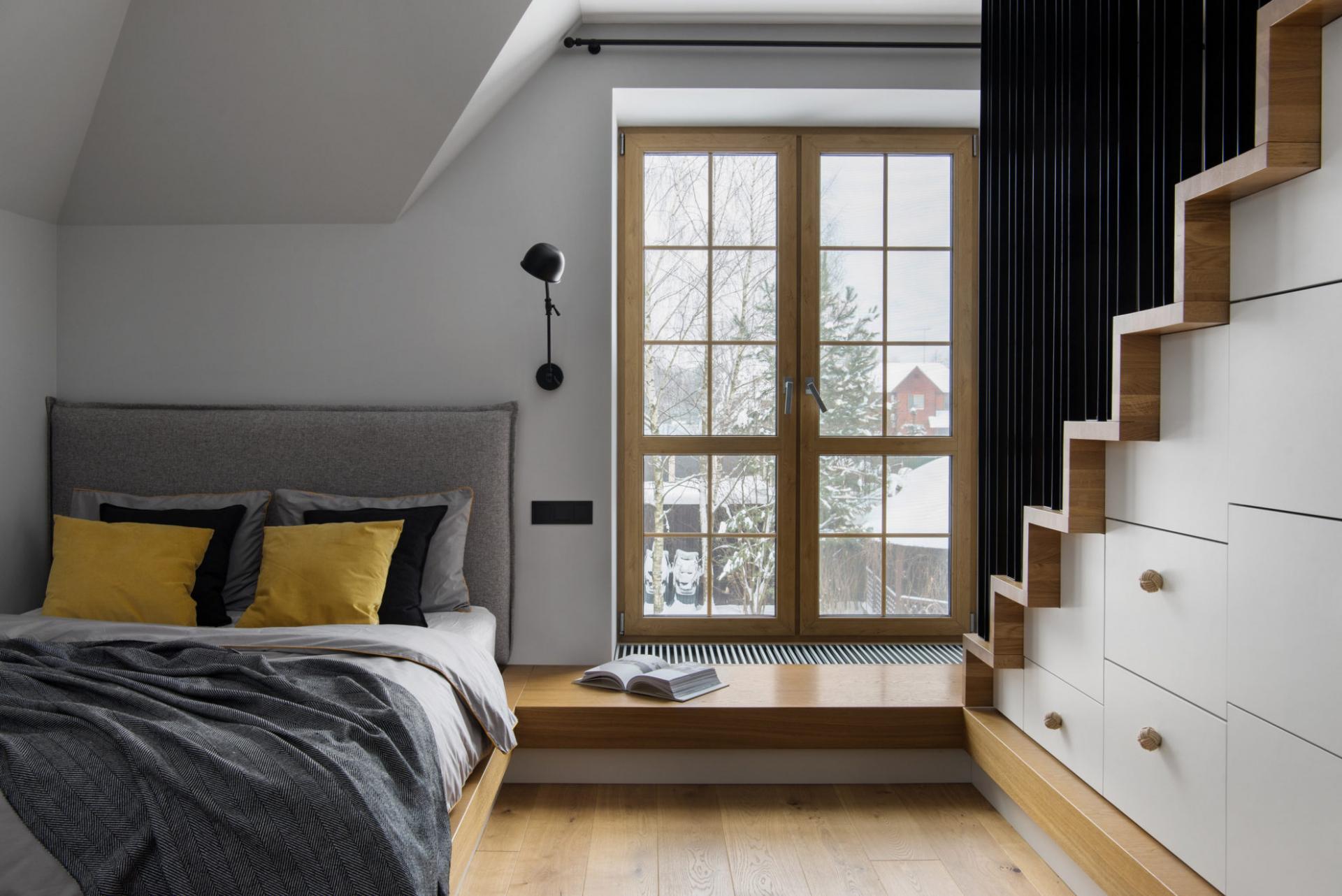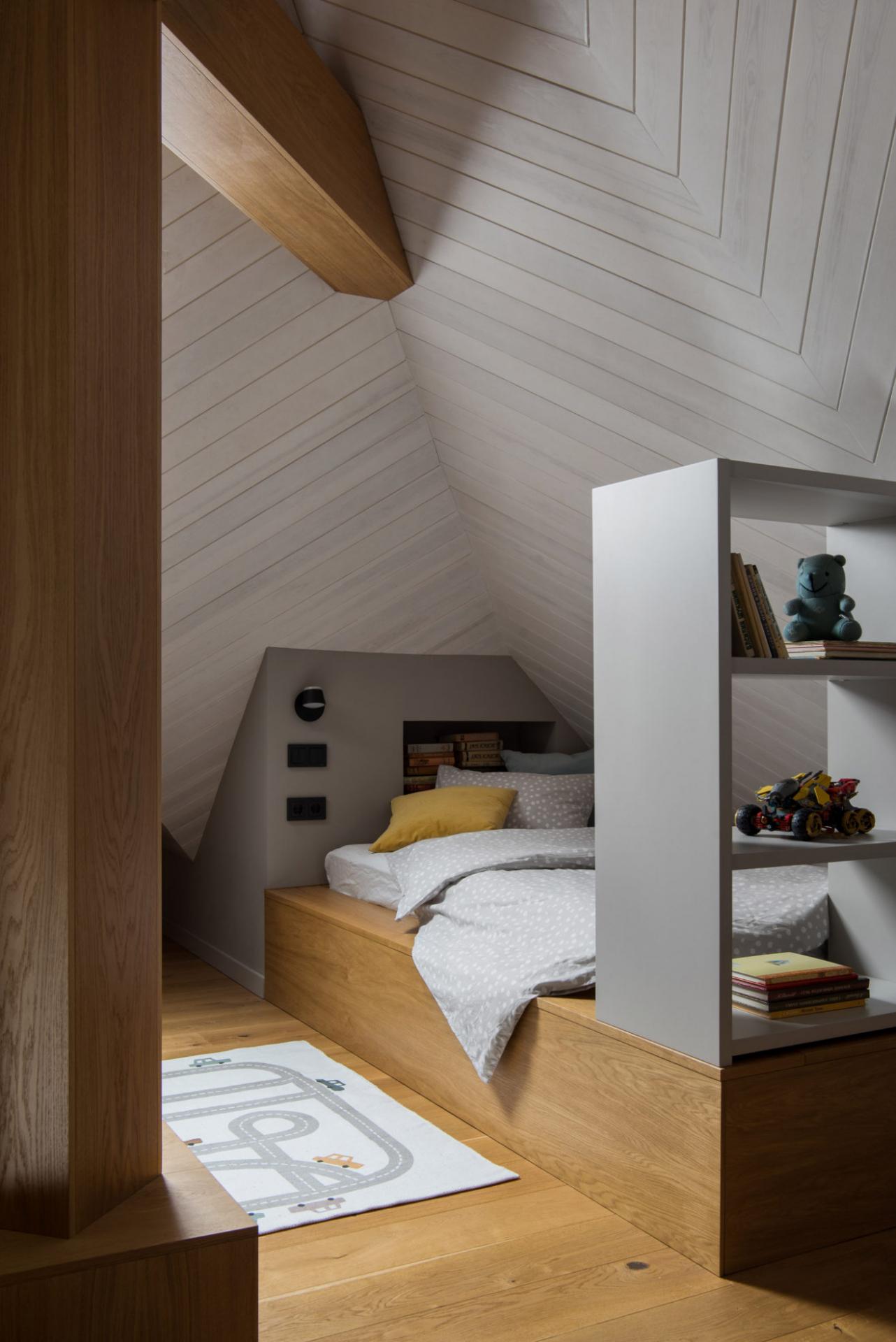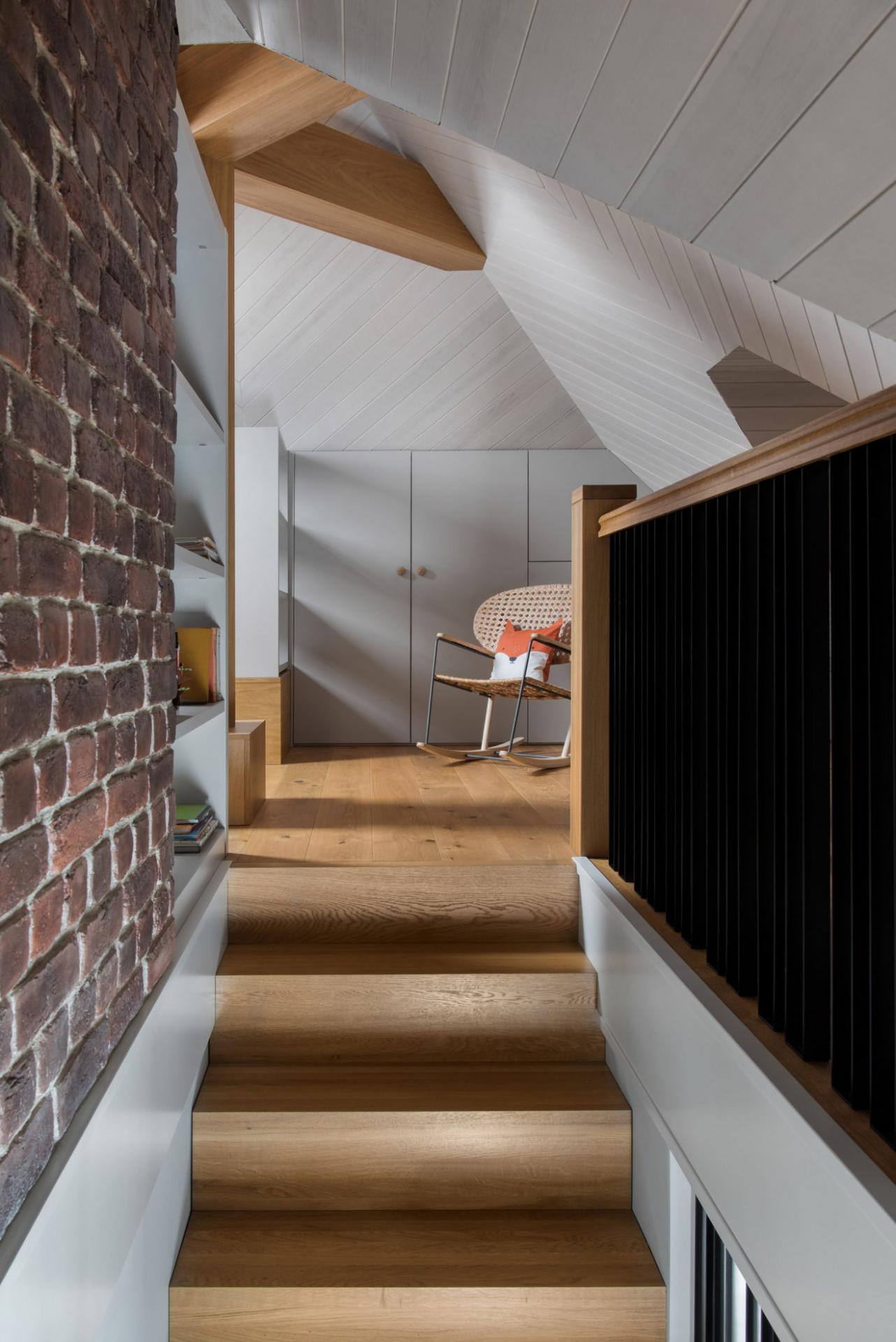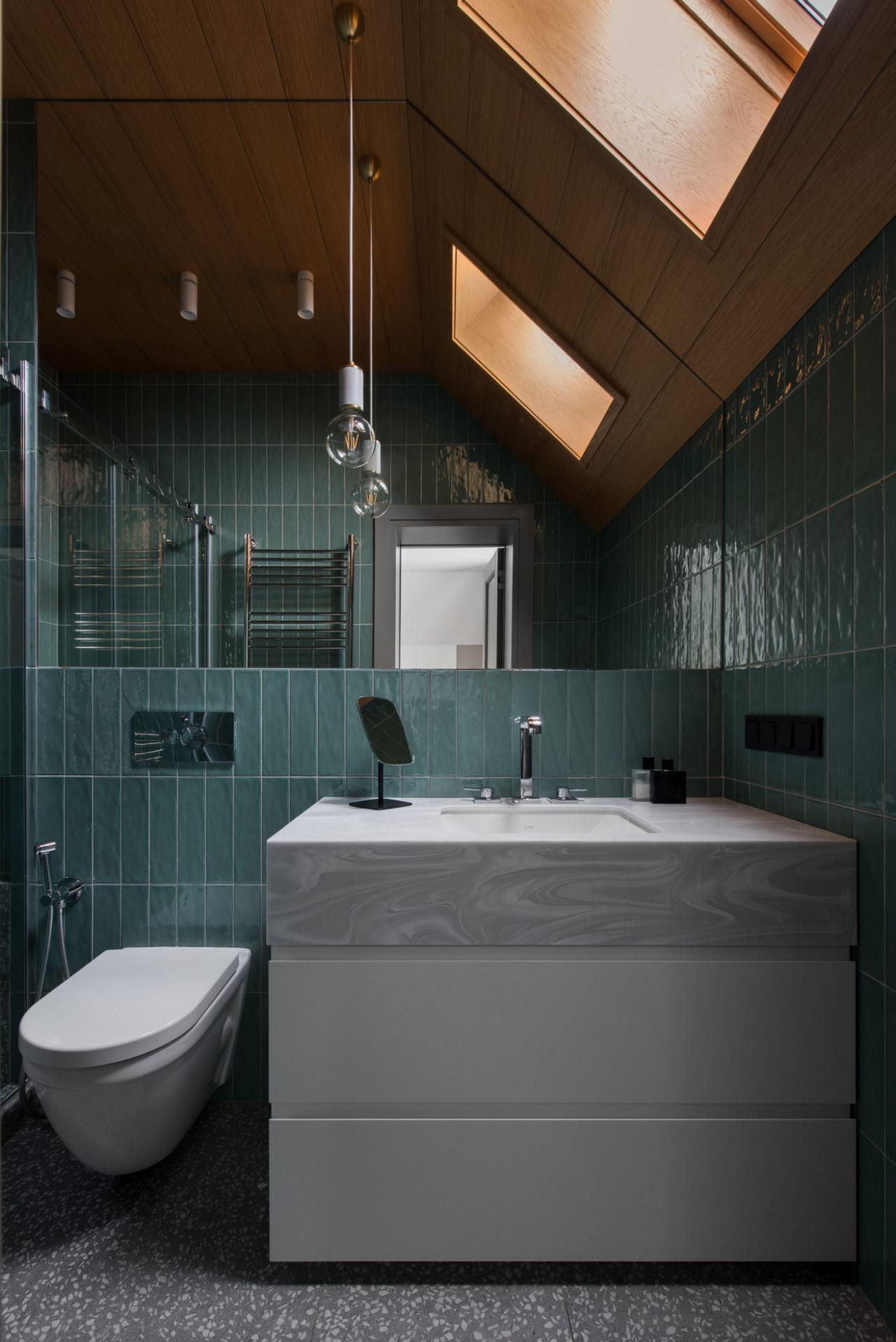 Photo: Olga Melekestseva