Consider it a full circle moment. Or a date with destiny.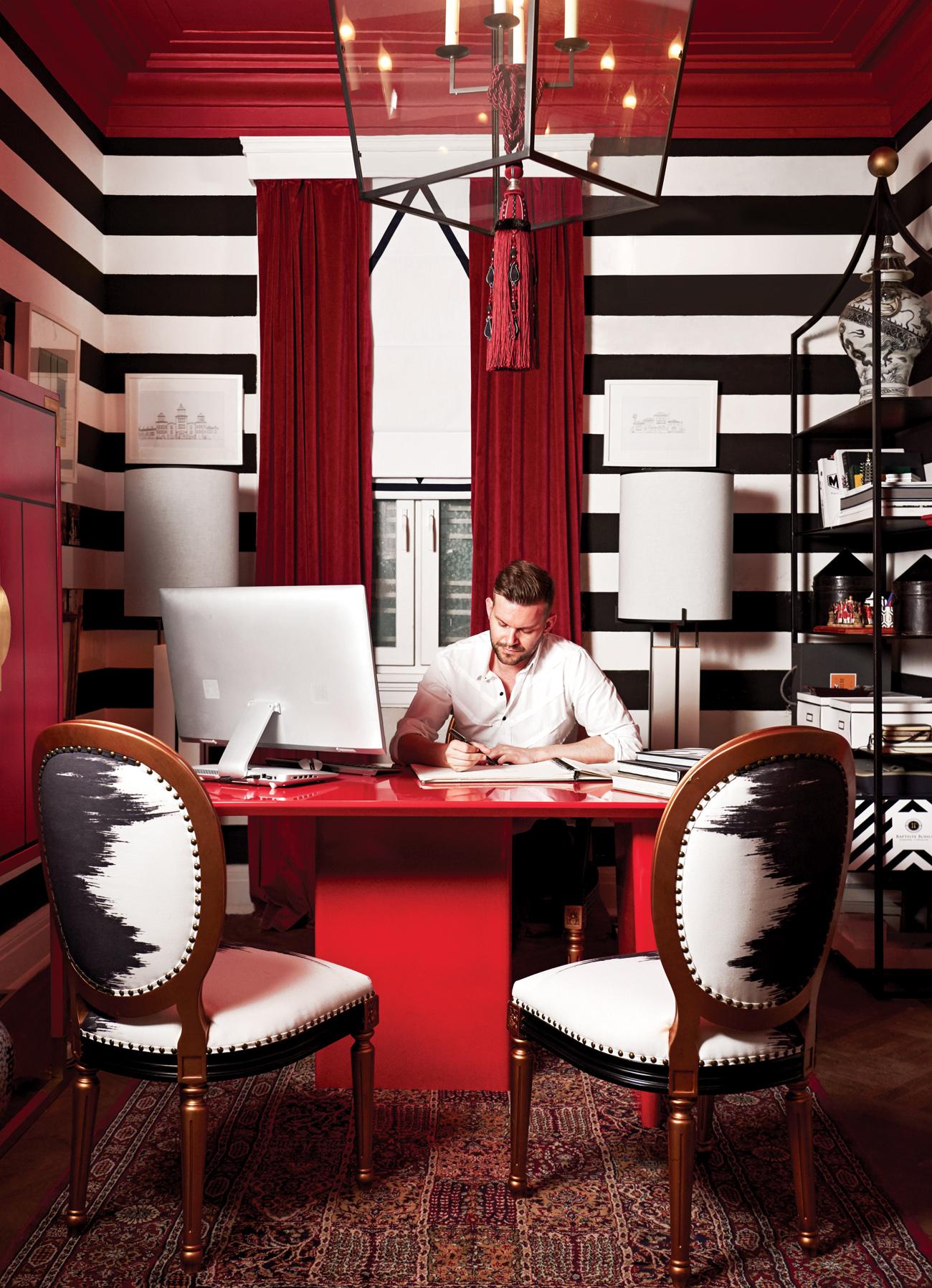 But for Baptiste Bohu to end up in the field of architecture and interior design with an emphasis on mixing European and Asian elements into his body of work could have very well been a predestined – albeit circuitous – route to a flourishing career.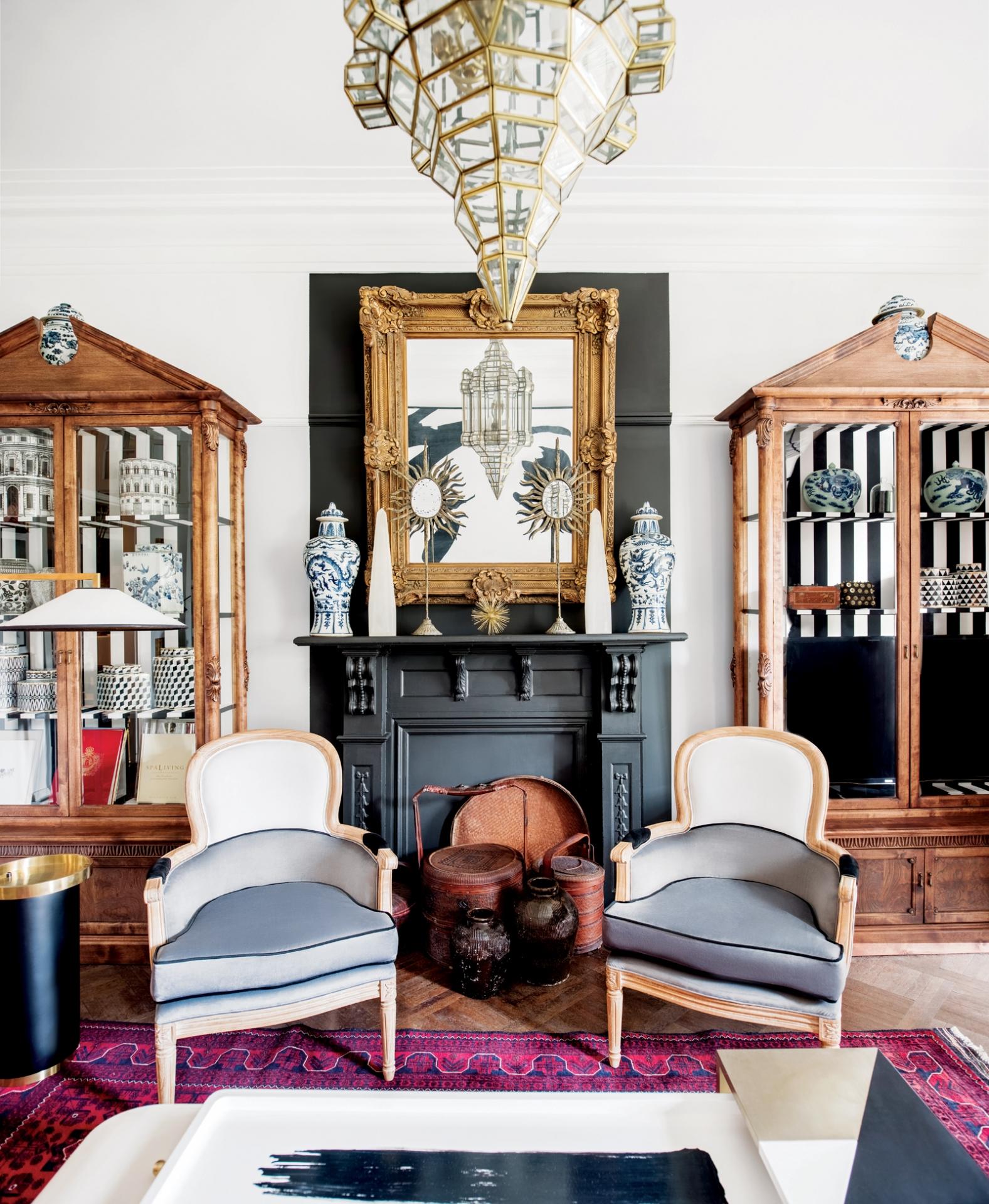 He was a business student with a major in finance in France until a study abroad program in 2005 led him to Shanghai; somehow, he ended up working in an interior design firm and eventually launched his own firm.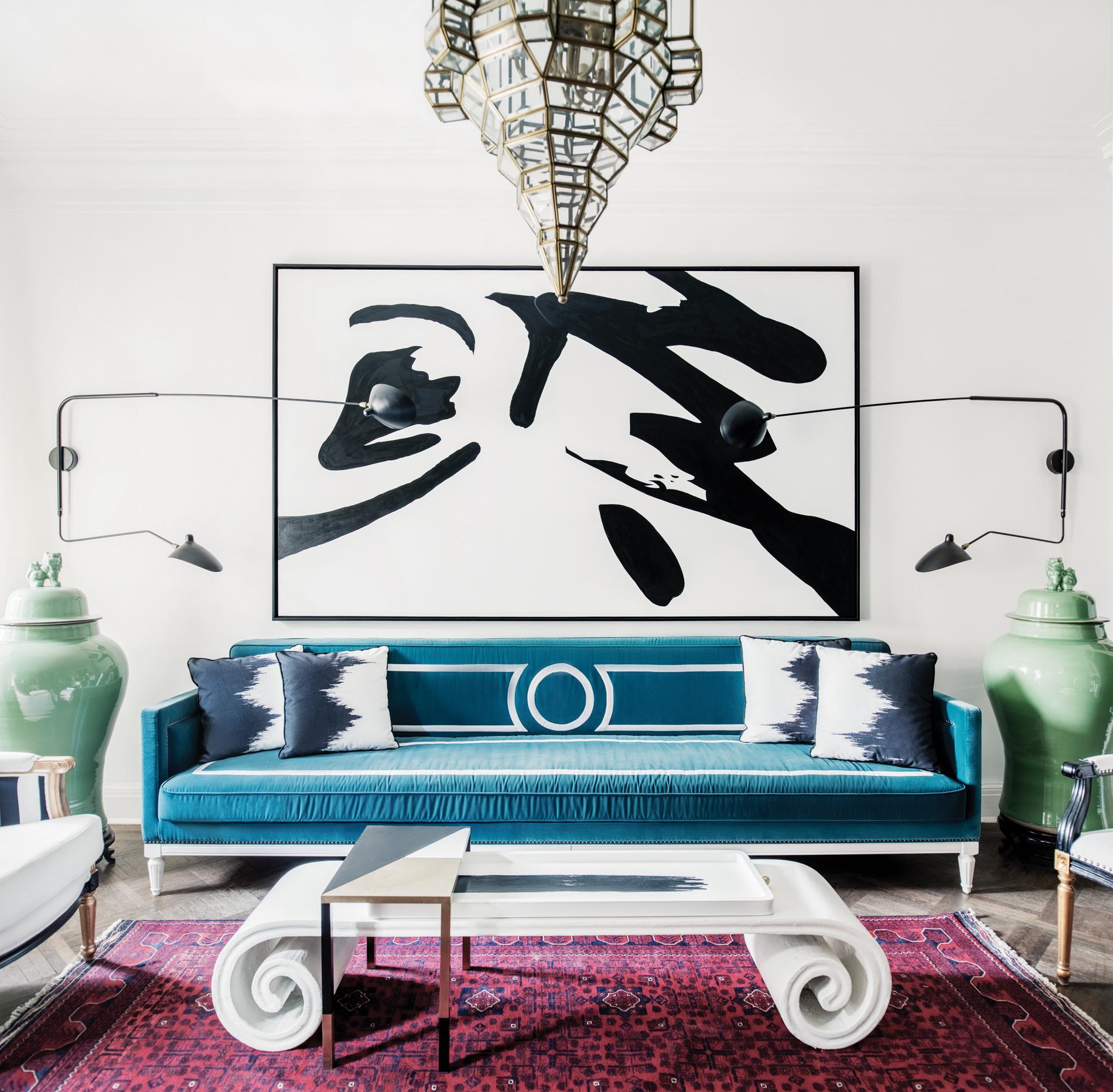 "The market was young and dynamic and had many opportunities. I was very passionate and hardworking so I quickly received interesting projects with nice clients and got a lot of support from the Chinese design media. I became well known for residential projects. Over the years, I developed a huge interest and love for China and Asia in general. Now, Asia will always be part of me," says Baptiste. "The funny anecdote is that my mother used to own a decoration store in France when she was in her 20s selling Asian furniture. Maybe it was meant to be."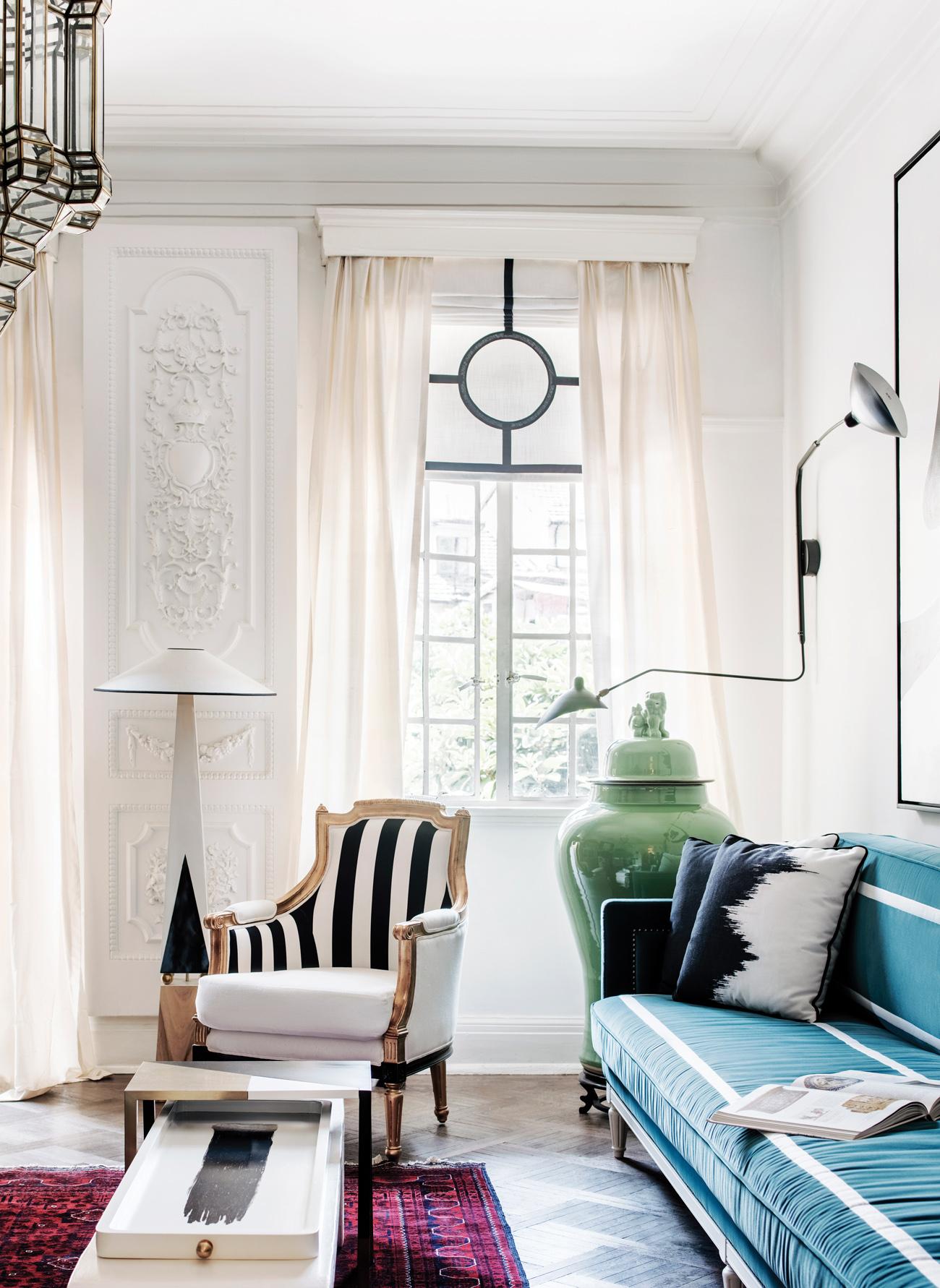 His design credo couldn't be more evident than in his home in the former French concession of Shanghai. He refers to it as a Parisian style apartment owing to the space's architectural details typical of French apartments like the layered millwork and boisserie panels.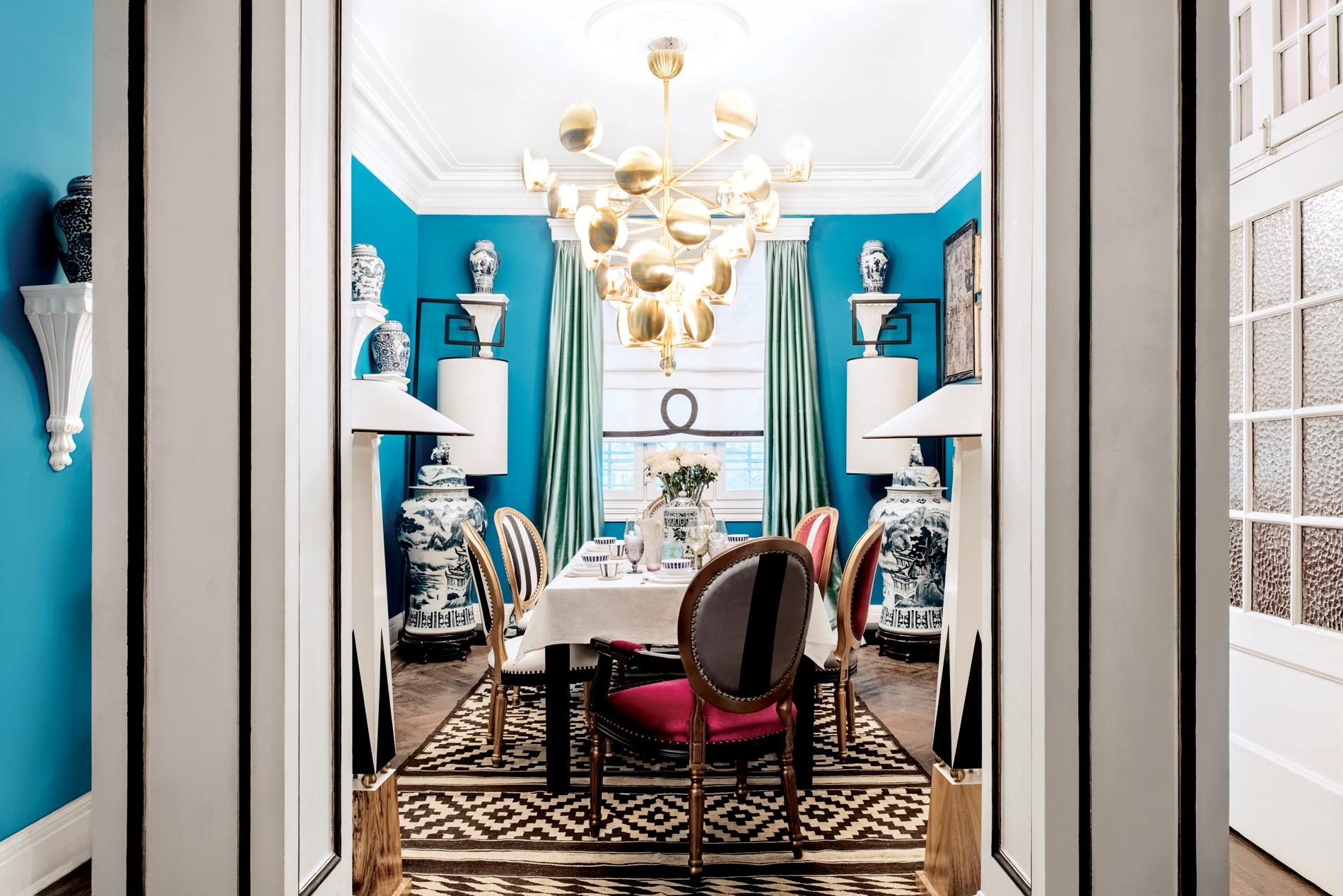 It is a former four bedroom apartment that he has converted into two bedrooms with a home office. The living room's white walls and lofty ceiling provide the perfect backdrop for a confident design scheme marked by brilliant colour and mixing of periods. Take the long peacock blue sofa paired with a scroll coffee table and monumental celadon vases below modernist sconces, or a pair of neoclassic style armoires backed in a black and white canopy stripe fabric. They flank an ornamental fireplace with a mantle decorated with obelisk and Ming blue and white vases.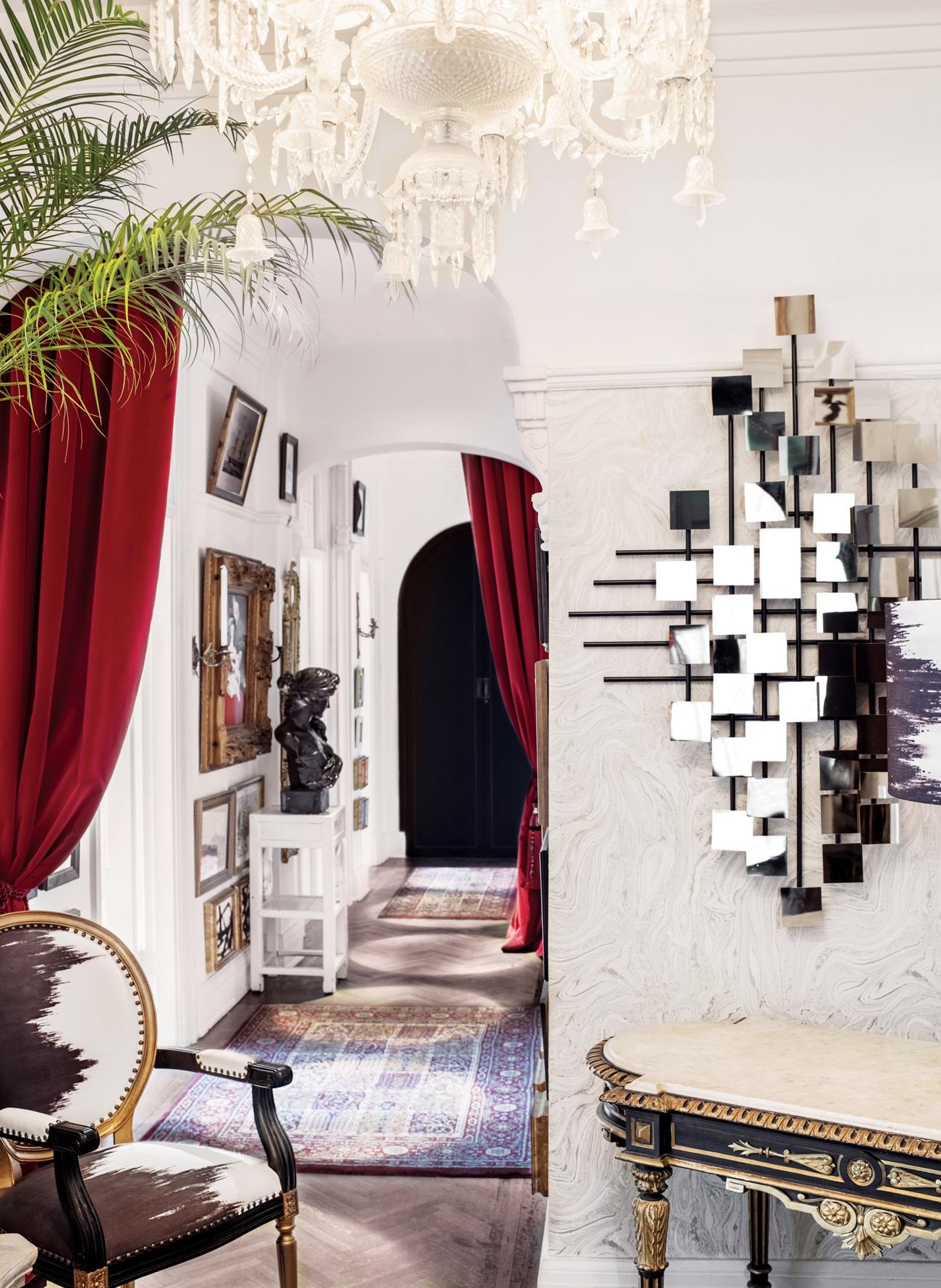 Baptiste's love for blue and white is even more pronounced in the dining room with its rich blue walls dotted by Ming vases resting on plaster white pedestals; across from it is a salon style hanging of photography from various periods as well as figurative sculptures.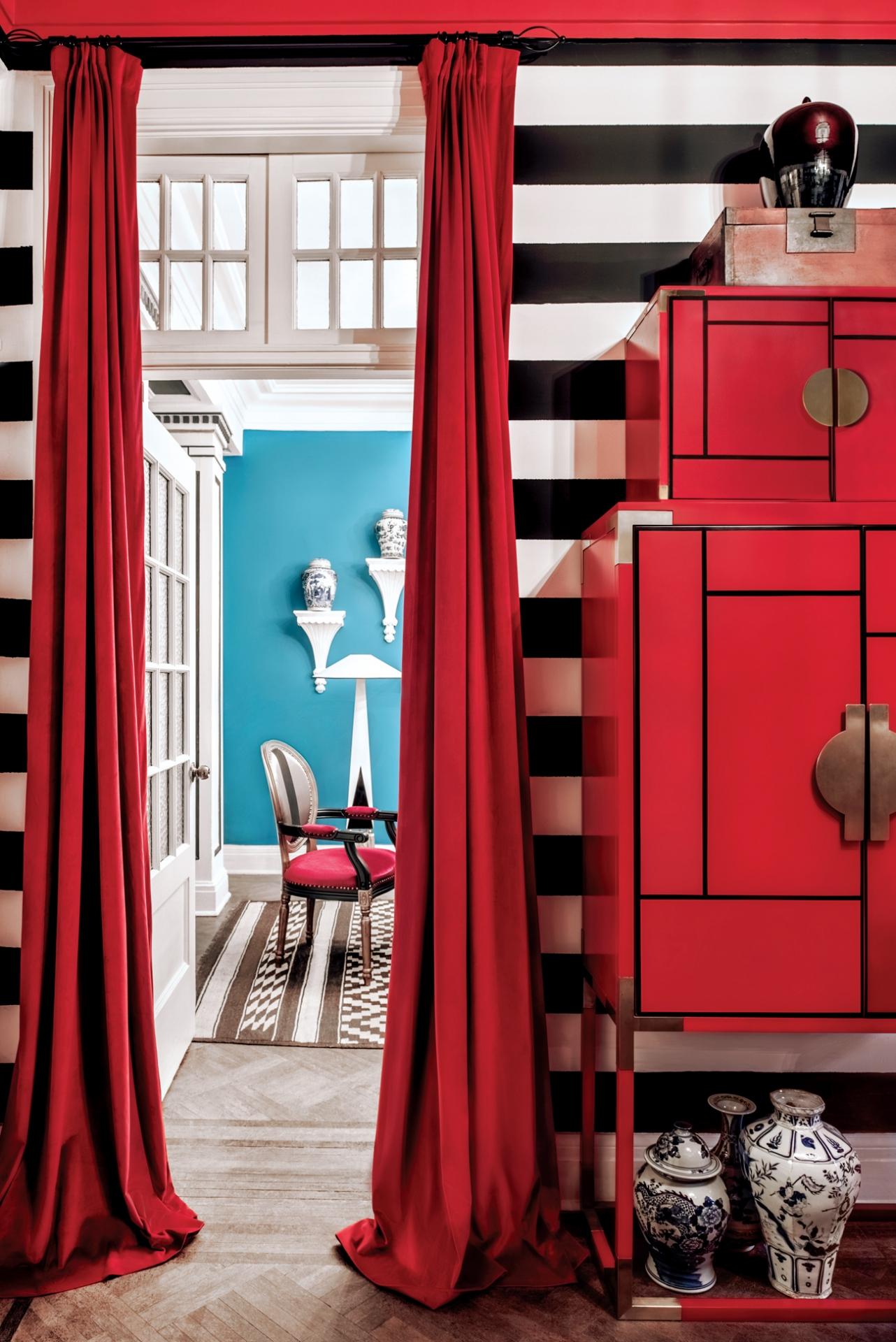 In the office, the walls are covered in horizontal black and white stripes and the millwork is contrasted in Shanghai red. A design derring-do that pays multiple dividends because the home office is exuberant as it is refined.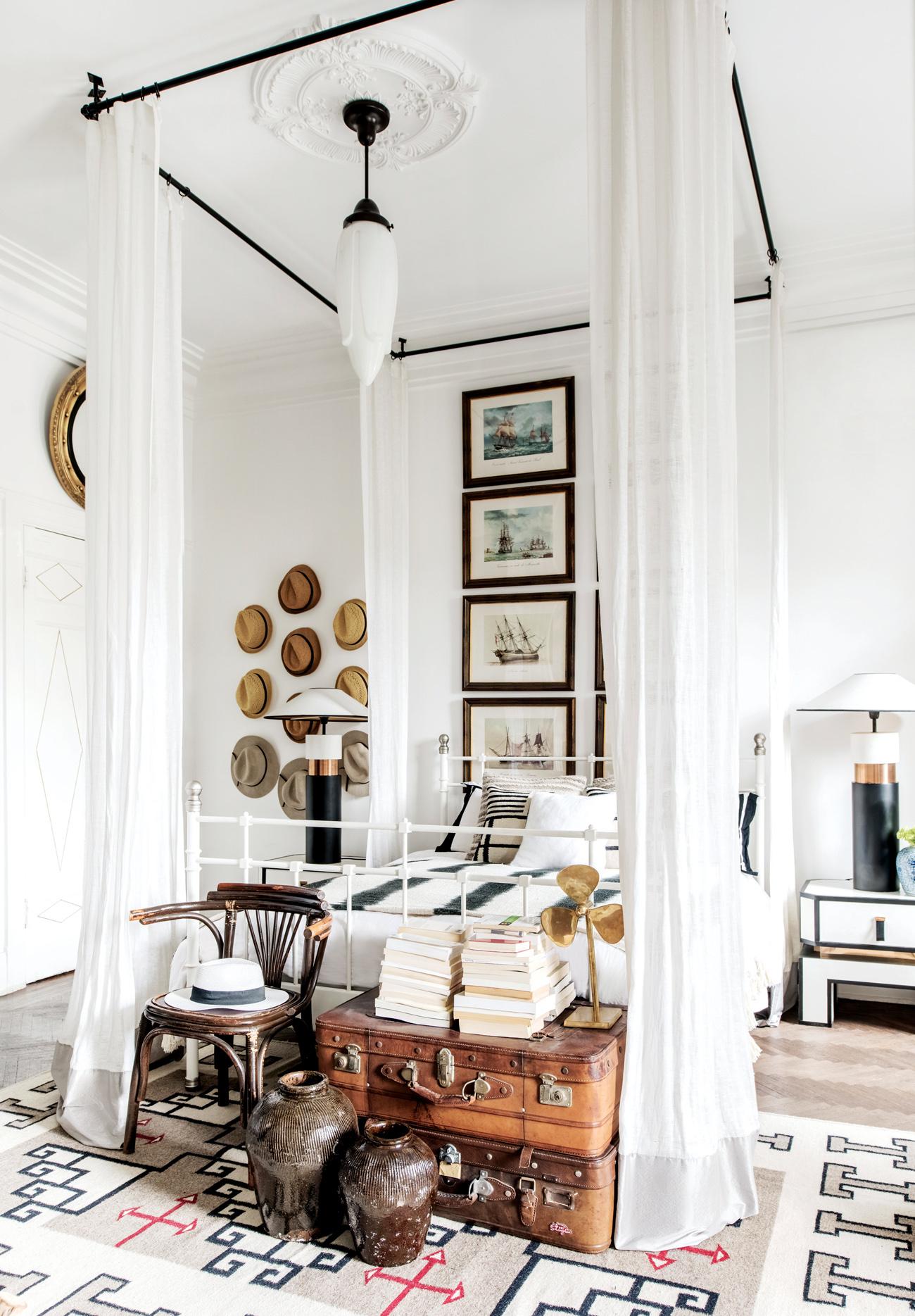 His bedroom walls juxtapose turquoise, black and ivory which in less capable hands would have been a design don't. But here it becomes a showcase of what colour can do to enhance a room. An iron canopy bed co-mingles with a red lacquer Chinese armoire, a porter's chair of Baptiste's own design and a smattering of accent pieces like vintage suitcases, woven baskets and more blue and white ceramic vases.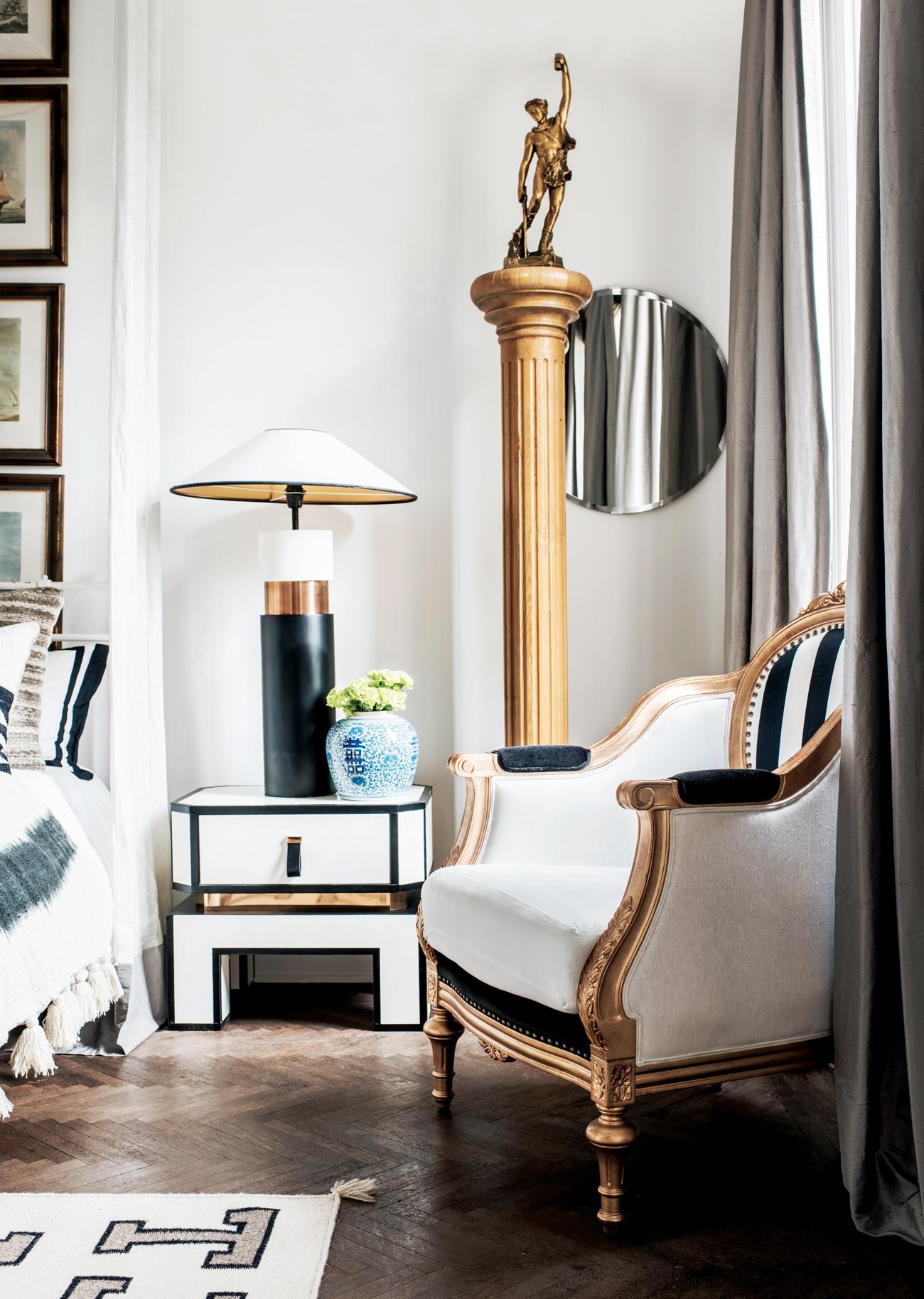 He is a mix master, able to deploy disparate styles and periods and make them, for lack of a better word, work. "I love many styles of architecture and design. I love French classics such as Versailles Palace, but I also have a passion for Moroccan riads, Spanish haciendas or Balinese contemporary architecture. Being in Shanghai for so long, I can see that I have been tremendously influenced by the city's Art Deco heritage and Chinese design. I really enjoy the chinoiserie and Indochina look that I see in movies. The movie The Lover, adapted from a Marguerite Duras novel, is my biggest source of inspiration. However, I am still quite young and I like current things and contemporary design so I also like to use modern items, " says Baptiste.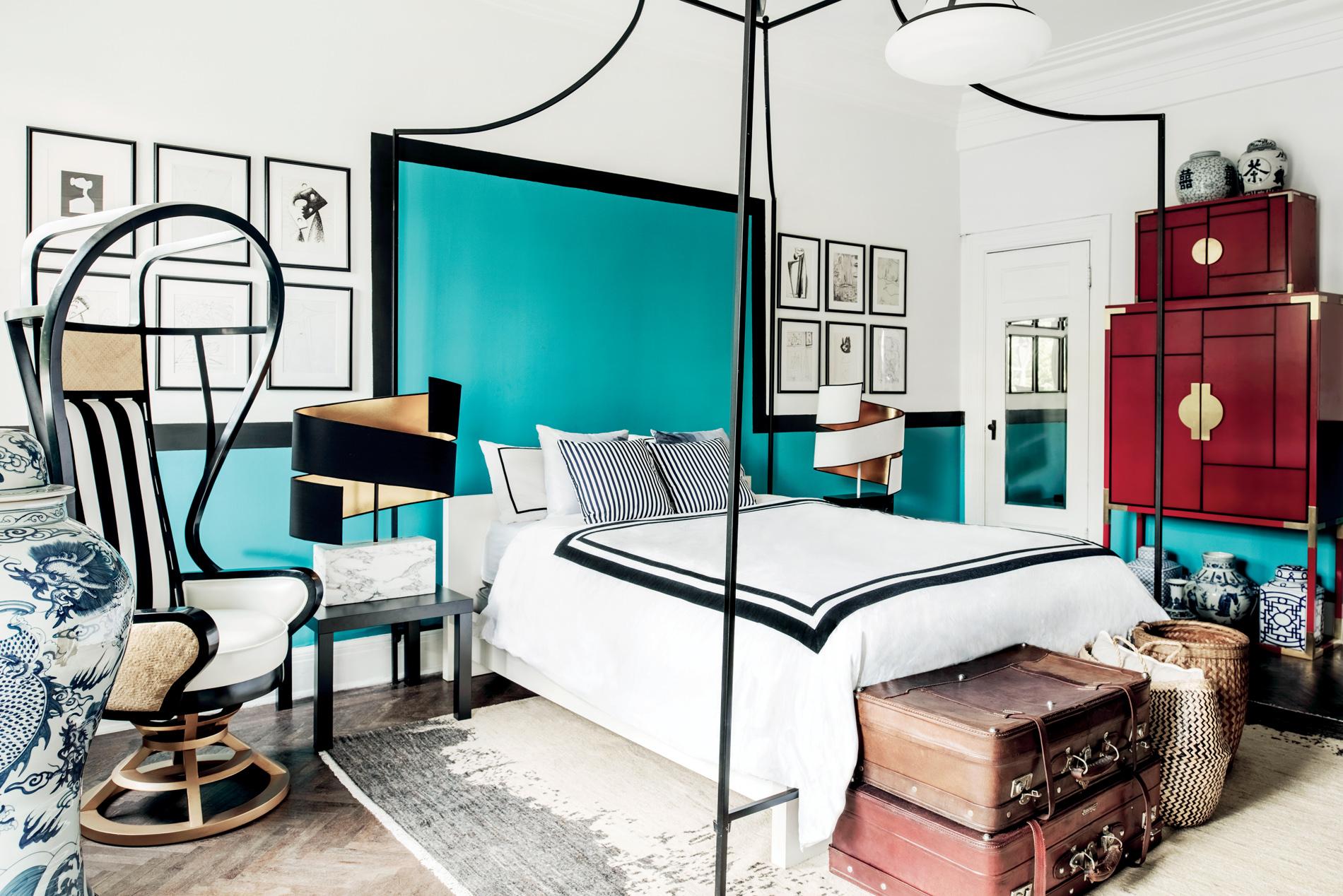 How does this designer approach designing his own home compared to those of his clients? "When you design for yourself, it is a free process. I don't plan the design when it is for my own apartment; it kind of just happens step by step with objects I purchase over the years and depends on my mood. My apartment is my playground and I use it to try different ideas before I use them on my client's homes," reflects Baptiste. "It built over the years."
Photography: MZ Studio
See also: Visionary Industrial Designer Ross Lovegrove on Pushing Boundaries