Viola Simoncioni calls herself a pack rat: she doesn't throw anything away – instead, she recycles it all in different ways and in different places. She loves kimonos and antiques markets, which she visits all around the world, thanks to her passion for travel. This is a world Viola has recreated inside an apartment in the Sant'Ambrogio district, in the heart of Milan.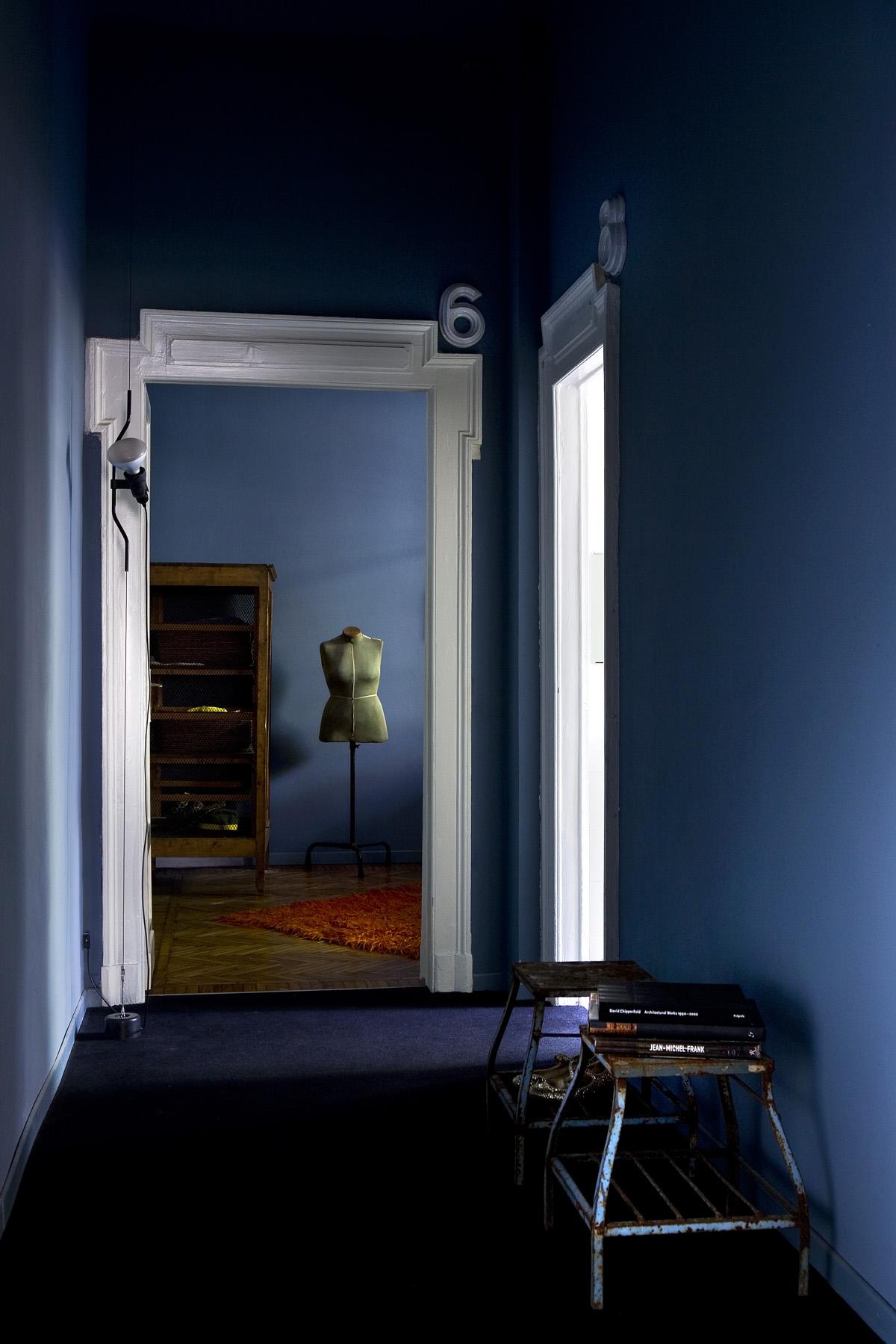 What makes these spaces so distinctive is Viola's unusual use of colour – perhaps her courage with colour can be attributed to the fact that she works as a design consultant for a high-profile fashion brand. In the living room and kitchen, pure white walls set the scene – "total white for the receptive spaces," says Viola. But in the entrance area and the corridor, she applied an intense blue-grey to the walls, and black carpeting on the floor. "These are dark areas: the blind corridor gave me the chance to work and come up with a real enveloping burrow," she says. "The dark shades are intimate. The black carpeting creates a cocoon effect – soft and cosy."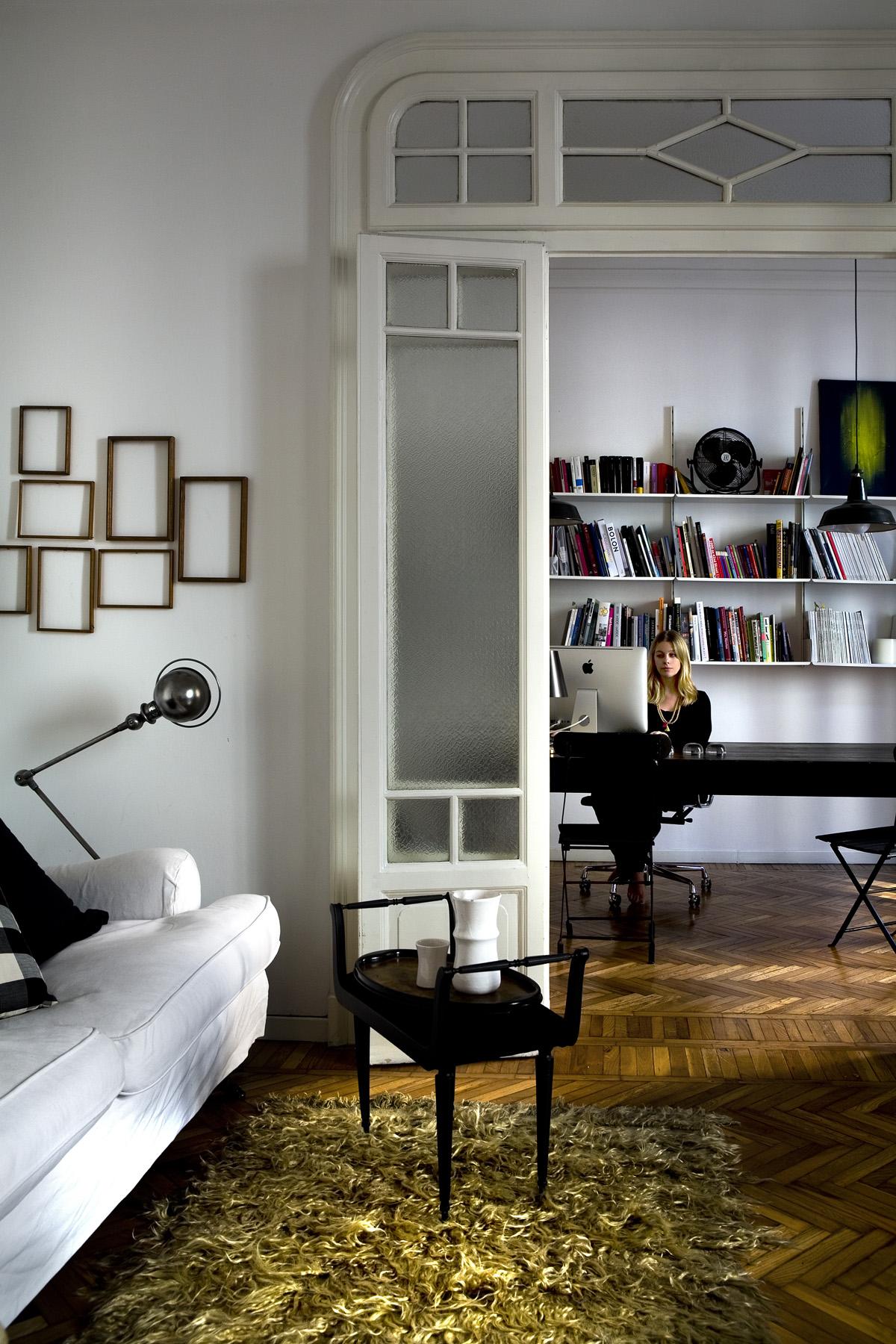 In the reception area, there are just a few pieces of furniture – these create a minimalist atmosphere, yet one that is still warm. A console table produced by the Belgian manufacturing company Flamant brightens and contrasts with the dark tones of the walls and floors. Resting on and around it are objects that have their own history. There are the metal suitcases Viola found in a Tanzanian market, and there's the sculpture of a hand – created by an American artist and bought in Milan. The lamps on either side of the console bring vivid berry tones into the mix, with one in a shade of raspberry and the other in a deep blueberry. These items were produced by VieVi, a brand that unites the creativity of Viola and Viviana Fedeli, an art director and image consultant.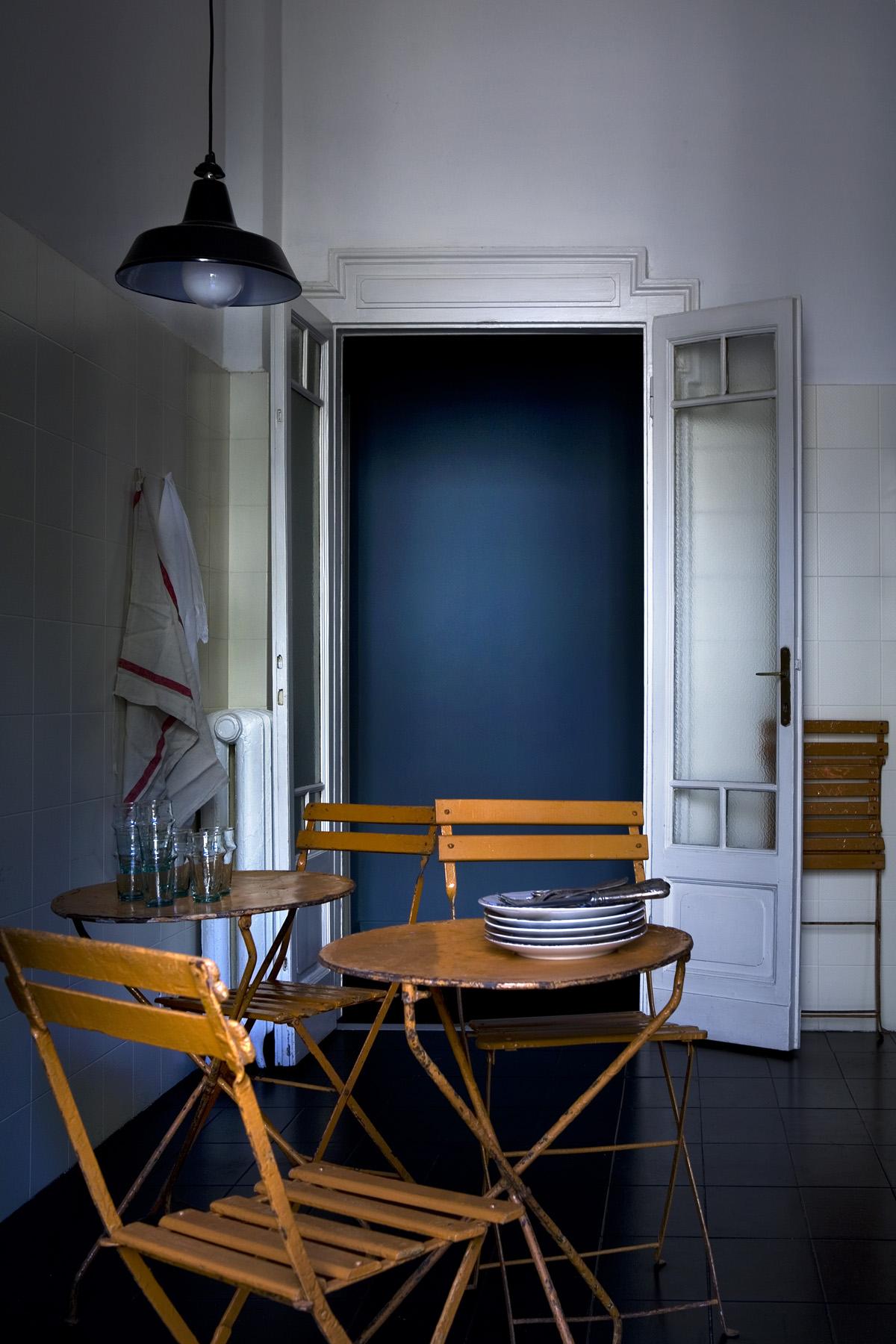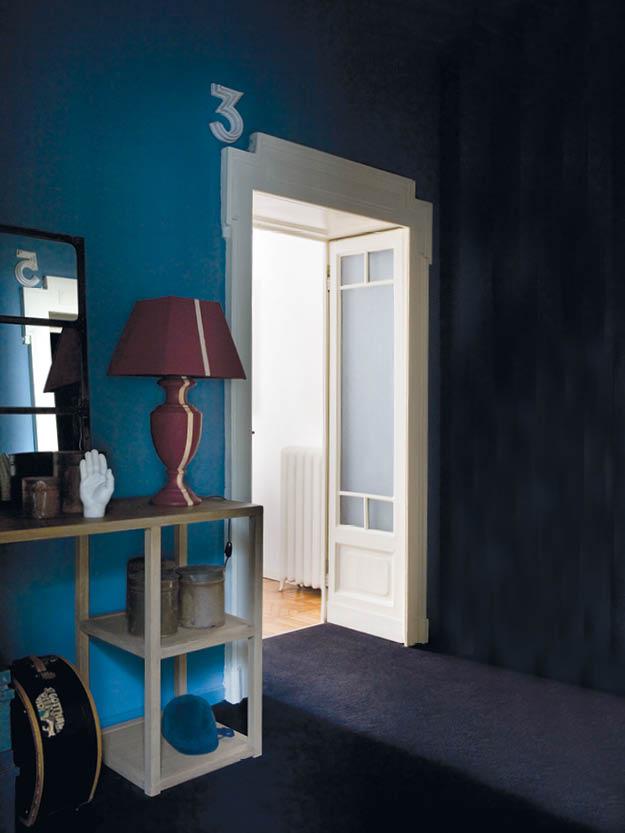 "Taking the past as an example, the idea behind the VieVi brand is to reinterpret objects from the past in a modern way. We pay a lot of attention to the materials we choose. The lamps resemble devotional bells, which have a bronze base, brass elements and coloured blown glass," explains Viola.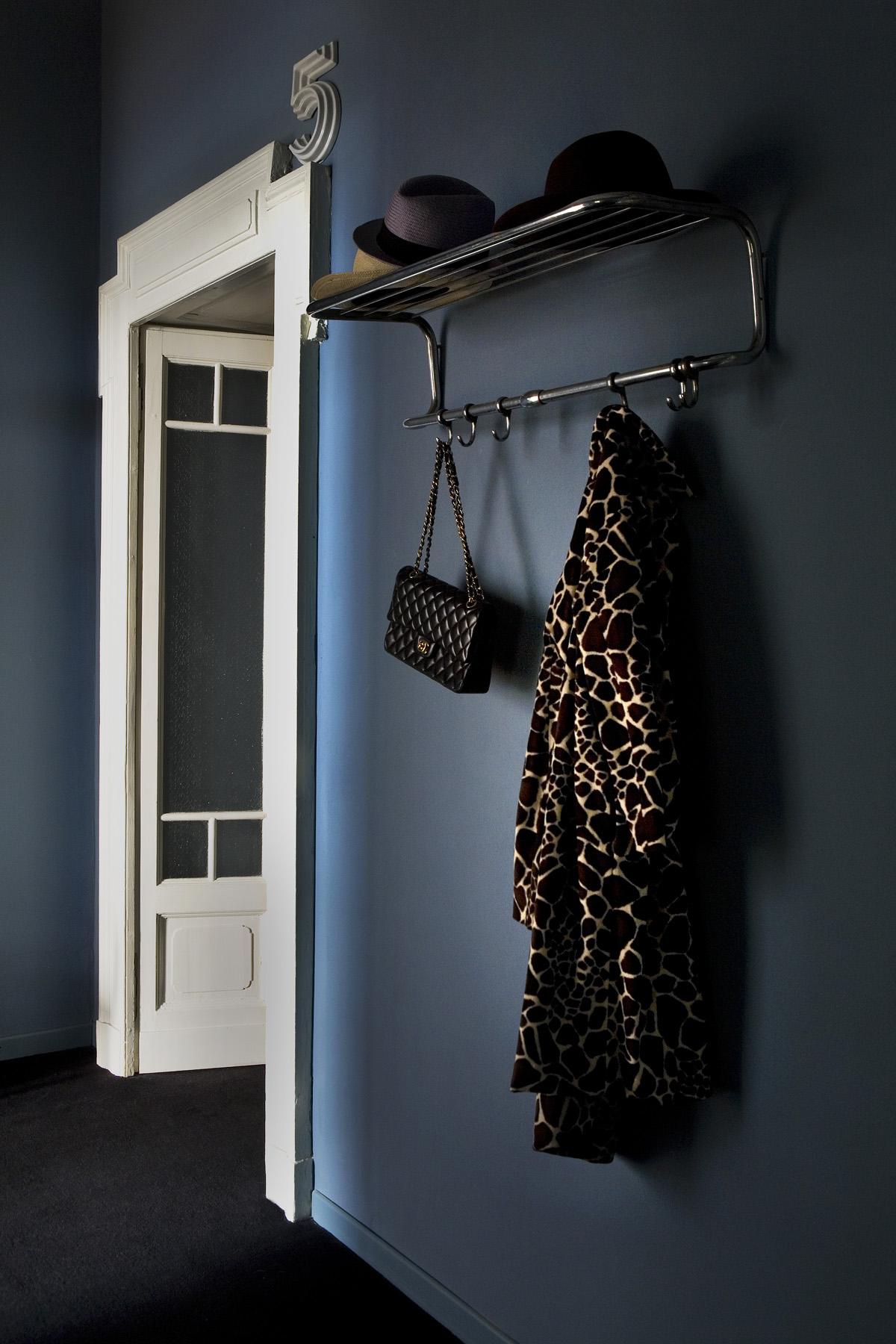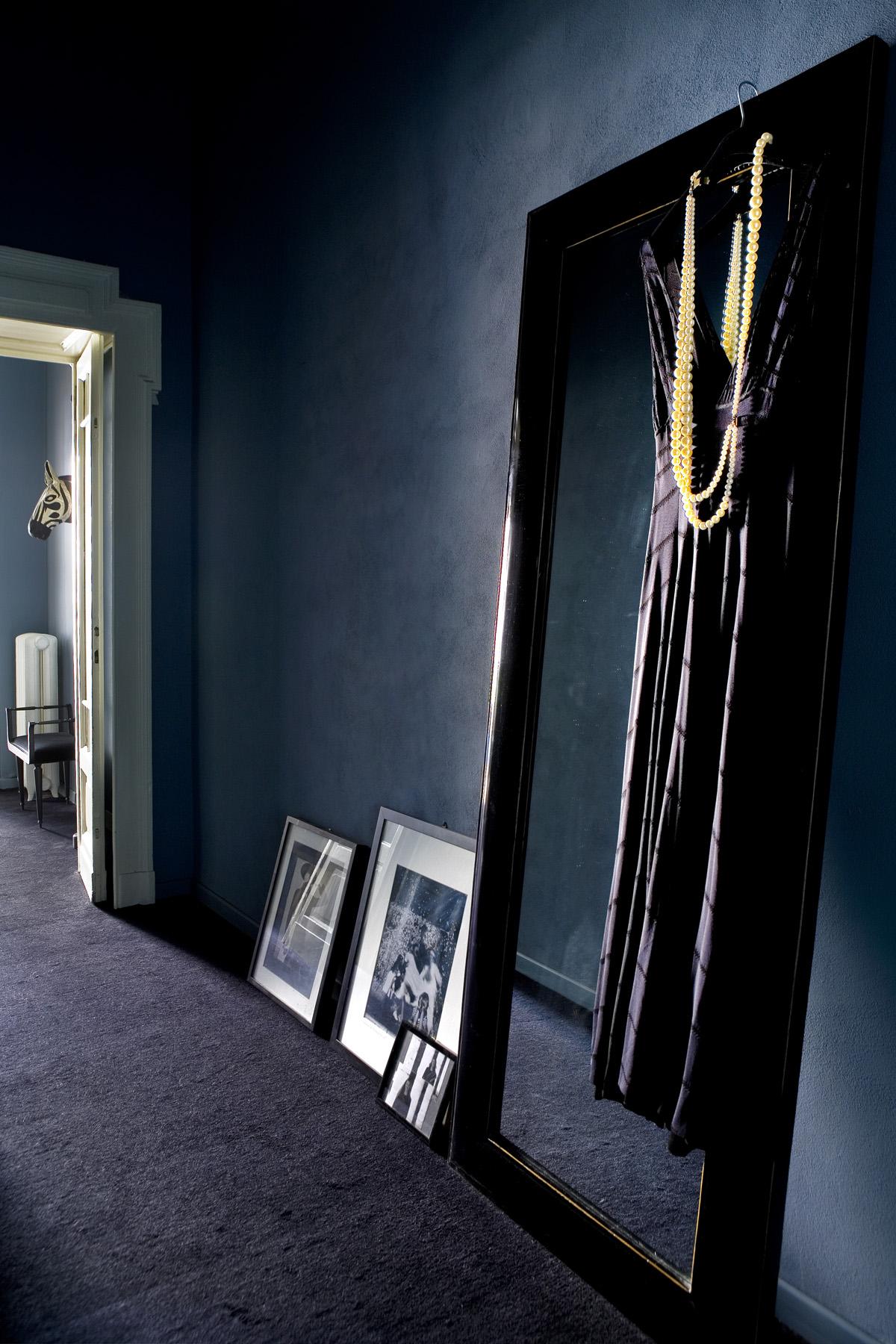 Other pieces add visual interest and humour to the space, such as the papier-mâché zebra head that appears to emerge from one of the corridor walls. It seems to guard the small benches beneath it – benches that the designer breathed new life into by painting them black and covering them with velvet. Further along the corridor are two industrial stools purchased from Raw, a home and lifestyle boutique in central Milan. These stools hail from the 1930s – they were used to support elephants while they performed in circus shows. Now, they carry stacks of books, curios found in antique markets, gifts from friends or design pieces – Viola has blended all these together to create a truly unique space.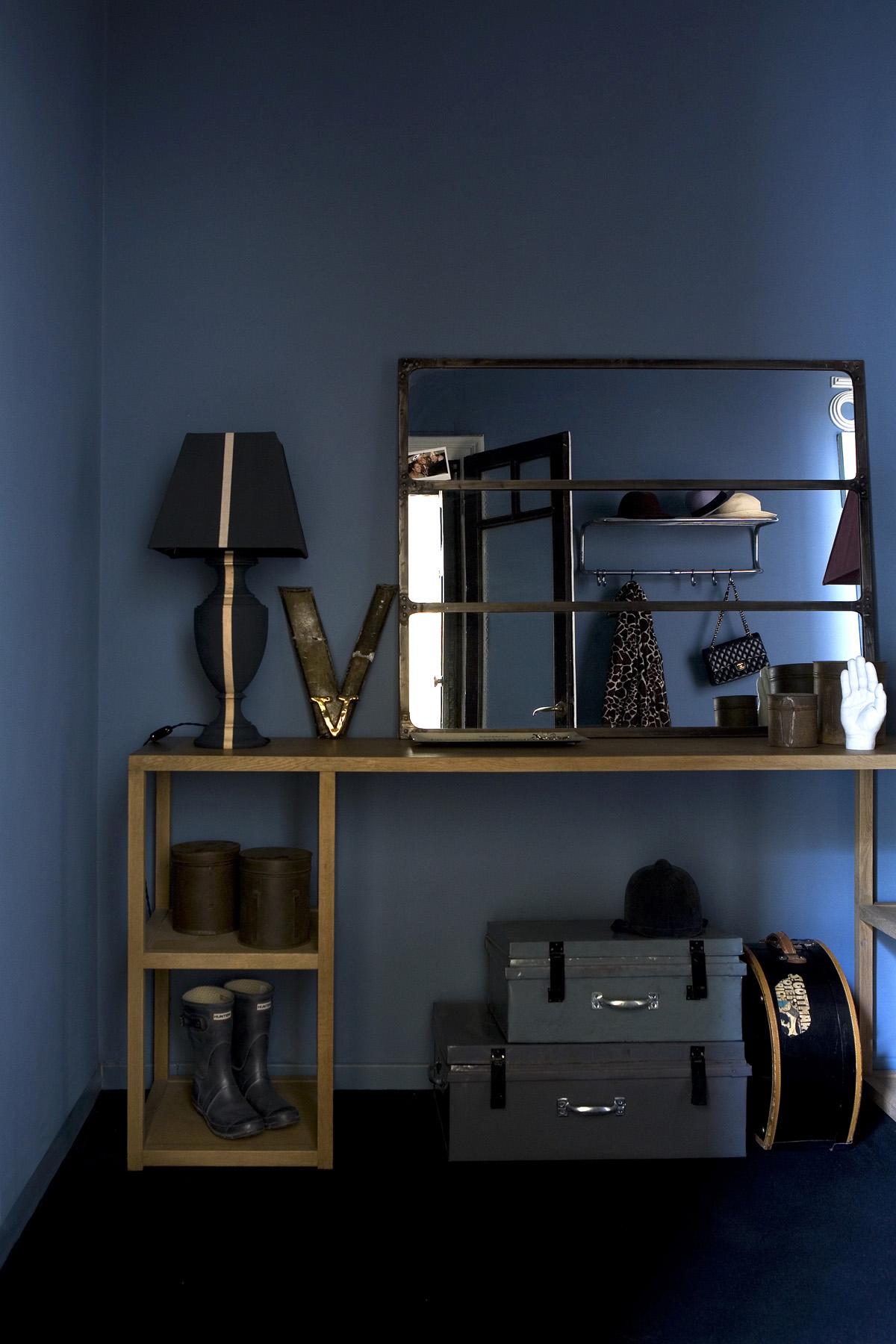 Another quirky detail is the vintage numerals that dot the house. "I came back to Milan after a long period in London, and for the last few years I was mostly dealing with a hotel," says Viola. "When I moved into this house, the close succession of doors reminded me of that [hotel] atmosphere, so I thought it would have been fun to tag them with 1940s ceramic numbers," she adds.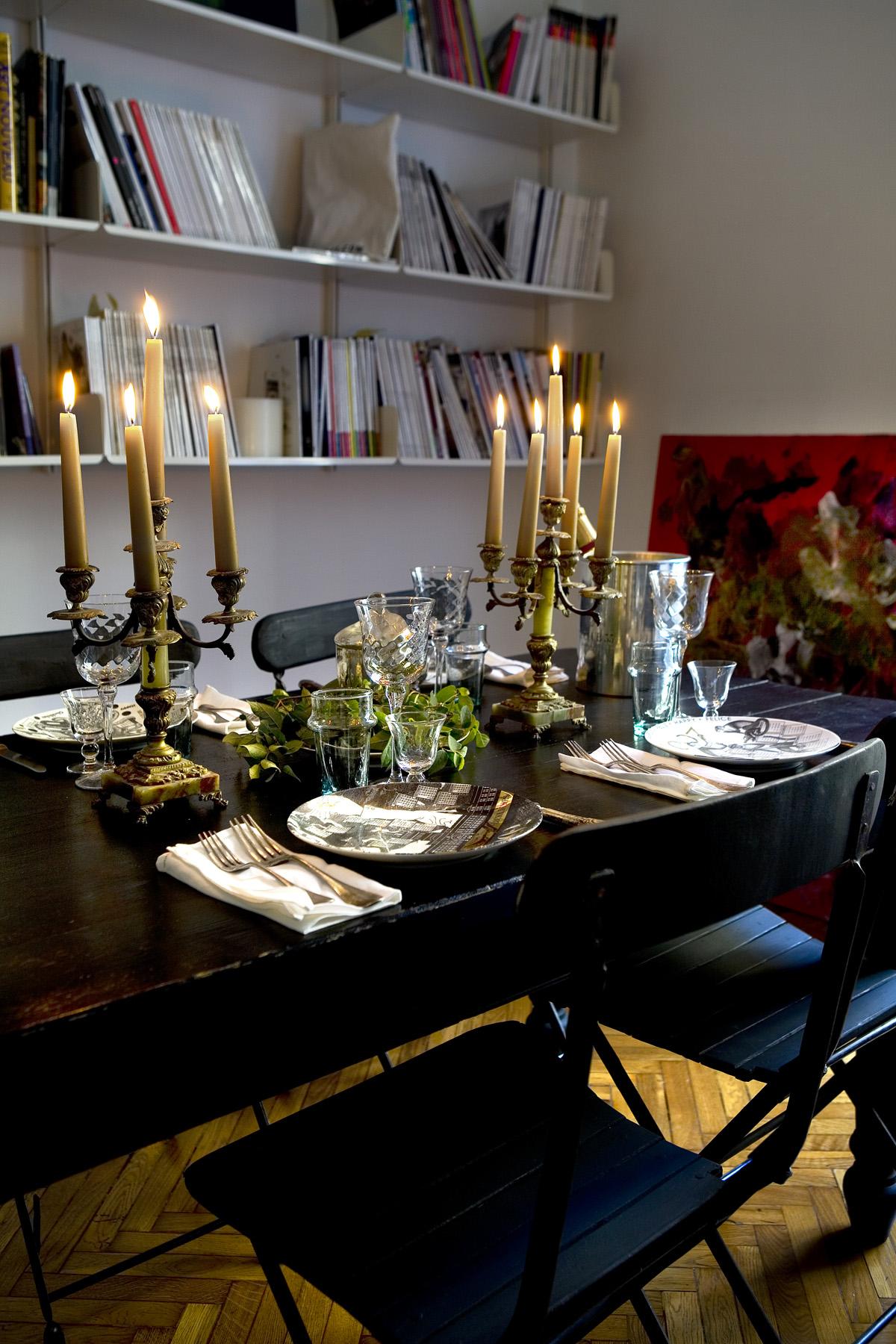 Like the corridor and entrance area, the bedroom is decked out in dark, intimate tones. Here, things are whittled down to the contemporary and the essentials, with just a four-poster bed in white, a Tulip side table and a Turkish rug in sienna tones dominating the space.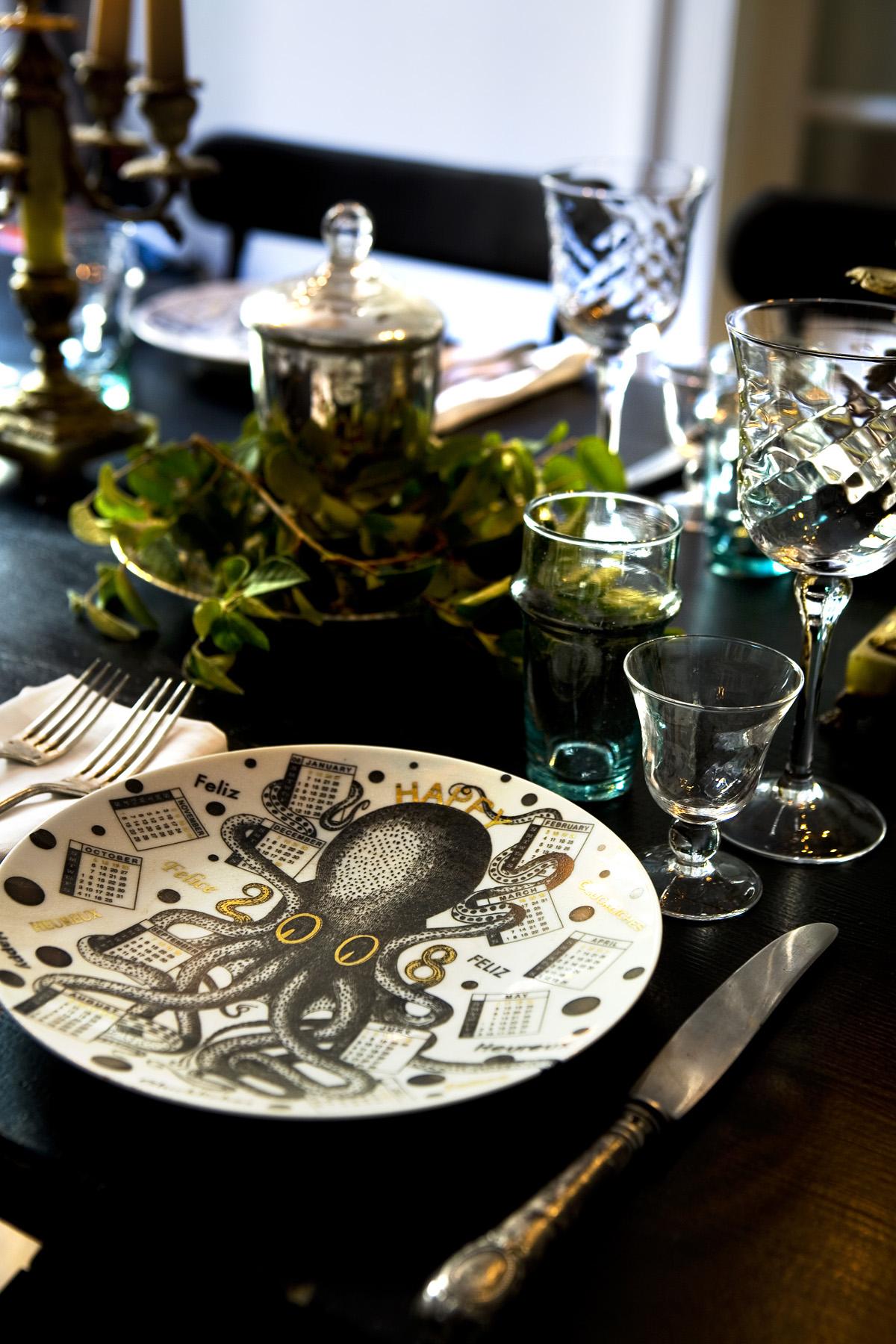 "I'll use anything that I feel has a memory, a story of its own," says Viola. "For instance, the hand-embroidered bedcover, which was given to me by my grandma, who had it from her mother."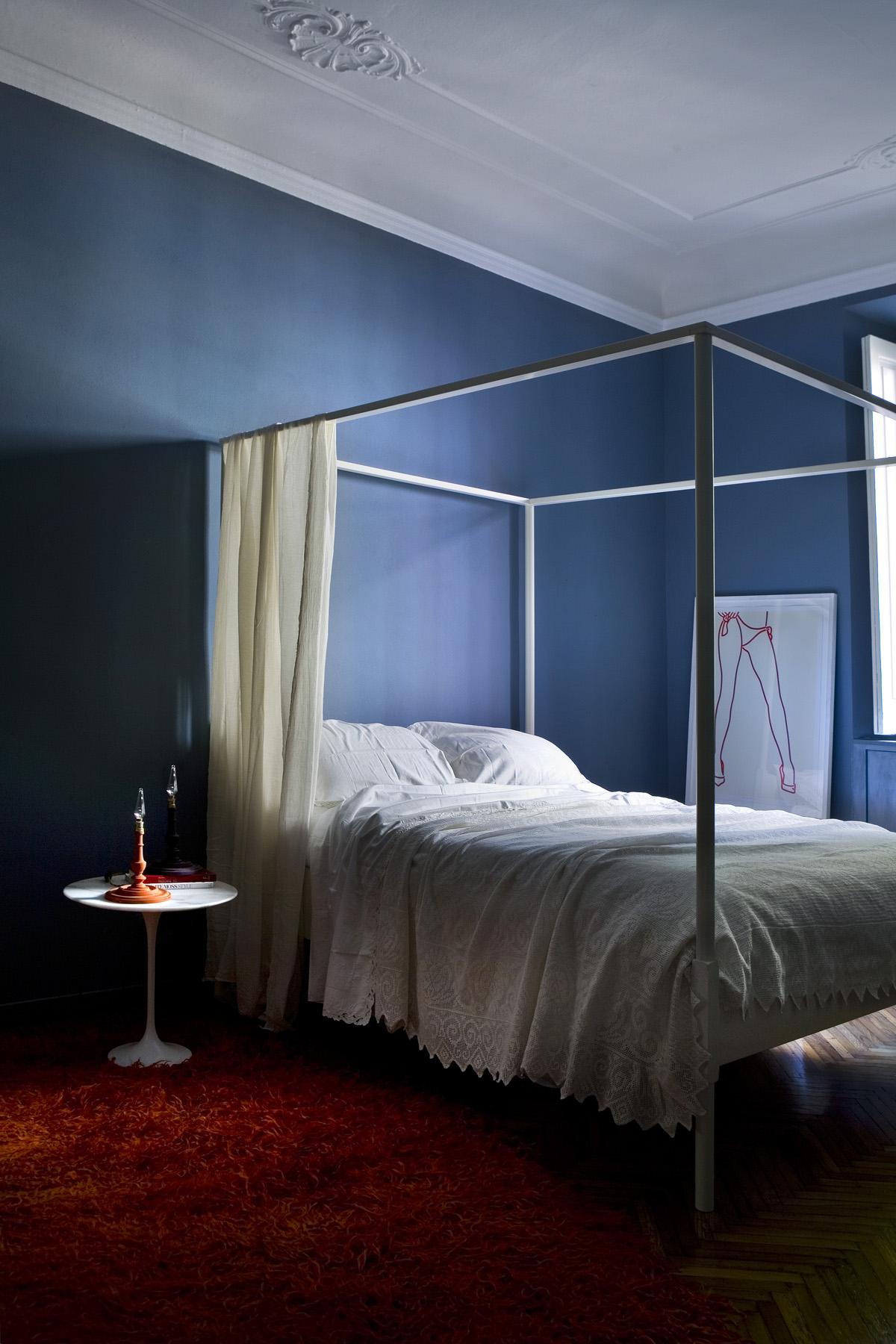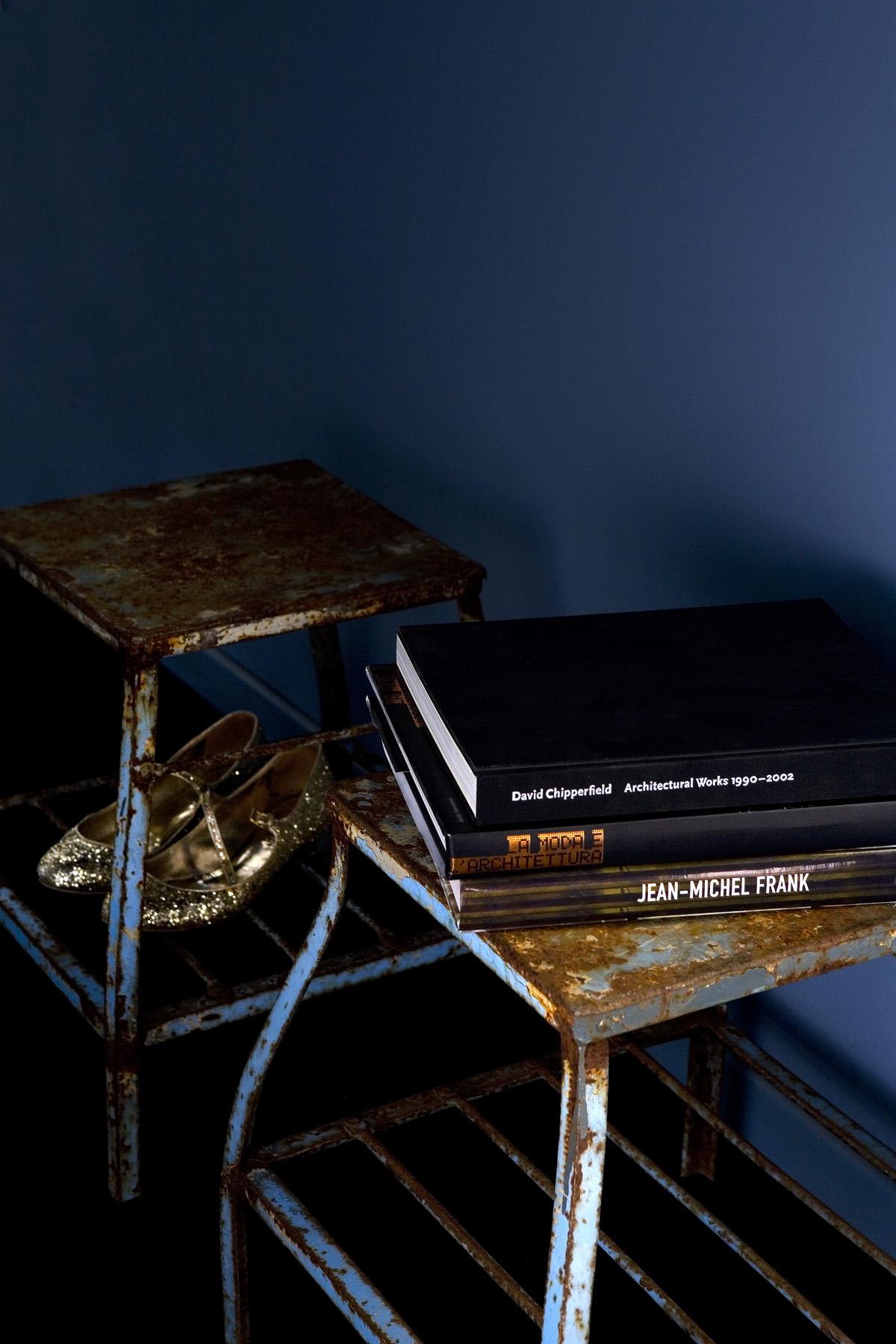 And this is what makes Viola's home so unique: she has expertly blended new with old, and market finds with modern design. This is a space in which memories already made meet and merge with memories still to come.
Photography: Alessandra Ianniello/Living Inside
See also: Mediterranean Marvel: A Design Lover's Guide to Sicily