It's March, and that means Art Month — a visual extravaganza of art, performances, large-scale installations, pop-ups, tours, talks and live music, as well as the best excuse to sample Hong Kong's hottest eateries. Are you ready?
Art Basel takes centre stage with Art Central and the Asian Contemporary Art Show, but you shouldn't miss the satellite events: Take the time to explore bits of the city you might not be familiar with, discover emerging artists and get inspired by the dizzying array of works on show.
Here, we list the fairs, exhibits, and installations we can't wait to visit this month.
Art Basel: Friday, March 29 to Sunday, March 31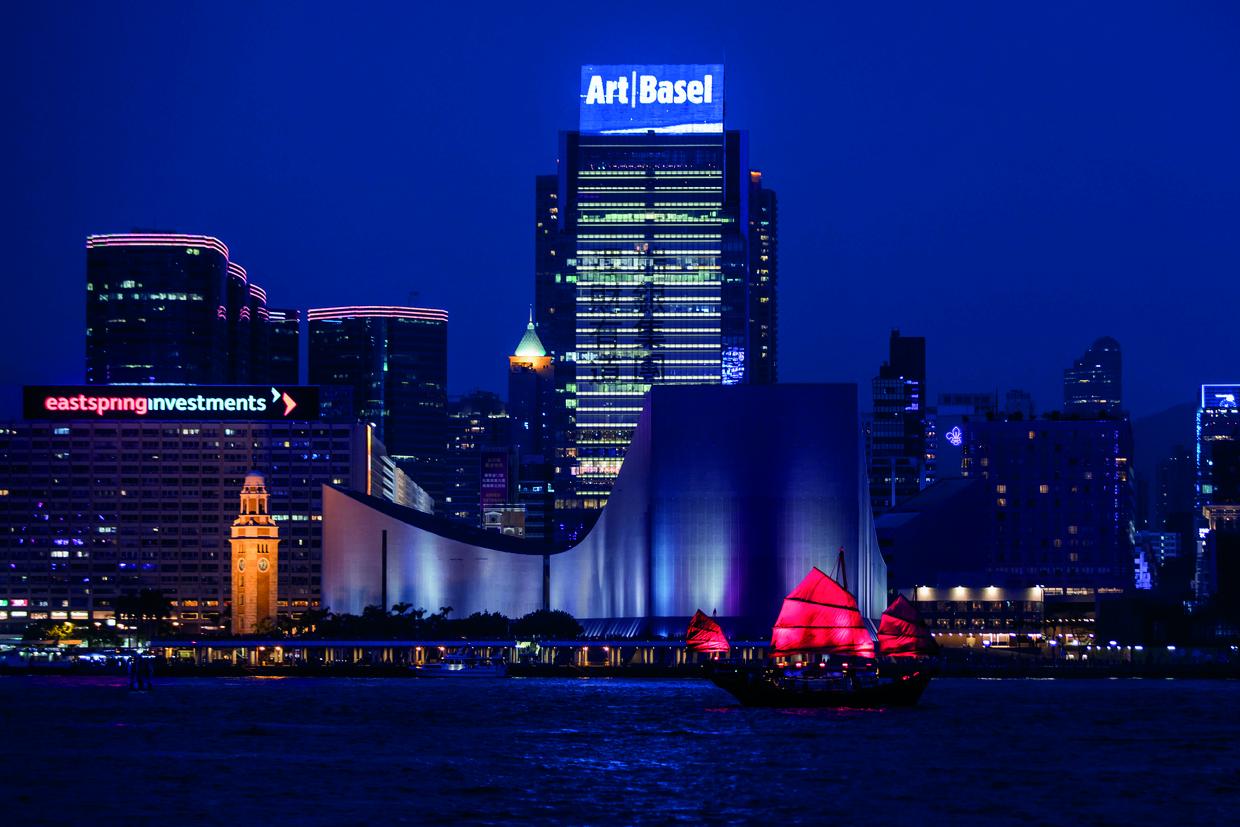 Photograph courtesy of Art Basel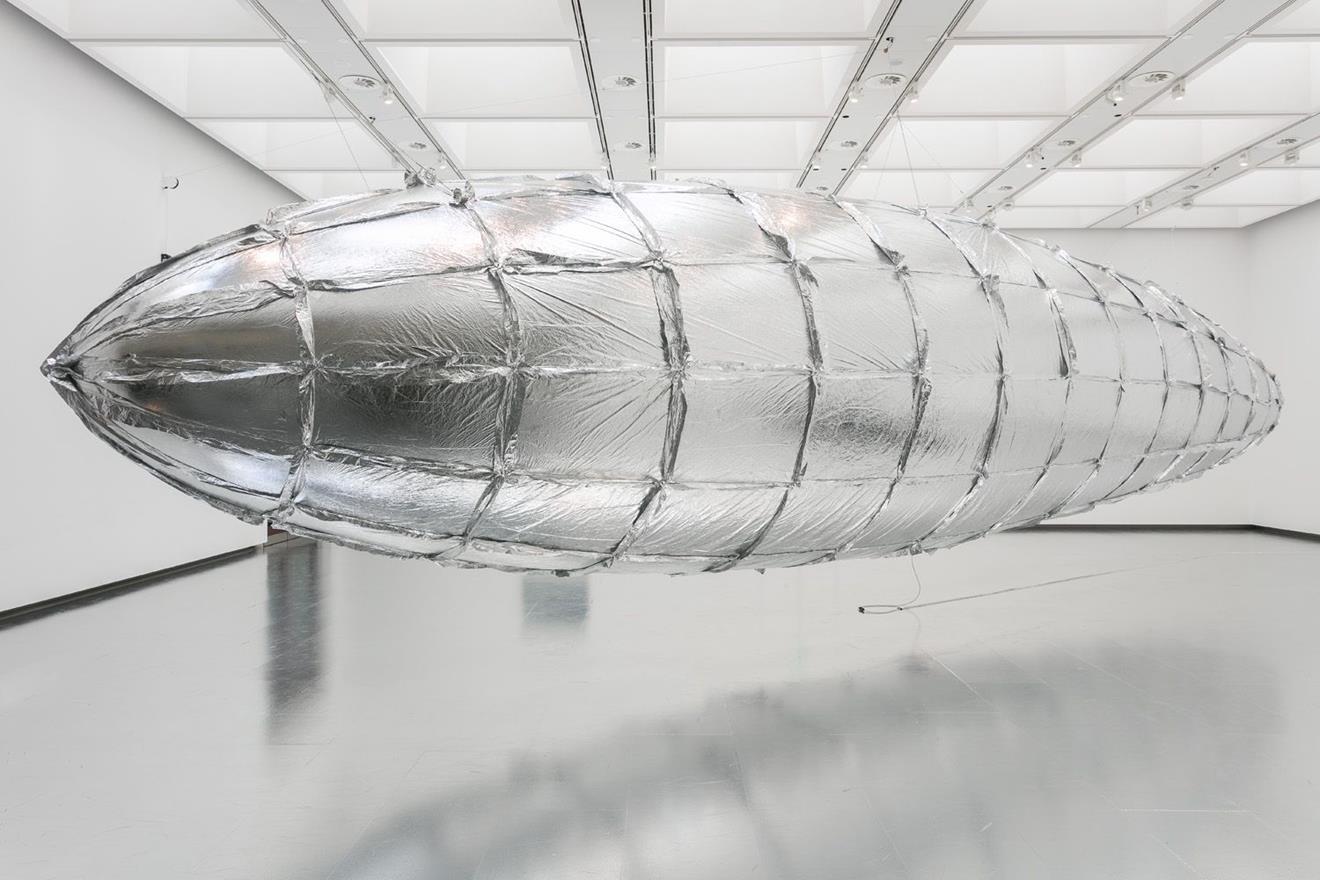 Willing To Be Vulnerable – Metalized Balloon, 2015-2016, by Lee Bul, at Lehmann Maupin
Art Basel presents a number of much-anticipated exhibitions, such as South Korean artist Lee Bul's Willing To Be Vulnerable – Metalized Balloon, 2015-2016, a huge, Zeppelin-like installation at Lehmann Maupin. These futuristic airships were a symbol of progress and modernity in the early part of the 20th century. Keep an eye out for Sullivan and Strumpf's showcase of Tony Albert, who tells the stories of the aboriginal and Torres Strait Islander peoples; Galerie Greta Meert's show of American conceptual artist John Baldessari, whose work features found photography and appropriated images, and many, many more.
Art Central: Tuesday, March 26 to Sunday, March 31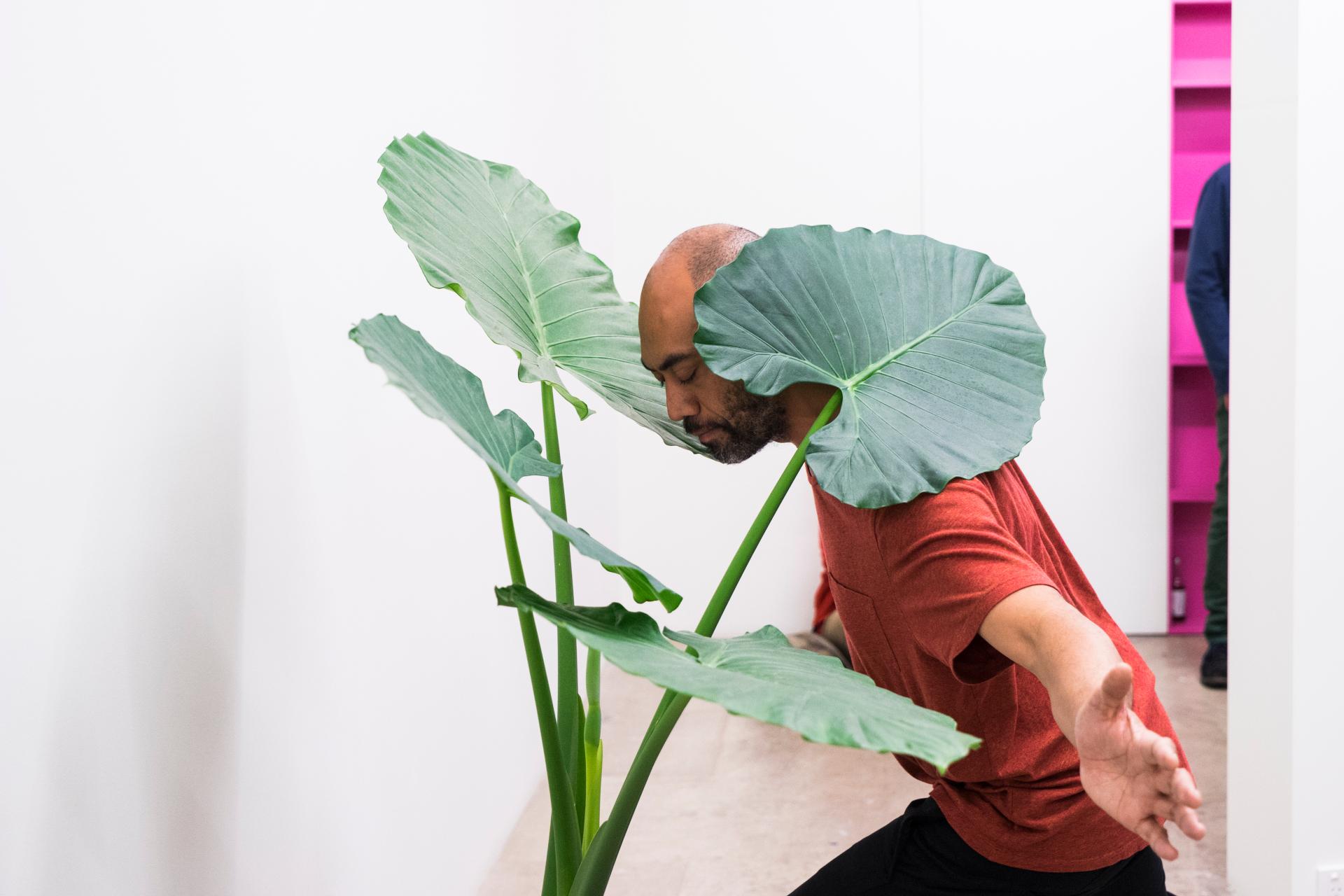 Artist Brian Fuata in action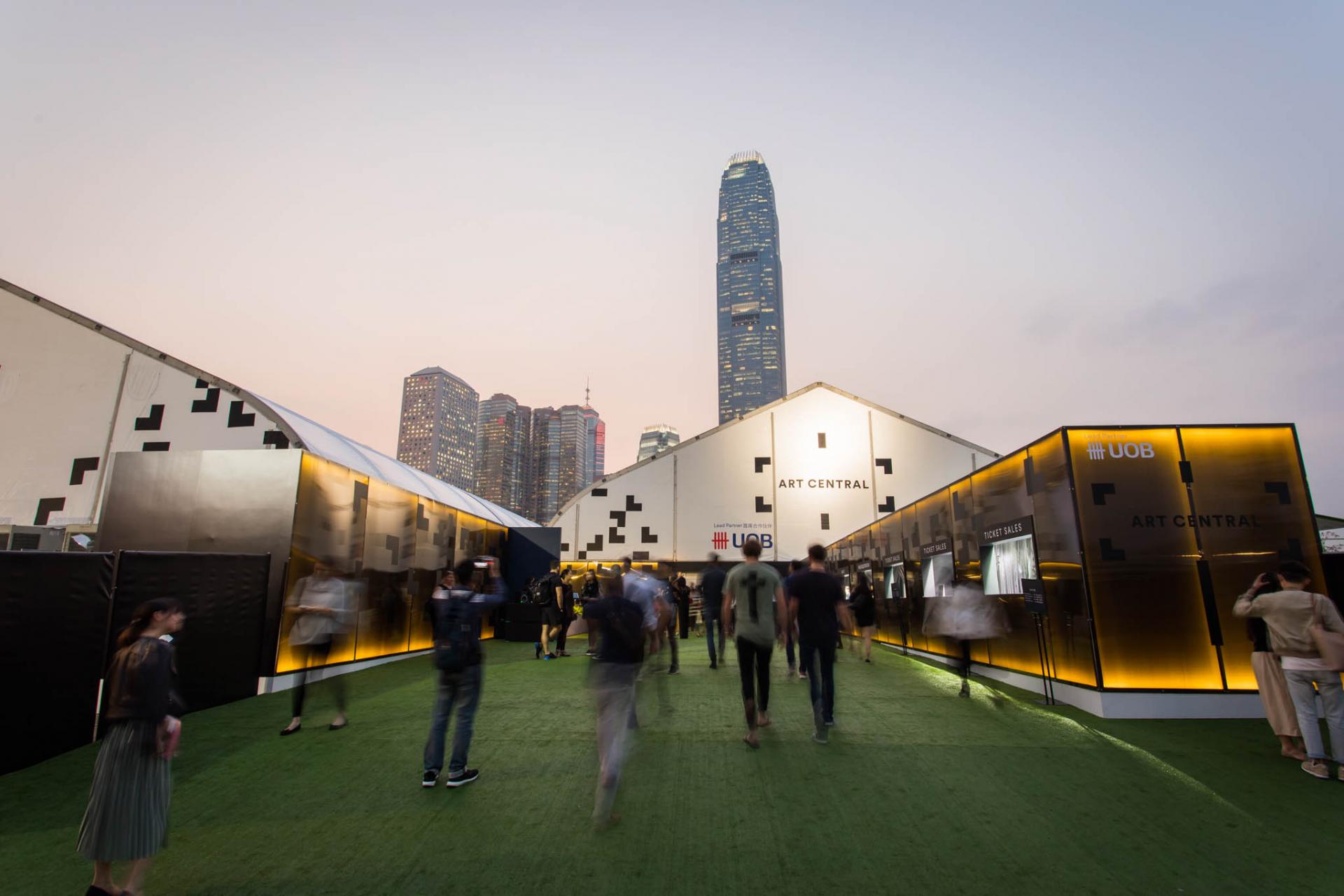 Art Central returns with 100 leading international galleries, of which 75 per cent are Asia Pacific-based. Thirty new galleries show alongside performances, large-scale installations, tours, talks and live music.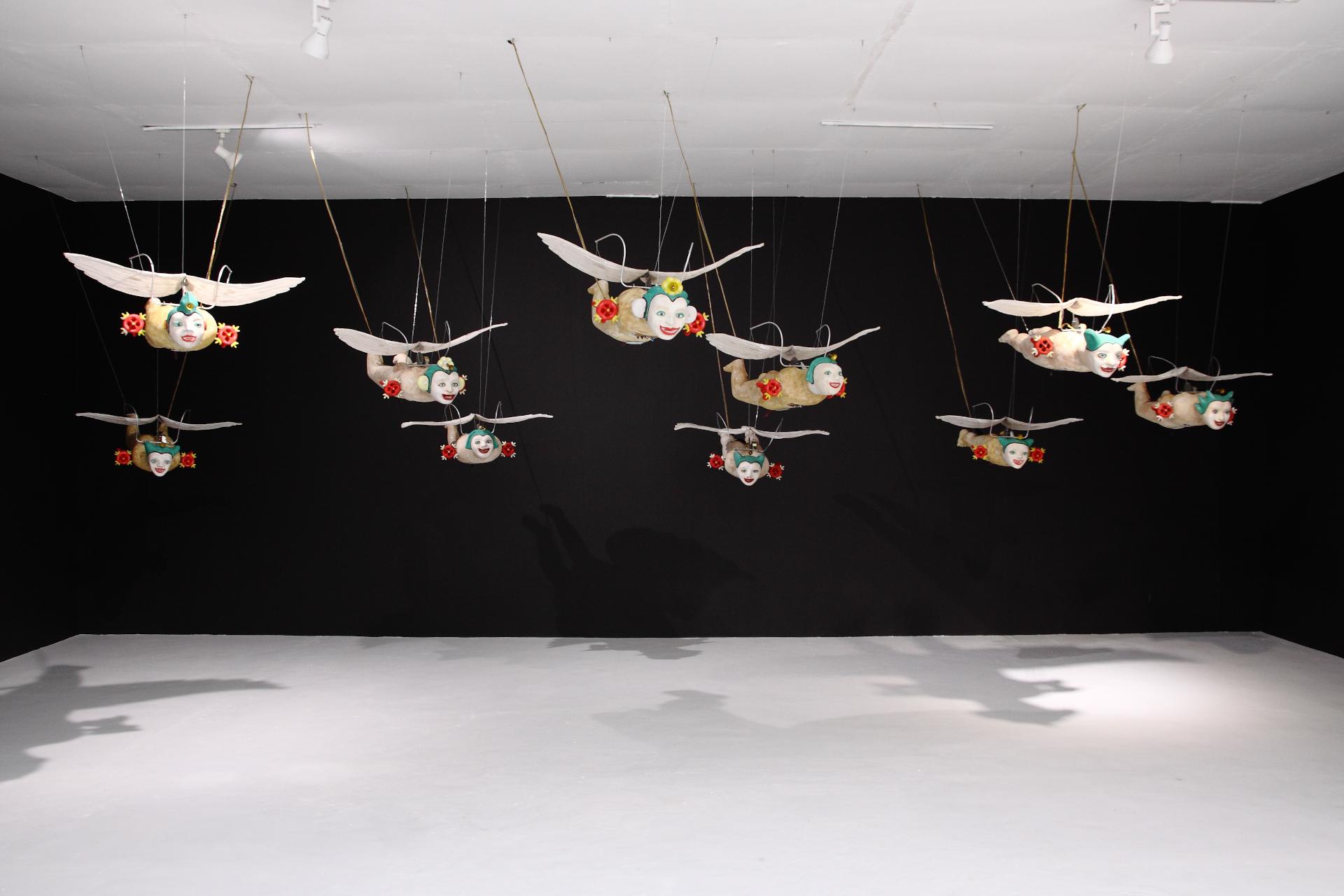 Smiling Angels from the Sky, by Henri Dono
Highlights include Heri Dono's Smiling Angels from the Sky, 2018, on show at the Columns Gallery; Lê Giang's Phản Niệm, 2018, at Vin Gallery; and the colourful works of Manola Valdes at Opera Gallery. Sydney-based Samoan writer, actor, artist and performer Brian Fuata has been commissioned to present his signature Ghost" performance, a live series that considers the images of ghosts through a durational performance from booth to booth, providing visual stimuli for his evolving poetry.
Asia Contemporary Art Show: Friday, March 29 to Monday, April 1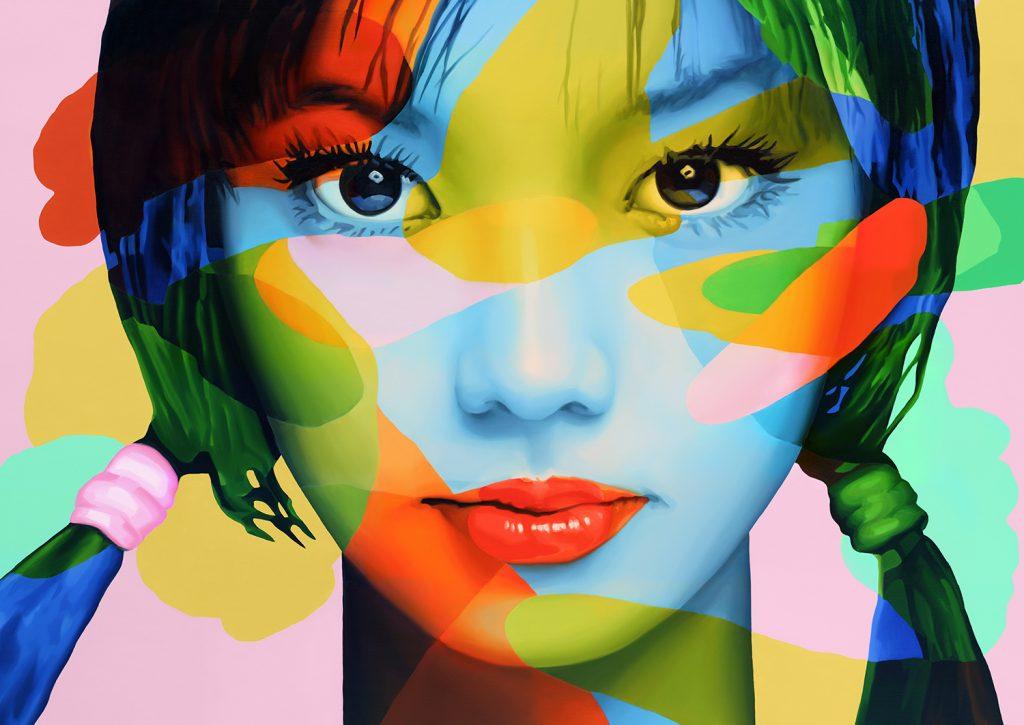 The Face. Mamiko, by Gala Sascha
The 14th edition of the Asian Contemporary Art Show at the Conrad Hong Kong brings back its Artist Dialogues series of artist presentations, and Intersections, where artists and galleries re-envision techniques and subject matter from the past to reflect the present, combining Western and Chinese artistic genres. You'll find artists such as Gala Sascha, whose oil painting series The Face is inspired by visually oriented apparitions of quasi-fictional faces; Taiwanese Kuo Ya Chieh's Chinese art; and French artist Gerard Clisson's work, among others.
The 47th Hong Kong Arts Festival
Featuring 166 performances of opera, music, theatre and dance in 32 days, the 47th edition of the Hong Kong Arts Festival comes alive with the theme At Every Stage. Festival PLUS will extend the experience with an exciting array of filming, master classes, workshops, meet-the-artist sessions and backstage tours.
M+ Pavilion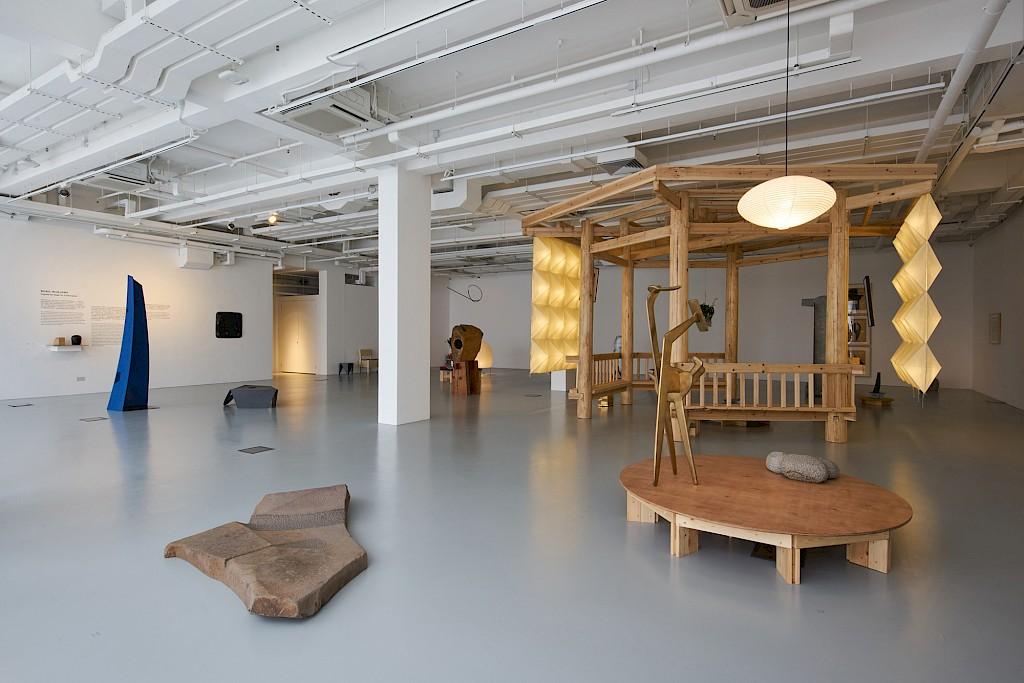 A look at the exhibit Noguchi for Danh Vo: Counterpoint"
On view through April 22, 2019 is Noguchi for Danh Vo: Counterpoint," a unique exhibition between M+ Museum and the Noguchi Museum in New York combining two artists' dialogue and drawings, industrial design and sculptures.
Hong Kong Art Gallery Association
The member-based, non-profit organisation celebrates art month with Art Brunch (March 30), during which galleries open early with special exhibitions on view, allowing interaction between the local and international art communities, and Art Gallery Night (March 25), a chance to immerse in special art exhibitions and events.
Art Statements Gallery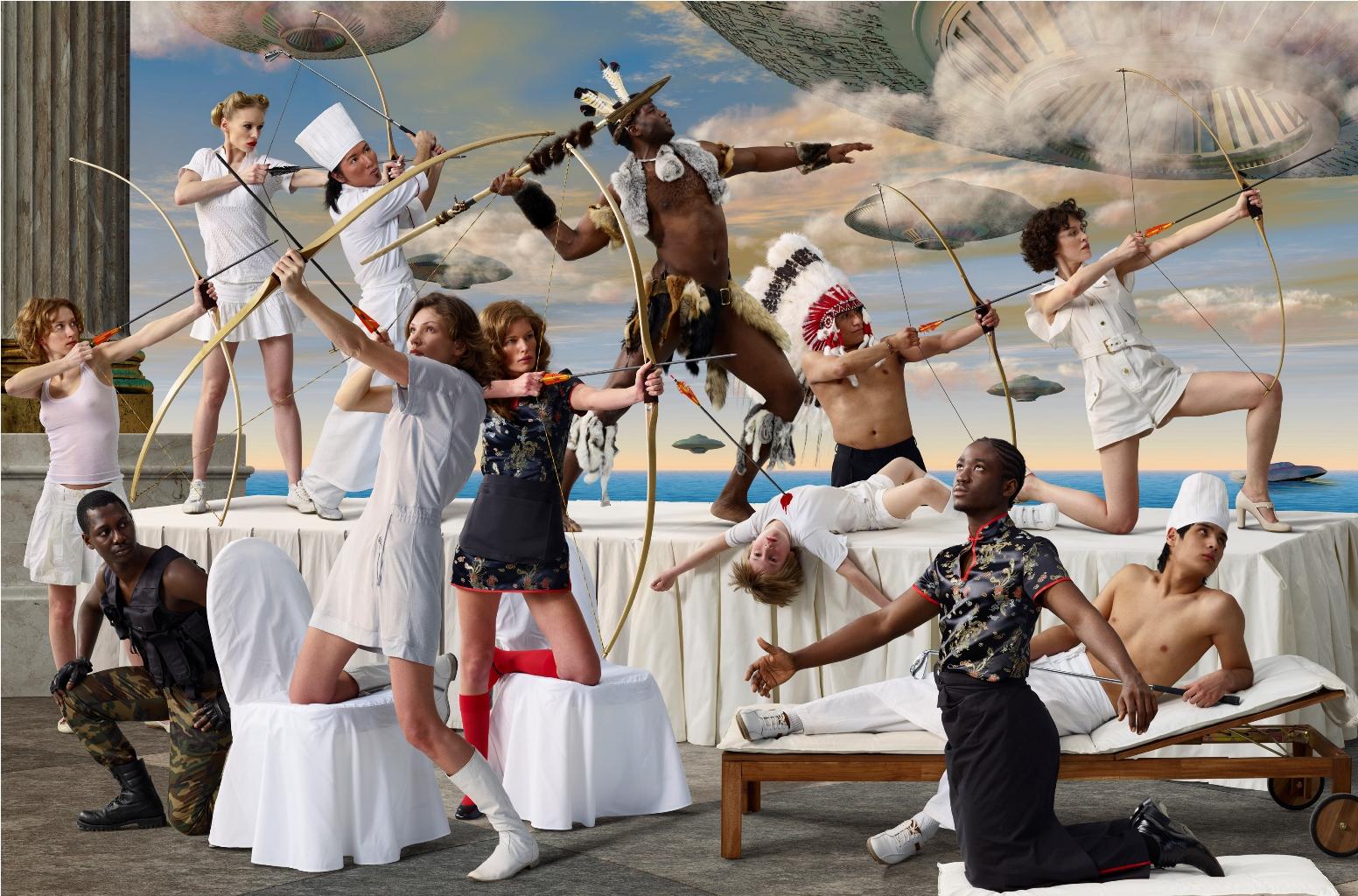 Don't miss Art Statements Gallery's video and photo series, The Feast of Trimalchio," from Russian artists AES+F (pictured above) and their hypnotic masterwork revolving around luxury, gluttony and unbridled pleasure, with a geopolitical and visionary twist.
Intelligence Squared | Cultural Annual Debate: March 28
Four leading art world personalities will discuss timely issues changing contemporary art and its surroundings landscape at this engaging event.
HK Walls Street Art Festival: March 23 to March 31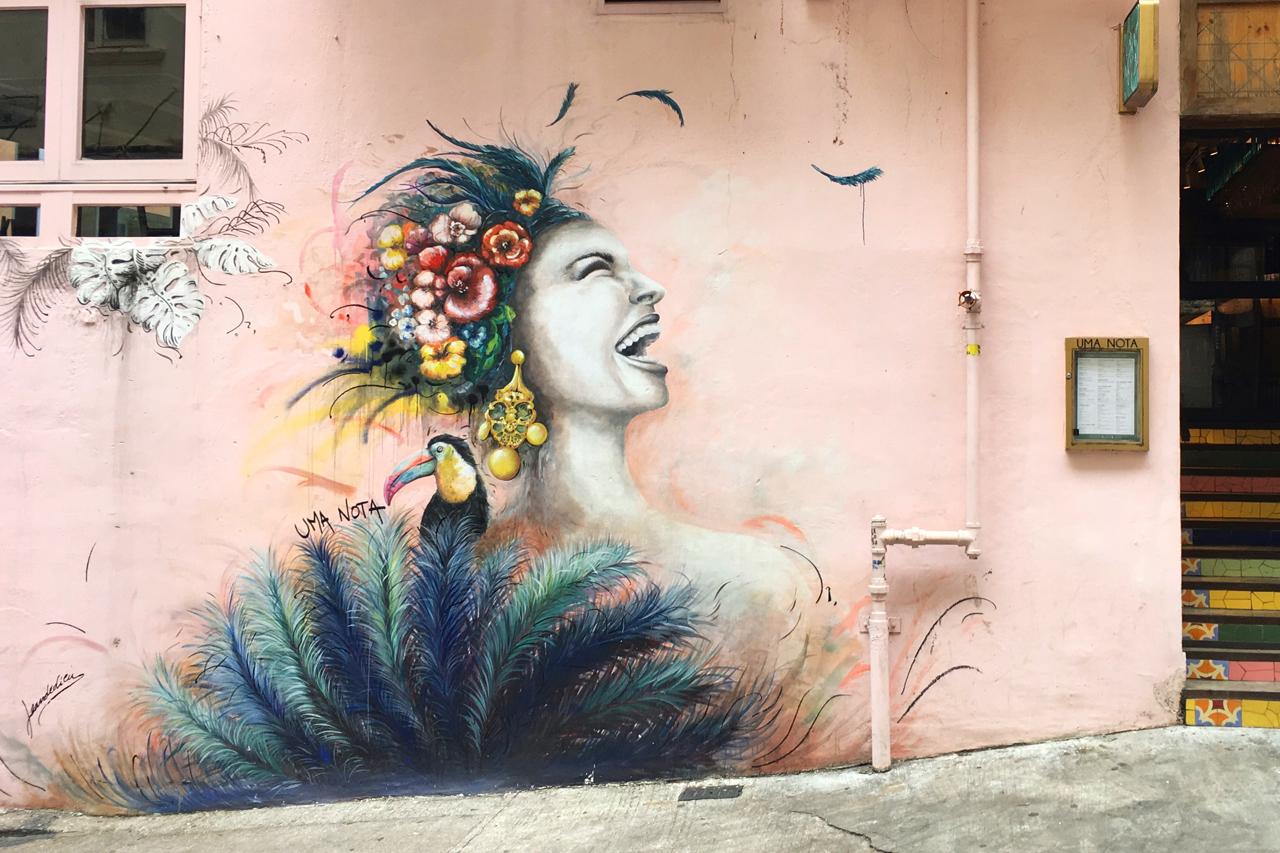 A mural by Elsa Jean de Dieu for Uma Nota restaurant on Peel Street
Get inspired on the streets: The non-profit arts organisation HK Walls creates opportunities for local and international artists to celebrate creativity, originality and freedom of expression by showcasing their talent in Hong Kong through street art. This year's festival further diversifies the neighbourhood's cultural and artistic landscape with high-quality public art on our streets, presented in conjunction with the Design District.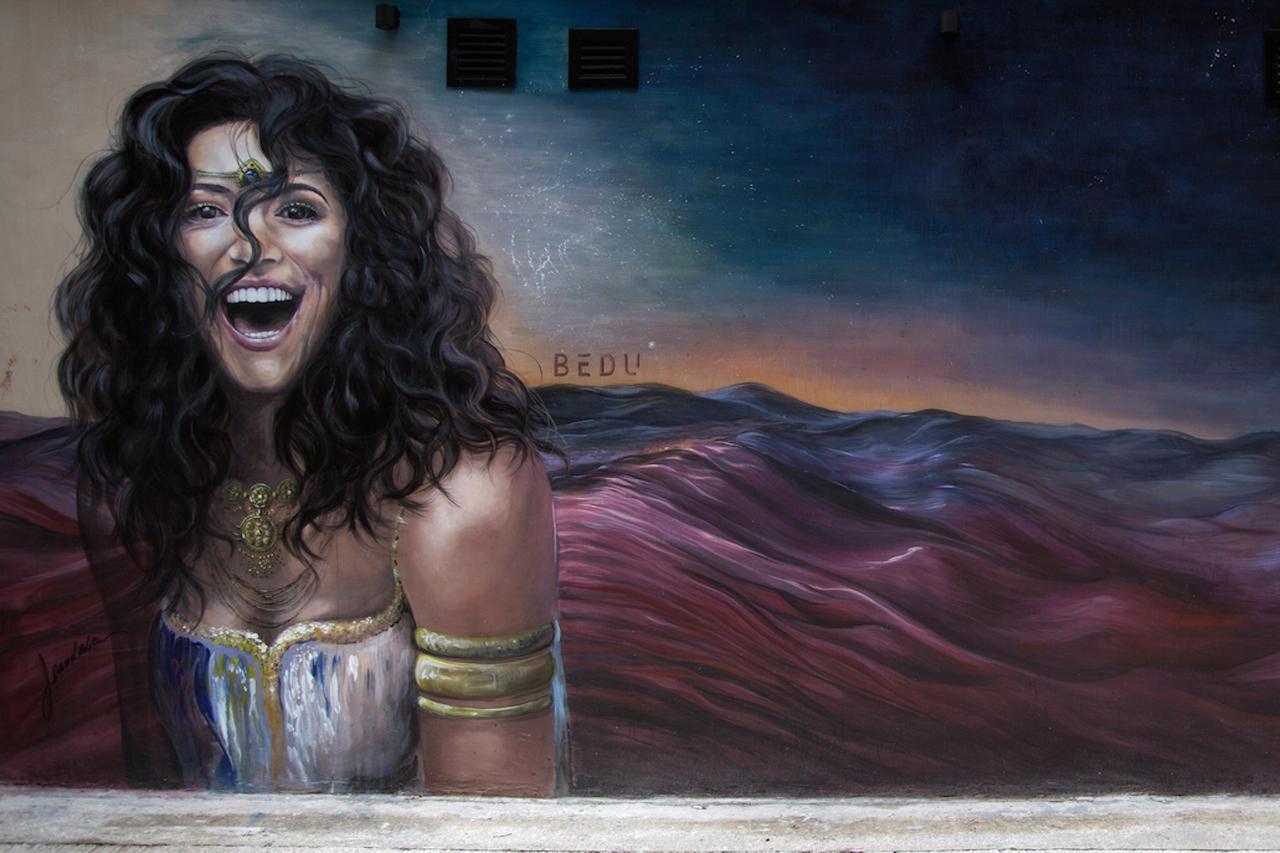 Another mural by Elsa Jean de Dieu, this time for Bedu restaurant on Gough Street
Sheung Wan, Sai Ying Pun are great neighbourhoods to wander as you check out the satellite shows, bars, restaurants and cool coffee shops to sample. Locally based artists including Elsa Jean de Dieu and international artists including Eddie Colla and Tim Marsh are amongst the many artists who have contributed in beautifying Hong Kong's streets.
WOHA Street Art Mural: Through May 2019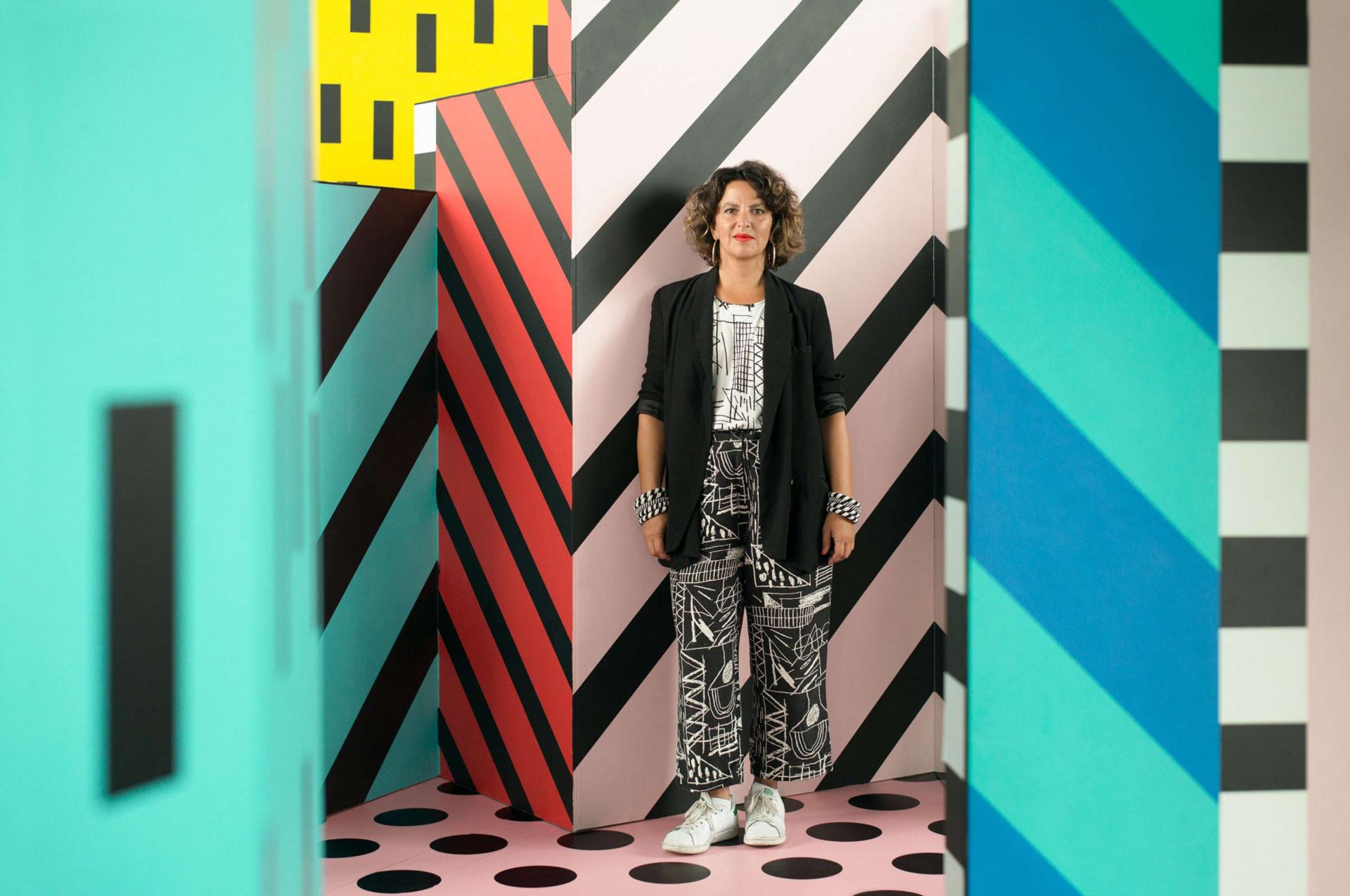 Artist Camille Walala poses against a mural
North Point's community spirit is amplified by internationally renowned artist and designer Camille Walala's bright and bold abstract street art, newly completed for the WORFU shopping centre.
Design District Hong Kong
Visit this curated, open-air Design District gallery in Wan Chai to learn more about the most authentic and unique stories through creative designs and guided tours.
HK Urban Canvas
Through shutter arts, explore the rich, multi-cultural communities of Aberdeen, Ap Lei Chau and Kowloon City with a focus on Hong Kong food cultures through HK Urban Canvas. Throughout March 2019 in Aberdeen, Ap Lei Chau and Kowloon City.
White Cube Gallery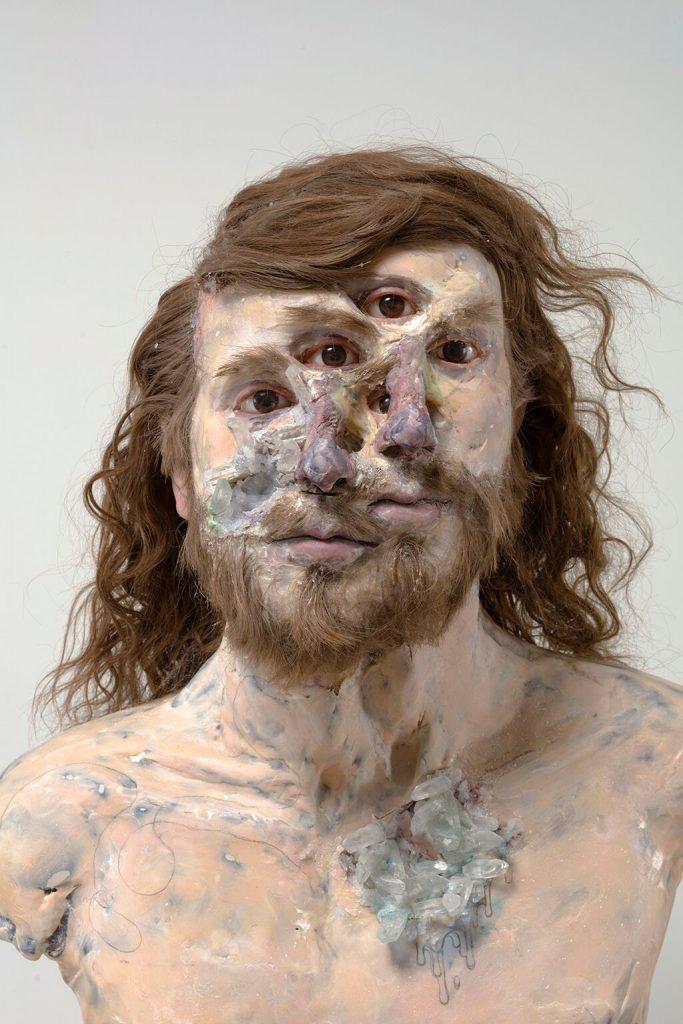 A work by David Altmejd, on show at White Cube
David Altmejd's solo exhibition at White Cube sees his uncannily life-like sculpted heads with skilfully realistic features, and his crude expressions — sometimes with bits of raw matter and fur attached — are at once grotesque, vivid, and startling.
South Island Art District's Art Day
An exciting and varied program of indoor and outdoor exhibitions and performances in and around the groups 16 art spaces.
Other Satellite Shows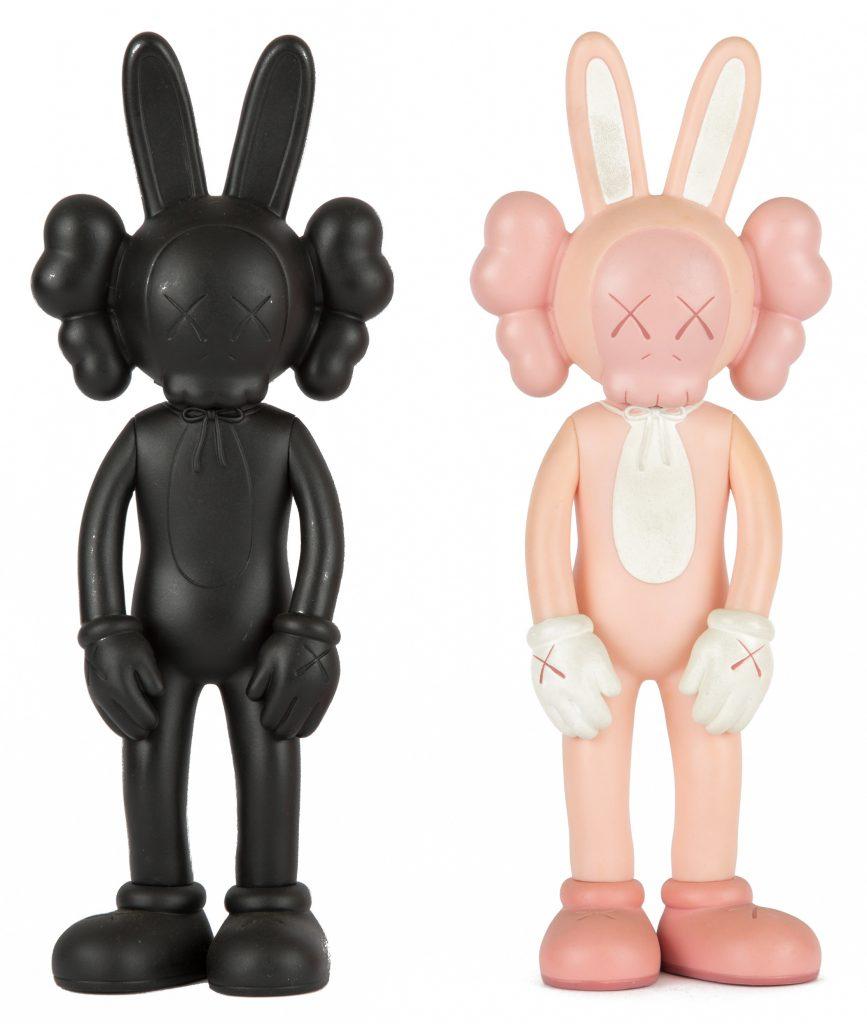 Works by the artist KAWS
Don't miss American artist KAWS' solo show, and meet and greet at HOCA Foundation, and Sandy and Shelby, the internet art darlings from Los Angeles, will be strutting their stuff at Avenue des Arts. Also check out Chinese artist Liu, Bolin master of camouflage, at Over the Influence Gallery.
The post The Best of Art Month 2019 appeared first on Home Journal.