"Quality design can integrate art into life while inspiring users' creativity," says Ivan Ho, founder of C&I Interior Design.
For many of Ho's clients, the presence of art at home plays a pivotal role in elevating their living spaces and wellbeing, as does the inspiring furniture that accompanies it.
"Clients look for home pieces that meld art and practicality."
To that end, French furniture atelier Roche Bobois, Ho cites, never fails to surprise. Founded in 1960, Roche Bobois has been dazzling the design world with trendsetting creations throughout the decades, such as the iconic Mah Jong modular sofa range, which was a trailblazer for the low seating concept that made a splash in the 1970s.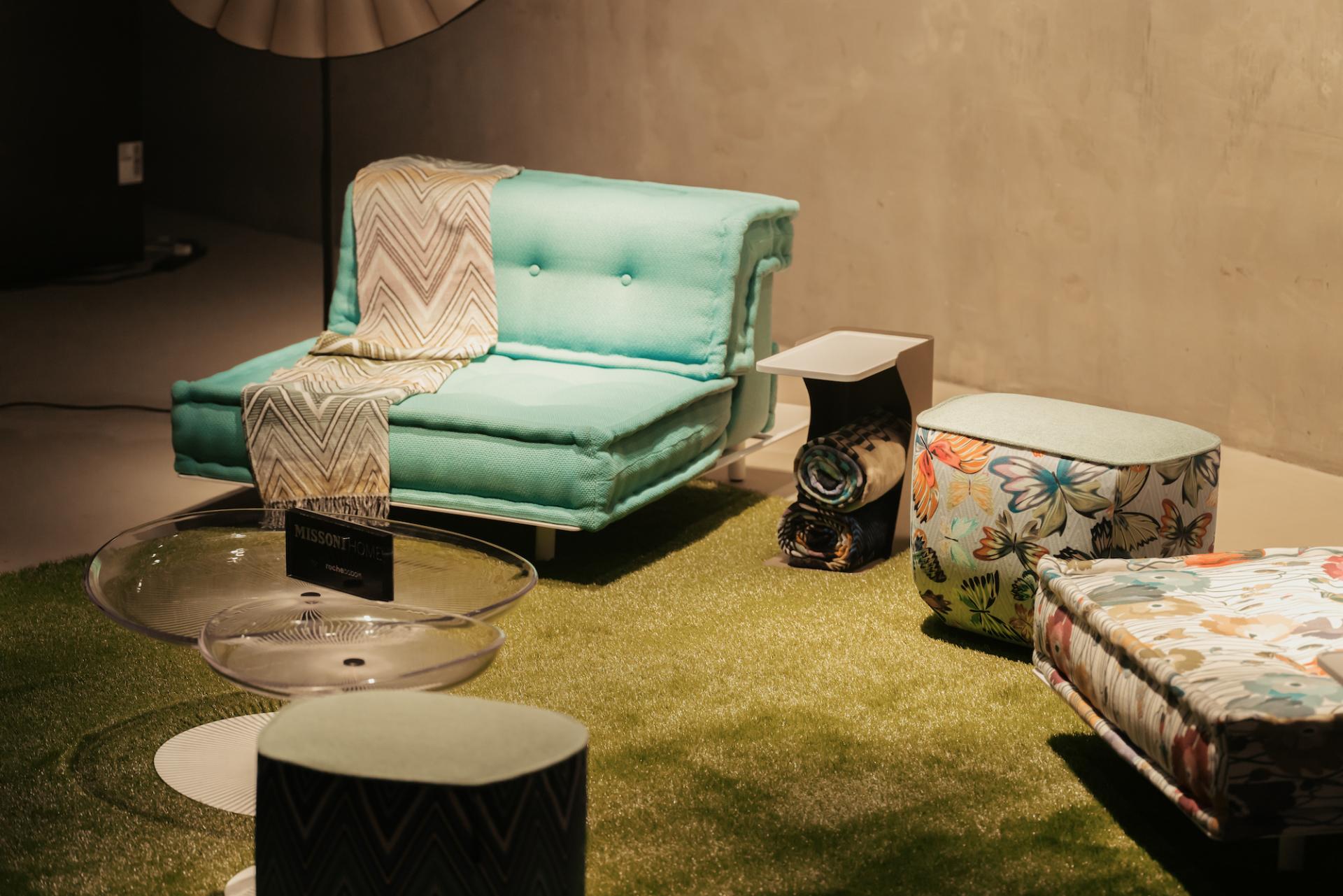 Designed by Hans Hopfer in 1971, the Mah Jong modular sofas can be arranged into a variety of configurations – from a corner sofa, armchair and bench seat to a bed. Versatile and dynamic, the Mah Jong series has been reinvented multiple times by some of the world's finest couturiers such as Kenzō Takada and Jean Paul Gaultier, and has remained as the brand's bestseller for 50 long years.
The celebrated collection has now been made available for the outdoors and it is just as eclectic and cosy as the indoor edition.
Light-hued and plush padded, the Mah Jong outdoor edition comes with a perforated metal base that doubles as a side table for your refreshing poolside cocktail. The modular seating is available in a refreshing range of colour and pattern options that promise to bring a breezy vibe into your garden.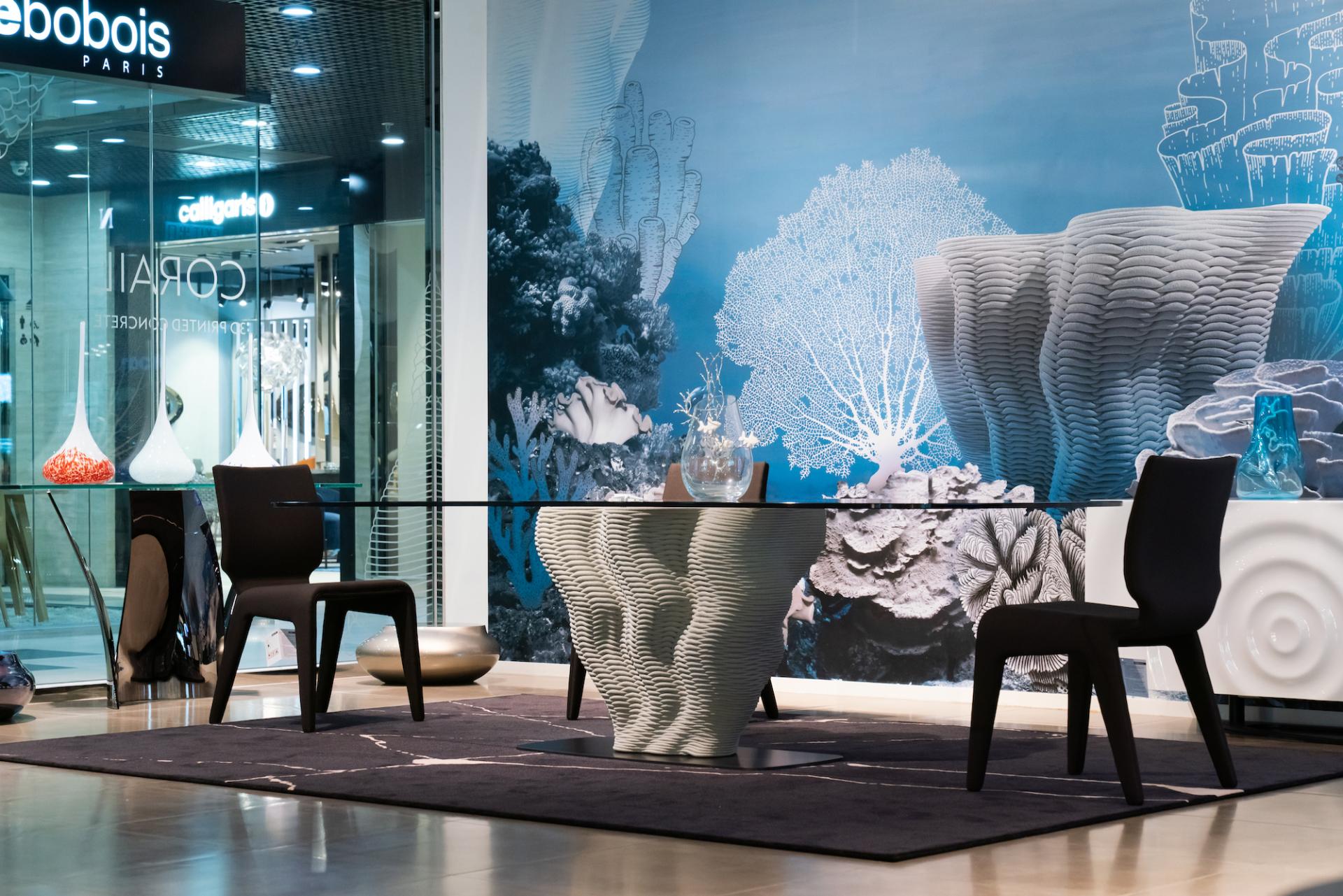 The latest addition to the brand's customisation prowess is the 3D-printed Corail table collection. Composed of a tempered glass top and an organically shaped concrete base, the table boasts rolling curves and an intrinsic texture reminiscent of a coral reef, polypore fungi or baroque shell, making the table an art of sculpture in its own right.
Corail allows for full customisation via a 3D configurator on Roche Bobois' website or in-store, where customers can choose the shape, size and structure of the table base to their own liking. Such a process not only grants the creation a unique woven texture and fluid contours, but also streamlines the transportation of materials and the manufacturing process, reducing the carbon footprint in a substantial way.
"Roche Bobois has been pushing the boundaries both in design and technology with creations that can easily become a centrepiece of your home," Ho concludes.