From Beyoncé to Julianne Moore, textile designer Lori Weitzner's creations grace the homes of celebrities across the US, and have featured on movie sets (Gangs of New York) and in luxury hotels (Four Seasons). With such a star-studded clientele, you might expect Lori's own abode to be overflowing with glitz and glamour – but step into her loft home in Manhattan's Chelsea and you'll discover an understated aesthetic with a contemporary slant. The eclectic furnishings, artworks and accessories come from a variety of origins; some pieces are gifts from friends, while others are heirlooms that have been passed down through Lori's family from generation to generation.
The colour scheme Lori chose reflects her desire for spaciousness and tranquillity. The apartment is really a mix of neutrals that are quite nuanced and layered, and soft shades of white," says Lori. I love these colours as a respite from a very urban existence; they offer a sense of calm to my internal world. I was also yearning for some cooler – not cold – shades to layer. Cleaner, softer on the eye and more restful." Touches of brightness, such as the custom poufs made out of Lori's Rumi fabric and various colourful paintings, add energy to the space.
See more: Lori Weitzner on the transformational power of textiles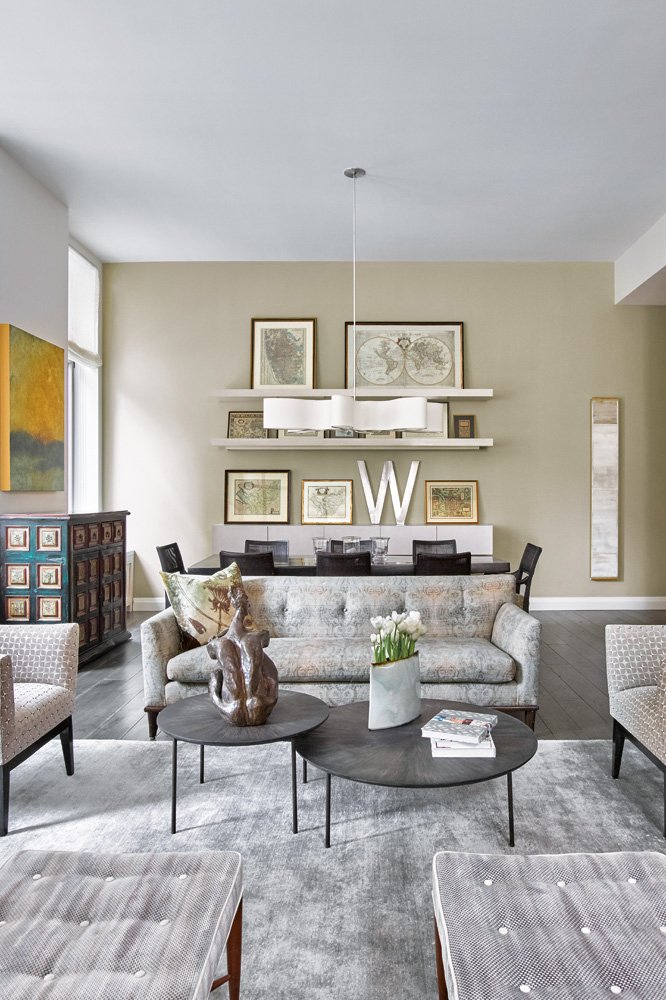 Furniture from various sources gather in Lori's home: for instance, a 19th century sideboard mingles with Art Deco arm chairs and modern coffee tables
in the living room.

Who said neutrals had to mean pared back? Lori adds layers and texture through upholstery, accessories and cushions.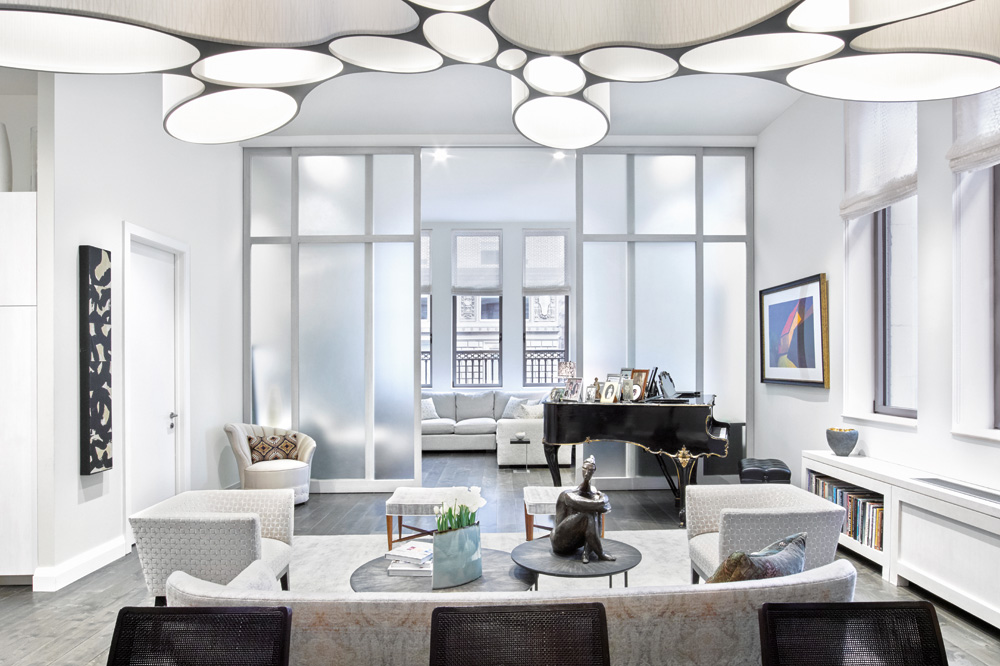 A sculptural lighting piece by Ted Abramczyk from Ralph Pucci International takes pride of place.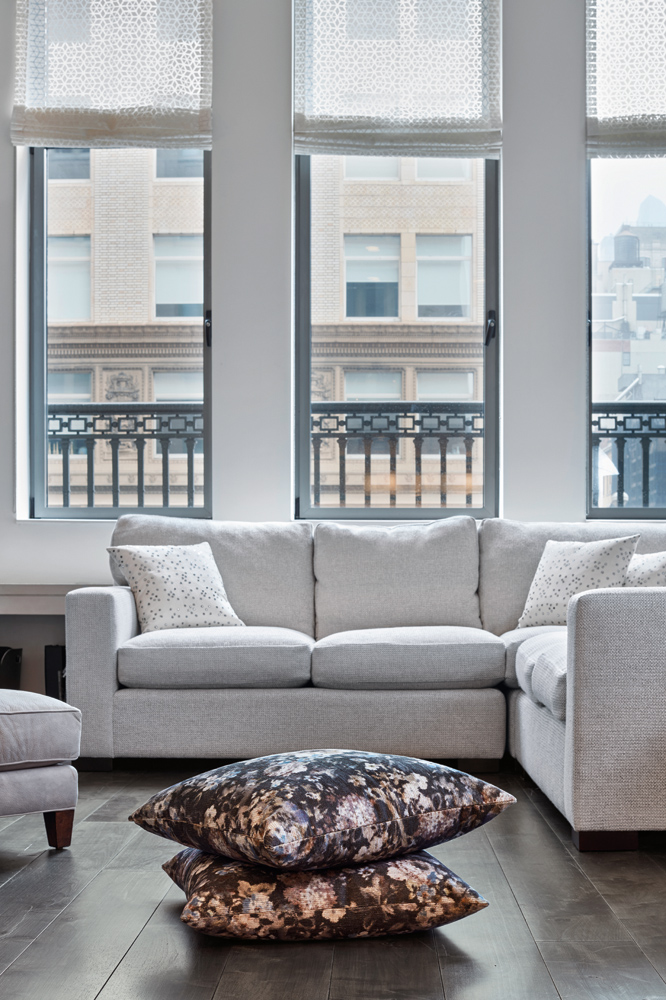 Lori adds bursts of energy to her home's neutral colour palette with patterned cushions.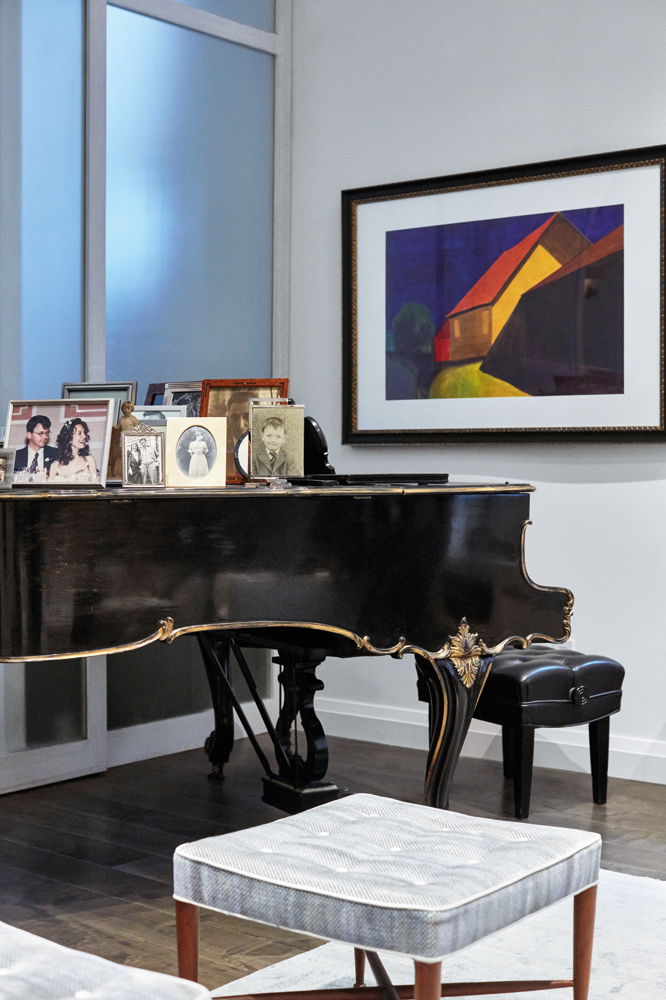 The 18th-century grand piano was passed down from Lori's grandmother.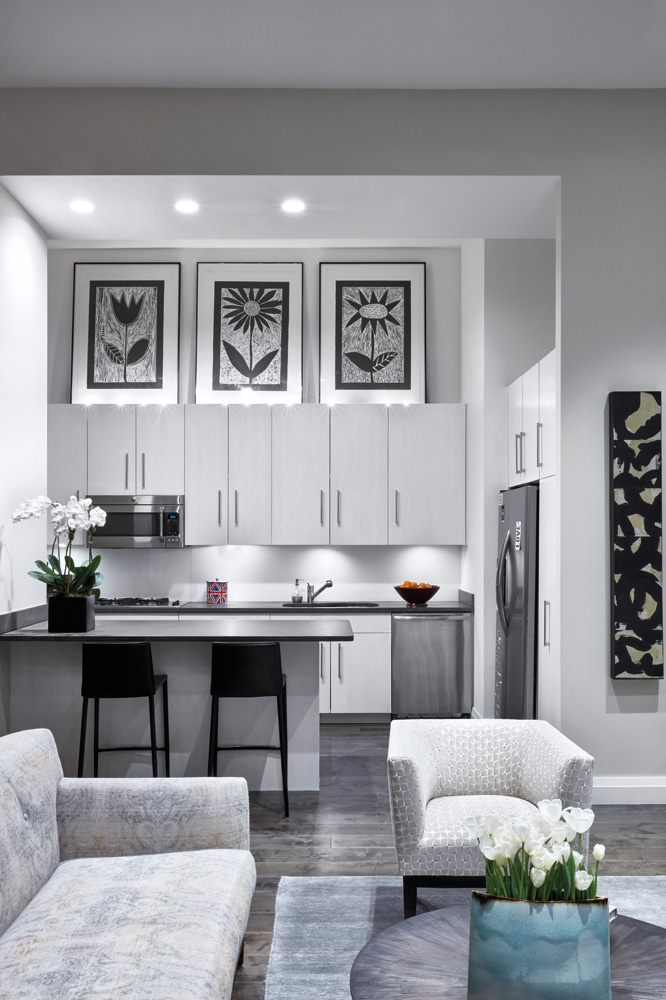 A series of woodcuts by Pamela Smilow add character to the kitchen.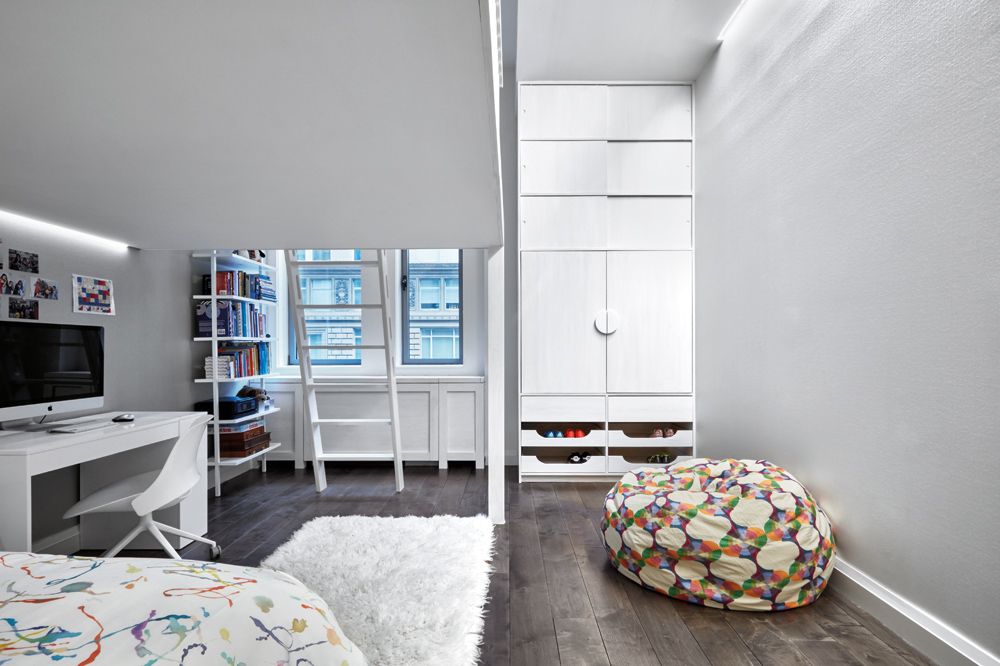 The bedroom of Lori's daughters was cleverly divided into two levels through making use of the loft's impressive ceiling space.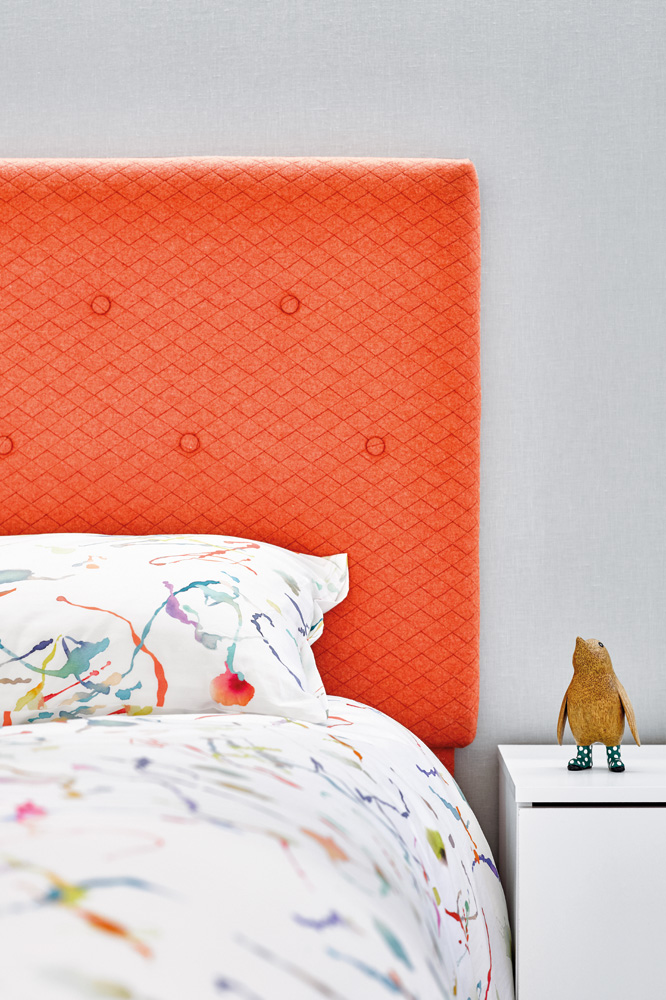 Colourful bedding by Schlossberg is the perfect match for the vivid orange headboard.
To read the full story, pick up a print or digital copy of our April issue!
The post Textile designer Lori Weitzner's New York loft possesses a special charm appeared first on Home Journal.