The delicacies crafted by award-winning chef Vicky Lau recently moved to a new spacious location on Hollywood Road –a far cry from the restaurant's origins as a humble 26-seater on Elgin Street. The new Tate Dining Room and Bar sees Lau's unique combination of French cuisine and Japanese kaiseki taken to new heights in muted yet elegant surroundings.
See more: Time to Dine: the world's most beautifully designed restaurants
The new menu is informed by Lau's own journey since the opening of Tate's original Elgin Road venue. From learning the traditional art of kaiseki at the Michelin-starred Kitcho in Kyoto to picking up dim sum techniques from local chefs, her desire to learn and create has influenced her food. Fresh ingredients in each dish are individually crafted as representation of the four seasons, a key element she has adopted from Japanese cooking. Chinese, Japanese and French techniques are all transformed by her distinctive contemporary style.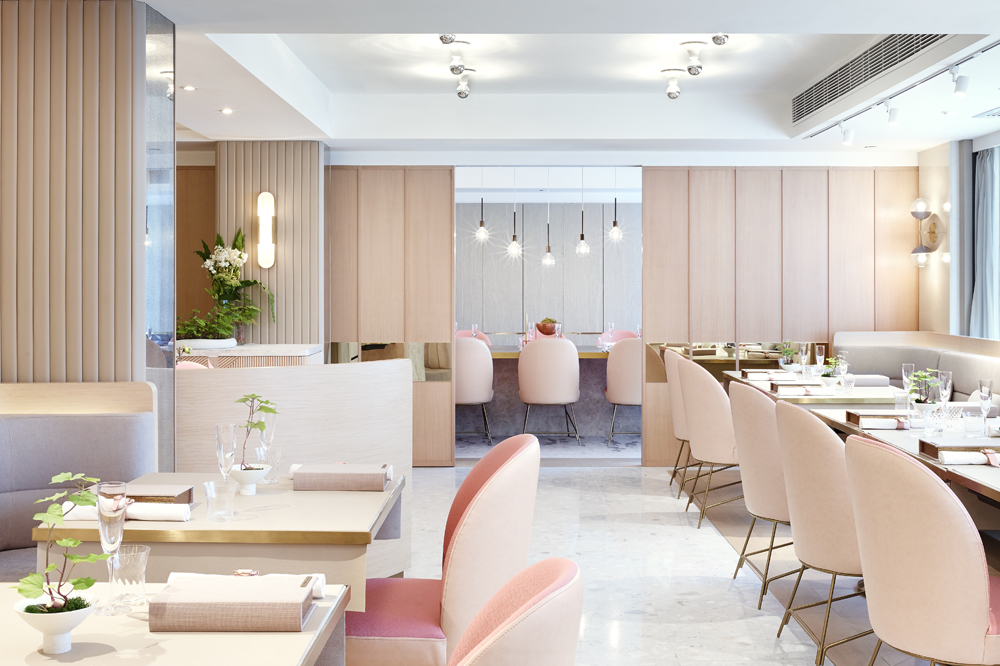 Her creativity can also be seen within the restaurant interiors, which feature a private dining room, chef's table, and bar. Working with James JJ Acuna of JJA / Bespoke Architecture, Lau has crafted interiors that reflect the seasonal and intricate character of the food. Dining tables are engraved with delicate leaf patterns and adorned by sprouting sweet potato plants, while the marbled green wallpaper in the bathroom is reminiscent of trees in summertime. The restaurant's new quarters are contemporary, but the soft palette of taupes, pinks and greys create a relaxing and whimsical feel. Lau's creative journey can be felt as much in Tate's stylish new interior as in its inventive approach to cuisine.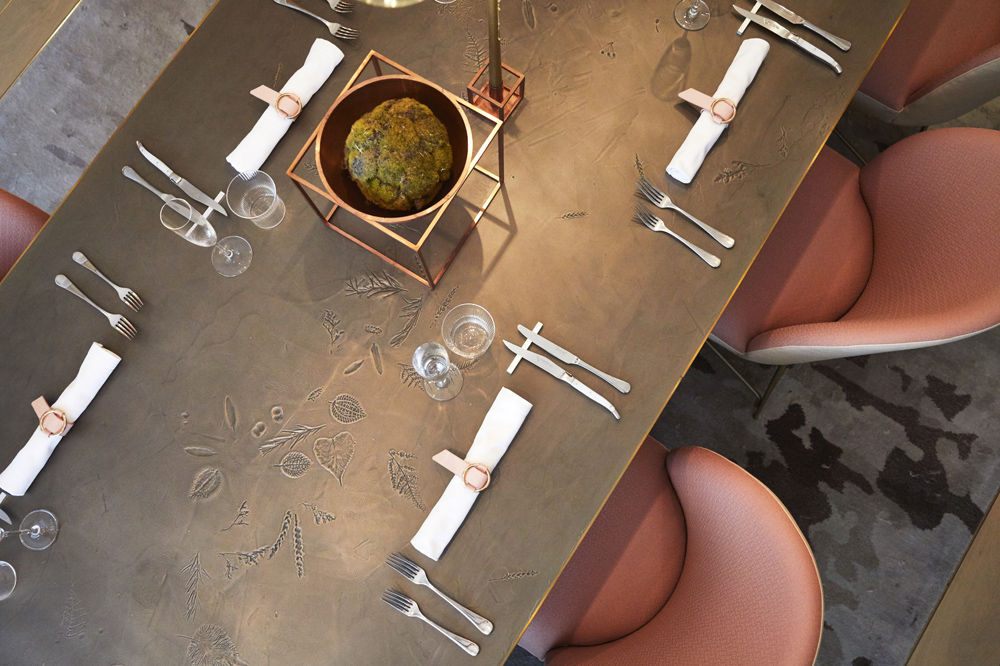 Discover more great eats served in sumptuous surrounds by perusing our Food & Entertaining tag.
The post Tate Dining Room and Bar reopens on Hollywood Road appeared first on Home Journal.