Designed by Open Atelier Mumbai, this contemporary apartment in the heart of South Mumbai offers the best of both worlds: comfort and an urban sensibility.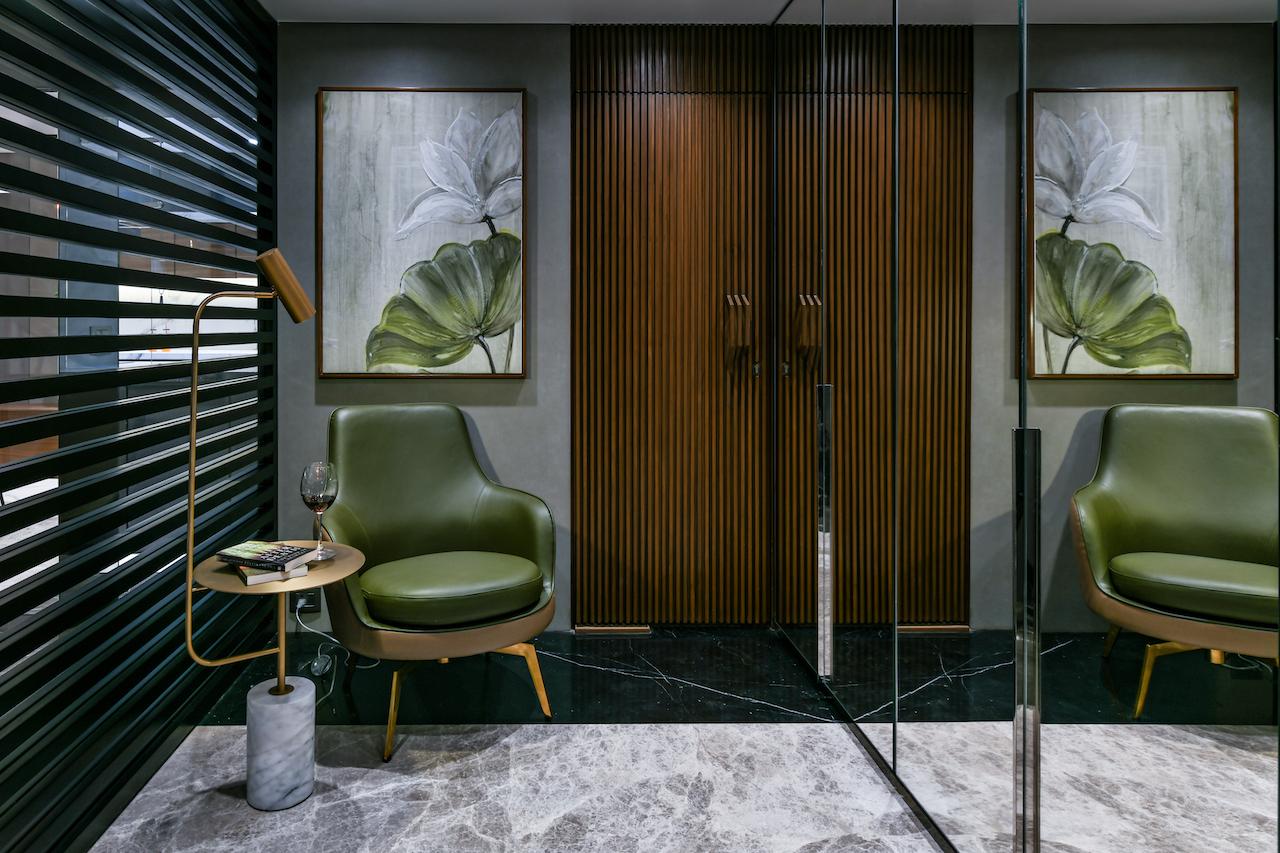 Dubbed "Abode by the Bay", the 1,800-sq.ft. home is set amidst the lush setting of the Arabian Sea and the design intent to capture the gorgeous sea views as much as possible, bringing in the breeze and sound of the waves to blend with the spaces.
A welcoming lobby acts as the transition between the indoor and outdoor, opening up into the spacious apartment with a gorgeous view. The ambience of this cohesive space reflects modernity and elegance. With the Arabian Sea as a backdrop, the living area is designed to amplify its airiness.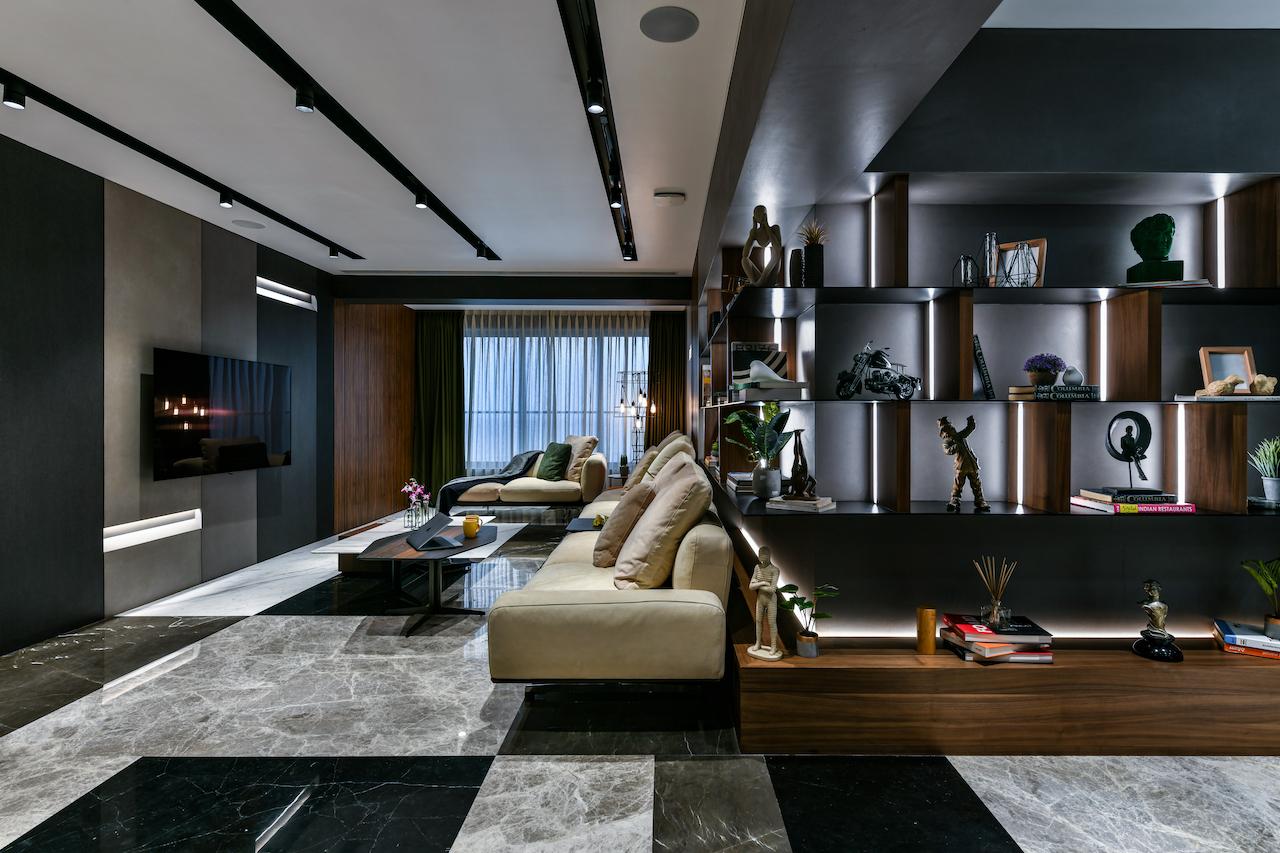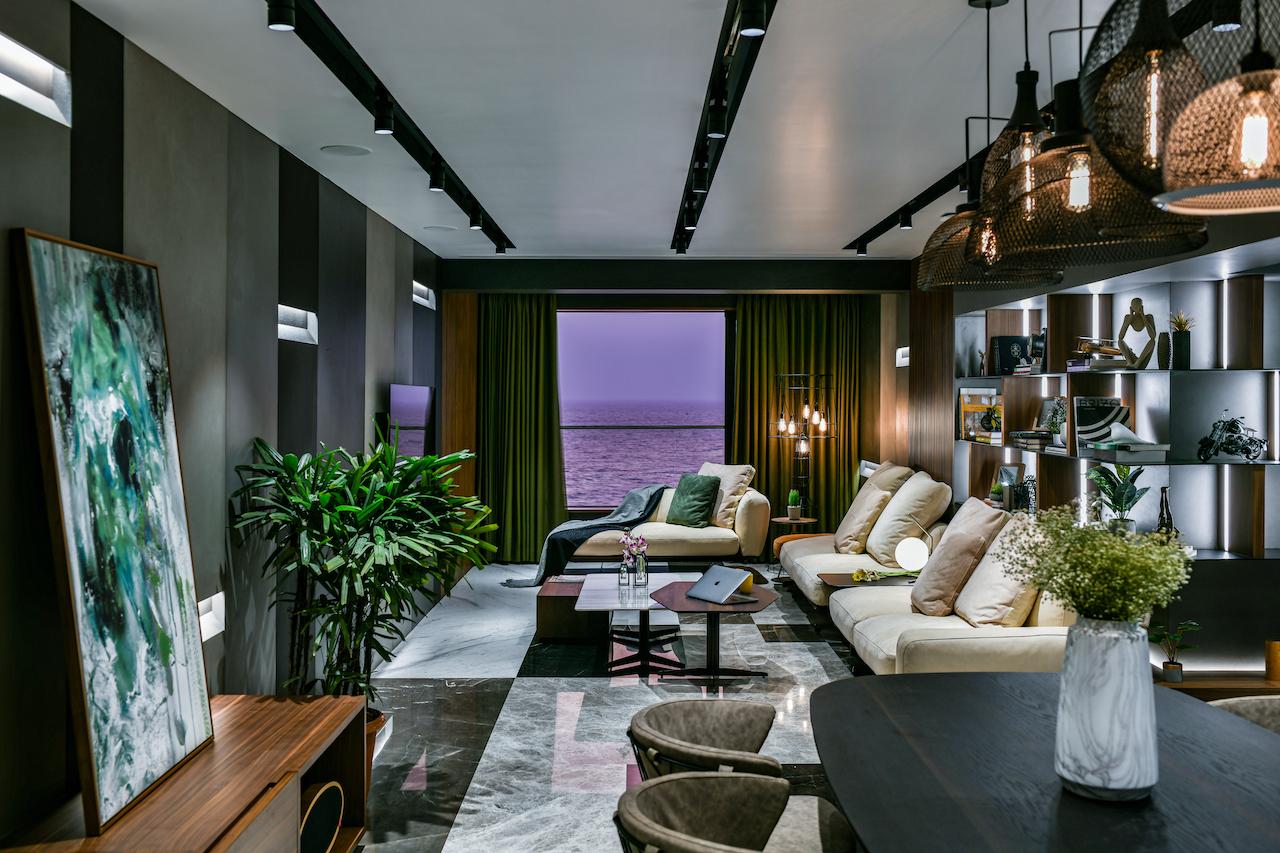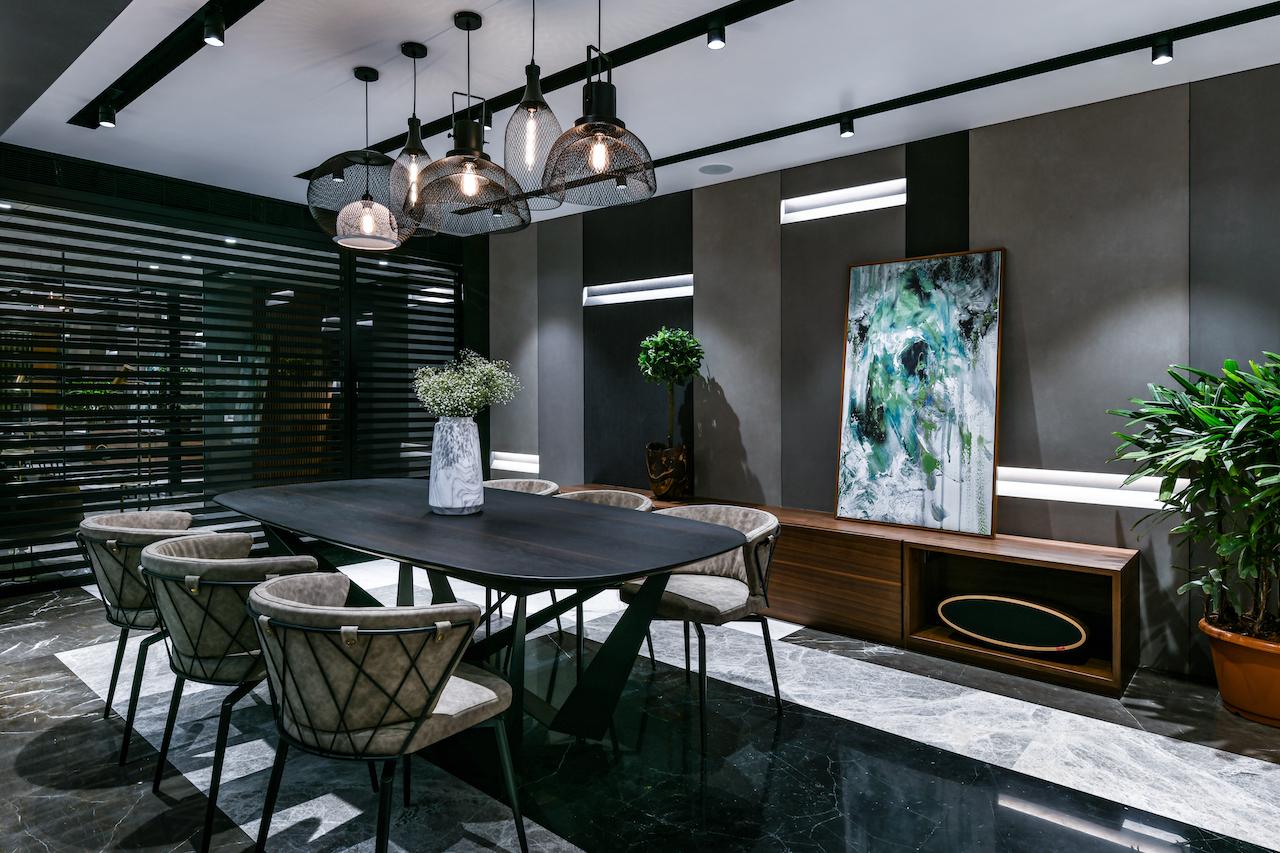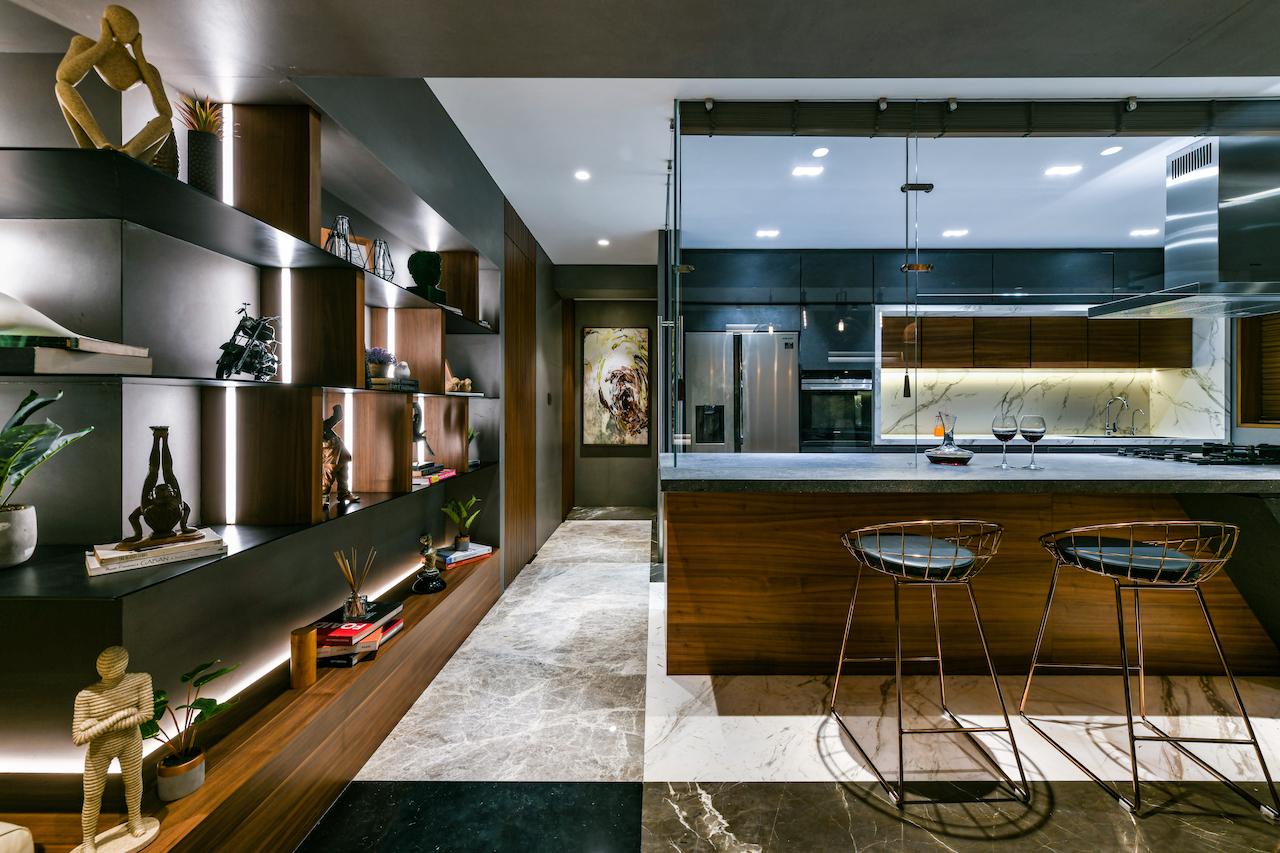 Flanked by the picturesque scenery of the sea from both sides, the grey tone in the master bedroom is backed by a concrete-textured paint finish by San Marco on walls, with a hybrid wooden flooring by Xylos.
A minimalist design approach extends to the grandparents' bedroom, with a focus on comfort and user-friendliness. The marble backdrop to the bed and grooves are the room's highlight that brings out the best of the material palette.