The ocean research and educational centre's new look combines emerging display technologies and natural resources of the landscape.
Located in Keelung City, Taiwan, Chaojing Intelligent Ocean (also known as i OCEAN) is one of the National Ocean Science and Technology Museum's collective of venues. Opened to the public in May 2022, the project was handled by B+P Architects with a mission to transform the existing architecture.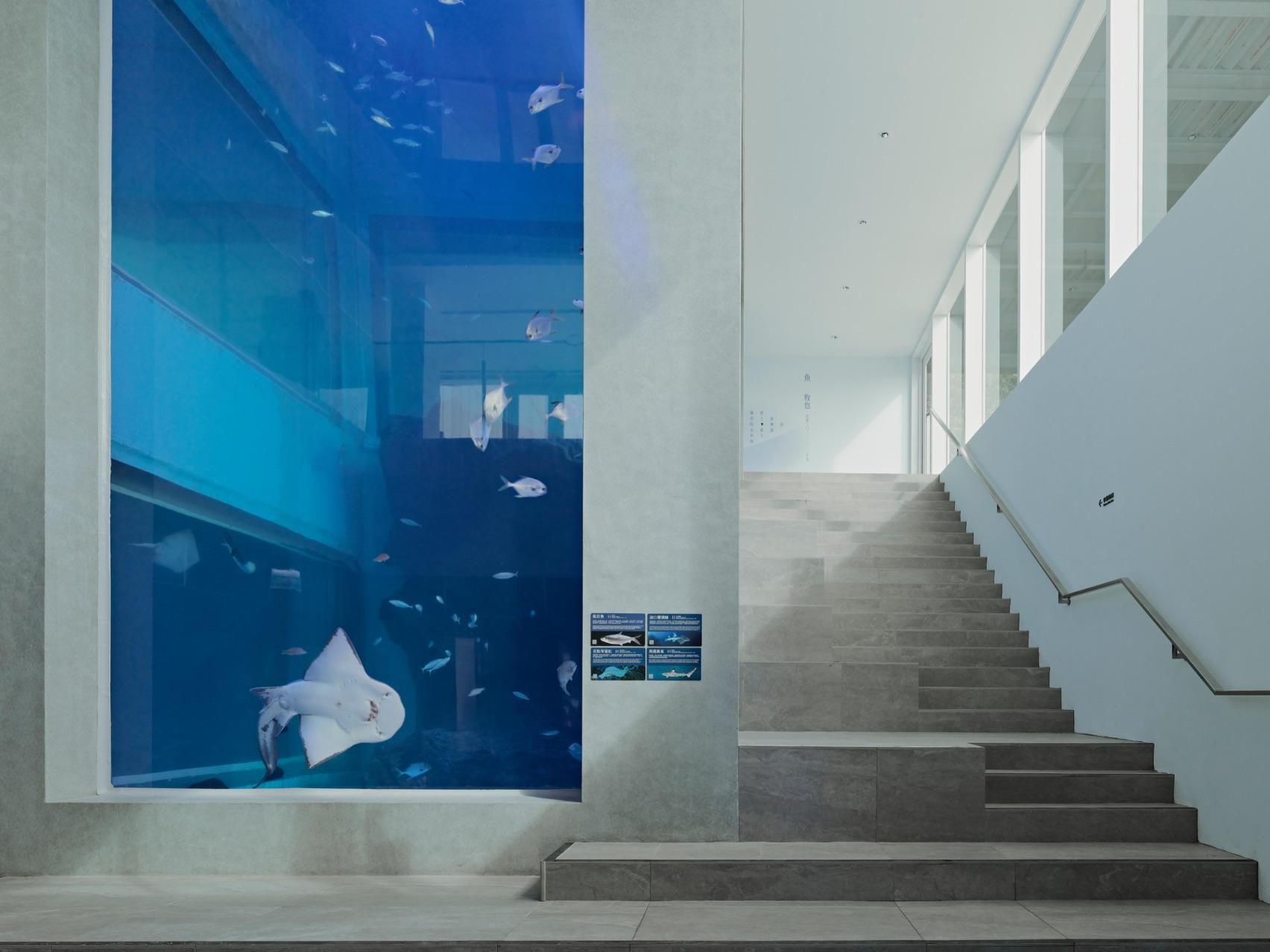 Entering the first floor, a vertical tank is seen at the beginning of the exhibition area. Wrapped around by an expansive staircase, visitors will continue to discover the marine life as they move upward. The structure consists of concrete pillars and glass walls, B+P Architects collaborated with experts and specialists to ensure the condition of the cube fits not only the architectural base but also the fishery life.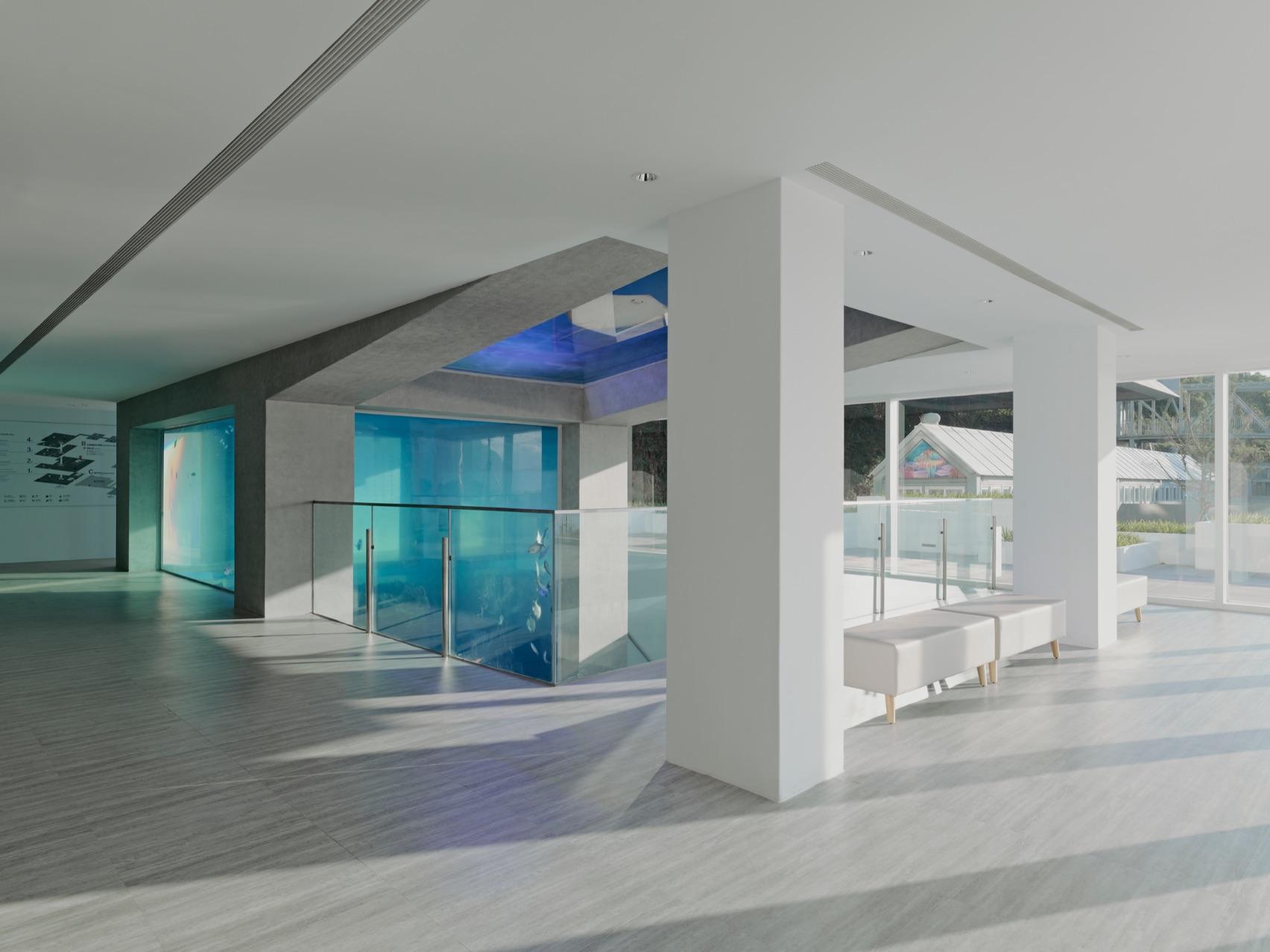 Fond of combining natural elements from the sight surrounding into his work, leading architect and designer Jeff Tsai showcases a different approach to building an aquarium.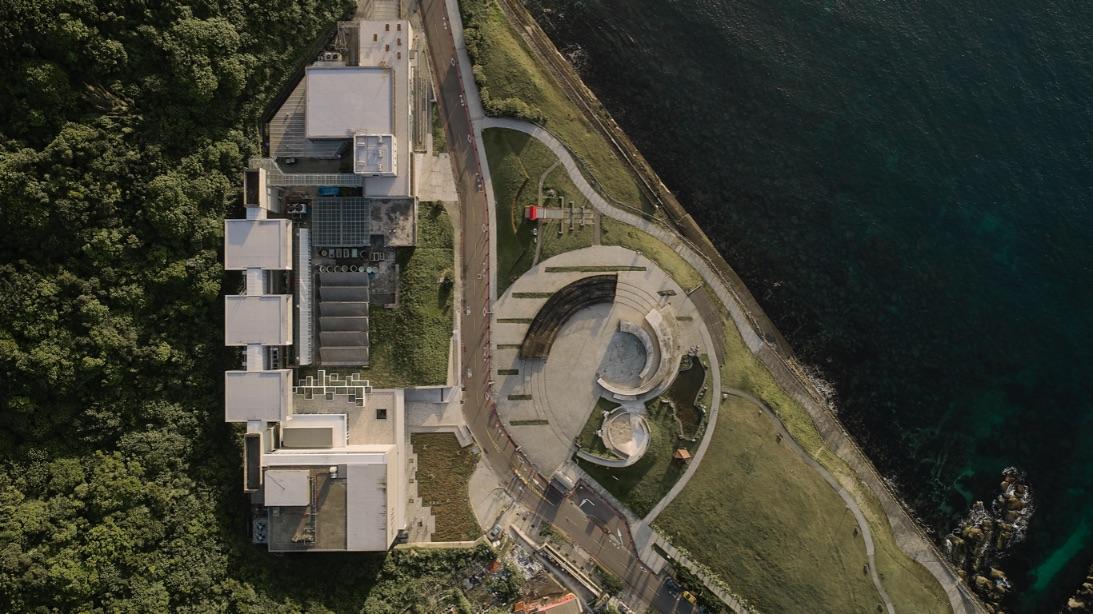 "Very often, we would see fish tanks filled with coral reefs, incorporated by lowlights and dark accents throughout," Tsai said. However, the architect allowed the abundant source of natural light and mountain view from outisde to enter the space, giving the aquatic museum a unique and refreshing design story. By letting the neighbouring canvas build a background for the fish tank, this act offers an unmatched experience of seeing the creatures from the deep intertwined with the mountaintop and clear open sky.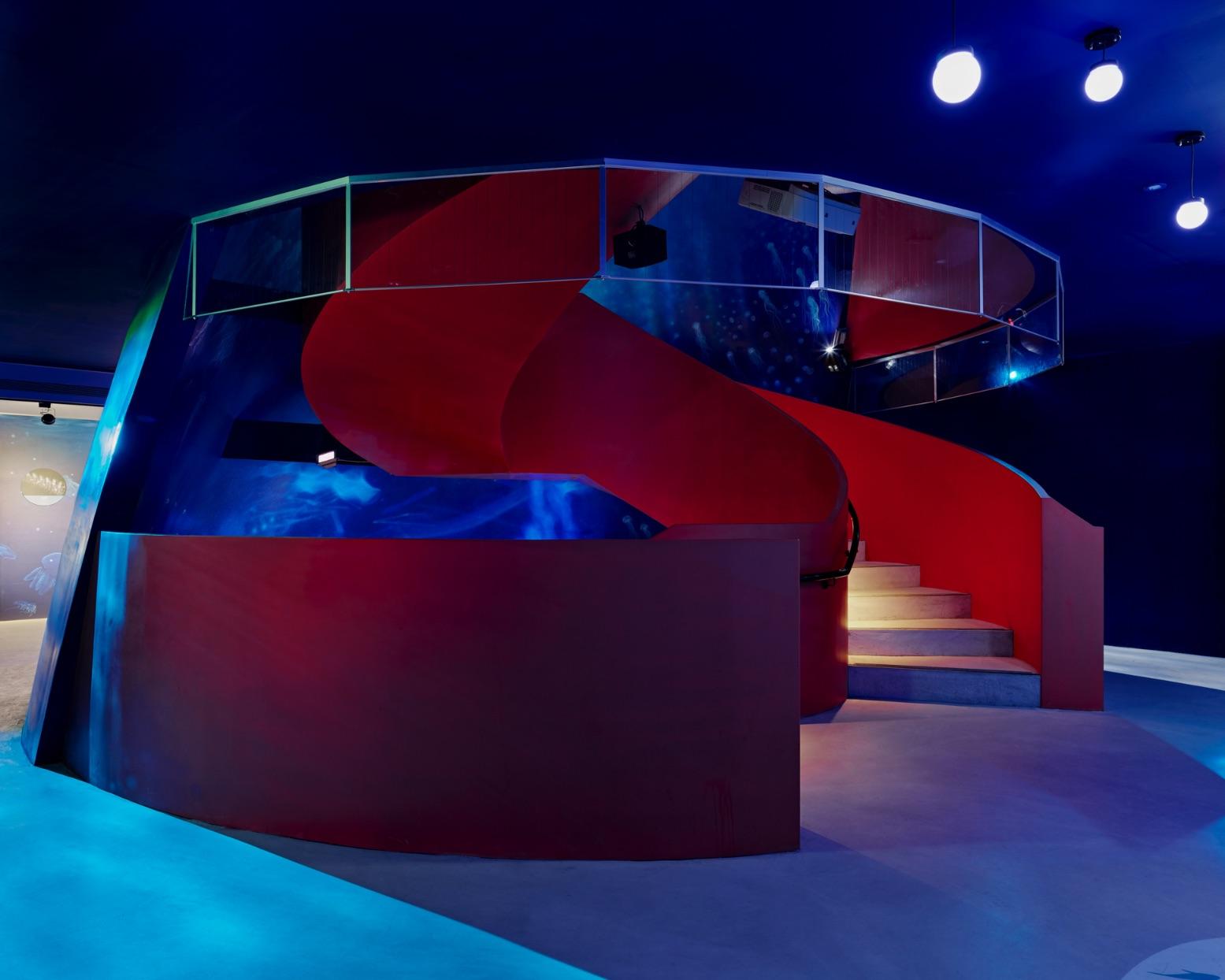 One of the new installations Tsai and his associates meticulously calculated and designed is the eggshell-shaped circular staircase. The spiral stairs' handrail is painted in bright red, adding a pop of colour to the space, topped by a dome-like roof. The blue ocean surface imitation drawn on the ceiling delivers a feeling of being underwater and reaching for the top as you follow upstairs.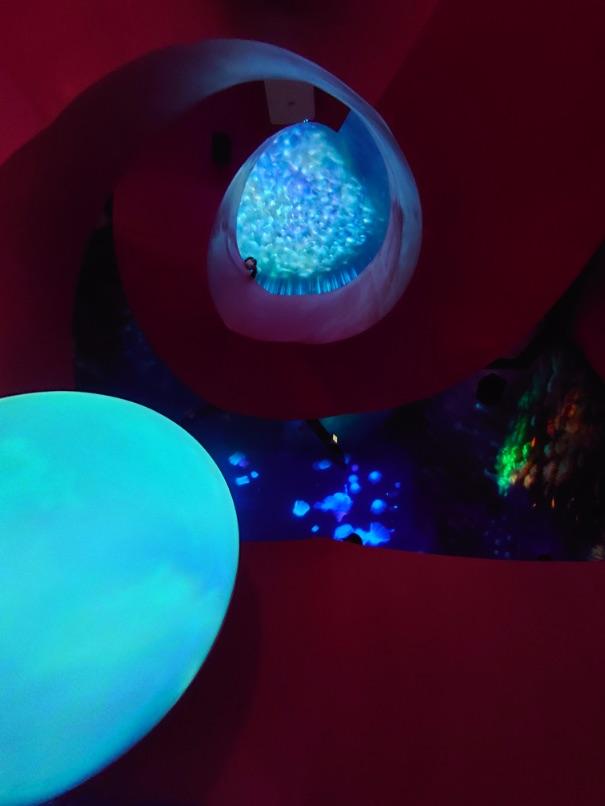 From the outside looking in, the extensive window frames are divided into three blocks, making the guest indoors seem like the creatures in a "tank" too.
After spending six months searching for the right techniques and arrangements, the final decision made by both the client and the firm has given the building a new transformation with renovations, turning this part of the research centre into an interactive facility, welcoming the general public to come and visit the ocean life with beautiful mountain view and ocean gate.
Photo: B+P Architects