Few can resist the perennial allure of a good fragrance.
From feminine, floral scents to fruity variations and today's more masculine releases laced with leather and wooden notes, perfumes have long captured the imagination of women and men alike through centuries and across all ages.
When it comes to creating an iconic scent that stands the test of time, however, the exceptional artistry and intricate craftsmanship that go into it cannot be overlooked.
French couture fragrance house Goutal, founded by pianist-turned-model-turned-perfumer Annick Goutal in 1981, is among the few ones that have achieved that status.
Known for their poetic and delicate concoctions – most famously the Petite Chérie, which Annick specially designed for her daughter Camille Coutal in 1998 – the brand has continued to go from strength to strength thanks to Camille's own passion for perfumery; she has further bolstered the success and profile of her mother's beloved brand through collaborations with industry talent and impressive new releases.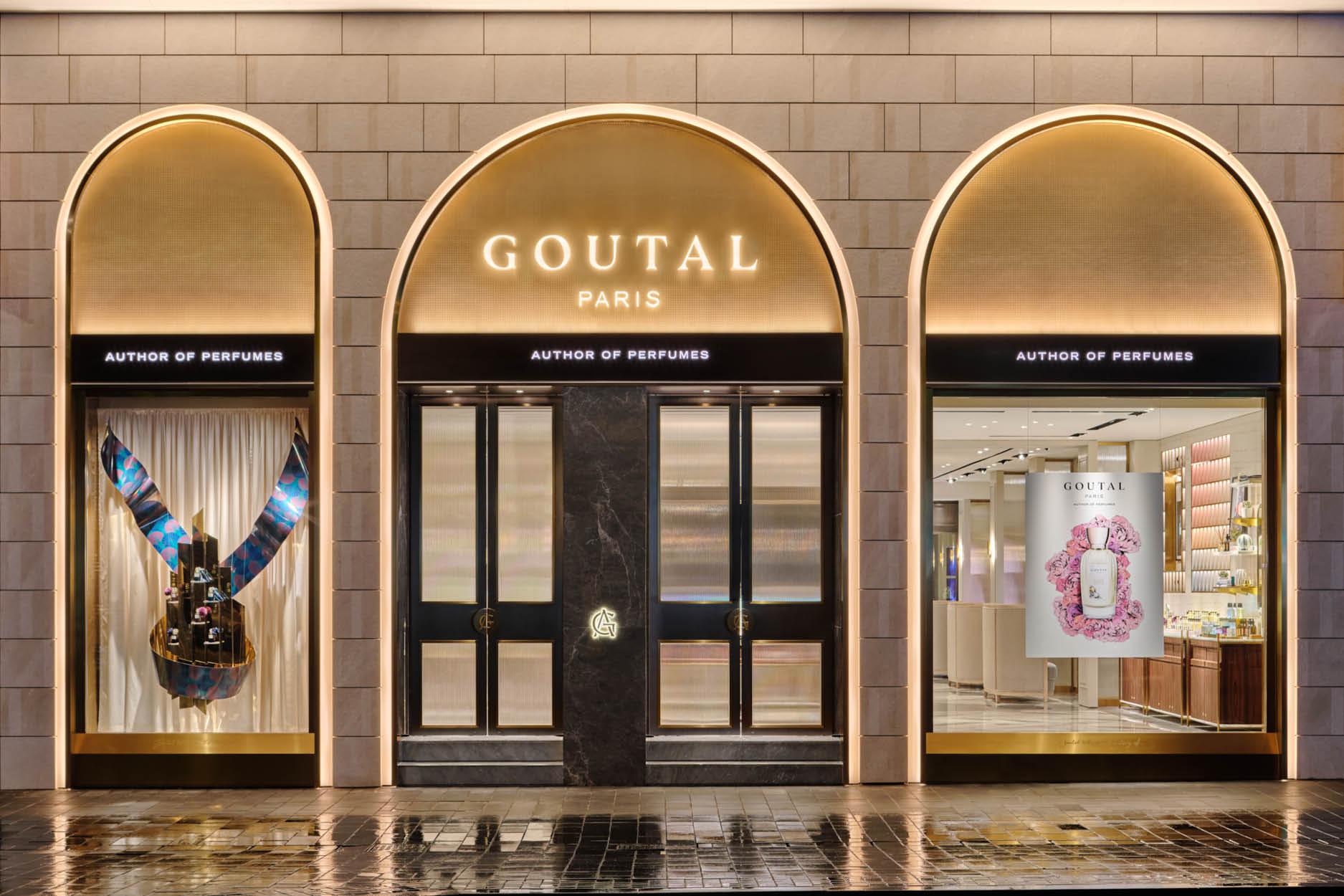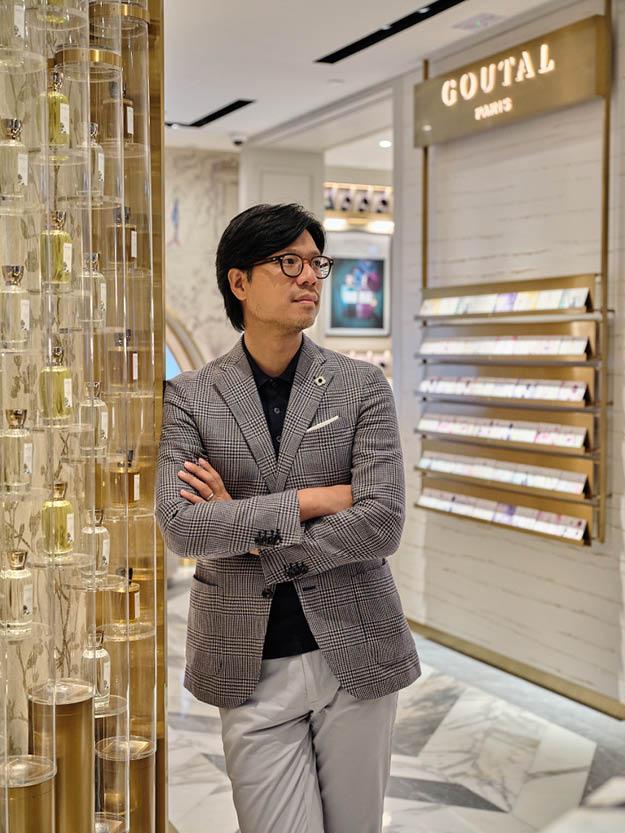 "I think Goutal is a prime example illustrating our studio's philosophy of holistic design; we're both architects and interior designers," says Frank. "The idea of the store is walking into Annick Goutal's home. We used very domestic residential elements such as the chevron floor and hand painted wall panels."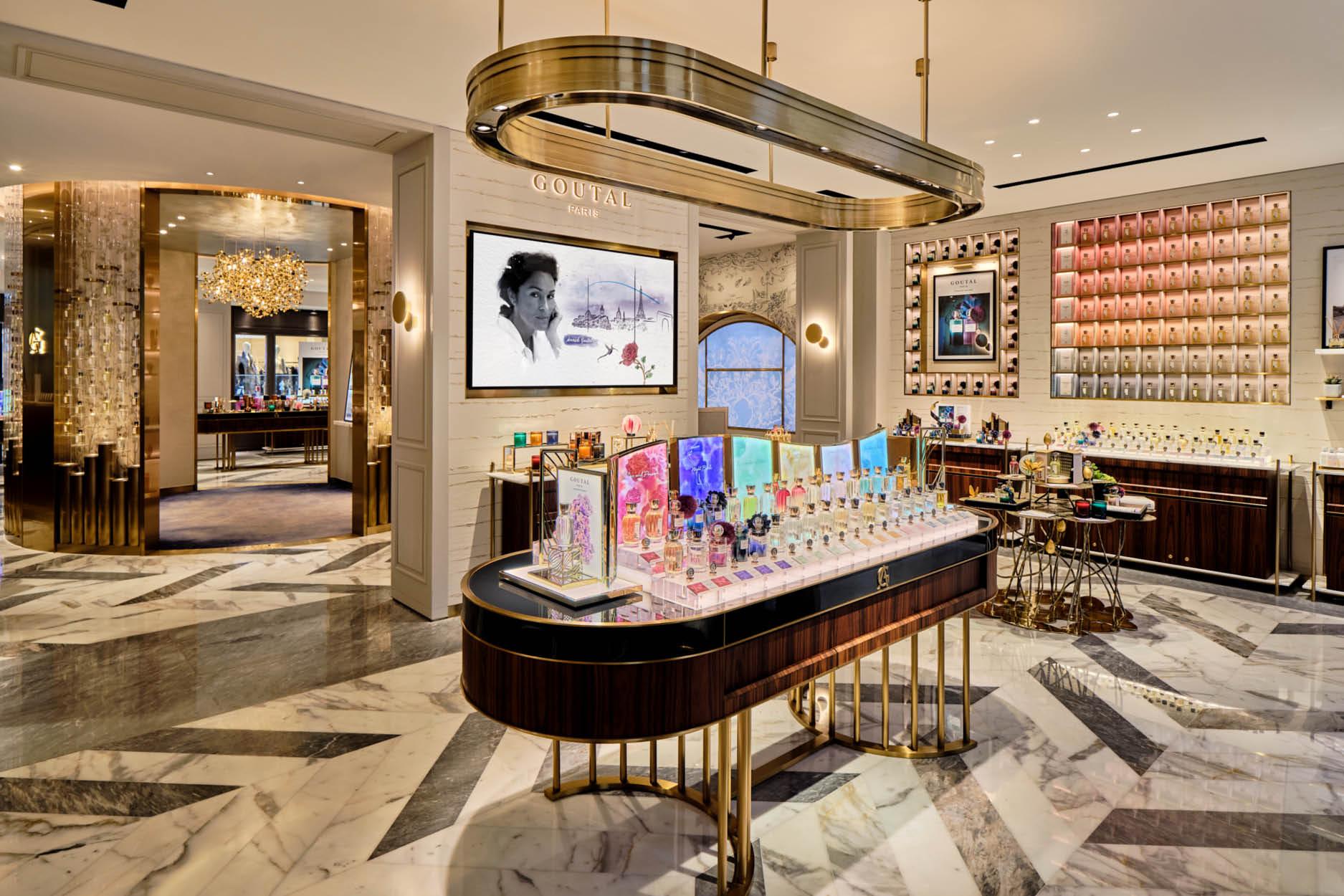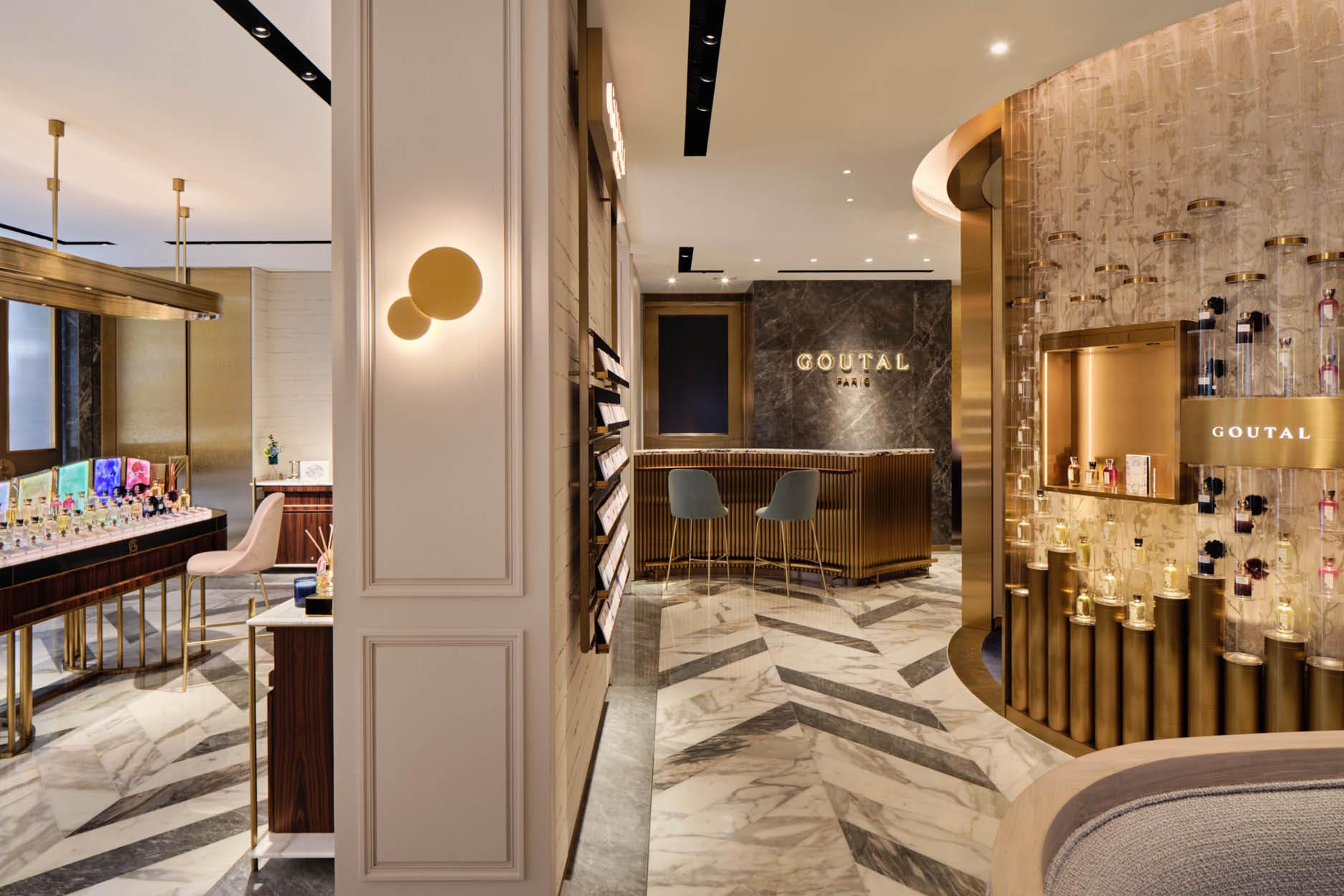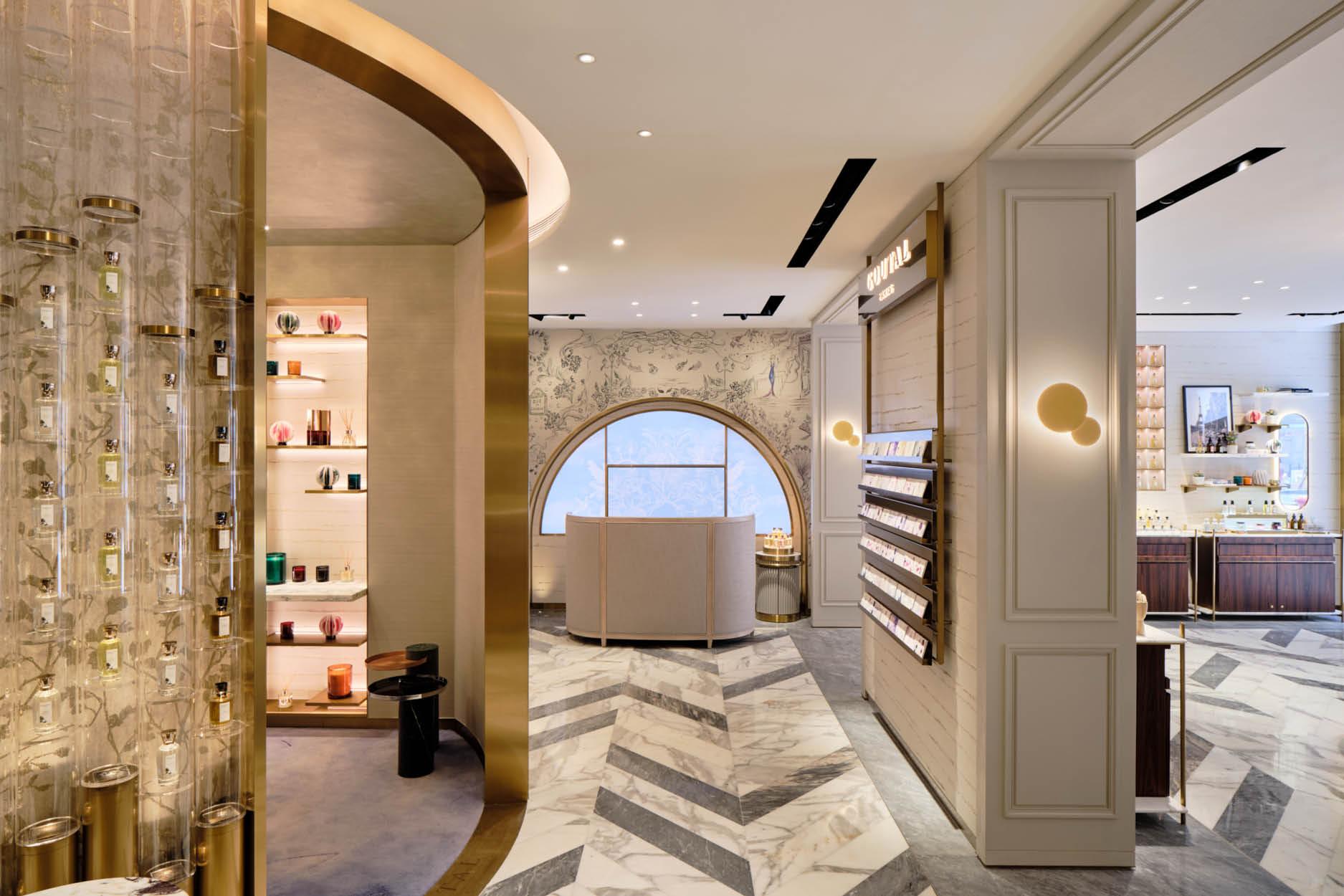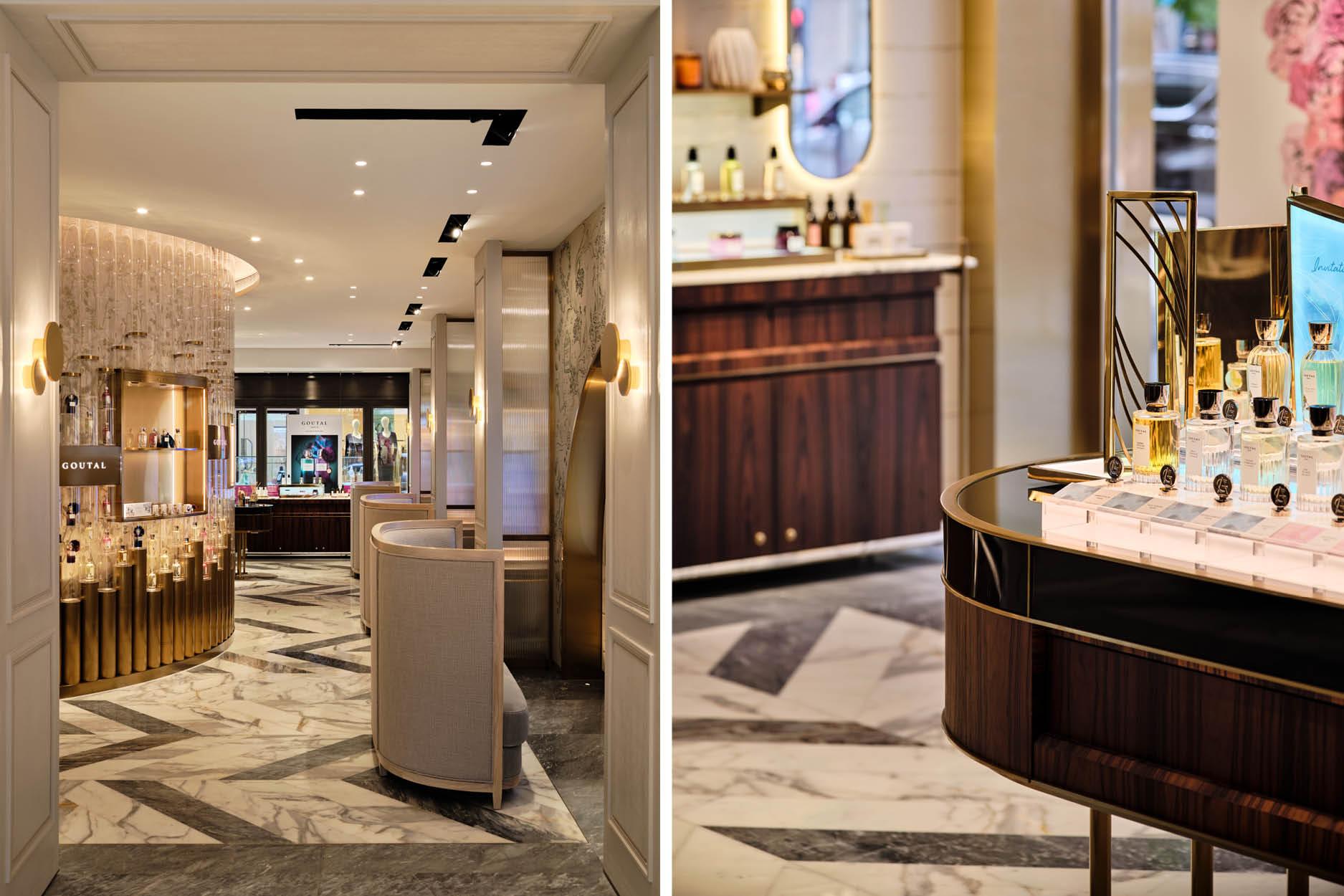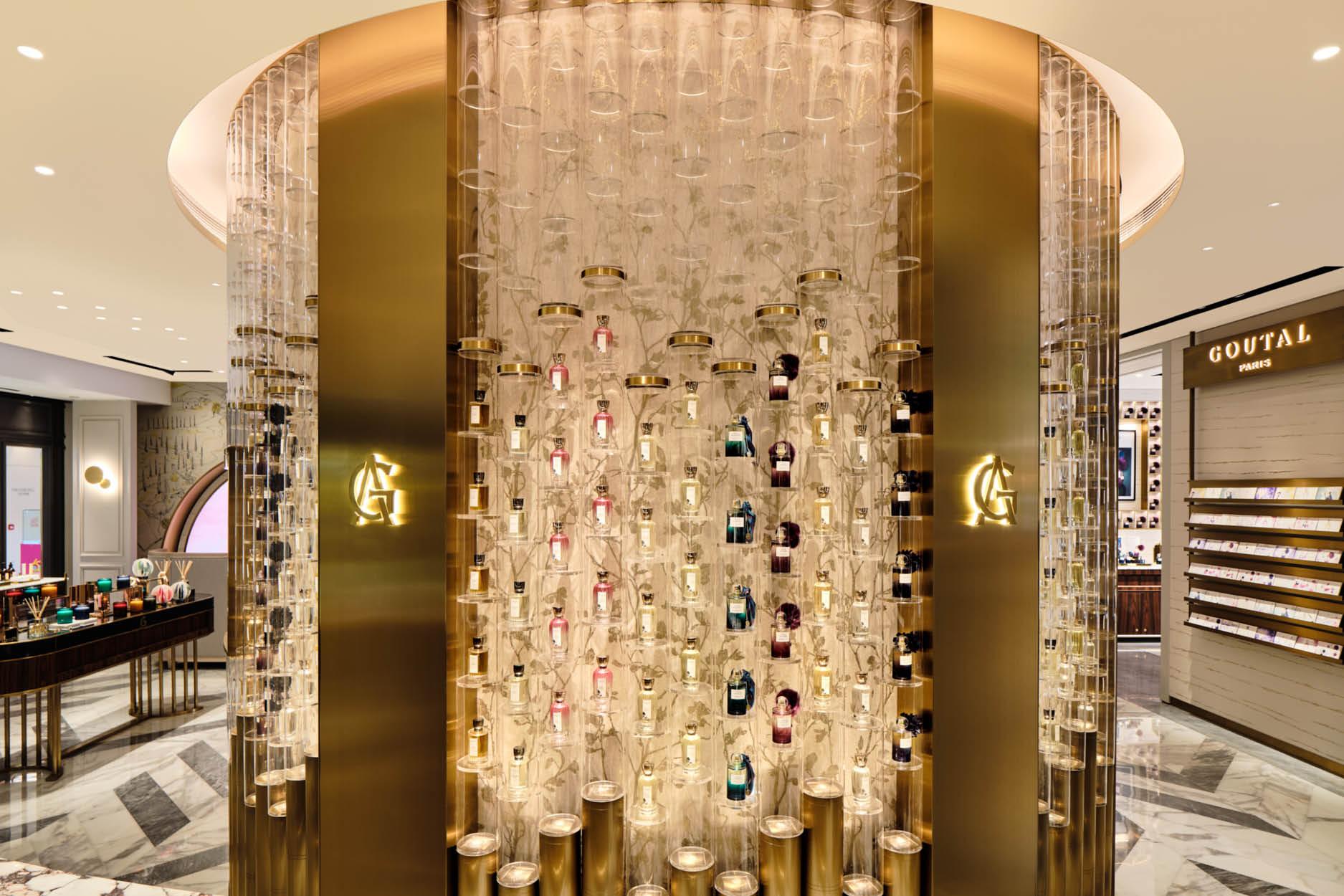 Taking pride of place in the centre of the space is the Perfume Organ – a signature store element of Goutal – which Frank's team has reinterpreted into a magnificent floor-to-ceiling, cylinder-shape, multi-tiered display. Made up of 600 transparent tubes, it offers a 360-degree showcase of some of the brand's most iconic and newest bottles on the beautifully illuminated, glass-dripped structure, within which is an elegant lounge and an exquisite gold-leafed chandelier that hangs above.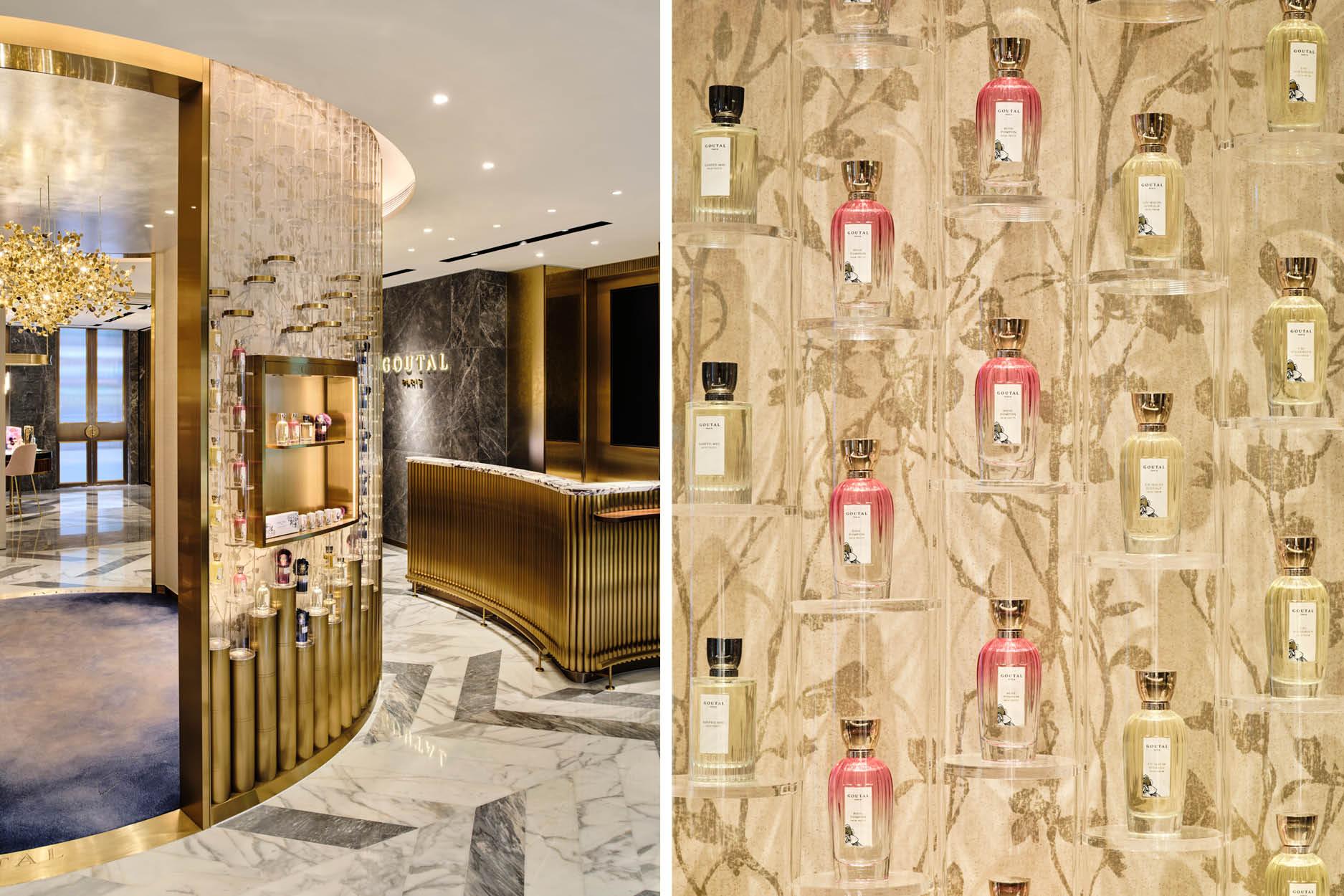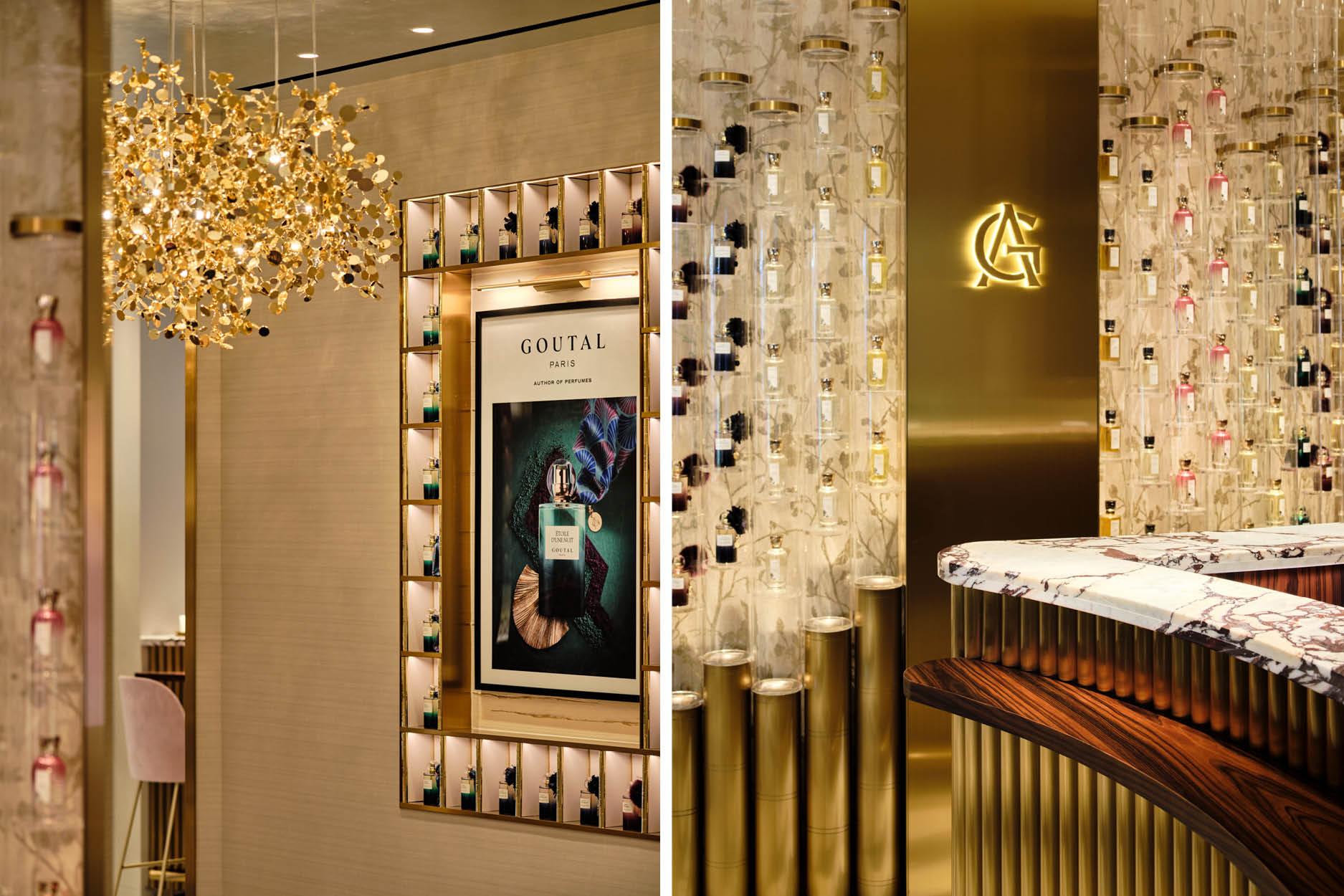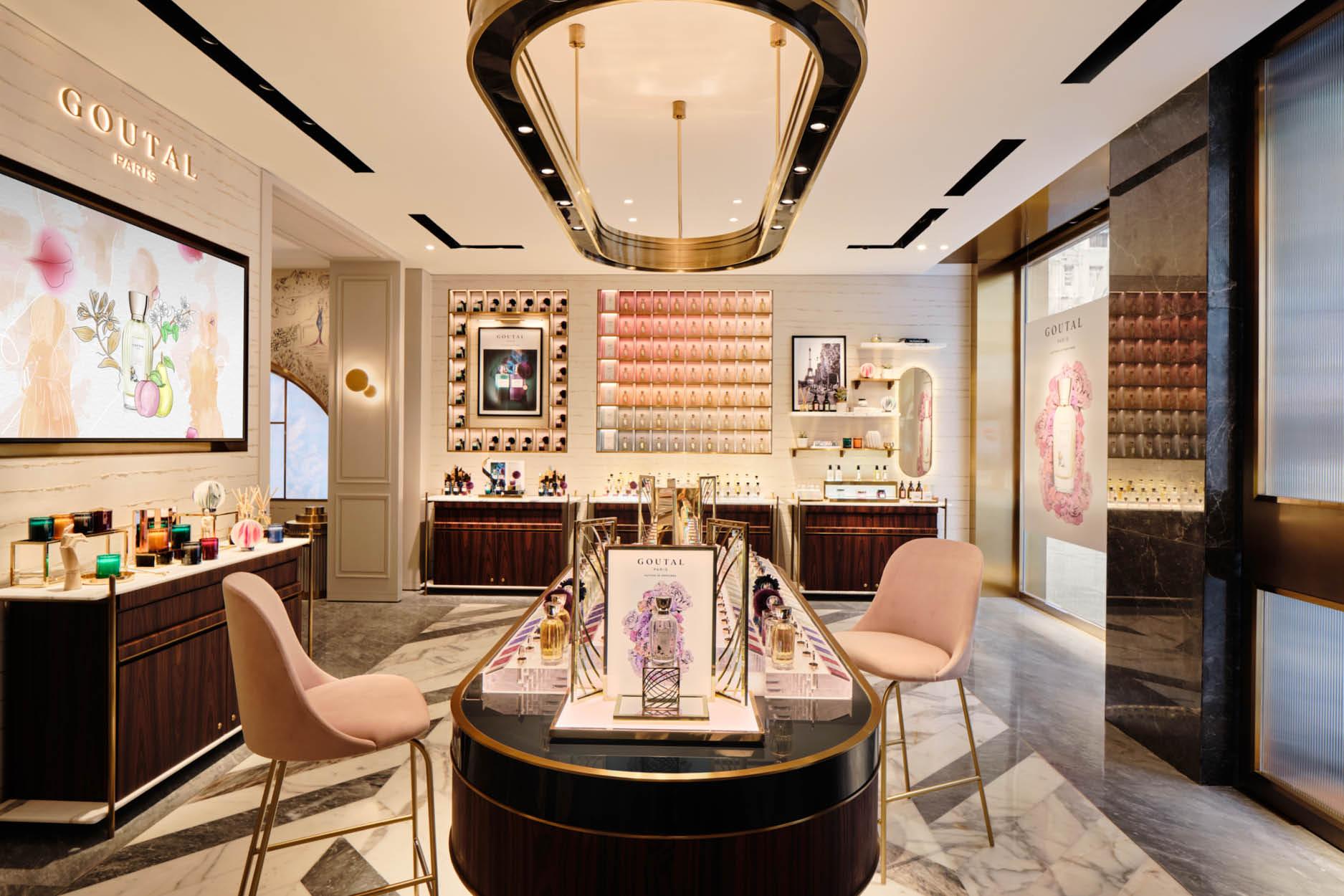 If you wish to indulge in Goutal's olfactory delights in private, steps away is the exclusive in-store lounge, The Sensory Lounge, which features a plush marble-topped mini bar dedicated to unique wine pairing workshops hosted by the brand's perfumers and sommeliers. Other design elements include a gallery wall adorned in hand-painted murals by the French illustrator Ophelia Jacarini, and the Story Garden where customers can have an immersive audio and visual introduction to the history behind the illustrious brand.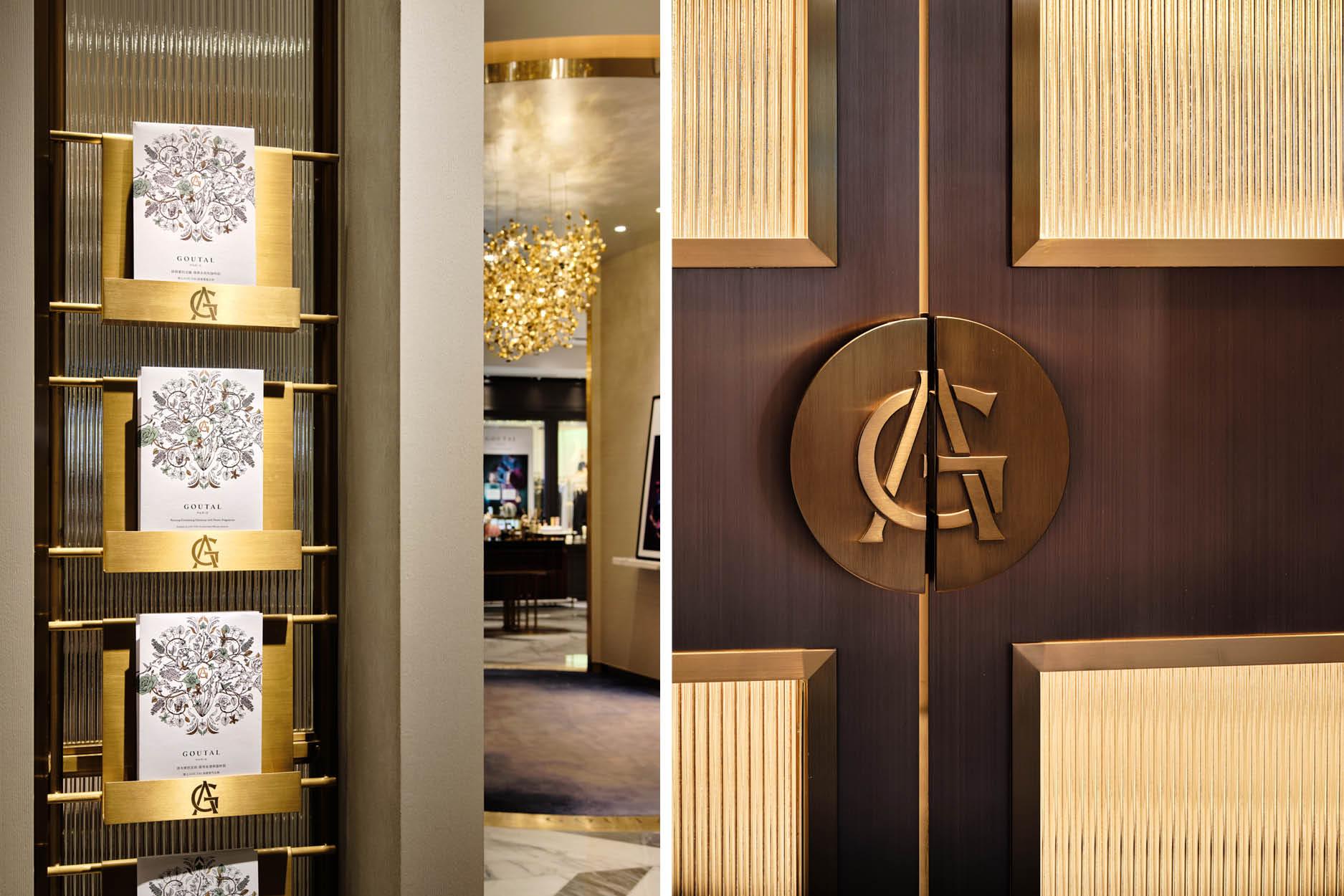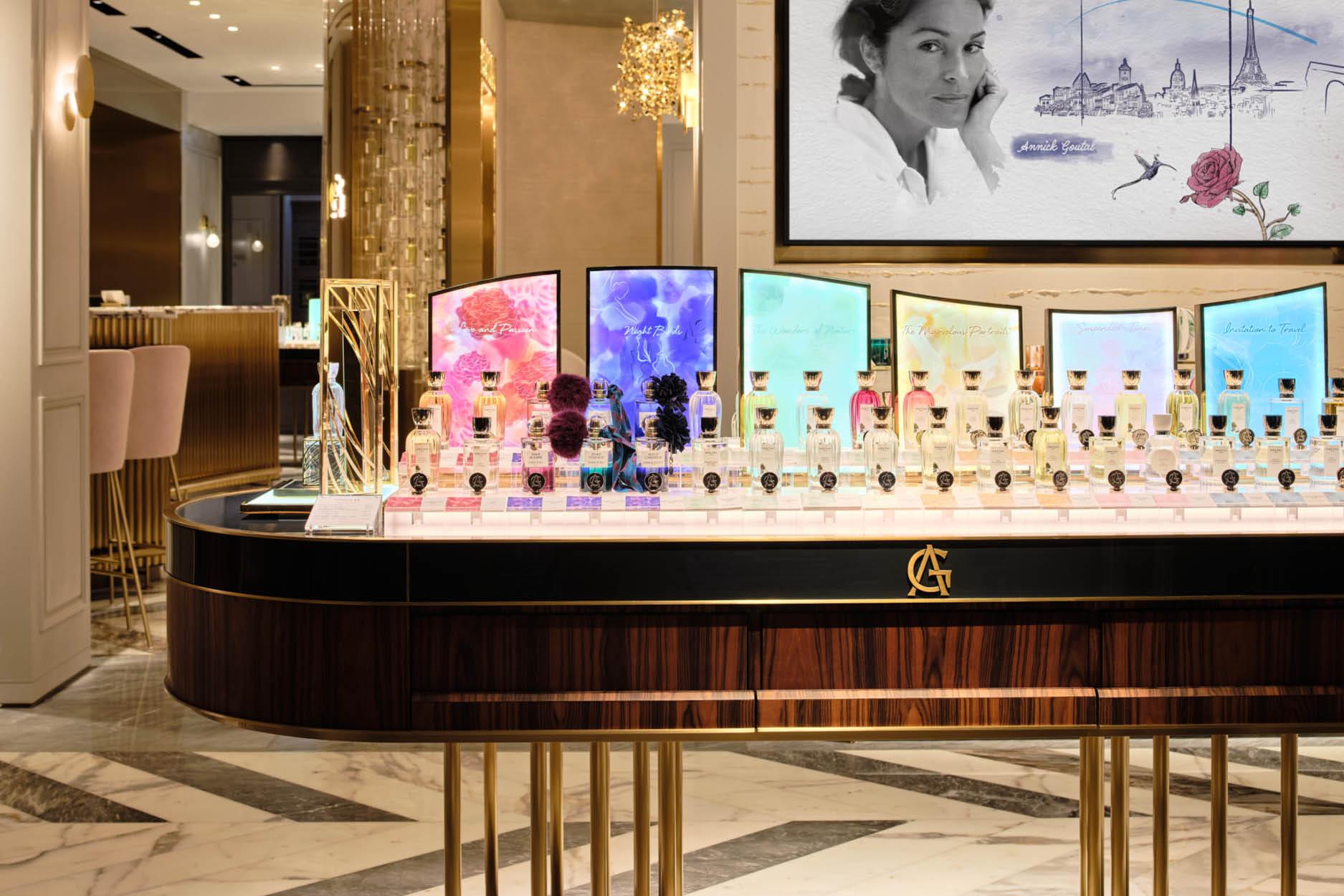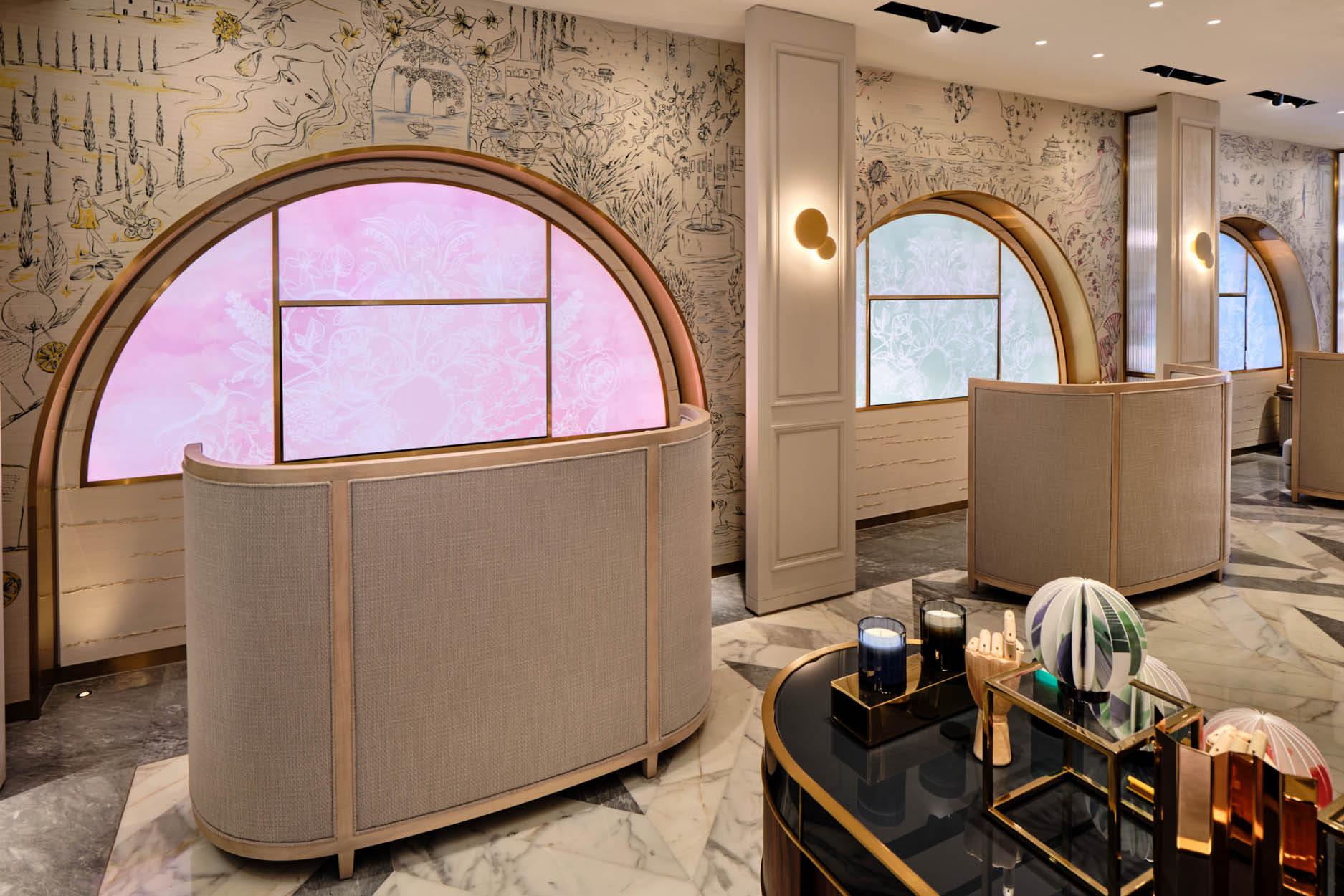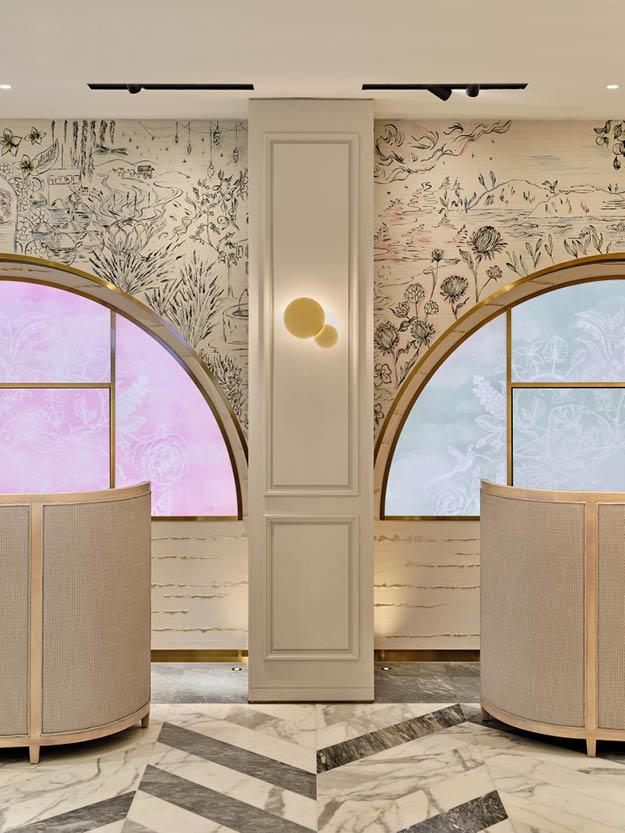 Visitors and perfume aficionados will surely be treated to a feast for the senses within the impressive store, where every corner and scent tells a unique story. "There are so many distinct elements that we created specifically; with these, we hope to give customers a very tactile, memorable experience coming into the store," adds Frank. "I think that's something we've deliberately wanted to create for Goutal in Hong Kong."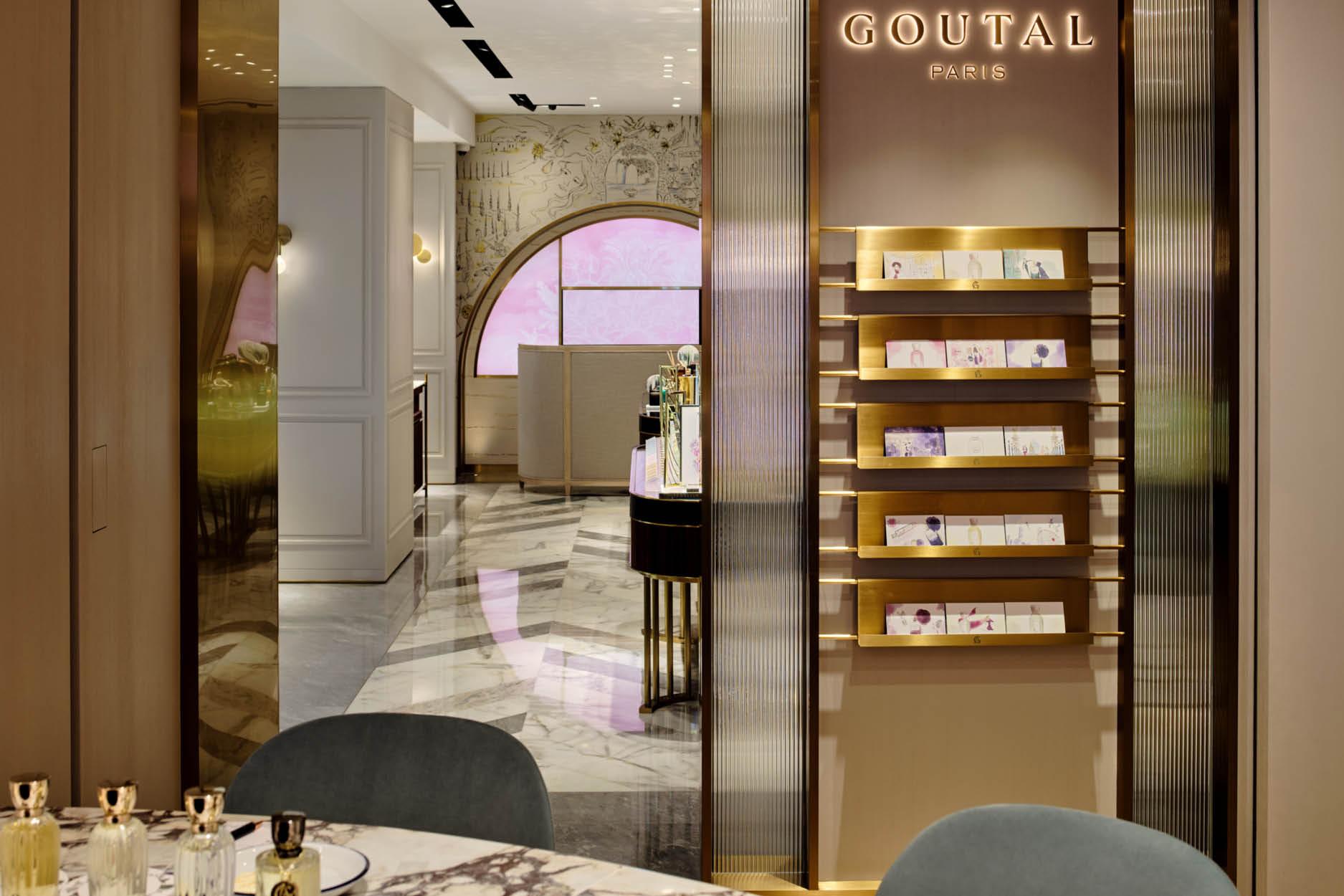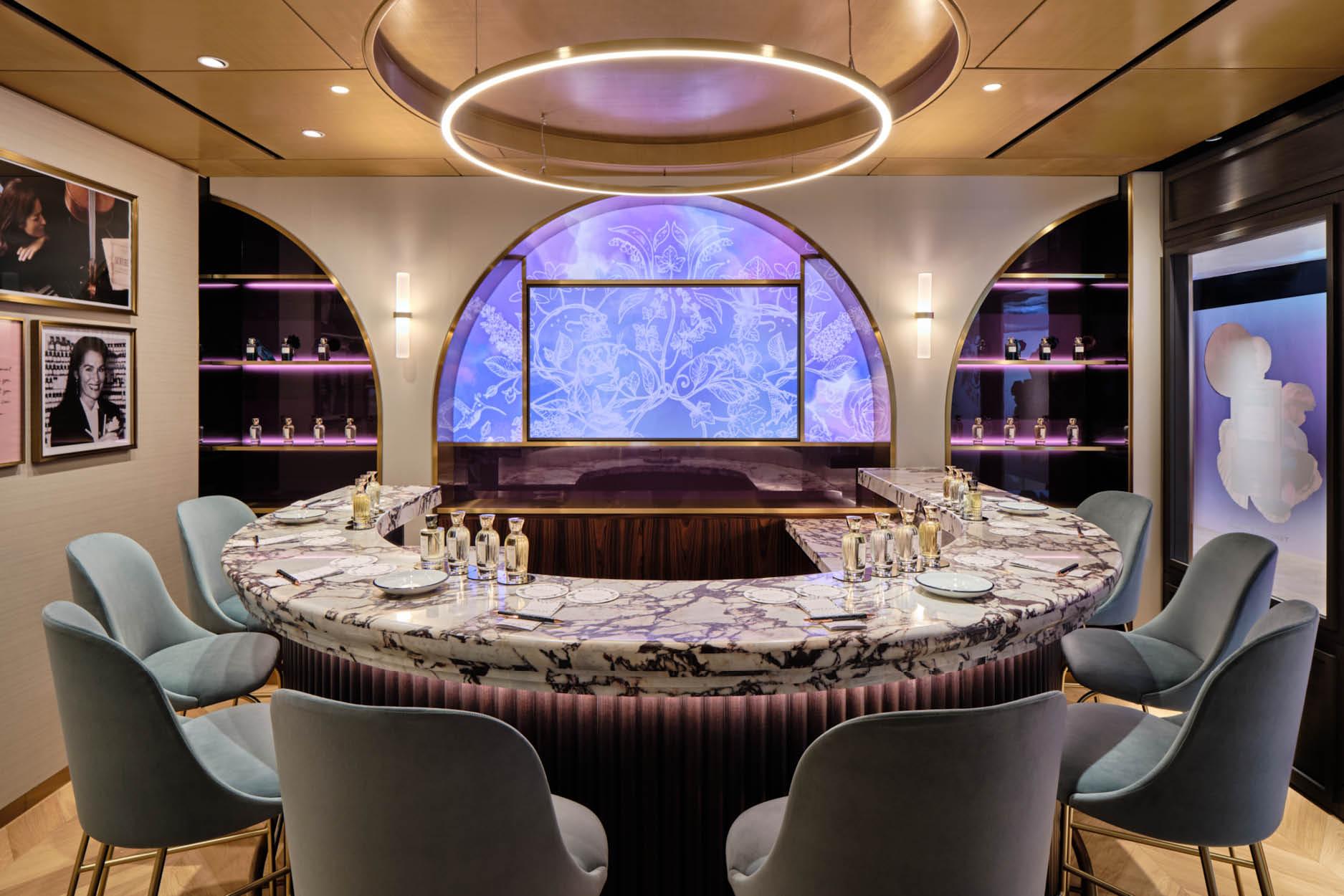 Address: La Maison Goutal, Shop 20, G/F, 27-47 Paterson Street, Causeway Bay, Hong Kong
Photography:Tan Hai Han
Facebook cover photo via @goutalparis