Whether it's toys, treats, or everything in between, there's no doubt our furry buddies deserve the finest things in life. However, finding dog beds and accessories that go with the rest of our furniture can be quite a challenge for those of us who are more particular about our home decor. So we did the digging for you and found five stylish pet homeware that will actually match your home's aesthetics.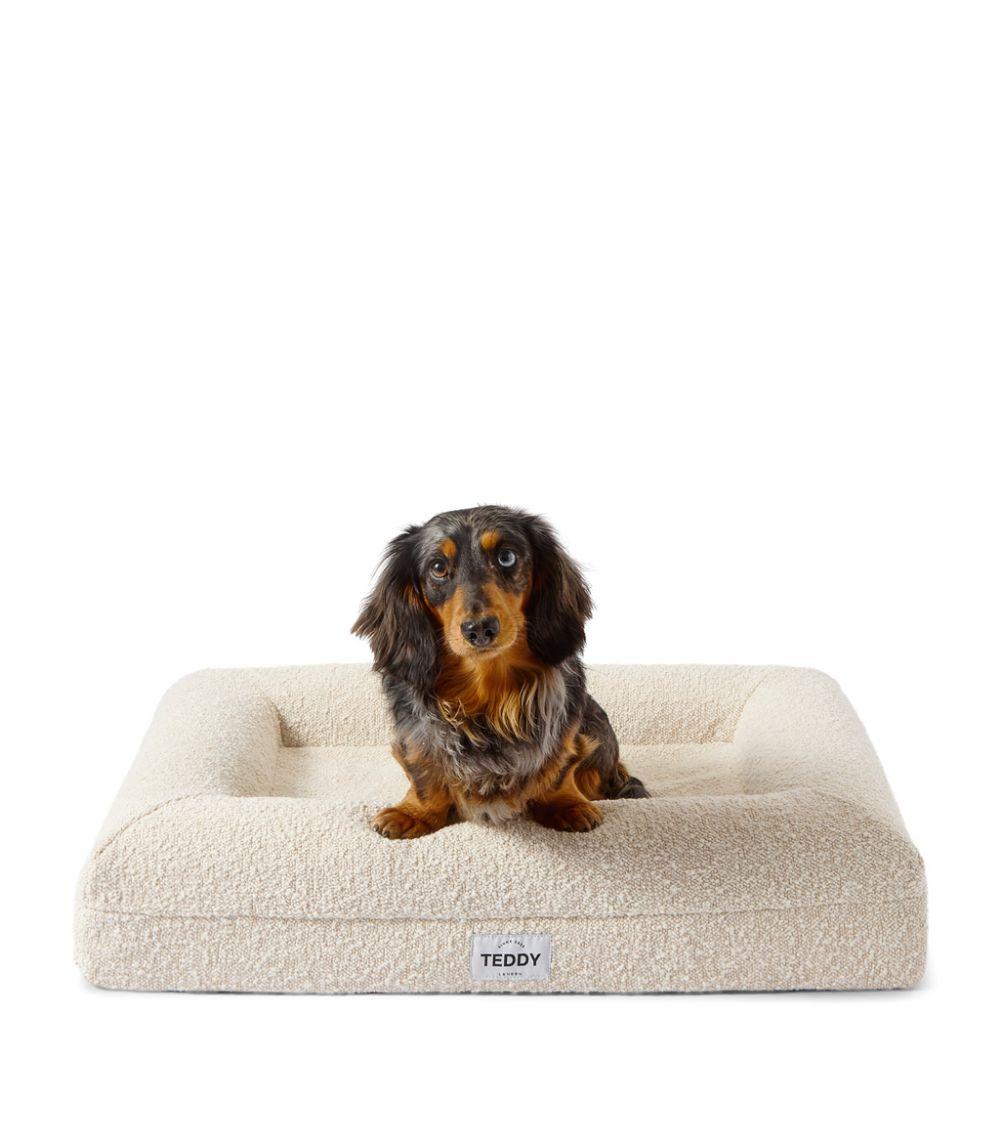 1. Teddy London Boucle Bed
You can tuck this pawfectly textured cozy dog bed right into your sleek home decor. Bouclé has become increasingly popular in recent years, commonly used on curvy sofas and boxy armchairs, and now even dog beds. With Teddy London, your pet's napping spot will seamlessly blend in with your modern décor. Its machine washable properties guarantee that it will remain clean and minimalistic.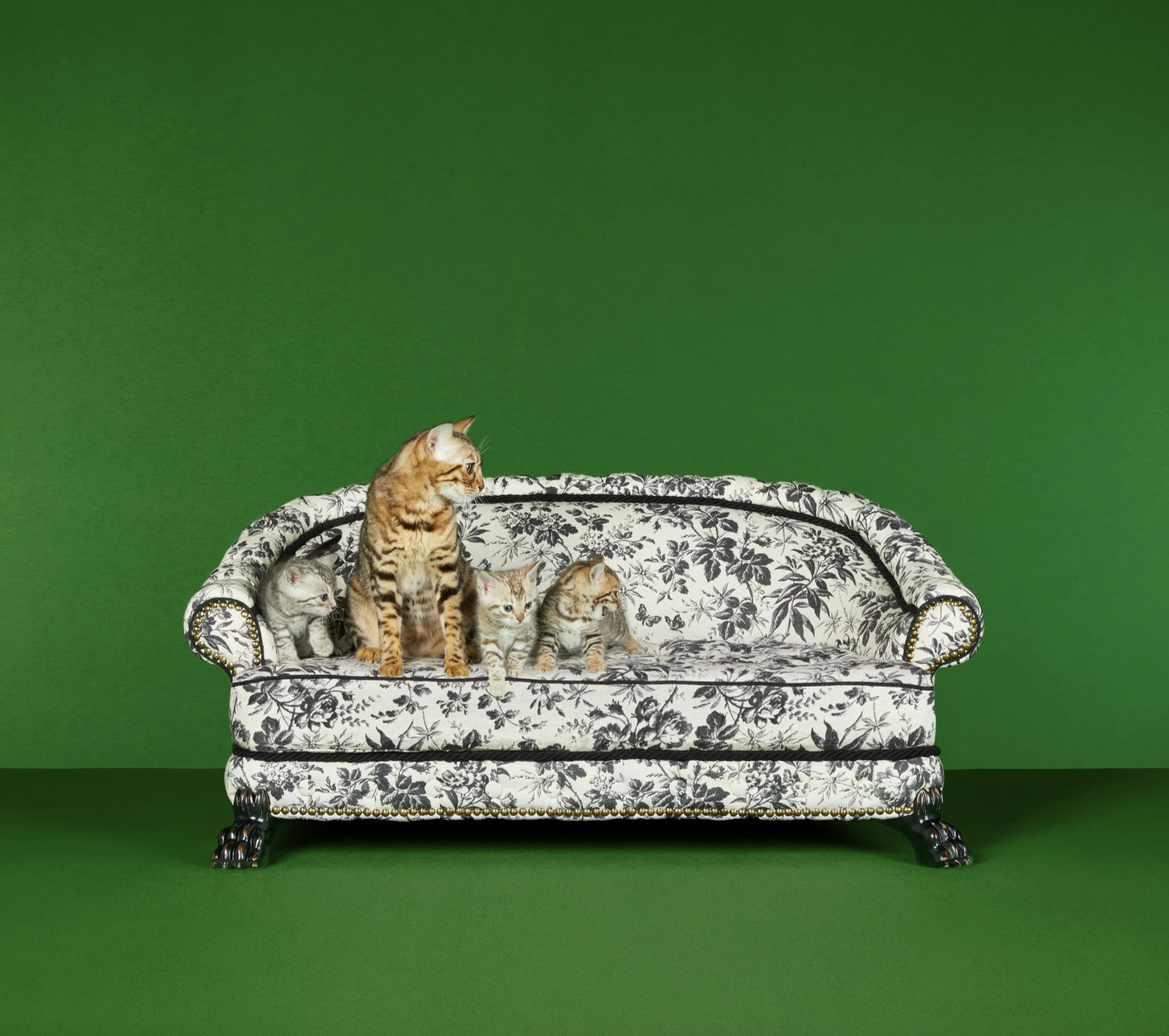 2. Gucci Herbarium Pet Bed
Did you know that the Gucci universe includes pet homeware too? This ivory and black pet bed looks just like a regular sofa, crafted from cotton with Gucci's emblematic Herbarium print. With this stylish sofa-bed made for both dogs and cats, you'll have both a décor piece to enhance your home as well as a place for your furry friend to hang out. (You can even get a Gucci pet herbarium cotton T-shirt to match your pup or kitty to the sofa...)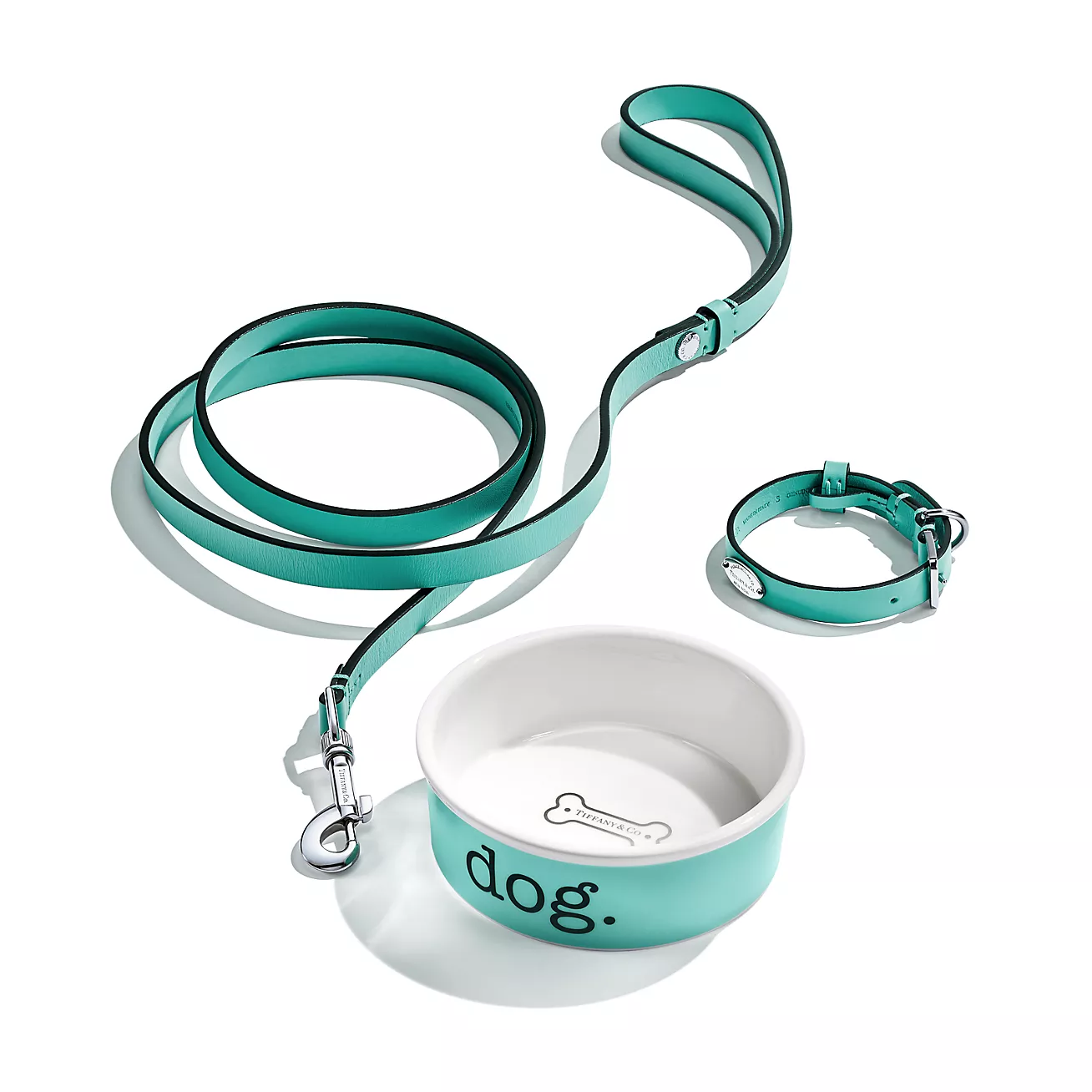 3. Tiffany & Co 3-Piece Set for Dogs
Enjoy a touch of classic Tiffany Blue glamour in your home with this three-piece set for your dog. The leather collar (which you can accessorise with dog charms) and leash both feature palladium hardware that adds a special level of durability. This bone china bowl is adorned with a simple but apt inscription of the word "dog" on the exterior, with the Tiffany logo framed inside a dog bone on the interior.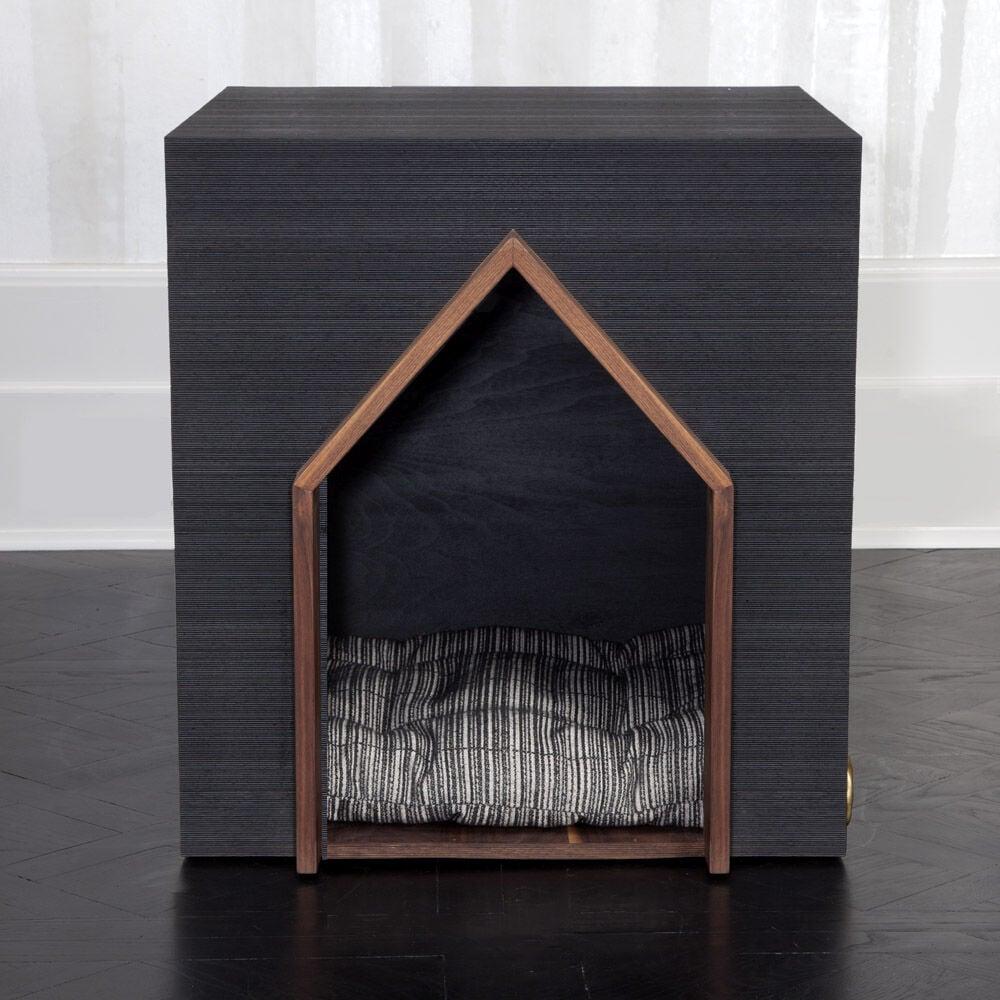 4. Kelly Wearstler's Beau Dog House
Man's best friend deserves a stylish pad at home too. If you have a magnificent fur-boy waiting for you at home, interior designer (a dog mum herself) Kelly Wearstler has just the right dig for him. Wearstler's signature kiss motif paired with natural walnut details adorns the Beau Dog House, which is hand-crafted out of ebonized ribbed walnut with burnished bronze accents. This sleek and masculine pad is guaranteed to keep your dog comfortable while he rests.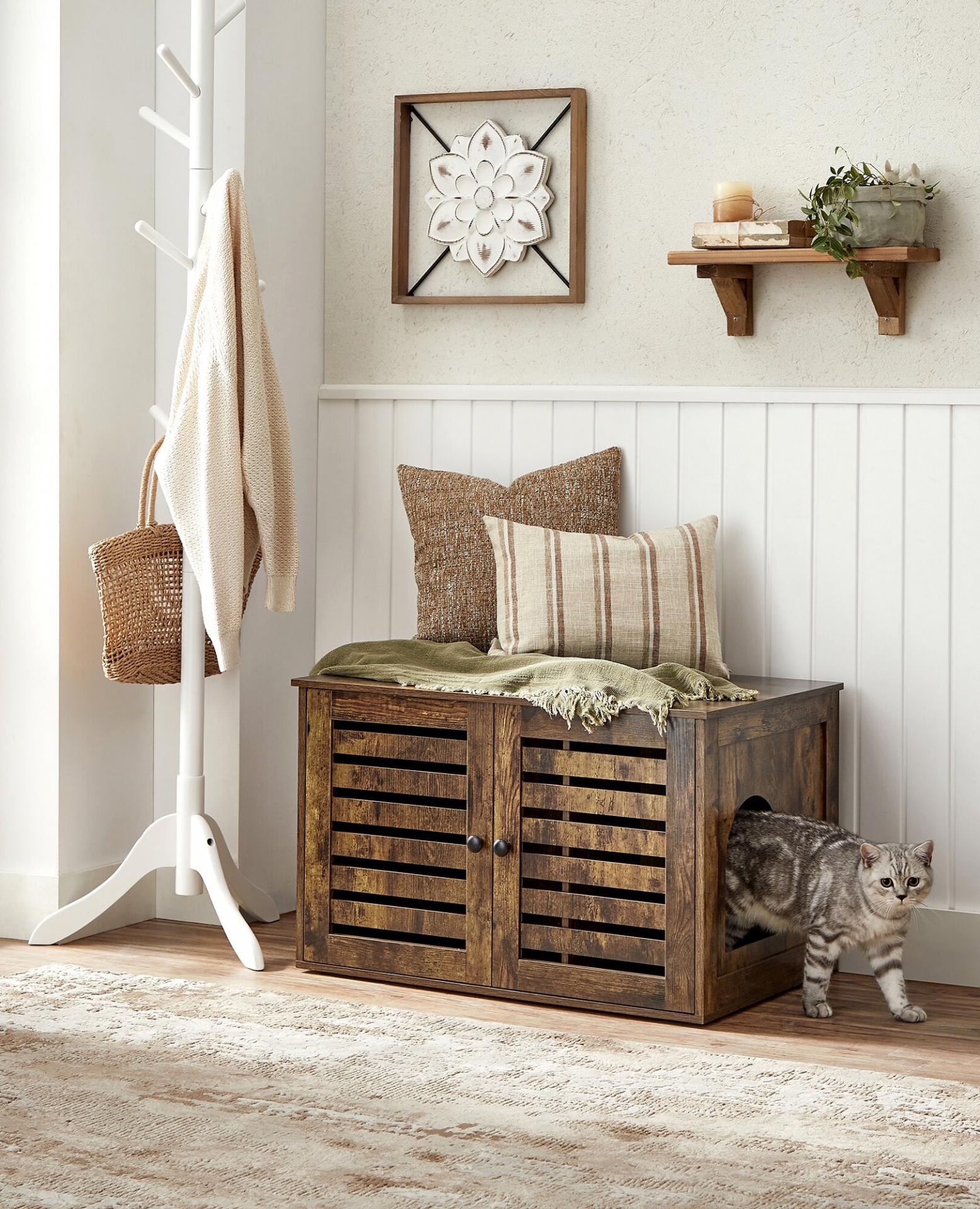 5. Three Posts's Linkwood Litter Box Enclosure
Three Posts' hidden litter box is purrfect for cat owners who don't want a sandbox in the middle of their house filled with poop. This litter box enclosure will keep your cat clean while maintaining the aesthetics of your home. It's made of engineered wood and comes with a cutout that lets your cat use the bathroom while keeping other pets (like dogs) out. Featuring two louvered doors for air circulation, easy scooping and litter changes, this leak-proof enclosure is also water, scratch and stain-resistant.