Curated by Steve Leung Design Group, God of Teppanyakia is a sophisticated interplay of dark shades and luminous accents, offering guests the utmost discretion in a contemporary Japanese setting.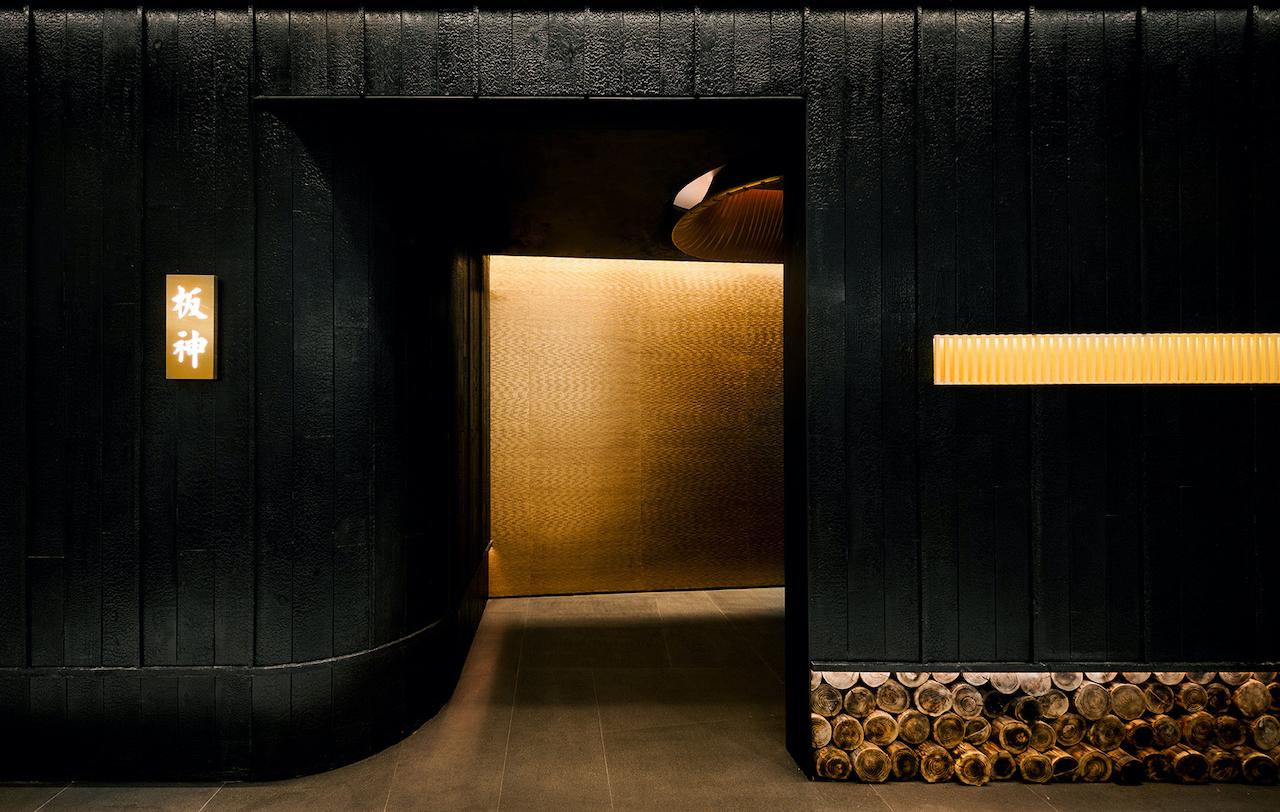 The contemporary backdrop of Mount Fuji instantly transport you to the very streets of Japan, when stepping into the moody arena of God of Teppanyaki. A 604-square-meter intimate space, this cosy spot imparts a personal ambience between diners and expert teppna chefs.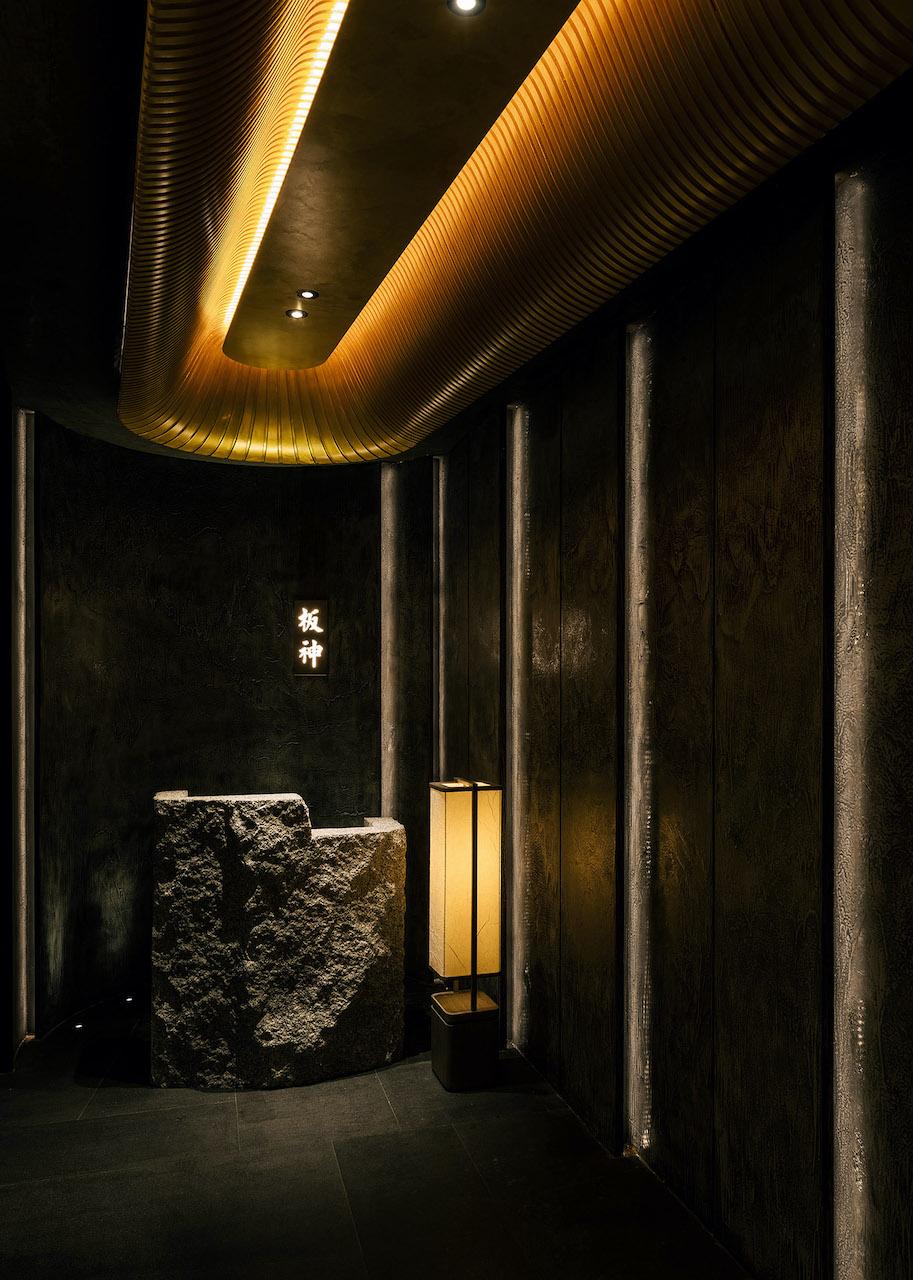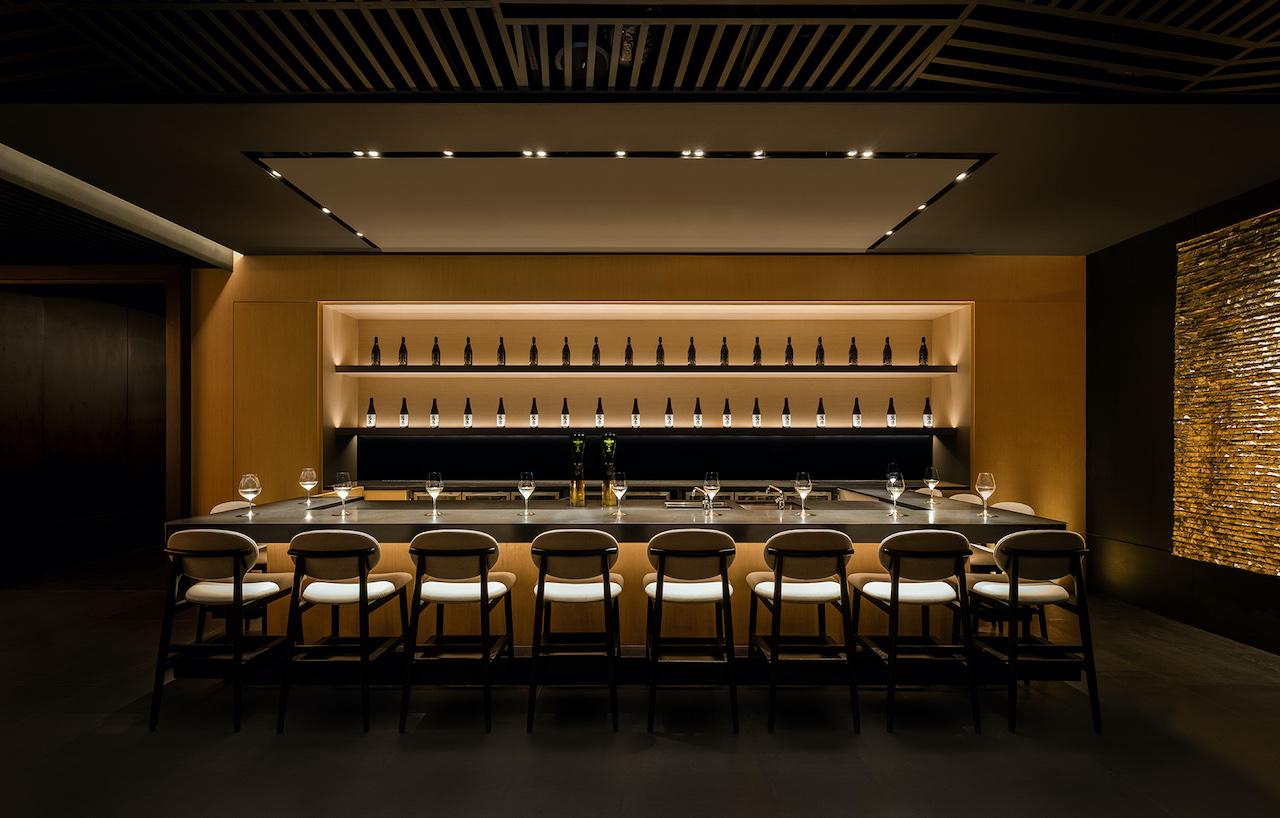 Spanning multiple private dining rooms to a sake bar, sushi bar, and wine and sake tasting room, elaborate partitions host small groups of 4 up to large groups of 24 guests featuring a thoughtful spatial design to allow dynamic and customised flows between different areas.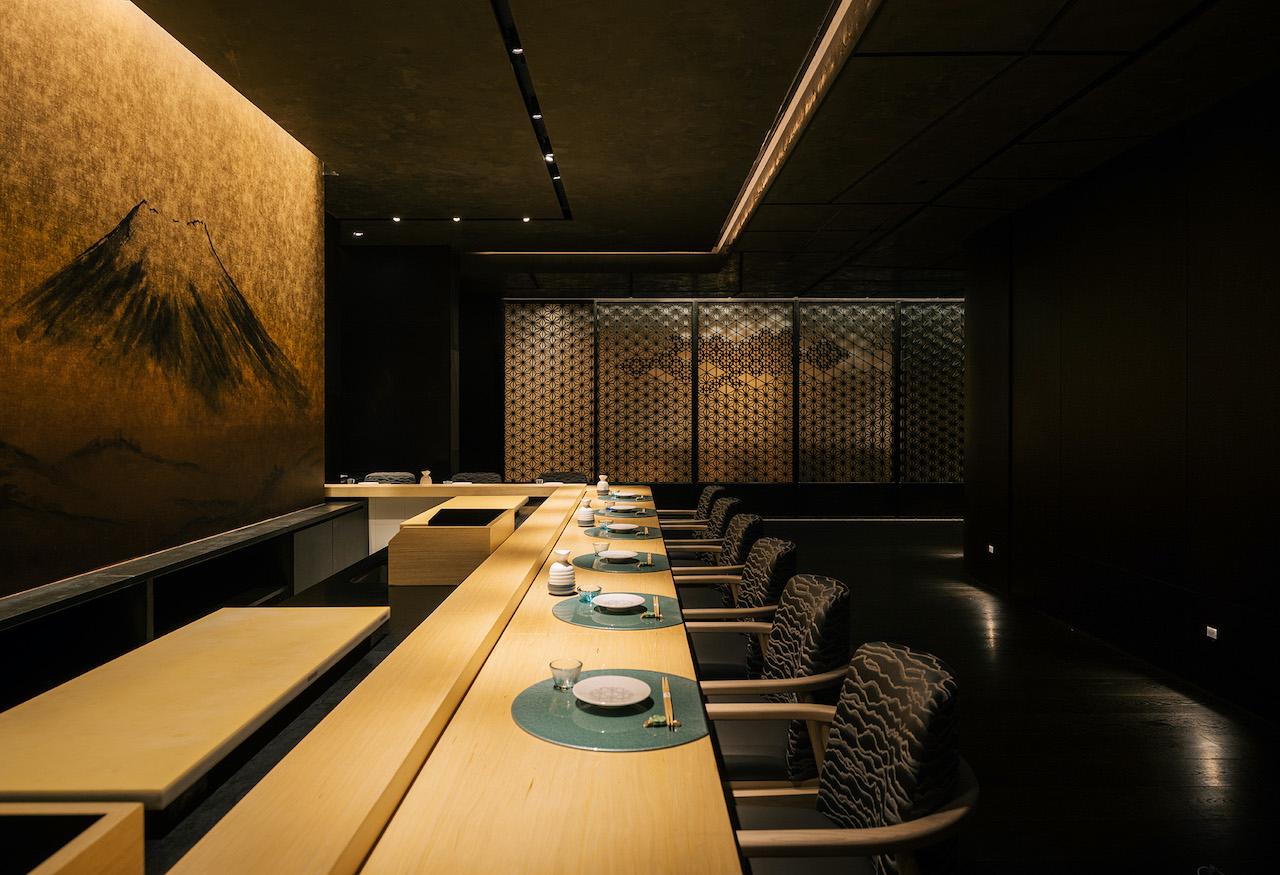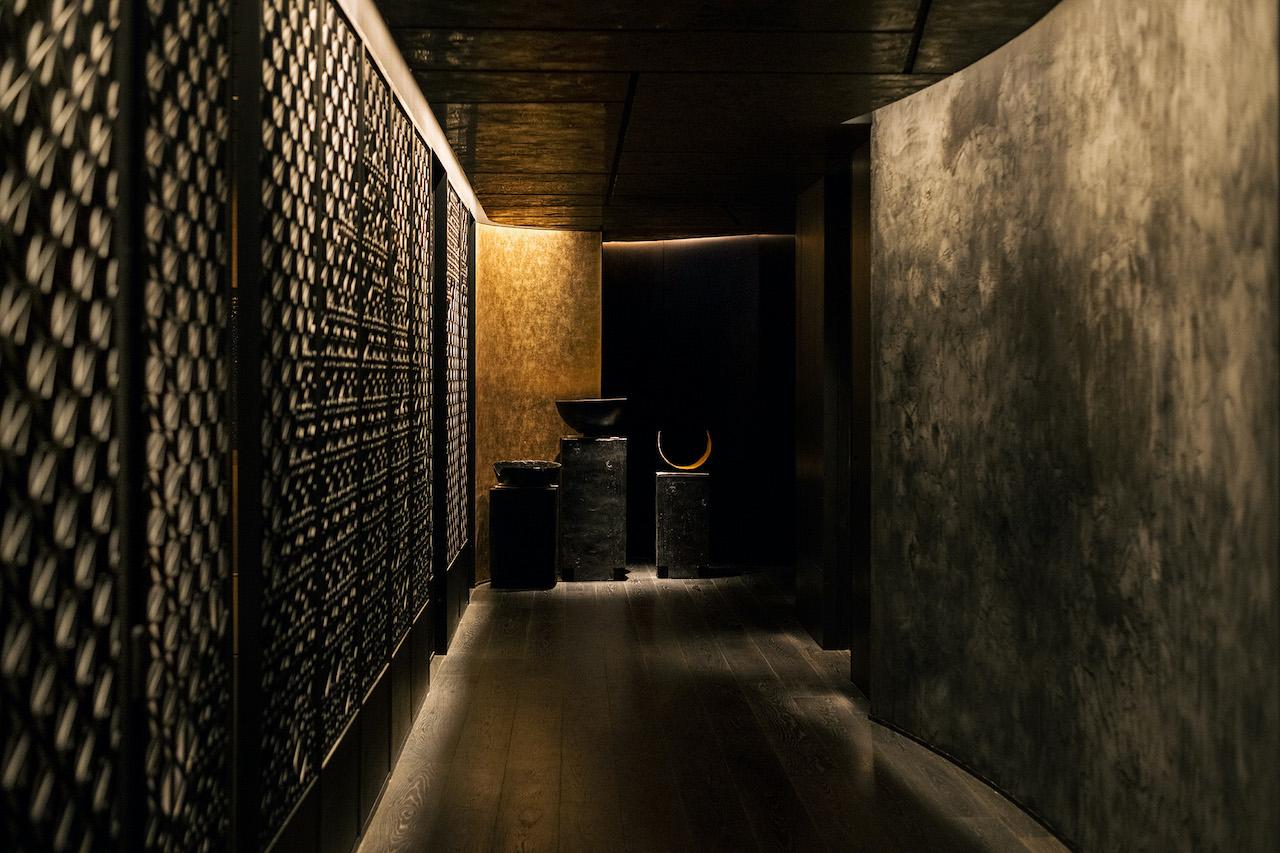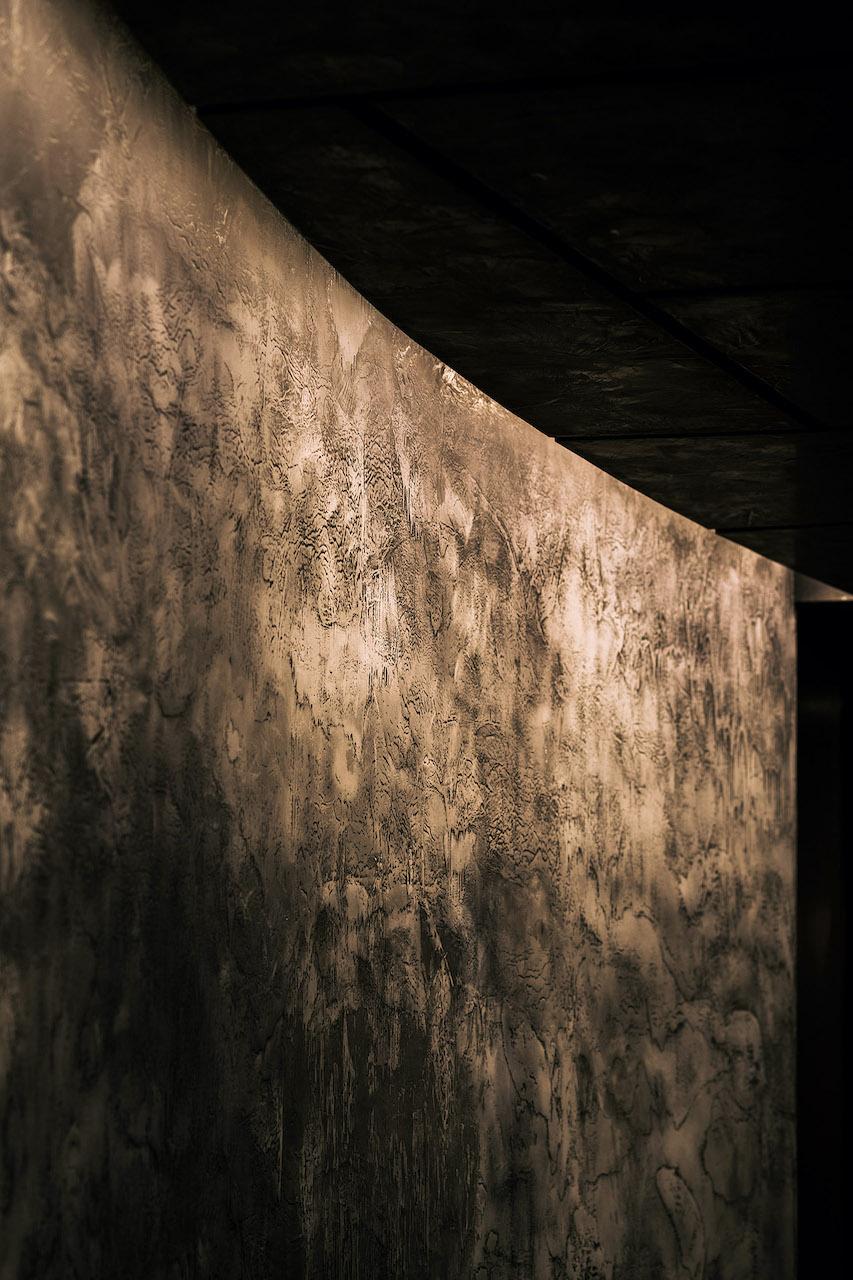 The Tsubaki Teppanyaki set is a true haute Japanese experience: thee 10-course set begin from three types of sashimi and follows through with South African Abalone, white cod fish, A5 Wagyu sliced beet, before finishing with sugar toast as dessert.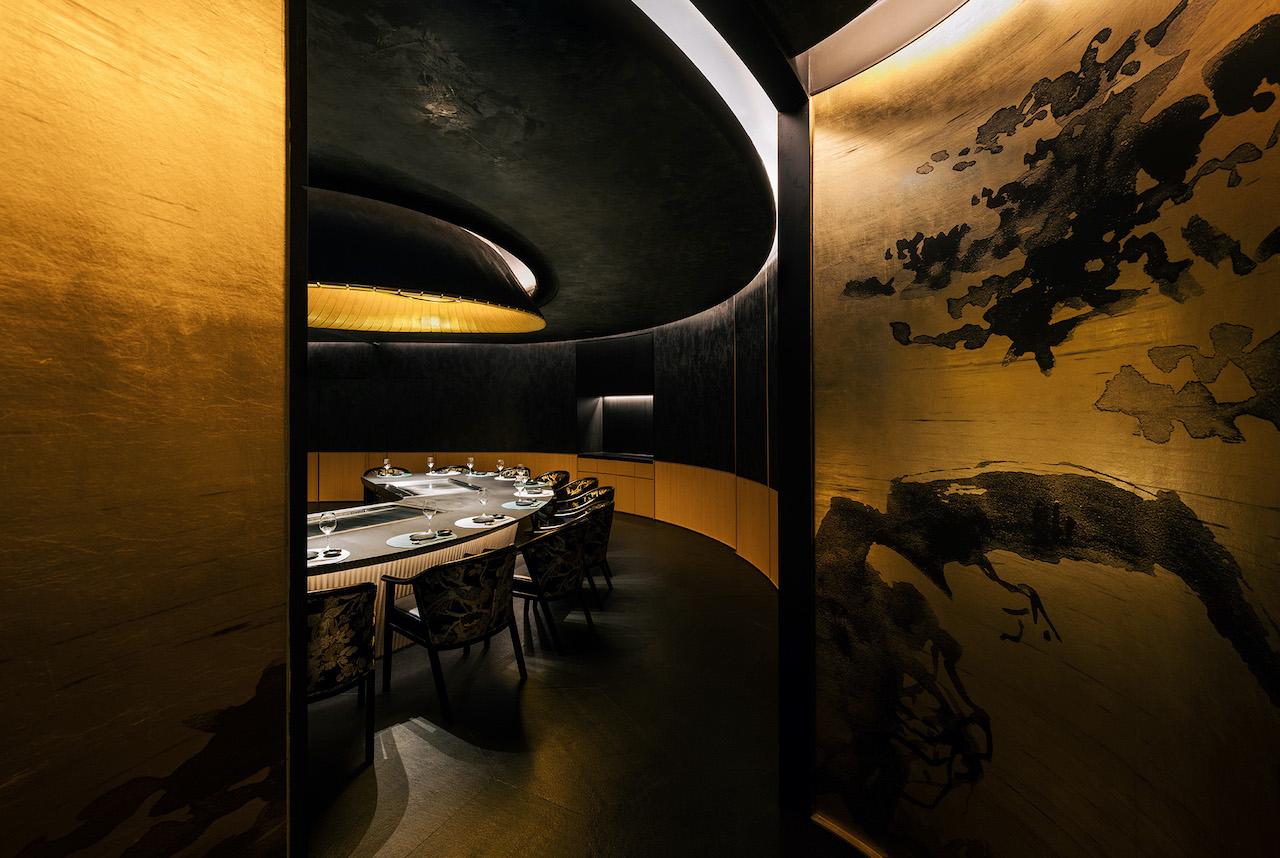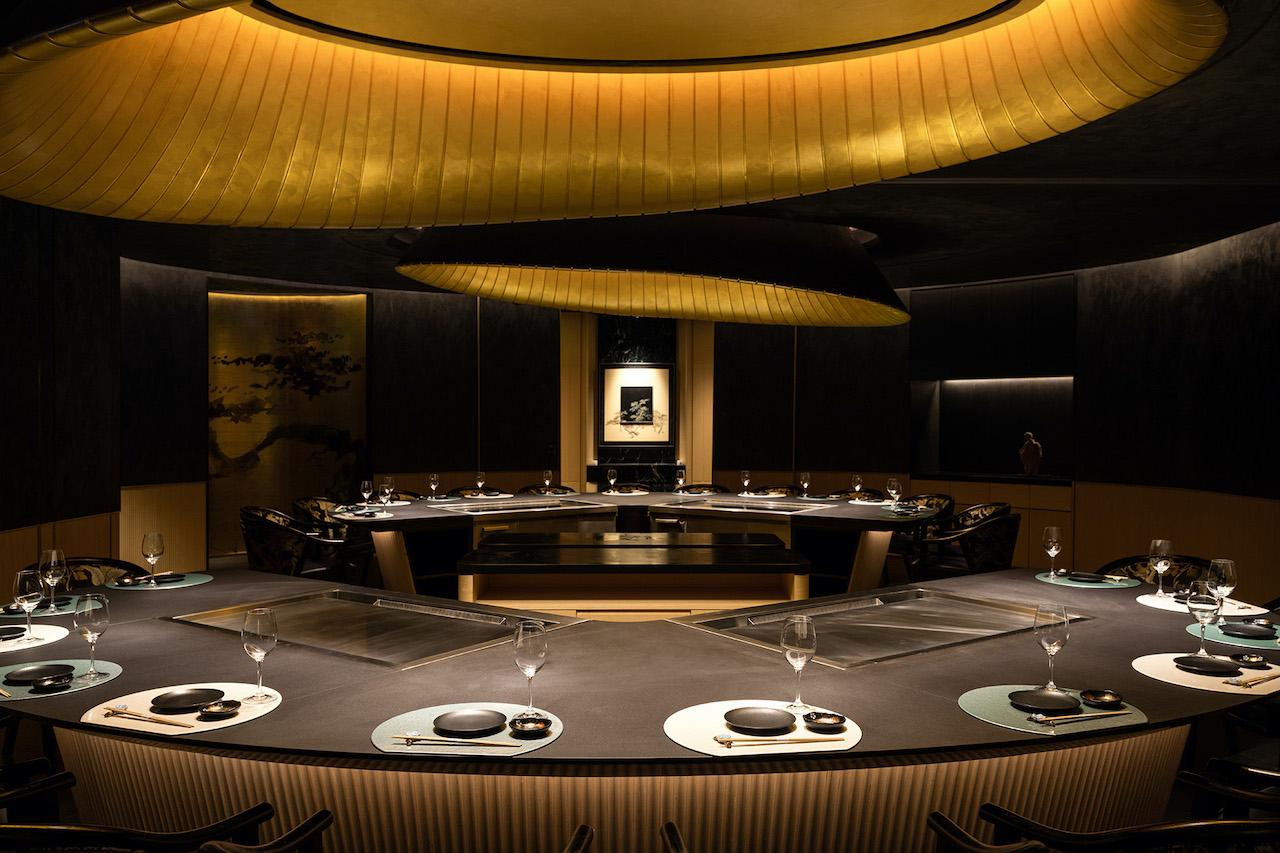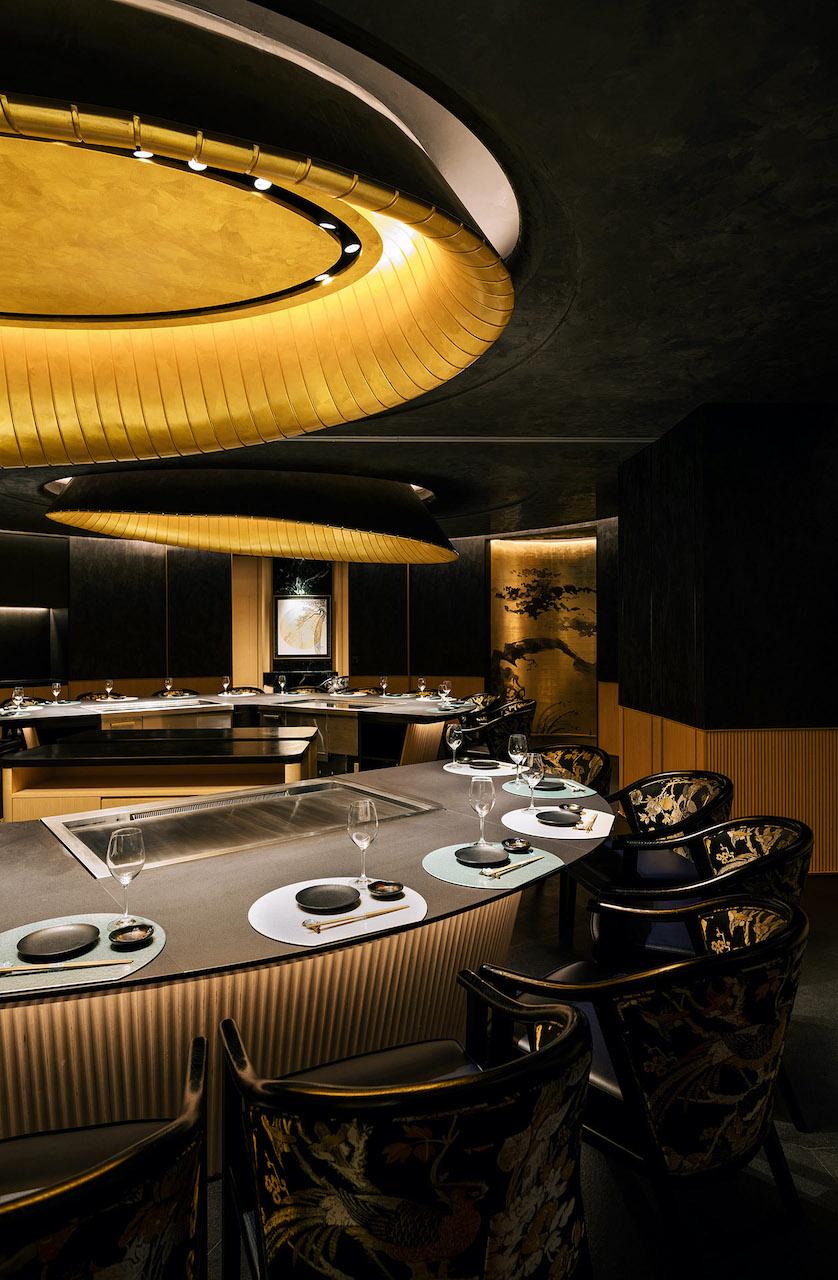 Drawing inspiration from the enchanting beauty of Japanese natural landscape, predominant design elements are integrated into the interiors: a striking Mount Fuji art backdrop, bespoke wallpapers and fabrics bearing traditional botanical patterns, and the abundance of timber and granite used throughout the entire venue, instantaneously bring the diners a vivid experience of authentic Japanese culture.