The new residence by STUDIOTAMAT is a place dedicated to travellers where they can feel at home and at the same time experience the joy of travel.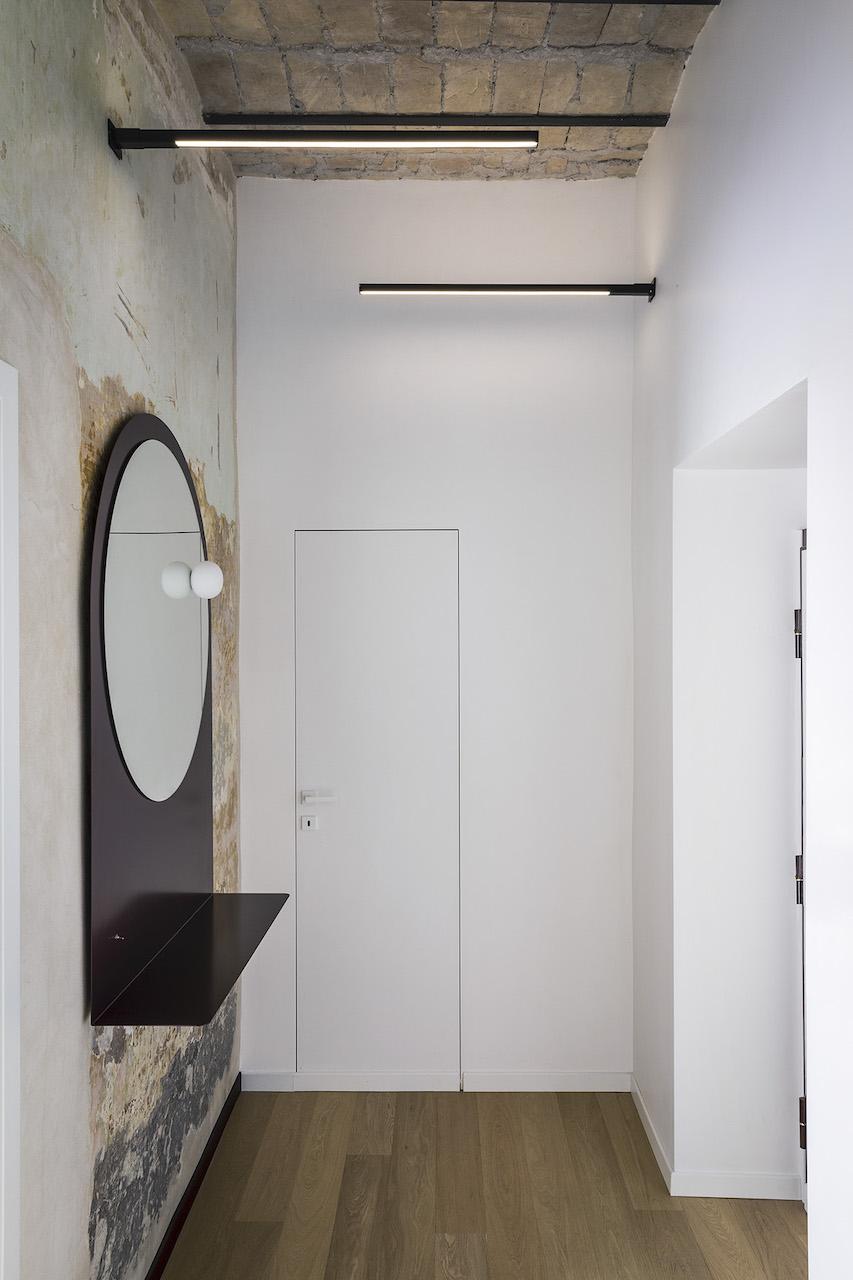 As the latest project by STUDIOTAMAT, the apartment measures just 65 square meters and is tucked away in the heart of one of the busiest neighborhoods in the city, on the first floor of a listed building. Named Casa Totem (meaning Totem House), the residence is revamped to welcome travelers who yearn to explore the more contemporary facet of Rome. It can accommodate up to four people and is spread over an entrance hall, two bedrooms, a kitchenette and a living area with flexible furnishings.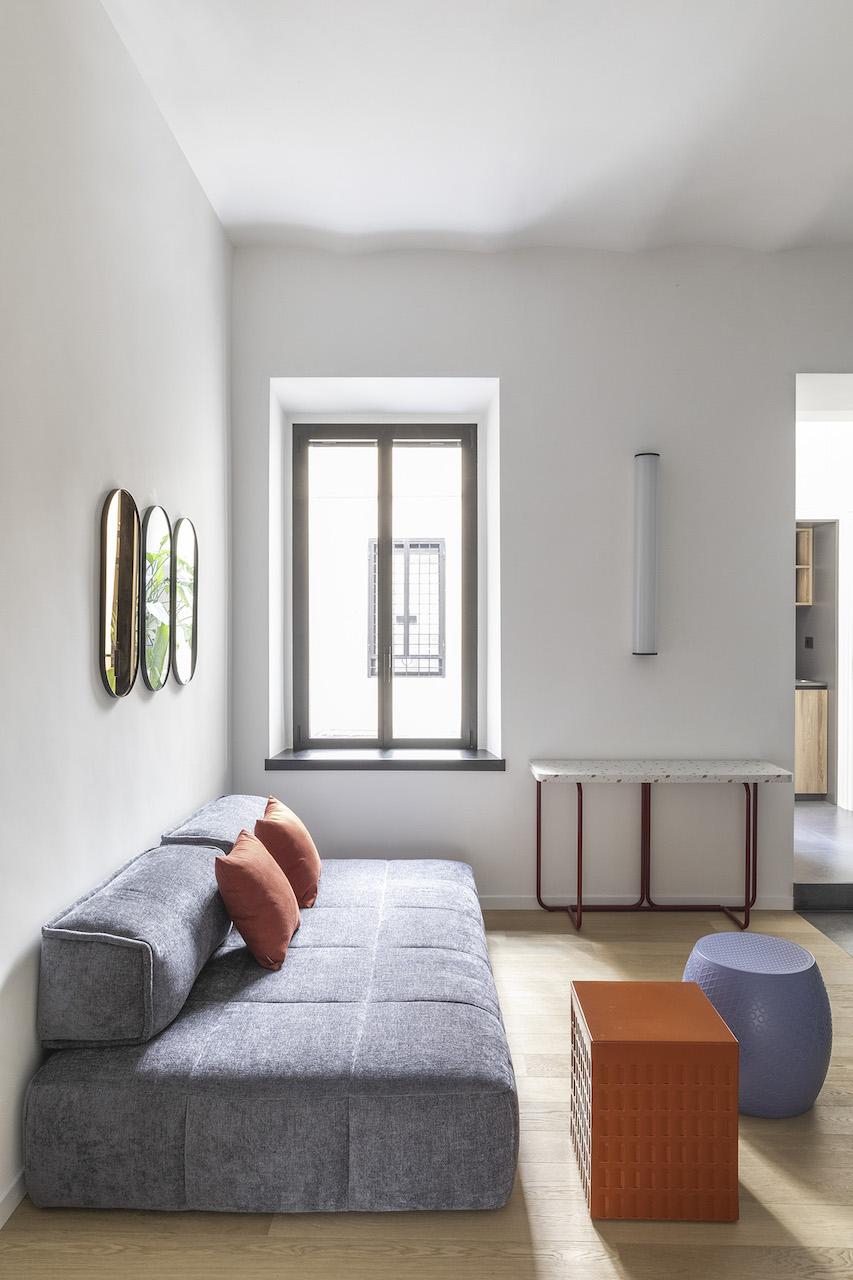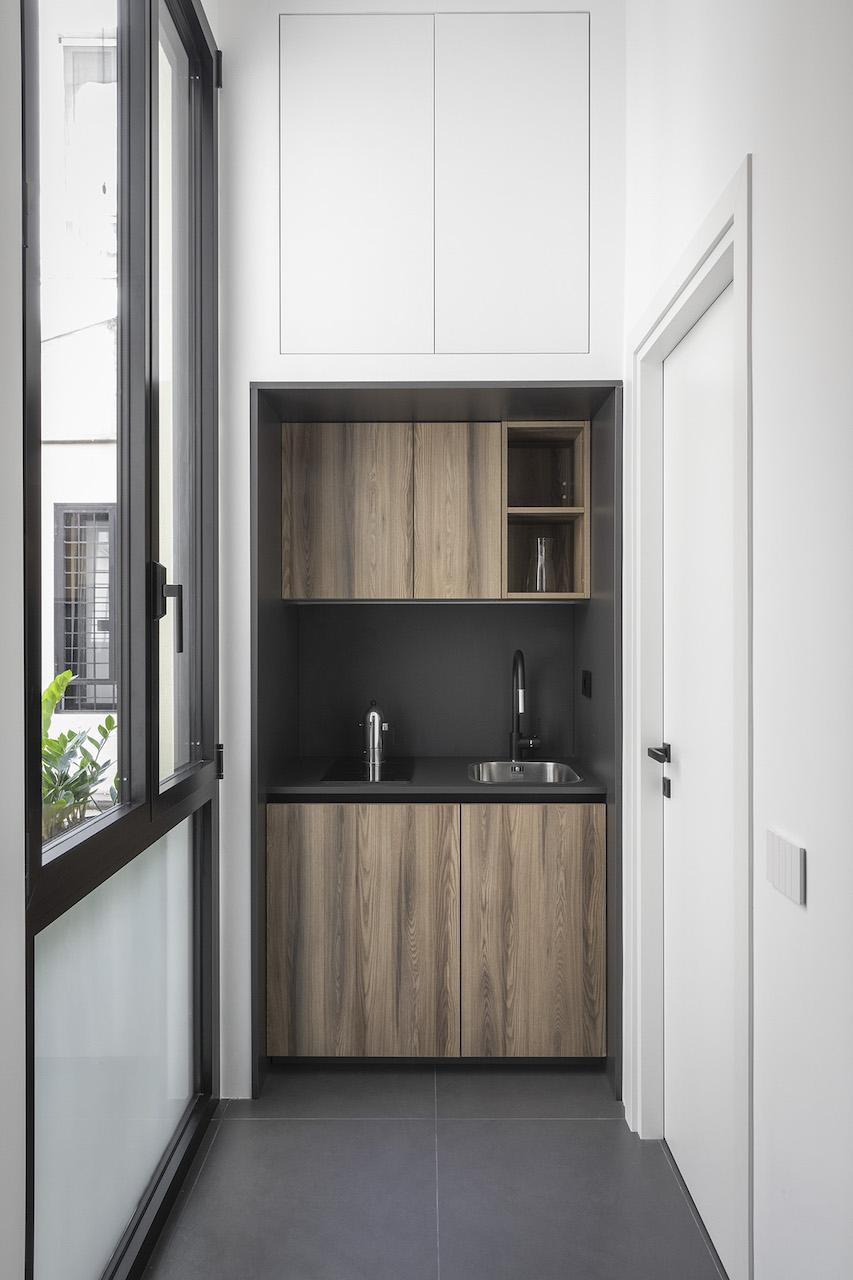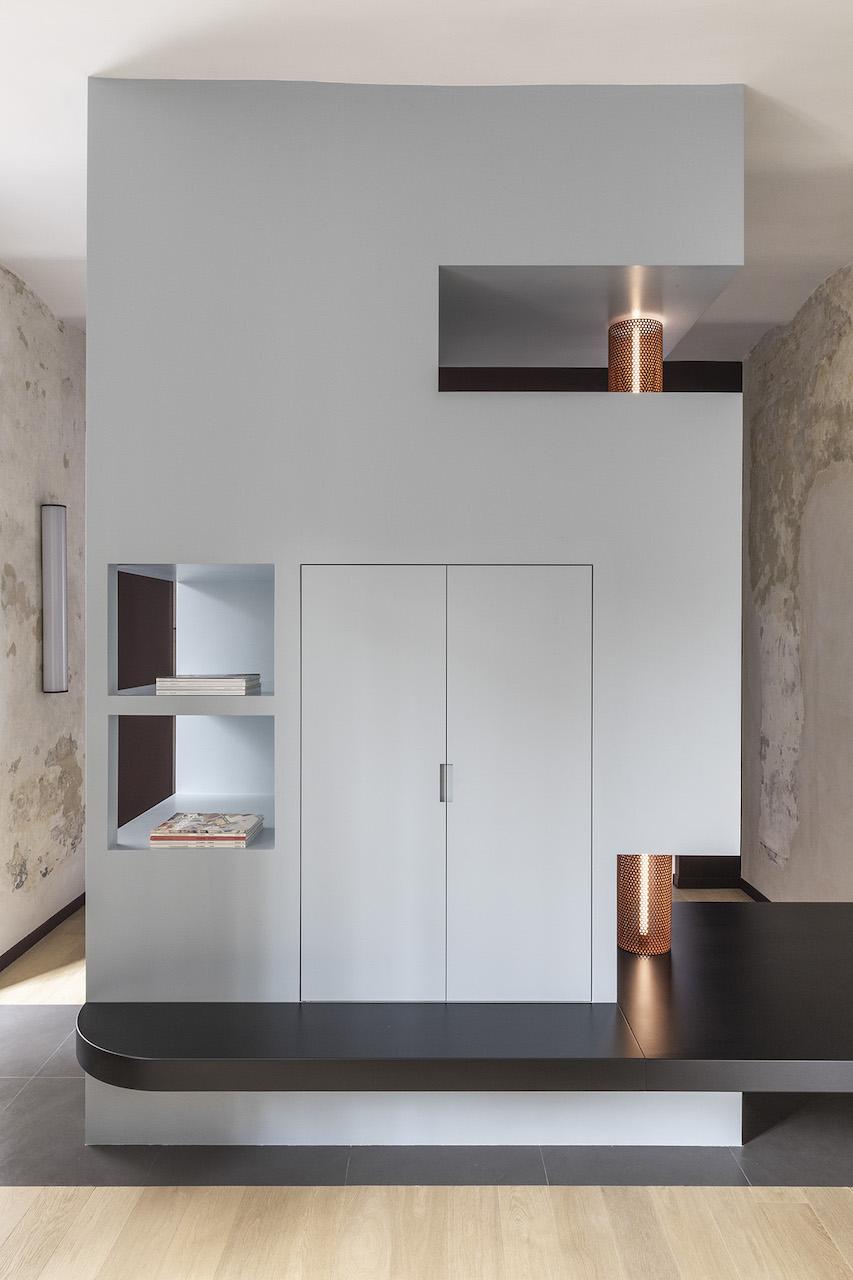 The apartment, originally covered with seventies wallpaper, has been stripped bare, revealing a layering of original colors and glazes of the time in which it was built. These were the starting point for the architects, who opted for color choices in line with the pre-existing plasters, while maintaining the classic imperfections.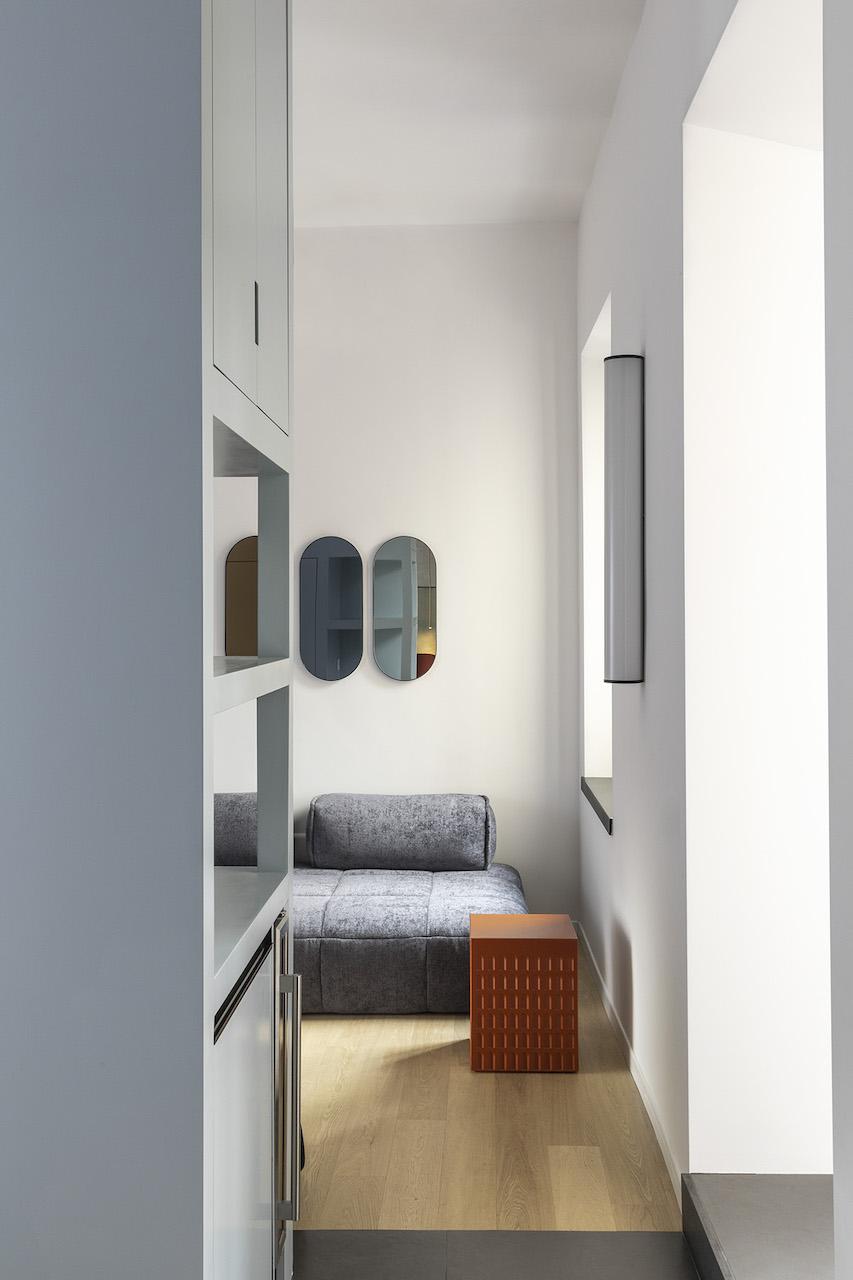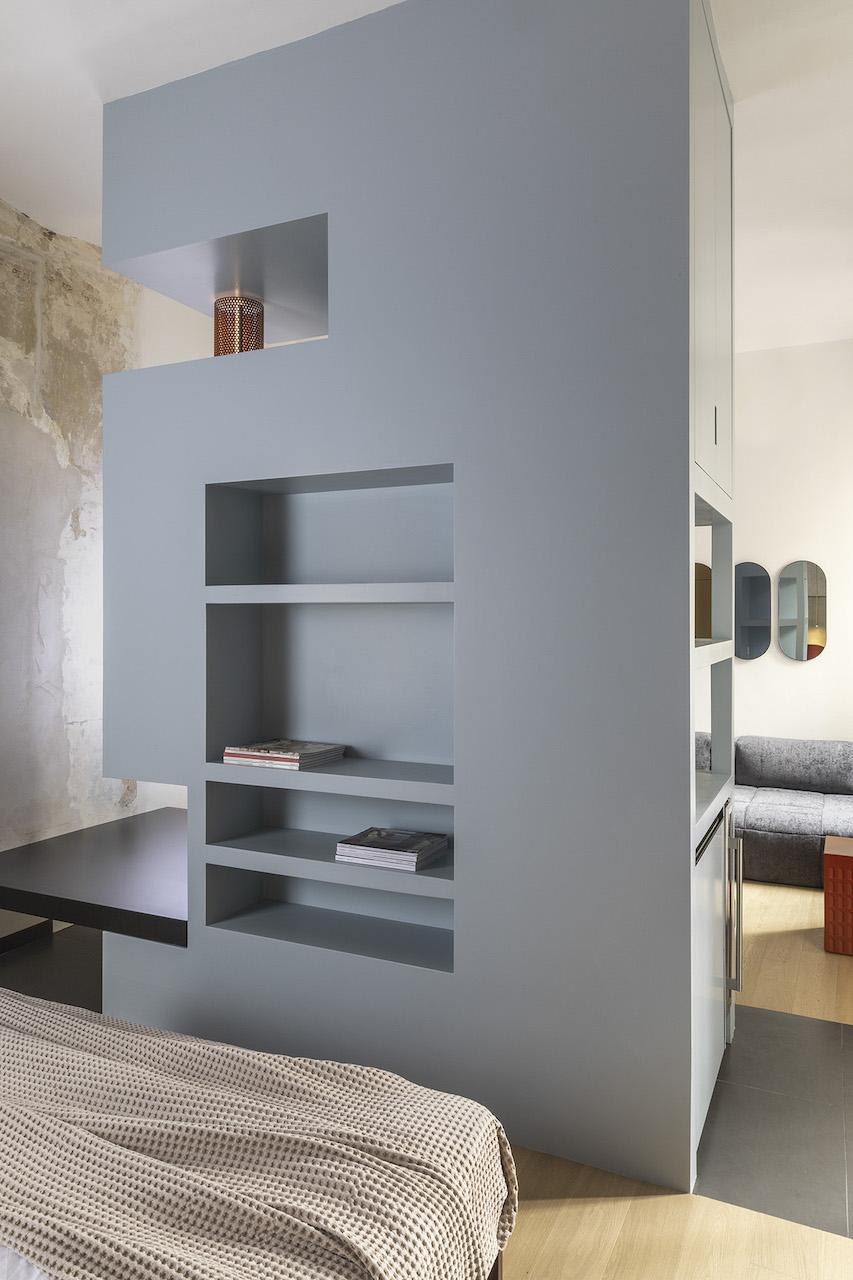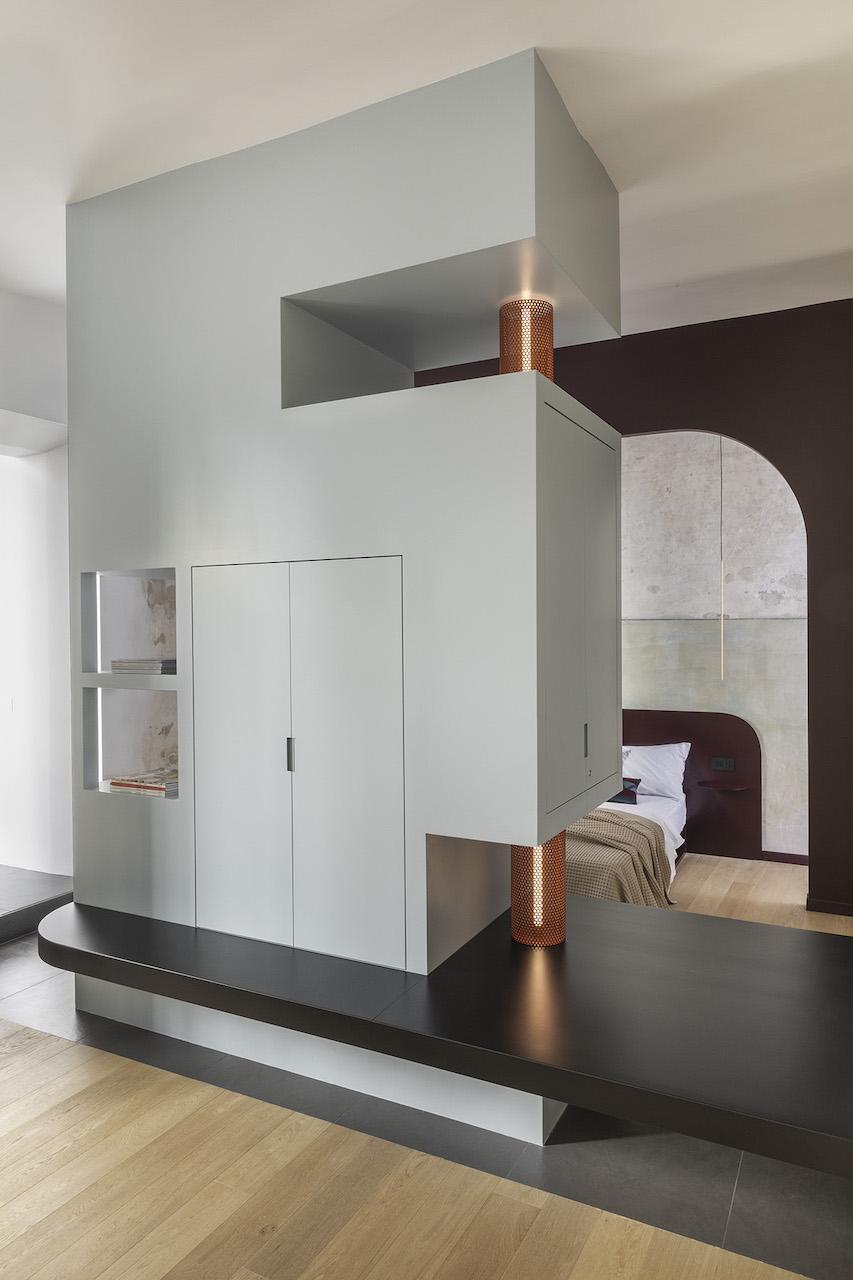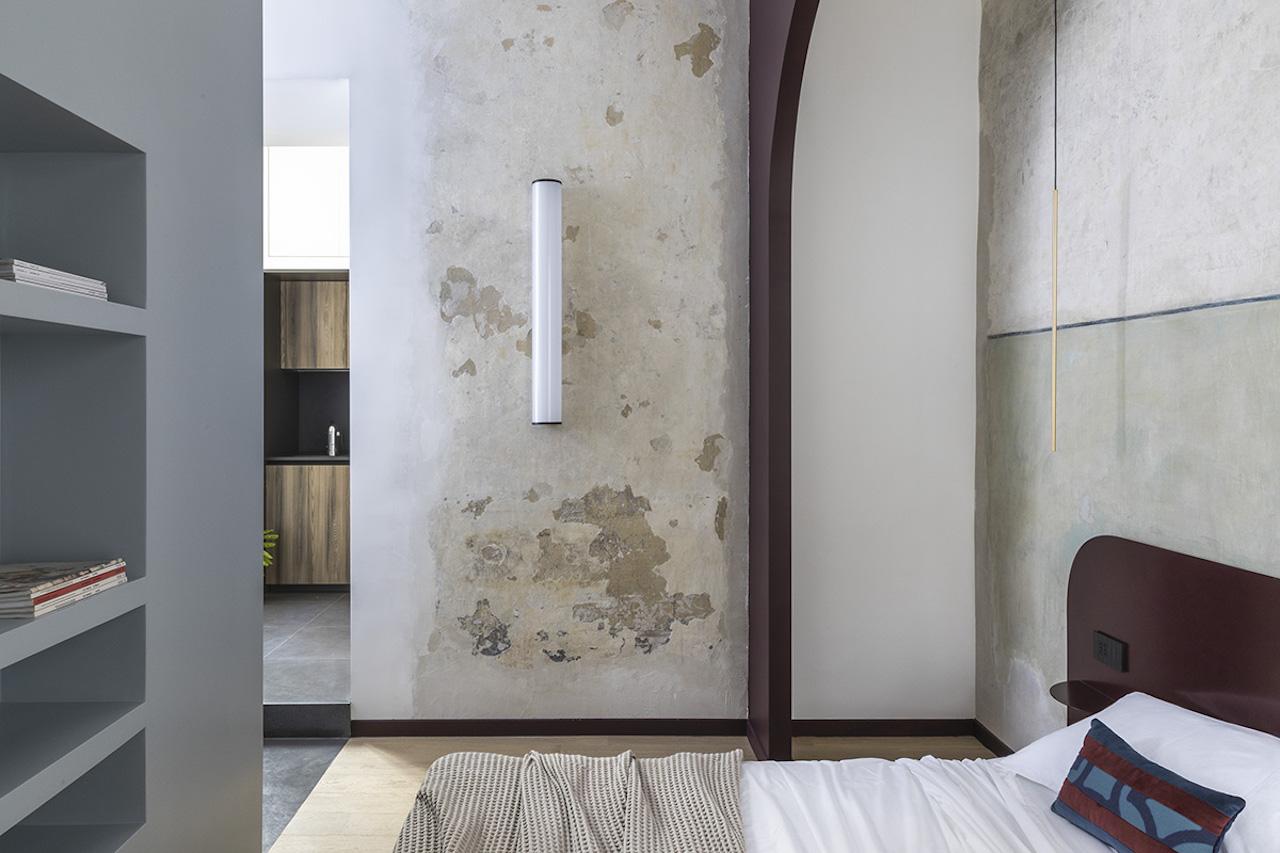 "The challenge was to create a contemporary design intervention in continuity with the past, to calibrate the historical peculiarities of the apartment and elements of contemporary architecture, in a game of contrasts that made it possible to create heterogeneous and characterful settings," explains Matteo Soddu, Co-founder of STUDIOTAMAT.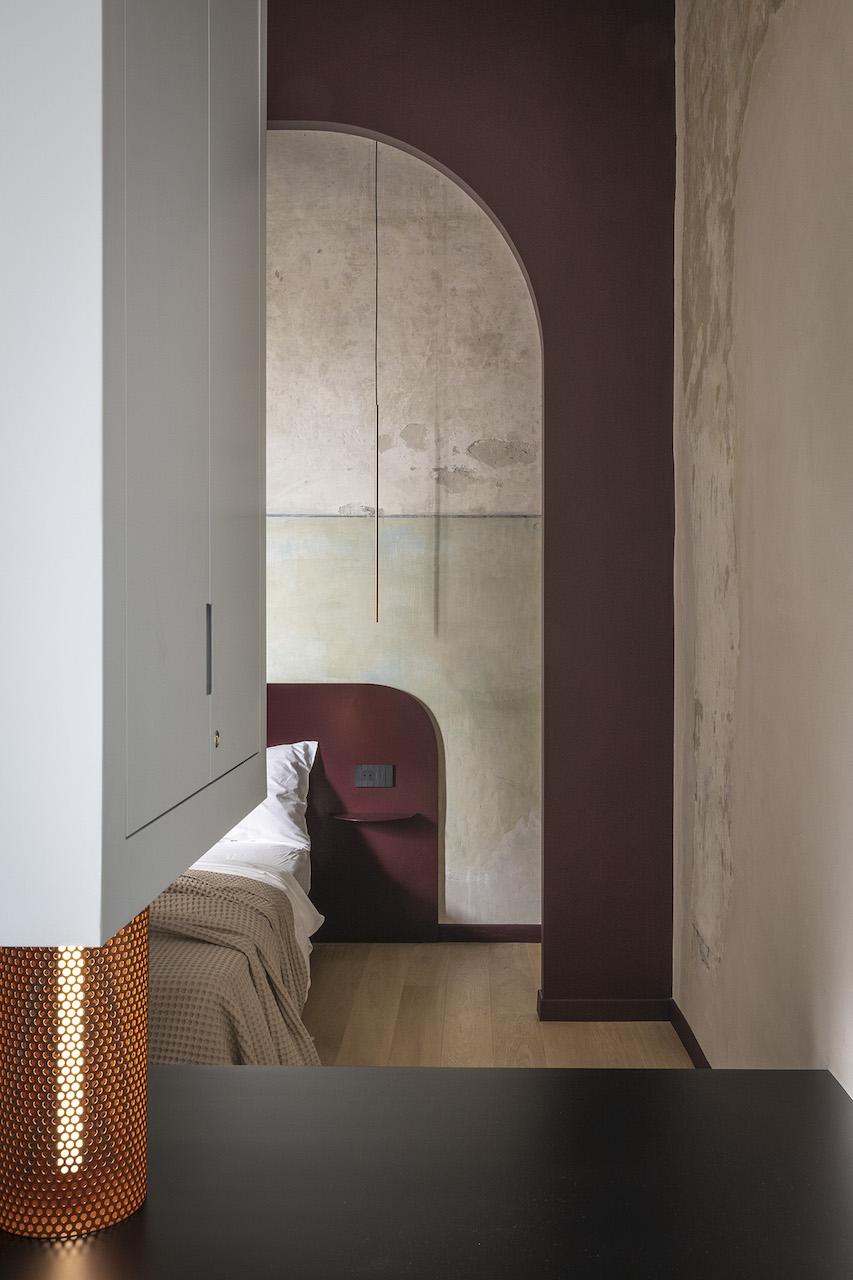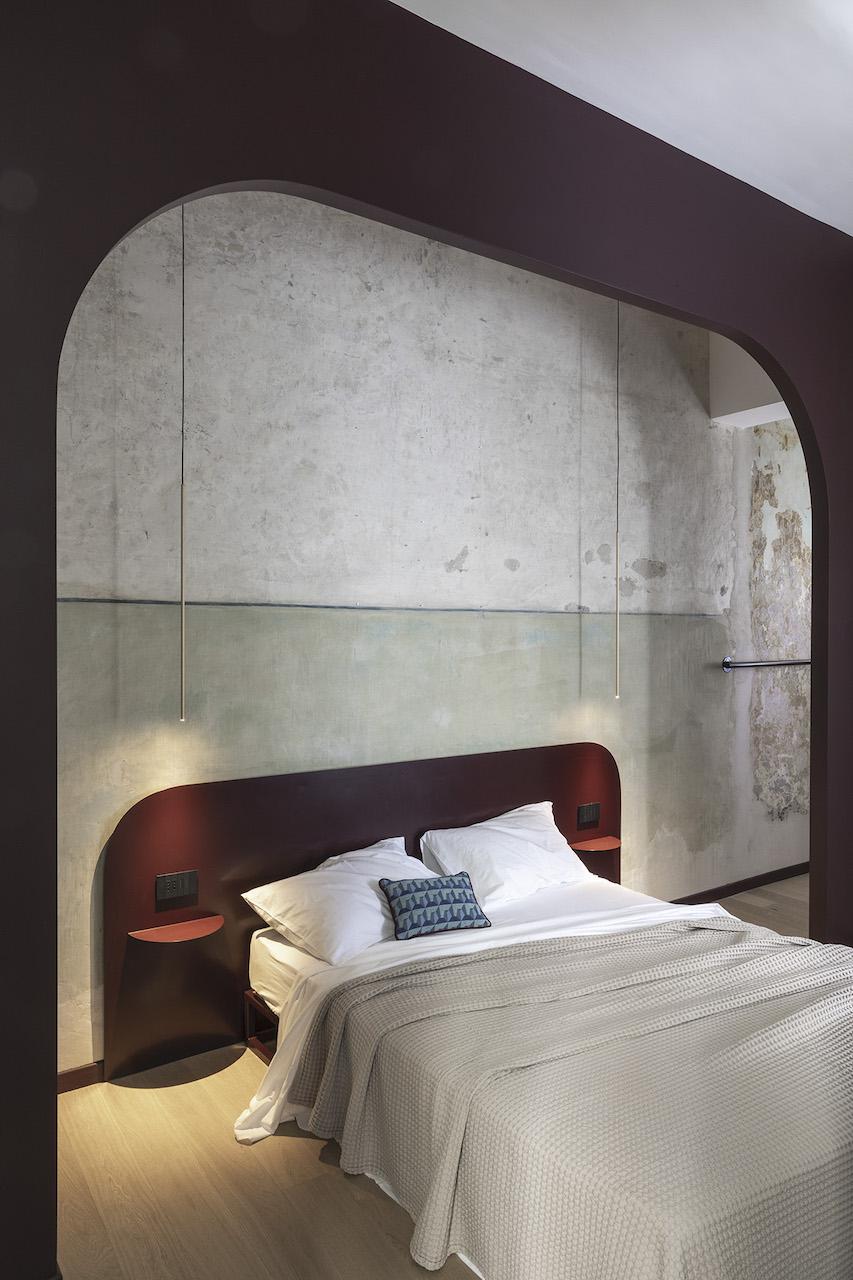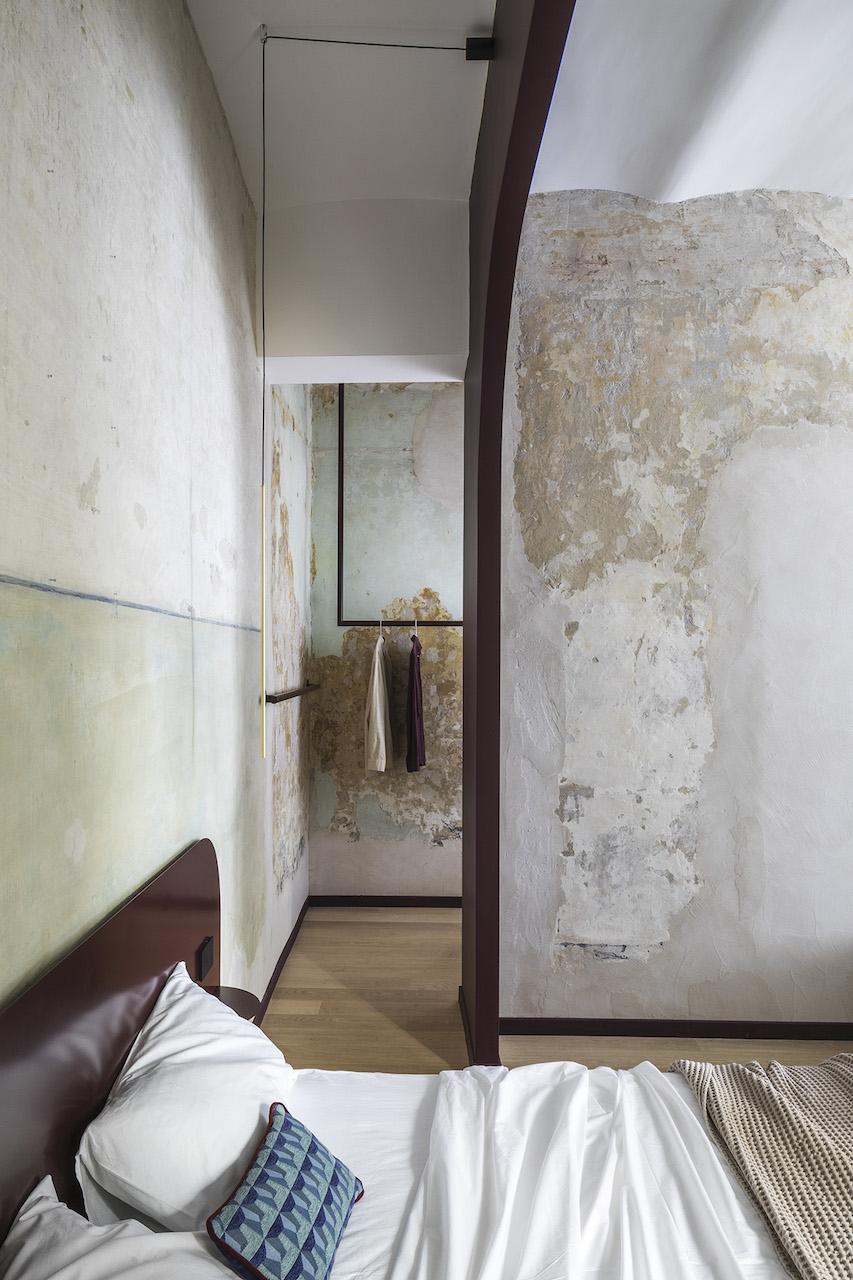 The "totem" – a multifunctional and sculptural volume that rises from the ground to the ceiling – acts as a pivot sort of scenographic backdrop that hides on the back, acts as a pivot for the reorganization of the spaces in the center of the apartment. The second bedroom, in a more secluded and independent position, at first glance, seems detached from the rest of the house thanks to its bold stylistic choices.