Interior designer Peggy Bels guts this 571-sq.ft. apartment in Soho so it better suits the lifestyle of a busy professional living between Hong Kong and the UK.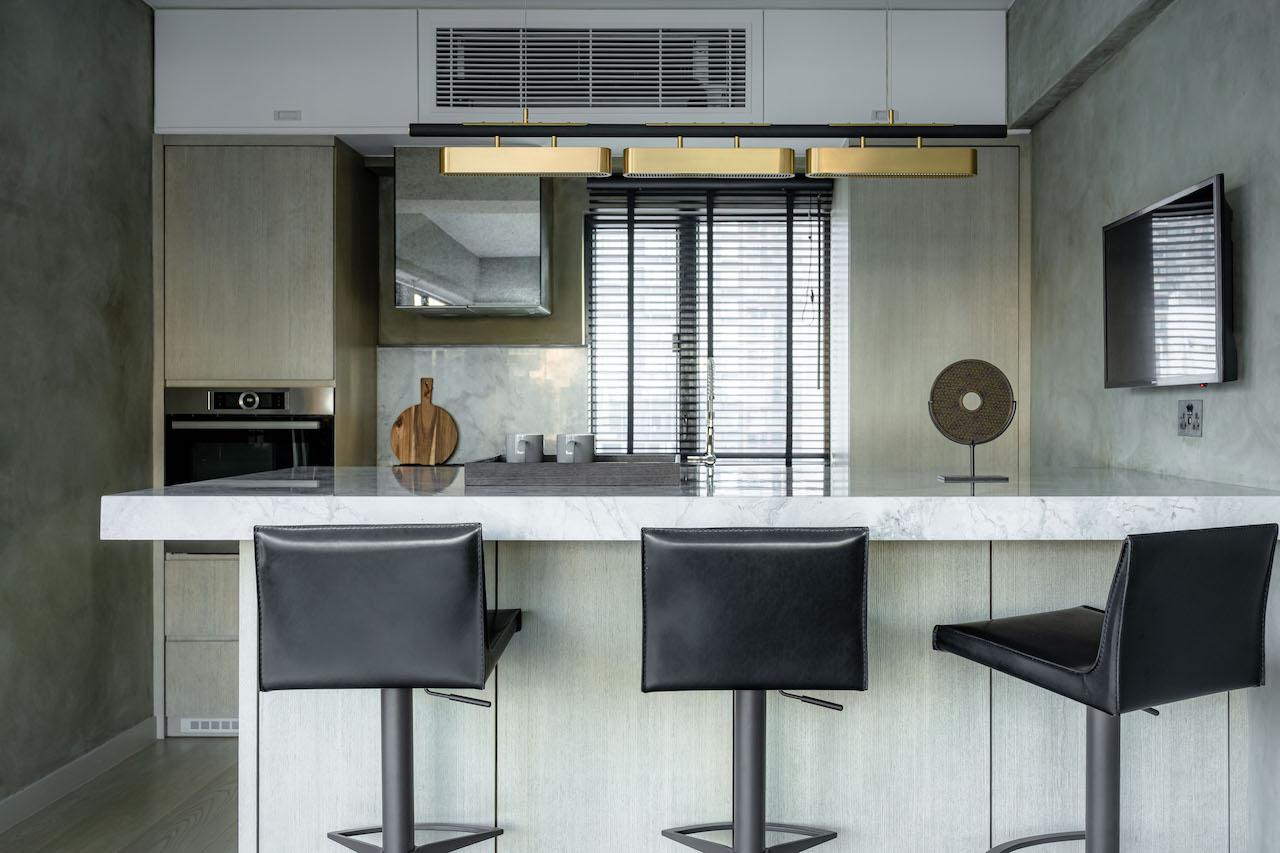 Splitting his time between Hong Kong and the UK, the English homeowner craves a cosy home in the heart of the city. "Modern" and "understated" thus constitute the design brief.
"We craft an uncluttered and minimalist interior to highlight the big windows looking out to amazing city view," says Peggy Bels. "Whereas the furniture is modern and has clean lines, the grey oak flooring and soft fabrics bring warmth to the space."
Bels rips down the partition walls and reorganises the floor space to make room for an open-plan living area and kitchen, one bedroom and one bathroom.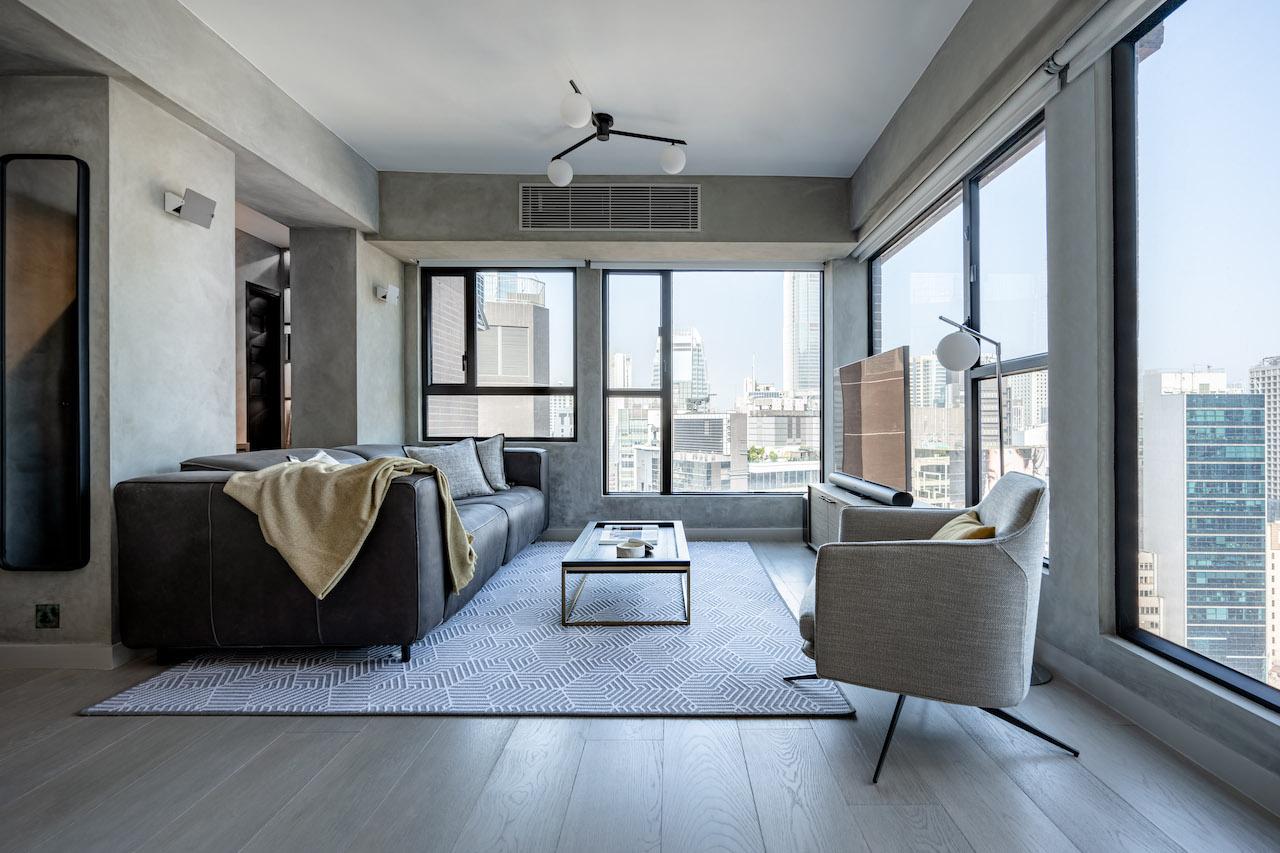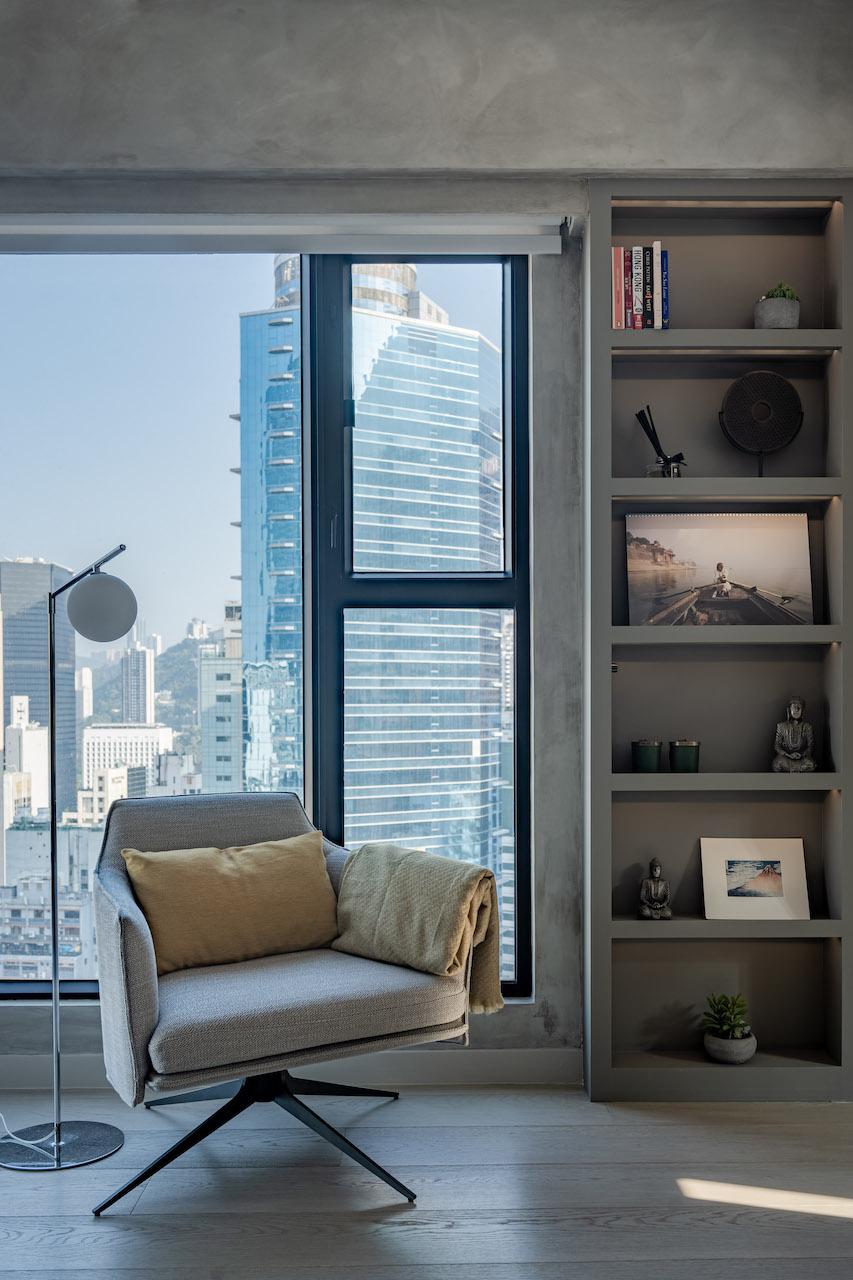 Next up is the colour. "Concrete walls are often part of our design palette and they work especially well for urban environments. We implement warm greys, mixing shades of grey with different finishes to make the wooden floor and soft fabrics warm and elegant," explains Bels.
It goes without saying that an apt workplace is a given for the busy professional. Bels says that the workspace needs to be comfortable and spacious enough to accommodate several screens, phones and storage.
"We convert what used to be a storage space in a corner of the flat into an open-plan workspace, and design open shelves with a blue colour and LED lights at the back so the focus would be on the shelves rather than the desk, with the benefit of added storage," she says.
In the bathroom, an Italian-style shower mingles with frosted blocks windows to keep the lights flowing in while maintaining good privacy.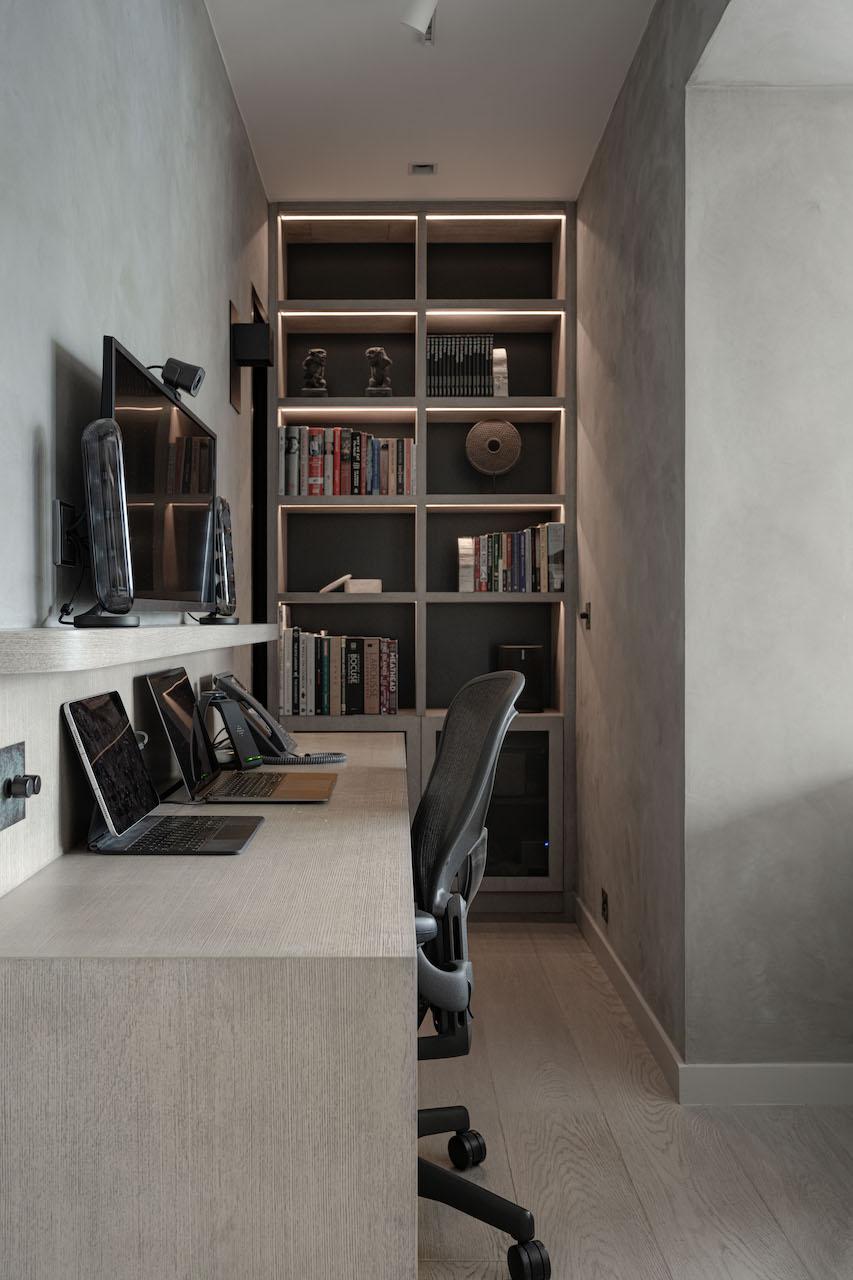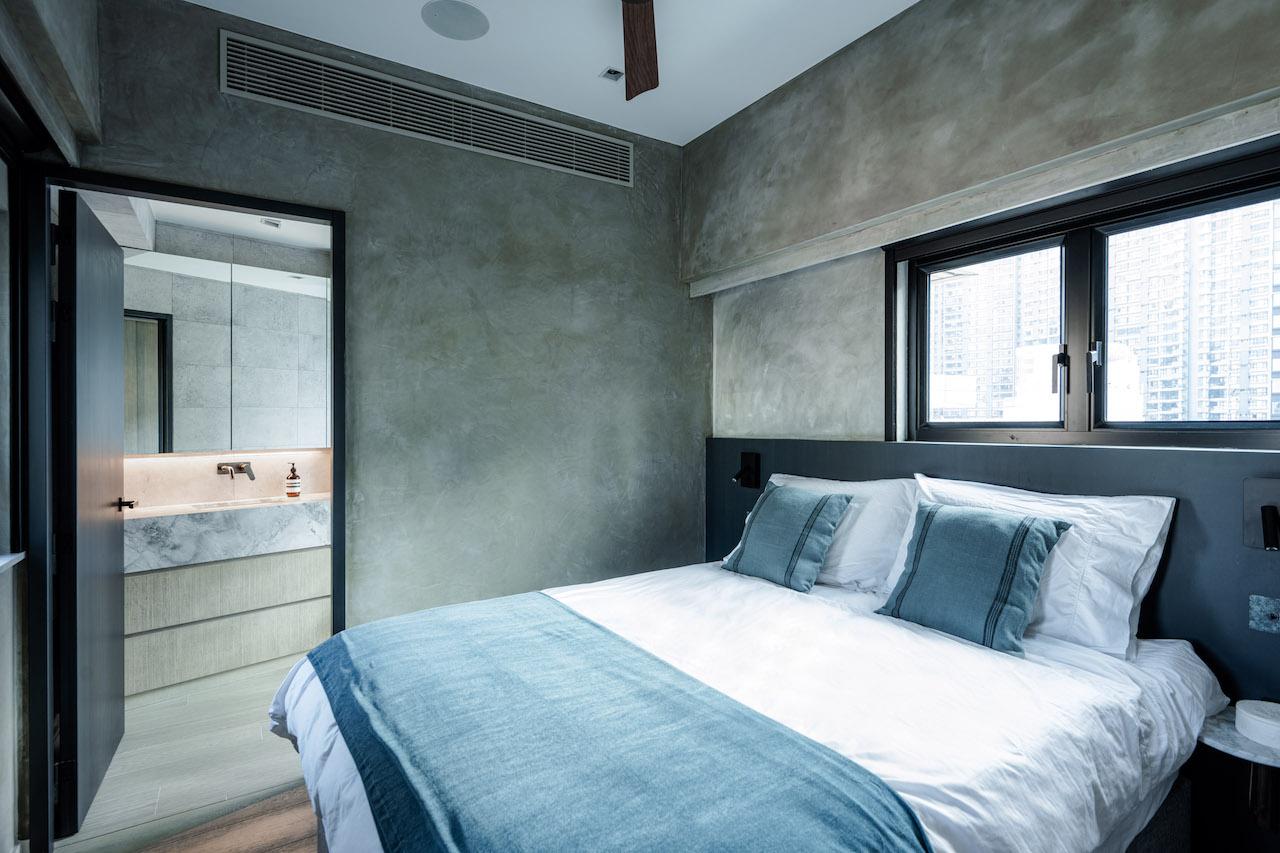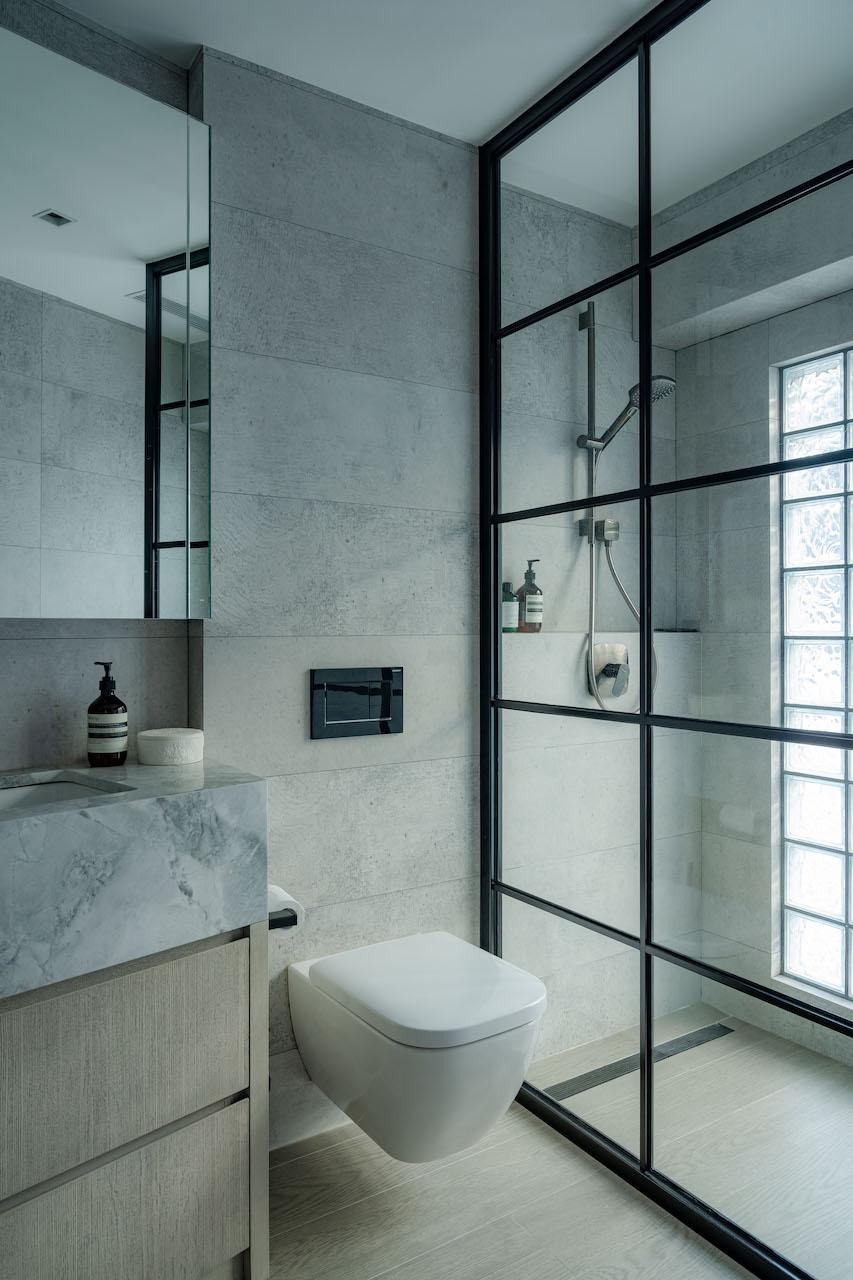 Project: Peggy Bels Interior Design
Photo: Eugene Chan
Read Next: Modern Classic Meets Wellness in this Mid-Levels Home