A thoughtfully curated home is just like your own sacred sanctuary; whether you've had a good or bad day, just stepping through your front doors will feel like being instantly awash with a calming energy and renewed spirit.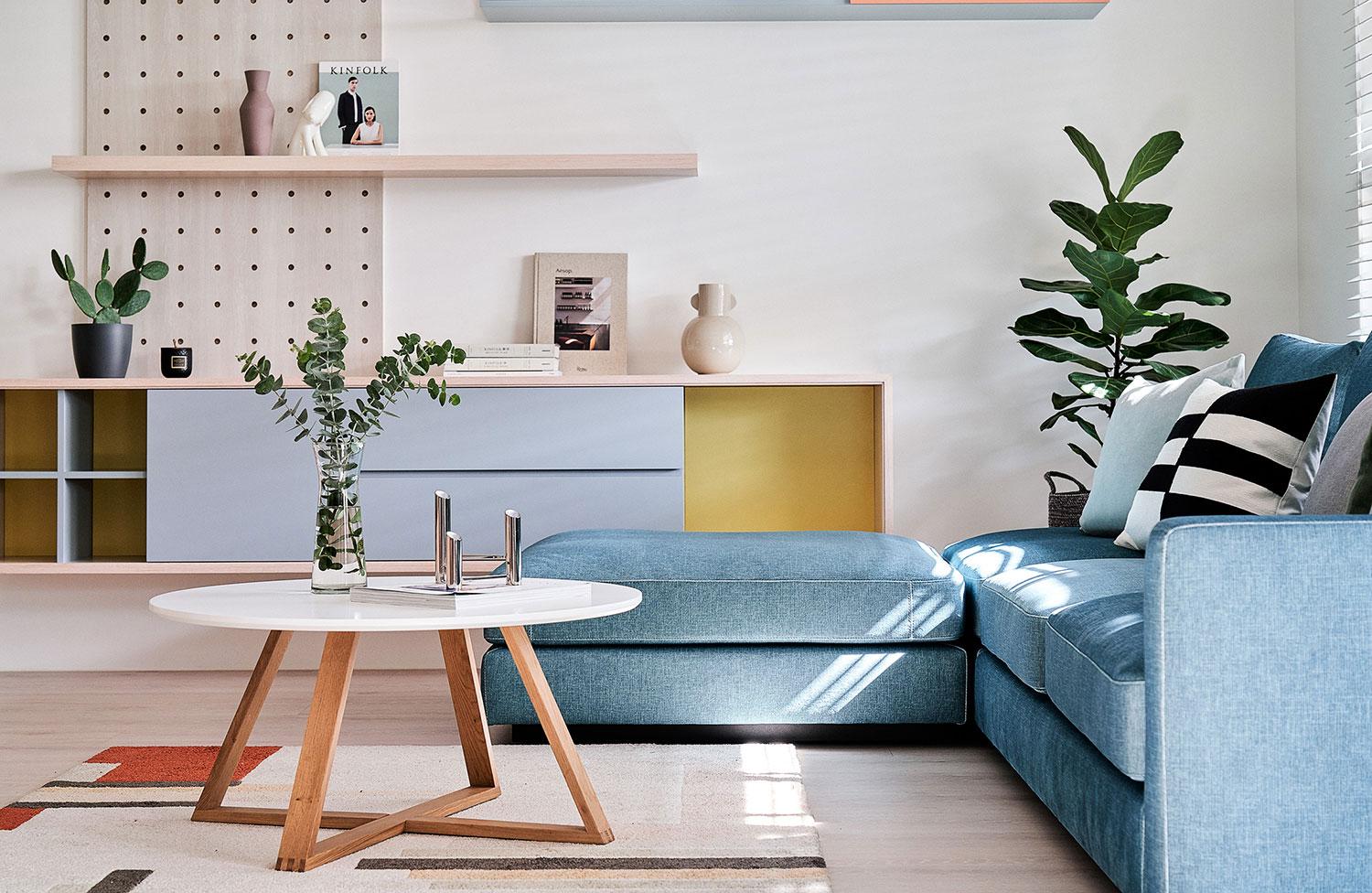 So if your home is your most treasured space to escape to after a hard day's work – a worry-free cocoon that all at once offers you comfort and revitalisation – how exactly do you want it to look like?
For a homeowner in Taiwan, the answer lies in a playful use of colour – inspired by the hazy, whimsical hues of a rainbow – to create a tranquil 1,420sqft dream haven in the heart of Taoyuan. Tapped to bring this vision to life is design firm NestSpace Design, who reimagined the bright rainbow hues under a soft, delicate lens, bringing hues such as ocean blues and mustard yellows and and playful pinks down a notch, to create this cohesive cocoon where every detail blend in seamlessly together.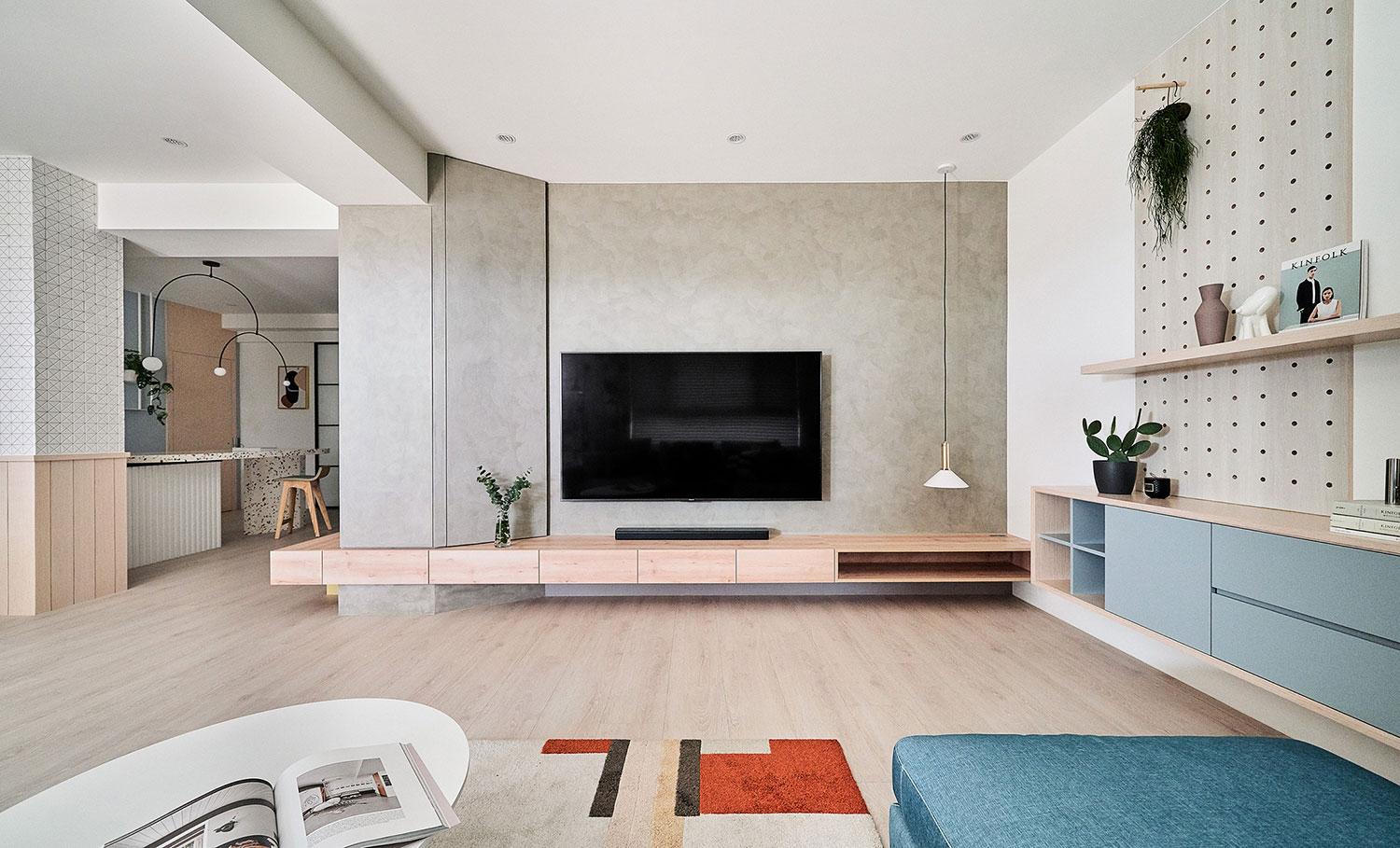 The fanciful design scheme that has been interwoven into the rest of the apartment, as seen across details such as the kitchen counter top swathed in multi-coloured terrazzo. Walls are also similarly full of personality, with dynamic tiles and patterns forming the geometric wall that anchors the living room. The home's open-plan layout only elevates the playful, youthful designs, with all the colours and patterns seemingly flowing from one space into the next. Through these delicate details, the home has been injected with a touch of romantic fantasy while maintaining its highly functional layout.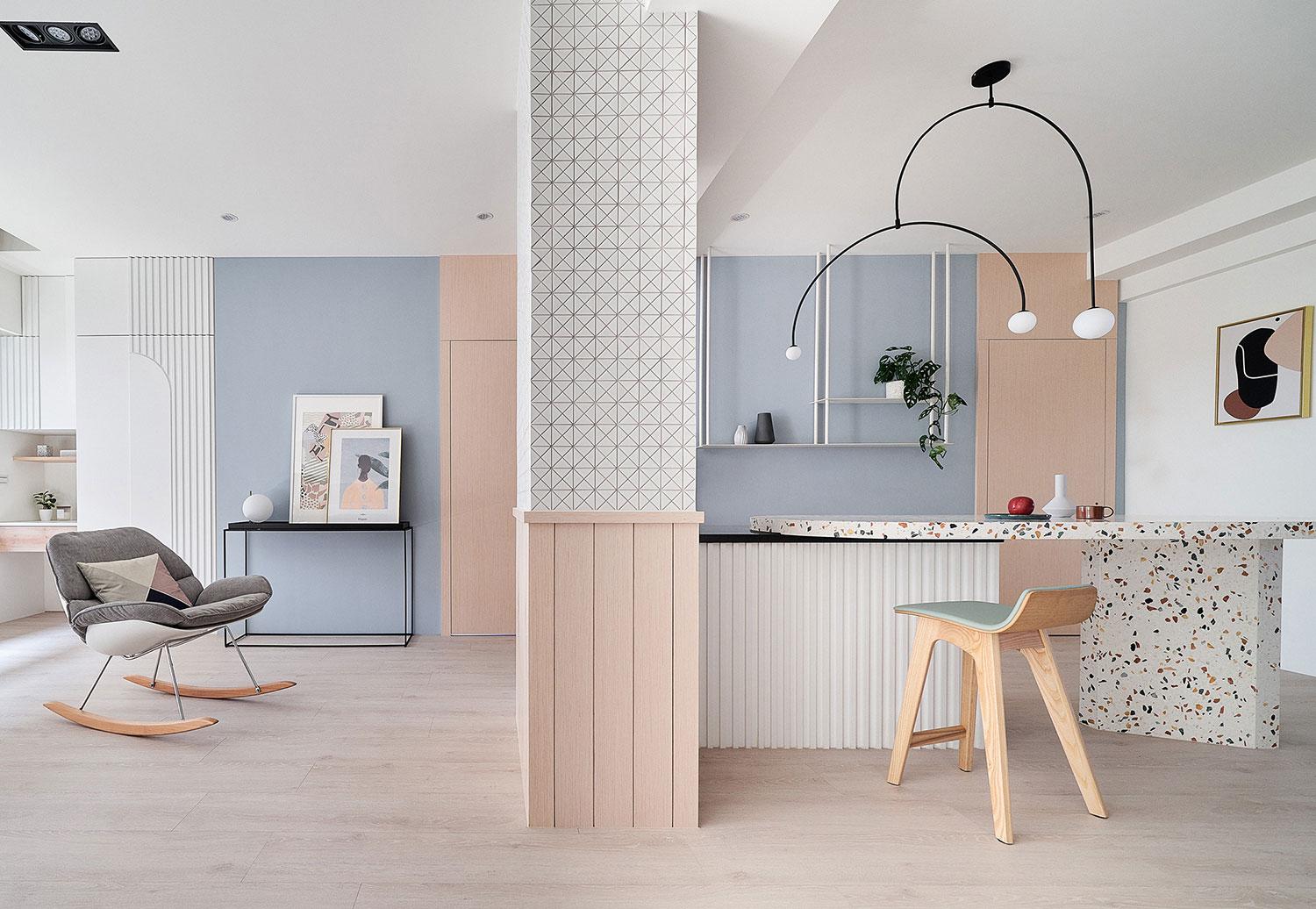 Photos:NestSpace Design
Scroll through the gallery below to see more of the home: