Jane Bonsor had a lot to think about when she was renovating her London home. First, there was her family: she and her husband have three young children who needed space to play in. Then, Jane's business had to be considered – she is the founder and creative director of Korla, a design partnership that creates gorgeous home textiles in contemporary colours and patterns, and she and her team needed a space to work in.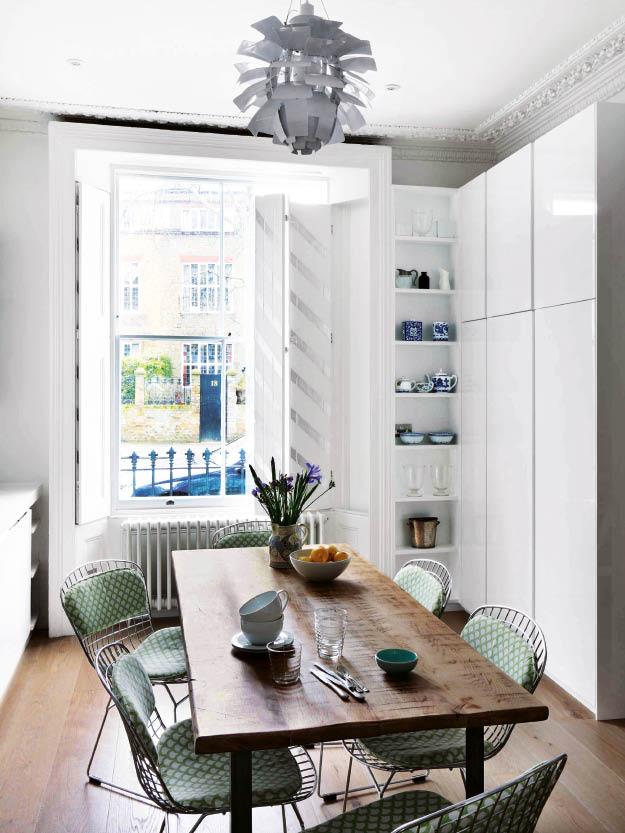 "We wanted to create a light, liveable family space with a flexible kitchen playroom space that could be divided or open plan, and a separate floor for sitting room and office – an adult zone!" says Jane.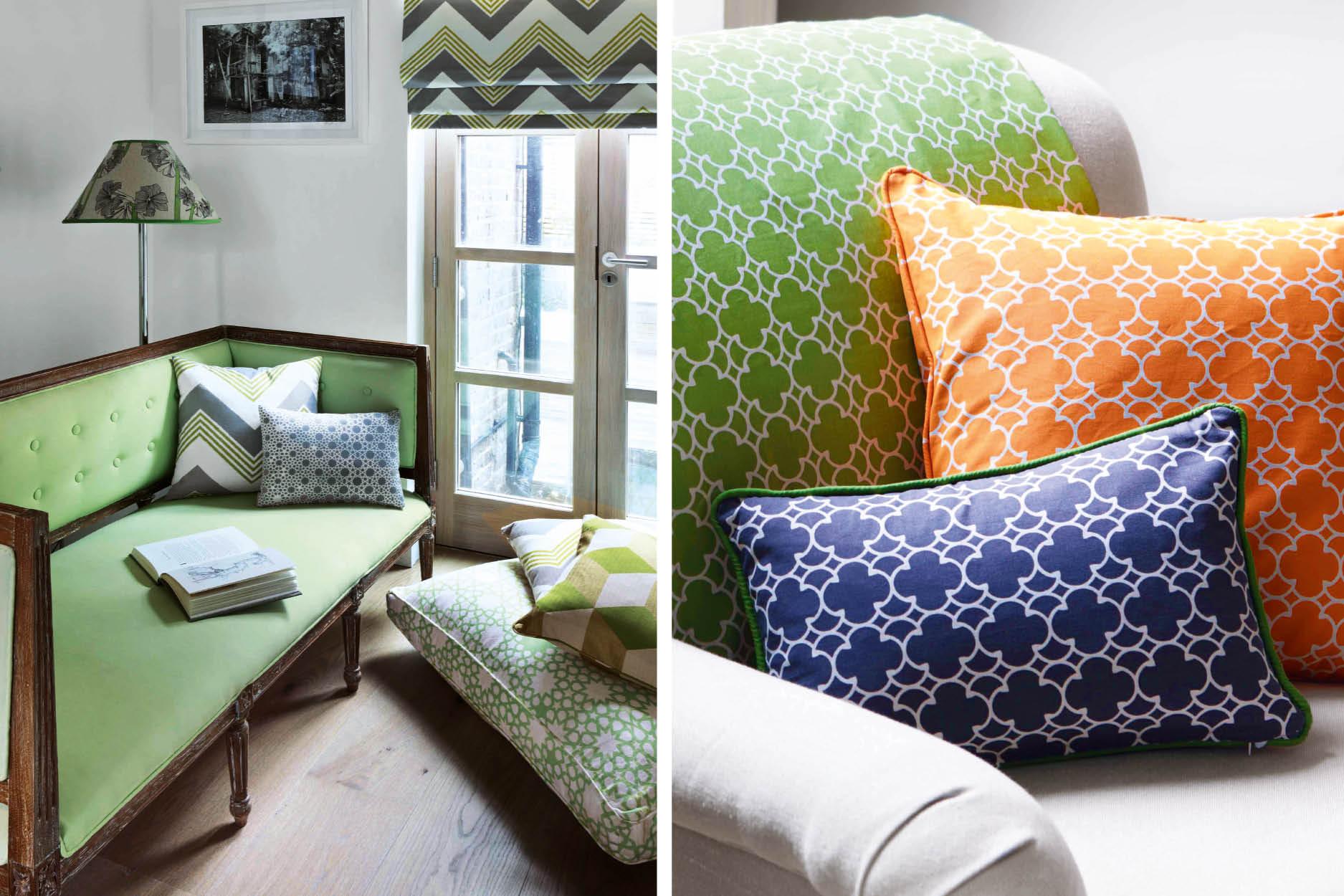 Luckily, the London house is spread over five floors, making it easy to split the spaces and create clearly defined areas for different activities. To further delineate the spaces, Jane applied colour and pattern with aplomb, creating a gorgeously fresh and playful atmosphere.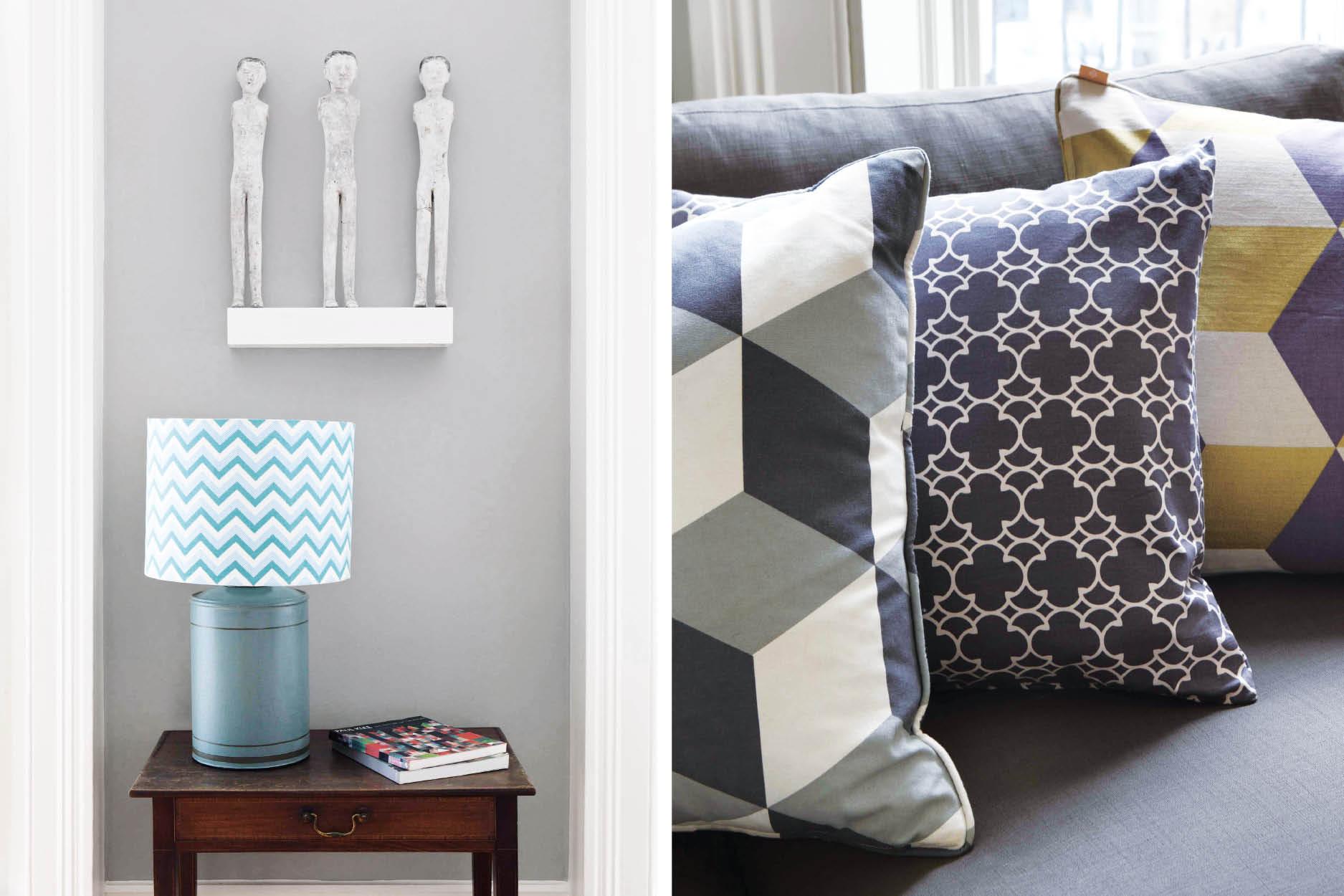 The main living area is located on the ground floor; this opens onto a garden, which greatly influenced Jane's choice of colours for this room and the others on this floor. "I used a green-based white – James White by Farrow & Ball – to invite the green into the house, and the fabrics we used in the kitchen and playroom are green prints," says Jane. "It is all whites, greens and greys – fresh and light."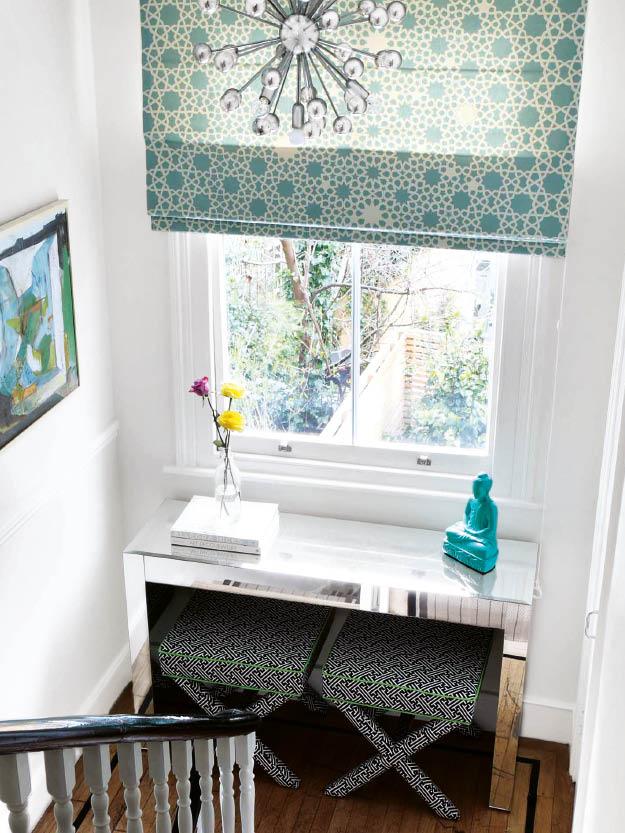 This floor is about family time, and the airy feel certainly lends itself to casual family gatherings and the long lunches with friends that Jane and her husband so love to host. The first floor, meanwhile, is where the Korla magic happens. It feels more serious than the ground floor, thanks to the choice of colour and pattern. "The walls are Lamp Room Gray by Farrow & Ball, which is a fantastic warm grey that changes base colour through the day, depending on how the light hits it," says Jane.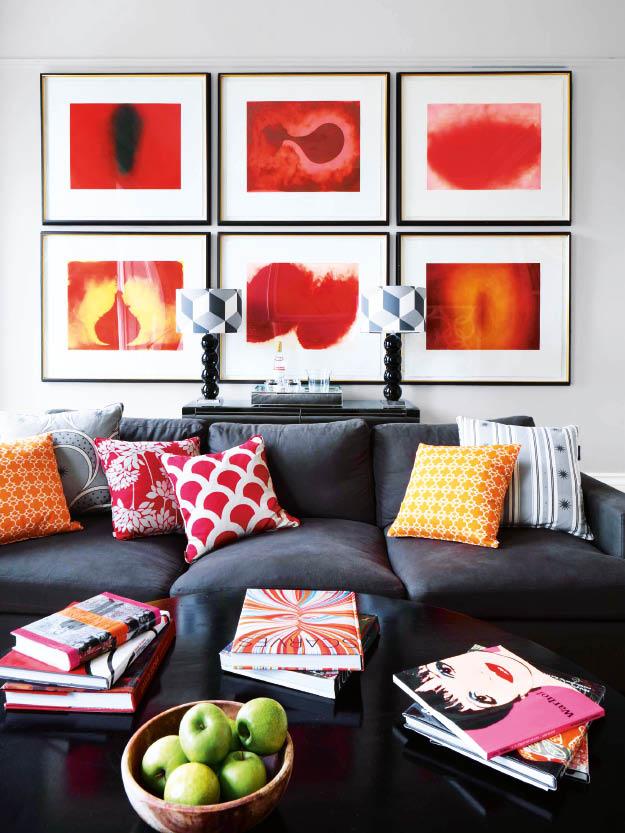 She's combined this hue with red and orange in the sitting room on this floor, ensuring this feels like a fun and happy – yet distinctly adult – place. As Jane points out, the grey "offsets the red Anish Kapoor etchings brilliantly and the David Hicks-esque Korla print in Ayers Rock Orange, and our Grand Kyoto Koi in Warm Red continues the red highlights throughout the room."
The grey base continues in the study, but, as the room overlooks the garden through French doors, Jane swapped the bright, bold tones for cooler greens. Here, "we have green-covered bucket swivelling chairs covered in Grand Kyoto Koi in Grass Green, and two bright green Jieldé lights over the desk," she says.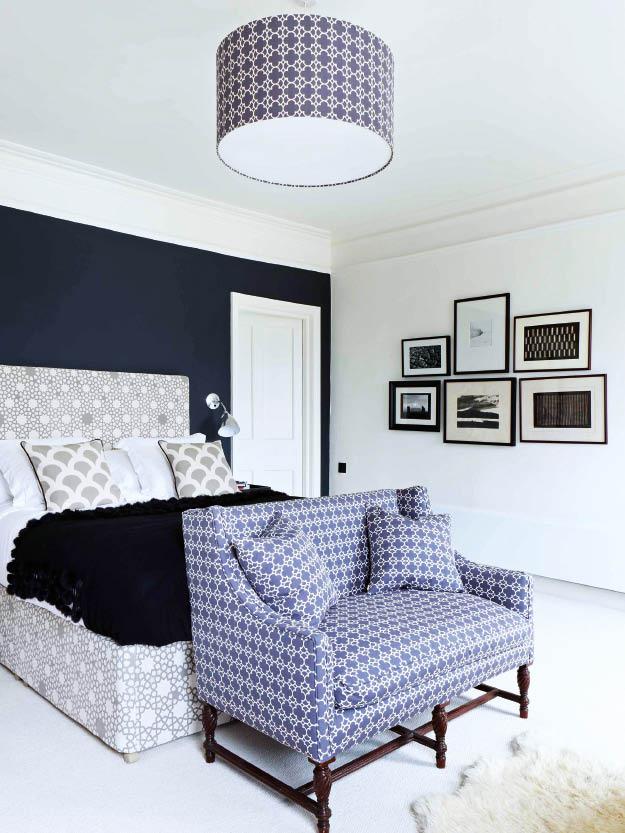 Upstairs, the master bedroom feels grown-up and sophisticated in black, white and grey. "It's a very light room, as it's high up in the trees, and I painted it in James White, with one strong wall painted in Railings by Farrow & Ball to ground the lighter whites and mushroom-toned printed fabric," explains Jane. "I like the industrial feel of the black wall with the vintage furniture and geometric prints all working together," she adds.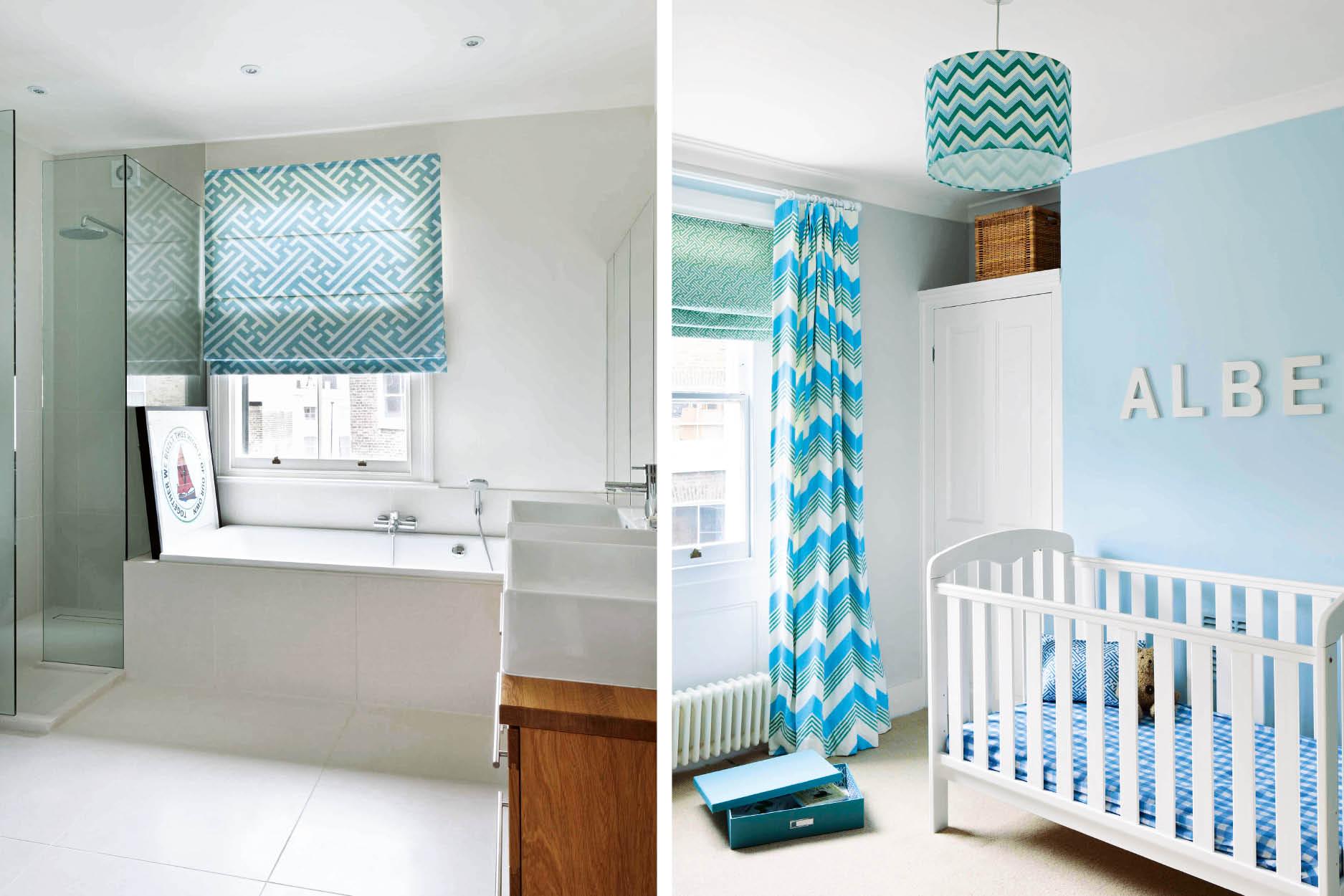 Given her love of and expertise in textiles, it's no surprise that Jane has ensured she has the ability to chop and change her fabrics whenever she likes. "The base tones and bones of the house are classic and monochrome, so actually, it's very easy to change the 'colours' these spaces exude by changing the cushion covers or rehanging the pictures," says Jane, whose brand is close to HJ's heart – the designer lived in Hong Kong for years, followed by Singapore, where her textile company was born in 2011.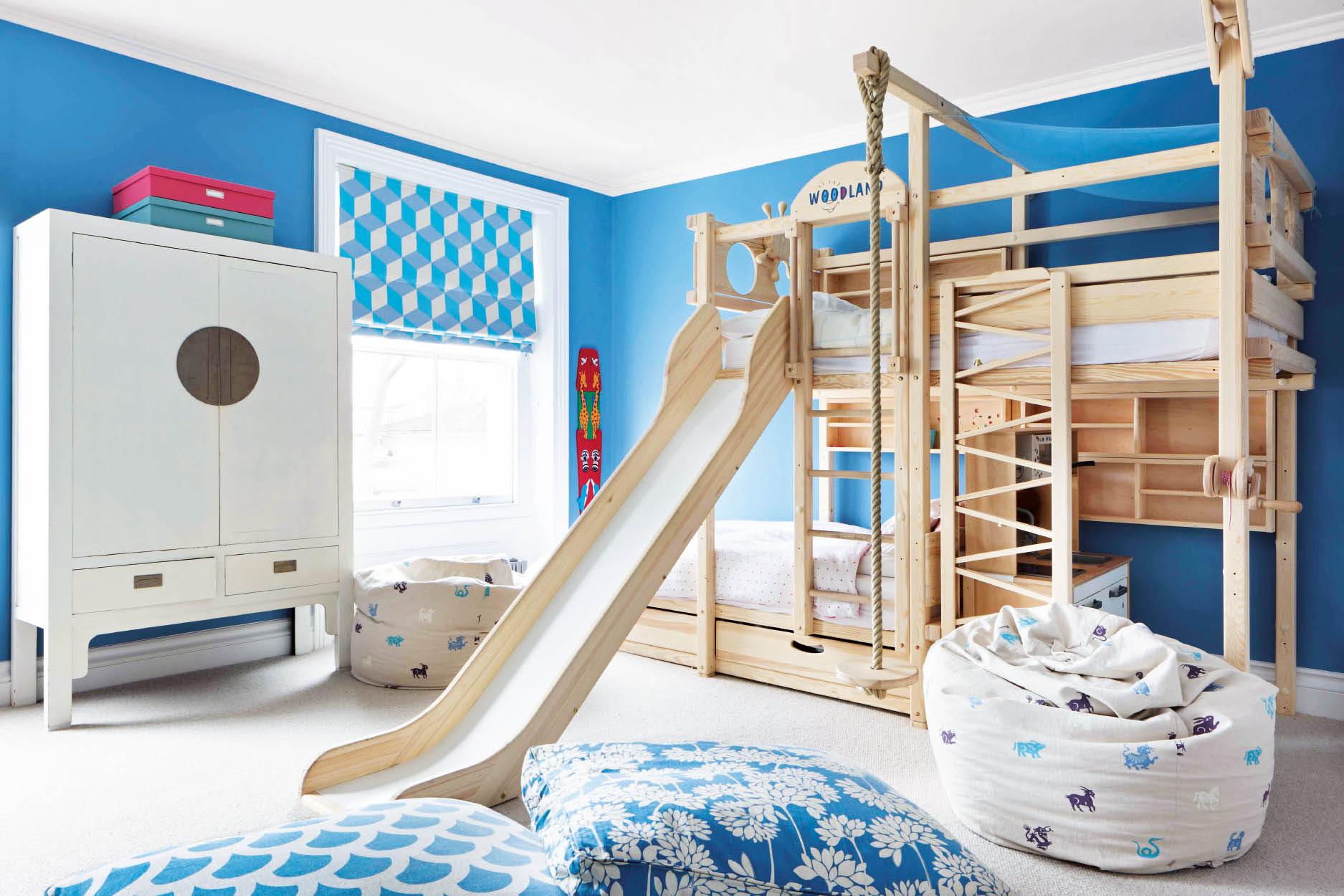 While Korla currently focuses on fabrics, curtains and cushions, Jane plans to launch a range of rugs this year, as well as a series of new prints and colours. We don't know about you, but HJ's waiting with bated breath.
Images courtesy of Korla