Designed by Mister Glory, this 750-sq.ft. Japanese-style seaside homestay offers its residents a place of respite amidst the pandemic.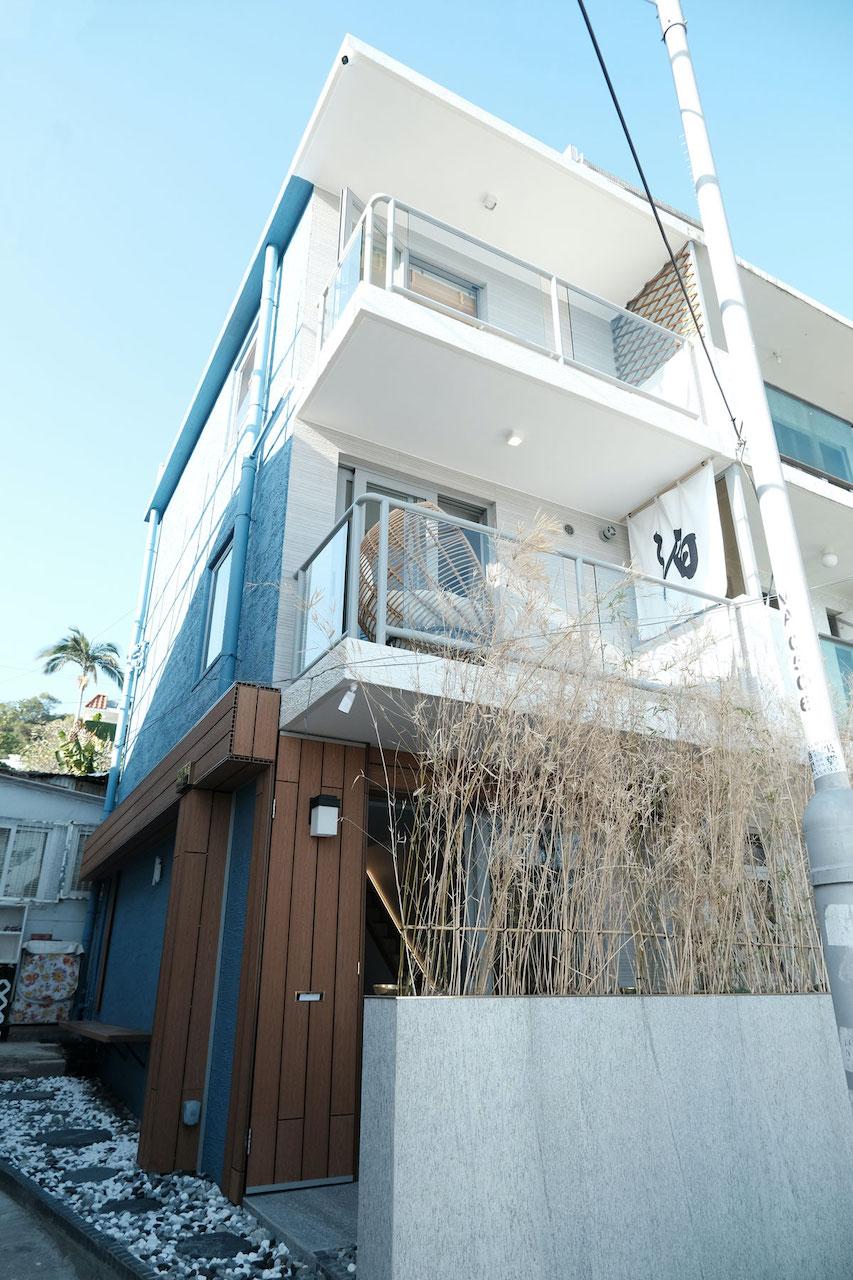 Haku, meaning stopover and anchorage in Japanese, is a place to escape from the hustle and bustle of city life, to get in tune with one's inner peace. The concept is the main source of inspiration for this village house in Sai Kung, where each story references the four oriental elements: earth, white, water, and sky.

The ground floor is crafted around the "earth" theme, the foundation of life upon which everything grows. Grey tile is the main material and metal lines divide up the entrance and lounge area. The design team pares down superfluous furniture to keep the space clean and neat.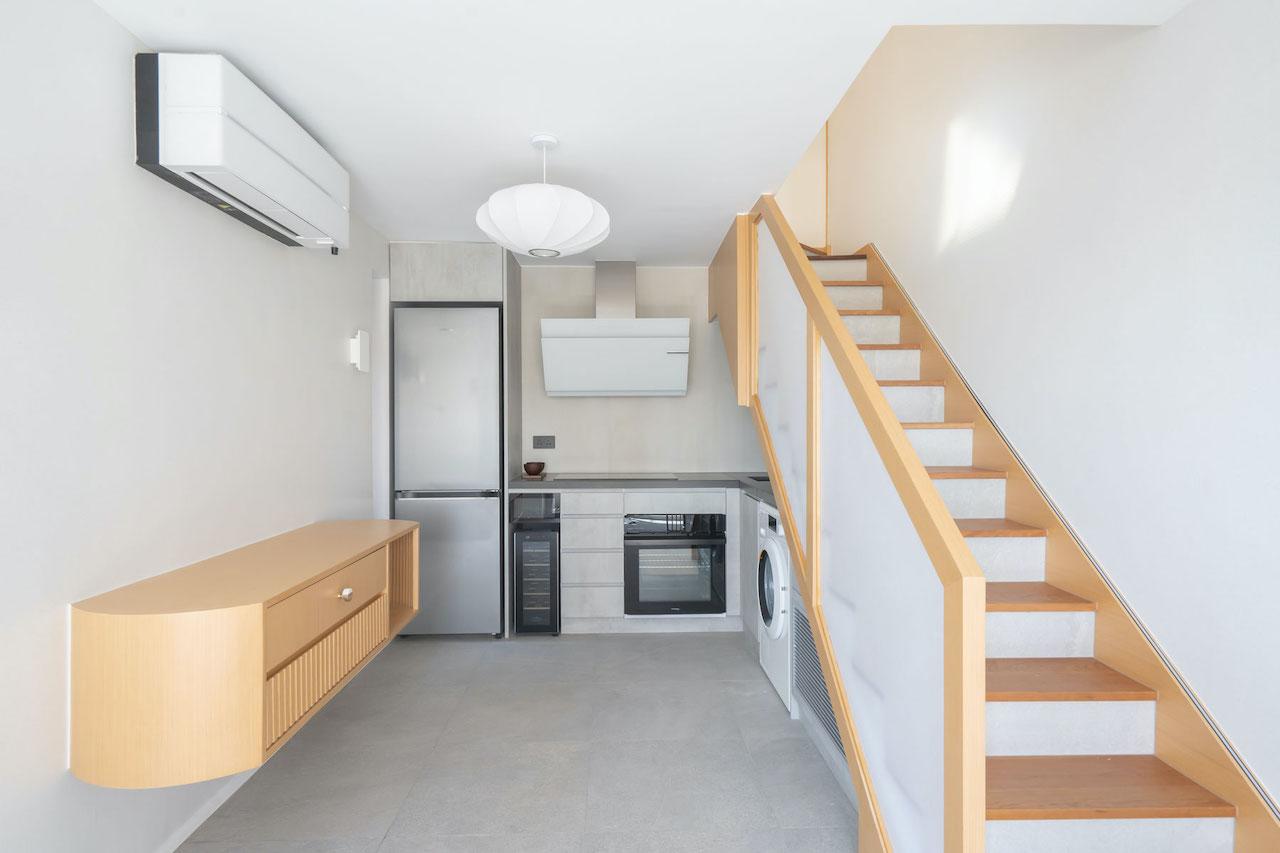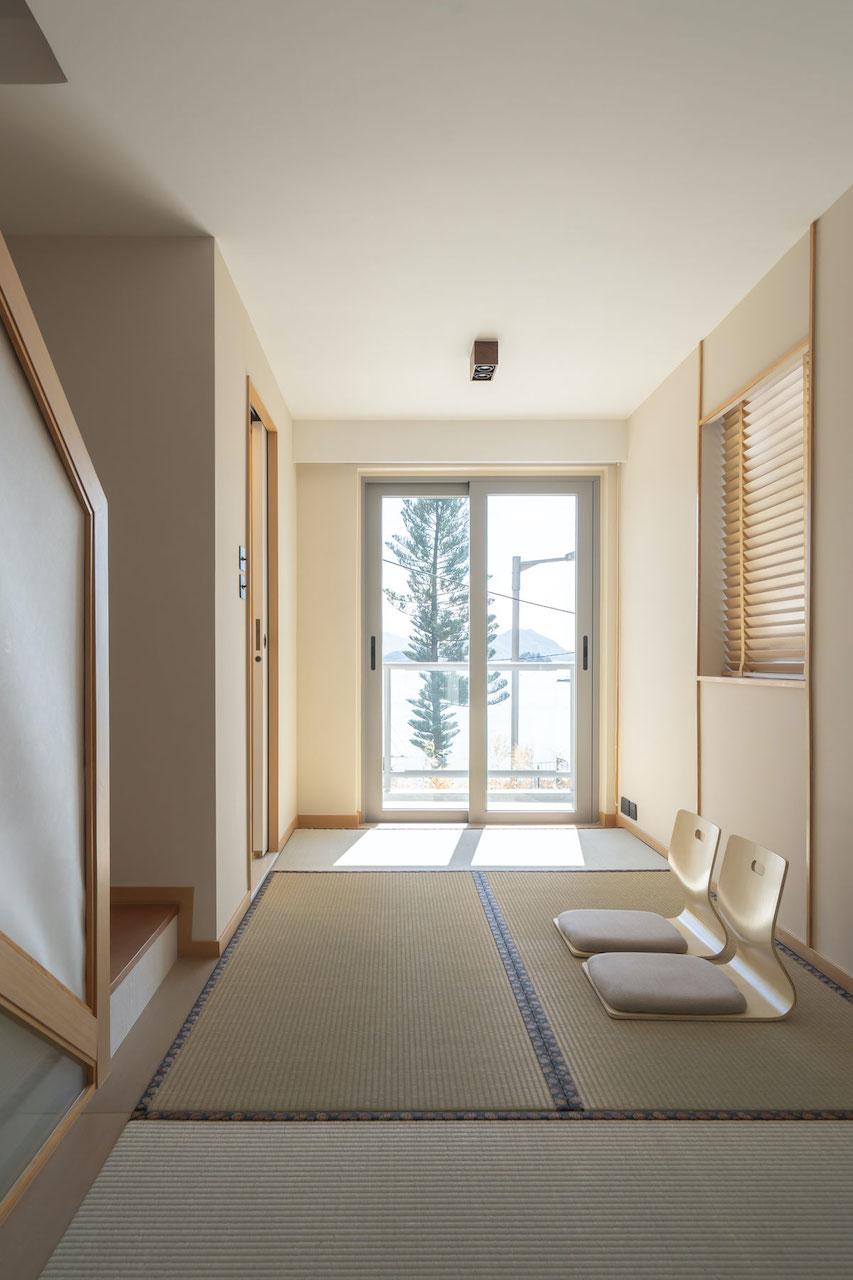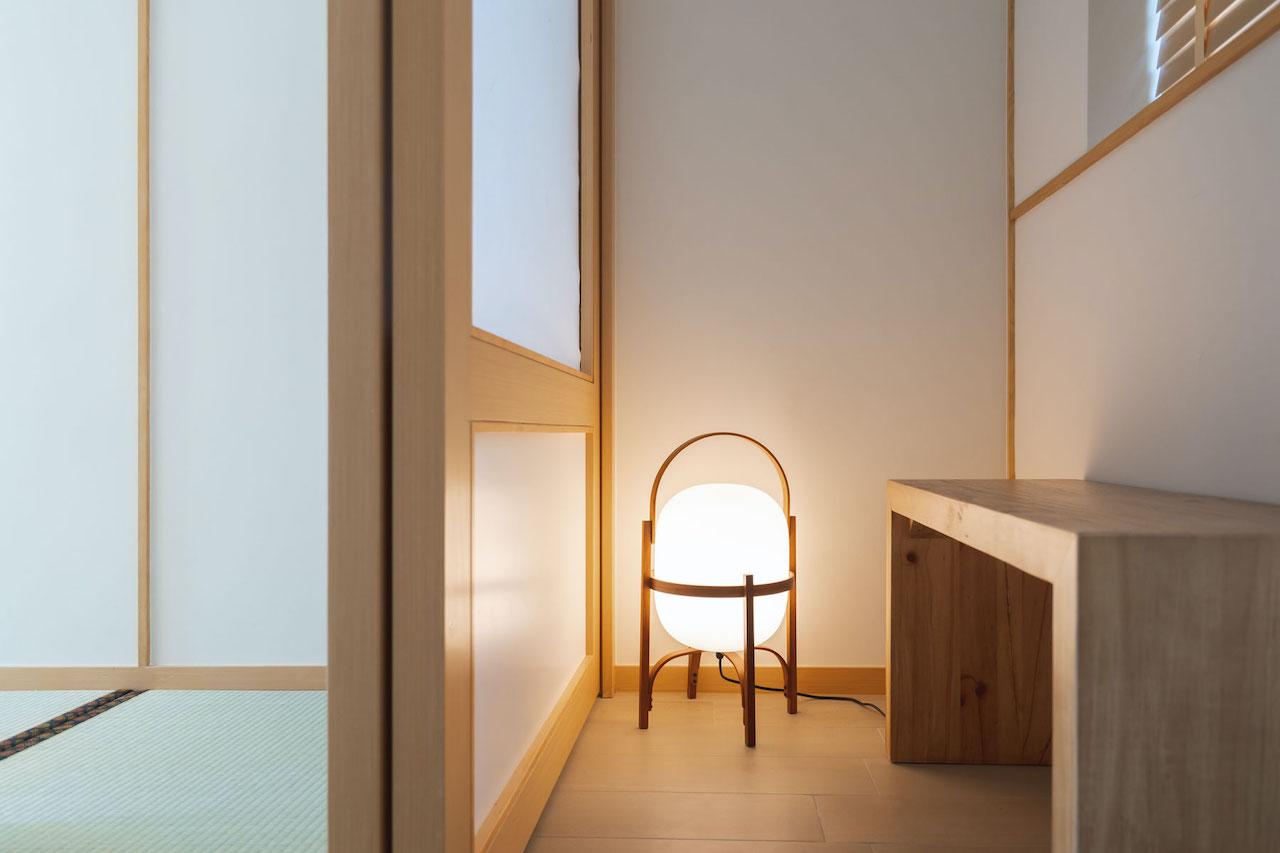 On the first floor, the "white" theme represents blankness and signals things that will come to pass. The open area with the tatami flooring can be turned into a living room, bedroom or playroom.

"Water" is the ethos of the second floor. Curve lines create a natural flow of space. Japanese handmade indigo-dyed wallpaper features prominently on the cabinet door panels, showcasing shades of natural pigments with the flow of water.

"Sky" is an apt theme for the roof terrace. It is where the homeowners can revel in the sunrise in the early morning and gaze up to the starry night and moon. Meanwhile, the onsen takes relaxation and well-being to a whole other level.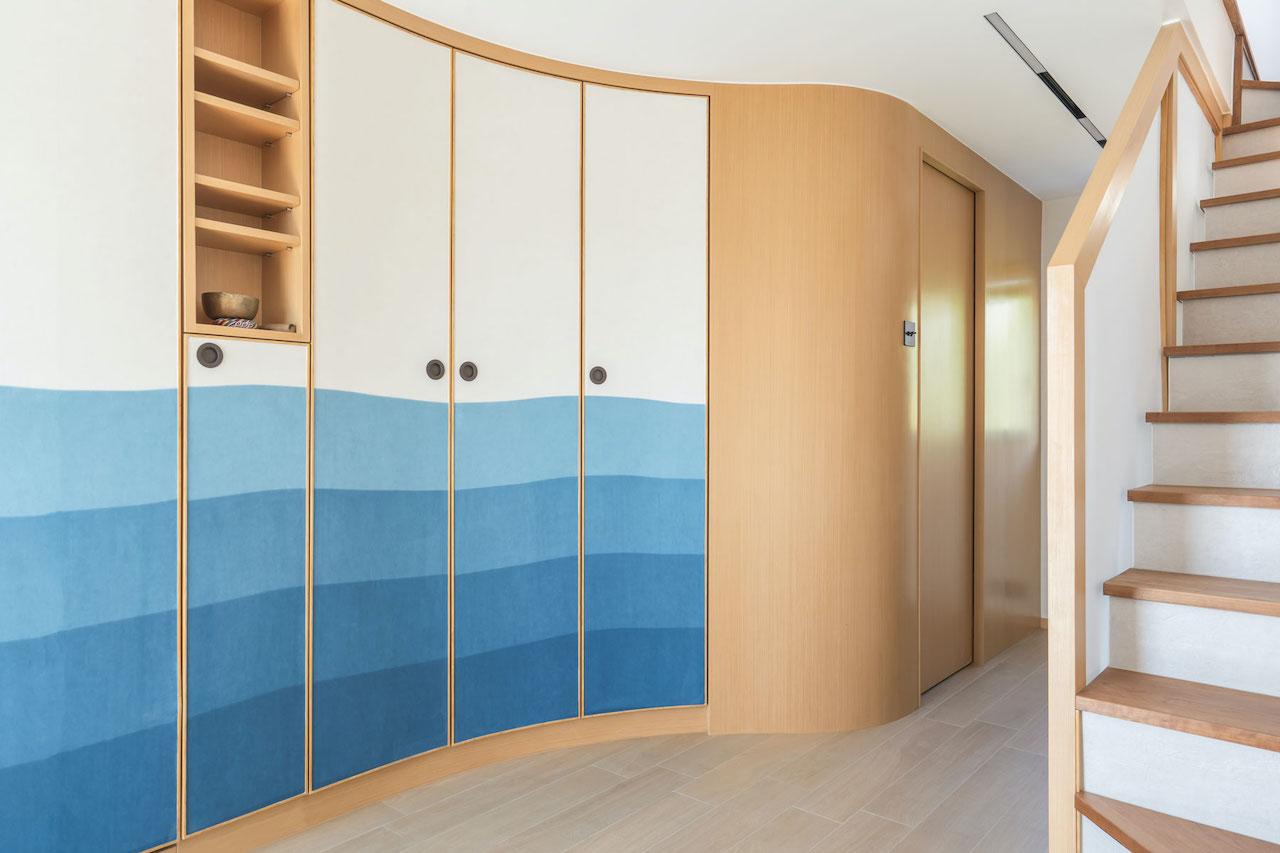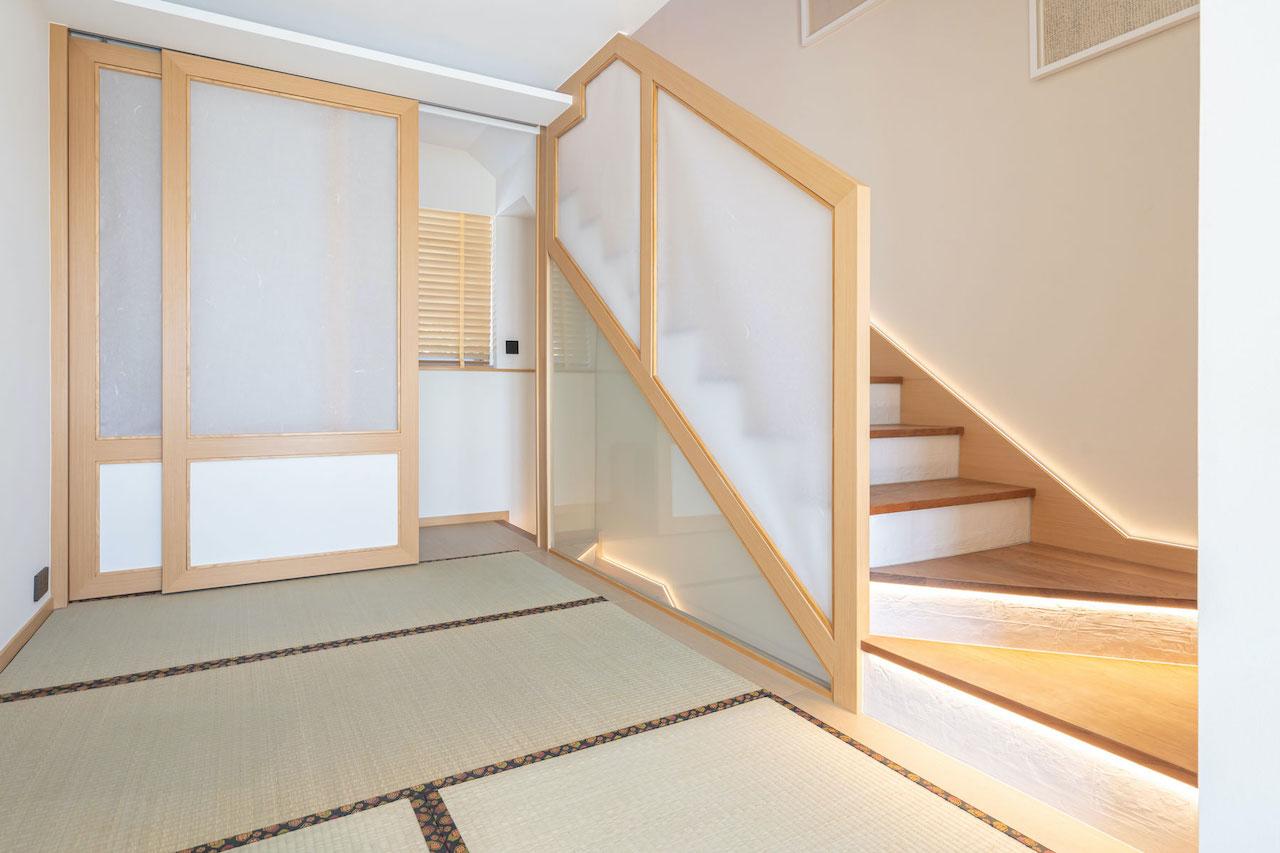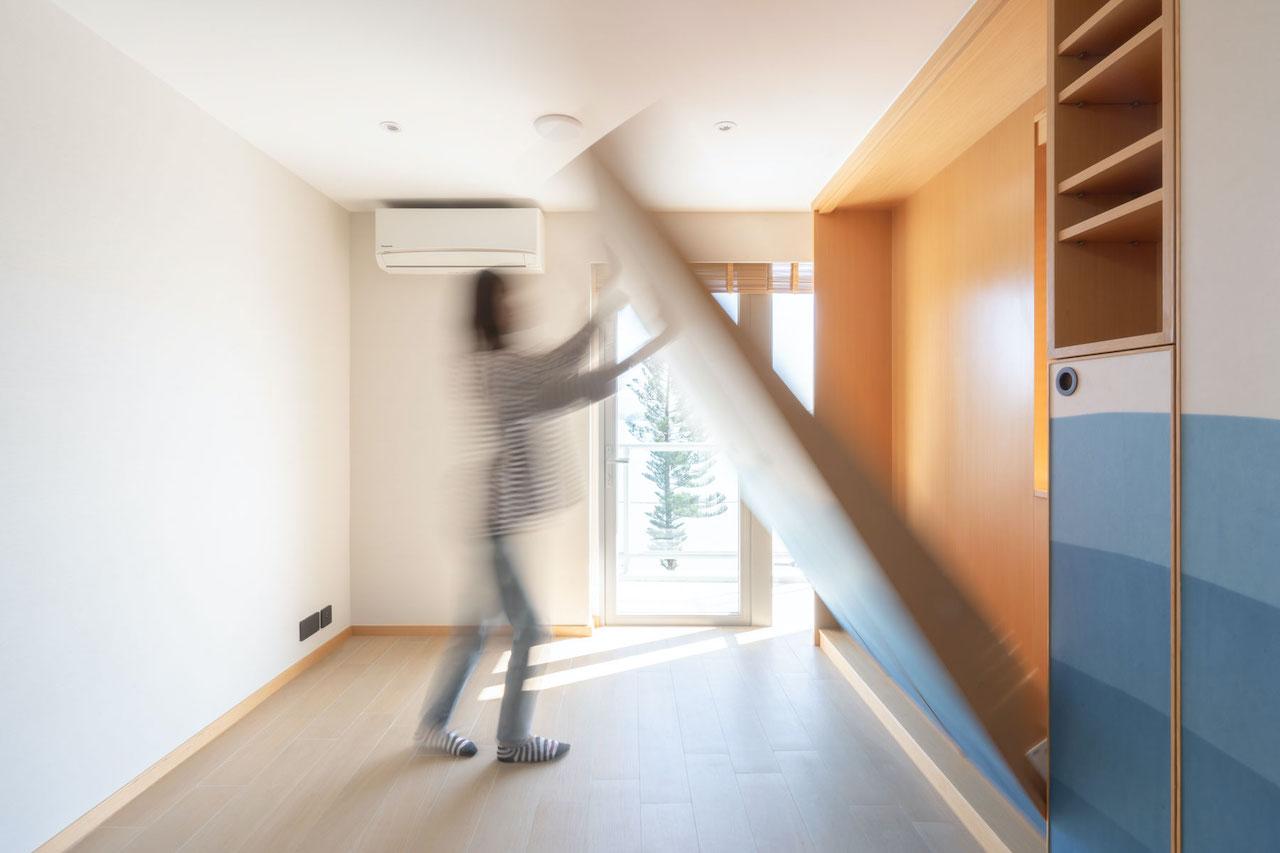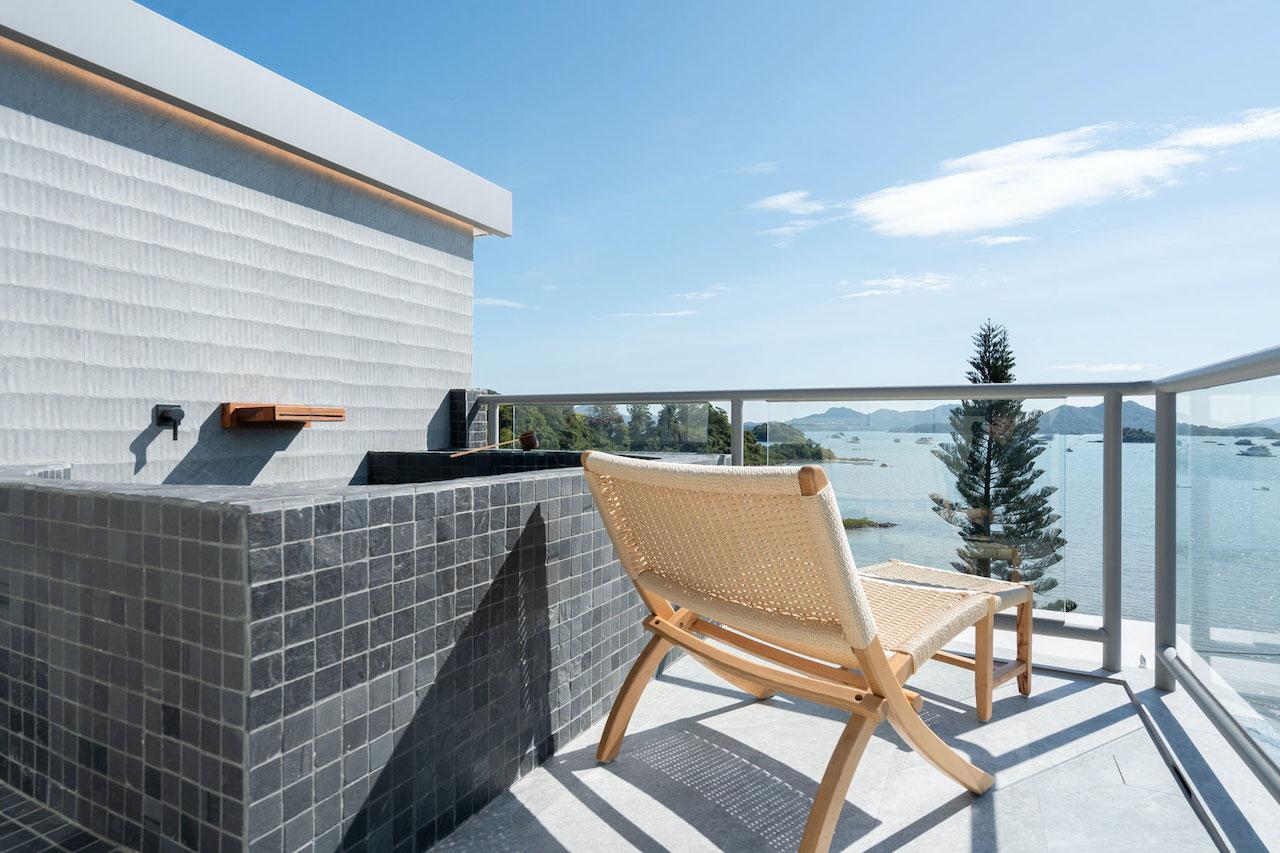 Photo: Hue Finder