When it comes to interior design, it takes courage to go full-force and experiment with wabi-sabi – the traditional Japanese aesthetic concept that accepts transience and imperfection. Often, the space will appear either sterile or rough if there is just one detail that feels off. It's only through precise execution and delicate balance that this "flawed" beauty will be translated into a calm, inviting home.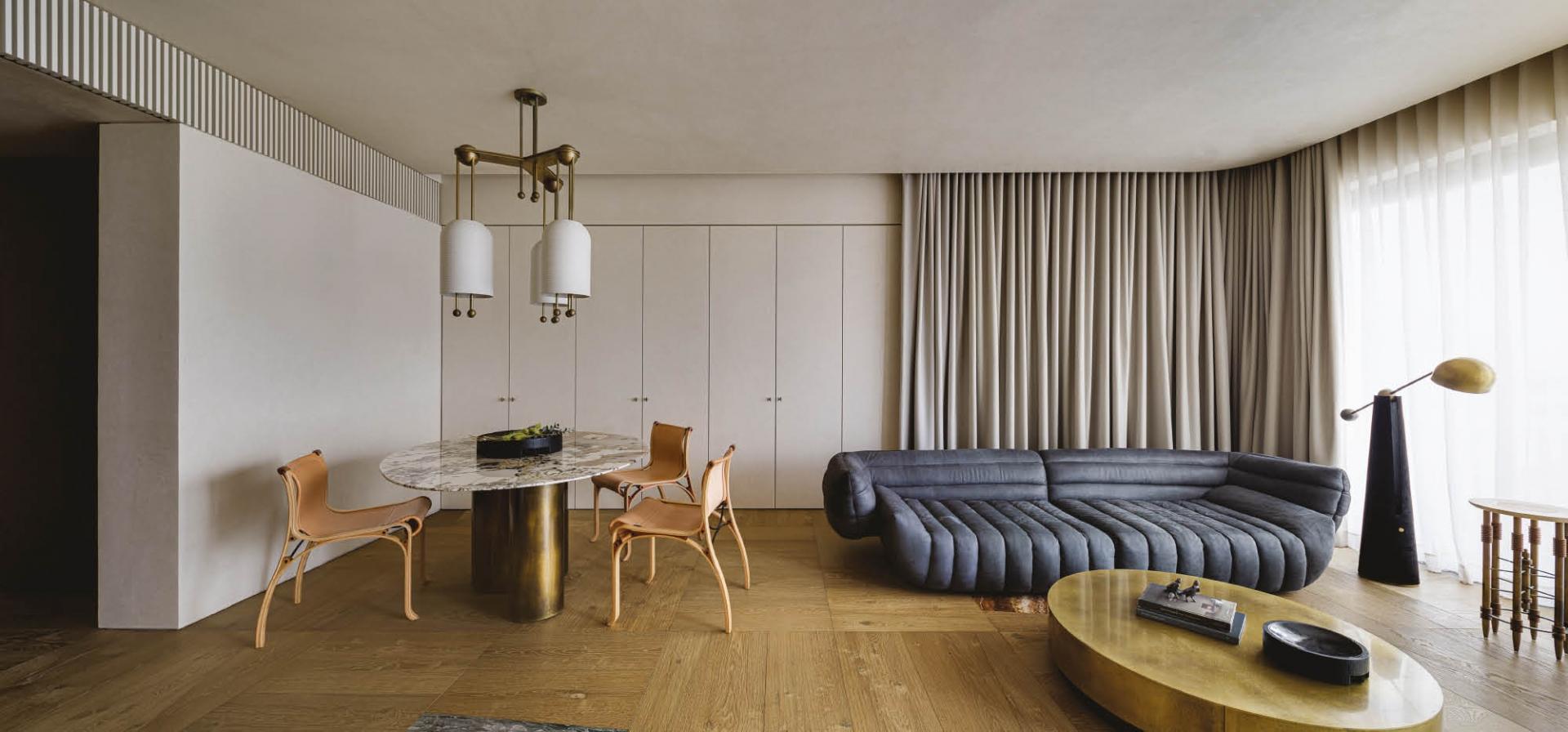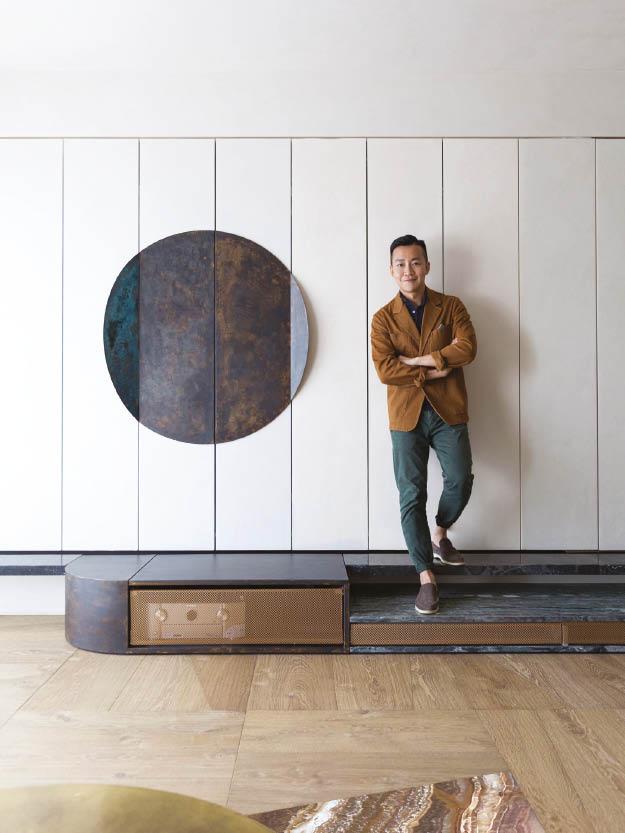 Nelson Chow, the founder and principal of Hong Kong-based architectural design firm NC Design & Architecture (NCDA), was tasked with just that in realising a captivating Mid-Levels residence. "The homeowners and I have been long-time friends, so I already had a comprehensive understanding of their way of living and aesthetic sense prior to the project," he explains. "The couple gladly gave us free rein to imbue our creative approach for their new home." To start, Nelson and his team prioritised the homeowners' request of a living environment that "looks beautiful, is functional and ages well"; above that, he interweaved a made-to-last sense of sophistication that goes beyond the eyes. "The design approach I proposed was a reinterpretation based on the ancient Japanese philosophy of wabi-sabi, complete with the aim of inspiring the couple to accept the minimalist imperfection and the state of incompleteness."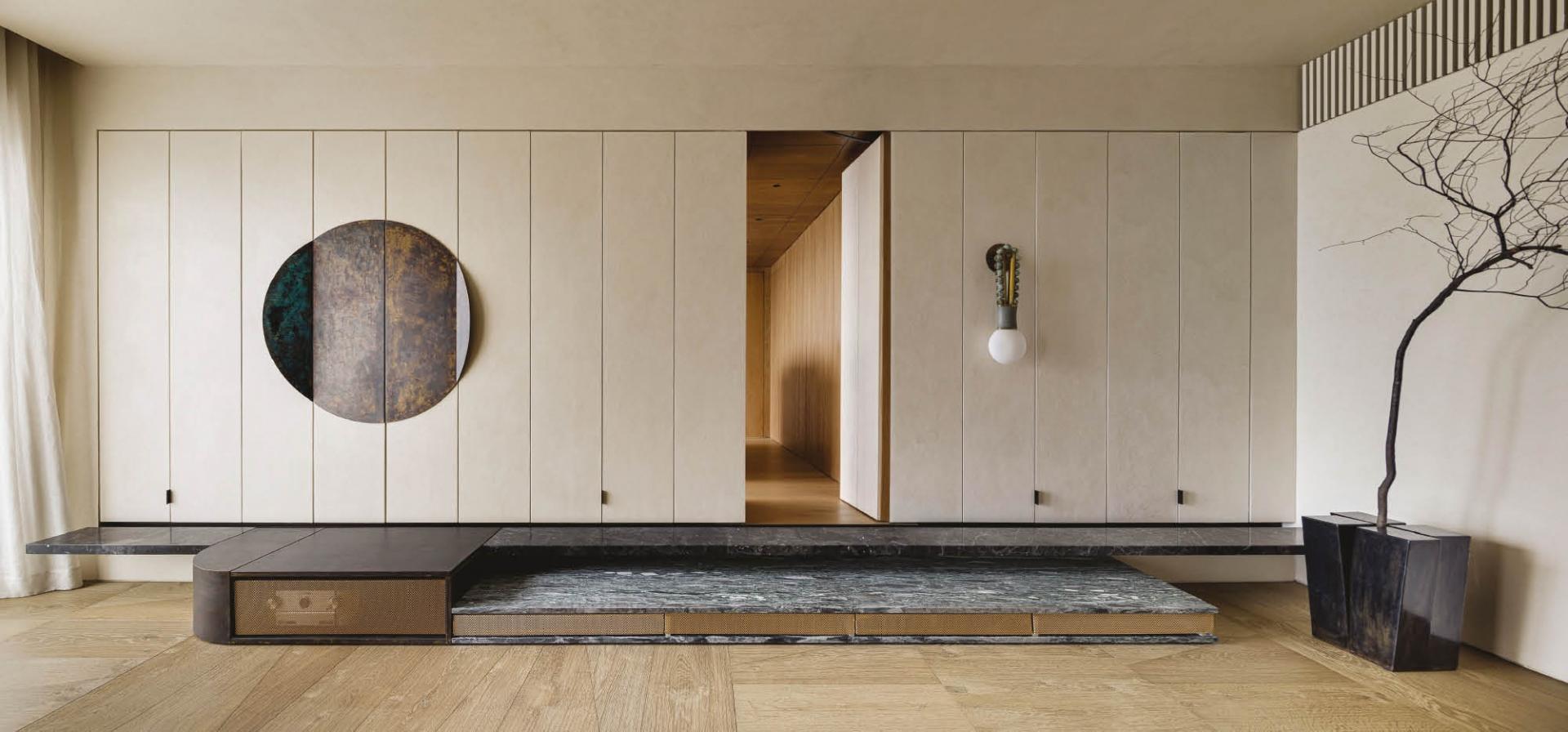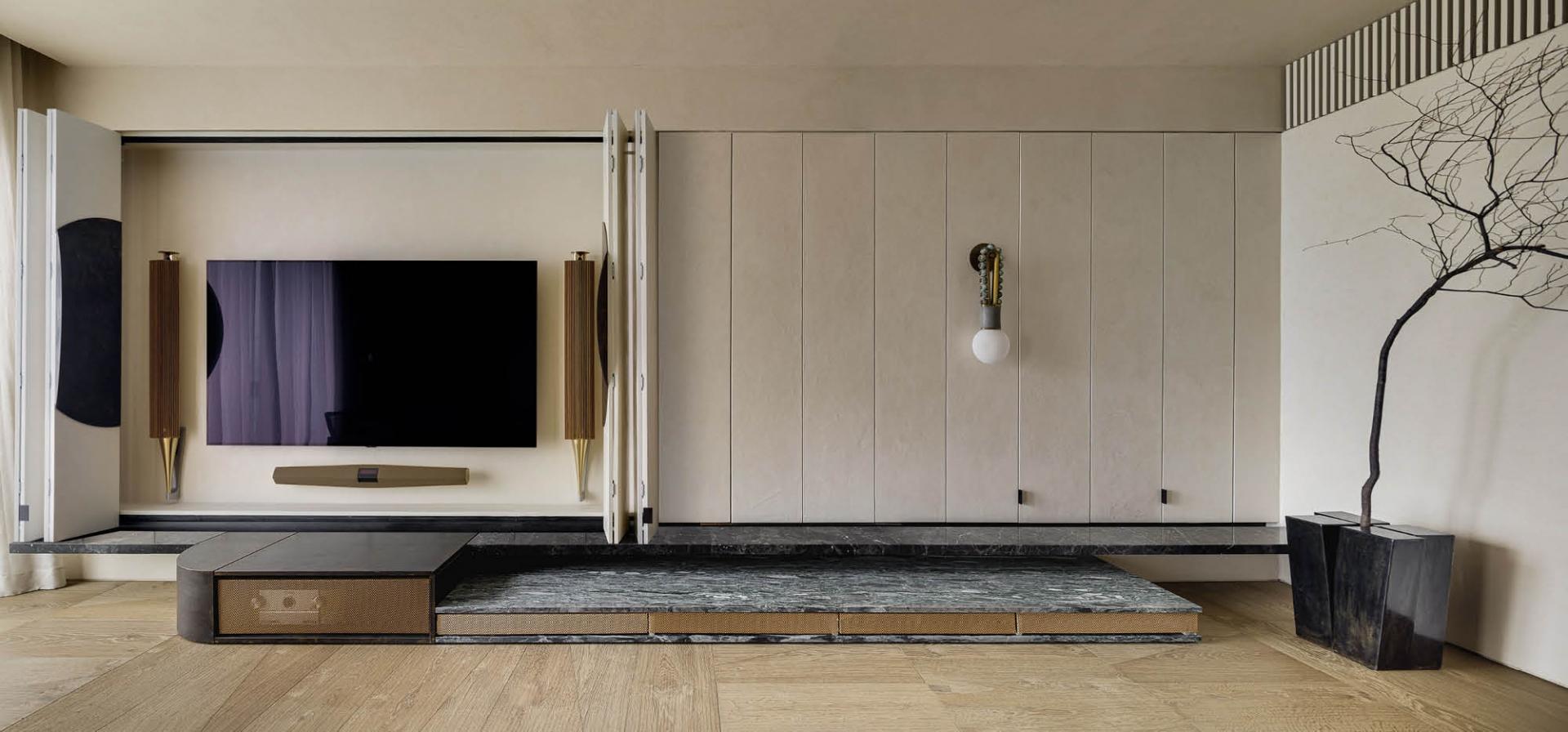 The original four-bedroom apartment was reimagined into an urban sanctuary defined by three main areas, each boosting a distinctive identity. Furnished in dark timber planks, the cocooning foyer serves as an intriguing hint that suggests more within. Walking through the folding screens, you're welcomed into the tranquil living area, where a wealth of nature-inspired appointments and decorative accents (including delicate pieces from the likes of Vincenzo De Cotiis and Apparatus Studio) reveal themselves. "We intentionally highlight a natural unfinished state with hand-brushed plastered walls and ceilings, as well as sculptural artworks composed of oxidised and hand-painted metals," explains Nelson; he further elaborates that the handpicked lighting fixtures also help reinforce a garden-esque ambience.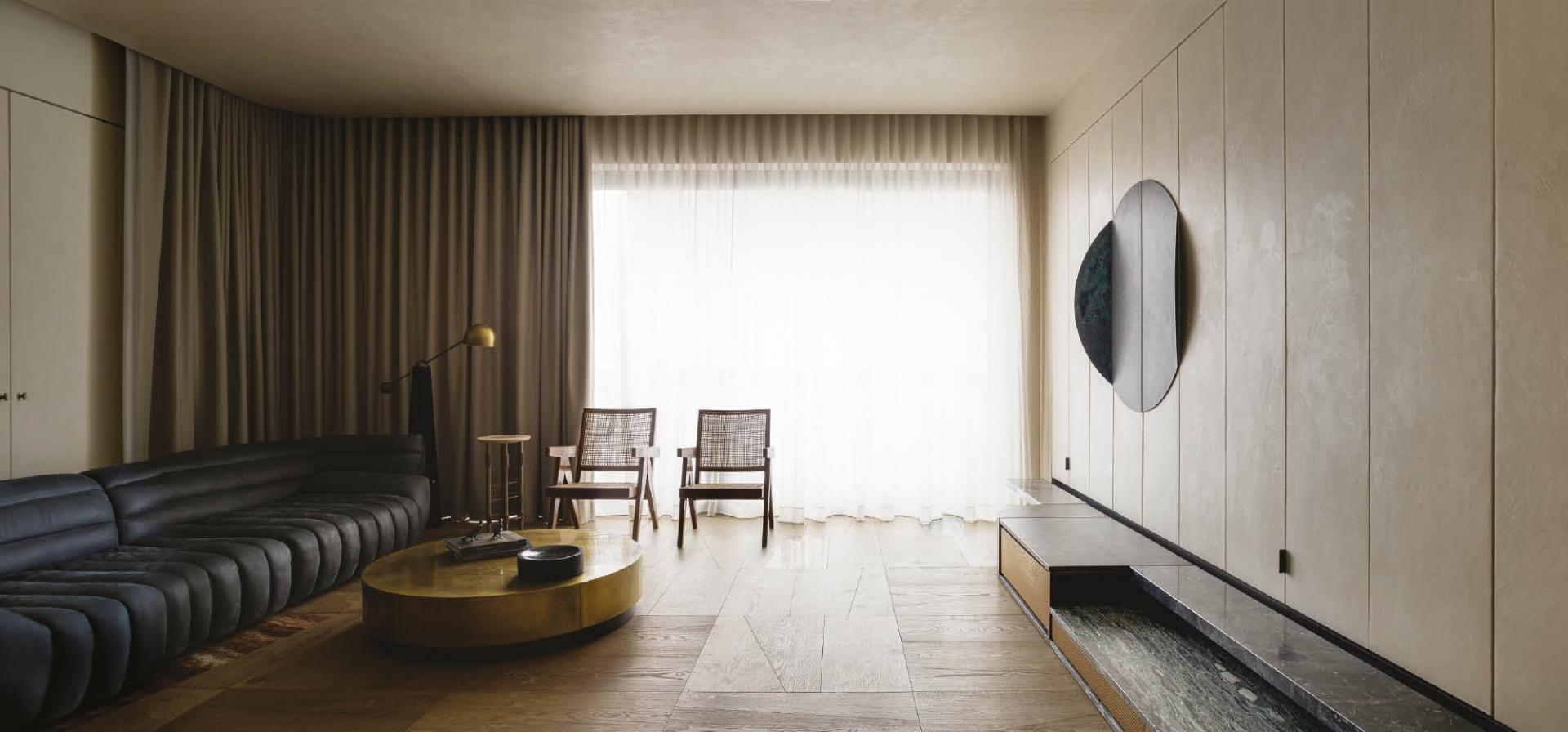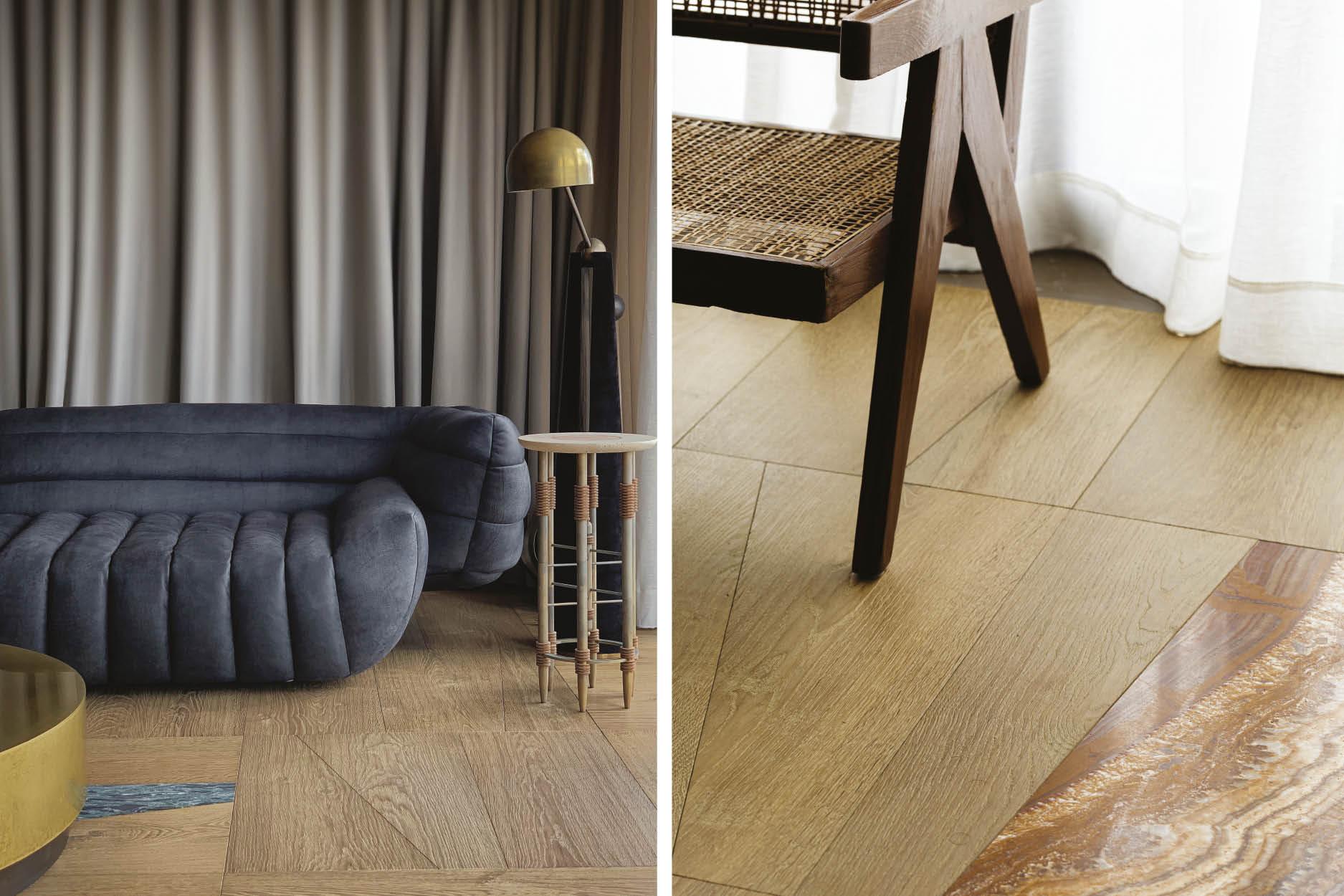 While a round bronze artwork is mounted on the wall panels to discreetly hide a television, the marble slate platform that lies below is where the audio devices are kept in place, thus removing electronic disturbances. This way, the homeowners are allowed to transform their charming home into fully zen-like, stress-free surrounds. Meanwhile, a gentle push on one of the panels reveals a serene corridor that leads to the private quarters of the residence. A variety of colour palettes, shapes and textures inform a subtle transition to the master bedroom, where a generous-sized bed faces the ever-evolving outdoor scenery. Thanks to the airy reconfiguration, bountiful natural light is allowed to stream in so the couple can observe the changing environment from day to night.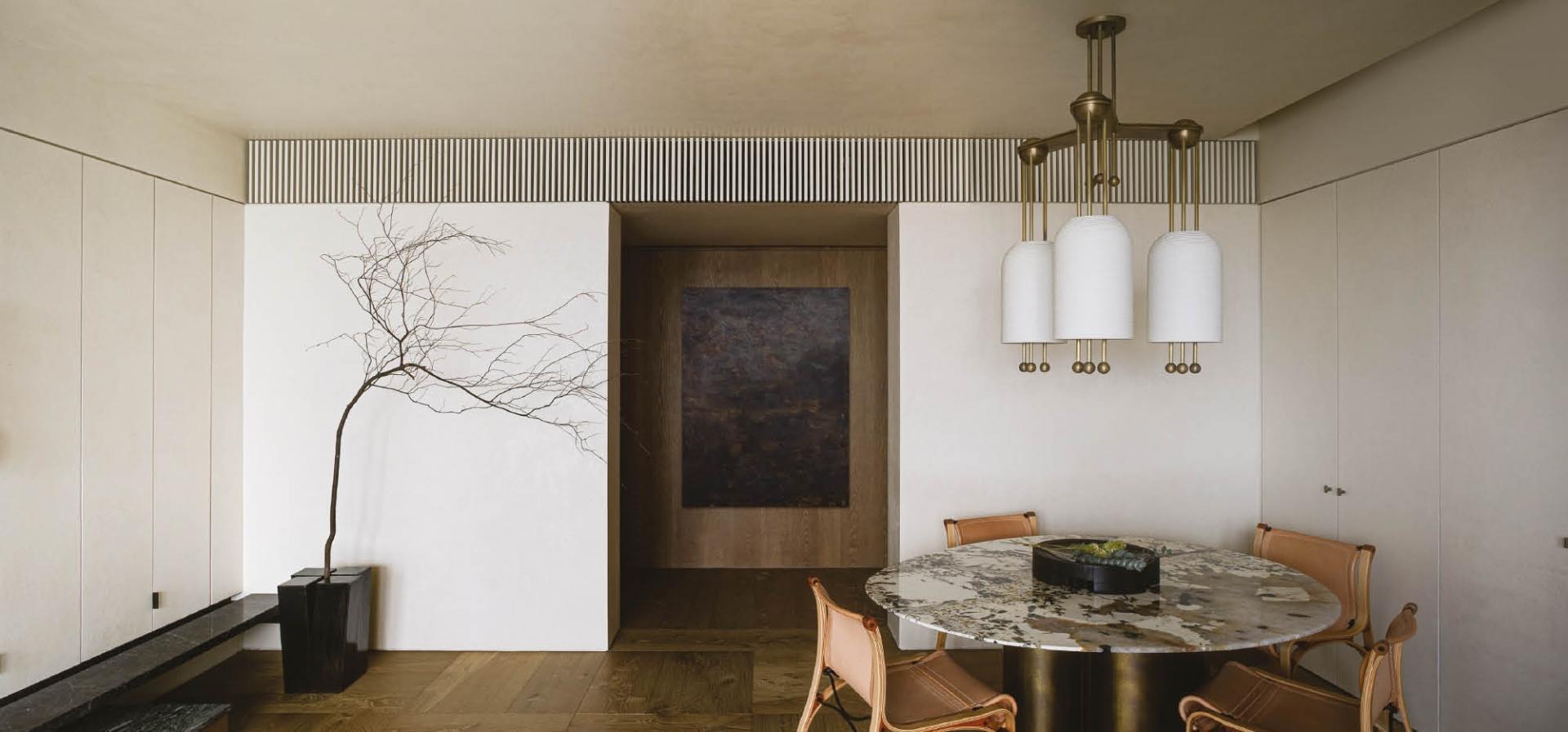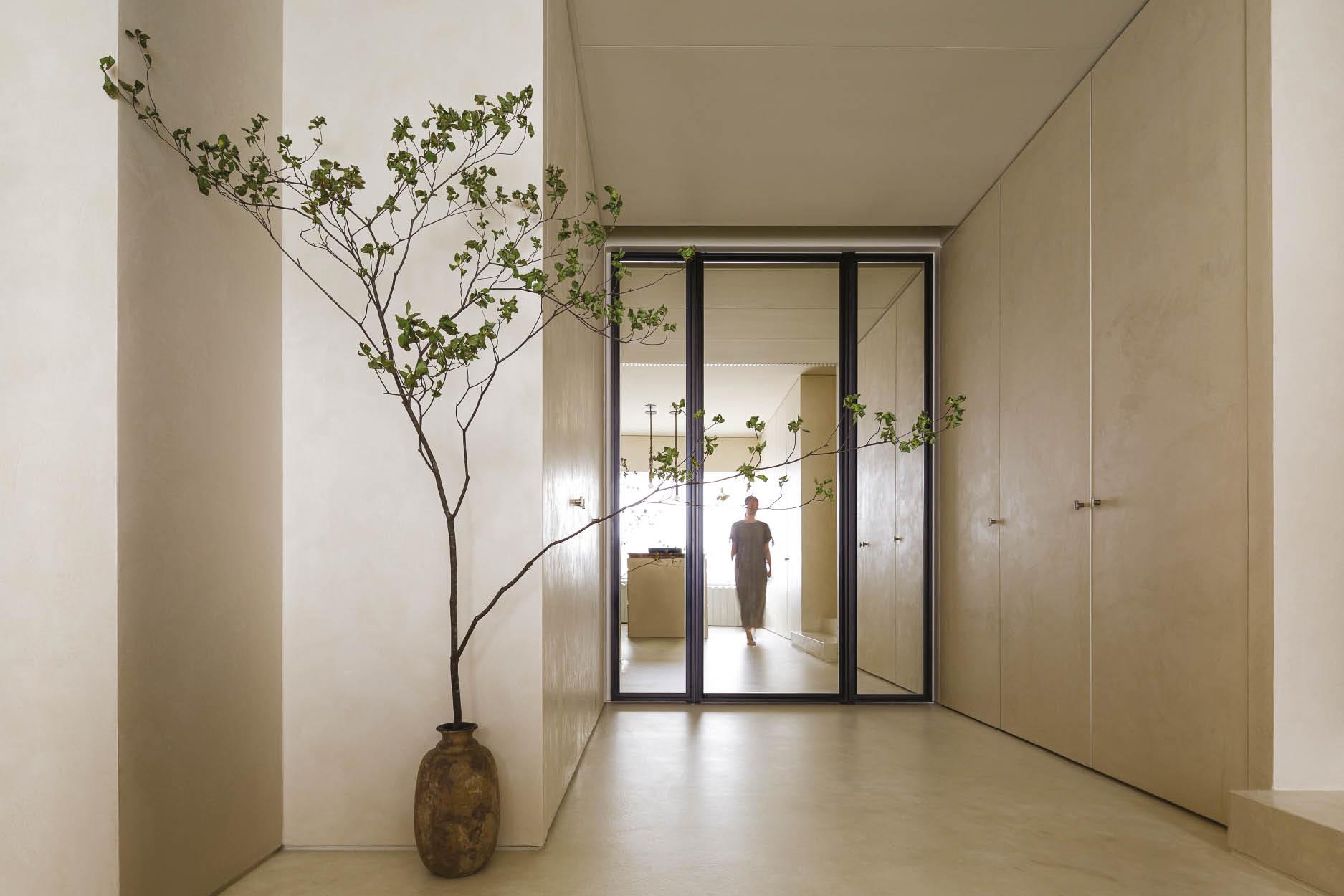 At the end of the corridor is the spacious master bathroom, where materials and geometric sensibilities come into play to further elevate the altar-like retreat. Nelson and the team ensured an uninterrupted space of escapism and relaxation where the couple can unwind and recharge. Inviting the gaze to explore further is a striking mirror installed above a two-person bronze basin, as well as functional and decorative structures composed of marble that echo the overall design approach.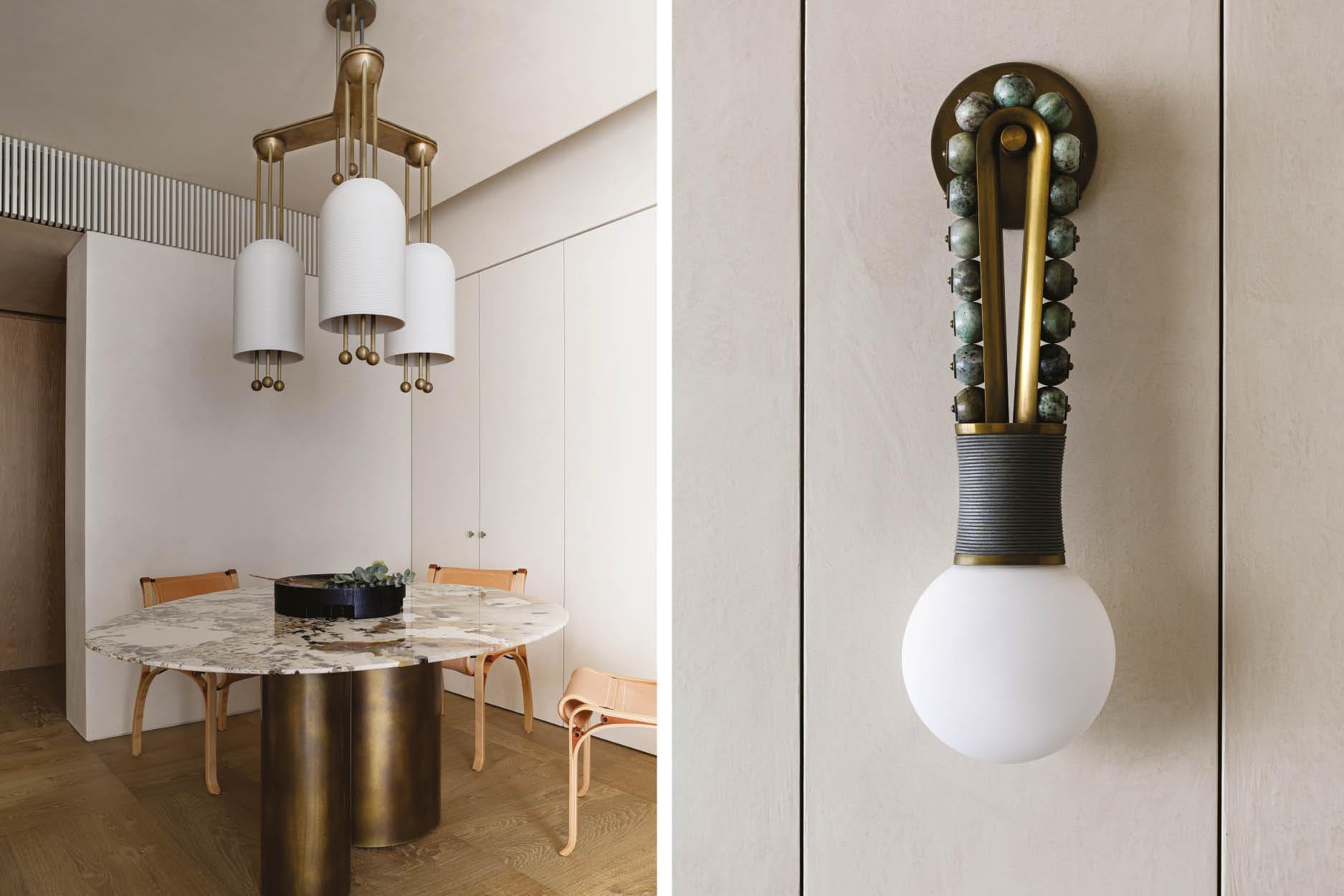 Not an inch is overly designed or embellished, making this restful sanctuary a genuine testament to the charms of minimalist imperfection – and one that brings its inhabitants closer to nature.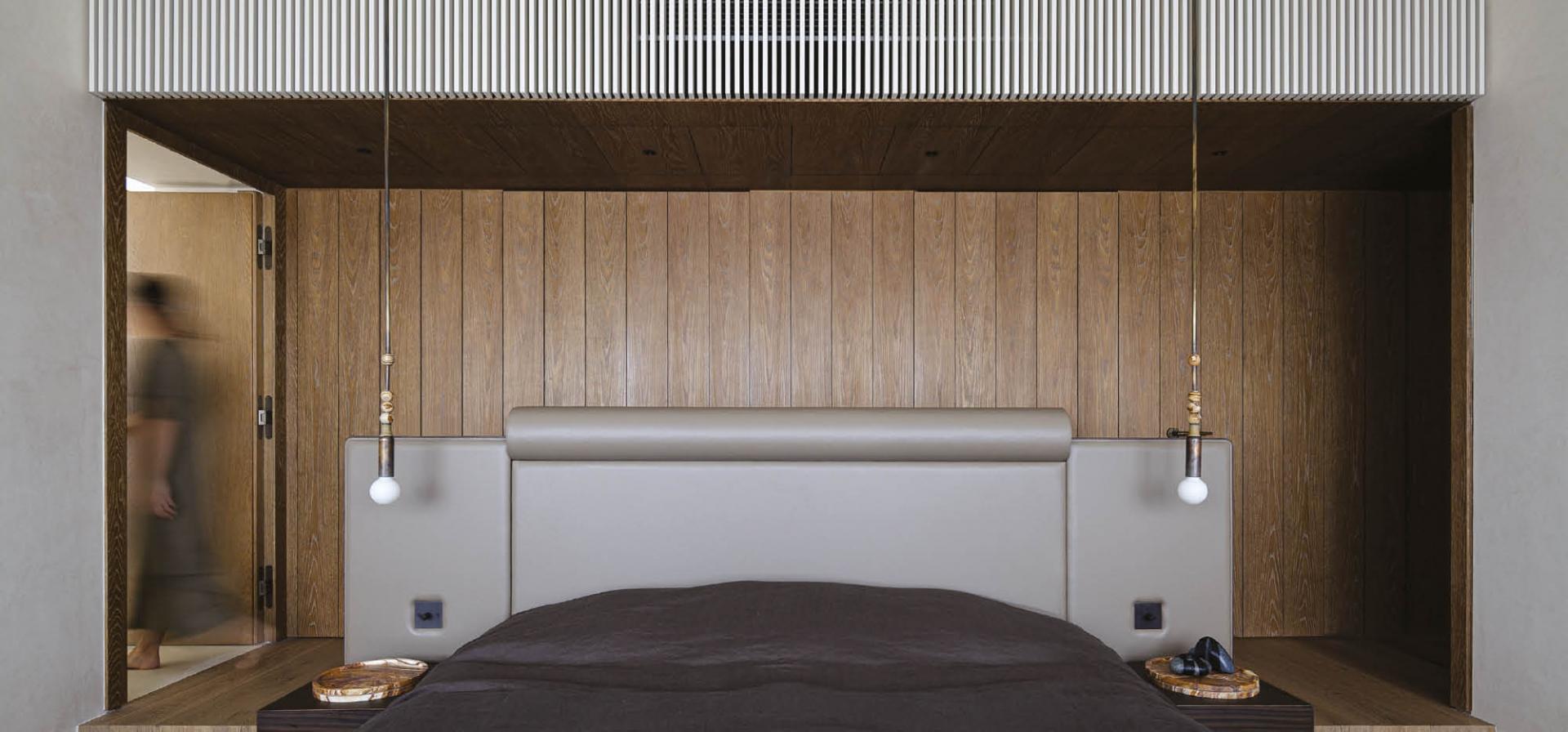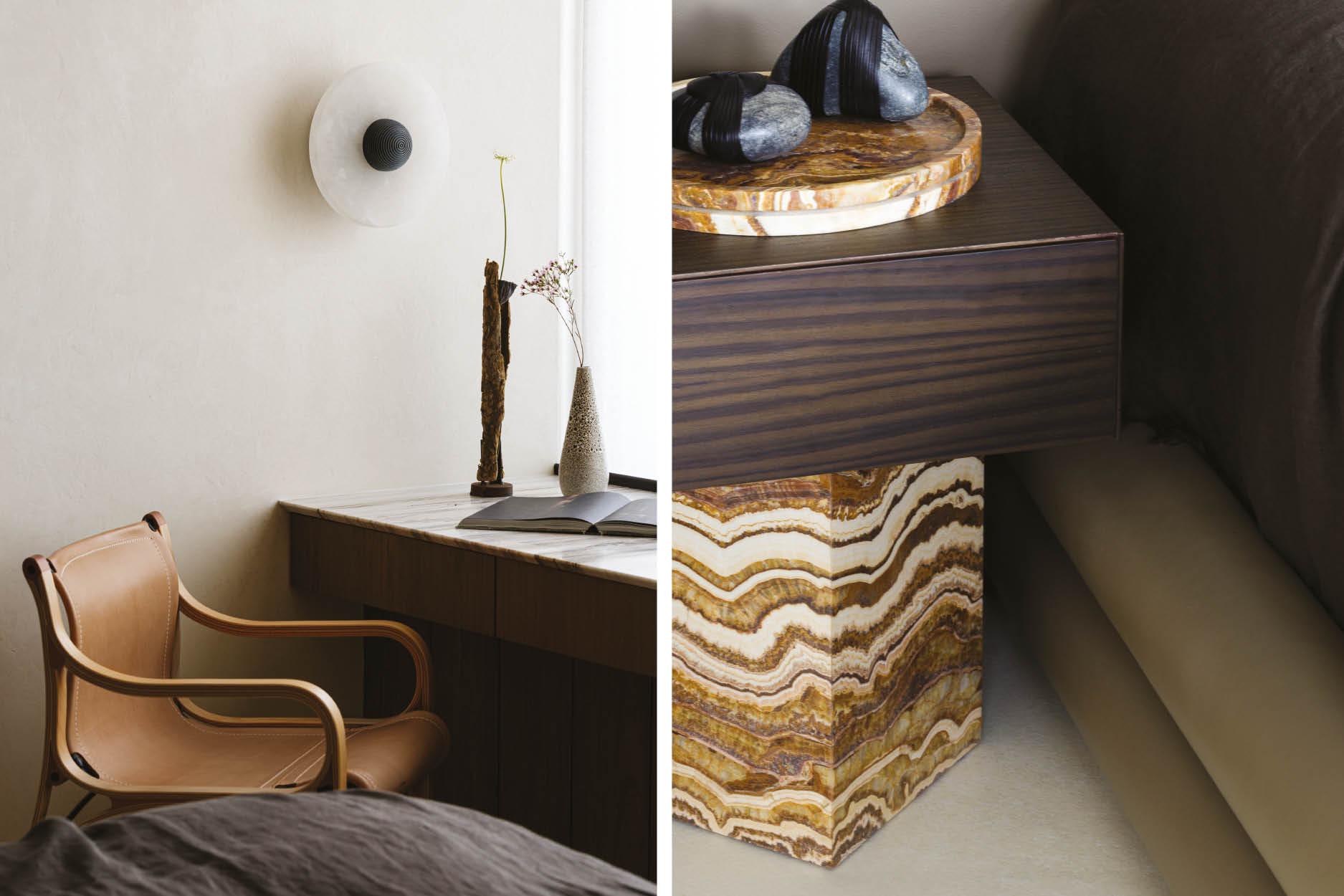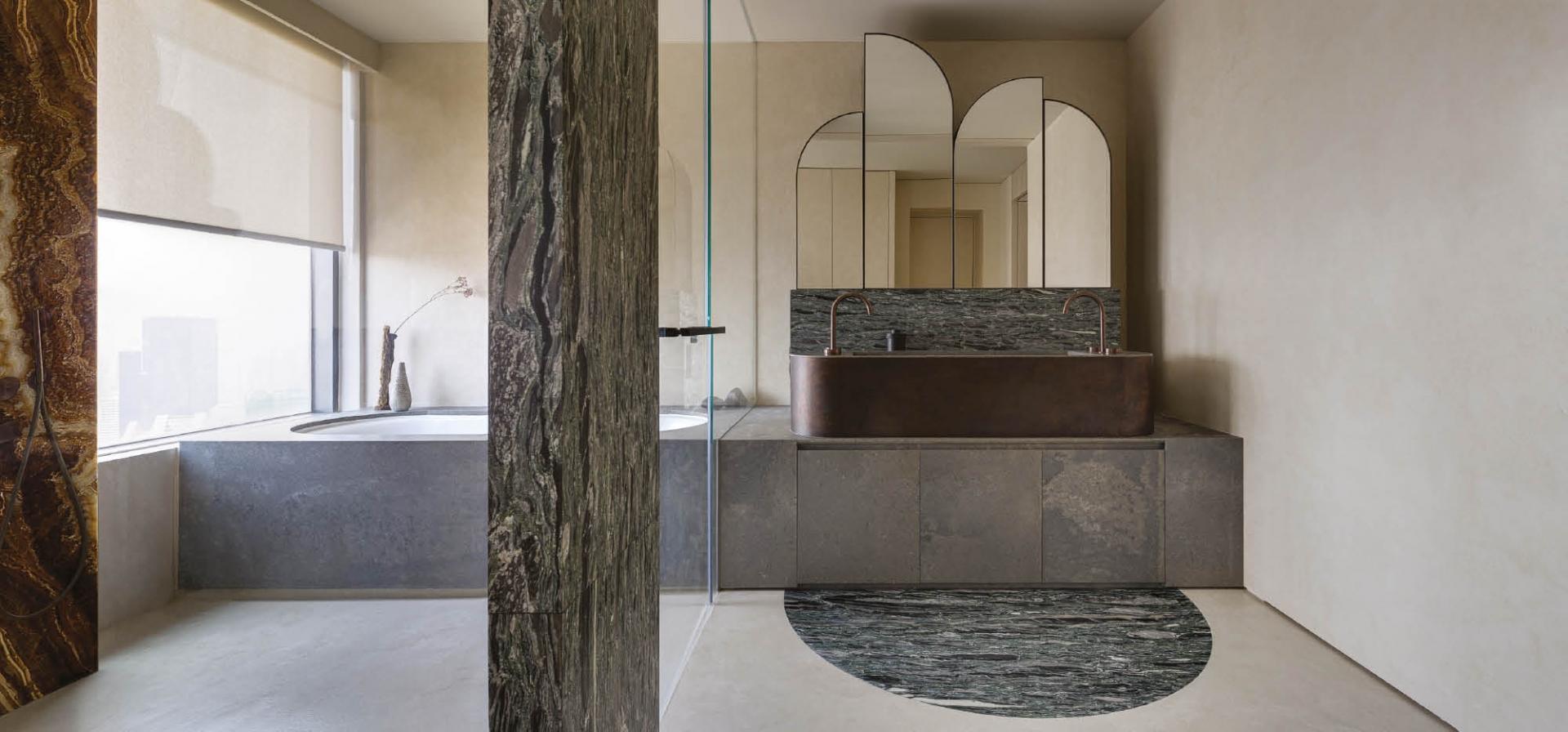 Photography: Harold de Puymorin
See more: This Lakeside Retreat Exudes Modernity and Nature-inspired Charms