"Pippa's incredibly optimistic and she loves diversity," say Leo Sun and Yves Zhang of Muxin Design and Research Studio, describing the owner of this 2,400sqft Shanghai residence.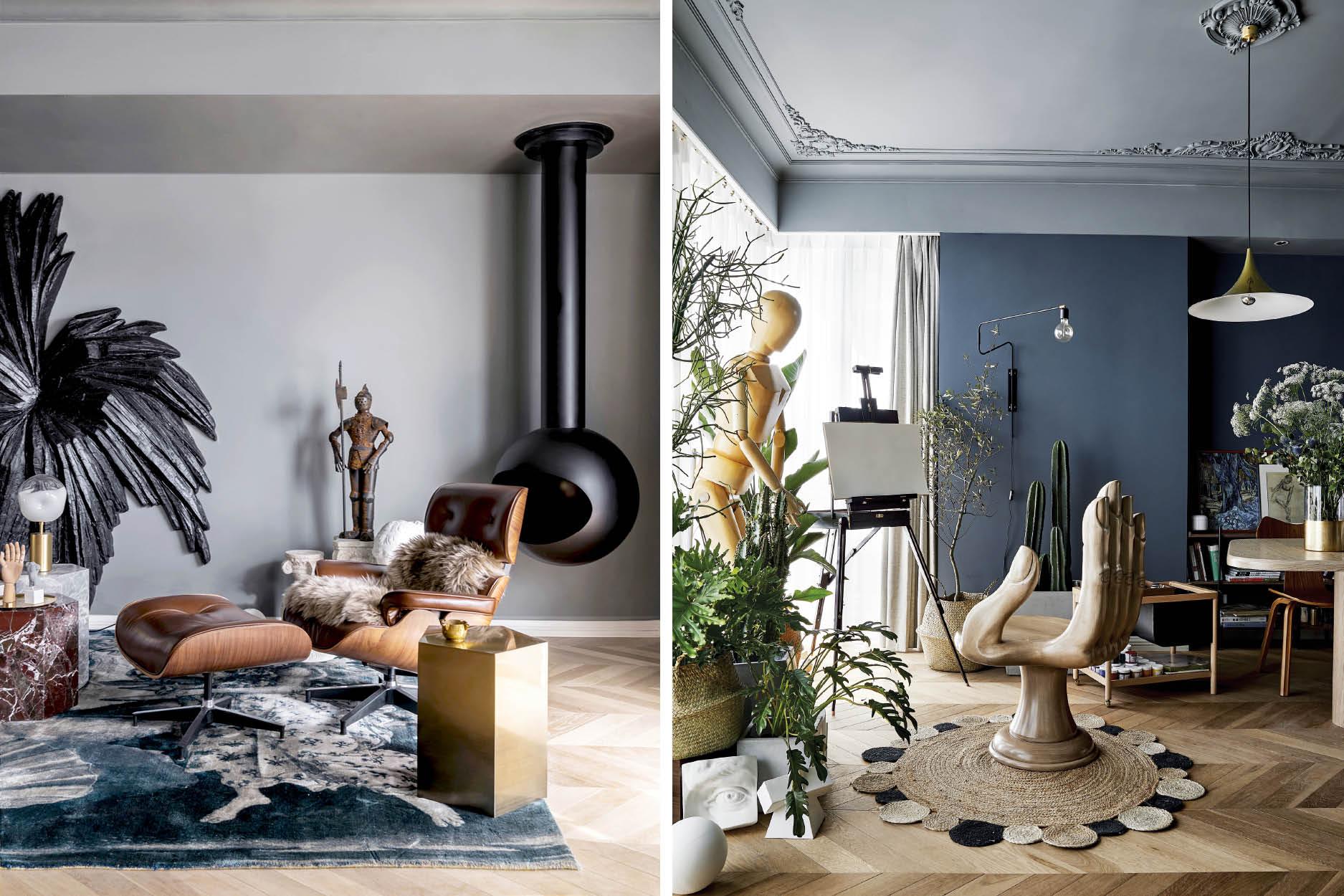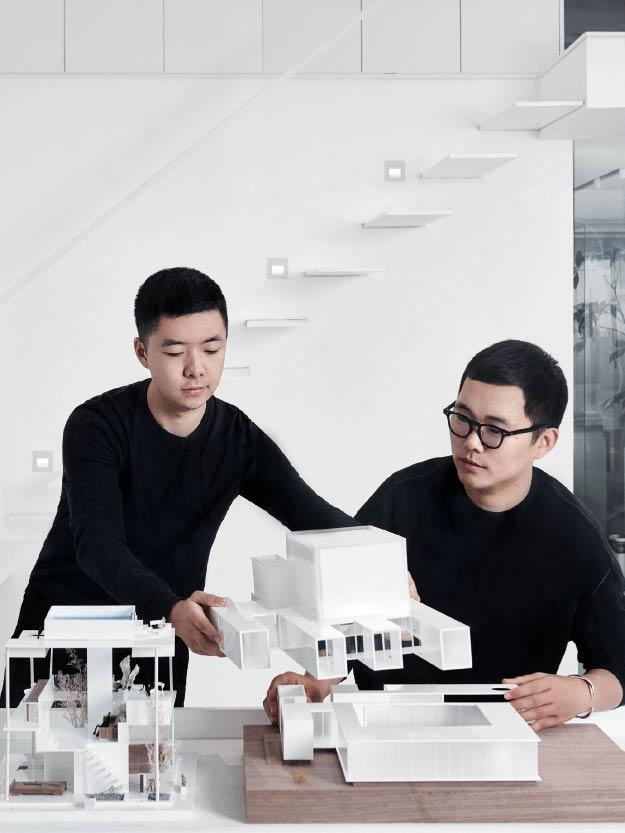 An ideal home should match its inhabitants' design and lifestyle preferences – and more importantly, it should reflect who you are. This is what Leo and Yves strived to achieve when they curated an eclectic, elegant abode for Pippa and her boyfriend.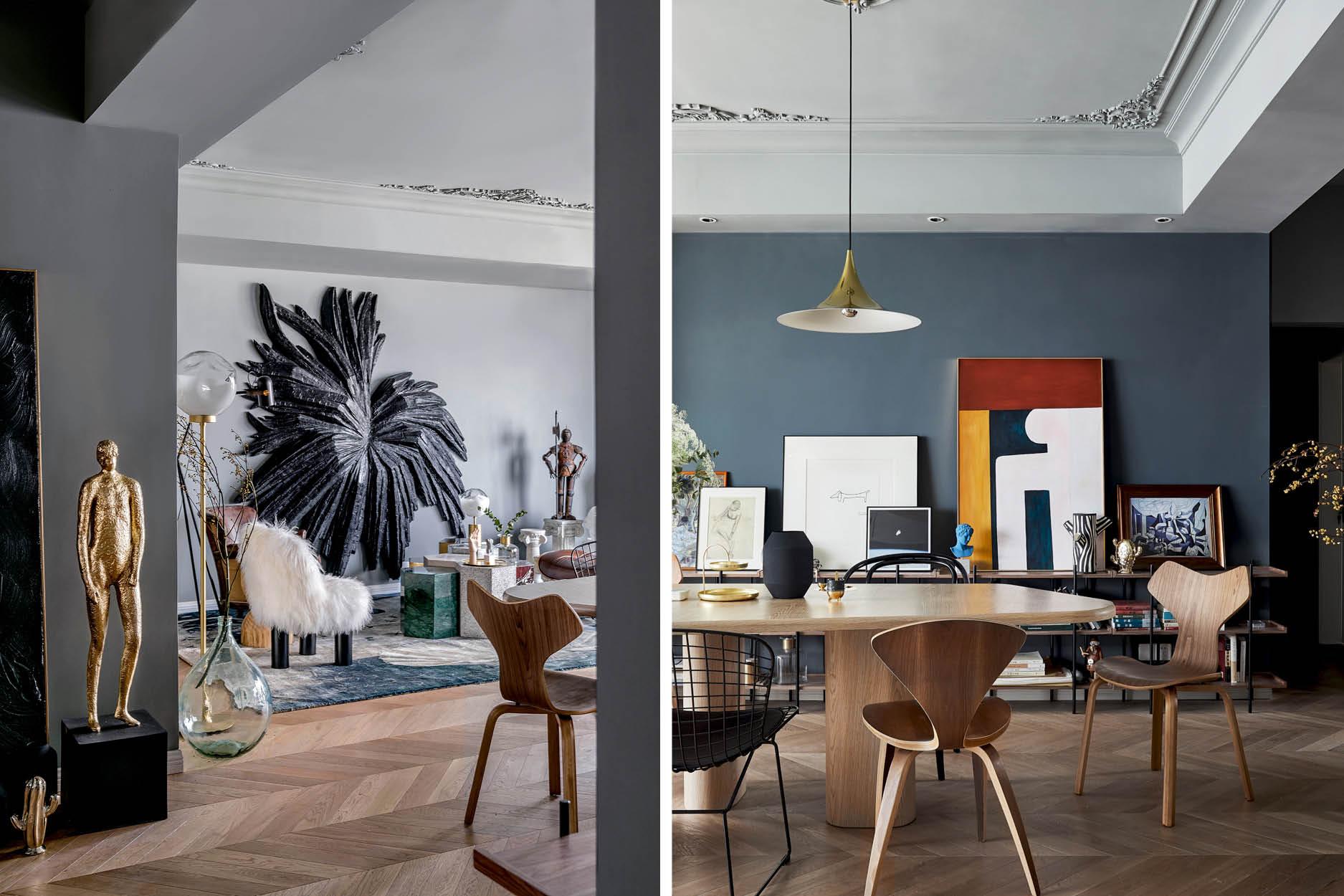 Located in the heart of the bustling Chinese city, Pippa's apartment acts as a private respite to channel her creativity, especially her penchant for music and art. "Pippa and her boyfriend's apartment is rented, but it's their lives. So it's important to make it their own – a space that can relate to the couple on every level, emotionally and psychologically," explain Leo and Yves as they fondly recall the project. "As you can see, the home is as vibrant as an interior can possibly be – you can't define it with just one singular style or aesthetic."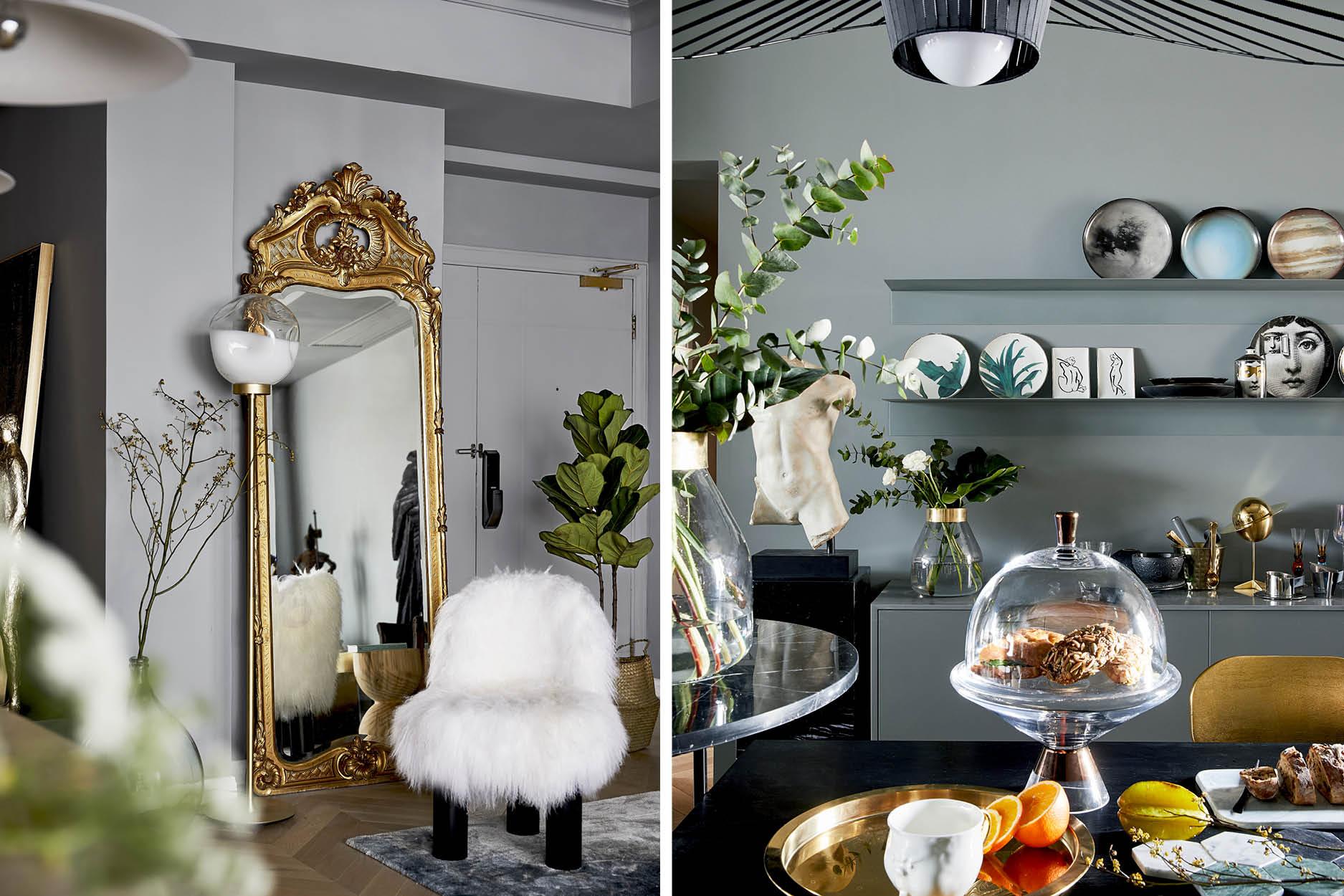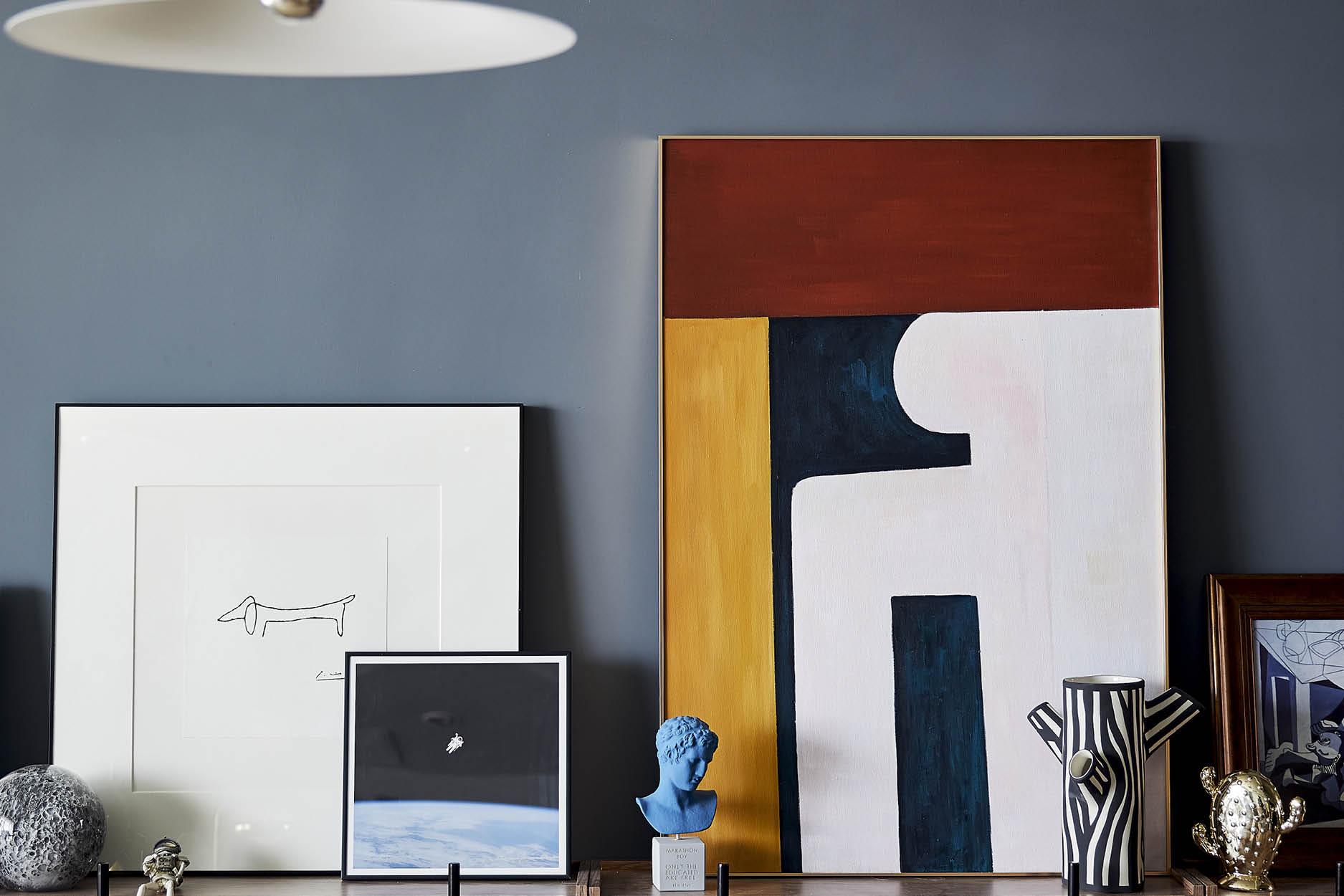 To start, an unconventional open living area boosted an integrated workspace tailored for Pippa's patterns of life. "We created a multifunctional space where she can work, unwind and learn," the designers say. "In the living area, we intentionally abandoned the expected layout formed by sofas and lounge chairs in favour of a more airy, unique sense of space." Adorning the space are sculptural furniture pieces from the likes of Thonet, Panton and Eames, adding rich textures to every corner without overwhelming the overall ambience.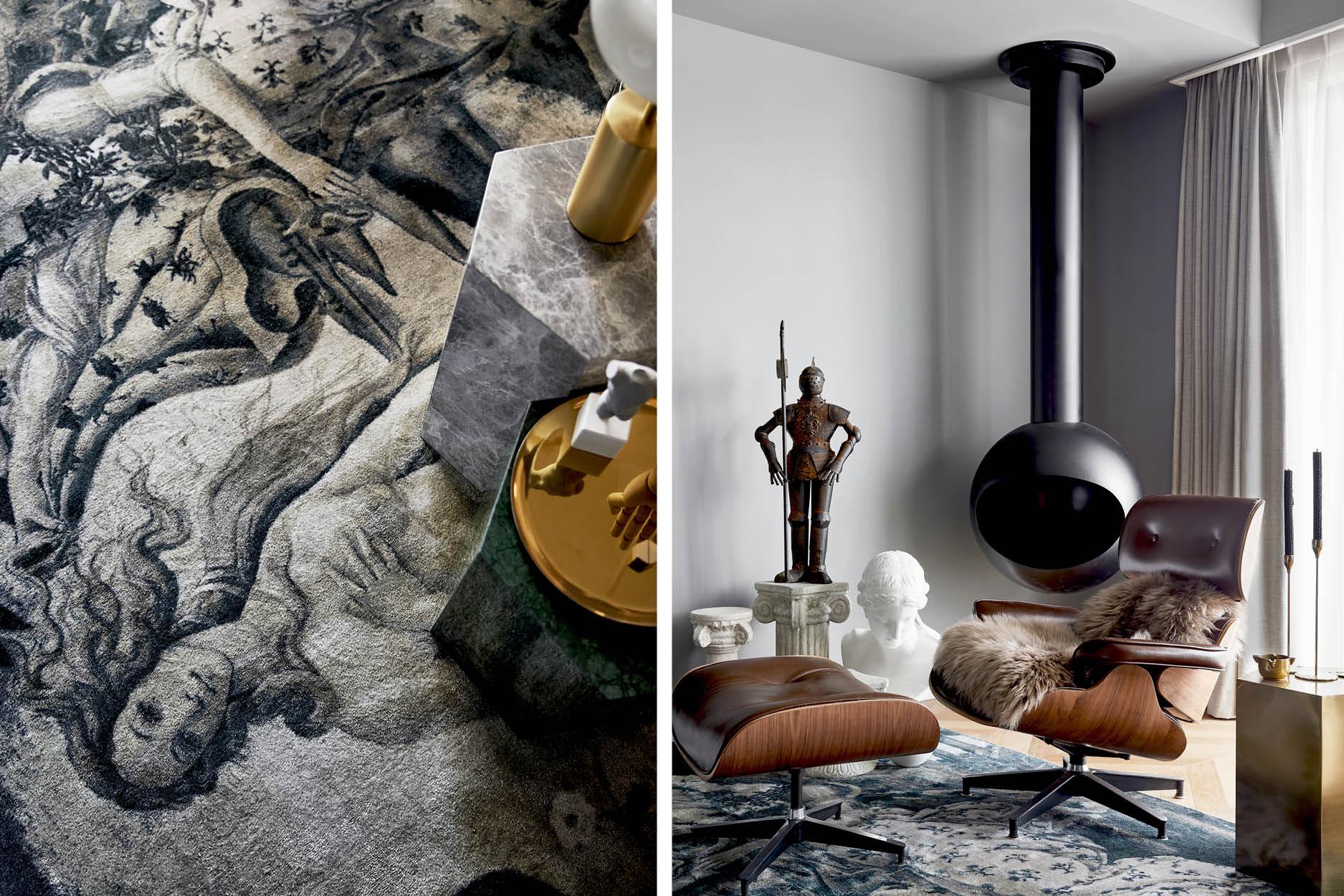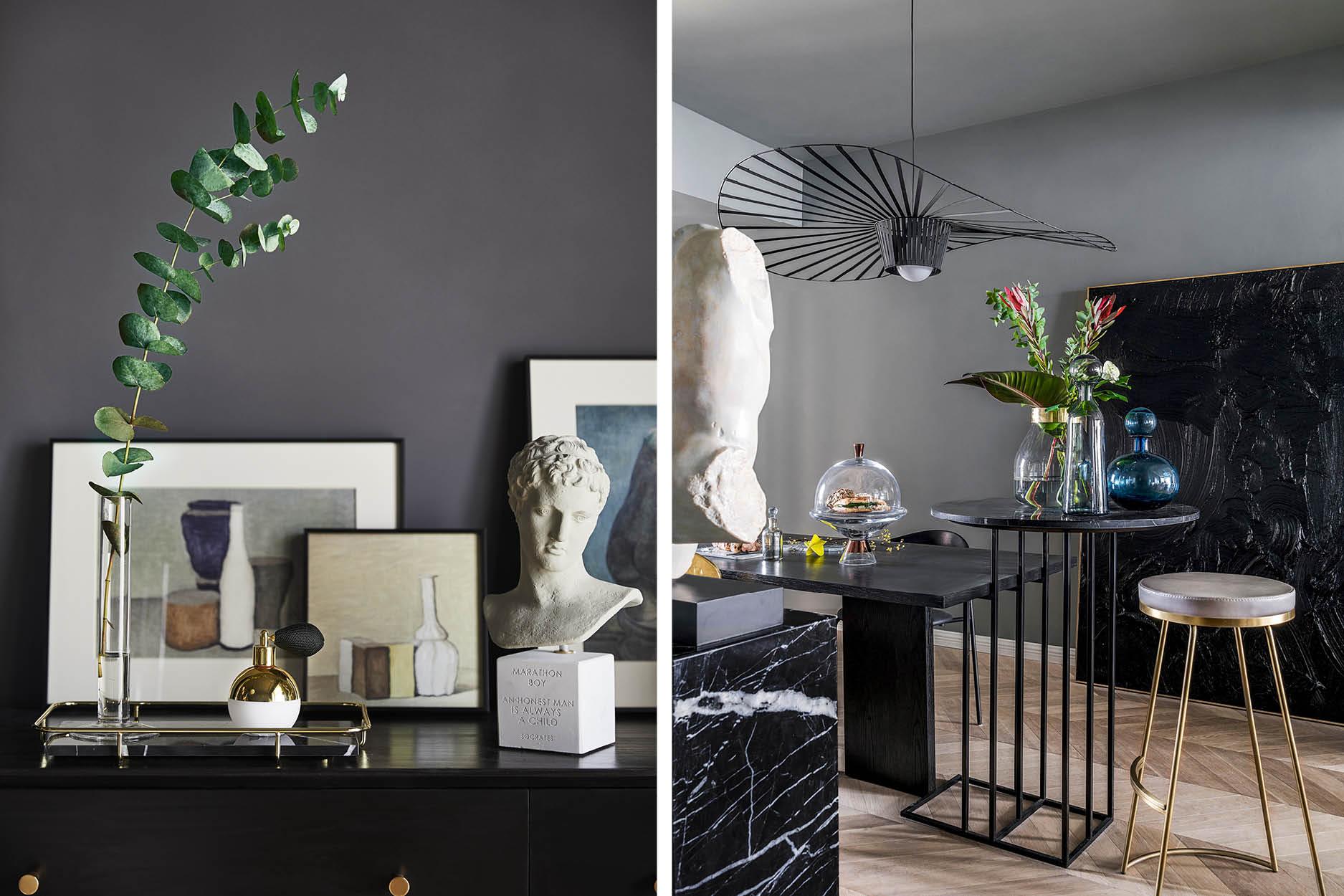 Through a meticulous curation of art pieces accumulated over the years, the home is tastefully transformed into a private gallery, too. "At the end of the corridor, you'll see a series of decorative paintings alongside exquisite sculptures," add the designers. All these appealing elements surround the apartment with life and contribute to a flexible, restful living environment.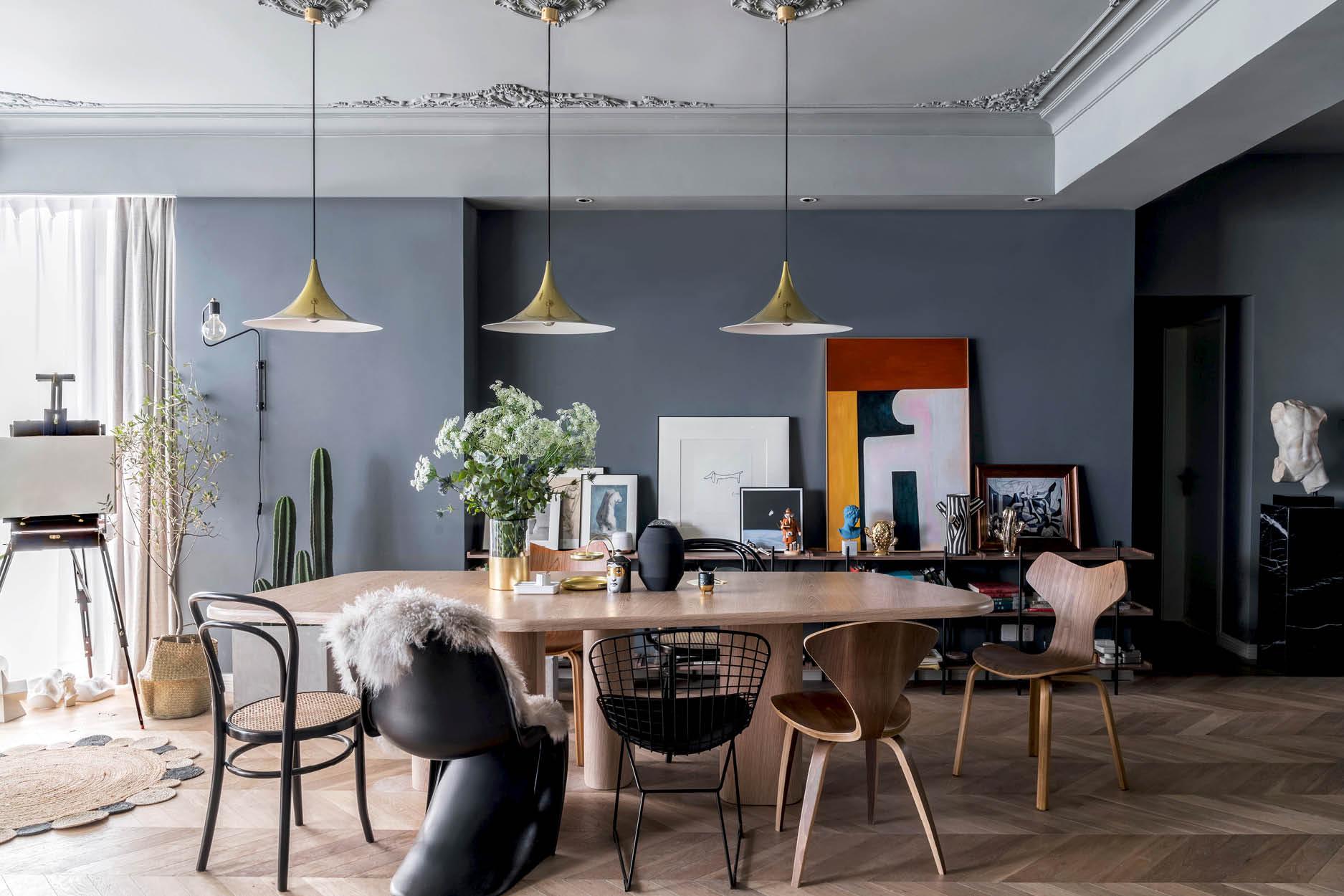 The dining area also receives a surprising artistic treatment, as one of the walls is turned into a prominent spot to showcase a stunning collection of old kitchen utensils from around the world. Instead of adding decoration for the sake of decoration, the designers painstakingly blend everyday elements and essentials into the unassuming surrounds.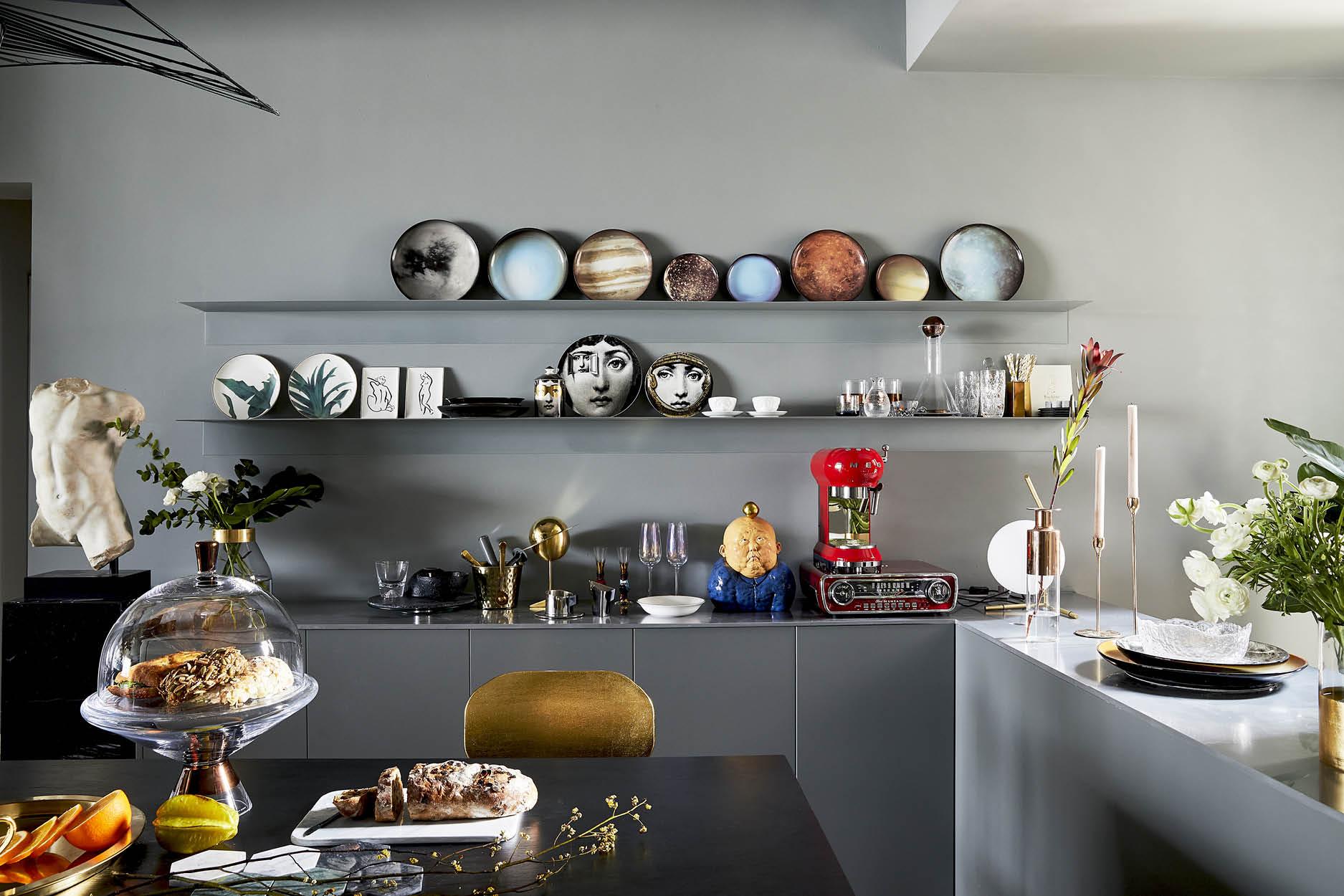 Though the home is dominated by a relatively open configuration, the homeowners are guaranteed privacy and quiet personal moments thanks to a subtle application of marble and wooden cabinets that separate the living area from the rest of the home. And what's more? "Above the electronic fireplace hangs a wall-mounted music player for the couple to enjoy a joyful vibe," add the creative duo.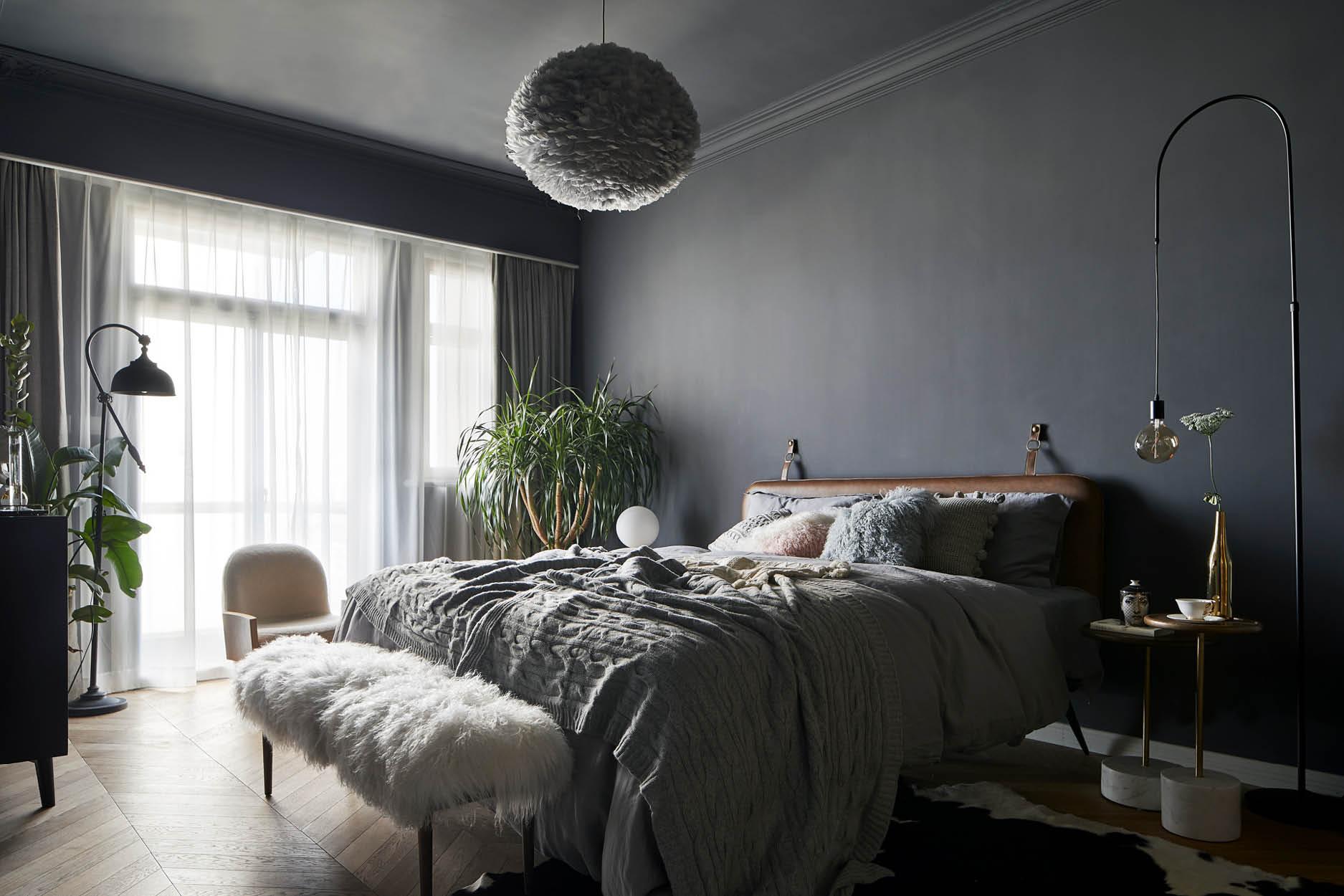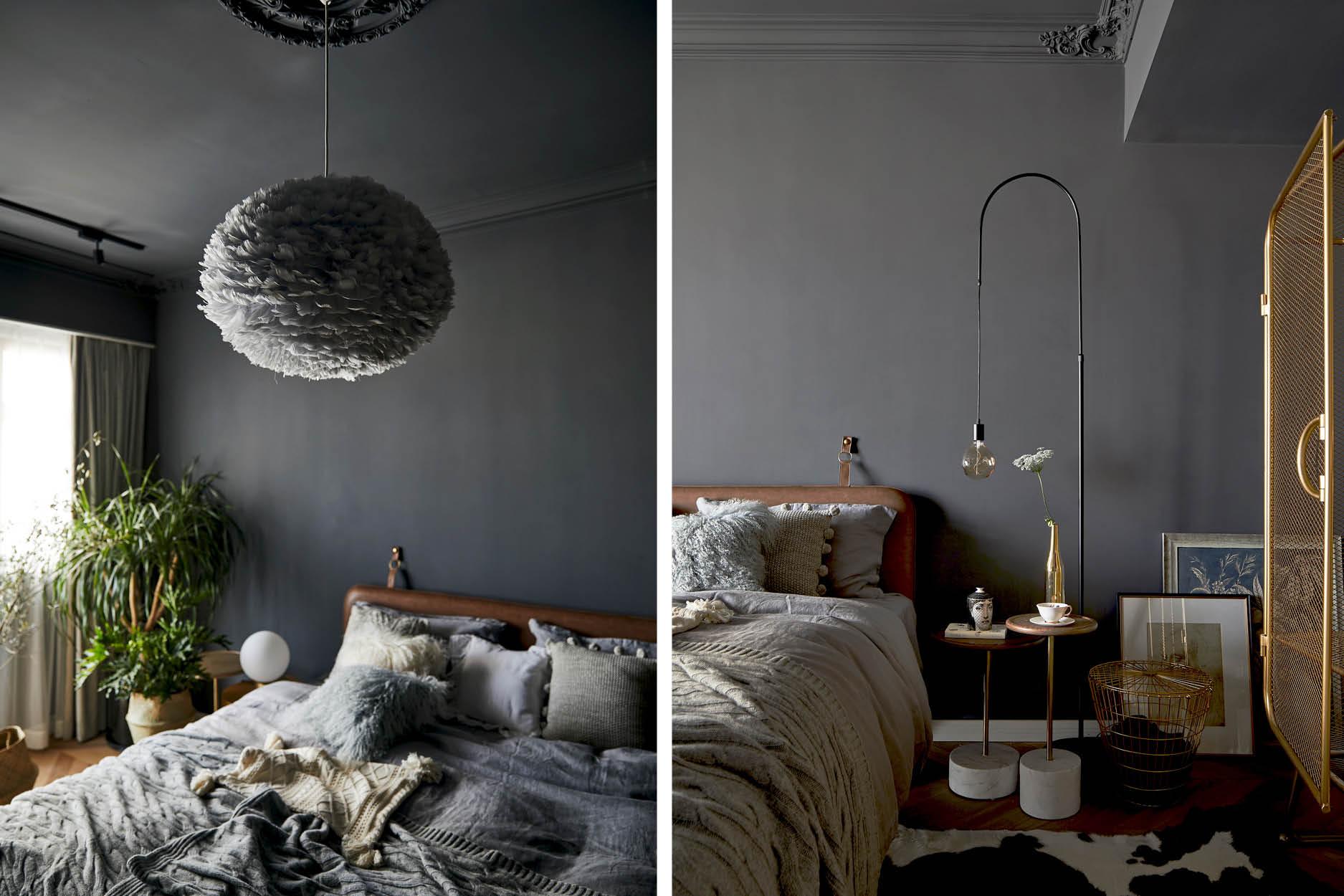 Moving onto the private quarters – a master bedroom and a fairytale-esque children's room – more atypical aesthetics intertwine and both spaces strike a resemblance to an informal design museum. The bedrooms are individually styled with distinctive approaches, such as a dramatic combination of sumptuous shades, striking furniture, decorative curios, thriving plants and art pieces. Take the master bedroom, for example; whimsical and sculptural lightings are also in place to evoke an ethereal appearance, including Vita's Eos Feather pendant, Oluce's Mushroom table lamp and a Louis Poulsen illumination fixture.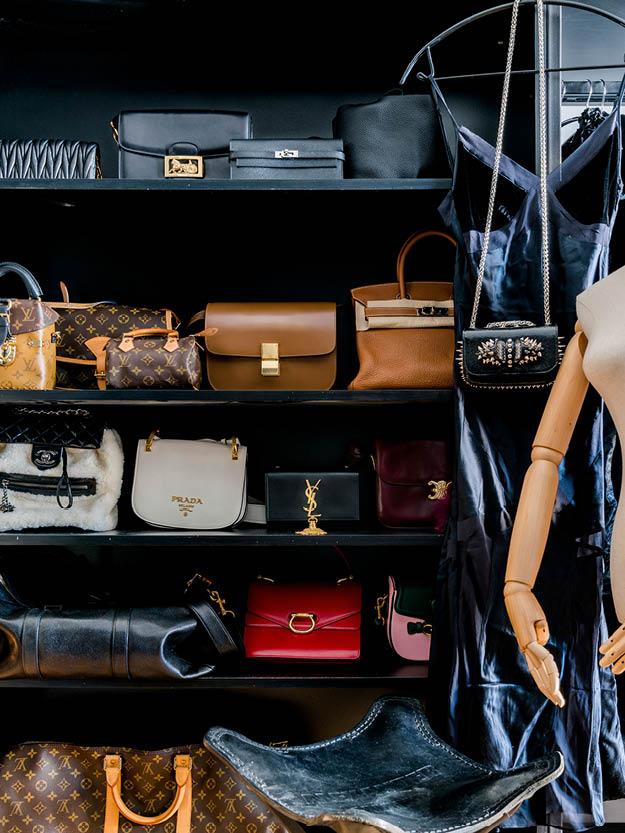 The characterful flat is certainly a dream come true for art aficionados. To Pippa, the light-flooded, calming abode is her private getaway where she can paint and rest to soothe her soul as all worries seem to fade away. Complete with a panoramic view through the French windows, the residence adds a refreshing layer to the sought-after aesthetics of understated luxury.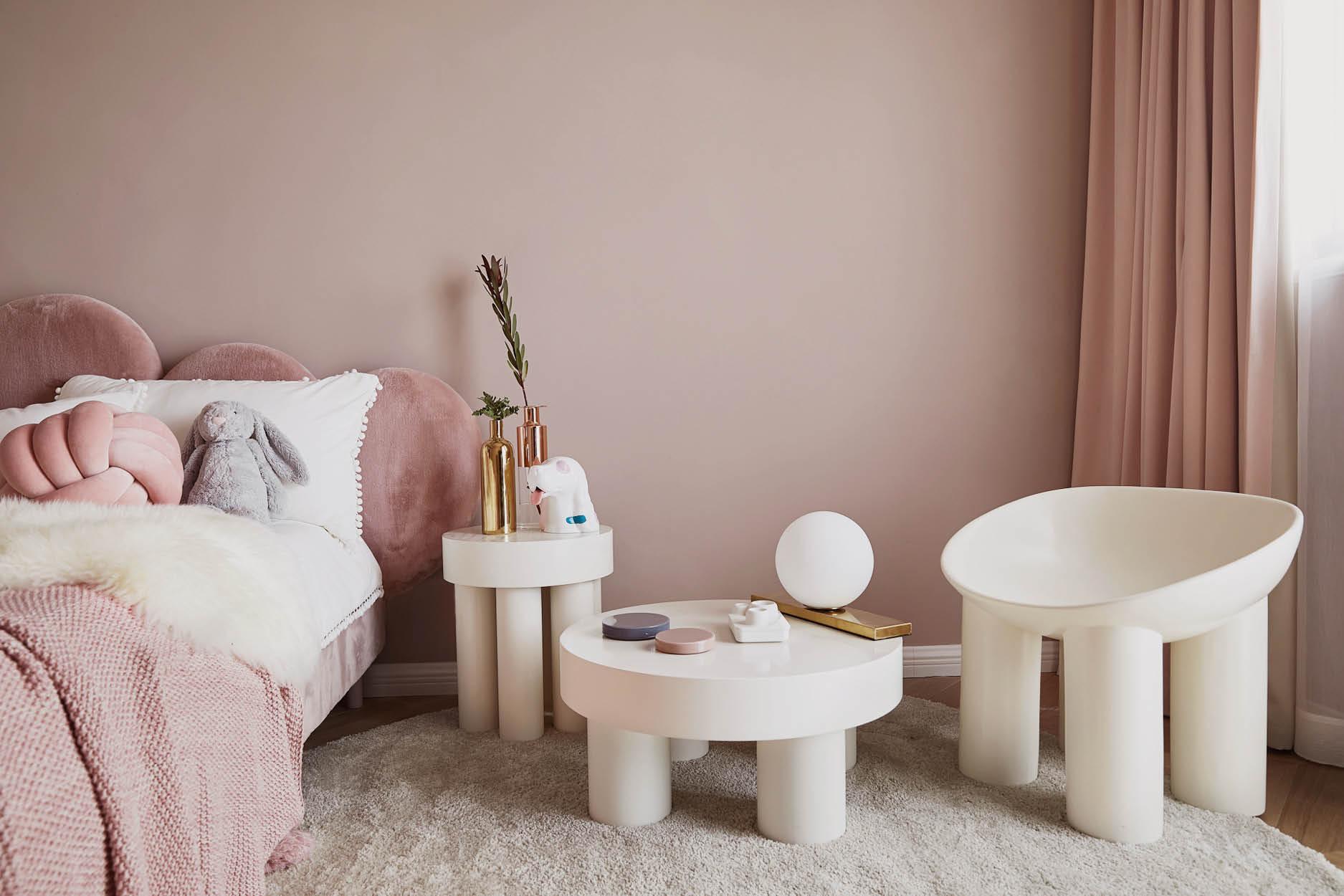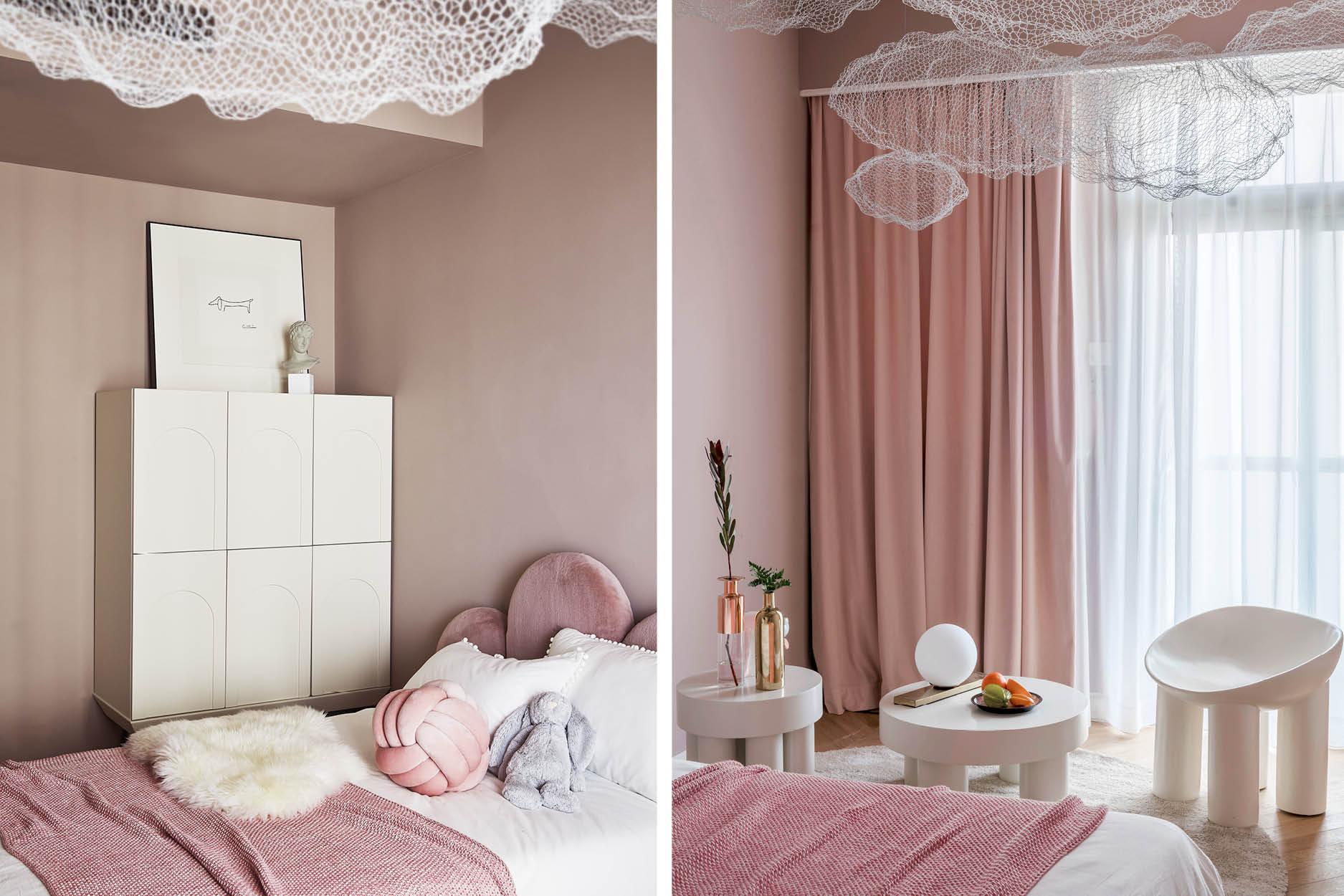 Photography: Daqi Zhang
See more: This Could Be The Most Beautiful Swimming Pool You've Seen